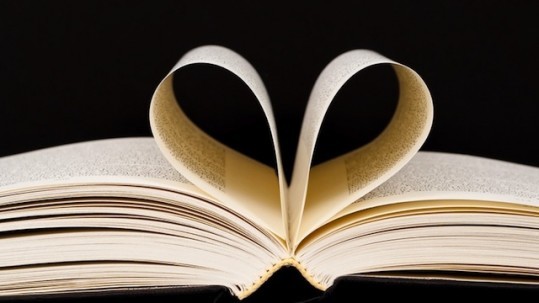 "A Best Friend Is Someone Who Gives Me a Book I've Never Read"- A. Lincoln
Here are all, in one place, the 2017 mid-year favorite books by MillersTime readers. There are 205 titles, 115 fiction and 90 nonfiction. Fifty readers contributed to this wonderful list.
The first eight below 'arrived' in the last week or so and were not in earlier posts. They are followed by all the ones I posted earlier.
Enjoy.
Final Additions to the List:
Kathleen Kroos:
Everything I Never Told You by Celeste Ng (F).
Setting Free the Kites by Alex George (F).
The Warmth of Other Suns by Isabel Wilkerson (NF), my summer project…
Charles Tilis:
Giant of the Senate by Al Franken (NF) is likely a "must read" for progressives and a "never read" for conservatives. Senator Franken exposes the seedier side of politics today with a unique combination of wit and self-reflection of which both are needed to remain sane in today's polarized environment. He does bring to life the rigors of big-league politics with the need for fundraising and impact on families. One thing is clear though—Senator Franken has the chops to aspire to greater office.
Land Wayland:
The Lost City of the Monkey God: A True Story by Douglas Preston (NF), about the 10 day visit in 2015 to the (non-Mayan) City of the Monkey God by a team of archaeologists, film makers, photographers and writers who traveled to a lonely, lonely, lonely area of Honduras called La Mosquitias, where no human has been seen for about 500 years…a city, indeed an entire civilization of 30,000–100,000, was abandoned due to the arrival of a parasite that causes the lips and nose to develop huge ulcers and eventually causes the person's face to erode or waste away. The infection is exceedingly difficult to (1) detect and (2) treat and 8 out of 10 team members got it (they all survived) but it will never be out of their system, as it waits for a breakdown in their immune system to finish the job.
Before they walked away, the inhabitants carefully placed their entire civilization's cache of sacred objects, including a number of sculptures of monkeys, in the main square.  And even though these these items would be worth millions of dollars to tomb-raiders, they were still in-situ 500 years later.  No one had been there.
What they found in 2015 is like all of the best jungle exploration stories of all time—even better. Beautiful quiet rivers surrounded by towering mountains and riotous jungle with bugs and butterflies and dragonflies and frogs never seen before.  Strange noises all night long including the sounds of big animals moving through the camp. They had multiple encounters with 7 foot jaguars and 6 foot deadly aggressive fer-de-lance snakes. It rarely stopped raining. And there were no paths of even the smallest kind and every step had to macheted into submission  There were deep quicksand pits, and thousands of serious big stinging ants waiting on trees to drop off onto your skin, and ticks, ticks, ticks and deadly spiders, spiders, spiders. And the ground was very literally covered with cockroaches at night. You could get lost 15 feet in the jungle from your group. The most important piece of equipment each person carried was their cell phone with a GPS  system that was accurate within one foot  Without it on and working (double checked) you did not dare step 3 inches outside the camp boundaries.
This is a book to read while seated in a chair with its legs in buckets of bug killer, covered with three layers of the finest grade bug netting, every part, every part, every part  of your entire body slathered in DEET, breathing through grade 7 nose filters and wearing swim goggles to keep the deadly no-see-ums out of your eyes, having blood samples drawn every hour to pick up the first signs of kidney or liver failure, and tuned by radio to the priest or rabbi back home who is sending constant prayers up in your behalf because the doctor;s are praying you don't come back and bring stuff with you that will destroy their hospital's  plan for dealing with exotic infectious diseases. And no I don't exaggerate  nearly enough.
Elizabeth Tilis:
All the Missing Girls by Megan Miranda (F). Your yearly mystery thriller a la Girl on the Train, Gone Girl, etc, but with a twist – the story is written backwards!
Big Little Lies by Liane Moriarty (F). A fun, light and quick read. I also enjoyed the HBO miniseries based on the book that came out this winter.
David P. Stang:

House of Names by Colm Toibin (F).
Lincoln in the Bardo by George Saunders (F).
(Please see the Guest Post: Thank You George Saunders & Colm Toibin, wherein David Stang delves into aspects of these two outstanding novels that were not evident to me when I read them.)
Brandt Tilis:
The Cubs Way: The Zen of Building the Best Team in Baseball and Breaking the Curse by Tom Verducci (NF). It's almost like reading a Moneyball sequel 15 years later after most teams caught up to that line of thinking.  How do the smartest Front Offices stay on the cutting edge of building a winner? As a bonus, we get to see the stories behind the characters that broke the Cubs' curse (not just Theo Epstein but also Joe Maddon, Anthony Rizzo, Kyle Schwarber, etc). You don't have to be a baseball fan to like this book, but you probably have to have enjoyed the Cubs' run last year. There is some "Smartest Guys in the Room" BS that goes along with the book when reading it through the prism of some of the Cubs' struggles this year, but that existed in Moneyball too.
Dixon Butler:
Ike and McCarthy by David A. Nichols (NF). The McCarthy era poisoned American life from 1950 – 1954. This book provides a thorough and quite readable history of Eisenhower's role in bringing this reign of anticommunist demagoguery to an end. It transformed my view of Eisenhower.
Edan Orgad:
The North Water by Ian McGuire (F) is an incredible book to listen to. I hope they make a movie. Great recommendation (h/t EllnMllr).
 Previously Posted: