Tags
"Amsterdam", Dam Square, Ellen's Photos, Holocust Memorial/Amsterdam, Jewish Quarter/Amsterdam, Mauritshuis, Pesca Vis Seafood Restaureant, Rembrandt at Mauritshuis, Restaurant Daalder, TheHauge, Thru Ellen's Lens
Following my bike trip from Belgium to the Netherlands, Ellen met me in Amsterdam where we spent four days in that vibrant city and several days in the northern part of the Netherlands. We had last been in Amsterdam more than 20 years ago.
We stayed in the Jordaan neighborhood wandering along the canals, by the cafes, restaurants, small shops and markets, and dodging the bicycles. We joined a demonstration in Dam Square in support of the people of Ukraine and visited the (former) Jewish Quarter and the stunning Holocaust Memorial.
Mostly we drank coffee (and had apple pie and scones) in various cafes and just enjoyed observing the exuberant activity in this part of Amsterdam. We did have two memorable meals (Restaurant Daalder and the Pesca Vis Seafood Restaurant).
We ventured by rented car out of the city, getting lost on numerous occasions but visited some of the small fishing villages and towns to the north. We also took a train one day to The Hague, specifically to revisit the three Vermeer's and the Rembrandt's at Mauritshuis.
Below you will see ten of Ellen's favorite photos from this trip, and if you want to see more, check out the link below to her slide show.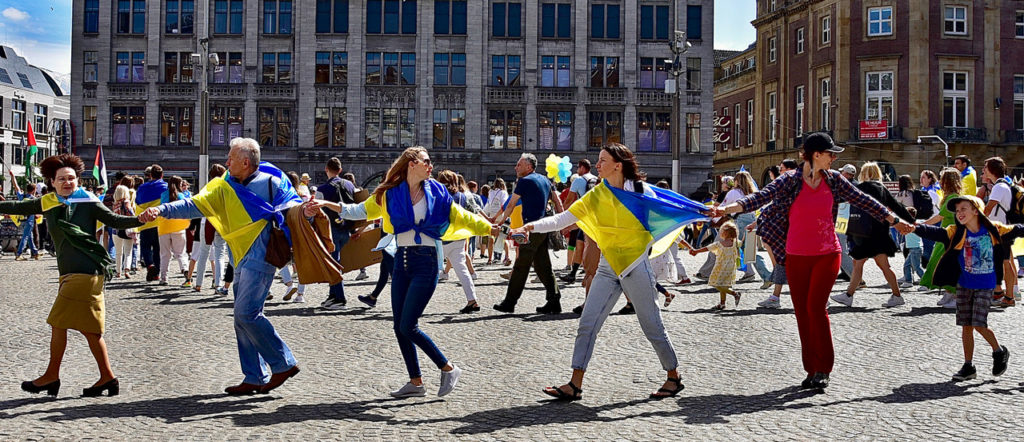 If you want to see more of Ellen's photos of Amsterdam and the northern part of the Netherlands, use this link to Ellen's slide show: Thru Ellen's Lens: Amsterdam
For the best viewing, click on double arrows at the top right of the first page of the link to start the slide show.
See all the photos in the largest size possible (use a laptop or desktop computer if you have access to either). They are much sharper, and the larger format presents them in much more detail than the ones above, or if you only look at the opening page of the slide show.