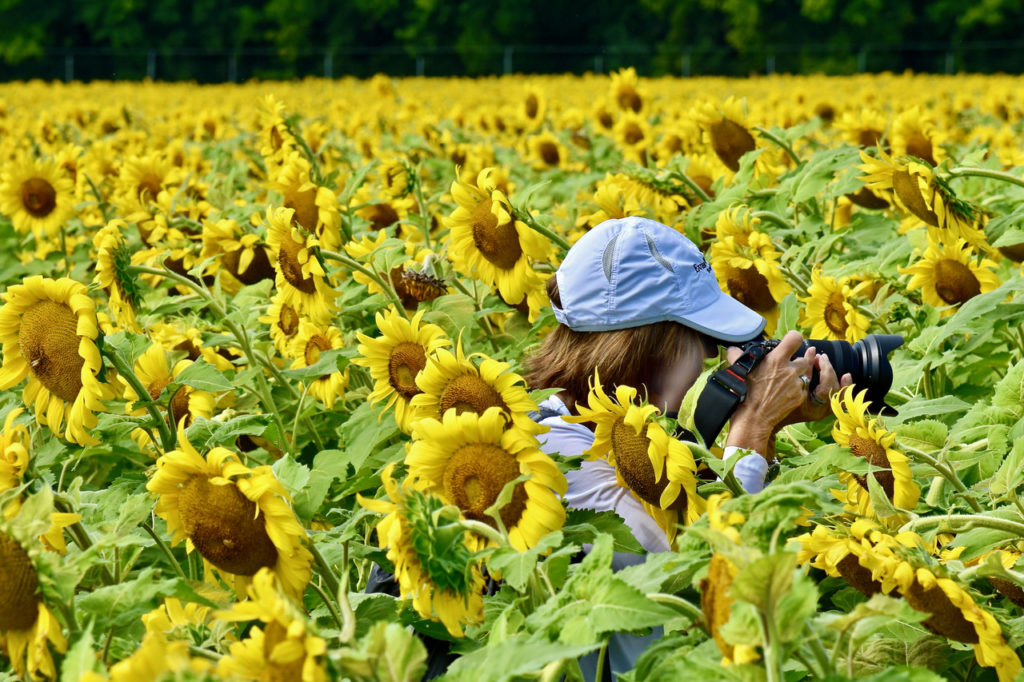 For lots of people, including our friend Robyn Garnett, a street photographer and mixed media artist, summer equals sunflowers. (For Ellen Miller, summer equals photography in a warm place.) Last week Robyn planned a trip for Ellen and their photography mentor, Bobby Ross, to see the now blooming sunflowers fields at Burnside Farms in Nokesville, Va. – 40 miles from DC.
Ellen and crew started early to avoid the heat and were delighted with what they found. In Ellen's words, "There were seventy acres of two kinds of sunflowers, most of which were in bloom. Some of the fields swayed in the light breeze, presenting themselves as a wave of color and smiling 'faces.' In the early morning sun, everything glowed with color. As the sun moved across the sky, we could see the phototropic plants move with it, just in the few hours we were there."
Ellen reports there's about another week of sunflowers in peak bloom. If you are a 'local' MillersTime reader and want to check this out, tickets can be purchased via the farm's website.
The wonderful photo above is Robyn's capturing of Ellen at 'work' in her missed (second) career. Below are a few of the sunflowers Ellen saw through her lens. You can see more in her slide show.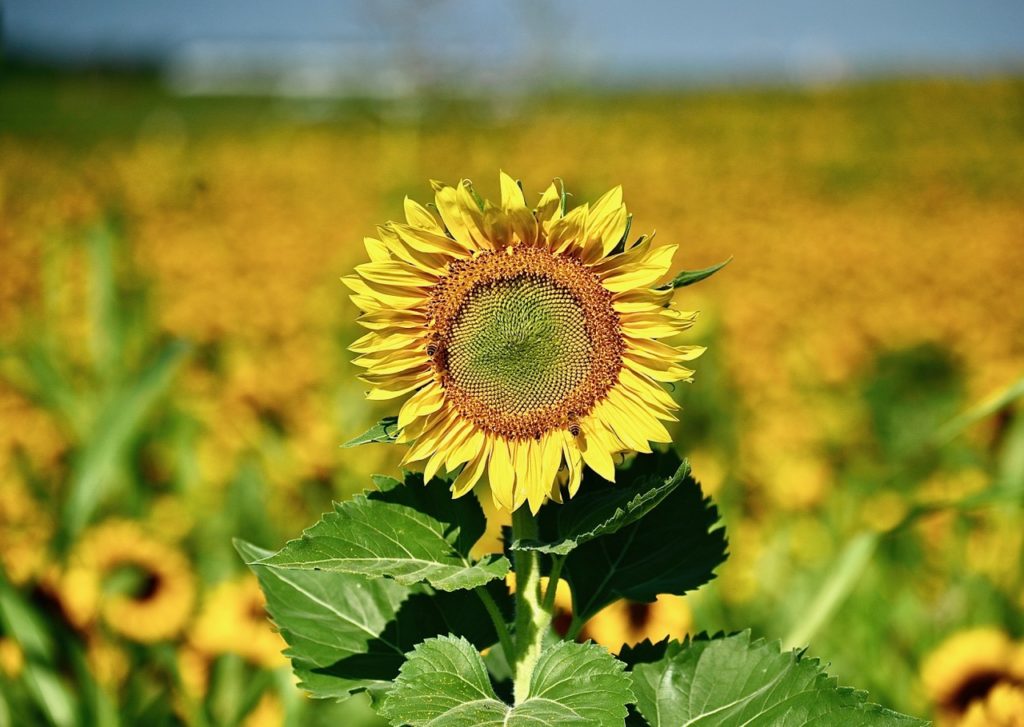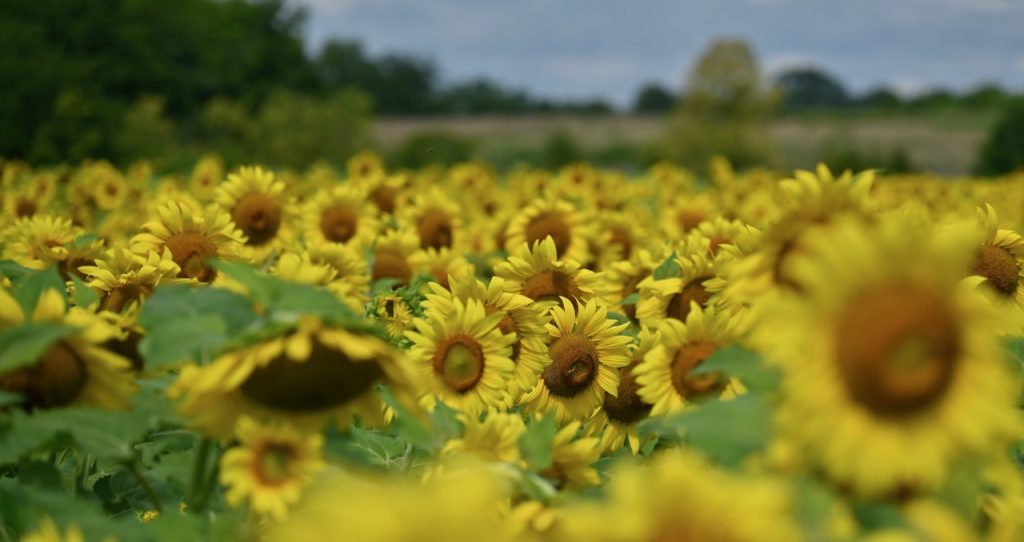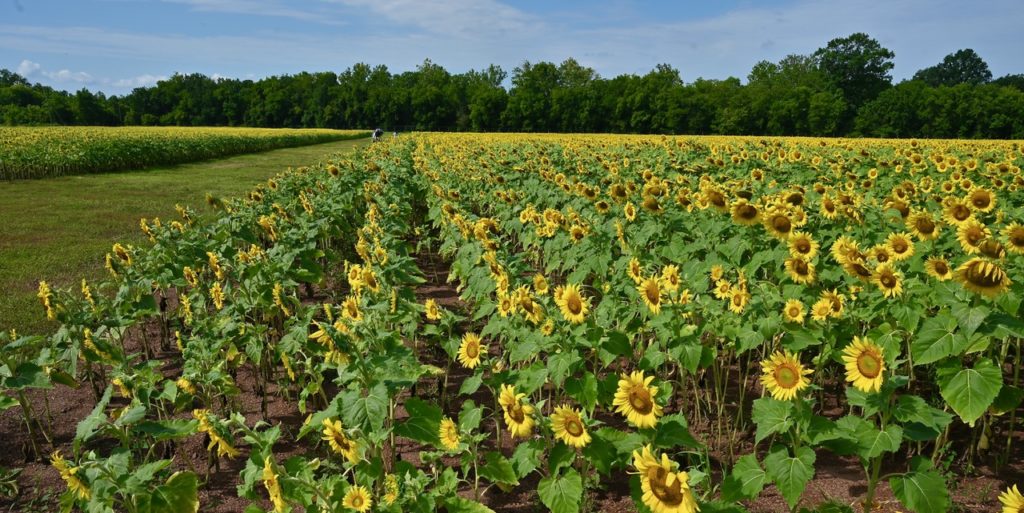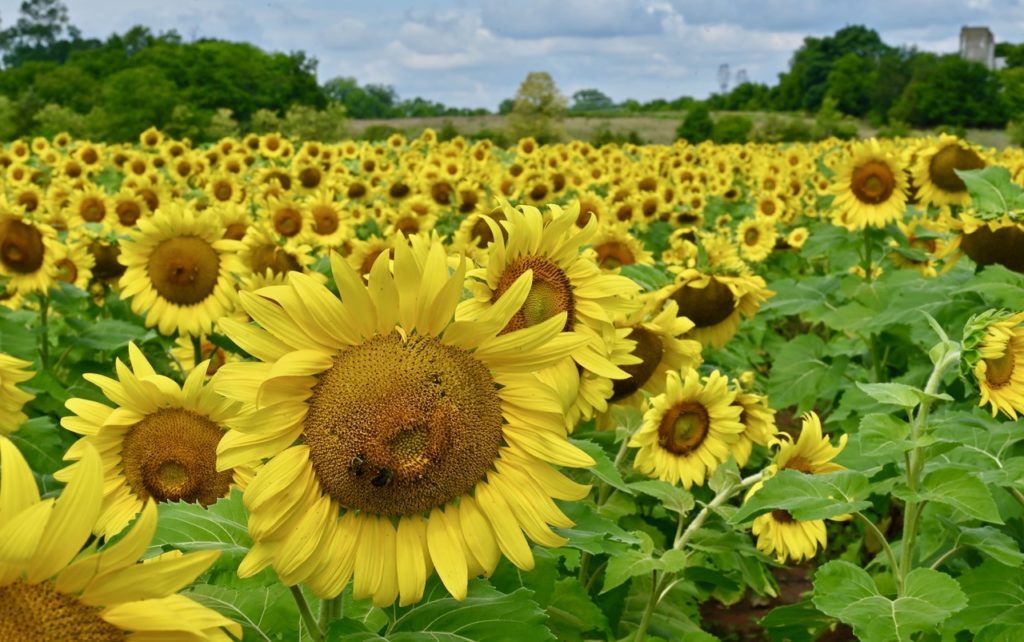 To see Ellen's slide show of 20 photos, use this link. (For the best viewing, click on the little arrow at the top right of the the link to start the slide show.)
As always, see all the photos in the largest size possible (use a laptop or desktop computer if you have access to either). They are much sharper, and the larger format presents them in much more detail than the ones above or if you only look at the opening page of the slide show.