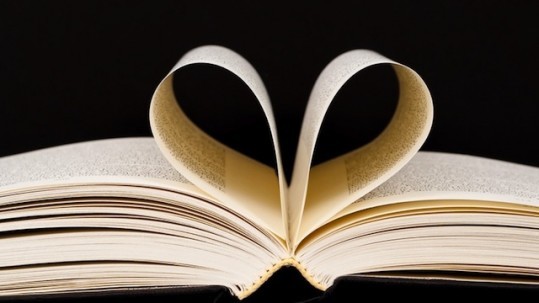 [Updating: I am constantly updating this list as a few readers have sent in their favorites after its initial posting. I'm putting an asterisk * adjacent to the names of those whom I've added. I hope readers will return to this list throughout the year for possible titles of interest, and some that may not have been here Dec. 31.]
Easily this post is my Favorite ('Book') of the year.
Amidst some controversy, I limited contributors to just four titles with the intent of focusing more on what readers were saying about their favorites and less emphasis on how many books were cited multiple times. Whether I achieved that or not, you will no doubt tell me. Some of you have already done so, and I look forward to hearing from others about this year's format.
To the results:
There are 228 books listed from 68 contributors, 34 female, 34 male. Nonfiction (NF) submissions slightly outweighed Fiction (F), 52%-48%, only the second time that has occurred in the 12 years we've been doing this.
Seven titles received three or more citing:
Caste by Isabel Wilkerson (NF) (7)
The Splendid & the Vile by Erik Larson (NF) (5)
A Promised Land by Barack Obama (NF) (3)
Homeland Elegies by Ayad Akhtar (F) (3)
The Book Woman of Troublesome Creek (F) by Kim Michele Richardson (NF) (3).
Where the Crawdads Sing by Delia Owens (F) (3)
Deacon King Kong by James McBride (F) (3)
Seventeen others were cited twice. Had contributors been able to submit more than four favorites, I suspect there would have been a significant increase of these and other titles cited.
I hope you will take the time not only to check out your own submissions and those of people you know but of other contributors too, readers you don't know. For me, everyone participating is a friend (some of whom I've known more than 50 years), and I have interest in what they're reading and enjoying and think you may also. Some of their choices I can assure you will be unfamiliar to you but certainly are ones worth considering.
If you're frustrated by not being able to list more than four, you'll see at the end of the post how you might add more of your own favorites to this year's post. You'll also see what others are adding.
Additionally, you'll find links to the three 2020 mid-year posts, and for those who really have little to do, you can link to any or all of the annual lists starting in 2009.
The list below is alphabetical by first name, and any errors are solely my responsibility. Let me know if I need to make corrections.
Enjoy.
The 2020 Favorite Reads from MillersTime Contributors
Abigail Wiebenson*:
As for what I've been reading, it's yin and yang. On the one hand I have delved deeply and continuously into Caste by Isabel Wilkerson (NF) and been a part of several discussion groups about it. That woman is a genius writer — how she did all that research and then crafted the information without sounding like a rant is astounding.
On the other hand, I've done some lighter reading, prompted by my book group that wanted an escape. I've now read a couple of British writer Jojo Moyes books. That woman can write in a page-turner way. I was ready for a "happy ending/bad guys lose/good guys win" book. The two titles I consumed are The Giver of Stars (F) and One Plus One (F).
Allan Latts:
The Hare with Amber Eyes: A Hidden Inheritance by Edmund de Waal (NF). Memoir of ceramicist Edmund de Waal, his family, the Ephrussis Family – which was a Jewish banking family in Paris/Vienna in the 19th Century. The story is told by tracing the history of Japanese netsuke (small carved figures) which were passed down through 5 generations of the family. Can be a little slow at times but the family's story is very interesting.
Billion Dollar Brand Club by Lawrence Ingrassia (NF). Interesting story about all of the billion dollar internet brands including Dollar Shave Club and Warby Parker.
The Warburgs by Ron Chernow (NF). Long but amazing story about an amazing Jewish banking family
The Last Kings of Shanghai by Jonthan Kaufman (NF). Maybe my favorite of the year. Gives the reader a great understand about how China developed its relationship with the west today told through the story of two Jewish families that emigrated to China from Iraq.
Anita Rechler:
Homeland Elegies by Ayad Akhtar (F). I usually read books instead of listening. This book changed my thinking about audio books. Akhtar is a story teller whose compelling voice explores family, identity, relationships, and allegiances. Though fiction, it richly borrows from Akhtar's experiences growing up in an immigrant family in a frayed America. This is fiction that feels like nonfiction.
The Splendid and the Vile by Erik Larson (NF). If Homeland Elegies is fiction that reads like nonfiction, this is the opposite: nonfiction that reads like fiction. A portrait of leadership during a most troubled time May 1940 – May 1941, I valued reading about how a great, though flawed, statesman rescued civilization. Stark contrast to the dangerous leadership of this country's last four years.
The Deepest South of All by Richard Grant (NF). (Thank you Ellen Miller for recommending this book.) It is about Natchez, MS: the eclectic, colorful locals; the city's culture, social, class and caste systems; the legacies of its slave owner families; its struggles with its past and present racism; its future viability. If you know New Orleans and its idiosyncrasies, Natchez makes NOLA seem rather dull. The book is alternately amusing, poignant, nauseating, and cringe worthy.