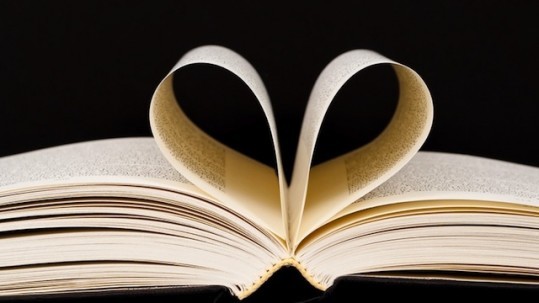 "A Best Friend Is Someone Who Gives Me a Book I've Never Read"- A. Lincoln
Once again, you're gonna need some time for this post.
And probably pen and paper (or whatever device you use these days to make your own lists) — to jot down some titles that you'll likely want to add to your 'to read' list for 2016.
Despite a recurring theme in contributors' emails about not reading as much this year, not finding as many memorable books, and/or not remembering the titles read, I think you'll find an remarkably rich and diverse list of titles and comments.
Eighty-three of you contributed this year, listing 455 books, with fiction leading nonfiction 59% to 41%. More than 350 of the titles were only listed once or twice. The female-male division of contributors was 57%-43% (F/M), about what it has been in the past. Contributors ranged in age from 18 to 80, with most in the 30+ to 70+ year age range. (There was one 'family' contribution — grandmother, daughter, and granddaughter, tho I'm not sure they realized the others had contributed.)
While I don't expect most of you will read all the way through this list (anyone who does can claim it as a book for next year), there is a tremendous amount of information here. I've organized it in several ways to make it all more user friendly:
The most frequently cited titles are listed first.
2. Then, the contributors are listed alphabetically — to make it easy to find a specific individual's favorites — followed by the titles and authors of the books they most enjoyed this year and any comments they made about those books.
3. Also, two spread sheet links have been added this year to see the titles, authors, and MillersTime contributors in summary form:
a) List #1 — organized with the titles first, followed by authors and followed by name of the reader/contributor citing the book, and
b) List #2 –organized with the reader/contributor names first, followed by titles and authors.
To get to (and perhaps print out) either or both of these lists, click on the links in a) or b) above. Alternatively, you can get to these lists at the very end of this post.
4. You can also click on the title of any book mentioned on this post to go to Amazon to see more about the book and its availability. (I'm not pushing Amazon and as you know am a fan of independent bookstores, but I did want to give readers a quick way to see more about a particular title.)
5. And new this year, you can click on Public Library after any title in this post to see what is available in your local library. (Note you will have to type in your zip code when you connect to the site.)
Titles that appear on the Favorites List three times or more:
Non-Fiction (NF):
Fiction (F):
     All the Light We Cannot See, (public library) by Anthony Doerr (12)
     The Nightingale, (public library) by Kristin Hannah (7
     The Girl on the Train, (public library) by Paula Hawkins (7)
     Americanah, (public library) by Chimamanda Ngozi Adichie (4)
     My Brilliant Friend, (public library) by Elena Ferrante (4)
     Go Set a Watchman, (public library) by Harper Lee (4)
     Our Souls at Night, (public library) by Kent Haruf (3)
     Me Before You, (public library) by Jojo Moyes (4)
     Martin Beck Detective Series,(public library) by Per Wahloo & Maj Sjowall (3)
     The Poisonwood Bible, (public library) Barbara Kingsolver (3)
     Everything I Never Told You, (public library) by Celest Ng (3)
     Station Eleven, (public library) by Emily St. John Mandel (3)
For me, however, the strength and value of this (and previous) years' lists have more to do with what contributors say about a book than the number of times a book may be listed. Sometimes, books listed only once or twice are the ones I most want to read in the coming year.
Just a reminder — this list is not meant to be the best books published in 2015, but rather what the title of this posting states — The Books Most Enjoyed by MillersTime Readers in 2015.
This list would not have been possible if those who contributed had not taken the time to send their favorite reads and their thoughtful comments. So, much thanks to all who did, those who have done so in the past — and continued to do so — and those who are new contributors.
Please forgive my endless reminders, though the results, I hope, may have been worth the nagging. (Late additions — please feel free to send them — will be posted as they arrive, without any snarky comments from the editor.)
And, of course, I take responsibility for any inaccuracies or mistakes in the posting of the titles, authors, comments, etc. as MillersTime readers rarely make grammatical or other mistakes in their submissions. Please feel free to let me know about any of my errors as I can correct them quickly and easily.
Feel free to share this post with others — family, friends, book clubs, etc.
Enjoy.
2015 – List of Favorite Reads: