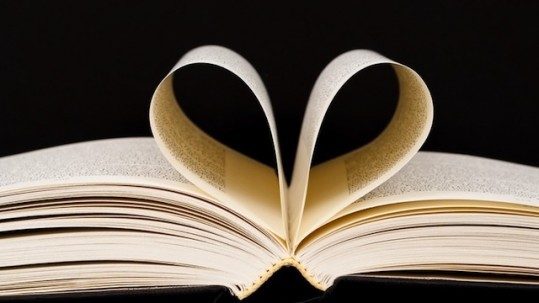 "A Best Friend Is Someone Who Gives Me a Book I've Never Read." – A. Lincoln
This list of favorite reads is comprised of the books most enjoyed in 2018 by 71 adults and five children. Forty-one of them (suggested by thirty-one people) are now on my 'to read' list for 2019. (The only way I can read that many, along with other books that will no doubt come to my attention throughout the year, is to fulfill a long considered 'plan' of spending a winter in Alaska in front of a fire place. Please don't mention this to Ellen.)
For the first time since compiling this list (10 years ago!) nonfiction leads the fiction 53% to 47%. Last year those percentages were reversed, and I'm not sure what accounts for the change (aging contributors?). Our youngest participant is almost 18 month's old; the oldest is approaching the century mark. The rest of you are mostly between the ages of 35- 75. Fifty-five percent of you are women; forty-five percent are men.
While I don't expect all 76 of you will read all the way through this list (though anyone who does can claim it as a favorite book for next year, assuming you are delighted by the list), know that there is a tremendous amount of information here. Thus, I've organized it in several ways, hopefully to make it user friendly:
Section I. The most frequently cited titles (three or more times) are listed first.
Section II. Next, the contributors are listed alphabetically by first name — to make it easy if you are looking for the favorites of someone you know — with the titles and authors next, and then any comments made about those books.
Section III. Finally, there are also two spread sheet lists (see links below) included as easy, searchable references for you to see the titles, authors, and MillersTime contributors in summary form:
List#1 – Organized Alphabetically by Book Titles – fiction precedes nonfiction
List #2 – Organized Alphabetically by Contributors' Names – fiction precedes nonfiction
I. Titles That Appear on the Favorites' List Three Times or More:
Fiction (F):
Beartown by Fredrik Backman
Beneath a Scarlet Sky by Mark Sullivan
Exit West by Mohsin Hamid
Love and Ruin by Paula McClain
The Overstory by Richard Powers
Pachinko by Min Jin Lee
Sing, Unburied, Sing by Jesmyn Ward
The Great Alone by Kristin Hannah
Transcription by Kate Atkinson
Us Against You by Fredrik Backman
Nonfiction

American Wolf by Nate Blakeslee
Becoming by Michelle Obama
Beneath a Ruthless Sun by Gilbert King
Educated by Tara Westover
Heartland by Sarah Smarsh
Hillbilly Elegy by J.D. Vance
Killers of the Flower Moon by David Grann
Lab Girl by Hope Jahren
Strangers in Their Own Land by Arlie Hochschild
The Bad-Ass Librarian of Timbuktu by Joshua Hammer
The Fifth Risk by Michael Lewis
When Breath Becomes Air by Paul Kalanithi
Winners Take All by Anand Giridharadas