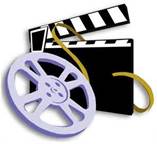 From Ellen & Richard:
People often say the reason they love the movies is because they offer an escape. But that's not why we enjoy them. We love movies because they tell stories, show us worlds and places we will never know first hand, teach us lessons about life, breathe life into historical or political moments, and/or make us question what we think we already understand.
Come to think of it, we love movies for the very same reasons we love books and love to travel.
For us, a "great movie" has to have a good story; strong, believable, and well acted characters; great directing; with cinematography, music, and production that adds to the whole. We're not fans of comedy, satire, or overly intellectual films, where nothing much happens for two hours. And while we can appreciate a "critic's film" (i.e., a film that critics love but audiences don't), only sometimes do they rise to the top of both our lists.
We've averaged about a movie a week this year (actually a bit more since we rarely review the movies we don't really like, ones that are already super popular, or the "big theater" shows). That's not a bad record considering the time we travel, how much we read, how much time one of us spends watching baseball in the summer, and missing this year's Philadelphia Film Festival which we so enjoy.
Also, we love going out to the movies. Seeing a film in a theater somehow seems more special than watching one at home, which we rarely do. (We did recently watch one at home, our first Netflix movie – Mudbound – thanks to the technical assistance of daughter Annie, as some aspects of the modern TV are still a mystery to us.)
Below is a listing — recap list — of the films this year which have received a top rating from at least one of us. We are not going to pull out our top ten for you, even if we could decide on a ten best. Just browse the list and link to our earlier reviews to see if certain ones might appeal. You can also save this list by printing out this post.
(Note: We ran out of time to review the last four films we've seen (Darkest Hour, Film Stars Don't Die in Liverpool, Mudbound, and The Post), but we've included them on this list because we give all of them a top rating. So for sure, check them out in your theaters.)
And let us know what you're planning to see over the holidays or what you've seen this year that we should try to see too.