Tags
Amazon, anancondas, Bolivia, Brazil, Brazil's Best Kept Secret, Brown Bears of Katmai Alaska, caimans, Campo Grande, capuchin monkeys, capybaras, Cuiba, Giant Ant Eaters, Greenland, howler monkeys, Hyacinth Macaws, jabaru storks, jaguar, Monarch Butterflies, NatHab, Natural Habitat, Northern Pantanal, Paraguay, Southern Pantanal, tapirs, The Pantanal, UNESCO World Heritage Site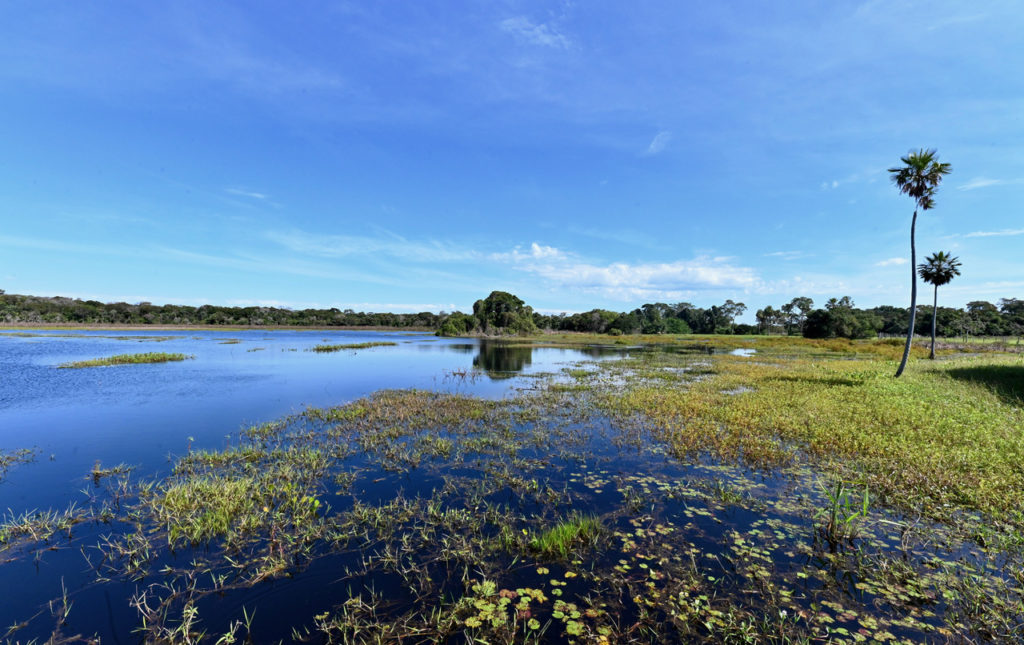 Another example of "who knew?"
The Pantanal is world's largest fresh water wetland covering 68,000 – 81,000 square miles (take your pick) in south-central Brazil, northeast Paraguay, southeast Bolivia, and south of the Amazon. This tropical wetlands area contain a wide assortment of wildlife, including the endangered jaguar, the giant anteater, and the blue hyacinth macaw (all of which we saw). It is home to more than 600 species of birds, howler and capuchin monkeys, tapirs, capybaras (largest rodent in the world), anacondas, and caimans (alligators). It is also Brazil's biggest source of beef with many thousands of acres of ranch land.
The National Geographic calls the Pantanal "Brazil's best kept secret" for its biodiversity and highest concentration of wildlife on the continent. Only a very small portion of the region, 1.3%, is actually designated as a conservation area, and it is a UNESCO World Heritage site.
Ellen Miller, the photographer you know from other posts on this blog, claims she is not an animal photographer. Nevertheless, she signed us up for a Natural Habitat Adventure** trip to see and to photograph the jaguars.
In mid June we spent three days in Rio before joining eight others for a 10-day exploration of both the northern and southern regions of the Pantanal — everyone except me had impressive cameras and camera equipment. While our interest was largely the jaguars, many in the group were particularly interested and 'focused' on the birds. All of us were thrilled by what we saw, and Ellen may be reassessing whether or not she we will continue to claim she is not an animal photographer. (Those of you who have seen her Brown Bears of Katmai, Alaska may have already decided on how well she photographs animals.)
We rose most mornings around 5:30 AM. In the Northern Pantanal (Cuiaba area), we climbed into speed boats and set off to explore rivers and small streams in search of birds and animals. We returned for a late lunch (and naps!) and then left for another 3-4 hours of exploring in the afternoon, returning each evening after the sun set. In the Southern Pantanal (Campo Grande area), we did some easy walks early in the morning and then climbed into an open safari truck in the afternoon and evenings in search of more birds and animals. We saw more jaguars in the north, and only found the giant anteaters in the south. Fantastic looking birds were everywhere.
Below are 10 of Ellen's photos from our exploration of the Pantanal, and if you want to see more, you can check out her 48 slides at the link under these ten photos.
**We've traveled with NatHab on three prior trips and join their expeditions to explore areas we cannot easily see by ourselves — the Monarch butterflies in Mexico, the stunning beauty of Greenland, and the majestic bears of Katmai National Park in Alaska.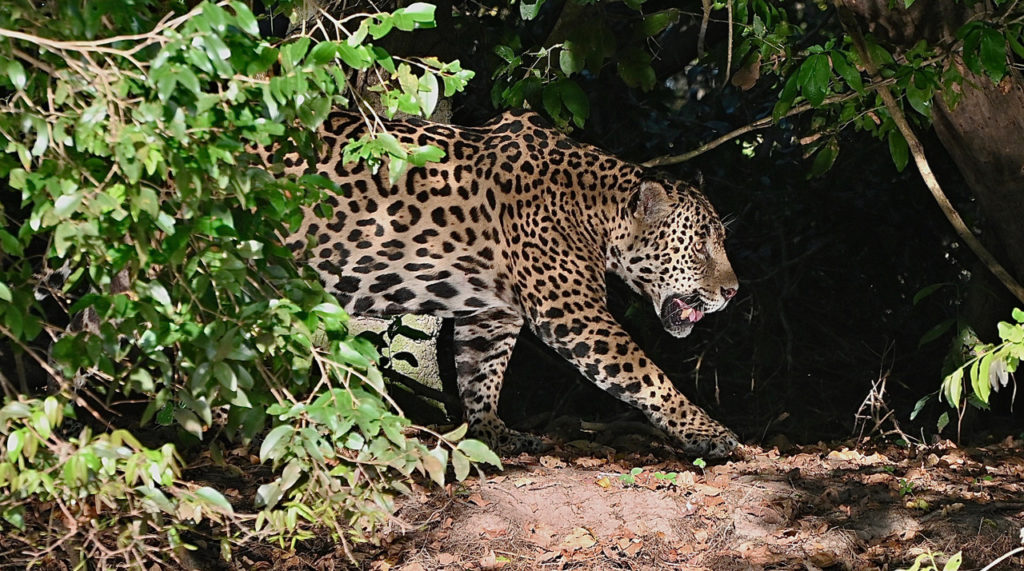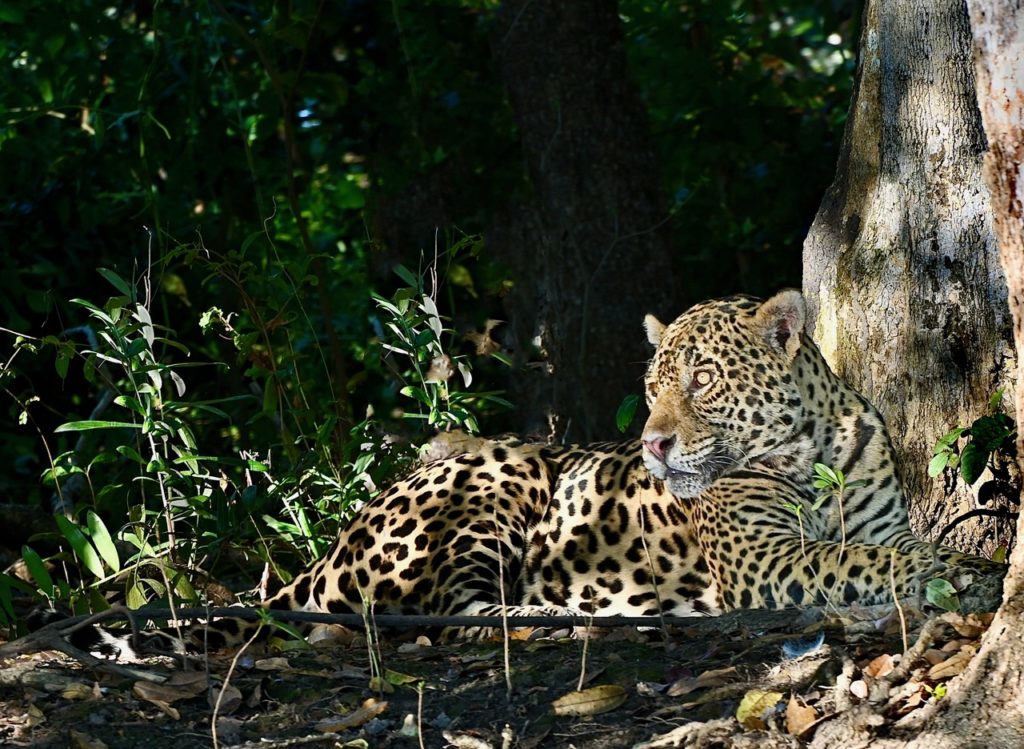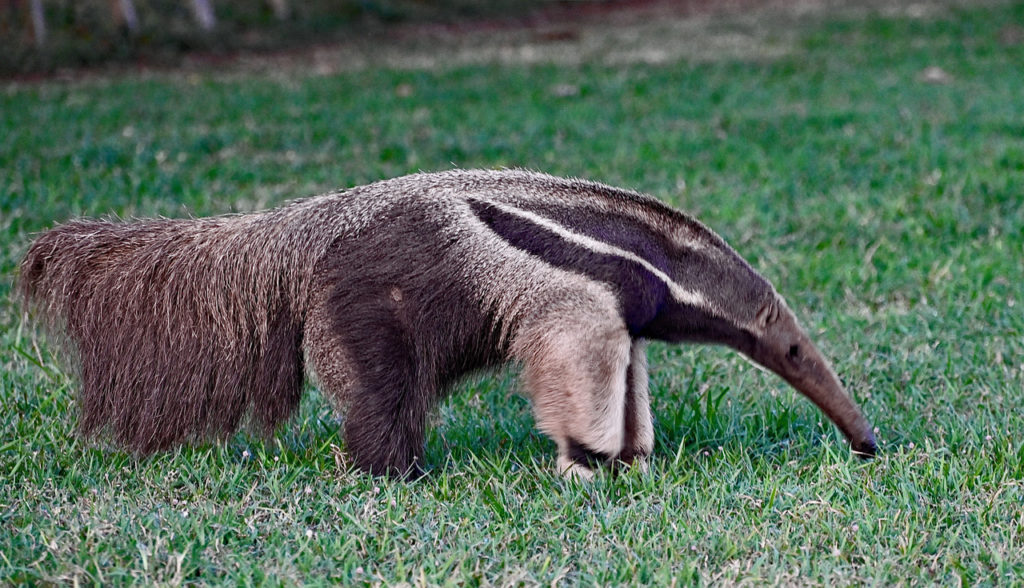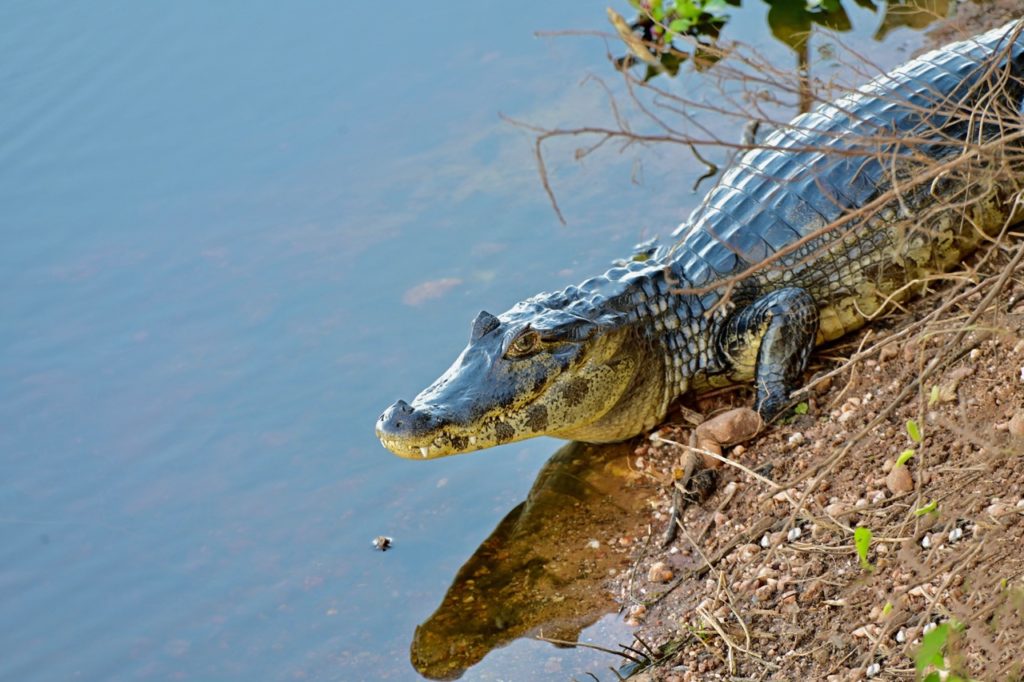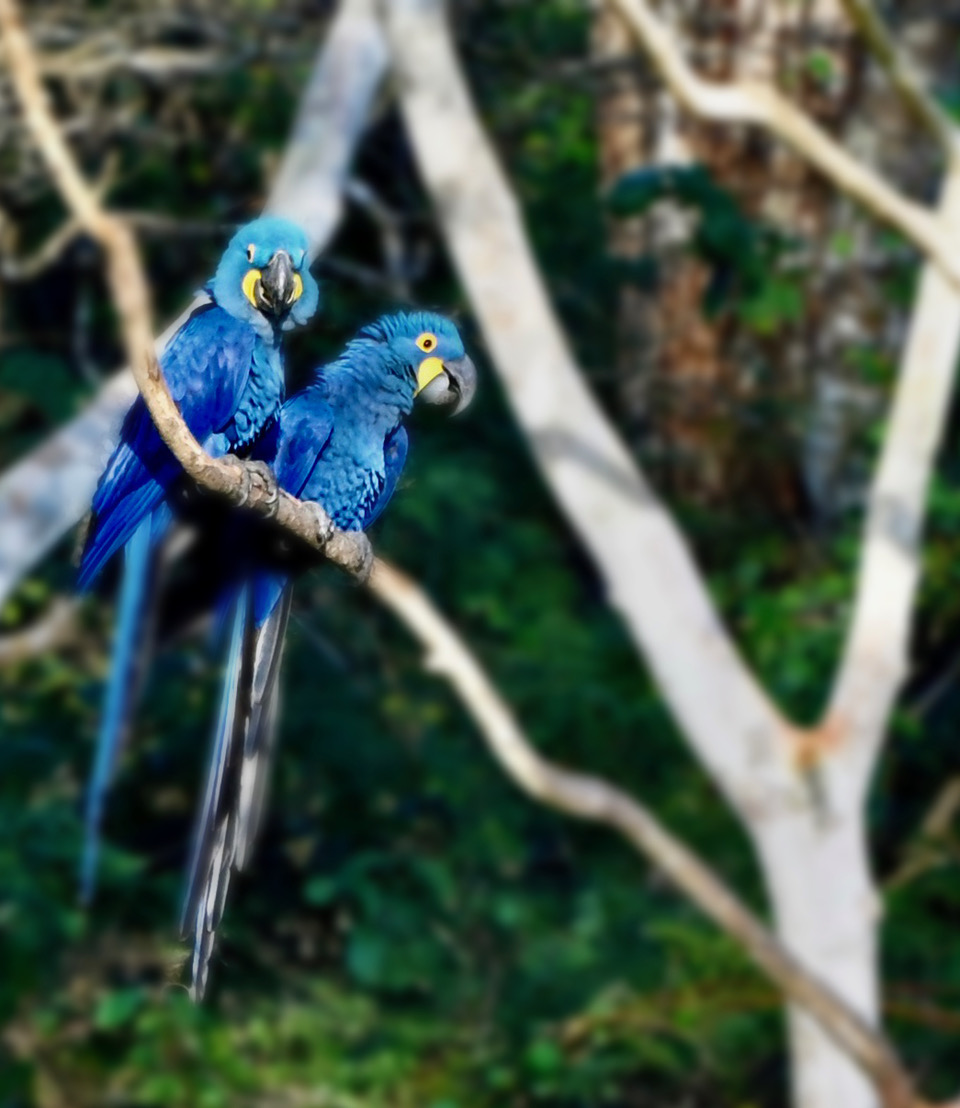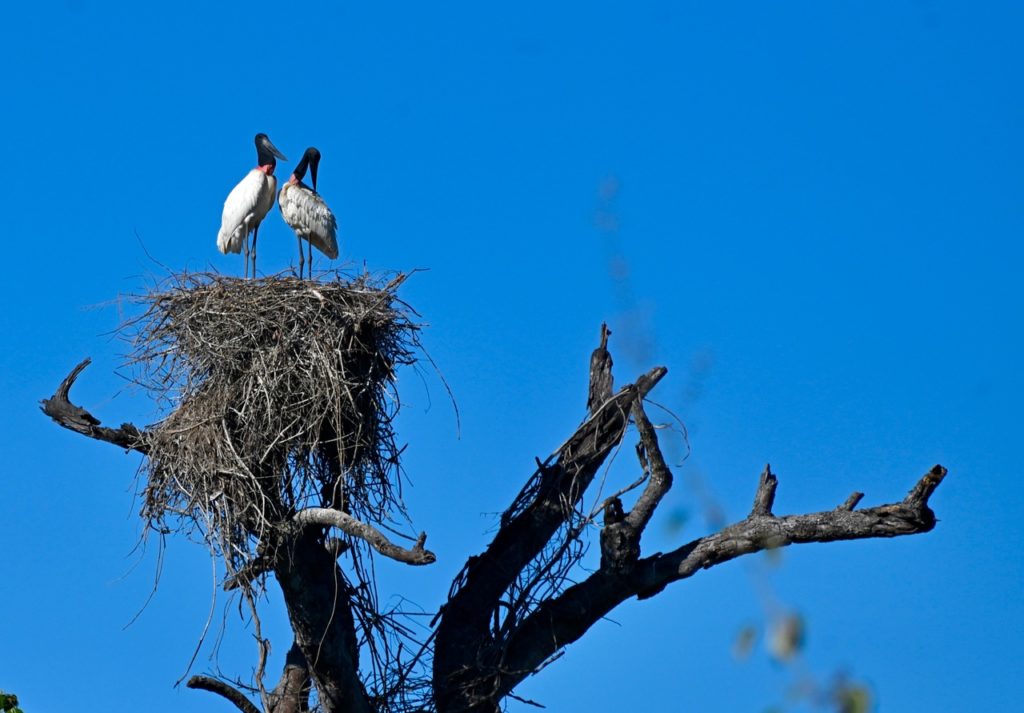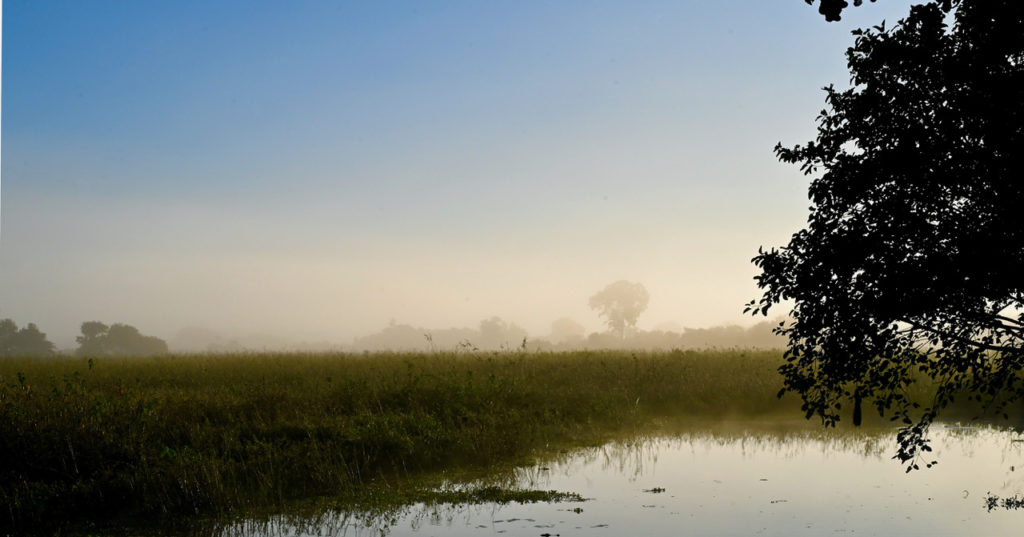 To see Ellen's slide show of 49 photos, use this link: Brazil: The Pantanal . We are indebted to and thank fellow traveler Ruth for helping us identify the birds you'll see in these photos. (For the best viewing, click on the little arrow at the top right of the first page of the link to start the slide show.)
As always, see all the photos in the largest size possible (use a laptop or desktop computer if you have access to either). They are much sharper, and the larger format presents them in much more detail than the ones above or if you only look at the opening page of the slide show.