Monthly Archives: May 2020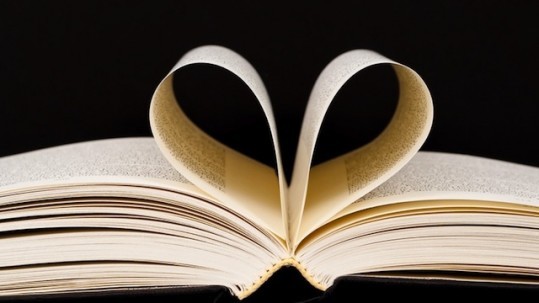 Here's the second round of books recently enjoyed by readers of MillersTime. The first one was Favorite Reads in a Time of Self-Isolation – April 10, 2020.
Fifty of you responded this time, including our Senior Contributor who is 98 years of age, and you were divided almost equally between males and females. Nonfiction slightly outpaced fiction (49-43).
We'll do this one more time at the end of the summer; so keep a record of your favorite reads in June, July, and August. Also, there was interest from enough of you in rereading at least one book from your past. I'll proceed with that as a separate project/post and send a few guidelines shortly.
Mostly, however, I appreciate all of you who responded and sent in contributions, and I thank each of you for participating.
Contributors are listed alphabetically by first names.
Anita Rechler:
Paladin by David Ignatius (F). Absorbing page turner spy novel. Frightening but at least not about a biological virus. Added bonus: watch interview with Ignatius here and And this replay of interview by Ignatius of Barton Gellman who has written a book about his journalistic reporting of Snowden.

Barbara Friedman:
The Island of Sea Women: A Novel by Lisa See (F). Another wonderful book by Lisa See about the Haenyeo, a female diving/fishing community on the Korean island of Jeju and interwoven with a long-term relationship between two friends over several decades. On this island the women earn the money while the men tend to the children. The novel covers the time period starting with the Japanese occupation of Korea during WWII through the US occupation after WWII and the division of Korea into two countries and into the period when Koreans once again rule the country and what transpires for the inhabitants of Jeju. What holds the novel together over this long period, however, are the two women, Young-Sook and Mi-ja who are life-long "friends."
The Rationing: A Novel by Charles Wheelan (F). A HOOT of a novel and published a year ago, it is about a pandemic in the US in the mid-2020's, how the NIH and other medical professionals worked to understand the Capellaviridae pandemic and how it was caused. (Sound familiar?) From the beginning, they knew the drug Dormigen could cure the sick patient, but it was in short supply in the US, and other countries had an excess of supply but wouldn't send it to the US in case they needed it. The politics – both international and within the US and its parties — ring so true for what we are seeing with COVID-19. The book is a bit long, but in today's real pandemic, a HOOT is worth it!
Ben Shute:
These Truths by Jill Lepore (NF). Still working my way through it – it's long and for some reason my reading time seems limited – but it's the history of our country that we need now, and she writes engagingly. I'm rapidly becoming a Jill Lepore groupie – I don't know where she gets the time (professor of History at Harvard, New Yorker staff writer, and now even a podcast!).
Maid by Stephanie Land (NF) – at a time when we're understanding "essential workers" in new ways, and discovering all the tears in the safety net, this account of the life and struggles of a "cleaning lady" is sobering.
Bill Plitt:
I completed Where the Crawdads Sing by Delia Owens (F) this past week and enjoyed it from cover to cover, as it describe an area where we had a family farm, so I knew some of the types of folks in the region growing up on summers there.
I am reading Larry Cuban's new book, and probably his last Chasing Success Chasing Success and Confronting Failure in American Public Schools (NF).
Bina Shah:
Pachinko by Min Jin Lee (F).
The Far Field by Madhuri Vijay (F)
Bob Thurston:
The Eleventh Man by Ivan Doig (F) takes you into the war experiences of football teammates, dispersed around the globe with the breakout of WWII. Ben Reinking is pulled out of pilot training and assigned to write about each of his buddies, thereby providing "hero" fodder for the war propaganda machine. The novel raises agonizing problems—Ben's simmering resentment of the team's bullying coach, and of the smarmy newsman Ben suspects of dreaming up this whole propaganda project; questions like what is heroism, or bravery, after all; a hot love affair with troubling issues— and Doig treats these issues adroitly without providing any easy answers.

White Lies (NF) – aired as a 7-part series on WAMU (NPR) that focused on the murder of Rev. James Reeb in Selma, 1965—caught my attention because Reeb had been an assistant minister at All Souls Unitarian Church that we belong to. Two journalists went to Selma to learn what they could, and the series shares their process, interviews, and findings—amazingly (and maybe because they were from Alabama) they got folks to say things they had kept secret for all these years. You learn not only about the racial issues in that place and time, but also much about the nature of perception and the deep-rootedness of beliefs – available as a podcast and worth hearing!
Carrie Trauth:
My first recommendation is Born a Crime by Trevor Noah (NF). This is a true story of his growing up in Africa. He is a wonderful comedian
Second book is Hidden Valley Road: Inside the Mind of an American Family by Robert Kolker (NF). True story of a family where six of the 12 children were diagnosed with Schizophrenia, and is interspersed in a very readable way with research which has done on that terrible disease.
Chris Boutourline:
The Spy and the Traitor: The Greatest Espionage Story of the Cold War by Ben Macintyre (NF) is the story of Oleg Gordievsky, the son of two KGB employees who follows his older brother, a KGB operative, into the fold. Oleg's exposure to Western ideas and values which, ironically, he was exposed to while working for the KGB out of a foreign embassy, leads him to betray the motherland in the hope of bettering his own life and those of his countrymen. It's an account that kept me interested throughout and informed me of Russia's attempts at foreign manipulation, countered by Western efforts, all of which began earlier than I was aware of.
Cindy Olmstead:
Know My Name by Chanel Miller (NF). This is her journey after being sexually abused by a Stanford Univ student. I listened on Audible as she reads the narrative. It is extremely poignant and shows how the victim (in 2016) is still viewed as guilty. Chanel does an excellent yet laborious job of sharing her struggle to find her voice, ultimately being able to get the legal system to change.
We Were The Lucky Ones by Georgia Hunter (NF). The author traces her Jewish family's horrific saga living in Poland during Hitler's reign. She weaves the lives of the siblings together even when they had not heard from each other for several years. A moving story.
David Stang:
While reading Our Wild Calling: How Connecting with Animals Can Transform Our Lives – and Save Theirs by Richard Louv (NF) the subject matter of which I am quite interested in but found the book although fine on breadth, rather weak on depth
I came across Louv's very positive comments about Jay Griffiths' book WILD: An Elemental Journey (NF). In WILD she breaks down the planet into Wild Earth, Wild Ice, Wild Water, Wild Fire, Wild Air, and Wild Mind. Jay traveled to and reported on abused wild peoples all over the globe who she got to know through lengthy multi-week visits in highly primitive living conditions located outside of normal "civilization." Jay, an English writer, lived with Amazon River basin shamans in their huts by beginning each day drinking ayahuasca. She also resided with Eskimos near the Canadian North Pole; Pygmies in the Calamari Desert, tribal people still using bows and arrows in Papua; Aborigines in Australia and a multitude of other peoples and places. Her impressive reporting was superbly supplemented by detail references quoted from the books in her huge bibliography. Clearly a wild woman herself, Jay's identification with the wild people she describes is made clear by her ranting style of writing and by her photograph on the dust jacket in which looks like she might be bipolar.
Diana Bunday:
I just finished Rabbit At Rest byJohn Updike (F). I like the way he writes.
I also reread Atonement by Ian McEwan (F). I like the way he writes also.
Dixon Butler:
People of the Book by Geraldine Brooks (F). This is historical fiction, filling in events in the story of the Sarajevo Haggadah – a real 500 year old, beautifully illustrated book that has managed to survive the Spanish Inquisition, the Nazis, and the Serb attacks on Bosnia. It is really a series of inventive short stories cleverly told and held together by their relation to the book, and the book conservator hired to stabilize the manuscript . I found it totally engaging.
Ed Scholl:
Buzz Saw: The Improbable Story of How the Washington Nationals Won the World Series by Jesse Dougherty (NF). Baseball fans, and Nationals fans in particular, will much enjoy this recounting of last year's historic postseason run by the Nationals. The author was the beat writer for the Washington Post and covered the Nationals throughout the season. The book is more than a game-by-game recap of the postseason; it has lots of very interesting back stories that give the read insight into the personalities and chemistry of the ball club.
The Guardians by John Grisham (F). This is another legal thriller by the master of the genre. It takes place in a small Florida town where a young black man is convicted of murdering a young lawyer. Guardian Ministries (which has a lot of similarities to Bryan Stevenson's Equal Justice Initiative) takes on legal representation for the accused when they become convinced he was wrongfully convicted and forgotten by the system.
Elaine Samet:
Mary Wollstonecraft by Eleanor Flexner (NF), a biography, not about the author of "Frankenstein", but her mother, who was a late eighteen century feminist in England. It is overly researched and academic to make for easy reading, but her life was so unusual for the time that it is worth the effort.
The Unbearable Lightness of Being by Milan Kundera (F). A highly acclaimed Czechoslovak author skillfully uses wit, philosophy, politics, passion in magnificent prose sometimes ordering on poetry to tell a complex story.

Elizabeth (Goodman) Lewis:
Blindness by Jose Saramago (F): Did I say fiction? It sure reads like it's real. But actually it's an allegory of what happens in a country when all the inhabitants become blind. Written in the 1990s by this Nobel Prize winner, Blindness narrates the worst-case scenario of a pandemic.
The Library Book by Susan Orlean (NF): With a thesis that, "in a library, (you) can live forever," this book details the great fire of LA Public Library, its history, and its role in the city. Along the way, the author brings the characters that people the library to life and exposes the difficulty of proving the crime of arson.
Ellen Kessler:
Stan (husband) reads like a gourmet, and I think I read like a garbage disposer–putting it all in and then starting again.
I am almost finished Armando Correa's The Daughter's Tale (F) about a WWII Jewish German family and in another way, presents a choice for the mother similar to Sophie's in Sophie's Choice.
I am adding two more books by Jean Grainger, The Star and the Shamrock (F) and its sequel, The Emerald Horizon (F). The Grainger books are really Beach Books, rapid to read, happy ending, and characters who are pretty flat with a simple plot. All three are WWII books, with the Grainger books fun with simple take-a-way. Correa's book is far from simple and it's ending seems appropriate to the book.
Ellen Miller:
Inge's War. A German Woman and Story of Family, Secrets &
Survival under Hitler by Svenga O'Donnell (NF). A remarkable true
story — a Holocaust-era book with non-Jews as the central characters —
about the author's great-grandparents, her grandmother, and her
mother and what they faced as Hitler rose to power through the post-war
war period. It is mesmerizing story telling, revealing secrets hidden for
many decades, brilliantly researched, and very well written. Perhaps
most importantly, this book is also a reckoning by the author as she
reveals the legacy of her family's neutrality and inaction during those
times.
This is All I Got by Lauren Sandler (NF) . I would not recommend this
book for everyone, but for those particularly interested in how our
democracy fails the people at the lower rungs of economic ladder,
especially those who try to do everything right to get ahead, this work of
nonfiction is for you. At theheart of this story is a 22 year old woman and her infant as they confront the system to get ahead. It's a story of failing government services, red tape, the struggle to raise yourself up, despite the
institutional pressures to keep you pinned down.
Ellen Shapira:
My two favorite books recently (read on Kindle) were both on your list generated last time:
The Girl with the Louding Voice by Abi Dare (F). The novel is set in Nigeria in recent years, first in a remote village where the young protagonist is sold first into marriage as a third wife, and then after an escape is sold into virtual slavery in Lagos. The story, though sad is actually heartwarming, and the language and dialogue are exquisite.
Deacon King Kong by James McBride (F). This novel set in the 1960's tells the story of events occurring after an elderly, drunk, church Deacon, named Sportcoat, shoots one of the young drug dealers in his Brooklyn neighborhood. There is a whole host of entertaining and colorful characters who help move along the intertwining plot.

Emily Nichols Grossi:
In Pursuit of Disobedient Women: A Memoir of Love, Rebellion, and Family, Far Away by Dionne Searcey (NF). Searcey was West Africa bureau chief for the NY Times from 2015-19, and this is about that experience. While I'm not sure the book matches the title, or vice versa, I did enjoy it. It's been hard for me to concentrate on most reading during corona life, but I love Africa, knew little about Dakar, and very much enjoyed reading about her travels, colleagues, and experiences in Senegal and further afield. Boko Haram, gender equality, gender roles in marriage, parenting while trying to maintain a career…all fascinating stuff.
Hidden Valley Road: Inside the Mind of an American Family by Robert Kolker (NF). Fascinating book, for all the reasons we've discussed.
Eric Stravitz:
Paradise Alley by Kevin Baker (F).
Less by Andrew Sean (HF).
Fruzsina Harsanyi:
*****The Overstory: A Novel by Richard Powers (F)***** This book has been described as "an impassioned work of activism and resistance;" "a hymn to Nature's grandeur;" and "a monumental work of environmental fiction." It won the 2019 Pulitzer and short-listed for 2018 Man Booker. I resisted reading it, and now I can't forget it.
The Defining Moment: FDR's Hundred Days and the Triumph of Hope by Jonathan Alter (NF). Not much new information but a thoughtful perspective on leadership in a time of crisis. Writes Alter: FDR had many attributes and methods that in the hands of a different person (Alter mentions Huey Long) would have turned out quite differently. Doesn't take much imagination to extend the analogy.
Garland Standrod:
A Bolt from the Blue and Other Essays by Mary McCarthy (NF). This collection of Mary McCarthy's insightful and witty essays, including theatre reviews, book reviews, and essays, covers such subjects as Eugene O'Neill, Salinger, and Simone de Beauvoir.
Adventures in the Screen Trade by William Goldman (NF). This autobiographical book provides insight into how movies scripts are written and how movies are made. Very eye-opening.

Glen Willis:
The Paladin by David Ignatius (F). Hi tech computer hacking with a great spy story as the setting. Page turner for me. Read in two days. I have a lot of time.
If it Bleeds by Stephen King (F). Four short stories with King's amazing insights into the human psyche.
Haven Kennedy:
Zoey & Sassafras Series by Asia Citro (F). They are a series of books featuring a young girl – Zoey – and her cat, Sassafras. Zoey and her mom have the ability to see magical creatures, they come to the house for help, and Zoey uses the scientific method to help the animals. The books are amazing, and it's really helped Miriam (age 6) to think about things in a scientific way. She has loved the books and has incorporated them into her daily life, noticing that aphids were eating our bean plants, whereupon she informed me that we needed to get ladybugs – just like Zoey did!

The Seven & Half Deaths of Evelyn Hardcastle by Stuart Turton (F). I read this several months ago, and I loved it. It's a great melding of sci-fi and mystery, my two favorite genres. The book starts out as a typical English murder mystery, but quickly delves into sci-fi as they days repeat.
Hugh Riddleberger:
Reading Susan Rice's Tough Love (NF) right now and loving it. Remarkable person. An easy read. And interesting to read what really happened during significant events in our recent history…when we had an administration that acted with intelligence and careful thought. May those days return in November.
Jane Bradley:
The Overstory by Richard Powers (F). These beautifully written stories about different people and the role that trees play in their lives are especially captivating when you learn how some of them are connected in the end.
Jeff Friedman:
Malcolm X: A Life of Reinvention by Manning Marable (NF). I found this biography to be totally absorbing. In addition to examining Malcolm X and the civil rights movement, the book contains many insights about the dynamics of political and social radicalism that I found relevant to thinking about a very broad range of contemporary issues.
Sherlock Holmes, Consulting Detective by Space Cowboys (F). I'm kind of pushing it on this one, but I think it counts. A set of extremely detailed and well-crafted choose-your-own adventure novels. (It's technically a board game, but everything is presented in the form of books.) You explore London to solve mysteries: each one takes a few hours to solve and you can do them with family/friends or by yourself – a very good way to spend an evening during quarantine.

John Diestch:
Highly recommend Michael Beschloss's Presidents of War (NF), an excellent and wonderfully written study of the use and expansion of presidential power. Who knew that presidential overreach began with the otherwise undistinguished James K. Polk? And guess who was the son of Capt. George Morison, leader of US naval forces during the Gulf of Tonkin incident?
Also recommend The Spies of Warsaw by Alan Furst (F) or any of his spy novels set in Europe on the eve of World War II. Furst fills his books with attractive characters in murky situations. He has a mordant sense of humor and like his mentor, Georges Simenon, can really describe a meal!
Kate Latts:
American Dirt by Jeanine Cummins (F). There was a lot of hype around this book at the start of the year, and it did not disappoint. It may not have been 100% accurate in portraying the agonizing plight of the refugees coming to America, but it was compelling, well written, and a great story.
Kathleen Kroos:
The Wedding Gift by Marlen Bodden (HF) – The Wedding Gift is an intimate portrait of slavery and the 19th Century south that will leave readers breathless.
The Great Alone by Kristin Hannah (F) – A little violent with domestic abuse, but it is set in Alaska and keeps your interest from the beginning.
Kathy Camicia:
The Man in the Red Coat by Julian Barnes (NF). This is about a famous painting by Sargent which you have probably seen. The story about the man, Dr. Pozzi, is a history of the times with famous and unforgettable characters. If you like history and culture, this is a fun read by a great author.
Levels of Life by Julian Barnes (NF). This is partly autobiographical and partly history which is how he likes to analyze subjects. His wife died very suddenly. He writes about grief in a most literary and poignant way, and if you ever need to look at grief for understanding, this is the best book I have ever read on the subject.

Kevin Curtin:
Kook: What Surfing Taught Me About Love, Life, and Catching the Perfect Wave by Peter Heller (NF).
Spirit Run: A 6,000-Mile Marathon Through North America's Stolen Land by Noe Alvarez (NF).
Land Wayland:
Krakatoa: The Day the World Exploded by Simon Winchester (NF)., On August 27, 1883 the volcano island of Krakatoa, Indonesia blew five cubic miles of dirt 12 miles into the air with an explosion heard 3,000 miles away, that utterly flattened or buried all the towns within 20 miles, that generated tsunami waves that circled the globe seven times and killed 30,,000 and whose dust blanket created amazing sunsets and caused the earth's temperature to drop by two degrees thereby destroying crops everywhere. The author, a professor of geology at Oxford, details the history of this event with a lucid explanation of the forces that create plate tectonics, the way many kinds of volcanoes work, the immediate impact of the largest noise ever heard by human beings (equivalent to more than one billion atomic bombs), and the rebirth of life on this shattered lifeless island.
How the Irish Save Civilization: The Untold Story of Ireland's Heroic Role From the Fall of the Roman Empire to the Rise of Medieval Europe by Thomas Cahill (NF). As the Roman Empire began to collapse and withdrew from the British Isles and Northern Europe, this left a void in scholarship in many areas of Western Civilization. With libraries and universities closed and general education greatly reduced, there was a very strong possibility that Western intellectual thought would collapse and very little would be passed on to history. To the surprise of many, Irish Monks under the leadership of St. Patrick set out to copy and thereby save all the books they could find…and they were successful. This is that story about how significant numbers of important books were preserved and were available to fuel the Renaissance five hundred years later.

The Mother Tongue: English and How It Got That Way by Bill Bryson. (NF). English is spoken by so many because it blends so many languages, but this history creates many mysteries about how this all merged to create the world's most used language. Bryson has a knack for coming up with the perfect factlet to illustrate a point and keep the exposition lively and informative. As a person captivated by meandering searches through the dictionary and thesaurus, for me this was a 5/5 book all the way.
Larry Makinson:
I never read the original Dracula by Bram Stoker (F) before this year, so it's not a reread, but it is an oldie but goody which I definitely recommend. Maybe if you call it "Oldies But Goodies," you can include all those books one meant to read but never had time for, plus the rereads.
Lucy Conboy:
Drive Your Plow Over The Bones of the Dead by Olga Tokarczuk (F). I picked up this small book( 270 pages) and could not put it down until I saw the mystery solved. The writers style and views about life, the privileges of gender, wealth and power will give us a great deal to discuss. This book was made into a movie titled Pokot which was directed by Agnieska Holland. It premiered at the Berlin festival where it won the top award.
Marie Lerner-Sexton:
My Penguin Year: Life Among the Emperors by Lindsay McCrae (NF). British photographer Lindsay McCrae spent a full year in Antarctica documenting a year in the life of an Emperor penguin colony, as well as his own surprisingly action-packed year. The book that came out of his experience is a great read, and his photographs are stunning.
Mary Anonymous:
I've been supposed to read Thomas Merton's The Seven Storey Mountain (NF) since my college mentor recommended it more than a half a century ago. Now I know why: my mentor and Merton both studied English @ Columbia U. w/ the great teacher/critic/poet Mark Van Doren. Merton's book is engrossing enough, but not for everyone.
Rather, I recommend Van Doren's monograph Shakespeare (NF), a conversationally written book about each play as if the characters were real people and the events just happened last month.
Mary Bardone:
As I look at the books I have read this year, I realize that I found them all on your annual list which usually forms the basis for my readings. I finally got around to reading Boys in the Boat by Daniel James Brown (NF) and A Man called Ove by Frederik Backman (F).
Am now reading American Dirt by Jeanine Cummins (F). Although I know it has been panned for being politically incorrect, and she writes in too great a detail about details so I skim that, but the story is interesting and somewhat gripping.
Matt Rechler:
Long Bright River by Liz Moore (F). The Kensington District of Philadelphia in the early 2000s became an open-air opioid market, with rampant addiction and young women turning tricks to support their habit. Mickey, a single-mother cop, is concerned that her addicted sister Kasey disappeared and may have been killed or overdosed. The special aspect of the novel is how the opioid epidemic totally affects the lives of the entire community.
The Gone Dead by Chanelle Benz (F). Billie James left the Mississippi Delta in 1973 at age four with her mother when her black poet father died. She returned to the Delta thirty years later to claim her inheritance, including the shack she had lived in. By interacting with people who remained in the community since 1973, Billie began to understand their complex behavior, ultimately establishing that her father's death was racial, not an accident.
Melanie Landau:
The Spy and the Traitor by Ben Macintyre (NF). Fascinating read if you like cold war type double agent spy intrigue. Carefully detailed and stranger than fiction. True account of Oleg Gordiesky, double agent for M16, working through the KGB.
The Dreamers by Karen Thompson Walker (F). A small college town mysteriously becomes the site of an unknown pandemic (a sleeping sickness). The book was written pre covid 19. It provides an interesting fictional account of coping with a virus of unknown origin.
Nancy Cedar Wilson:
I just finished Louise Erdrich's latest – The Night Watchman (F) — based on her grandfather's journals concerning his battle to save the Tribal Rights of the Chippewa Indians in Minnesota, when they were under attack–led by a self-righteous Mormon Senator in the '50's. She develops a fascinating cast of characters, well drawn and believable. It's great read, filled with mystical Indian lore. I highly recommend this book!
The second book I liked, tho not quite as much, was Isabel Allende's A Long Petal of The Sea — another book of (F) based on actual historical events — the Spanish Revolution and the more recent, too brief, Chilean Revolution. The whole recording of human aspirations turned into war and dashed hopes of social change, as seen through the eyes and lives of a few memorable characters. It was a rewarding read too!
Nick Nyhart:
Two non-fiction books I've read over the past two months that I've enjoyed very much, though for completely different reasons.
The Splendid and the Vile: A Saga of Churchill, Family, and Defiance During the Blitz by Erik Larsen (NF). It covers the first year of Winston Churchill's WW II tenure as prime minister of England, when the threat of a German invasion of England loomed large and Luftwaffe bombing raids were a nightly reality across that nation. The book details Churchill's leadership and family life during that period (who knew he fancied pink PJ's), with compelling storytelling that easily pulled me through its 500 pages, night after night.. It's an example of charismatic leadership that put country first at a time of existential crisis.
Election Meltdown by top election scholar Rick Hasen (NF). It's spare – not too much more than 100 pages. Written before the pandemic, it details the fragility of how America administers elections, predicting the likely failure points of our system if subject to stress. If horror stories keep you up at night, read it during daytime as we tick down the days to November's vote.
Phoebe Goodman:
The Goldfinch by Donna Tartt (F). The movie was awful – the book was great!
Extremely Loud and Incredibly Close by Jonathan Safran Foer (F) – although this one is heavy (they both are) so perhaps wait till things don't feel so grim.
Randy Candea:
The Water Dancer by Ta-Nehisi Coates (F).
Where The Crawdads Sing by Delia Owens (F).
Richard Miller:
Hidden Valley Road: Inside the Mind of an American Family by Robert Kokler (NF). I posted a longer than three line review of this absorbing book on the MillersTime website. Click on the title above to read that post.
Inge's War: A German Woman and Story of Family, Secrets &
Survival under Hitler by Svenga O'Donnell (NF). Ellen has written above about this engrossing book. What sets it apart from other books about this period that many of us have read is that its author is not Jewish but is German, and her discovery of her family's story is captivating. So far, my favorite read (audible) of the year.
Robin Rice:
My contribution for this month's book is, again, Mink River by Brian Doyle (F). I'm a couple days into a re-read and am enthralled yet again, this magic place of words, a perfect balm for these reflective days.
I'm also re-reading David McCullough's John Adams (NF)…important, gripping history dolled out in McCullough's gift for telling a a fine story. (Ed. note: MucCullough received a Puliter Prize for this biography.)
Romana Campos:
Where the Crawdads Sing by Delia Owens (F). It's about a young girl growing up in isolation in the marshes off the coast of North Carolina. She learns to survive by observing how the wildlife survive, and she is seen as an outcast and odd girl, although a natural beauty, so she catches the eye of several men and that's where the plot thickens. I read this while on vacation in Costa Rica, and I could hardly put it down.
Nature's Best Hope: A New Approach to Conservation that Starts in Your Yard by Douglas Tallamy (NF). Basic premise of the book: the combined acreage of the National Parks totals about 20 Million; our combined lawns take up 40 million acres; why not convert lawns to conservation corridors and wildlife habitats? It's so easy to be pessimistic about climate change and our declining ecosystem, but here are some practical things we can do and Chapters 10 and 11 have lots of good details and suggestions. Right now, this is the best book, in my humble opinion (as a Master Naturalist and Tree Steward), of practical conservation that's doable.
Sal Giambanco:
De Gaulle by Julian T. Jackson (NF) This biography of Charles De Gaulle is
truly fantastic.
Sam Black:
What Shamu Taught Me about Life, Love and Marriage by Amy Sutherland (NF). What contemporary techniques for training other animals tell us about dealing with dealing with adult humans. Funny, short and insightful.
The Looming Tower: Al-Qaeda and the Road to 9/11 by Lawrence Wright (NF). A masterpiece, winner of the Pulitzer Prize. A history of al-Qaeda to 9/11. Among many high points, the book recounts the uses of religion to justify mass murder, mass attacks on civilians of all faiths, and genocide. A grippingly reported narrative; indispensable.
Stan Kessler:
Essays in Ethics by Rabbi Jonathan Sacks (NF). Our Rabbi, who is from England, gave it (to me). and I'm reading it as if it was a piece of chocolate cake… but dieting– slowly and savoring each bite.
The Rabbi by Rabbi Telushin (NF). He came to NO Chabad and was a great speaker. Reads quickly.
Suzanne Stier:
Lucifer Principle by Howard Bloom (NF). It's non-fiction and sort of but not quite social science. Fascinating.
When God Had a Wife: The Fall and Rise of the Sacred Feminine in the Judeo-Christian Tradition by Lynn Picknett & Clive Prince (NF).
Ted Goodwin:
God Save Texas by Lawrence Wright (NF). I thoroughly enjoyed it.
Tom Perrault:
Less by Andrew Sean Greer (F). It's a book about a 50 year old, white gay man living in my neighborhood in SF. I mean, perfect for me right? And I did enjoy it. It was only after that I recalled it won the Pulitzer Prize and that I didn't really understand. Enjoyable book; not earth shattering enough to win such a monumental prize. Huh.
Wow, No Thank You by Samantha Irb (NF). She's kind of a "literally thing" these days, and I enjoyed her latest, best-selling collection of essays. Super raw and honest and funny. Again, not earth shattering, but I was always happy to return to the book.
*** *** *** ***
Previous Favorite Reads: