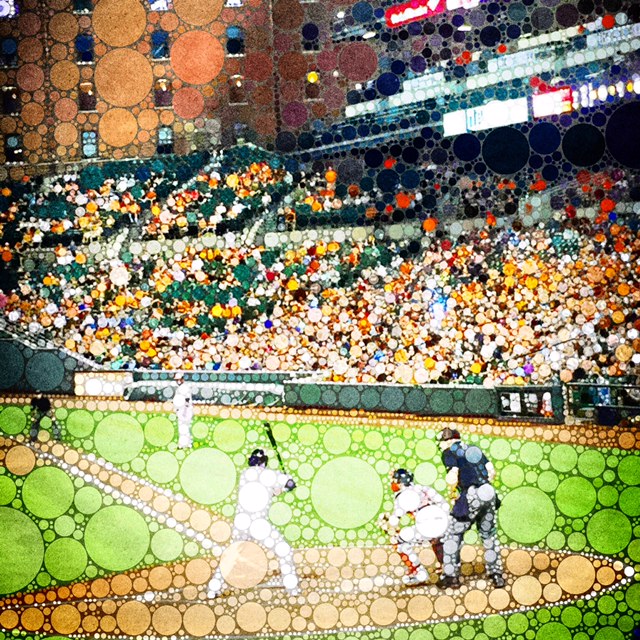 Results of Contests 1 and 3 are now in:
CONTEST #1: How will the COVID-19 virus affect the 2021 MLB season? Include some Overall Predictions as well as some Specific Ones. Creativity is encouraged. I'll choose the five best submissions and have MillersTime baseball contestants vote on the winner:
Winner as chosen by you readers was #2: Very little overall. There will be some hand-wringing about vaccinations, but the season will happen and a champion will be crowned. Attendance will increase throughout the season, and the World Series will have a completely full stadium.
BRANDT & SAMANTHA TILIS who submitted that answer are the winners. As their Prize, they get to join me at a Nats' game next year, or I'll join them for a regular season MLB game of their choice anywhere they choose, at my expense (for the cost of the tickets and refreshments only).
(Full Disclosure: Brandt 'happens' to be my son-in-law and Samantha is his daughter and therefore my five year old granddaughter. Fortunately, I do not vote in any of the Contests and the selection in Contest #1 was chosen by readers/contestants who voted for this anonymously listed submission.)
CONTEST #3: Five Fill in the Blanks & Five True/False Questions.
There were five submissions that all answered seven of the 10 questions correctly:
Daniel Fischberg, Jeff Friedman, Larry Longenecker, Ed Scholl, & Matt Wax-Krell.
By dint of being the earliest submission, ED SCHOLL is the winner and his Prize is to join me (along with another guest of his choice) for any Nats' game in the 2022 season. (If I'm not available, or if he prefers, he can choose to take two others with him to that Nats' game.
Additional Prizes for those who sent in questions that were chosen for the 2021 Contests: – Tim Malieckal, Zach Haile, Dawn Wilson, and Steve King: Choose either to join me, and you can bring a friend, for a game of your choice with the Nats in 2022 or get one of the MillersTime Contest Winners Exclusive T-Shirts. Let me know which you choose.
And if you missed the winners of Contests #2 & #4, check here.
*** *** *** ***
For anyone interested in attending Nats' games next year, here is an offer from a friend, Jim Cooke, a long time Nats' season ticket holder:
I have a full season plan for a pair of seats at Nats Park in Section 117 (3rd Base Dugout Box), Row K, seven rows from the field, 90 feet from home plate. I'm relocating to Philadelphia and would like to hold onto them for the sake of three current partners. The seats are available at cost ($80 per), so a 10-game share costs $1,600. You pick the games you want in a draft of dates in early March. For more information, please contact me at my cell phone number (240) 731-9576. Thank you, Jim Cooke.