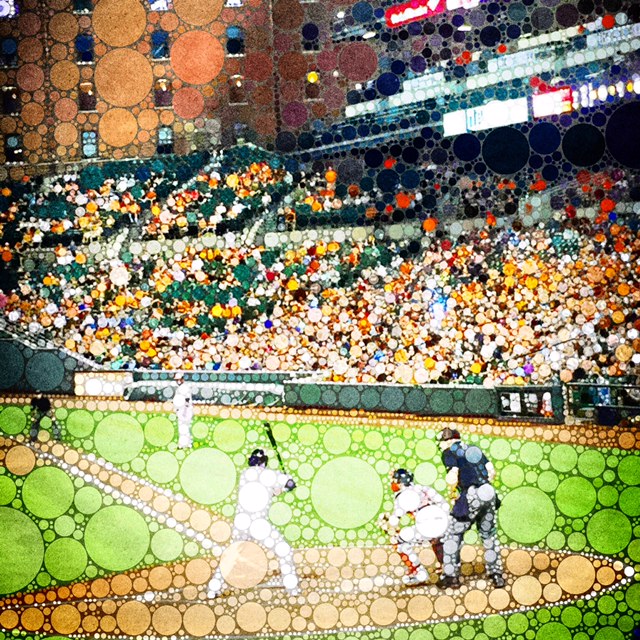 I know the baseball season ended several weeks ago, and for a variety of good and not so good reasons, I'm just getting to choosing the winners of the 2023 MillersTime Baseball Contests.
As you may or may not remember, Contest #1 involved what effects the new MLB rules and the new scheduling would have on the game and the fans in 2023. The winner would chosen by MillersTime readers from my selection of the five best submissions.
What actually happened in connection with the rules' changes and new scheduling in 2023:
Attendance was up 9.6% to 70.7 million. (17 teams exceeded 2.5 million in attendance, three exceeded three million.)
Length of game reduced by 24 minutes from 2022, 30 minutes from 2021. (Average length of game 2:39:49)
Batting averages increased 5% to 2.48. (Left-handed hitters increased their batting average from .285 to .295.)
Balls in play were up seven points to 2.97 & OBP up 8 points to .320.
Increase in runs per game from 8.6 to 9.3.
Stolen bases base success rate increased from 1.4 to 1.8 per game (75.4% to 80.2%. Acuna – 73, Ruiz – 67, Carroll – 54)
Most players and others directly associated with the game ended up liking the changes. Pitchers adjusted best, hitters least (because of increased relief pitchers?)
TV ratings of games didn't change much despite shorter games and more action. (Possibly because some popular teams had disappointing seasons?)
Advertising grew by 6%.
My selection of the five best submissions, with attention to accuracy and specifics:
Faster games, more stolen bases, more balks, strikes called without a pitch, balls called without a pitch; it will be taken for granted by August; it limits pitcher strategy vis-a-vis base runners; fewer pick offs of runners, fewer runners caught stealing.
New rules will work well; players will adjust quickly; fans will like them; it will make the game more like it was 40+ years ago when game times were shorter, pitchers didn't wait 30 seconds to throw a pitch, and there was more action (more SBs, 2Bs, 3Bs, etc.) the new rules will be considered a success but won't address the issue of too many Ks. Average game time gets down to 2:46. A player steals 50+ bases for the first time since 2017.
Long time rivalries will seem less important, as will the benefits of familiarity we feel when a team from your own division comes to town. The rest will seem somewhat scattershot – fun to see a small group of superstars more often, but too many teams with players you've never heard of will bake the game a bit less engaging. On the other hand, the new rules will shorten the game but condensing the action will be the real benefit. Expect just a few more stolen bases, and the anti-shift rule will add a few hits, further enlivening the game, but not dramatically so. It's the faster pace that will make the biggest difference. Most of the pitchers will adjust their timing as the season goes on. Craig Kimbrel will struggle more than most. One thing to expect in April and May is some well publicized battles with umps as players work the edges of the new timing rules.
I think the biggest effects of the new rules will be the pitch clock affecting pitch counts and give control to pitchers. The bigger bases will see more left-handed batters have a bump in their batting averages. I see a jump of .010.
For the fifth in this list, there were seven options in the running, but I couldn't choose between them. I considered choosing Jere Smith's, "Aw man, this is deep…I'll just say people will still complain," but I resisted. So you only have to choose from four.
Let me know your choice of which of the above you believe should be declared the Winner of Contest #1.
Send your choices to me at Samesty84@gmail.com by Nov. 20th.
Thanks.