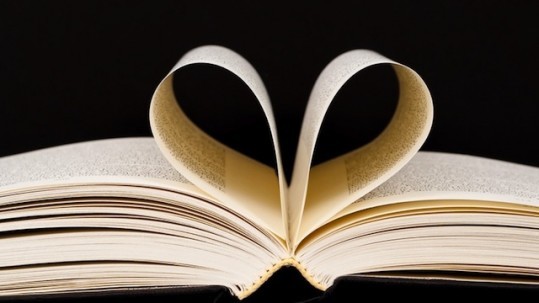 As always, this post would not be possible without the participation of friends (and friends of friends) who have taken the time to share with me and others titles and comments about what you are reading and enjoying. Think of it as a 'community' of readers even if some of you do not know each other. I thank you all for responding to my 'gentle reminders.'
This 2019 mid-year list is comprised of the favorite reads of 53 adults and 5 small children (10, 8, 6, 3, and almost 2 years of age.) Surprisingly, at least to me, this year nonfiction choices lead fiction 54% to 46%, a reversal of every previous compilation over the past 10+ years. Fifty-seven per cent of the contributors are female, 43% male, a typical breakdown.
I've organized the post in three ways:
I. The Books that have been cited by multiple readers are listed first.
II. Next, the Contributors are listed alphabetically by first name — to make it easy if you are looking for the favorites of someone you know — with the titles and authors next and then any comments they made about those books.
III. Two Spread Sheets for quick reference and in case you want to print out either list for future use:
Spread Sheet #1 – Listed by the Contributor's Name, then Title, Author, & Fiction/Nonfiction
Spread Sheet # 2 – Listed by Book Title, then Author, Contributor, & Fiction/Nonfiction
Also, at the end of this post, I've linked to the Midyear and Final lists from 2018, just in case you need more suggestions than those in this Midyear post.
Enjoy.
I. Titles that appear on more than one reader's Favorites' List.
Fiction (F):
Beartown, Fredrick Backman
Before We Were Yours, Lisa Wingate
Beneath the Scarlet Sky, Mark Sullivan
Little Fires Everywhere, Celeste Ng
The Lost Man, Jane Harper
Machines Like Me, Ian McEwan
The Heart's Invisible Furies, John Boyne
Washington Black, Esi Edugyan
The Weight of Ink, Rachel Kadish
Where the Crawdads Sing, Delia Owens
Nonfiction (NF):
An American Summer: Love and Death in Chicago, Alex Kotlowitz
Bad Blood: Secrets & Lies in a Silicon Valley Startup, John Carreyrou
Becoming, Michelle Obama
Born a Crime, Trevor Noah
Educated, Tara Westover
K: A History of Baseball in Ten Pitches, Tyler Kepner
Say Nothing: A True Story of Murder & Memory in Northern Ireland. Patrick Radden Keefe,
The Library Book, Susan Orlean
Working: Researching, Interviewing, Writing, Robert A. Caro
II. The 2019 Midyear Favorite Reads
(Alphabetically by Contributor)
Continue reading »