Tags
Ambelside, Beatrix Potter, Boot, Castlerigg Stone Circle, Cumbria, England, Eskdale, Grasmere, Keswick, Langsdale, Samuel Taylor Coleridge, The Lake District, UK, UNESCO World Heritage Site, Why We Travel, William Wordsworth, Windemere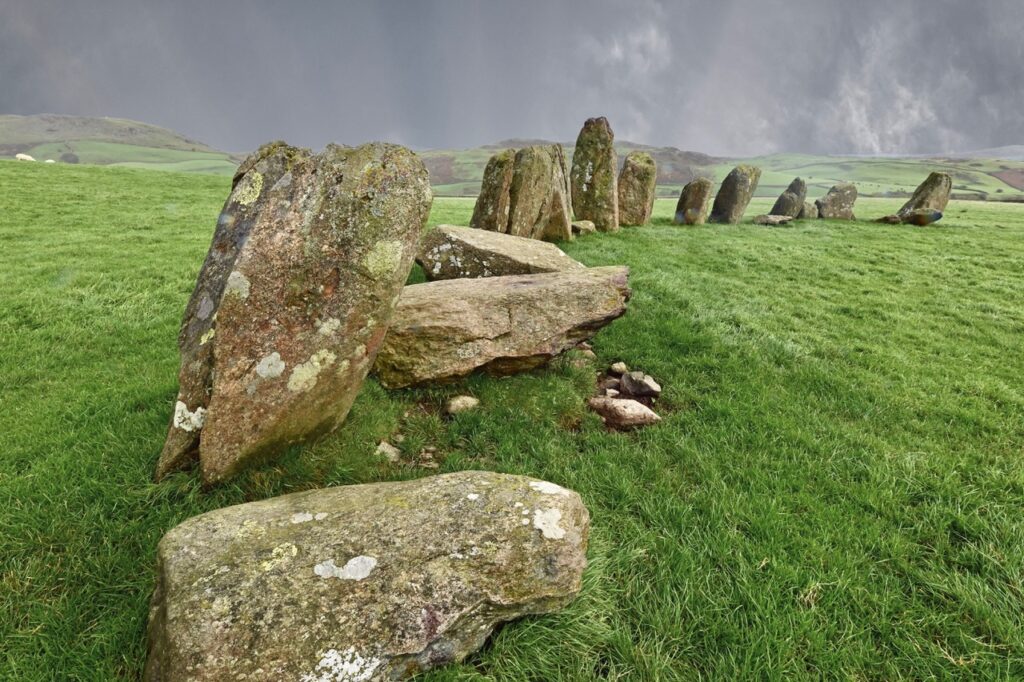 Two hundred and seventy miles north of London, in Cumbria and bordering the northwest coastline of England, is The Lake District, home to William Wordsworth, Beatrix Potter, Samuel Taylor Coleridge, and many other writers, painters, and artists.
Why did so many of them chose to live there?
Perhaps because The Lake District has some of the most spectacular scenery in a country already filled with rural beauty.
We first visited this lovely, enchanting area, now designated as a UNESCO World Heritage site, 25 or so years ago. As I wrote in my last post, we decided that a return trip was the perfect place to relax and continue to celebrate my most recent birthday.
We rented a cottage which dates back to 1570's (renovated several times over the past 450 years). Along with cousins from the Boston area, we settled in for a week. Each day – except when tending to tire issues with our rent-a-car – we relaxed, talked, walked, and photographed.
We did drive through some of the well-known stops – Grasmere, Windermere, and Ambleside, but we spent most of our time in the countryside — especially driving around and through rolling hills/mountains and valleys. The drive over Hardnett Pass (between the Eskdale and Langdale valleys) was a bit of challenge, and at times not so fun. Ellen, of course, spent time 'capturing' the countryside and the waterfalls that were everywhere if we walked far and high enough.
We grew very fond of our small town of Boot (pop. 15) where we stayed (close to Eskdale). Some nights we cooked in the cottage, and other nights we ate in the local pub/inn which served excellent food, more beers than we could possibly sample, and rich deserts (think sticky toffee pudding).
The staff at the former post office, now an all purpose country store, was full of good ideas of what to see, how to get there, and how difficult the walks might be. People everywhere were kind and friendly, particularly when we were 'stranded' with our second and third flat tires.
Our favorite spot was near Keswick, the Castlerigg Stone Circle, a ring of mostly still-standing stones, likely built around 3000 BC by the Druids. We were told you couldn't accurately count the number of stones within Castlerigg Stone Circle (aka Keswick Carles or Carles) as every attempt will result in a different answer. I 'settled' on 62, after counting and getting a different number four times. We shared the day with a light rain, small rainbows, and many sheep on a farmer's land, trudging through nearly ankle-deep puddles to the site. We had these ruins to ourselves. It was a fantastic site.
Ellen claims The Lake District is so green that hillsides make you want to use your sunglasses.
Don't bother with them. This is a place to be blinded by its beauty.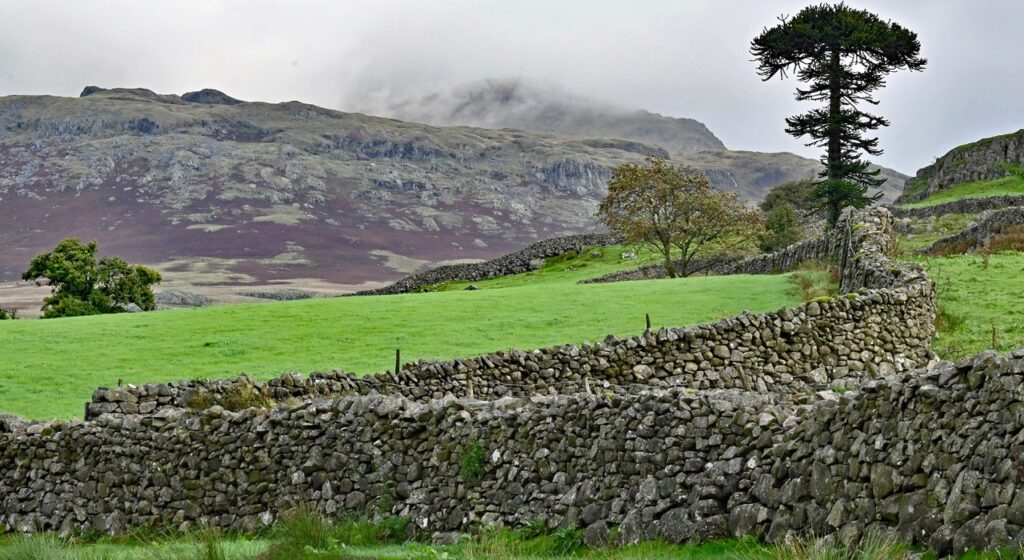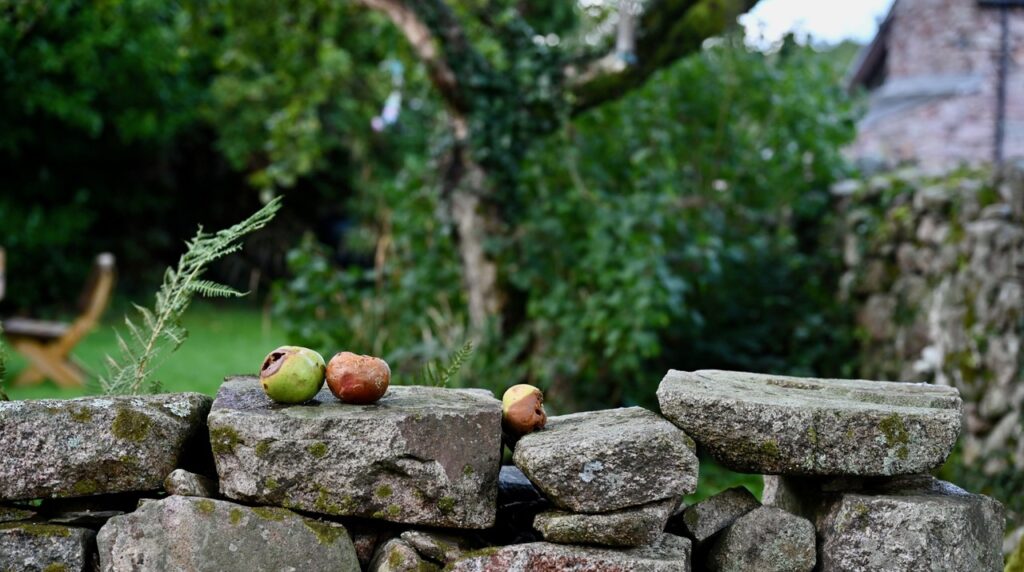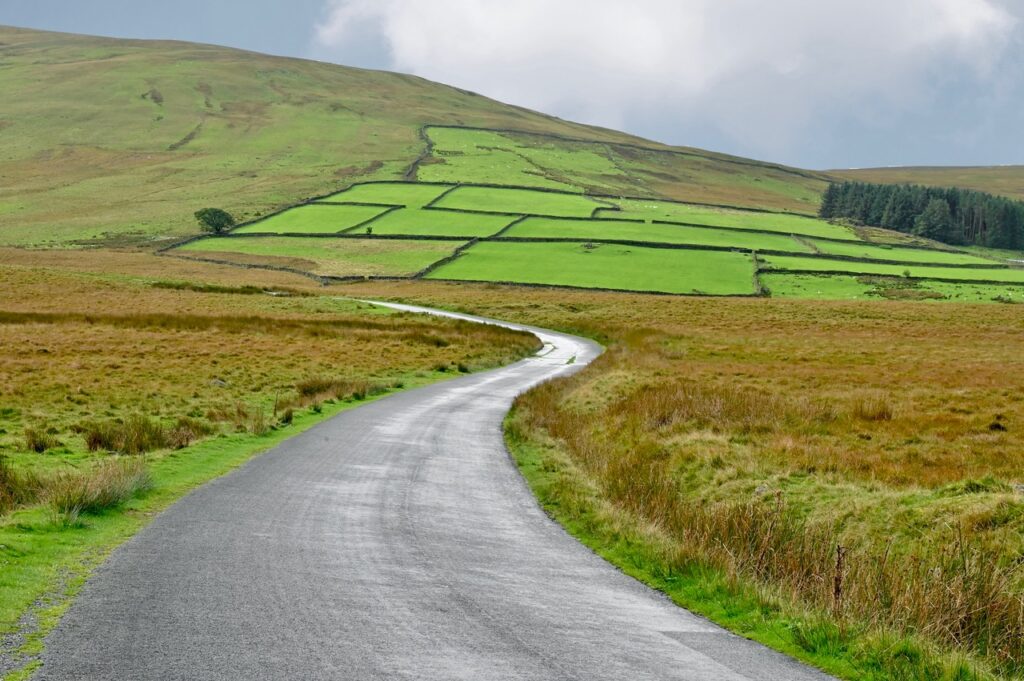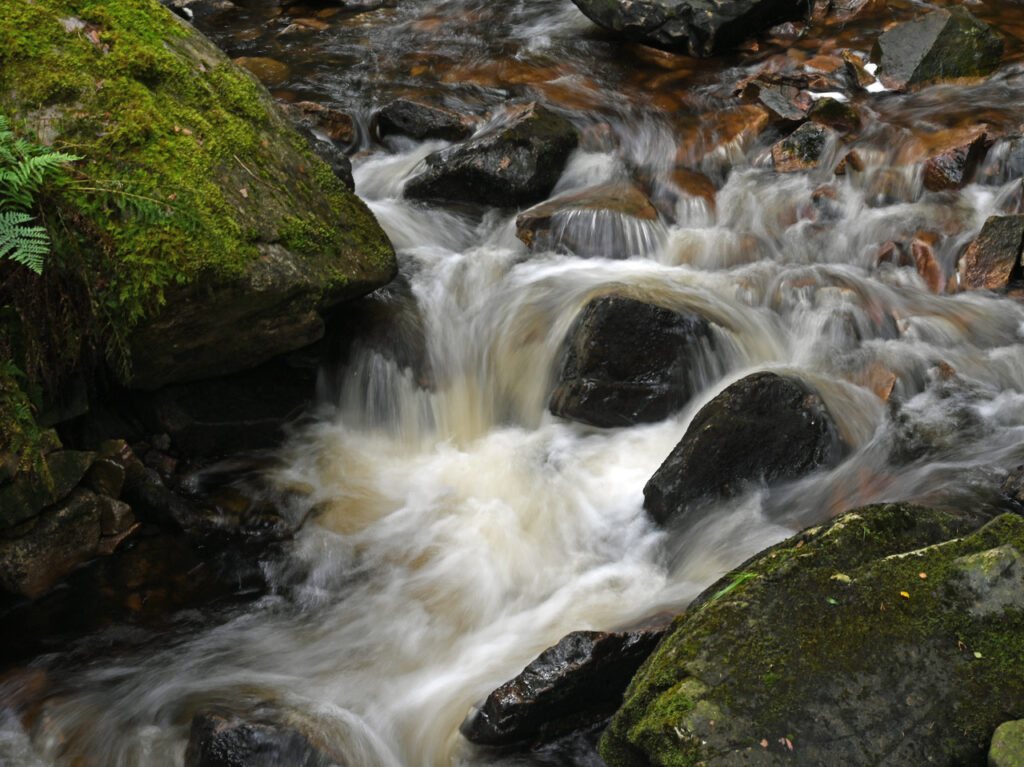 To see all 29 of Ellen's Lake District photos, use this link to her slide show. Click on the little arrow at the top right of the link to start the slide show. As always, see them in the largest format you can.