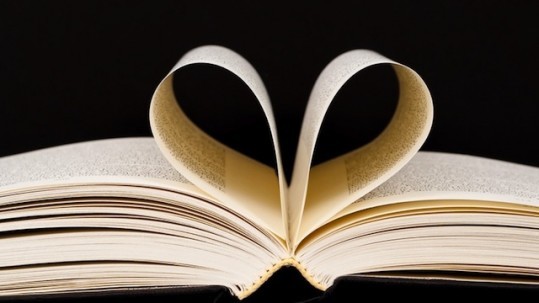 Fifty contributors responded to the MillersTime call for favorite reads from the first 'half' of 2021. Fans of this site between the ages of 30 and 80 have offered 137 titles (with approximately 100 different ones). Just over half are nonfiction (NF), the rest are fiction (F). Women represent 58% of the contributors; 42% are men.
There are not as many similar titles, I think, because I limited the number of submissions. (I know, I know, everyone including me hated that, but I do think it will make for a more compelling list.) Here are the books that were cited by more than one reader:
A Promised Land by Barack Obama (NF)
Bruno, Chief of Police, Martin Walker, (F)
Caste, Isabel Wilkerson (NF)
Empire of Pain, Patrick Radden Keefe (NF)
Homeland Elegies by Ayad Akhtar (F)
Klara and the Sun by Kazuo Ishiguro (F)
The Best American Essays of 2020, Andre Aciman, Editor (NF)
The Four Winds by Kristen Hannah (F)
The Lying Life of Adults by Elena Ferrante (F).
The Man Who Ran Washington by Peter Baker and Susan Glasser (NF)
The Vanishing Half by Brit Bennett
Transcendent Kingdom by Yaa Gyasi (F)
As always, what readers have to say about the books they have most enjoyed so far this year are what makes this list particularly valuable.
The contributors are listed below in alphabetical order, starting with their first name. Do check out what your friends have enjoyed, but also see what others have favored.
Many thanks to each of you who have taken the time to respond to this midyear call for favorite reads.
Winner Take All by Anand Giridharadas (NF). Challenges many assumptions of so called win-win strategies for social investments.
The Last Kings of Shanghai by Jonathan Kaufman (NF). Knew about Jews in Shanghai WWW II. Knew none of this story starting in Iraq way back in the day. Amazing read.
The Midnight Library by Matt Haig (F) is a wonderful, although a bit weird, book about Nora Seed who has done nothing with her life and is depressed. She arrives (and I won't tell you how) at the Midnight Library and is allowed to go back to various parts of her life and see what each would have been like if she had done that. Most of the time, she arrives in this life, doesn't know the names of the people or what she has done – so she googles herself and looks on Facebook for hints. I won't tell you how it ends, but it is an uplifting (not sappy) ending. Have fun reading this book!
The Man Who Ran Washington: The Life and Times of James A. Baker III by Peter Baker (NF) (no relation) and Susan Glasser is a fascinating look at Baker's multiple positions in DC power over two decades as presidential campaign manager, Chief of Staff, Secretary of the Treasury, Secretary of State under Presidents Gerald Ford, Ronald Reagan, and George H. W. Bush.
Turmoil and Triumph: My Years as Secretary of State by George Schultz (NF) is his recounting of his six and a half years as Secretary of State under Ronald Reagan. It shows the amount of work that went into policy making and rapport with various world leaders – in particular his work with Gorbachev. It is also an interesting comparison to subsequent time when James Baker was also the Secretary of State – a very good and interesting read.
Religion and the Rise of Capitalism by Benjamin M. Friedman (NF) explains in plain and very readable English the end of Calvinism (otherwise known as predestination) and the rise of modern day economics by Adam Smith and David Hume. A fascinating work and a must read.
I am a third of the way through Stacy Abrams new political thriller While Justice Sleeps (F) that was released in early May. It is a gripping, fast moving story focused on the Supreme Court and the world of genetics and biotech with a minor chess theme thrown in for good measure. It is a page turner that reminds me a bit of The Pelican Brief. The book is plot driven with less emphasis on insight into the characters inner life or motivation. If you are looking for pure entertainment, While Justice Sleeps qualifies. It seems almost unfair that a such a smart effective political leader should be this good of a writer. I am loving it.
Caste: The Origin of Our Discontents by Isabel Wilkerson (NF).
Sapiens: A Brief History of Human Kind by Yuval Noah Harari, (NF).
Guns, Steel, and Germs: The Fate of Human Societies by Jared Diamond (NF).
Lions of 5th Avenue by Fiona Davis (F). A mystery in early 1900's and current times regarding missing items from New York City's great library.
Book Woman of Troublesome Creek by Kim Richardson (F). Wonderful historical fiction about a blue skinned woman who delivers books to the most poor and isolated Kentuckians.
We Were Strangers Once by Betsy Carter (F). Historical fiction about German Jews in pre Hitler Germany who come to America. Also about the experience of Irish immigrants.
I've just found a series of murder mysteries by Robert Galbraith (J.K.Rowling) (F) which I am quite enjoying.
https://en.m.wikipedia.org/wiki/Cormoran_Strike
How to Forget: A Daughter's Memoir by Kate Mulgrew (NF). Award winning actress returns home to the mid west to care for her father with brain cancer and mother with Alzheimer's Disease. Wonderful and visual language and descriptions, writing, and depiction of family dynamics, disease and finding oneself in the process of coming home. While the illness aspect is difficult and probably not a read for everyone, this memoir is illuminating and helpful experientially as it reveals feelings, challenges of care and generational failures.
Sold on a Monday by Kristina McMorris (F). A sign (for sale), a photograph, a news story, the Great Depression in 1931, a mother's impossible choices and the consequences of poverty and a poor decision by journalist to use a photo. Story of love, making it right, and the journey Ellis and Lilly take toward mending a fractured family. Based on a real newspaper photograph of 1948.
The Paris Architect by Charles Belfoure (F). An emotionally charged story about choices, sacrifice and courage during the German occupation of Paris. Tense story of an architect hiding Jews from the Nazis is a definite page turner with its contradictions, horrors and ambivalence as the architect collaborates with the enemy in an attempt to prove his talent and survive. The book raises ethical questions and the descriptions and questions raised will stay with you long after the book is finished.
Just as I Am: A Memoir by Cicely Tyson (NF), published just before she died at age 96. Interesting life story including years of being wife of Miles Davis.
The Rose Code by Kate Quinn (F). Explores Bletchley Park and three women who became code breakers during WWII. The plot was suspenseful, vivid and gripping. A good read. Historical fiction.
My Own Words by Ruth Bader Ginsburg. (NF) I listened to this book which included audios of her speech during her confirmation to Supreme Court. What an iconic woman!! We do miss her!!!
David P. Stang:
My wife Sarah, who died twelve years ago, possessed a remarkable (and what seemed to be an almost miraculous) ability to communicate telepathically with all kinds of beings ranging from flies and spiders to lions and tigers. I personally observed her doing so with these four named species of beings. But her abilities to communicate telepathically extended far beyond those four species alone and included not only all forms of living animals and people, but also to spirit beings. Another long-term, dear friend, Dan Dreyfus, who died only a few months ago, demonstrated to me on numerous occasions at his McLean, Virginia home his ability to communicate telepathically with birds, regular gray squirrels, flying squirrels, chipmunks, foxes and of course dogs and cats. How both he and Sarah managed to acquire the skills completely amazed me and inculcated within me a passionate hunger to learn more about how this process functions and perhaps acquire for myself the ability to communicate telepathically with animals.
About eight years ago I began writing reviews of books and recently decided to write an essay which not only reviewed the books but also chronicled personal experiences I encountered which gave rise to an increasing ability to communicate telepathically with animals.
[Ed. Note: If you have interest in Animal and Plant Consciousness, David's reviews of books on this topic, and his own experiences with animals, click on this link: A Potpourri of Books on Plant and Animal Consciousness.]
The Warmth of Other Suns by Isabel Wilkerson (NF).
Tells the story—about the Great Migration of southern blacks to the north—and documents the true significance of that migration. Beautifully written. Very poignant personal stories and recaps of historical facts. I learned a lot!
Borders by Kapka Kassabova (NF). Having left in 1992 as a young girl, the author returns to Bulgaria in 2017. She travels to the southern region bordering Turkey and Greece. She collects stories from the people she meets in the border areas of the three countries. Written in a very rich and colorful language, Kapka makes us discover the history of these regions and the ruthlessness with which governments push people from one area to another on account of their religion, assumed political allegiance etc… or simply kill them when they try to leave the Eastern Block in search of freedom. The story of the young East German guys who were caught amd imprisoned particularly resonated with me, reminded me of those who asked me to help them flee when I was in East Germany before coming to the US.
The Color of Law by Richard Rothestein (NF). A very enlightening book on the role of federal institutions, in addition to local governments (state, county and municipal), in limiting access to decent housing for African Americans and other minorities. A lot more than the "red-lining" I had read about, implemented by realtors and banks. I was pretty inspired by the remarks on how American History is taught and textbooks barely mention key historical facts. Very clearly written, and the notes support the remarkable research done to support the book.
The Kitchen God by Amy Tan (F). The story sweeps from the 1920s in a small island off Shanghai, across a ravaged China during WWII and eventually to the United States. Worth reading through the first rather longish 60-70 pages to move into the heart of the story — a story of courage and resilience where domestic violence against women cannot leave you unscathed. The book also confers the strength of mother-daughter bonds when both take time to listen! I do enjoy Amy Tan's prose and her talent as a story-teller. Also I always enjoy learning something I did not know about China. This said, I have not sensed among my Chinese friends the same kind of lingering trauma from WWII as I have experienced amongst Europeans.
Two bonus books
Anything Can Happen by G. & H. Papashvili (NF). I could not resist getting it when Rick shared it. Having worked and traveled extensively in Georgia, I felt I was living the experience of these wonderful people, and sharing with them all the wonderful meals and flavors. The story also reminded me of my first steps in America in the early 1970s.
The Sensational Tale of Nathan the Baker by Romain David Angelettie (F). (Translated from original version in French). Nathan inherits his grandfather's bakery. Before he can start baking, he goes on a horseback journey in search of his grandfather's secret recipe, traveling across forests, deserts, rivers etc… and meets all kinds of extraordinary people. It's a fairy tale of bread-making. As I write this, I smell the warm bread coming out of Nathan's oven…. I read it in French (of course), and therefore cannot comment on the English translation!
Parting the Waters: America in the King Years 1954-1963 by Taylor Branch (NF). This is part 1 of the 3 part series about MLK written in 1988, which won Branch the Pulitzer Price.
A Promised Land by Barack Obama (NF). This is his first installment on a planned two volume memoir. Very well written and even though I think I knew a lot about Obama's first term (the subject of this volume), I learned a lot about that challenging period of 2009-2013.
Book of Eels by Patrik Svensson (NF). As much philosophy as natural science, this book takes the reader into the author's relationship with his father, back to Aristotle, and along the water currents from the Sargasso Sea to Europe.
The Secret Life of Groceries by Benjamin Lott (NF): A bit of modern day muckraking coupled with insight into the economics of food sales, marketing new niche products, the brilliance of Trader Joe's founder, the life of shrimpers in Asia, and the experiences of truckers. Not a deep book, but one that is both well researched and character-building!!
Win by Harlan Coben (F). The latest Coben thriller, great mystery, story, and characters. I loved it!
The Four Winds by Kristin Hannah (F). Great portrait of America and the American Dream during the Great Depression. Probably my favorite book of hers so far, and I've read almost all of them.
Behind Her Eyes by Sarah Pinborough (F). Good mystery with a twist. Read it and then watched the Netflix series afterwards. Very fun.
The Vanishing Half by Brit Bennett (F). Picked this one up in early January when I saw it on a lot of people's lists last year. Had a hard time getting into it, but I put it down and came back to it and ended up really loving it.
I highly recommend James Gleick's Chaos: Making a New Science (NF).
Facing the Mountain. A True Story of Japanese American Heroes in World War II by Daniel James Brown (NF). This just-released book is about the truly extraordinary heroism of young Japanese-American men who fought for their country (including the story of one war resister) in World War II as their parents and families were incarcerated in concentration camps throughout the U.S. It's a phenomenal story superbly told by Brown, who also wrote The Boys in the Boat, a popular book among MillersTime readers.
Empire of Pain: The Secret History of the Sackler Dynasty by Patrick Radden Keefe (NF). This is a 500 page book you can't put down even though it tells a story ripped from the headlines with which you are familiar. You might think you know the story, but this book provides detailed accounting of how the ultra rich wield power to protect them from accountability for their actions, and, quite literally, how they get away with murder. Some of the characters in this story feel made up: lots of villains, and a few heroes and heroines. But it's all too true. This author also wrote the much heralded Say Nothing: A True Story of Murder and Memory in Northern Ireland that many MillersTime readers also liked.
My Heart: A Novel by Semezdin Mehmedinović (F). This book is described as "autobiographical fiction," and it reads like non-fiction. It's the heart-warming story of a family that fled the Bosnian war to live in the United States and of the love and care the family has for each other. It's exquisitely written and thoroughly engaging. You're left wishing you could actually know these people.
Klara and the Sun by Kazuo Ishiguro (F). And now for something completely different. This is a book, a societal critique, that begins with the story of matching "artificial friends" with real world young people to help them through their difficult teen years. It takes off from there with astute – and often frightening – observations of the "modern" world. Delightfully narrated by the "artificial friend" – Klara – you find yourself engulfed in a "brave new world." Ishiguro wins again.
Hamnet by Maggie O'farrell (F) – clever, brilliant, intense…..After a year of intense reading have now moved to trying to get some laughs
The Bad Muslim Discount by Syed Massod (F) is serious while offering smiles.
Early Morning Riser by Katherine Heinz (F) is pure fun..especially for those of us from the Midwest or small rural communities.
Yearbook by Seth Rogen (NF). Personal essays and real life stories.
Empire of Pain by Patrick Radden Keefe (NF). Based on first chapters, I can recommend (this book) about the Sacklers and opioids),
The Culture Code: The Secrets of Highly Successful Groups by Clotaire Rapaille (NF) was interesting, though I disagree with some of his conclusions.
The Lying Life of Adults by Elena Ferrante (F).
At the suggestion of Joe Higdon, via Sam, I have gotten delightedly hooked on the Martin Walker series Bruno, Chief of Police (F). Never before a mystery reader, I will read every one of these I can lay my hands on! Not only do they draw you forward through the compelling intrigue and mystery narrative, but you learn about things like Basque separatists, and most delightfully, about French cooking and food culture. These books don't share recipes a' la Under the Tuscan Sun, but they so richly describe the Perigord region in France, that one wants immediately to visit!
I have read : Bruno, Chief of Police, The Dark Vineyard, Black Diamond, The Crowded Grave. Each as good as the last, unlike another of his I read with no pleasure, precursor to the Bruno Series, The Caves of Perigord.
Eternal by Lisa Scottoline (F). I enjoyed this one. It is about three teenagers in Rome during WWII.Very well written
After much thought:
The Code Breaker: Jennifer Doudna, Gene Editing, and the Future of the Human Race by Walter Isaacson (NF). This book is a must-read to understanding what Isaacson calls the third great revolution of modern times, "the life-science revolution." It's about the invention of CRISPR, the global nature of scientific research, and the moral issues raised by the ability to alter the genetic code of future generations.
The Committed by Viet Thanh Ngyuen (F). The writing is so good I wanted to read it out loud and at least listen to it on Audible. A sequel to The Sympathizer, it is a "crime" story wrapped in a rage against ideologies of all kinds.
Devil in a Blue Dress by Walter Mosley (F). Am I the last person to discover Mosley? Being Black in L.A. in the 1950's. Fiction can help us feel what history only describes.
Peace Talks by Tim Finch (F). This is a book on many levels: diplomacy, violence, politics and personalities, but mostly about love and loss (reminiscent of Julian Barnes's Levels of Life — oops! did I sneak in another book?)
A Promised Land by Barack Obama (NF). As presidential memoirs go, this one is worth reading. It is personal, although not self- serving. His detailed account of events and decisions make the case for why it does matter who is president and should be required reading for civic education.
Antiquities by Cynthia Ozick (F). A brilliant, subtly dark, novella about growing old.

Transcendent Kingdom by Yaa Gyasi (F). A complex novel about the struggles of a family from Ghana living in the contemporary South.

Terminal Boredom: Stories by Izumi Susuki (F). Seven odd science fiction stories by a female Japanese punk rocker who killed herself.

Metazoa: Animal Life and the Birth of the Mind by Peter Godfrey-Smith (NF). A philosopher and deep sea diver, the author examines what ocean life can teach us about life, and its meaning. The chapter on the octopus is
especially beguiling.
Having reread the Ken Follett four books on Medieval England and the building of the great Cathedrals, I opted for a Trilogy about Ireland called Gracelin O'Malley by Ann Moore (F). Takes place during the potato famine with Gracelin as the country girl getting married to the wealthy British land owner. It makes for a good read with lots of Irish History in between the lines.
I also read one of my favorite authors Dale Brown's Target Utopia: A Dreamland Thriller (F). It is a high tech aircraft probably stolen from the UFO community. Great read.
A while back I read a great review in the Post book reviews about Tana French and her book called The Searcher (F). It's about an American cop who retires to Ireland. Soon he is up to his fishing boots in mystery. A good read.
Finally, I read Jeff Shaara's book about Pearl Harbor, To Wake the Giant: A Novel About Pearl Harbor (F). A great book with lots of little known facts about the beginnings of WWII.
The Underground Railroad by Colson Whitehead (F) for sure, and Hidden Figures by Margot Lee Shetterly (NF), both book club selections of my County Library's book club.
The Humorous Mr. Lincoln by Keith W, Jennison (NF) published in 1965 and has many of Mr. Lincoln's stories I hadn't heard.
Ring Shout by P. Djieli Clark (F). I have been telling multiple people about this book. It is science fiction, an acquired taste I know. However, it's a brilliant book. The book is set after WWI and the rising of the KKK. The book especially deals with the film Birth of a Nation, and its effect on American society. The author skillfully brings to life the idea of hate, how it spreads, and how it can be defeated. I recommend this book to everyone, regardless of whether or not you are a fan of science fiction.
CraftLit Podcast: I know this bends the rules, however it's still a book recommendation of sorts. I have never been a fan of classic literature, often finding it heavy and boring. Then I discovered CraftLit. Each week the podcast will read one or two chapters from a classic book. Before reading the book begins, the host will give you information about the author, the time period, and vocabulary used in the book. It's fun, informative, and relaxing. The current books is Northanger Abbey by Jane Austen. I enjoyed the podcast enough to subscribe to it on Pateron, allowing me to access previous episodes. My daughter and I are now listening to Anne of Green Gables. It's an enjoyable way to catch up on classical literature, enjoy humor, and learn cool facts. It's also a great springboard into finding new authors, movies, and music.
Just beginning Michael Lewis's book, The Premonition (NF) …. great reviews, very readable…heard his interview on NPR…I know it will be well written, and as Louise's cousin said, she could not put it down…and a NOLA boy!!! Can't go wrong with that.
Klara and the Sun by Kazuo Ishiguro (F).
East West Street (NF), and The Ratline: Love, Lies and Justice on the Trail of a Nazi Fugitive (NF) by Philippe Sands.
Persist by Elizabeth Warren (NF). [audiobook read by the author]
The Lying Life of Adults by Elena Ferrante (F).
First Person Singular by Haruku Murakami (F) [audiobook]. I just finished it and really enjoyed it – and thank Ellen for recommending it!
His Very Best: Jimmy Carter, A Life by Jonathan Alter (NF). A terrific political biography which presents a lot of interesting information on Carter's strengths and weaknesses, and convinced me that Carter is substantially underrated.
Tangled Up in Blue: Policing the American City by Rosa Brooks (NF). A human rights lawyer joins the Washington DC Police Department's civilian reserve force and reports on her experiences. The book is exactly what you'd want it to be: a really smart outsider tells you "what it's like" to police and how that influenced her perceptions of controversial issues.
The Lost Apothecary by Sarah Penner (F).
Lords of Finance: The Bankers Who Broke the World by Liaquat Ahamed (NF).

First Principles: What America's Founders Learned from the Greeks and Romans and How That Shaped Our Country by Thomas Ricks (NF) explores the origins of ideas that shaped America's foundation.
If Then: How the Simulmatics Corporation Invented the Future by Jill Lepore (NF) explores the political dynamics that led to the development of the internet.
I've mostly re-read books we have in the past few months. Here are three I particularly enjoyed.
A Primate's Memoir, Robert Sapolsky (NF). I can do no better than pass on Oliver Sacks' review: "Robert Sapolsky is one of the best scientist-writers of our time, able to deal with the weightiest topics both authoritatively and wittily, with so light a touch they become accessible to all." This 2001 memoir covers his early years as a researcher in Kenya, living with and observing a pack of baboons. Sometimes hilarious, sometimes poignant, he perfectly describes what it was like to live in Africa. I look forward to reading a more recent book of his recommended by my daughter Lisa, Behave: The Biology of Humans at our Best and Worst."
Mountains Beyond Mountains, Tracy Kidder (NF). Always an excellent writer, Tracy Kidder here tells the story of Dr. Paul Farmer, who started Partners in Health in Haiti. Farmer's story itself is an amazing one, and the way Kidder formed a close relationship with him adds another layer of interest.
A Life On Our Planet, David Attenborough (NF). We watched a lot of David Attenborough's nature videos during the pandemic, and this book taught us even more about how we got to the perilous place the earth is in and what are the most realistic ways to fix things.
The Four Winds by Kristin Hannah (F). I probably didn't enjoy it as much as The Great Alone, but it was an engaging and compelling story of a woman and her family managing the hardships of farm life in Texas during the Great Depression and Great Plains drought. The main character is a very likeable, loving, committed and hard working woman who has one bad hand dealt after another. Some might find the book too depressing, but I enjoyed the saga and learning more about just how devastating the drought was for the south central and western parts of America.
Hidden Valley Road by Robert Kolker (NF). This based on a true story is about an American family with twelve children, six of whom battle schizophrenia and other related mental health disorders through out their lives. The book starts in the 1940s when the first child is born and chronicles through the decades each child's diagnosis and ensuing challenges the family faces. The family's story is interspersed with descriptions of the mental health research that was being done at the time. These chapters do get a bit tedious. I actually enjoyed listening to the book on audible.
The Girl They Left Behind by Roxanne Velezos (F). Bucharest 1941 during German Occupation.
All the Ugly and Wonderful Things by Bryn Greenwood (F). A very different family dynamic.
The Four Winds by Kristin Hannah (F). The strength of a family during the great depression and dust bowl.
I enjoyed all three books, and they were all very different.
The Dutch House by Ann Patchett (F).
Giovanni's Room by James Baldwin (F).
The Best American Essays of 2020, ed. Andre Aciman (NF).
The Ghost Map: The Story of London's Most Terrifying Epidemic–and How It Changed Science, Cities and the Modern World by Steven Johnson (NF). Two amateurs invented epidemiology and identified the probable source of a cholera epidemic that paralyzed the city. They then persuaded the authorities to eliminate this source by a simple step that saved thousands of lives. Real life detective story. 4.9 out of 5.0
How the South Won the Civil War: Oligarchy, Democracy and the Continuing Fight for the Soul of America by Heather Cox Richardson (NF). Lucid and persuasive discourse on the proposition that the same arguments that kept the Southern Aristocracy in power for 200 years were the founding principals used in the establishment of many of the post Civil War States and that continue to wreak havoc today. Very well researched and written by a Professor of History at Boston College and author of the thoughtful daily email newsletter–"Letters from an American" 5.0 out of 5.0
The Genome Odyssey: Medical Mysteries and the Incredible Quest to Solve Them by Euan Angus Ashley, Professor of Medicine and Genetics, Stanford University (NF). An educated layman's guide to the foundation and growth of the science of genetics, how it works, and what lies ahead in this most important new area of science since the creation of artificial ways to split untold numbers of atoms at the same instant. 4.8 out of 5.00
The Best American Essays of 2020 by Andre Aciman, editor (NF). Charming collection of 24 diverse essays published in 2020 in 22 different publications. As expected, each is very well written and leads the reader into expressing thoughts that are illuminating and mind-growing. A good way to spend ruminating 26 minutes of each day. 4.8 out of 5.0 (Two should not have been included, but you will have to read them all to identify the outliers. The others are well worth the effort.)
The End of October by Lawrence Wright (F).
Oona Out of Order by Margarita Montimore (F).
Missing and Endangered: A Brady Novel of Suspense by J. A. Jance (F).
The Man Who Ran Washington by Peter Baker and Susan Glasser (NF).
Papa Hemingway: A Personal Memoir by A.E. Hotchner, his close friend of a lifetime (NF).
Paris: A Love Story: A Memoir by Kati Marton (NF), TV journalist and wife of Peter Jennings and Richard Holbrooke.
JFK – Coming of Age in the American Century 1917-1956 by Fredrik Logevall (NF).
I reread the trilogy Discovery of Witches by Deborah Harkness (F) in March. I don't remember if I've already told you about this series, but it's a wonderful adult fantasy world of witches and daemons and vampires — intelligently written, thoughtfully plotted, and immersive. Nice and distracting for however long you want it to be. It's in the process of being turned into a mini-series on Sundance — as per usual, the books are better than the tv show, but the tv show isn't bad.
So far, the best book I've read in 2021 is a re-read: Thornton Wilder's The Ides of March (F). Treating the period leading up to Caesar's demise as both historical fiction and domestic soap opera, Wilder weaves real characters with invented ones to humanize the events. Why did I re-read it? Well, 60 years ago, when I was still in someone's Latin class, it was a library copy. So this was my own book–found in a secondhand bookstore somewhere once upon a time; and 1961 really is a galaxy far, far away.
Melanie Landau:
Unconventional Vehicles: Forty-Five of the Strangest Cars, Trains, Planes, Submersibles, Dirigibles, and Rockets EVER by Michael Hearst and illustrated by Hans Jenssen, released May 18, 2021 (NF). This is the fourth in a series of "children's books" – for children of any age – The earlier three books are Unusual Creatures, Extraordinary People, and Curious Constructions. (Major disclaimer: Michael Hearst is my nephew).
The Splendid and the Vile: A Saga of Churchill, Family, and Defiance During the Blitz by Erik Larson (NF).
American Dirt by Jeanine Cummins (F).
Nomadland: Surviving America in the Twenty-First Century by Jessica Bruder (NF). Audiobook and Movie – good listening while traveling from Tucson to New Orleans (20 hrs) with a 17ft Casita trailer.
My favorite so far this year: Azadi by Arundati Roy (NF). Continues her exceptionally poetic and unparringly critical essay work looking at the world in the time of COVID and beyond.
Also reread A Wrinkle in Time by Madeleine L'Engle (F), and it's still really wonderful.
The audio-book version of my book just came out too ;) – [Ed note: For ALL the People: Redeeming the Broken Promises of Modern Media and Reclaiming Our Civic Life by Michael Slaby, NF]
Mike White

(as told to Judy White)

:
The Sum of Us by Heather McGhee (NF). When Mike finished this, he immediately started again at the beginning, for it's not a simple book. But it's awareness-building in the same way that Isabel Wilkerson's Caste is. As a renowned economist, the author demonstrates how racism affects economics for everyone: the subtitle is What Racism Costs Everyone and How We Can Prosper Together.

Our Team: The Epic Story of Four Men and the World Series That Changed Baseball Luke Epplin, (NF). Epplin skillfully tells a great story, the years up to and culminating on the Cleveland Indians winning the World Series in 1948. I wanted to skim over it to see if I wanted to send a copy to my sister and brother-in-law, who are huge Indians fans (in Iowa!) But I got quite absorbed in it, finished it, and then Mike took it over and liked it too. Focuses on four characters: Satchel Paige, Larry Doby, Bob Feller, and Bill Veeck (the owner). I was a fan as a kid and remember all of these as well as others in the book. But even for non-Ohioans, it's a window into what baseball was like in the late 30s and forties, and how racial integration happened. This is just out this year.
The Pioneers by David McCullough (NF). It describes the early settlement of a portion of the Northwest Territories along the Ohio River by veterans of the American Revolution and others.
Homeland Elegies by Ayad Akhtar (F). A novel that reads like a series of personal essays that asks what it means to be an American. Parts are fiction but based in autobiography.
Sorrow and Bliss by Meg Mason (F). When Martha was 17, a little bomb went off in her brain, and she was never the same. A very funny, sad, witty novel with great psychologist insight about mental health.
This Close to Okay by Lisa Cross-Smith (F). A novel about a life-changing weekend and connections. Hopeful and helpful in 2021.
We Begin At The End by Chris Whitaker (F). Thriller/Coming of Age crime story with a memorable character, Duchess, a thirteen-year-old who wrecks and tries to save everything around her.
Pretty Things by Janelle Brown (F). A thriller with a grifter and heiress. Good escape novel.
Hunt, Gather, Parent: What Ancient Cultures Can Teach Us about Raising Children by Michaeleen Doucleff (NF). NPR Correspondent Michaeleen Doucleff traveled around the world and documented the different ways parents communicate with their children.
Bah. Humbug on whoever came up with the idea of limiting submissions. Oh, wait……While I am generally stingy with giving five star rating to books I read, I've given five stars to 14 books already in 2021. So how am I supposed to limit my submissions?
Empire of Pain: The Secret History of the Sackler Dynasty by Patrick Radden Keefe (NF). Ellen has already written above about this engrossing account of how the three generations of Sacklers were able to acquire billions of dollars selling opioids. Truly, tragically, a very American story about how this family gamed the system, until they couldn't any more.
A Knock at Midnight: A Story of Hope, Justice, and Freedom by Brittany K. Barnett (NF). Along the lines of Bryan Stevenson's inspiring Just Mercy. This one is written by a African American women lawyer who experienced the incarceration of her mother and which led to her own work with prison inmates sentenced to lifetime incarceration for drug offenses. Another captivating example of how much one person can accomplish when committed to righting wrongs.
The Book Collectors: The Secret Library of Daraya by Delphine Minoui (NF). This true story recounts how for four years a band of Syrian citizens, just five miles from Damascus, were able to 'construct' a secret library that gave them a purpose, a haven, and hope in a time when Bashar al-Assad kept them constantly under siege. Journalist Minoui writes, "The library is their hidden fortress against the bombs. Books are their weapons of mass instruction." Although Minoui was never able to go to the town of Daraya, she tells their story which I found riveting as well as inspiring and tragic.
At Night All Blood Is Black by David Drop (F). Audible. A superb performance by Dion Graham in the narration of this unusual and captivating novel. It is the story of a Senegalese man who had previously never left his village as he attempts to avenge the death of a friend and find forgiveness for his own actions fighting for the French army in WWI. Prose translated into poetry.
I re-read the entire House of Nicolo by Dorothy Dunnett (F) and have whittled away at natural history books and a couple of mindless mysteries. I loaned another Dunnett series to my vet – she loved it – and, in return, she just loaned me the first few volumes of Outlander by Diana Gabaldon (F), a somewhat trashy opener, but I trust her enough to continue and am finding it to be swashbuckling but interesting and well written around life in mid-18thc. Scotland.
The best books read so far this year:
What You Have Heard Is True: A Memoir of Resistance & Resistance by Carolyn Forche (NF). A first-person account by Washington's own author and poet Carolyn Forche of the beginnings of the ongoing revolution in El Salvador, written with emotion, intelligence and personal risk, following in particular the work of a behind-the-scenes hero of the struggle.
Fundamentals: Ten Keys to Reality by Frank Wilczek (NF). An accessible short summary of where science stands today in a unified view of particle physics and astrophysics.
Naturalist by E. O. Wilson (NF). A memoir by one of the world's leading scientists, an American biologist who has led in the effort to bring traditional zoology into the 21st century. Written with modesty and understatement. A classic.
Bruno, Chief of Police by Martin Walker (F). See Esther Barazzone's review above of this delightful series. Bruno, Chief of Police — the first title in a delightful series. He's police chief (and only member of the force) in a small Perigord town and is a former soldier who has never had to use his gun while on duty. He's a devoted high school coach, cook and ladies' man. He finds cooking less confusing than women. He loves his dog and you will love him.
Three outstanding and very short novels:
A Stab in the Dark by Lawrence Block (NF). A perfect story of detection. Block is a master of NYC noir who was new to me but who has written dozens of novels. As my friend David Banks said, "You got to love an alcoholic detective."
The Train by Georges Simenon (F). I dipped into Simenon's mysteries this year and was disappointed. But The Train, the story of a couple fleeing the Nazi army across France in 1940, rings true as an historical novel and as a portrait of two people swept up in large-scale events.
The Good Shepherd by C.S. Forester (F). Awake 96 straight hours with the U.S. captain of a destroyer flotilla escorting a convoy across the North Atlantic in 1941 and undergoing a continuous U-boat attack. Recently made into a Tom Hanks movie, but the book is better.
Currently reading The Body: A Guide for Occupants by fellow Iowan Bill Bryson (NF). It's a gem!
Transcendent Kingdom by Yaa Gyasi (F). The second novel by this American born daughter of Ghanaian immigrants, this book follows the life of the narrator Gifty as she navigates her life within her family and the larger societies around her which are usually hostile to a gifted Black woman scientist. It is beautifully written.
Homeland Elegies by Ayad Akhtar (F). The plural in the title is correct. Akhtar explores his protagonist's and his father's yearning to belong to their countries: Pakistan and the United States. Akhtar is a Pulitzer Prize winning playwright, and while this reads like a memoir, it is a work of fiction.
Tom Stoppard: A Life by Hermione Lee (NF), a new biography. As you would expect, it is nicely written, and also offers a lot of insights into the plays and how they came to be written — a big fat book that allows total immersion in the subject. Loved it!
Caste: The Origins of Our Discontents by Isabel Wilkerson (NF).
She's Not There: A Life in Two Genders by Jennifer Finney Boylan (NF).
Pachinko by Min Jin Lee (F). Epic story of four generations of a Korean family living in Japan. A total page-turner and so happy I read it.
The Prophets by Robert Jones Jr. (F). Story of two male slaves in romantic relationship on a plantation in Mississippi.
The Vanishing Half: A Novel by Britt Bennett (F). Based mostly in my small hometown in Louisiana, I was predisposed to like it. And I did *alot* for the first half or so then it ran out of steam for me by the end. But still enjoyable.
*** *** ***