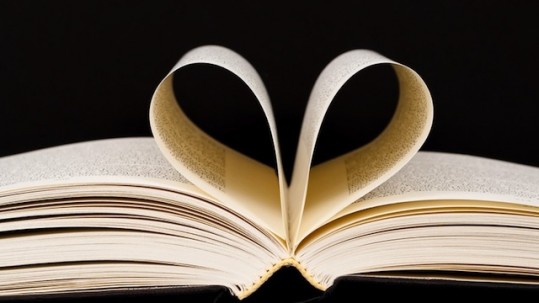 "A Best Friend Is Someone Who Gives Me a Book I've Never read"- A. Lincoln
The MillersTime year-end "best books roundup" is my most visited post of the year. It's a labor of love and is only possible because so many of you took the time to send in your favorite reads of the year. A sincere thanks to all of you
The funny thing is I didn't read as much this year as in previous years, which was something a number of you said also. My major excuse was that I got 'lost' in baseball as my heroes the Red Sox were in the 'hunt' the entire 162 game season (not counting the disastrous playoffs). But I digress. Not sure about why others read less (though not my wife); some of you grumbled that you simply didn't find as many memorable books or were having trouble remembering the titles you did read.
Nevertheless, 80 of you sent your lists and descriptions for a total of 380 books. Fiction lead the nonfiction 56% to 44%. Only a few books had much consensus (When Breathe Becomes Air, The Warmth of Other Suns, Hillbilly Elegy, Alexander Hamilton, The Nightingale, The Neapolitan Novels, The Sympathizer), and many of those were published prior to 2016.
Our youngest participant is almost 8 years old; the oldest is 95. (Maybe now that our children and grandchildren are reading we can have a special children's subcategory next year?) The rest of you are mostly between the ages of 35- 75. Fifty-eight percent of you are women, 42% were men.
While I don't expect most of you will read all the way through this list (anyone who does can claim it as a favorite book for next year), there is a tremendous amount of information here. I've organized it in several ways, hopefully to make it more user friendly.
The most frequently cited titles (three or more times) are listed first.
2. The contributors are listed alphabetically — to make it easy to find a specific individual's favorites — followed by the titles and authors of the books they most enjoyed this year and then any comments they made about those books. I have added a category of audiobooks at the suggestion of one of you.
3. There are also two spread sheet links included as easy references for you to see the titles, authors, and MillersTime contributors in summary form:
A. List #1 – organized with the titles first, followed by authors and followed by name of the reader/contributor citing the book, and
B. List #2  – organized with the reader/contributor names first, followed by titles and authors.
To get to (and perhaps print out) either or both of these lists, click on the links in A) or B) above. Alternatively, you can get to these lists at the very end of this post.
Titles that appear on the Favorites' List three times or more:
Non-Fiction (NF):
Fiction (F):
For me, as is true every year, the strength and value of this year's list have more to do with what contributors say about a book than the number of times a book may be listed. Sometimes, books listed only once or twice are the ones I most want to read in the coming year.
Once again, this list is not meant to be the best books published in 2016, but rather what the title of this posting states — The Books Most Enjoyed by MillersTime Readers in 2016.
Please forgive my endless reminders, though the results, I hope, may have been worth the nagging. (Late additions — please feel free to send them — will be posted as they arrive, without any snarky comments from the editor.)
And, of course, I take responsibility for any inaccuracies or mistakes in the posting of the titles, authors, comments, etc. as MillersTime readers rarely make grammatical or other mistakes in their submissions. Please feel free to let me know about any of my errors as I can correct them quickly and easily.
Feel free to share this post with others — family, friends, book clubs, etc.
Enjoy.
2016 List of Favorites
Evelyn Abravenel:
The Underground Railroad by Colson Whitehead (F).
His Final Battle: The Last Years of Franklin Roosevelt by Joseph Lelyveld (NF).
The Gene: An Intimate History by S. Mukherjee (NF).
A Great Reckoning, Louise Penney (F).
Polio: An American Story by David Oshinsky (NF).
Keep The Damned Women Out: The Struggle for Co-Education, by Nancy Weiss Malkiel (NF).
Gabrielle Garcia Beaumont:
Case Histories by Kate Atkinson (F). Great detective series set in various parts of England. Case Histories is the first of the series. Fun, quick reads. Perfect in front of a roaring fire or on the beach! If you have been to Cambridge, Edinburgh or Leeds, they are even more fun.
Sam Black:
Master of the Senate by Robert Caro, vol. 3 of Caro's The Years of Lyndon Johnson (NF). A study of leadership and legislative craft; an unmatched account of the strategies used by all factions in passing the 1957 civil rights act, the first Senate civil rights accomplishment in 75 years.  Suspenseful, exciting and plotful, with intimate personal and tactical detail. A McKinsey partner, writing this year, placed it among the three best American books on leadership, and having read the other two, I can say this is the best of the three.
Into the Silence by Wade Davis (NF). The 1921, 1922 and 1924 Everest expeditions by the British, massive undertakings, recounted in part as biographies (up to that time) of the principal participants. The biographies tell other stories as well — the enormous effect of WWI on these men, the impact of the War on their generation's idea of the destiny of the British Empire, and the relationship of these things to the turn-of-the-century ideal of exploration. Also, the 1999 discovery of Mallory's body and what it means for how far he and Irvine got near the summit. A wonderful book.
Violin Dreams, Arnold Steinhardt (NF). An engaging memoir, with many chapters discussing the Chaconne in Bach's Partita No. 2 for solo violin, an astounding piece of music — the effect of this single work on Steihardt's musical development, the origins of the work, and its multi-dimensionality.
The Blind Man of Seville and The Vanished Hands by Robert Wilson (F). Novels one and two in the Javier Falcon series. Wilson is an Oxford-educated expat who has lived extensively in Spain and Portugal, and Falcon is a senior homicide detective in Seville. Well-written, intelligent, elaborately plotted procedurals with a deep Spanish flavor. A sense of history. You care about the characters.
The Word Exchange by Alena Graedon (F). Terrific yarn about a web-transmitted text virus that reduces or eliminates the ability to think or to articulate in people who read or listen to material coming off the small screen – who would that be?
The Fall Line by Nathaniel Vinton (NF). The rise of Bode Miller and Lindsey Vonn to the top of the U.S. ski establishment. A good read – I learned a lot about how U.S. skiers train and advance, relate to their sponsors, deal with speed and pain, and cope and compete on the international circuit. Hair-raising in passages.
The English Is Coming! by Leslie Dunton-Downer (NF). A romp through episodes in the history of English and thoughts about English as the world language, studded with chatty, detailed and witty etymologies of 30 English words in worldwide use.
Carol Board:
The President's Wife by Sue Miller (F). She is one of my favorite authors…Her books feel like a conversation to me; they are interesting, relaxing and not "too much work".
The Girl Who Fell from the Sky by Heidi W. Durrow (F). This is about a biracial girl who has many challenges. It also addresses social issues that we are still dealing with. It was published in 2010 and won the Bellwether Prize for fiction.
Chris Boutourline:
The Invention of Nature: Alexander Von Humbolt's New World by Andrea Wulf (NF). A fascinating history of a largely forgotten scientist, the most famous of his time. Humbolt is thought by some to be the "Father of Ecology". One area of his studies that especially struck me was his conclusion, 200 years ago, that deforestation had dire planetary consequences.
Mink River by Brian Doyle (F). A magical, poetic and funny tale that's set in Oregon and captures much of the spirit of the Northwest.
Number 9 Dream by David Mitchell (F). A young man's fantastic quest to find his father in chaotic Tokyo is enthralling and borderline hallucinogenic.
Something Wicked This Way Comes by Ray Bradbury (F). You'll never see 'the circus' quite the same ever again. I kept thinking that this is a book which would turn even the most reluctant young adult into an avid reader.
Jane Bradley:
A Constellation of Vital Phenomena by Anthony Marra (F).
LaRose by Louise Erdrich (F).
The Housekeeper and the Professor by Yoko Ogawa (F).

Little Bee by Chris Cleave (F).
The Witches: Salem, 1692 by Stacy Schiff (NF).
Louisa: The Extraordinary Life of Mrs. Adams by Louisa Thomas (NF).
Best Audiobooks:
Between the World and Me (NF) by Ta-Nehisi Coates (NF). Read by the author.
The Sympathizer by Viet Thanh Nguyen (F).
Barkskins by Annie Proulx (F).
Lane Brisson:
The Tsar of Love and Techno by Anthony Marra (F).
Call Me Debbie: True Confessions of a Down-to-Earth Diva by Deborah Voigt (NF). (Lance also read this one – as opera fans we found it informative about the opera world and very entertaining).
The Summer Before the War by Helen Simonson (F).
Hillbilly Elegy: A Memoir of a Family and Culture in Crisis by J. D. Vance (NF).
Eligible by Curtis Sittenfeld (F).
And two Hugo Award Winners for best novel –  if you are upset about the election results, these books offer exciting stories of fictional worlds that are REALLY in big trouble…sort of the balm that "it could be worse" offers.
Ancillary Justice by Ann Leckie (F).
The Fifth Season by N. K. Jemisin (F).
Kathy Camicia:
Alexander Hamilton by Ron Chernow (NF). If you can't see it, read it
Case Histories by Kate Atkinson's Jackson Brodie series, and all other Kate Atkinson's books (F). Good stories and better writing
Nutshell by Ian McEwan (F). A little nut.
Leaving the Atocha Station and 10:04 by Ben Lerner (F). Beautiful writer but not for those who need a plot.
Vinegar Girl by Anne Tyler (F). Great take on The Taming of the Shrew.
Randy Candea:
America's Constitution by Akhil Amar (NF).  The best study done so far.
A Great Reckoning, by Louise Penny (F).
Dry Bones by Craig Johnson (F).
These are my two favorite mystery writers. I believe that those who would like to read their works do so in the order they were written.
Caroline Cowan:
The Brief Wondrous Life of Oscar Wao by Junot Diaz (F).
Cinderella Ate My Daughter by Peggy Orenstein (NF).
Missoula by Jon Krakauer (NF).
The Year of Yes by Shonda Rhimes (NF).
Titan: The Life of John D. Rockefeller, Sr. by Ron Chernow (NF).
Bird by Bird by Ann Lamont (NF).
Ellen Davis:
The Little Red Chairs by Edna O'Brien (F). O'Brien is a remarkable and prolific writer that I had not read before.
The Sympathizer by Viet Thanh Nguyen (F). A debut novel and winner of the 2015 Pulitzer Prize for fiction.
The Neapolitan Novels: My Brilliant Friend by Elena Ferrante (F).
Second Person Singular by Sayed Kashua (F). 2010 novel by Arab Israeli author, explores the identities of two Arabs living in Israel.  Translated from Hebrew.
Todd Endo:
Andrew Jackson by Sean Wilentz (NF). A short biography to compare with Trump.
Nixonland by Rick Pearlstein (NF). Another comparison with Trump's America.
The Warmth of Other Suns by Isabel Wilkerson (NF). A grand narrative history of the great migration of blacks to the north and west from WWI to 1970s.
The New Case Against Immigration by Mark Krikorian (NF). I often learn more by reading people I respect who have different positions from my own.
Strangers from a Different Shore: A History of Asian Americans by Ronald Takaki (NF). A gift to my high school age grandchildren.
Nick & Susan Fels: 
Tales of Two Cities: Paris, London, and the Birth of the Modern City by Jonathan Conlin (NF). As its title suggests, the book compares the development of the two cities over several centuries in a number of specific respects, as well as the interplay between them.
Shanghai Grand by Taras Grescoe (NF). Describes Shanghai as a cosmopolitan and somewhat degenerate international city in the 1920's and 30's, focusing on a number of prominent expats and the Chinese with whom they interacted.
The Big Red Book of Modern Chinese Literature, edited by Yunte Huang (NF). For those particularly interested in China (this) gives a sampling of Chinese writings from the various, and markedly different, political periods of the 20th century, from the fall of the last dynasty in 1912 to the Cultural Revolution and beyond.
Barbara Friedman:
Citizens of London by Lynn Olsen (NF). A book about Americans in London during WW II – a very different view of the city during the war (The Americans lived a pretty decent life there) and a different look at the city during the war. Extremely well written
Murrow's Boys also by Lyn Olsen (NF). About the team that Edward R. Murrow put together during WWII to report on the war from Europe.  This changed the way news was reported – and for the better for a while – and then what happened to them after the war.  If you are interested in broadcasting, you see how profits took over from the news and how this changed the lives of these outstanding reporters.  Again a very well written book.
Vinegar Girl by Anne Tyler (F). This is a part of the Hogarth Shakespeare series. Hogarth Press was started by Virginia and Leonard Wolfe and now is owned by Random House. In 2015, they started the Shakespeare series where they got novelists to write a modern novel based on a Shakespeare play. Vinegar Girl is a modern version of The Taming of the Shrew. First, Tyler writes very well. Second, this is an interesting modern take on an old play and well worth the read. It may not be the best book I have read, but it is worth the time. I recommend it.
The Floating Admiral by the Detective Club of 1931 (F).  The detective Club is a supper club of detective writers in London including Agatha Christie, GK Chesterton, Dorothy Sayers. At the time 14 members decided to write a detective novel together. One author wrote chapter 1 and then passed it along to another author . . . and on down the line.  It is a light but fun read.
Candy Bombers :The Untold Story of the Berlin Airlift and America's Finest Hour by Andrei Cherny (NF). (It) is the story of the aftermath of WW II in Germany, and more specifically in Berlin, when most in the free world thought that WW II was neigh. The story of the Berlin airlift is truly amazing, including the reaction of the Berliners, who had been our enemies, and the story of the occupying Americans (and French and British) who initially hated the Berliners but who grew to respect their wish for freedom and democracy and who eventually worked so hard to make it all happen. A fascinating book!
Meg Gage:
Gilead by Marilynne Robinson (F).
Motherless Brooklyn by Jonathan Lethan (F).
Between The World and Me by Ta-Nehesi Coates (NF).
The Signature of All Things by Elizabeth Gilbert (F).
All The Light We Cannot See by Anthony Doerr (F).
A Constellation of Vital Phenomena by Anthony Marra (F).
Sal Giambanco:
The Responsible Self by Richard Niebuhr (NF). A tome of Christian ethics that calls for thoughtful action in response to individual and corporate actions in solidarity with community.
The Neapolitan Novels by Elena Ferrante (F).
High-Rise by J.G. Ballard (F).
Hillbilly Elegy by JD Vance (NF).
The Underground Railroad by Colson Whitehead (F).
Elizabeth Lewis Goodman:
The Sympathizer by Viet Thanh Nguyen (F).
The Door by Magda Szabo (written as F, but that's a subject of debate).  This semi-autobiographical novel by a now-deceased Hungarian author is part myth, part complex character study. At the same time, it reprises much of the history of Hungary for the last 70 years. It's a wild and compelling read and best discussed with others when you have finished it.
The Civil Wars of Julia Ward Howe by Elaine Showalter (NF). Who knew that the woman who wrote "Battle Hymn of the Republic" was a brilliant polymath whose struggles and eventual successes are crucial for young women today, who wonder about the validity of the feminist movement, to understand. It's good for guys, too!!!
Emily Nichols Grossi:
Leaving Before the Rains Come by Alexandra Fuller (NF).
H Is for Hawk by Helen MacDonald (NF).
The Unspeakable by Meghan Daum (NF). A book of essays
On the Move by Oliver Sacks (NF).
My Side of the Mountain by Jean Craighead George (F). How I missed that one during my childhood is a mystery, but I'm glad it's been remedied.
32 Yolks by Eric Ripert (NF). Though it isn't great literature, it is a thoroughly enjoyable book, and I liked Ripert very much!!!
Audiobook:
EB White's reading of Charlotte's Web (F) is marvelous! You can check it out of the Bethesda library and, I'm sure, many others!
Carol Haile:
The Dovekeepers by Alice Hoffman (F). I think I liked this so well because we had just been to Israel.
When Breath Becomes Air by Paul Kalanithi (NF).
Lilac Girls by Martha Hall Kelly (F).
Salt To The Sea by Rita Sepetys (F).
And of course, The Nightingale by Kristin Hannah (F).
Charles Haile:
The Dovekeepers by Alice Hoffman (F).
The Baseball Whisperer by Michael Tackett (F).
The Lost Boy by Camilla Lackberg (F).
The Girl In The Spiderweb by David Langercrantz (F).
Blood Defense by Marcia Clark (F).
Fruzsina Harsanyi:
The Warmth of Other Suns by Isabel Wilkerson (NF). This is at the top of my list. A topic that didn't interest me at first, lead me to a book I couldn't put down. It expanded my knowledge and deepened my understanding of Black history and the racial divide that exists in the North and South.
Alexander Hamilton by Ron Chernow (NF) and Hamilton by Lin Miranda (NF). Two books, we'll call this the Hamilton category :-). I could also add The Quartet: Orchestrating the Second American Revolution by Joseph Ellis (NF) in this category.
Nutshell by Ian McEwan (F). A short book with a quirky narrator, but good plot and interesting commentary on the world outside the womb.
When Breath Becomes Air by Paul Kalanithi (NF). A neurosurgeon writes about dying and in the process delivers a powerful message about living.
The Path Between the Seas by David McCullough (NF). A book about the building of the Panama Canal. An amazing history as only this Pulitzer prize winning historian can tell it. Must be read especially if you're going there.
Kate Atkinson (Four books in the literary mystery category): 1.Case Histories (F), 2.When Will There Be Good News? (F), 3.One Good Turn (F), and 4.Started Early, Took My Dog (F). These Jackson Brodie mysteries are wonderful, literate reading, as British writers know how to do. It's not about how gruesome the author can make the story (e.g. Jo Nesbo) but about characters, places and plots that intrigue and delight.
Rebekah Jacobs:
Behold The Dreamers by Imbolo Mbue (F).
The Nix by Nathan Hill (F).
A Little Life by Hanya Yanagihara (F).
Commonwealth by Ann Patchett (F).
The Wangs vs.The World by Jade Chang (F).
When Breath Becomes Air by Paul Kalanithi (NF).

The Awakened Family by Shefali Tsabary (NF).
David Katten:
Audible Books: (Almost all my reading this year was via audiobook. It's just easier that way.)
A Little Life by Hanya Yanagihara (F). The best book I read this year… just brutal. I saw it referred to as "The first great gay novel," but really notable for just putting the protagonist through the wringer. Not for people who want happy endings.
The Sellout by Paul Beatty (F). I read this for being the first American author to win the Man Booker prize and came away unimpressed. It wasn't bad, but it didn't hook me.
The Vegetarian by Kan Hang (F). Another award winner, similarly not impressed.
The Kingdom Of Speech by Tom Wolfe (F). I hadn't read Wolfe before, but picked it up because it was supposed to be about linguistics. It was, in the second half. The first half is some great storytelling about Darwin. The linguistics part focuses on Chomsky and Dan Everett, whose son did grad school with me and who was astonishingly bright. I will take Everett's word over Chomsky's any day.
Every Heart A Doorway by Seanan McGuire (F). A YA novel, kind of like a darker wrinkle in time. Recommended by a fellow avid reader. Was actually pretty happy with it.
Hillbilly Elegy by JD Vance (NF). I'm only about a third of the way through it. Everyone compares it to Between The World and Me, and frankly there's no comparison. Vance's analysis is not nearly as complete, nor as substantive as Coates'. It's supposed to be a story about why we should help, or care about, rural white America. Vance is unflinching in his retelling of his family history, which is commendable, but it's just not grabbing me like BTWAM. The insights I was hoping to find have thus far eluded me.
Ellen Kessler:
All the Light We Cannot See by Anthony Doerr (F). Everyone liked this book! I didn't, at first; I felt it was too choppy, cycling between the blind girl and the talented orphan boy in long sequences seemingly unconnected. But as the book progressed toward the conclusion, I felt it speeding up–in shorted sequences, in tempo, even in language. It was very skillfully done and near the end, I felt rather breathless as it was carrying me quite quickly. It deserves the accolades it received.
The Black Widow by Daniel Silva (F). I love his books and love this one.  In Silva's book, the plot and the resolution of the problem are the focus, but after so many Silva books that incrementally add to the main characters, I feel as if I know some of them. The romance, the family life, and the experiences of Natalie make this book as entertaining as the others. When you read Silva, you must surrender yourself to the world he creates, which we hope mirrors the actual ability and accomplishments of the Mosad. Fun!
Lucky Bastard by Charles McCarry (F). I am a mystery/spy/assassin junkie, so some of the books I enjoy reading are escapist and not great literature. I read McCarry years ago, a book called The Tears of Autumn, about the origins and the unfolding of the Viet Nam war. As that was a historical novel, I had to be careful not to rely on the veracity of the representations–and I'm not sure I could do that. Lucky Bastard was not as arresting as Tears, but it was an enjoyable read. I gave it 4 stars on my Amazon review.
The President's Henchman by Joseph Flynn (F). This is the first in a series about a detective married to a female president and living in the White House. I love the premise!  The books are light and predictable but fun. Not great literature but it is fun to read about a female president and her detective husband. (I was hoping we'd have a First Man this year.)
Game Changer by Douglas E Richards (F). This is a spy-science fiction book, one of many by the same author. I am not a sci-fi person but the concepts the book advanced were thought provoking.
Go Set a Watchman, a sequel to To Kill a Mockingbird by Harper Lee (F) which was written before Mockingbird  and released after the author's death. I reviewed this book for the synagogue and tried to tie it to what was happening in the Civil Rights Movement. I enjoyed the book because I pulled it apart for the review but unless one puts a lot of effort into it, it seems to be unsatisfying.
Jim Kilby:
The Magic Strings of Frankie Presto by Mitch Albon (F).
Thomas Jefferson and the Tripoli Pirates by Brian Kilmeade & Don Yeager (NF).
This Town by Mark Leibovich (NF).
Good Omens by Terry Pratchett & Neil Gaiman (F).
Lies My Teacher Told Me by James W. Loewen (NF).
There's No Toilet Paper by Doug Lansky (NF). Travel stories
Steve King:
Cutting for Stone by Abraham Verges (F).
Go Tell It On The Mountain by James Baldwin (F).
The Autobiography of Malcolm X by Malcolm X (NF).
Being Mortal by Atul Gawande (NF).
Wolf Hall by Hilary Mantel (F).
Bring Up the Bodies by Hilary Mantel (F).
Laurie Kleinberg:
Two books about my favorite historical period – Europe in WW II:
When Paris Went Dark by Ronald C. Rossbottom (NF). Paris during the Nazi occupation
Everyone Brave Is Forgiven by Christ Cleave (F). This is the best WWII fiction I have ever read because the historical facts and backdrop are never woven into the romance in a contrived way. Reads more like the non-fiction I am partial to.
Three memoirs (my other passion):
The Bridge Ladies by Betsy Lerner (NF).
I Am the Teacher, You Are the Student by Patrick Allitt (NF). US History professor at Emory.
When Breath Becomes Air by Paul Kalanithi (NF).
And one fiction:
Our Souls at Night by Kent Haruf (F). (Thank you MillersTime readers of 2015!)
Kathleen Kroos:
China Dolls by Lisa See (F).
LaRose by Louise Erdrich (F).
The Girl Who Writes in Silk by Kelli Estes (F). First time author.
Big Little Lies by Liane Moriarty (F).
The Nightingale by Kristin Hannah (F).
Allan Latts:
The Devil in the White City by Eric Larson (NF). Scarey true story about a serial killer during the Chicago World's Fair in 1893.
Alexander Hamilton by Ron Chernow (NF). Need I say more…especially if you are seeing or have seen the show.
Elon Musk by Ashlee Vance (NF). Biography of Elon Musk. Interesting story about a man who is on the forefront of three major new frontiers in business and technology — electric cars, solar and space.
Audiobooks:
The Kingkiller Chronicles (The Name of the Wind, The Wine Man's Fear, The Slow Regard to Silent Things) by Patrick Ruthus (F). Gripping fantasy trilogy. Kvothe ("pronounced nearly the same as 'Quothe' "), the hero and villain of a thousand tales who's presumed dead, lives as the simple proprietor of the Waystone Inn under an assumed name. Prompted by a biographer called Chronicler who realizes his true identity, Kvothe starts to tell his life story. From his upbringing as an actor in his family's traveling troupe of magicians, jugglers and jesters, the Edema Ruh, to feral child on the streets of the vast port city of Tarbean, then his education at "the University," Kvothe is driven by twin imperatives—his desire to learn the higher magic of naming and his need to discover as much as possible about the Chandrian, the demons of legend who murdered his family.
Exodus by Leon Uris (F). Old but a good one. Interesting to put current politics into perspective.
The Clockwork Universe by Edward Dolnick( NF). Very interesting nonfiction book about Isaac Newton and the birth of modern science.
Kate Latts:
Small Great Things by Jodi Picoult (F). Very interesting topic that she delves into in this book about a skinhead family having a baby who demand that the AA nurse does not treat the child. Like all Jodi Picoult, there is a build up to a trial and always a twist. It was quite good.
The Velvet Hours by Alyson Richman (F). Takes place in Paris during WWII, focused on a young woman and her newly acquainted grandmother. Not a Holocaust WWII book but great. LOVED this book.
The Rent Collector by Camron Wright (F). Takes place at a residential land fill in Cambodia. Great story about a family struggling to provide for their family and a dying woman.
Rebecca Lemaitre:
Our Souls at Night by Kent Haruf (F). I found it to be a quiet but powerful read.
Leslie Lierman:
I Am Malala: The Story of the Girl Who Stood Up for Education and Was Shot by the Taliban by Malala Yousafzai (NF).
We Are All Completely Beside Ourselves by Karen Joy Fowler (F).
Audiobook:
Their Eyes Were Watching God by Zora Neale Hurston (F). My recommendation is specifically for the audio version read by Ruby Dee!
Mary Lincer:
The best book I read this year was a play: Stephen Adly Giurgis' Pulitzer Prize winning Between Riverside and Crazy (F). He knows how New Yorkers talk and how Americans think. His generalizations about life (themes) are clear, true, balanced.
I appreciated but did not adore All the Light We Cannot See by Anthony Doerr (F), listed in a previous year. The characters and setting surpassed the plot, which kept getting more and more predictable as it advanced. But the humanity of the people kept me caring.
My annual Dickens read this year was Dombey and Son, Charles Dickens (1847) (F). Of course, Dickens' plots are usually insanely predictable. But this book has a slightly feminist angle which was way ahead of its time.
Larry Longenecker:
A Life Well Played by Arnold Palmer (NF).
Larry Makinson:
Dark Money by Jane Mayer (NF). Definitive history of the billionaire ideologues – led by the Koch brothers – who've taken over American politics. More timely now than ever.
Ratf**ked: The True Story Behind the Secret Plan to Steal America's Democracy by David Dailey (NF). Exposes, in great detail, how Republicans redrew district boundaries after the 2010 census, locking in GOP legislative majorities for the next 10 years.
A Rage for Order by Robert F Worth (NF). Well-told story of how the Arab Spring morphed into the ISIS nightmare, written by the NYTimes correspondent on the ground.
And for something completely different
When Breath Becomes Air by Paul Kalanithi (NF). Thoughtful observations on life, death, doctoring and dying by a world class neurologist faced with his own impending death from cancer.
Americanah by Chimamanda Ngozi Adichie (F). Cross-cultural love story, following a Nigerian woman who comes to the US, makes it, then returns to Nigeria. Absorbing and very wise.
A Man Called Ove by Fredrik Backman (F). A wonderful story of the life of an old curmudgeon. Much wisdom here and a joy to read.
Tim Malieckal:
Fool Me Once, Missing You, The Woods, and Just One Look, all by Harlen Coben (F).

The Winter Queen and The Turkish Gambit, both by Boris Akunin (F).
All the above lite fare, page turners, not great lit.
McGlue by Ottessa Moshfegh (F). Very good lit. Great sentences, not great as far as plot is concerned.
Inferno by Max Hastings (NF) about WWII. Direct, lucid explanation of the unfolding of the war, often through letters home from Axis and Allies' letters alike.
Cynthia Margolies:
Living Beautifully with Uncertainty and Change by Pema Chodron (NF). I loved (this).
Creativity:The Psychology of Discovery and Invention by Mihaly Csikszentimihalyi (NF), author of Flow.
Suggestible You by Erik Vance (NF). It's a fascinating, well-written account of the science behind the placebo effect, relevant to mind-body medicine. Enjoyable read.
Richard Margolies:
Abraham Lincoln: A Life by Michael Burlingame, Johns Hopkins, Baltimore, 2008 (NF). This two volume biography is for the serious history reader. No person in history has had more books written about them than this poor Kentucky backwoods boy, born in his parents' cabin on a bed of corn husks. 16,000 books. Burlingame's volume one, which is the one I'm recommending as I haven't gotten to volume two yet, brings us up to his entry into the presidency. The two volumes are close to 2,000 pages. It is the most thorough biography yet written by an emeritus historian who has spent his life studying his subject.  He found primary material that no other historian had discovered, and that is after 16,000 previous books on the subject.  Our Lincoln book study group had Professor Burlingame join us for two hours and I asked him how did he find such undiscovered gems of material.  He said, "My idea of a great day is entering the library at 9 AM and not coming out until 5 PM."  The proof is in his absolutely masterful magnum opus.
Typhoid Mary: An Urban Historical by Anthony Bourdain, Bloomsbury, New York, 2001 (NF). I take my cue here from the reading mode of Sam Black who has the most catholic interest in books, ranging across a universe of topics. I usually stop looking through the American History section of Second Story Books near Dupont Circle when I get to the end of the Civil War section. But I happened to keep looking into the late 18th century, early 19th century and came upon this curious little volume. What caught my eye was the author who many of us know from his funky but usually disarmingly direct interviews with folks around the world where he goes to see what people are cooking and eating.  As I was soon to learn, he was a New York chef who had turned his interests into a TV series. But this little volume of less than 150 pages reveals Anthony as having a sharp eye for history, and an interest in research. He also has a searching almost anthropological curiosity about people and the unexpected paths of their lives. The subject of this book is Mary Mallon who became in legend 'Typhoid Mary' and who was, the reader learns, a road marker in the history of epidemiology.  And can Anthony write!  He is as side-slapping, table-pounding in print as he is watching on TV. And this is not high literature, but direct, in your face language that has you saying, 'Oh!  I never realized that.  Really?'. But this is not simply a book about poor Mary.  This is a tale about a cook. Anthony is a cook. But he shows you cooks as you probably didn't know cooks. You see the world from the kitchen.  Not our neat, modern home kitchens. But the workplaces of 19th century kitchens, and especially of the upper classes. Getting hot in there? You never imagined what he will show you. But this not just about cooks. Its about disease and epidemiology from the standpoint of how far we have come. Its about immigration! A hot topic these days, but it turns out its always been a searingly hot focus in our 'great again' country.  But the book is not just about cooks, cooking, disease, epidemiology, immigration (especially the Irish)…its about women's fight to be acknowledged for their full humanity. Yes, brothers and sisters, this book is a striking powerful book about what we have been led to call 'women's liberation'. All this in one small volume. And its written with verve, so much punch, such intoxicated pointedness, that you will keep coming back to it, until you are finished.
Chris McCleary:
The Amazing Adventures of Kavalier & Clay by Michael Chabon (F). It was published in 2000 and won the Pulitzer Prize for Fiction in 2001 (and was also a NYT bestseller). I had intended to read it for some time, and finally got around to it over the summer. I gave it 5 of 5 stars and recommend it.
I also reiterate my recommendation from the first half of the year:
Captain Riley by Fernando Gamboa (F) – translated from Spanish.
Sean McLaughlin:
An Irish Country Doctor by Patrick Taylor (F). This is an enjoyable and easy read. It is of an Ireland that is in past history, where the doctor and the parish priest were the folks who were educated and 'ruled' the community with love and/or fear….I loved reading this because I could relate to the 'locals' and the life of these people…it is past, but I have seen it. O'Reilly, the old wise doctor, brings on a young Doctor Barry to help him as he gets old….This is a story of their relationship and the people they "serve".
Months ago, I was listening to Diane Rehm Show on WAMU (am so depressed that she is retiring!), and she mentioned some of the shows they would be 'repeating' during her last week on the air….She happened to mention a show she did in the mid 80's with Albert Race Sample… I remembered that story and ordered the book immediately.
The name of the book is RACEHOSS: Big Emma's Boy by Albert Race Sample (NF). I should have read this years ago. It is a powerful, sad, hurtful, blunt, story of a black kids life in the poor south. It is Albert's true story, living with his mom, Big Emma, his terrible life story — too much to get into here! But I had tears in my eyes many times and anger in my heart at other times. I don't know how this guy survived, but he did, and this is his story….Yes, it has a happy ending – it is a story of redemption!  Inspiring!
Hero of the Empire by Candice Millard (NF). This is the story of the young Winston Churchill, and how he lived his young life and how this propelled him into thepublic eye which, eventually, lead him into political life. He was a very ambitious young man, who, before the age of 25 would be in 4 wars for the United Kingdom. The Boer War, with his capture and prison break, was the beginning of this fame and celebrity. I didn't know much about this topic nor much about Winston Churchill other than what I had seen in the movies. Millard is a very good writer and puts real feeling and flesh to young Churchill.  I liked the book and learned much too. Churchill was an amazing man who helped change history. This book makes him real – warts and all!
Whistlestop: My Favorite Stories from Presidential Campaign History by John Dickerson (NF). I heard him on the radio and remembered his mom.  He seemed interesting and excited about his book and his research for this book. He stated (months ago) that the Trump campaign has shocked many, but when you see/read some of the stories about other candidates and campaigns, Trump is different, but not alone in the history of campaigns. Dickerson tells 'inside' stories of past candidates. These are "personality' stories and, boy, do we
have personalities in politics! You'll enjoy his writing and learning
about the many candidates who have tried to live at 1600 Pennsylvania
Avenue. I just wish 2016 would have had a happier ending for me!
Ellen Miller:
The Warmth of Other Suns: The Epic Story of America's Great Migration by Isabel Wilkerson (NF). It has taken me far too long to read this nonfiction masterpiece (though it was recommended by many since it was first published in September 2010), but it was well worth the wait.  Beautifully written with unforgettable characters interlaced with facts and context, it tells the story of the great migration of African-Americans from the south between 1915 and 1970. Of the many books I've read this year, this is the most impactful and unforgettable work.
War and Turpentine by Stefan Hertmans (F). A work of fiction, though it reads like nonfiction, the author  — using diaries left to him by his grandfather — details his grandfather's remarkable life in late 19th Century Belgium. Historical fiction is always appealing to me, and this is one of the best I read this year. It is unlike any period piece you've read, interweaving love and loss, soldiering, suffering, and art. Exquisitely written and detailed in the hardships and sacrifices of the times and the people. It's haunting.
His Bloody Project by Graeme Macrae Burnet (F). Another work of historical fiction told through a collection of documents that offer conflicting impressions of a young boy arrested for a brutal crime in a Scottish farming community in 1869. A very well-crafted novel, with terrific writing, great narrative, and engaging until the very end.
A Gentleman in Moscow by Amor Towles (F). This is the second book by Towles that I loved: this one is set in the Soviet Union in the 1920's. It tells the story of Count Alexander Rostov who is sentenced to house arrest by the Bolsheviks in the grand Moscow hotel the Metropol. At times amusing and somber, the book is filled with well-drawn and terrific characters, and the life of the count unfolds like a great dramatic movie. Another great historical novel.
Another Brooklyn by Jacqueline Woodson (F). Coming of age books are one of my favorite themes, and I enjoyed this one the most of the eight or so of this type that I read this year. This novel is set in 1970 in Brooklyn and is a story of friendship and loss, danger, and religion.
Nora Webster by Colm Toibin (F). I read this terrific novel by this accomplished writer while we were in Ireland this summer so it was especially meaningful. Set in the 1960's (an 'historical' novel?) this is the story of a young widow trying to cope with and rebuild her life after the death of her husband in a small Irish village. Nora Webster is the best female character of my reading year.
Audiobooks: 

I'd never been a fan of audiobooks: they always seemed to put me to sleep when Richard and I would listen in the car. But with the ease of the Audible app, and being a multitasker I can now listen to/read books while I work out in the gym, do errands, or take longer car trips. Some of the books above that I've read, I've also listened to parts via Audible. (In every case it enriches the reading experience.) My three favorites are:
The North Water by Ian McGuire (F). A whale of a tale wonderfully written and told and performed. It's a brutal, rough, murderous and foul story of the men aboard a Yorkshire whale hunt in the Arctic Circle in the 19th Century. Not a subject I'd normally be interested in, but I found myself lingering on the treadmill and in the car to see how it turned out. The characters are unforgettable.
The Pigeon Tunnel: Stories from My Life by John le Carre (NF). I've always been a huge fan of the writer (I've read many, many of his books over the years) and this is a memoir (not generally a category of books I seek out). Le Carre as narrator is critical to the books success. At times you are not sure if you are hearing the story of his life or listening to one of his novels. Just fabulous.
The Association of Small Bombs by Karan Mahajan (F). This novel fits into another favorite reading category – books about India – and is a small subtle story of a relationship between two young friends (one Muslim, one Hindi) and their families, and the impact of terrorism on their lives. It's not predictable, adds insights into what makes a terrorist, and held me from beginning to end.
And finally, using the blogger's wife's prerogative (who knew there was such a thing!) check out my list of favorites from the first six months of the year. I'd keep them on my must read list too.
Richard Miller:
The New Jim Crow: Mass Incarceration in the Age of Colorblindess by Michelle Alexander (NF). Published in 2010, this book had been on my 'to read' list for several years. Only because I had left my iPad at home on a recent trip and had nothing to read, I picked it up in paperback at the airport and proceeded to read it —  nonstop over the next four days. I have markings, underlinings, etc. on virtually every page. It is one of those books that has changed how I think about and understand something — the issue of race in this country. What Ta-Nehisi Coates writes about, Wilkerson not only validates but catalogues with wonderful scholarship and clarity. If I could only suggest one book for others to read (to understood her thesis that "we have not ended racial caste in America; we have simply redesigned it."), it would be The New Jim Crow.
The Warmth of Other Suns by Isabelle Wilkerson (NF). My favorite book of the year until I read The New Jim Crow (see above). As I wrote earlier, the book "covers the exodus and migration of six million blacks within our country between 1915 and 1970. In what was actually an 'internal migration' that had significant impacts on both where they came from and where they went, it is a story and a look at history that largely differs from what has previously been written about this movement out of the south and across the country…Wilkerson takes three individuals and follows them from their southern roots to their new homes, giving us an understanding of why these individuals needed to leave the Jim Crow south despite their families having lived there for generations. She follows them on their 'escape' by overground railway and, in one case by car, to their new homes. She then tells what happened to each of these three and their families over the next 50+ years of their life…I'm not sure I'm qualified to agree or disagree with the NY Times about The Warmth of Other Suns being one of the best all time nonfiction books." But next to The New Jim Crew, it's at the top of my list of favorite reads in 2016.
Four from my mid-year lists (I'm Reading What You Recommended and New Reads, Recent Favorites):
The Door by Magda Szabo (F). Largely it's a character study, two characters actually, and you will long remember one of the two. I believe it could also be characterized as historical fiction, which might make it more interesting to some readers. For me, the complex character study has stayed with me since I first read it almost one year ago at the suggestion of LM.
LaRose by Louise Erdich (F). Her newest one after her wonderful award-winning novel of revenge, The Round House. (See previous post, How Come I Didn't Know About Her?). Set in 1999, this story begins when a man (an Objiwe Indian) accidentally kills his best friend's five-year old son. To make reparations, he and his wife give their own young son (LaRose) to the grieving family, saying, "Our son will be your son now." As both families try to come to terms with these losses, Erdich takes us back through four generations of family members named LaRose and forward to how each of the main characters deals with the fallout from a parent's worst nightmare — the loss of their child. Erdich is wonderful at drawing and developing her characters, and her writing in LaRose is every bit as good as it was in The Round House.
When Breath Becomes Air by Paul Kalanithi (NF). Just as Atul Gawande's Being Mortal was/is an important book for anyone concerned about the late stages of life, so too is Paul Kalanithi's book about his struggle with illness and ultimate death a gift to all of us. It's a short book that can be read in just one or two sittings, though a second reading, as is often the case, is maybe even more valuable than the first. It certainly allows for appreciation of his gift of using language as art. The story is simple. Kalanithi was a neurosurgeon who was diagnosed with terminal cancer at the age of 36. In the 22 months that remained in his life, he was able to write brilliantly, honestly, with great feeling and great clarity about what gives life meaning and how to face death with integrity. The first part of the book ("In Perfect Health I Begin") tells his story until he must face his mortality. The second part, and overwhelmingly the most important part ("Cease Not till Death"), is simply superb, and if there is such a thing as a "must read," then this it.
Just Mercy: A Story of Justice and Redemption by Bryan Stevenson (NF). SG wrote last year, "This may be the the most important book of 2015." Indeed, I had not known of Bryan Stevenson nor of what he has done with his life and for others. And a wonderful writer to boot.

Audiobooks:
Anything written and read by John le Carre, starting with his The Pigeon Tunnel: Stories from My Life (NF) but also at least The Spy Who Came in from the Cold (F) and Tinker, Tailor, Soldier, Spy (F), even if you read these last two long ago.
Any of the ten Martin Beck detective series by Per Wahloo and Maj Sjowall (F). Whenever I simply want to escape, I pick up one of the ten of these and get lost in the wonderful character development, detail, and mystery that each one offers. They don't have to be read/listened to in the order in which they were written. If you want to try one, check out Roseanna (F), The Man on the Balcony (F), or The Laughing Policeman (F). Listening to one while you're exercising, walking, traveling, or knitting makes time disappear. These folks 'taught' Erik Larsson and others what good detective writing is all about.
Born a Crime by Trevor Noah (NF). Ellen wrote the following, but I cut it out of her list as she tried to sneak it in a as fourth audiobook: "This terrific, well presented, beautifully performed autobiographical coming of age story that recounts his birth, coming of age, and early adulthood in South Africa is beautifully executed. He manages to weave in the outrages of both the apartheid and post apartheid times and his uncertain racial status, and bring a smile to your face at the same time. Put this down as a must listen." There is a universality to this memoir that takes it beyond South Africa. There is humanity and humor. And there are 'characters' in this memoir who will stay with you after you have finished reading or listening. I recommend listening as Noah brings both his lilting language and his deepth of feeling to the audio version.
Cindy Olmstead:
Sisters in Law by Linda Hischbaum (NF). The role that Sandra Day O'Conner and Ruth Bader Ginzberg played on the Supreme Court. Love the double entendre of the title.
The Nazi Officer's Wife by Edith Hahn Beer (NF) – true story. Great read.
East of Eden by John Steinbeck (F). Rereading a classic and remain so impressed with Steinbeck's ability to develop characters.
Eli Orgad (youngest contributor, almost 8):
Diary of a Whimpy Kid by Jeff Kinney (NF, mostly). It's always funny. Every character Kinney draws looks awkward and (I like) how Greg survives being bullied and not having a date to the Valentine's dance. My two favorites of the 11 he's written so far are Double Down, No. 11 (NF) and Old School, No. 10 (NF).
The Misadventures of Max Crumbley by Rachel Renee Russell (F). I love when he keeps getting bullied and when he gets stuck in his own locker in the book Locker Hero (F).
I Survived series by Lauren Tarshis (NF). It's about real things that happen in real life that are dangerous, and kids in the stories survive.
Meggie Patterson:
When Breath Becomes Air by Paul Kalanithi (NF). I read this with my book club, and it was a fascinating discussion that sparked more conversation than any book previously. Also, my parents, cousins, colleagues, etc all enjoyed it which has been fun to share with so many different perspectives.
The Nightingale by Kristin Hannah (F). Definitely a favorite of the year. I loved this book so much that I read it throughout an entire red eye headed home!
Necessary Lives by Diane Chamberlain (F). Most people probably haven't heard of this book, but it is worth a read. It takes place in rural NC in a time of state enforced sterilizations and heightened racial tension and circles around two women who are beautifully developed as characters.
The Trespasser by Tana French (F). This is her sixth book, and I think it was one of her best. After the first 100 pages, I truly couldn't put it down.
Audiobook:
The Girl with the Lower Back Tattoo by Amy Schumer (F). I listened to this as an audiobook and was surprised how much I enjoyed it. I found it very funny (laugh out loud walking to work funny), but also appreciated learning about how hard it is to 'make it' as a female comedian or how she addressed rape, domestic abuse, and illness.
Tom Perrault:
The Underground Railroad by Colson Whitehead (F). I reluctantly started this book thinking there would be no new ground to cover in a story we all think we know. And I was wrong. Very engaging novel dealing with non-fiction events in a fictionalized way with a touch a magical realism thrown in.
The Neapolitan Novels by Elena Ferrante (F). I'm almost embarrassed to recommend them since it's become such a cliche to do so. I could've done with out the last two, but the first two novels are just gems. Such a treat.
High-Rise by J.G. Ballard (F). Published in 1975 but still relevant today about the ways in which modern social and technological landscapes could alter the human psyche in provocative ways.
Hillbilly Elegy by J.D. Vance (NF). Read it following the election to help me make sense of all of the nonsense.
Bill Plitt:
When Breath Becomes Air by Paul Kalanithi (NF). Kalanithi was a neurosurgeon and a writer exemplar. He died in March 2015 and wrote about his experience as a patient with a critical disease. A good follow up to Being Mortal. I found his insights about dying particularly relevant for my current walk with my sister whose breast cancer has returned with a vengeance after nine years of being "clean".
Between the World and Me by Ta-Nehisi Coates (NF). A national correspondent for The Atlantic Monthly who some have said is the new James Baldwin. His writing caused me to reflect on my white male privilege.
I am currently reading the epic: The Warmth of Other Suns by Isabel Wilkerson (NF) and am captivated by the vignettes and developing a relationship between me as reader and the three main characters: Ida, George and Robert. Looking towards finishing the book (550 pp.) in the next year, though it reads quickly, even for me.
Karen Pogoda:
The Underground Girls of Kabul by Jenny Nordberg (NF).
Small Great Things by Jodi Picoult (F).
The Warmth of Other Suns by Isabel Wilkerson (NF).
Donna Pollet:
City on Fire by Garth Hallberg (F).
The Light of the World by Elizabeth Alexander (NF), memoir.
Our Souls at Night by Kent Haruf (F).
When Breath Becomes Air by Paul Kalanithi (NF).
A Little Life by Hanya Yanagihara (F).
The Trespasser by Tana French (F).
Audiobook:
Homegoing by Yaa Gyasi (F).
Anita Rechler:
The Sympathizer by Viet Thanh Nguyen (F).

The Warmth of Other Suns by Isabel Wilkerson (NF).
Redeployment by Phil Klay (NF).
Hillbilly Elegy by J.D. Vance (NF).
Fran Renehan:
The Nightingale by Kristin Hannah (F). WWII. Beautifully written. So sad!
Home by Harlen Coben (F).
Robin Rice:
Feathers by Thor Hanson (NF). An arcane subject made compelling by the author's own fascination with his topic and delivered with fine writing and humor.
1491 by Charles Mann (NF). The Americas before the European incursion (assault?). A weighty, wide-reaching topic made accessible and compelling with the best journalistic writing.
1493 by Charles Mann (NF). I think this is even better, the account of the onset of the vast globalization of ideas, commodities and culture.
The Last Cheater's Waltz, The Anthropology of Turquoise, and Raven's Exile, all by Ellen Meloy (NF). I have to think about what to say about this fine writer and artist. She's a gem in writing about her chosen region, the terrain and history of the southwest. And funny.
Linda Rothenberg:
All the Light We Cannot See by Anthony Doerr (F).
A Backpack, a Bear, and 8 Crates of Vodka by Lev Golinkin (NF).
The Wizard of Lies by Diana Henriques (NF).
The Gift of Rain by Tan Twan Eng (F).
The Nightingale by Kristin Hanna (F).
Chris Rothenberger:
Dead Wake by Erik Larson (NF). Story of the last crossing of the Lusitania during WWII.
The Nightingale by Kristen Hannah (F). WWII occupation of France as experienced through the eyes and lives of two sisters who make difficult and different choices to survive. A powerful view also of how France was impacted during WWII.
Me Before You by Jo Jo Moyes (F). The story of an unlikely romance between a  young woman caregiver and a paralyzed man who had it all – money, adventure and action before his life changing accident. The book asks the question "what makes life worth living" when the main character doesn't find his life to have meaning any more.
The Devil in the White City by Erik Larson (NF). Story of the Chicago Worlds Fair of 1893 and a serial killer in Chicago at the time.  This story is riveting and conveys a lot of history of the beginnings of Chicago, life at the time and origins of various inventions we now take for granted.  Fascinating read.
Water for Elephants by Sara Gruen (F). Story of depression era circus life through the eyes of a 90 year old, aging man who was a young veterinarian with the circus. Fascinating and interesting story of both the circus as well as aging stereotypes and life during the depression.
Elaine Samet: (Elaine is a mere 95 years of age and an inspiration to those who know her…as well as those don't.)

The Little Red Chairs by Edna O'Brien (F). O'Brien is a remarkable and prolific writer that I had not read before.
The Sympathizer by Viet Thanh Nguyen (F).  A debut novel and winner of the 2016 Pulitzer Prize for fiction.
My Brilliant Friend by Elena Ferrante (F). (One of the four The Neapolitan Novels)
Second Person Singular by Sayed Kashua (F). A 2010 novel by Arab Israeli author, explores the identities of two Arabs living in Israel.  Translated from Hebrew.
Bina Shah:
The End of the Life Book Club by Will Schwalbe (F).
Elizabeth Street by Laurie Fabiano (F).
Being Mortal by Atul Gawande (NF).
Oleander Girl by Chitra Banerjee Divakaruni (F).
We Never Asked for Wings by Vanessa Diffenbaugh (F).
Orphan Train by Christina Baker Kline (F).
Ellen Shapira:
A Man Called Ove by Fredrik Backman (F). This is a charming story set in Sweden about a widower who keeps trying to commit suicide but life keeps getting in the way. He is a lovable curmudgeon who will make you laugh and cry.
The Summer Before the War by Helen Simonson (F).  I had loved Major Pettigrew's Last Stand and also enjoyed this book as well. It is set in England at the start of World War I and mostly tells the story of a woman trying to live independently in a pre-feminist world.
Light in the Ruins by Chris Bohjalian (F). A well crafted historical novel/ mystery set in Italy between World War two and the mid 1950's.
Commonwealth by Ann Patchett (F).  A well written character study of several  members of a blended family dealing with a tragic death over several decades.
The Art of Hearing Heartbeats by Jan-Philipp Sendker (F). A beautiful love story set in Burma spanning the decades between the 1950's and the present.
Ian Shapira:
What Belongs to You by Garth Greenwell (F), a native Louisvillian.
Girls by Emma Cline (F).
The Last Painting of Sara De Vos by Dominic Smith (F).
Ben Shute:
In the Garden of Beasts by Erik Larson (NF). Read in preparation for our first visit to Berlin, it is the story of U.S. Ambassador William Dodd's posting to Berlin in 1933, as Hitler was coming to power. Contemporary overtones.
This Old Man: All in Pieces by Roger Angell (NF). A compilation of Angell's New Yorker pieces, from Christmas verse to baseball to whatever catches his fancy. A superb writer. As a collection of short pieces, it is the perfect book for this late-night times when you can't sleep. And the final and title essay, "This Old Man," is simply wonderful. Though not yet Angell's 96 years, as I approach 80, it, too, has (for me) contemporary overtones.
And my mystery of the year: Close to Home by Peter Robinson (F). In general I'll read almost any mystery that comes along, especially ones set in England. I am particularly fond of Robinson's Inspector Banks stories, and I ration them to myself – only one or two a year. He keeps producing, so I may never catch up, but I don't want to.
Micah Sifry:
I Will Bear Witness: Vols 1-2, 1933-45 by Victor Klemperer (NF). These are the most powerful Holocaust memoirs I've ever read. They are nothing like Elie Wiesel or Primo Levi's work, which situate you in the concentration camps but were written after the fact men who suffered those horrors. Not even Anne Frank's diary comes close. This is the story of a middle-aged Jewish man of letters, a secular professor of philosophy and literature, who survives the war in Dresden, as a seemingly civilized country slowly dissolves into madness. You have to have patience with Klemperer's writing; these are daily diary entries after all, not something he consciously set out to write as a memoir of what it was like. 
More than anything, what hit me throughout the book was how Klemperer and his wife Eva (who was "Aryan" and thus gave the couple a modest degree of security) kept adjusting to the worsening situation. Again and again (until the war began and escape was impossible), they weighed the idea of trying to emigrate, and each time they decided that it was better to have the chance of a full life after the war in the country they still knew as home rather than try to start over in late middle age somewhere else. Even after they lost their home, they also kept grasping at straws of hope, little indications that not all Germans were united behind Hitler, irregular acts of kindness performed by ordinary people who knew them, as well as occasional gestures of generosity they received simply because they were wearing the Jewish star. 
In Klemperer's telling, it becomes much clearer how many Germans supported Hitler not primarily because he was a racist and anti-Semite, but because they hated the English more (for how they treated Germany after WWI), or they hated Communism more. Klemperer's diary shows how important the early days of a demagogue's rise can be. It is the normalization of Trump that most worries me right now. Demonizing a whole religion; marking ethnic groups as disloyal; these are clear warning signs.
Born to Run by Bruce Springsteen (NF). This book was my fall tonic, my antidote to the daily presence of the leering bully who took over our lives as the election neared. Springsteen writes prose the same way he writes songs. I hear that he also did the audio book and that he actually sings parts of it, so that's what we're listening to on our next road trip.
Rules for Revolutionaries: How Big Organizing Can Change Everything, by Becky Bond and Zack Exley (NF). Two of my favorite political organizers explain in clear, compelling language, how they built a massive distributed volunteer swarm for Bernie Sanders, and the lessons that they learned along the way. "People are waiting to be asked to do something big on behalf of something big," they write, and indeed, at the height of Sanders' rise, they—with the help of many others—had built a structure capable of making more than a million voter outreach phone calls a night during the Democratic primaries. There's a lot here applicable to all kinds of organizing challenges—who, for example, has not experienced what they call "the tyranny of the annoying"? (That's the activist who shows up to every meeting and either deliberately or out of naive earnestness dominates the discussion and drives everyone else crazy.) This book, along with two others that are technically not coming out early 2017—Jonathan Smucker's Hegemony How-To: A Roadmap for Radicals (NF) and L. A. Kauffman's Direct Action: Protest and the Reinvention of American Radicalism (NF) — should be on your list if you want to encounter some real clear thinking about how we get out of the mess we're in.
Harry Siler:
Gilead by Marilynne Robinson (F).
Hillbilly Elegy by J.D. Vance (NF).
The Sunset Limited by Cormac McCarthy (F).
Flight Behavior by Barbara Kingsolver (F).
Juliet by Anne Fortier (F).
Pope Joan by Donna Woolfolk Cross (F).
Lydia Hill Slaby:
When Breath Becomes Air by Paul Kalanithi (NF).
Diana, Herself by Martha Beck (F).
Underground Airlines by Ben H. Winters (F).
This Is the Story of a Happy Marriage by Ann Patchett (NF), a memoir told in a series of stories about her life.

And always, the continuing Russell/Holmes series that started with The Beekeepers Apprentice by Laurie King (F).
Tanya Chernov Smith:
The Swarm by Orson Scott Card and Aaron Johnston (F). This epic behemoth of a novel follows an ensemble of scientists racing to solve the mystery behind a series of ocean-borne phenomena that threatens mankind, and mankind's supremacy over the planet. Translated from German, this wildly successful tome relies on expertly achieved and utterly fascinating research that keeps the pages turning quickly. With the consequences of climate change impossible to ignore these days, The Swarm promises to resonate while it entertains.
Cutting for Stone by Abraham Verghese (F). Warm, poignant, and emotionally potent, it tells the tale of two twin boys born to a nun in Addis Ababa, abandoned by their father, and raised to each seek a life of service on the medical field. Rich with the visceral details of a culture and landscape exotic to our own, what truly compels in this novel is the story of how families are made, broken, and made again.
Garland Standrod:
White Mountain: Real and Imagined Journeys in the Himalayas by Robert Twigger (NF). An eclectic and very interesting book about geography, travel, science, myth and legends about the Himals.
Diane Arbus: Portrait of a Photographer by Arthur Lubow (NF). A biographer of the strange photographer who took photographs of strange people.
Endurance: Shackleton's Incredible Voyage by Alfrd Lansing (NF). This narrative details Shackleton's incredible open boat navigation for rescue after his Antarctic expedition got trapped. Quite incredible.
American Philosophy: A Love Story by John Kaag (NF). The author, a philosopher, stumbles upon the library of a long forgotten Harvard professor, and uses the discovery to create a delightful memoir about philosophy.
A Good School by Richard Yates (F). This novel tells the story of an experimental prep school in the wilds of New England on the eve of World War II. Having never been to a prep school, I found it rather interesting.
The Billy Collins Experience by A.M. Juster (F). This is a light hearted and fun collection of parodies of the poet Billy Collins, whom I've never read, but these poems are fun to read and what's wrong with a little
fun in poetry?
David Stang:
The Eden Project: In Search of the Magical Other – A Jungian Perspective on Relationship by James Hollis (NF). James Hollis is a well-known Jungian analyst. A good friend recommended this book as an antidote for my having foolishly fallen in love in February of all months. It happened just before Valentine's Day. By reading The Eden Project I was quickly able to discern the underlying unconscious mechanisms which seem to have catapulted me into falling in love. In essence, it was apparently associated with a wish deeply embedded in my unconscious longing to return to the womb. Wise adults in their dotage should know that the prospects for achieving such a result are less than zero, absent undergoing a future reincarnation.
What Matters Most: Living a More Considered Life also by James Hollis (NF). The 12th chapter of that book entitled, "That We Live More Fully In The Shadow Of Mortality", beautifully addresses the issue of the death of the body and the possibility of the immortality of the soul. If you have any interest in discerning meaning as it relates to the remainder of your life this book could be quite helpful.
When Did You Ever Become Less by Dying? Afterlife: The Evidence by Stafford Betty (NF). Stafford Betty is a professor of religious studies at the University of California, Bakersfield, whose lifelong interest has been focused on spiritual consciousness and the afterlife. His book was written as a challenge to him by the materialist reductionist Darwinist representatives of academia who deny the possibility of afterlife.
The Tides Of Mind: Uncovering the Spectrum of Consciousness by David Gelernter (NF). The author, a well-known and highly regarded professor of computer science at Yale University who has written numerous books. This book unfortunately reveals his materialist reductionist bias by his totally ignoring extrasensory perception thereby unnecessarily severely shortening what he considers to be the spectrum of consciousness. This is another book, written by a highly respected scholar, which concerns a field of inquiry beyond his academic competence and the results show it.
What Is Consciousness? By Ervin Laszlo, Jean Houston and Larry Dossey (NF). This book presents the other side of the story regarding a much broader awareness of the spectrum of consciousness. For those interested in the nature of consciousness this book presents an interesting and informative introduction.
Three books of short stories, essays:
The O. Henry: Best Stories Of The Year 2016, Laura Furman, editor (F). The Best American Short Stories 2016, Junot Diaz, editor (F). The Best American Essays 2016, Jonathan Franzen, editor (NF). These are annual publications containing respectively short stories or essays published in the preceding calendar year. I have been reading them annually for well over 25 years and do so for two basic reasons, both related to my curiosity. The first is to see how other writers are taking in the world and writing about it. The second is to observe their style and manner of constructing their story or argument. I've noticed over the years that – as a general rule – stories or essays that insightfully discuss subject matter nearly totally unfamiliar to the editor of each of the series are the ones often selected for inclusion in these publications.
Brian Steinbach:
Go Set a Watchman by Harper Lee (F). Interesting as an academic exercise in understanding what an author sometimes has to do to turn a decent first shot into something far better. I'd re-read To Kill A Mockingbird (more accurately listened to it) and so the "later version" was fresh in my mind. I think Lee was originally trying to understand how someone good be basically moral and even defend a black man but still be caught up in both the casual and defensive racism of the 50's South, but somehow never got there. Mockingbird avoided that problem by being set at an earlier time. Too much  publicity suggested this was a sequel, rather it is a first attempt. Worth it for the insight only.
Fortunate Son by John Fogerty (NF). Okay, a rock autobiography, but I found much of it different from the typical of this genre and very interesting, particularly his discussions on how he came up with various songs – some of which started just as a line written in a notebook years earlier – and what essentially was a multi-year effort to recover from depression after CCR broke up and finally an ability to accept that he did not have to try to do everything. Not to mention his side of his long legal battles. Well put-together by his ghost writer, with an interesting technique of bringing in his current wife's view of things from the time they began dating.
Once a Crooked Man by David McCallum (F). I was inspired to get this by hearing about it on the radio and because I love his current portrayal of Dr. Mallard on NCIS as much as I enjoyed him in the 60's as Ilya Kuryakin. A very good thriller, tightly plotted, humorous, and with the twists you'd expect. Mary is enjoying it now.
The Guns at Last Light by Rick Atkinson (NF). I've been working my way through Atkinson's WWII in Africa and Western Europe trilogy, which is excellent. Unfortunately, on vacation I only got through the liberation of France  and haven't gotten back to it yet. Still, it is chock-a-block with stories of events at both the political/bureaucratic/military command level and at the common soldier level. His profiles of various key players are excellent. As to this portion – I never knew much about the campaign from the south of France north which ended up nearly cutting off the entire remaining German forces in the west of France (left behind in the rush across the north to Paris). I'm looking forward to returning to it over the holidays.
Suzanne Stier:
This one is really four books, The Neapolitan Novels…by Elana Ferrante.
My Brilliant Friend is the first (F), The Story of a New Name (F) is the second, Those Who Leave and Those Who Stay (F) is the third, and the fourth is The Story of the Lost Child (F)…These books are a saga of family life and friendship in Naples. Full of drama, mystery and family dynamics…Well written…I'm sure you've read about the controversy about the author..who is she really since Elana Ferrante is a nom de plume…Recently a journalist, after doing research, revealed her true identity….and many of her readers protested…feeling it was a betrayal of her privacy….so real life is as dramatic as a novel..
I just finished reading The Gift of Rain by Tan Twan Eng (F). Fabulously written…and in a way, an historical novel, although not advertised as such…It's about the Japanese occupation of the Malayan island of Penang during world war II….Eng describes the lush landscape of the island of Penang, and the story is about family, loyalty, duty and friendship. In paper back, 432 pages and well worth the read.
William Geroux's book The Mathews Men (NF). The Mathews men is a biography of the men of the US Merchant Marine's during WWII….and the aftermath…It is compelling, well written and told a story I had no idea about. The heroism of this group of men from Mathews County, Virginia, who were in the Merchant Marines and helped to dismantle the German U boat force without any recognition or help from the US Navy…
Breaking Rockfeller by Peter Doran (NF)…timely now, particularly with the head of Exxon Mobile being asked to be Sec. of state. This book is a history of the early days of the oil industry and how Royal Dutch Shell stood up to Standard oil…Did you know, Richard, that the Rockefeller family foundation is now working to let the world know of Exxon Mobiles involvement in the anti-climate change fiasco? This book doesn't talk about that, but the New York Review of books has an article about it. Interesting…!!!
Love Wins by Debbie Cenziper and Jim Obergefell (NF) about the case for Marriage Equality and the Supreme court. History written as a novel. Very engaging and informative…
Eric Stravitz: (Making up for last year's absence)

Books Finished in 2015:
Old Jews Telling Jokes by Sam Hoffman and Eric Spiegelman (F?)
Never Go Back by Lee Childs (F).
North River by Pete Hamill (F).
To Kill a Mockingbird by Harper Lee (F).
The Big Short by Michael Lewis (NF).
Flash Boys by Michael Lewis (NF).
Books Finished in 2016
Ragtime by E.L. Doctorow (F).
American Pastoral by Phillip Roth (F). Sadly, Roth's American Berserk is feeling a lot less like fiction these days.
The Enemy, 61 Hours, and The Affair, all by Lee Childs (F).
I'd go with The Big Short and Flash Boys. Lewis has a rare gift: the ability to tell a first-rate story while making incredibly complicated financial worlds understandable to a layperson. These books also make clear why carefully calibrated regulation of the financial industry is both necessary and so hard to achieve.
Ellen Sudow:
After the Parade by Lori Ostlund (F).
LaRose by Louise Erdrich (F).
My Name is Lucy Barton by Elizabeth Strout (F).
Imagine Me Gone by Adam Haslett (F).
In addition I would recommend for the not overly sensitive A Little Life by Hanya Yanagihara (F). Often overwrought and melodramatic, in need of editing..and absolutely gripping, emotionally wrenching…a book hard to walk away from..even though it is guaranteed that you will want to at times.
My nonfiction choices are two books to understand where we are now:
Alexander Hamilton by Ron Chernow (NF). While old, a must read before seeing the musical Hamilton….and a must read for those of us less well read in founding father history….and for those wanting to understand the structural beauty and inherent shortcomings of our current system of government.
Between The World and Me by Ta-Nehisi Coates (NF). Anything that this man writes is worth reading to understand issues of race in this country.
Bob Thurston:
A Short History of Nearly Everything by Bill Bryson (NF). A lot of fun to read, full of great stories about the scientists, and a few pseudo-scientists and a pretty accessible introduction to some tough topics—the big bang, astronomy, the size and nature of earth, origins of life, and lots more. This is nonfiction that often does feel stranger than fiction, and the strongest "plot thread" to my mind is the story of how we have come to understand what we do about "nearly everything." Along the way Bryson gives us lots to feel humble about, as when he explains how minute our planet is and how insignificant we are, or when we learn more than we wanted to know about the dangers of meteorite hits or of a humongous eruption at Yellowstone Park.
The Wright Brothers by David McCullough (NF). An interesting story and well told. I had a simplistic picture of the Wright Brothers, but this book fleshes out their lives and the story of powered flight. I never thought about it but there was so much they did after Kitty Hawk. McCullough also shows you how important sister Katherine was to their accomplishments and success. The brothers' careful approach to their research and to safety, along with their pure love of working on their projects, put me in mind of my dad, another Ohio boy who loved to invent new things to build.
1776 by David McCullough (NF). This is a good read, the compelling story of the war during that year. I had no idea how close it all came to nothing; there were several points where Washington's army could have been totally wiped out, and things looked awfully gloomy for them. Some of Washington's most trusted aides and officers lost faith in him at one point. But McCullough recounts how Washington managed to stay optimistic and quite creative at times (night crossing of the Delaware is a famous example), eventually leading to a victory at Princeton that the author calls a turning point. I have just two main complaints: for one thing it would be really helpful to have better maps to show the reader all the places in the narrative—the maps in the book are old-timey and very hard to read and decipher. Second, just limiting the book to 1776 makes the story stop before it's finished—you want to go on and read about the rest of the war! Of course there are plenty of other sources to go to, but . . . Just saying'.
Brandt Tilis:
The Arm by Jeff Passan (NF). Best book I read this year. Great read for any sports fan and/or anyone with kids who play baseball.
Big Data Baseball by Travis Sawchik (NF). A much more intimate version of Moneyball, probably because it was written by a Pirates beat writer. (Bonus Synergy: One of the players featured in The Arm was recently signed by the Pirates.)
Chasing Perfection by Andy Glockner (NF). Fun read about how analytics changed basketball. I got to meet a lot of the people in the book, and they are exactly as advertised.
Education of a Coach by David Halberstam (NF). A book about Bill Belichick and his father. Halberstam does a great job of doing what no writer has ever been able to do since: humanize Bill Belichick.
Our Boys by Joe Drape (NF). Not done with this one yet, but it's like Friday Night Lights but in rural Kansas. A lot of neat kids and seemingly good guys. Our radio play by play guy is from this small town and says the football atmosphere is a lot of fun. The whole town rallies around the team.
Chuck Tilis:
I did read what I am calling the "Tilis Trilogy." One or another will be on many other lists. The power though is in reading all three.
Strangers In Their Own Land by Allie Russell Hochschild (NF).
Hillbilly Elegy by J.D. Vance (NF).
The New Jim Crow by Michelle Alexander (NF).
From a style perspective Hillbilly is the most raw. I saw it as less an elegy and more as a eulogy.
Strangers In Their Own Land is a set of interconnected stories taking place in Louisiana. The locations had a bit more meaning to me because I traveled to them all during my tenure with the Firm. Interestingly, we never discussed politics much or environment despite the raging toll it has taken on Louisiana as a whole. We discussed oil prices, taxes and sports. I found this book distressing at best and totally depressing at worst. A state which is last in education, health care and literally broke despite the richest natural resources in the country is such an interesting case study on human behavior. The author a liberal minded sociologist who in this "critic's" mind wrote an exquisite story blending all the aforementioned elements.
The New Jim Crow worries me the most. This is in part a counterbalance to the two earlier books (which may be unfair as it is just different) or maybe I should say a more complete view of frustration in America. As you know, it provides a perspective around treatment of blacks that is likely foreign to 99.9% of white America, or at least not credible. I found this the most difficult read. By this I mean, I had to put it down and rest after almost each chapter as there was so much to comprehend. The tell though is in the subtitle – "Mass Incarceration in Age of Color Blindness."
Elizabeth Miller Tilis:
Before the Fall by Noah Hawley (F).
The Trespasser by Tana French (F).
Ready Player One by Ernest Clin (F).
The Nightingale by Kristin Hannah (F).
When Breath Becomes Air by Paul Kalanithi (NF).
Solve Your Child's Sleep Problems by Richard Ferber (NF).
Sue Tilis:
The Silent Wife by A. S. A. Harrison (F).
When Breath Becomes Air by Paul Kalanithi (NF).
Alexander Hamilton by Ron Chernow (NF).
The Innocent Have Nothing to Fear by Stuart Stevens (F).
The Silent Sister by Diane Chamberlain (F).
The Underground Railroad by Colson Whitehead (F).
Carrie Trauth:
A Fall of Marigolds by Susan Meissner (F).  A scarf ties together two love stories.
The Aviator's Wife by Melanie Benjamin (F). Partly historical, part fiction story about the marriage of Charles and Anne Morrow Lindbergh. This story is told through Anne's eyes.
On the Move by Oliver Sacks (NF). An autobiography of Oliver Sacks, the neurologist and writer.
Everything I Never Told You by Celeste Ng (F). A story about a mixed race, Chinese/American family. Their middle daughter is found drowned and each family member tells their own story to try to figure out what happened.
Mrs. Lincoln's Dressmaker by Jennifer Chiaverini (F). Through writings, letters etc., the author tells about the growth of a social relationship between the Lincoln's (especially Mary Todd Lincoln) and former slave, Elizabeth " Lizzie" Keckly.
Elliott Trommald:
Revolutionary Road by Richard Yates (F). Written in 1961 but still current and just might be relevant to us today.
A Gentleman in Moscow by Amor Towles (F). Really enjoyed this. (So did Ellen Miller)
Valiant Ambition: George Washington, Benedict Arnold and the Fate of the American Revolution by Nathaniel Philbrick (NF). Governmental dysfunction and personalities fascinate this year no matter what century.
Brilliant Beacons by Eric J. Dolan (NF). A History of the American lighthouse. If the lighthouse is your thing, this will satisfy. I never knew about their impact on history.
YUGE!: 30 Years of Doonesbury on Trump by Gary Trudeau (F?). If you're into coffee-table books, and you are still sane, get (this).
Caroline Turner:
H Is for Hawk by Helen Macdonald (NF).
Land Weyland:
Only one must read:
The Half Has Never Been Told: Slavery and the Making of American Capitalism by Edward E. Baptise (NF). Do you know what a Coffle was? I didn't either but until you know what it was and where and when it was used for more that 80 years, you cannot understand American history for the 60 years before or the 150 years after the Civil War. Using the coffle, and the way of viewing slavery that it represented, cotton farmers increased the productivity of their plantations 100 times in 50 years and transformed the South, focused on South Carolina, into the richest area of the entire planet. When the South's attempted coup to gain permanent control of the Federal government was defeated and the North made it clear that (for economic and moral reasons) this way of life was not going to expand across the continent, civil war was inevitable.
Highly Recommended:
Sundown Towns by James W. Loewen (NF). These were towns where certain races and individuals had to be out of town when the sun went down….or else.  And the "else" was rough and nasty and sometimes fatal.  And these towns expanded explosively from 1880 to 1950 until they filled almost every county in every State and they still exist in every area of the United States today; the U.S. Census data is very accurate at defining these communities and how slowly they are dissolving. Although well disguised in metropolitan areas, they are overtly alive and thriving in many small communities  Read only if you are willing to be saddened or illuminated.
American Nations: A History of the 11 Rival Regional Cultures of North America by Colin Woodward (NF). Excellent discussion of how many different cultures, imported from many different countries and areas, got glued together to create the United States and how sometimes that glue is severely tested by these regional differences. Probes deep beneath the facade of the Standard American English that is used on the TV news every evening at 6:00 and 10:00 to support the bogus claim that this is one country with one way of talking  It isn't. Successful national candidates now have to run many campaigns to focus on these unique ways of understanding issues and some do this more successfully than others.
The Mists of Avalon by Marion Zimmer Bradley (NF). First read 25 years ago. Marvelous retelling of the story of King Arthur with the emphasis on the Lady of the Lake and Avalon and Druids and family dynamics. The writing soars, it stabs, it slices, it seduces, it shocks, it saddens, and ultimately it satisfies.  This is the same book I read 25 years ago, and it is amazing how the same words, in the same sentences, on the same pages can tell such a different story, now that my emotional dictionary has expanded and added definitions to expand many one-syllable words into complex six-syllable juggernauts.  There are parts I will have to re-read in 10 years to see if the book keeps re-writing itself.
H Is for Hawk by Helen Macdonald (NF). Well written account of the day-to-day business of teaching a hawk and its handler how to hunt and the introspection and change that comes from the need to deal with a severe emotional loss. Excellent.
The Silk Roads: A New History of the World by Peter Frankodan (NF).  At last a book that focuses on the center of the world for thousands of years…the swath from western China, across the Middle East and ending on the near approaches to Europe. Until Europe starting sending fleets around the Cape of Good Hope, this was how everything moved in Europe and Asia and these cultures were much more aware of one another than is usually understood. For example, the children in all of these countries all used exactly precisely the same rules to play Hop-Scotch and Jacks and Jump Rope and Hide and Go Seek.
George Washington's Secret Six by Brian Kilmeade and Don Yarger (NF). Reveals another side to George Washington as it peels back layer after layer of the very effective spy network that he created that enabled the revolutionary army to avoid traps and battles it couldn't have won and to spring a few critical surprises that it did. An illuminating footnote to history.
Judy White:
Crashing Through by Robert Kurson (NF). True story of a man who became blind at the age of three and achieved amazing things. Kurson is a really good writer. I also recommend his Shadow Divers (NF).
The Brain That Changes Itself by Norman Doidge (NF). Very readable, about the latest findings in how the brain works/ heals.
The Water Is Wide by Pat Conroy (NF). An old book, true story about Conroy's first year of teaching on one of the Sea Islands back in the 1960s. Very funny.
In a Sunburned Country by Bill Bryson (NF). My second reading of Bryson's book on Australia, in my opinion his best book.
Abigail Wiebenson:
The  books that caught my fancy this year were:
The Miniaturist by Jesse Burton (F).
Hillbilly Elegy by J.D. Vance (NF).
And two for my leadership coaching practice:
Thanks for the Feedback: The Science and Art of Receiving Feedback Well by Douglas Stone and Sheila Heen (NF).
Rising Strong by Brene Brown (NF).
**          **          **          **          **          **          **
For easy reference, click on one or both of the links below to see and to print out one or both of the two spreadsheets that simply lists the titles, authors, and contributors:
a) List #1 – organized with the titles first, followed by authors and followed by name of the reader/contributor citing the book, and
b) List #2 –- organized with the reader/contributor names first, followed by titles and authors.
For those of you who may want to see the lists from previous years, simply click on which year you want to review – 2009, 2010, 2011, 2012, 2013, 2014. 2015.