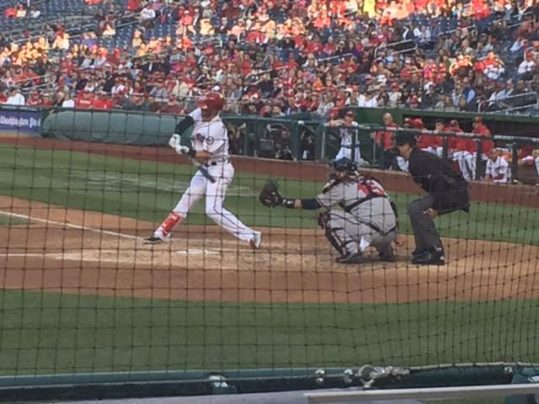 What really matters in determining how well a baseball team is performing?
Isn't pitching supposed to trump (excuse me) hitting?
Didn't the Sox spend gazillions of dollars to beef up their starting pitching and their relief pitching?
And aren't strikeouts important?
So it's only 22 games into the 162 game season, but a few things pop out if you follow the Sox:
Their record is 12-10 which has them in second place in the AL East, 1.5 games behind the surprising Orioles.
They are next to last in ERA (4.43), giving up 103 runs (98 earned), only Houston is worse in these pitching categories.
They have struck out the most hitters in the AL, 223, but have also given up the most walks, 88.
They only have six saves.
However,
They have the highest hitting average in their league (.278), the most hits (218), the most doubles (63), the most triples (7), and the most RBIs (107).
Most important in this area is they lead the league in runs with 114, 18 more than the second place Tigers and 19 more than the Orioles.
So maybe their record of fewest home runs so far, 17 vs the Orioles 33, isn't hurting their run scoring.
Plus,
Their fielding has been pretty good as they are near the top of the league with a FPCT of .987 and only 10 errors.
Their record in stealing bases tops the league, 20 (out of 22 attempts), and they've thrown out six of nine stolen base attempts.
It sure seems that hitting is trumping pitching, at least so far as the Red Sox are concerned in the early going of this season.
Actually, the most interesting thing about the season so far for me is something that Joe Posnanski, one of my favorite sports' writers has highlighted — teams are striking out almost one out of every four times they are at the plate, the highest rate in the history of baseball, and, he writes, that's not a bad thing.
Teams seem to believe, he says, "Hit the long ball. Steal bases at a high percentage. Draw walks. That's still the winning formula."
Strike outs overrated?
See Posnanski's article Teams Are Striking Out More and That's Not a Bad Thing.