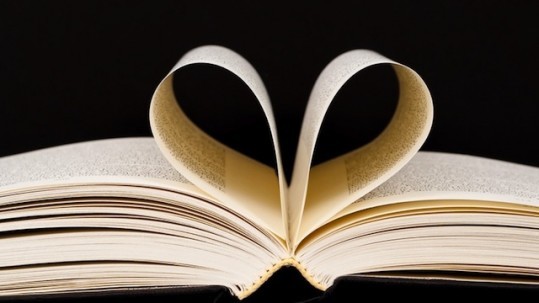 I'm pleased to post this list of 34 titles that were particular favorites to MillersTime readers and contributors over the past few months. (Note: contributors were limited to submitting just one title for this post, and one book was cited by two different contributors). The breakdown between female and male contributors favored females (23-11).
As has been the trend over the past few years, there were slightly more non fiction (NF) than fiction (F) titles (18-16). Also, almost half of the fiction titles were historical fiction (HF).
As always, the value of the list comes from the comments each contributor makes about her or his choice of a favorite read. And even if you don't know the individual who cited a particular book, I think there's value in reading all of the comments.
Enjoy the list, I think you'll find a least a few that might appeal.
As always, this type of posting can only happen because of your willingness to participate.
Thanks to all.
Recent Favorite Reads – Alphabetical by First Name of Contributor
Abigail Wiebenson – A Long Petal of the Sea by Isabel Allende (HF). I loved it.
Anita Rechler – The Code Breaker by Walter Isaacson (NF). I am not the most likely person to be drawn into a book that takes a deep dive into basic science. FWIW CRSPR could have been a drawer in my refrigerator for storing lettuce. (Well, not really.) For a novice, Isaacson makes the science of gene editing accessible. What kept me engaged were the human stories of people driven by camaraderie, curiosity, competition, collaboration, capitalism. I 'read' the book on audible.
Barbara Friedman – American Prometheus: The Triumph and Tragedy of J. Robert Oppenheimer by Kai Bird and Martin Sherwin (NF), is a fascinating biography of the brilliant theoretical physicist, the man who made the Manhattan Project (and the bombs) happen. He was caught up in the McCarthy Trials – was he a member of the Communist Party? – and ended his career as the head of the Institute for Advanced Study at Princeton. There were heroic as well as tragic aspects of his life. The book is very much worth a read.
Charlie Atherton – When We Cease to Understand the World by Benjamin Labatut (NF), a National Book Award finalist and rated by the NY Times as one of the ten best books of 2021. I must admit that I am usually a reader of fiction, crime fiction, but I most enjoyed the author's combination of personal details from the lives of eminent scientists and mathematicians, many of which were undoubtedly fictitious, coupled with readable descriptions of ideas produced by the greatest minds of the modern era.
Chris Boutourline – Anxious People by Fredrik Backman (F) (author of A Man Called Ove). I read this after my wife started it and then put it down after 40 pages or so. She said that the transcripts of the police interviews of witnesses weren't making sense and, that, overall, she just wasn't enjoying it. Since it is an upcoming read for my book club I read it all the way through. The gist of the story is that a bank robbery goes bad, and the bank robber takes the attendees of a condo open house hostage while trying to figure out what to do next. Early on the novel does feel disjointed as the witness statements reveal more about those recounting than about the robber. Best not to say much more, other than I told my wife that I thought she'd be rewarded by picking up where she left off, and, after finishing it, she agreed. Suicide is one of the numerous themes the novel touches upon.
Cbris Rothenberger – The Four Winds by Kristen Hannah (F). This is the story of Elsa, unloved by her family, a hasty marriage, and abandonment by her family. The Dustbowl, Great Depression become the backdrop to the story of Elsa's survival. Starvation and desperation punctuate this book. She leaves for California with her children in search of a better life and there endures the battle between the "haves" and "have nots," a nation divided, and the rising up of migrant workers in her struggle to survive.
This book was a sad and difficult, but an illuminating read of an era that I knew little about. It puts a spotlight on the land, on love, the definition of hope and heroism, and a country in crisis. It is a very powerful story that has stayed with me and is a portrait of that time in our history as seen through Elsa's eyes.
Chuck Tilis – Thou Shall Innovate—How Israeli Ingenuity Repairs the World by Avi Jorisch (NF). A compendium of inspiring vignettes describing the incredible contributions "Israelis" created to improve the lives for all human-kind. Israelis in quotes as most inventions were due to the collaboration between Jews and Arabs. I liken this book as the sequel to Start Up Nation. Each story stands on its own and can be read one at a time at any pace.
Cindy Olmstead – The Personal Librarian by Marie Benedict and Victoria Christopher Murray (HF). Historical novel about JP Morgan's personal librarian, Belle de Costa Greene, the Black American woman who hid her identity to curate a collection of rare manuscripts, books and artwork for JP Morgan's new Pierpoint Morgan Library. This is the story of an extraordinary woman known for her intellect, style (famous for her hats), and ability to mingle in society's upper circles to accomplish what she knew she had to do. Excellent read!
David Stang – Hair of the Dog to Paint the Town Red: The Curious Origins of Everyday Sayings and Fun Phrases by Andrew Thompson (NF), a lawyer obsessed with finding out the truth about over two hundred Idiomatic expressions and how they were derived. Thompson's persevering scholarship traces the roots of several terms in his book as far back as the Fifteenth Century. For curious minds this book is a truly fascinating read.
Donna Pollet – Anil's Ghost by Michael Ondaatje (HF). Given the most recent headlines about the uprising and collapse of the government in Sri Lanka, this novel written in 2000 characterizing an earlier and turbulent civil war of unrest, murder, and kidnapping will evoke interest. The writing is compelling, and the characters are multi-dimensional with absorbing back stories. Anil, a forensic pathologist called in by an international organization, teams up with Sarath, a local government official and archeologist to investigate a series of murders in violation of human rights. Their investigation leads to the discovery of an unidentified victim and becomes a mission to find justice for him and the countless other nameless murdered. It is a story of personal tragedy, individual integrity, and the spirit of human resilience.
Elizabeth Lewis – Walk with Me: A Biography of Fannie Lou Hamer by Kate Clifford Larson (NF). With its copious footnotes, this biography reads more like a thesis than a popular account of the life of a remarkable woman whose presence in and command of the Civil Rights Movement spanned much more than is popularly known. It is frightening, uplifting, and far too relevant for the faint of heart.
Elizabeth Tilis – Lily's Promise: How I Survived Auschwitz and Found the Strength to Live by Lily Ebert (NF). The story of a Holocaust survivor from Hungary and her great-grandson Dov who used social media to track down the family of the GI who gave Lily a banknote on which he'd written "Good luck and happiness" the day she was liberated.
Ellen Kessler – Prison Minyan by Jonathan Stone (F). I recently read & enjoyed this novel. It is modeled after Otisville State Prison in Otisville, NY (Michael Cohen, personal atty for Trump before he started talking, went there). The book is very entertaining and often amusing. The rabbi conducting the minyan is one of three rabbis in prison! The characters are stereotypical in some ways, and there are some serious ideas to consider, but I enjoyed the book for the humor most of all. I have recommended it to some friends, and all of them have told me how enjoyable it is. A perfect vacation book!
Ellen Miller – The Twilight World by Werner Herzog (HF). The German filmmaker Werner Herzog's first novel tells the story of a Japanese soldier — Hiroo Onoda — who defended a small island in the Pacific for 30 years after the end of World War II. It is an absolutely remarkable and mesmerizing story, from both how Herzog met Onoda to the long hours they spent together unraveling Onoda's story. We learn how Onoda survived in the jungle and fought the enemy as he had been instructed by his superior officer in 1944, just as the Japanese troops began to withdraw from the island. He ignored repeated pleas to surrender throughout the years, thinking they were 'enemy' tricks.
Herzog brilliantly adds some details to the story, which are purely fictional, to fill in the blanks of the actual story and to keep the reader engaged. This is an unusual book, an unbelievable and unknown story brought to life by Herzong's storytelling and literary talents.
Fran Renehan – The Lincoln Highway by Amor Towles (F) who also wrote A Gentleman in Moscow, which was one of the best books I have ever read. I think his writing is superb. This story is about a young boy just released from a detention center. He finds his brother, and they set off to find their mother. However, two other boys arrive on the scene that have escaped from the same institution. The stories are twisted, and there are way too many segues for me. But I still could not put it down.
Fruzsina Harsanyi – The Grieving Brain: The Surprising Science of How We Learn from Love and Loss by Mary-Frances O'Connor (NF). This amazing book by a neuro-scientist shares groundbreaking discoveries about how our brain handles grief and provides a new paradigm for understanding love, loss, and restoration. During the past 10 months I have read a lot of fiction and non-fiction about grieving, and this is by far the most helpful.
Garland Standrod – H of H Playbook by Anne Carson (F). Anne Carson is an eccentric and quite original poet and translator of ancient Greek texts, and for her translations, she uses modern language and contexts to bring out the depth and wit of the piece involved. H of H Playbook is a facsimile edition of her translation, with illustrations, of Euripides play Herakles. Anne Carson is also well known for her translations of Sappho and of the Oresteia.
Hugh Riddleberger – Clementine: The Life of Mrs. Winston Churchill by Sonia Purnell (NF), author of best selling A Woman of No Importance. Well written, exploring the life of Clementine Churchill…once again confirms my belief that women are so much better in most things. Devoted to Winston, without her, most likely Britain would have fallen. His loyal advisor and critic, a complex woman. Worth a read.
Jane Bradley – Empire of Pain: The Secret History of the Sackler Dynasty by Patrick Radden Kee (NF). This extraordinary history of the family and the marketing strategy at the heart of the opioid crisis helps you understand, and support, the movement to drop the Sackler name from the museums and galleries whose benefits so many have enjoyed.
Jeff Friedman – The Fall of Robespierre by Colin Jones (NF) provides a detailed, hour-by-hour account of the coup that ended Robespierre's reign in 1794. The history alone is gripping, but the book also offers fascinating insights into the nature and fragility of political power.
Jesse Maniff – In the Garden of Beasts by Erik Larson (NF). Set in Nazi Germany in 1933 and told from the perspective of the American ambassador's family, this book was a terrifying reminder of what can happen when fringe beliefs become normalized in the pursuit of maintaining power.
Judy White – The Spirit Catches You and You Fall Down by Anne Fadiman (NF). I had read this some years ago and re-read it last winter, enjoying it again. The author becomes very involved with all the players in a real-life drama involving a Hmong family, whose young child has seizures that cannot be controlled, and the doctors and social workers who try to help. She (the author) is able to understand where each of these people is coming from and convey their positions beautifully, no easy task. The author, too, plays a role even as she observes. An all-time favorite — I'll probably read it again in a few years.
Kate Latts – Hands down the best book I have read in the past few month is The Women of Chateau Lafayette by Stephanie Dray (HF). There are three interwoven true stories about the women who were inspired by the legacy of Marquis de Lafayette and his castle in the French countryside. One of the stories set in the late 1700s chronicles Lafayette's wife throughout their 34 year marriage and his journey to become a beloved hero. The second story is set during WWI and features the real life woman who created the Lafayette Foundation as she travels between NYC and France establishing Lafayette's castle as an orphanage. The third story is set in WWII and focuses on a young woman who grew up the orphanage and joins the resistance movement during German occupation. The book is not short, but very good.
Kathleen Kroos – The Seven Husbands of Evelyn Hugo by Taylor Jenkins Reid (F). This book has huge juicy secrets right up until the end.
Larry Maknson – Walking the Bowl: A True Story of Murder and Survival Among the Street Children of Lusaka by Christ Lockhart & Daniel Mulilo Chama (NF). An absorbing, immersive look at the lives of street children in Lusaka, Zambia. The book is a result of a multi-year anthropological study of the slum-dwelling kids, but it reads like a novel as it follows the lives of its four main characters. An absorbing read.
Marsha Harbinson – In the City of Bikes: The Story of The Amsterdam Cyclist by Pete Jordan (NF), It's a fascinating history of cycling in Amsterdam & especially interesting to read of the cycling resistance to the Nazi occupation in WWII.
Martha Curtin – Pachinko by Min Jin Lee, (HF). I recently read this historical fiction novel that explores life from the perspective of Koreans who emigrated to Japan during WW2. The book is presented in three parts, representing 3+ generations, but is a quick read due to it being well written. This rich time in history offers personal stories from so many perspectives… I'm hooked on historical fiction from this era.
Mike White — The Rose Code by Kate Quinn (HF). I don't read much fiction but really enjoyed this novel, based on real events and people, about the codebreakers in England during World War II. Hard to put down; many twists and turns in the plot. Judy liked it too.
Mary L – Damon Runyon Omnibus by Damon Runyon (F). I finally finished 500 pages of Damon Runyon short stories which I've been sampling for four years.  They are funniest when read one at a time as a pause between longer books.  Available on-line in Australia:  https://gutenberg.net.au/ebooks11/1100651h.html
The natural habitat of Harry the Horse and Nathan Detroit is the neighborhood of Manhattan where I was born. I even found a reference to the hospital where that occurred in one of the stories. Runyon's stories are all in the present tense which makes them even livelier than they naturally are. I marvel that a man born in Kansas (Kansas!) could capture the ethos of 1920s/30s New York. Set aside all your modern concerns about sexism and representation and go to Guys and Dolls-land. This guy says the book can do.
Meg Gage – The Weight of Ink, Rachel Kadish (HF). A remarkable story that weaves an interconnected tale of two women: one a Jewish survivor of the Spanish Inquisition and a refuge from Amsterdam, who in London manages to become a scribe for a blind rabbi; the other a jaded and ailing London historian who has a deep personal and professional connection to Jewish history. The story and the connection of the two main characters is launched when a huge trove of 350 year old original Jewish letters and documents is found in the course of the renovation of an derilict mansion outside London. The book took Kadish over 10 years to write, which resulted in a deeply researched and poignant story with plot threads involving the likes of Shakespeare and Spinoza. Amazing details about life in London just before and during the plague — I felt like I was there! One of the most compelling books I've read in years.
Richard Miller – The Grieving Brain: The Surprising Science of How We Learn from Love and Loss by Mary-Francis O'Connnor (NF). Recently, I came across what has truly been the most insightful explanation of anything I've read in connection with the topics of loss, grieving, and grief. O'Connor writes about what happens in our brain when we experience loss and why grief and grieving are so powerful. In helping us understand what science has recently learned about these issues, she shows us a new perspective and a new way to think about these powerful issues. O'Connor writes that The Grieving Brain is in no way an 'advice book,' yet for me it offers so many new insights on these subjects that I will return to it many times and will certainly recommend it others.
Romana Campos – I just finished The Night Watchman (F) by Louise Erdrich and really enjoyed it. Can you fact check this, but I believe it won a Pulitzer Prize (Ed. Yup. 2021). So what did I like about it? Cultural perspective. The conversations that take place inside the homes and the workplaces of individuals and families make you feel like you're sitting at the kitchen table with family, and you find out what's important and relevant from the perspective of that person, that family, and that community's lived experience.
Sam Black – Breaking the Age Code by Becca Levy (NF). Levy, a professor at Yale, develops the evidence that common American stereotypes about "senior citizens" are inaccurate and are quite different from the way society views these citizens in some other countries. Moreover, she builds the case that when society believes these things, senior citizens go along, to their detriment, and that these beliefs actually increase illness and death rates. So be warned!
*** *** ***
On a slightly different note, since there are so many books available and we have so many choices, I am curious about how each of you came to read the book you cited. If you have a few moments, please let me and others know in the Comment section of this post how you chose this particular book as well as generally how you go about picking the books you read. That may give all of us ideas of how to find good reads and not spend time on books that are not worthy of our reading time.