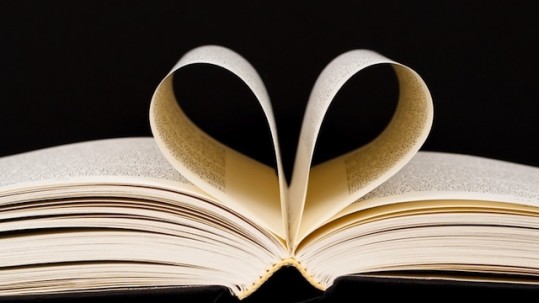 Seventy-two* adult contributors (plus two children) responded to this 13th MillersTime call for favorite reads. Readers of this site, between the ages of 4 and 100, have offered 290 titles. Once again Nonfiction (NF) edged out Fiction (F), 51-49%. Women were 53% of the contributors; 47% were men.
(Asterix * indicates addition after the initial publication.)
Most Cited Titles:
Nine titles received three or more citings:
A Promised Land by Barak Obama (NF).
Empire of Pain by Patrick Radden Keefe (NF).
Facing the Mountain by Daniel James Brown (NF).
Killing Commendatore by Haruki Murakami. (F).
Peril by Bob Woodward and Robert Costa (NF).
The Lincoln Highway by Amor Towles (F).
The Magician by Colm Toibin (F).
The Personal Librarian by Marie Benedict & Victoria C. Murray (F).
The Sentence by Louise Erdrich (F).
Sixteen books received two nominations, and there were three books of poetry cited.
The remaining 272 titles were only mentioned once, but they too are worthy of your attention. What makes this list particularly valuable are the personal descriptions of why a particular book was a favorite.
Hopefully, you'll return to this list throughout 2022 for possible new reads, many of which have not been listed in the various 'Best Lists of 2021' by 'professional' reviewers.
The list below is alphabetical by first name. Any errors are soley my responsibility. Let me know if I need to make corrections. And if you missed the deadline, you can still send in your favorites – Samesty84@gmail.com., and I can easily add them.
Individual Contributors
Abigail Wiebenson:
Without question most of my reading has been coaching related. The one total escape book was The Giver of Stars by JoJo Moyes (F). That woman can tell a tale!
Not a book, but like reading a chapter of one a day is Heather Cox Richardson's Letters from an American (NF). She brings historic context and sanity to the political nuttiness and scary stuff.
Allan Latts:
How the Mountains Grew by John Dvorak (NF). After visiting Zion National Park, I was curious about the geologic history of the of the US. This book basically explains the history of the continent over the last 4.6 billion years. Kind of geeky but non the less interesting.
Prediction Machines: The Simple Economics of Artificial Intelligence by Ajay Agrawal, Avi Goldfarb, and Joshua Gans (NF). More of a business book but basically explains artificial intelligence and how it will change business and the world.
No Rules Rules: Netflix and the Culture of Reinvention by Reed Hastings and Erin Meyer (NF). Reed is founder of Netflix. This book explains his management philosophy and the culture @ Netflix.
Power & Thrones: A New History of the Middle Ages by Dan Jones (NF). End of Roman Empire through Reformation.
Anita Rechler:
The True American by Anand Giridharadas (NF). After reading and recommending Winner Take All for the summer installment of Favorite Reads, I read The True American, also by Anand Giridharadas. It is a remarkable true story that reads like fiction about two people: one a terrorist and the other, an immigrant, his victim. The victim seeks mercy for the attacker. The book digs deep into the character, identity, and personal journey of both. I listened to this book narrated by the author. Check out his newsletter, The.Ink.
Peril by Bob Woodward and Robert Costa (NF). A page turner that I wish was a made-up thriller. Alas, it all really happened (unless of course you believe in fake news.) Woodward and Costa know how to research and document a story as well as write it like a page turner.
Facing the Mountain: A True Story of Japanese American Heroes in World War II by Daniel James Brown (NF). Rounding out my NF picks is another story of life in America. This one is about Japanese American soldiers who fought in WWII even as their families were being incarcerated. The story is all too familiar across racial and ethnic groups whether enslaved, incarcerated, detained.
And yes, for lighter entertainment I did read several Louise Penny books. Thank you to whomever suggested them.
Barbara Friedman:
Every Drop of Blood by Edward Achorn (NF) relates the days around Lincoln's second inauguration and address (at 701 words was incredible). The book fleshes out the times and feelings of those days as well as the people surrounding Lincoln, including John Wilkes Booth, Frederick Douglass, Salmon Chase and his daughter Kate, Walt Whitman, and Clara Barton, to name a few. Even if you have read many books on Lincoln, this book is still worth a read.
Prisoner: My 544 Days in an Iranian Prison – Solitary Confinement, a Sham Trial, High Stakes Diplomacy and the Extraordinary Efforts It Took to Get Me Out by Jason Rezaian (NF). This short (!) book title gives you all that you need to know. The book was a fascinating read and worth the time. Spoiler alert: he was released, left Iran within some 12 hours of the release (there were more issues that needed to be resolved), and now works in DC.
A World Transformed by George H.W. Bush and Brent Scowcroft (NF) is a very informative read about foreign affairs during the Bush administration, primarily about the eventual breakup Soviet Union and Desert Storm and how the administration worked with European, Soviet, and Arabic leaders as a united front on these major events. Interestingly, it is written more like a dialogue/conversation between Bush and Scowcroft on each topic or event with background information added as needed.
Edison by Edmund Morris (NF) is a detailed and very interesting biography of a renowned inventor, not scientist, whose developments spanned some 80 years and products from electric light to the phonograph to much more. Oddly the book is written in decades starting at the end of Edison's life and moving backwards! I quickly gave up on that and recommend reading the book from the last chapter to the first – in chronological order. It is well worth the effort!
The Chancellor: The Remarkable Odyssey of Angela Merkel by Kati Marton (NF) is a "lite" biography with each chapter looking at one aspect of her life/chancellorship. It does not go into depth on her chancellorship and accomplishments but instead makes her seem like a real person who swears, laughs a lot, and doesn't have too much invested in an ego (given what she has accomplished).
The Lincoln Highway by Amor Towles (F) is a very well written and thoroughly enjoyable book about Emmett, a teenager from Nebraska who is released from a prison work camp, 2 stowaways from the work camp, and Emmett's younger brother, Billy. The book takes place over 10 days as they – in very different ways – get to NYC (having intended to go to San Francisco), the adventures along the way, and the development of wonderful characters. This book is very different from A Gentleman in Moscow, but equally enjoyable.
Ben Senturia:
Never by Ken Follett (F). As a lazy reader, I resist long books, but Ken Follett is the exception. This new novel is long (804 pgs) but is typically a well written, compelling, political novel that moves between the Sahara Desert, China, N Korea, and the White House. Terrifyingly realistic
Think Again by Adam Grant (NF). I am half way through Think Again by organizational psychologist Adam Grant. He tells stories supported by research in helping us understand and learn how to open peoples minds (including our own). He confronts the tendency to preach and defend our opinions versus being open to minded including how to deal with those who preach and defend. He includes how this applies to political conversations and to discussions with Yankee hating Red Sox fans (not that that would apply to anyone in this group). He writes well and avoids dry lectures.
Bob Thurston:
The Splendid and the Vile by Erik Larson (NF). This is a fascinating book that reads like a page-turning mystery, but it's real! It's the story of Winston Churchill as he leads his country through a really rough year, with intense bombing of London and the whole of England, trying to keep up the country's defenses, and maybe more importantly, its spirit. Larson writes about so many WWII events and aspects that I never knew, but his great achievement is how he weaves together, from a great number of diaries, a personal narrative involving Churchill's family, close associates, advisors, and more—including "inside" information from German diaries. Churchill comes across as a really wacky but lovable fellow, but you find yourself really rooting for him, and you understand how he was able to inspire his countrymen to keep up their morale.
Brian Steinbach:
This year I read a lot more fiction than usual, thanks to extra time during the winter months and action on reviews. I'll skip the non-fiction (although I greatly enjoyed A Promised Land) and write about these five.
Deacon King Kong by James McBride (F). I read this based on an excerpt in the NYT, of all places, that left me asking for more. A tightly plotted story of the denizens of a multi-cultural housing project, a church, and some low-level mobsters. A main mystery hangs over all of them which I did guess but there were other whose solution was a surprise. Especially the cheese.
King Suckerman by George Pelacanos (F). I've often seen references to Pelacanos' writing and decided it was time to read one of his crime stories. Believable characters and much fun about 70's DC, and a shout out to the late, lamented Ben Bow.
Where the Crawdads Sing Delia Owen (F). A two track plot of an abandoned girl growing up on her own and a murder for which she is acquitted, that seems to resolve itself – until you get the what at first seems just like an afterword. A lot about the valued of wetlands. Couldn't put it down.
Lincoln in the Bardo by George Sanders (F). This was so much fun to read – back and forth between dead people talking who aren't actually sure they are dead and real events, with a cross-section of classes of people and various musings on life and after life – a fantasy with messages.
Lethal White by Robert Galbraith (JK Rowling) (F). Rowling always writes a page-turner and this is no exception. Cormoran Strike and Robin Ellicott are engaging characters, and the story – involving a possible long ago murder and a painting of a horse – kept me going .
Carol Haile:
Redeeming Justice by Jarrett Adams (NF). This book disturbed me to no end. Our justice system is in need of significant changes to ensure all people are given a fair trial and truly presumed innocent until proven guilty. I'm drawn to stories of wrongful incarceration, and, in particular, where the accused overcomes all obstacles to lead a productive life despite the time spent in prison for a crime they didn't commit.
The Girl from the Channel Islands by Jenny LeCoat (HF). A departure from typical Holocaust books in that the focus is assimilating back into a broken world after the liberation. The author's research is extensive, and she offers an appendix at the end that is as good as is the book. Each time I read a Holocaust book I am torn apart and also concerned that this piece of history is being diluted. There are twists and turns and of course a love story…but most importantly this book depicts the devastation of what families went through and the continued heartbreak for those that survived.
Finding Chika: A Little Girl, an Earthquake and the Making of a Family by Mitch Albom (NF). I'm a fan of Mitch Albom. His writing and books make me pause and really think about issues. This one is no different. You will fall in love with Chika, who was bornt hree days before the Haitian earthquake. Her mother dies during childbirth of her younger brother, and Chika lands in the Have Faith Haiti Orphanage, operated by Albom. Finding Chika reminds us of the strength and resiliency of children, the lessons they teach us as adults, and a portrayal of what a family is, regardless of bloodlines. Have tissues handy.
Catherine Lynch:
Let the Great World Spin by Colum McCann (F). Just read it. One day in the life of NYC, the day that a tightrope walker crossed between the two towers of the World Trade Center.
A Hero of France by Alan Furst (F). Love all of his novels – dark, atmospheric, moving immersion in Europe as WW2 descended. Ordinary people being quietly heroic, or not.
The Beauty of What Remains by Steve Leder (NF). This rabbi's practical discussion of the end of life is one that (in the marketers' cliché) everyone should read.
Still Life, and A Fatal Grace by Louise Penny (F). The first two Armand Gamache murder mysteries, set in Quebec. Thoughtful, vivid, humane, well-written. These are people, moreover, who love books and food.
Setting the Table by Danny Meyer (NF). One of the best business books I've ever read, bar none, and particularly enjoyable if you love his restaurants.
Pure Invention: How Japan's Pop Culture Conquered the World by Matt Alt (NF). Fascinating history, focusing within Japan's rise from the ashes of WW2 on the creation of world-changing phenomena like karaoke machines, Tamagotchi and the Walkman – great fun.
Charlie Haile:
The Lost Apothecary by Sarah Penney (F).
Project Hail Mary by Andy Weir (F).
Running All Over The World, Our Race Against Early Onset Alzheimer's by Anthony L. Copeland-Parker (NF).
Chris Boutourline:
I thought the MillersTime readers might enjoy knowing that their submissions have real impact. Last year, for some strange reason, I had the notion that I might be doing more reading than usual so I mined the MT reader's list for possibilities. The more interesting a review was, the greater the likelihood that it made my list. I enjoyed some books more than others but none was a "loser", and some I would never have discovered if they didn't make the list.
I ended up reading these MT readers suggested books: The Cold Millions by Jess Walter, Interior Chinatown by Charles Yu, Homeland Elegies by Ayad Ahtar, Caste by Isabel Wilkerson, The Searcher by Tana French, Deacon King Kong by James McBride, The Weight of Ink by Rachel Kadish, The Deepest South of All by Richard Grant, The Girl with Seven Names by Hyeonseo Lee, The Splendid and the Vile by Erik Larson, American Prison by Shane Bauer, The Genius of Dogs by Brian Hare, A Race to Splendor by Ciji Ware. Thanks MT readers :)
Some favorites I discovered on my own or through my book club:
Klara and the Sun by Kazuo Ishiguro (F) was a standout for me. A creative "coming of age" story centering on a young girl and the artificially intelligent thing ("robot" seems demeaning) that becomes her friend. Interesting notions on the nature of attachment, love, growth and learning.
Harlem Shuffle by Colson Whitehead (F). This novel, set in 1960's Harlem, is hard to categorize; it's kind of a "who done it" but, with so much getting "done", that that seems an insufficient description. It kept me turning pages and evoked a strong sense of a bygone place and time for this boomer.
A Swim in a Pond in the Rain by George Saunders (F). This work is an very enjoyable exercise in creative reading and writing. It's based on a workshop that Saunders has taught for aspiring writers. A careful dissection of the short-story works by a selection of Russian authors is, overall, a joy to read (don't give up after the first story, the manner of analysis changes as you read on). For me, it was worth it if only to read Leo Tolstoy's "Master and Man" which I never would of come across otherwise
Offshore by Penelope Fitzgerald (F). Fiction, with origins in fact. A woman, estranged from her husband, lives, with her two young daughters, on a barge that is anchored in London's Battersea district. A cast of characters are moored on barges next to hers making up a strange community. Various challenges and situations arise. I liked the way the author's subtle, "matter of fact", manner drew me in. As a bonus, the daughters reminded me of a long forgotten, but, very much enjoyed movie of my youth, The World of Henry Orient (1964) starring Peter Sellers.
What Strange Paradise by Omar El Akkad (F). A beautifully, haunting tale of refugees and the perilous journey many make across the Mediterranean Sea told from the perspective of a young boy. Along with Klara and the Sun this was at the top of my year's "best" list.
Chris Rothenberger:
The Paris Architect by Charles Belfoure (F). An emotionally charged story about choices, sacrifice and courage during the German occupation of Paris. Tense story of an architect hiding Jews from the Nazis is a definite page turner with its contradictions, horrors and ambivalence as the architect collaborates with the enemy in an attempt to prove his talent and survive. The book raises ethical questions and the descriptions and questions raised will stay with you long after the book is finished.
Eternal by Lisa Scottoline (F). Rome, Italy in 1937. Elizabetta, Marco and Sandro live there. Mussolini, war, German invasion, fascism themes are based on true historical occurrences. This is a story about love, war, losses, loyalties, families and betrayals. You can feel life in Rome, taste and "smell" the food, see the city, feel the deprivation in the Jewish ghetto in the telling of the events surrounding the 3 main characters. I read this book in days.
The Rose Code by Kate Quinn (F). Inside the lesser known world of cryptology, the code breakers of WW2 work tirelessly to turn the tide of the war in 1940. Well researched story of mousy Beth, debutante Osla and self made Mab as England readies to fight the Nazi's. These women are called to break German military codes. War, loss, and the pressure of extreme secrecy tear the trio apart. Impeccable detail about cryptanalysis, translation, and registration are described. The three friends turned enemies are reunited by an encrypted letter, and they come together to crack one final code as they unite against a traitor. Gripping story and great character development. There is also a Netflix movie called Bletchley Park.
The Forest of Vanishing Stars by Kristen Harmel (F). Yona is stolen from her wealthy German parents and raised in Eastern Europe's unforgiving woods. Based on true events (see Netflix movie Defiance). She is alone in 1941 when her kidnapper dies. She comes upon a group of Jewish people fleeing the Nazis and teaches them about survival and uses her skills to lead them to safety. They teach her about the outside world. Eventually her past collides with her present when she escapes into a German occupied village. Wrenching and suspenseful novel of historical fiction.
The Book Woman of Troublesome Creek by Kim Michele Richardson (F). This is the story of Cussy Mary Carter of Troublesome Creek, Kentucky who is a worker in Roosevelt's Kentucky Pack Horse Library Project. Hard scrabble, impoverished lives learn the joy of books because of her. Cussy is the last of her kind as her skin is a shade of blue from an inherited genetic mutation/gene. She lives with and confronts danger, prejudices and suspicion in the holler. It is a fascinating footnote in history. You come to know her patrons and cheer for her to be successful. The substory of methemoglobinemia is important, too, as it is based on in depth research. Financial obstacles, harshness of the land, and fierce mistrust had to be overcome. I have just learned that book #2 will appear in May 2022 which continues the story of Cussy's daughter.
The Great Alone by Kristen Hannah (F). This is a story about surviving in the unforgiving Alaskan wilderness, off the grid and about growing up with an abusive and volatile father. Dad Ernt, Mother Cora, and 13 year old Leni and the dangers they face are juxtaposed against Alaska's beauty in the 1970's. Colorful characters, strong women, decent townsfolk are the background to their survival. Strong them of domestic violence in this book which may be unappealing to some readers as the father was mentally unstable after his time in the Vietnam war. Author did extensive research and created a vivid background to create this authentic narrative which I read in two days!
Chuck Tilis:
Theodore Herzl: The Charismatic Leader by Derek Penslar (NF). For those wanting to learn more than Herzl was the father of Zionism from Sunday school, this book may be the answer. The story of Herzl's rise to fame is not well understood nor the demons affecting him. Penslar weaves his biography between these two aspects of his life with the chutzpah (aka charisma) it took to achieve his ambitions in a short time period given his death at the age of 44.
Bugsy Siegel: The Dark Side of the American Dream by Michael Shnayerson (NF). Many of us saw the movie "Bugsy" with Warren Beatty and Annette Bening. The book tells a more sordid story of a Jewish mobster who would do anything and kill anybody to achieve his goals. This is a short read–and yes, Bugsy achieved notoriety and to an extent was hailed as the inspiration behind the Las Vegas we know today. Not sure this is the role model of the American Dream any of us dreamt of.
The Spy and the Traitor–The Greatest Espionage Story of the Cold War by Ben Macintyre (NF). I can't vouch for the truthfulness of the title–but–this is a gripping story which exposes the workings of double agents and the havoc they cause. Macintyre, a Brit, is a preeminent authority on spies and shows his knowledge when telling the story of a man who has been referred to as the most consequential Russian double agent (ie he spied on his home country) during the Cold War who ultimately had audiences with Thatcher and Reagan. Yet at times it reads like Inspector Clousseau was in charge.
Is Paris Burning? by Dominique Lapierre and Larry Collins (NF). A 1965 book and later a movie with an all star cast. This is an incredible story of how "we" almost lost Paris to the evilness of Hitler's madness. And of course the story must include the dysfunction of the French political parties, the hubris of Charles DeGaulle and yes, the incredible sacrifice of many ordinary citizens to protect their homeland.
People Love Dead Jews by Dara Horn (NF). I read the book and listened to it on Audible which is narrated beautifully. Suffice it to say "Just Read It or Listen To It or Both."
On Rockingham Street: Reclaiming My Family's Jewish Identity-Our Journey from Vilna to the Suburban South by David Kuney (NF). David, an attorney by background with outstanding writing talent, turns a box of family mementos into a full-fledged investigation of his family's migration from Vilna to the US and ultimately Arlington, Va. His own story has some interesting twists and turns especially during the Viet Nam Era. David asks all of us to consider our views of what it means to be Jewish in America today.

The Jewish Life of Alexander Hamilton by Andrew Porwancher (NF).
Who knew? An incredibly well researched book which is sure to cause conversation and multiple spontaneous Google searches while doing so. The question of "was he or wasn't he?" is just a thread of learning about the social/political situation confronting Jews during revolutionary times, their contributions to the formation of the United States and Hamilton's association with Jews from birth through death.
Cindy Margolies:
Saddened by the passing of poet Robert Bly a month ago at age 94, I've been appreciating how his work stimulated my love of poetry. Although he's famous for his men's movement work, it's his translations of poets from around the world that I will remember. Richard (my husband), introduced me to Bly's work back in the late 60's. He was drawn to it in part because of Bly's activism and poems against the Vietnam War (such as The Teeth Mother Naked at Last, which included such powerful lines as "Helicopters flutter overhead. The deathbee is coming.")
Bly was partial to poems that pack an emotional wollop. He came to focus on spiritual, transcendent poets who wrote about the inner life and nature. He wrote and translated poems (in collaboration with native speakers) in books such as Leaping Poetry and The Sea and the Honeycomb: A Book of Tiny Poems, two of my favorites. Richard and I would read many of these to each other as we drove to and from Maine during summers (before children).
Cindy Olmstead:
All In by Billie Jean King (NF-Autobiography). What a woman! This book captures her self-portrait of her striving for equality not only for women on the tennis court but her activism and unending commitment to fairness and social justice in life. The book is loaded with every match she played (which can be a bit tedious even to tennis lovers). Yet she lets the reader know so much about her personal struggles and demons which she has worked hard to overcome. So glad I read this after seeing her interviewed. New admiration for the woman!
The Warmth of Other Suns by Isabel Wilkerson (NF). My admiration for Wilkerson as a journalist and author soared after reading this epic. (I was very impressed with Caste, but this is equally as powerful). It is the well-documented study of the Great Migration of the black population from the south to the north between 1915-1970 to escape the brutality of the Jim Crow laws to find a better life. To read in detail the hardships, injustices, hopes and dashed hopes of the realities of their plight is overpowering. Wilkerson weaves the story of three individuals, who made their journeys north, amidst loads of astonishing facts and data about this historical saga. A long read but well worth it.
The Book of Lost Names by Kristen Hammel (HF historical fiction). Inspired by a true story from WWII. Main character, Eva, is a young woman who uses her forgery talents to help hundreds of Jewish children flee the Nazis. Determines a way to preserve the real names of the children who are too young to remember who they really are. It is a compelling and moving read.
Midnight Library by Matt Haig (F). Novel is about choices in life and what could of/should of/might have been. Main character Nora, upon her suicide, experiences various ways her life could have unfolded if she had made different decisions. Thought provoking, yet obtuse, read. Once I figured out the story line and the significance of the library, I was able to enjoy a well-constructed read.
Dominique Lallemont:
Things Fall Apart by Chinua Achebe (F). I enjoyed the way it is written like an African Tale, in rich and evocative language. The book also brings an interesting perspective on colonization and the evangelization of the African continent, the destruction of local ancestral religious and spiritual practices without even understanding some of their fundamental values. Having worked for decades in Africa, it took me back to some evenings by camp-fires (no electricity in some parts where I was working), listening to my African colleagues tell stories. I learned through on of my Book Clubs that the book used to be assigned in Middle or High Schools…. This left me quandering how educators could provide all the needed context to understand the key messages of the book.
Trailblazer by Dorothy Butler Gilliam (NF). Autobiography of Dorothy Gilliam, first African American woman to be hired by the Washington Post in 1961, and wife of the artist Sam Gilliam. Fascinating story not only about her own achievements against the odds, but also about racism in Washington DC and in the newspaper industry. Also led me to dig deeper into the work of Sam Gilliam.
Being Mortal by Atul Gawande (NF). [This} practicing surgeon, reveals the struggles of his profession and medicine in general. He examines the limitations and failures of his profession as life draws to a close. And he discovers how we can do better. He follows a hospice nurse on her rounds, a geriatrician in his clinic, and reformers turning nursing homes upside down. He finds people who show us how to have the hard conversations and how to ensure we never sacrifice what people really care about. He shows that the ultimate goal is not a good death but a good life – all the way to the very end. The book gives helpful suggestions on how to ask some 'hard questions' and accept that the point comes when family and friends need to let go.
A Bookshop in Berlin by Francioise Frankel (NF). Fascinating memoir of a Jewish woman from Poland who created the first French bookstore in Berlin in the 1920s, managed to escape to France, where she spent most of WWII, then escape from France to Switzerland. A story of resilience and a strong spirit, but also of the kindness and courage of those who took risks to help her.
Spark: How Genius Ignites, From Child Prodigies to Late Bloomers by Claudia Kalb (NF). The legacy, the lasting impact made by some people is one of the criteria Kalb has used to choose the 13 "geniuses" covered in her book. In this series of linked biographies, Kalb follows the journeys of thirteen remarkable individuals–from Shirley Temple to Alexander Fleming, to Isaac Newton, to Eleanor Roosevelt, to GrandMa Moses, Bill Gates, Yo-Yo Ma, Maya Angelou , John Goodenough, Picasso, Julia Child, Albert Einstein, Charles Darwin and Marilyn Monroe –to discover the secrets behind their talents. Each possessed a unique arc of inspiration. Each–through science, art, music, theater, and politics–reached extraordinary success at different stages of life. And each offers us a chance to explore the genesis–and experience–of genius. The introductory chapter is possibly the best. The linkages between the biographies are somewhat 'tenuous' to say the least, and Kalb does not deliver what she sets out to do. However, I enjoyed reading most about Yo-Yo-Ma, Maya Angelou, Eleanor Roosevelt, and GrandMa Moses. It made me ponder as to what I can do to bring out the genius in any of my grandchildren… of course I should have asked myself that question, when I was raising my kids!!!
Bonus
L'homme qui peignait les âmes (The Man Who Painted the Souls) by Metin Arditi (F). A beautiful tale of a Jewish boy who learns how to paint icons in an Christian Orthodox Monastery, in Acre, in 1078. With a Muslim merchant he discovers Islam, travels from Acre to Nazareth, Cesarea, Jerusalem, Bethlehem, and the Mar Saba Monastery. There he becomes the best icon painter, until he is cast out, for painting the faces of ordinary people, searching to represent what is divine and beautiful in each person. Arditi's language and his story telling talent are worth discovering, but I don't know if the book will be translated into English.
Sam Wu Is Not Afraid of the Dark by Katie and Kevin Tsang (F for kids). I read the book with my 9-year old grandson, and we loved it. He could really identify with Sam Wu, a rather shy boy, going through various adventures and how he tried to overcome his fears.
Donna Pollet:
Furious Hours: Murder, Fraud and the Last Trial of Harper Lee by Casey Cept (NF). A bizarre true crime case reminiscent of a southern gothic replete with larger than life characters, racial politics, and courtroom drama and shenanigans, and the sorrowful story of the inability of a revered author to bring it to life on the page.
Memorial Drive by Natasha Trethewey (NF). A beautifully expressed elegy to her mother and a poignant memoir of racism, domestic abuse, and her mother's murder which gave voice to the consummate and lyrical writer and poet she became.

Iron Lake (Cork O'Connor Series) by William Kent Krueger (F) Print and Audio. The first book in an enduring mystery series which is part crime, part Native American folklore and history, and part stunning descriptions of Northern Minnesota. The characters are multidimensional and the plots compelling not just for the mystery reader.

Win by Harlan Coben (F). A Harlan Coben mystery at its best. Win, the primary character, is one of the mainstays of Coben's Myron Bolitar Mystery series, a violent and shadowy figure. The plot is riveting. The repartee is fast and furious. It's all about Win, his luxurious wealth, family lineage, and the very dirty family secrets even he is unaware.

The Arsonist's City by Hala Ayan (F). A not so traditional family and immigrant saga of Lebanese, Syrian and Palestinian refugee culture set in contemporary times which spans decades. The expectations and allure of the American dream and how it is experienced by a Lebanese/ Syrian couple is complicated by long held secrets and unresolved longings. The children are all affected in trying to find their niche. The return to a ravaged Beirut where the fate of the family home as legacy must be resolved is the perfect gathering to unleash family drama and reveal all.

Squirrel Hill: The Tree of Life Synagogue Shooting and the Soul of a Neighborhood by Mark Oppenheimer (NF) Print and Audio. The book is all about the "soul" of this community, its diverse residents, it's history and evolving changes as a neighborhood, and, most importantly, its resilience even before the horrific shooting. Squirrel Hill comes alive and inspires on the page through insightful interviews and the voices of its residents.
Ed Scholl:
The Glory of Their Times: The Story of the Early Days of Baseball Told By the Men Who Played It by Lawrence Ritter (NF). This is one of the greatest books ever written about baseball (which I happened to receive as a prize for winning a MillersTime baseball contest!). It's a collection of recordings the author made between 1962-1966 of his interviews with old time baseball players. Told in their own words, it's a fascinating step back into time. My only regret is that the author did not interview any black players from the Negro Leagues that featured so many great baseball players before the Major Leagues were integrated by Jackie Robinson in 1947.
The Master: The Long Run and Beautiful Game of Roger Federer by Christopher Clarey (NF). O.K., I confess I'm a tennis and baseball junkie, as revealed by these two book selections. I've long admired Roger Federer's game and his behavior on and off the tennis court (though he was quite a brat as a teenager!). This book did not disappoint.
Ed Schweitzer*
A History of the United States in Five Crashes: Stock Market Meltdowns That Defined a Nation by Scott Nations (NF). Mr. Nations identifies contributing events and connections between the crashes of 1907, 1929, 1987, 2008 and 2010. I defy anyone to read about the "Panic of 1907" and not see the parallels between then and now. Human nature does not change!
Elaine Samet:
As I attempt to record some of my memories, I am attracted to reading memoirs. Both of these are unusually well written.
The Color of Water: A Black Man's Tribute to His Mother by James McBride (NF).
Winter Journal by Paul Auster (NF).
Elizabeth Lewis:
Apeirogon by Colum McCann (F or NF, take your pick). An apeirogon is a polygon with an infinite number of sides and angles. And as such this novel, based on real events, traces the lives of two fathers—one Israeli, the other Palestinian – linked in tragedy by the killing of their daughters – through countless angles and events. The book, arranged like 1001 Nights, is smart with flights of fancy and information all linked back to the two main events. Beware: it is not "balanced."
Elizabeth Tilis:
My goal for the year was to read 52 books and as of Dec. 1, I'm at 50 (and halfway through number 51). Here are my top six:
Grouping these two together because they're by the same author: The Seven Husbands of Evelyn Hugo and Malibu Rising by Taylor Jenkins Reid (F).
The Pale-Faced Lie by David Crow (NF).
The Wife Upstairs by Rachel Hawkins (F).
Behind Her Eyes by Sarah Pinborough (F) – also watched the Netflix mini-series based on the book and enjoyed it.
The Four Winds by Kristin Hannah (F). I've read almost all of her books and think this is her best one.
The Vanishing Half by Brit Bennett (F).

Samantha Tilis – 5+:
Five-minute Stories: Over 50 tales and fables by Cottage Tail
Dragons Love Tacos and Dragons Love Tacos Too by Adam Rubin (a repeat from last year!)
Brooklyn Tilis – 4:
How to Catch a Santa by Jean Reagan
The Monster at the End of This Book by Jon Stone and Mike Smollin
The Little Red Hen by J.P. Miller
Ellen Miller:
Once again it is hard to pick my favorite top reads (and I promise not to cheat this year) out of the 100+ books that I read or listened to in 2021. Generally, I focus my reading on new releases. I follow at least a half dozen sources, and I use my own assessment to figure out which to try. (Sometimes I think I spend as much time reading 'about' books as I do reading them.) I enjoy all parts of the process.
At the top of my list are these six:
Invisible Child: Poverty, Survival and Hope in an American City by Andrea Elliott (NF). I almost missed this book but thanks to the New York Times top 10 books list of this year, I found it just a few weeks ago. For me, the book takes a place in the pantheon of books that I have read over the years that are beyond 5–star rated, books — all of them nonfiction – such as Random Families: Love, Drugs, Trouble, and Coming of Age in the Bronx; The Warmth of Other Suns; The New Jim Crow: Mass Incarceration in the Age of Colorblindness; Evicted, Beneath a Restless Sun, and others – that tell stories of our country and the people and families trapped at the margins of society. Invisible Child will leave you wiser and worried and outraged.
Hell of a Book by Jason Mott (F) This IS one hell of a book, and as such, it won the National Book Award for Fiction. It is a cleverly written semi-autobiographical story of an African-American fiction writer who started his life learning to be 'invisible' as his parents put it "to keep him out of harm's way in a white world." This book is sobering, very funny, weird, and highly imaginative, and a very good read with serious lessons.
The Promise by Damon Galgut (F). This was the Booker Prize winner this year, and I'd say it was well deserved. The book tells a unique story of racial injustice in South Africa (a favorite reading topic of mine), a story of a declining white family's unfulfilled pledge to their Black maid servant. It is beautifully written and heart wrenching, and it was hard to put down. The characters are well drawn and the story is intense.
The Magician by Colm Toibin (F). I'm pretty much a sucker for anything that Tobin writes, which is why I picked this book up to read 500 hundred pages about an author – Thomas Mann – I cared very little about. And not only did I get fully sucked into the (barely) fictionalized account of the life of Mann and the times in which he lived, but as soon as I finished the book I picked up Mann's A Death In Venice to read, and loved it! The Magician is engaging, based on historical records of Thomas Mann's genius and life, and a delight to read.
The Collected Works of Billy the Kid by Michael Ondaatje (F). Here's an off-beat choice for me, an exception to my rule of reading recently released books. This book was written in 1970 and is a mixture of actual history, pure fiction, and imagination — informed by secondary accounts and period photographs — that tells the story of this famed outlaw. It's made up of cleverly written and imagine episodes of Henry McCarty's life and death at the age of 21.
Notes on Grief by Chimamanda Ngozi Adichie (NF). A mediation on the death of her father. It was first written for The New Yorker and is a beautiful tribute to the man, elegantly written (although I would recommend listening to it). It is in part a love letter, in part a statement of extreme grief and loss. Reading this book is a kind of visceral punch to the gut that rings true.
And lastly, please take a look at the books I recommended for the first half of the year. I still believe those are must-reads too.
Ellen Shapira:
Harlem Shuffle by Colson Whitehead (F). A Pulitzer Prize winner just keeps getting better and better! In this suspenseful crime thriller the writing is exquisite, the plot entertaining, and the characters are quirky and memorable. Harlem Shuffle is also very funny which is a delightful surprise after his other more serious books.
The Night Watchman by Louise Erdrich (F). I have read several of her books, but this may be my favorite. This is a sweeping novel about the attempt to move Native Americans off their reservations in the 1950's. There are many characters in many subplots to keep track of; however they are all interrelated and interesting.
The Mountains Sing by Nguyen Phan Que Mai (F). This is an epic account of Viet Nam's painful 20th century history told through three generations of one family dealing with war, famine, and class struggle. The writing was beautiful which is amazing considering that English is not the author's native language.
When All Is Said: A Novel by Anne Griffin (F). I enjoy discovering new authors, and Griffin's first novel centers around an Irishman, near the end of his life spending one last evening at a hotel bar. The story is moving, and the plot is structured in an imaginative and clever way.
What Could be Saved by Liese O'Halloran Schwarz (F). The novel tells the story of a family torn apart by the disappearance of an American child in 1970's Thailand who suddenly reappears 40 years later. Alternating between the 70's and the present, the story gradually reveals the sequence of events that led to the disappearance and the subsequent disintegration of the remaining family. There is some distressing content, but there is a good balance between the seedy side of Bangkok and the beauty of its culture and art.
Ellen Sudow:
Bewilderment by Richard Powers (F) — a kind of next step from his Overstory to questions about life throughout the cosmos intertwined with a father's relationship with a unique son..profound questions raised..gripping emotional story.
The Sweetness of Water by Nathan Harris (F) – a first time novel by a young writer is set in Georgia at the close of the Civil War as Union soldiers move through the South with the news of emancipation with a focus on the complicated relationships between and among races and genders.
The Sentence by Louise Erdrich (F) – Erdrich has always been one of my favorite authors writing passionately about native American experiences.. always with compelling characters. This book begins with a wacky heist of a dead body by the central character named Tookie.. and becomes a moving, multi-layered complex ghost story,…a story of unequal justice, complex motherhood and marriage and the native American experience in the year of George Floyd and the pandemic. Most takes place in and around a Minneapolis bookstore like the one owned by Erdrich. I wasn't sure I wanted to read a fiction book set in this last year…This one is a book for book lovers and lovers of bookstores…and a great read.
All In by Billy Jean King (NF) — This is my nonfiction recommendation for readers who follow professional tennis, especially women's tennis. This memoir provides a history of US professional tennis through the lens of King's tennis career with a focus on the intersectionality of professional tennis with sexism, racism and homophobia. Billy Jean King is a remarkable woman who had an incredible career as a player, organizer, business person and advocate. The book reminds all of us of a certain age what the preTitle IX era was like in the white male dominated sports world … and what it took to force the tennis establishment to provide some equity for women.
Emily Nichols Grossi:
Endurance by Alfred Lansing (NF). This book, published in 1959, is the can't-put-it-down tale of Ernest Shackleton's 1914(-1917) Imperial Trans-Antarctic expedition. Lansing pored through records and spoke in depth to all in Shackleton's team who were still alive when he started writing in the '50s. What a thrilling, incredible story. You can't believe it's true, but it is
Greenwood by Michael Christie (F). A quiet, slow-at-times but never boring book that spans multiple generations in Canada. It's a family saga about greed, love, and the environment. The author is a knowledgeable forrester and skilled carpenter and these skills enrich this book and its message immeasurably.
A Ghost in the Throat by Doireann Ní Ghríofa (NF). INCREDIBLE. Memoir, literary study, translation…this book is a wonder. Ní Ghriofa is fascinated/obsessed by an old Irish poem, "Eibhlín Dubh Ní Chonaill's Caoineadh Airt Uí Laoghaire, famously referred to by Peter Levi as 'the greatest poem written in either Ireland or Britain during the eighteenth century.'" She writes about and translates in parallel with writing about her own life as a young mother. This is a magnificent work.
Boys Don't Cry by Fiona Scarlett (F). Ireland, family, death. What does it mean to be a man? To be male and to cry. This is a heart breaker, but I couldn't put it down. Great book.
My Name is Leon by Kit de Waal (F). A biracial boy, Leon, adores his younger, white half-brother, Jake, but when they are put into foster care because their mother can no longer care for them, Jake is quickly adopted while Leon is not. That they are separated at all is wrenching, but what this book also says about race, family, what makes a family, and love is also enormously powerful.
Empire of Pain by Patrick Radden Keefe (NF). Enough said.
Eric Stravitz*
Stardust by Joseph Kanon (F) interesting fictional look at Hollywood's "Golden Era")
The Right Stuff by Tom Wolfe (NF). I was reading this around the same time I saw Hidden Figures, which made both more interesting.
Paris in the Fifties by Stanley Karnow (NF). Karnow was a keen observer who sprinkled interesting French history lessons into the book.
Fran Renehan:
American Dirt by Jeanine Cummins (F). Lydia Quixano Perez has her whole family murdered by the cartel. Her son survived also. The story chronicles their journey to escape the cartel. A well written story. Heart wrenching! Worth the read!
One Thousand White Women by Jim Fergus (F). Takes place in 1875. May Todd participates in a government program where the Cheyenne warriors offer 1000 horses for 1000 white women. May Todd writes about the experience. Again, well written.
Fruzsina Harsanyi:
The Year of Magical Thinking by Joan Didion, (NF). I read this book when it first came out. Re-reading it now, I find her voice pitch-perfect as she describes her experience of living with loss, disbelief, loneliness, and memories after her husband's sudden death. Together with Julian Barnes's, Levels of Life (NF) and Tim Finch's Peace Talks (F), books about love and loss were comforting.
Beginner's Mind, Yo-Yo Ma (NF) (Audible). This is a book to listen to again and again. It is a memoir narrated by Ma with musical interludes. It is so engaging as an autobiography and so beautifully rendered that Ray and I listened to it several times.
The Personal Librarian by Marie Benedict and Victoria Christopher Murray (HF) the story of Belle da Costa Greene, the Black woman who was JP Morgan's personal librarian. She "passed" in New York high society while building Morgan's famed library. The book was so compelling, it prompted a visit to the famed library and a planned visit next year when there will be a special exhibit about her.
Tunnel 29 by Helena Merriman (NF) (audible) The incredible story of a tunnel dug under the Berlin Wall, the people involved, the people who escaped, the authorities who tried to prevent it, the geopolitical background against which it all took place.
Crossroads by Jonathan Franzen (F). Strange but engaging about a minister, his family, and each person's relationship with God and their life as they lived it. At 650 pages it's daunting, but I found I came to "live" with the family, as one does with a Franzen book, and looked forward to spending time with them.
Empire of Pain: The Secret History of the Sackler Dynasty by Patrick Radden Keefe (NF). Great journalism and a page-turner. It's about the Sacklers and opioids, but my interest was also in their special contribution to how drugs are marketed today and how philanthropy can be used as cover for greed.
Garland Standrod:
This past year many worthwhile books were published, including great thick biographies of Tom Stoppard, Fernando Pessoa, Robert Walser, and Nathalie Sarraute, but I am going to list the motley crew which gave me the most reading pleasure.
Nonrequired Reading by Wislawa Szymborska (NF) This is a collection of delightful, humane reviews by a Polish poet of a wide variety of books translated into Polish. She won the Nobel prize, and anyone interested in the craft of writing should also get a copy of her acerbic replies when she conducted, anonymously, an advice column for writers: How to Start Writing (and When to Stop) Advice for Authors.
Making Cocoa for Kingsley Amis by Wendy Cope (F), This is a collection Wendy Cope's light verse and it is a fun book to read, especially her parody of T.S. Eliot's "The Waste Land." It is good to read light verse in heavy times.
In the Cafe of Lost Youth by Patrick Modiano (F). Modiano, who also won the Nobel Prize, writes haunting, addictive, and profoundly vague narratives about an older person trying to figure out the events, and persons, of his youth. Most of his novels explore and evoke the city of Paris and the various kinds of people who spend time in cafes.
Fatale by Jean-Patrick Manchette (F). This French writer writes crime novels, not detective fictions, and is like a combination of Camus and Mickey Spillane. If ever a book needed a trigger warning, his does. His novels are extremely violent, so violent that they cross over into black humor and absurd comedy. Fatale concerns a femme fatale who wrecks havoc on a French town, and it is, weirdly, fun to watch.
The Cult of We, Wework, Adam Neumann, and the Great Startup Delusion by Eliot Brown and Maureen Farrell (NF) [and] Bad Blood, Secrets and Lies in a Silicon Valley Startup by John Carreyrou (NF). These two non-fiction books are compelling and riveting, as fascinating as a novel by Balzac or Michael Crichton. They detail the rise and fall of two start ups and take you into the strange world of tech start ups, venture capital, and IPOs. I never realized that companies could get millions, and even billions, of dollars without ever having made a profit. Both these companies operated as if they were cults, which is ominous, as there seem to be several very large tech companies today which seem to operate like cults.
Glen Willis:
Having had a lot of time to recuperate from my recent surgery, I decided to return to one of my favorite authors, Vince Flynn. All of these novels (F) have the same hero, Mitch Rapp, a highly trained CIA operative who begins his career after the Lockerbie Plane Explosion. They are very well written and keep you waiting for the next book. I managed to reread: Transfer of Power, The Third Option, Separation of Power, Memorial Day, Consent to Kill, Act of Treason, Protect and Defend, Extreme Measures, Pursuit of Honor, American Assassin, Kill Shot, The Last Man. Mr. Flynn passed away June 13th, 2013, and his associate, Kyle Mills, has continued the series with his last book, Enemy at the Gates (NF).
Another favorite-same genre, Daniel Silva, The Cellist (F). The author incorporates the events of Jan. 6th 2021- Central Character-Gabriel Allon-Israeli Intelligence.
Finally, I read and enjoyed The Gracelin O'Malley Triology by Ann Moore (F). Begins with the Famine and moves thru Ireland to America. A great read.
Harry Siler:
The End of Your Life Bookclub by Will Schwalbe (NF). A mother and son re-visitation.
The Last Lecture by Randy Pausch (NF). A teacher, father, husband takes a last look back.
Love That Boy: What Two Presidents, Eight Road Trips, and My Son Taught Me About a Parent's Expectations by Ron Fournier (NF). Parenting, first class.
Belle by Sarah Price (F). The Beauty and the Beast fairy tale beautifully reset in Amish country.
Lives on the Boundary: A Moving Account of the Struggles and Achievements of America's Educationally Underprepared by Mike Rose. (NF). Including his own life.
and
Why School? Reclaiming Education for All of Us by Mike Rose (NF). Written at the back end of a life of trying to provide it.
Prodigal Summer by Barbara Kingsolver (F). Life, wild and otherwise, reached for and found.
Haven Kennedy:
The Leavenworth Case by Anna Katherine Green (F). Agatha Christie was influenced by her. There was an actual court case to determine whether or not the book could have been written by a woman due to usage of forensic and blood evidence. I just finished it and found it brilliant – far better than Christie's books. That said – I've never really been a Christie fan. I also read some mysteries by Edmund Crispin. They are a ton of fun, Crispin has a love of language and it's evident in the book.
A Room of One's Own by Virginia Woolf (F). Reading it and loving it.
The Undertaking by Thomas Lynch (NF), The Year of Magical Thinking by the wonderful Joan Didion (NF), and The Florist's Daughter by Patricia Hampl (NF). I've been thinking of these books recently and using the lessons I learned from them.
Hugh Riddleburger:
I was thinking of taking a break this year but have always enjoyed reading what others have enjoyed…recently, I got on a Jeff Shaara kick and read several of his books on the Civil War and WWII…and also read Amor Towles The Lincoln Highway (F) in past month but not nearly as good as Gentleman in Moscow…I guess to be expected…
Jane Bradley:
This year I relied a lot on the book recommendations on MillersTime, and I read several books that prompted me to read more works by the same author, or more of the same genre. These are in addition to the books I listed as mid-year favorites:
The Magician by Colm Tóibín (F) – one of my favorite writers. This is an intimately biographical novel about Thomas Mann, a novelist whose works I hadn't yet read. It prompted me to read The Magic Mountain by Thomas Mann (F), a delightful parody that takes place in the early 1900s in a tuberculosis sanitarium in the Swiss Alps. From reading Tóibín's book, it's evident that parts of The Magic Mountain are autobiographical.
The Invisible Man by Ralph Ellison (F). 2021 was a good time to read this powerful novel, one of those books that you can re-read and learn things you missed the first time around.
First Person Singular: Stories by Haruki Murakami (F). Recommended by another MillersTime reader, it was the best collection of short stories I read this year. It reminded me how much I'd enjoyed Kafka on the Shore (F) by Murakami, which I'd listed as a favorite for MillersTime in 2015. It also prompted me to read Killing Commendatore by Haruki Murakami (F), an imaginative novel with a haunted narrator.
The Makioka Sisters by Jun'ichirō Tanizaki (F). This classic novel paints a vivid picture of the lives of Japanese women and Japanese family life before World War II changed everything.
Audiobooks:
A Promised Land by Barack Obama (NF).
The Sentence by Louise Erdrich (F).
The vast majority of books I 'read' this year were audiobooks and — as always — I especially enjoyed those that were read by the author, either as chronicler (Barack Obama and Elizabeth Warren) or storyteller (Louise Erdrich). Erdrich's novel (another ghost story) was particularly timely, set during the current pandemic.
*Janet Rock:
The Gulf: The Making of an American Sea by Jack E. Davis (NF). (Ed. 2018 Pulitzer Prize winner in history.)
Finding the Mother Tree: Discovering the Wisdom of the Forest by Suzanne Simard (NF).
Jeff Friedman:
The Wandering Earth, by Cixin Liu (F). A collection of short stories from China's top sci-fi writer. Some of them are quite striking and beautiful, especially the one that gives the book its title, which I read several times over.
Moby-Dick by Herman Melville (F). Kathryn and I read it aloud to baby Violet. We had a lot of fun with it. Ishmael's desire to identify the limits of human knowledge, Starbuck's struggle to reason with his crew, and Steelkilt's ambiguous morality were three themes we found particularly interesting.
Caffeine by Michael Pollan (NF). A short audiobook on the history and science of caffeine; only about 2.5 hours, quite insightful, ideal for a long drive.
It's Better to Be Feared by Seth Wickersham (NF). A deeply reported book about the Tom Brady and Bill Belichick era with the Patriots. It's basically catnip for New England sports fans, but I suspect others would also enjoy the author's insights about what made Brady and Belichick so effective, how they are also sort of odd characters, and how the modern NFL operates.
[Also, I found a great podcast readers might like, called Overdue. Each episode the hosts talk about a book. There are more than 500 episodes so there's bound to be some of your favorites in there. I listen to it often while walking Violet around to put her to sleep.]
Jesse Maniff:
The Lost Apothecary by Sarah Penner (F).
The Rose Code by Kate Quinn (F).
Lords of Finance: The Bankers Who Broke the World by Liaquat Ahamed (NF).
Madhouse at the End of the Earth: The Belgica's Journey into the Dark Anarctic Night by Julian Sancton (NF).
Joe Higdon:
From mid-year:
First Principles: What America's Founders Learned from the Greeks and Romans and How That Shaped Our Country by Thomas Ricks (NF) explores the origins of ideas that shaped America's foundation.
If Then: How the Simulmatics Corporation Invented the Future by Jill Lepore (NF) explores the political dynamics that led to the development of the internet.
And since then:
Master of the Game: Henry Kissinger and the Art of Middle East Diplomacy by Martin Indyk (NF). Only for people who want a very detailed description of how things evolved.
Judy White:
The Code Breaker: Jennifer Doubna, Gene Editing, and the Future of the Human Race by Walter Isaacson, (NF). The last time I had a biology class was in 1950, and a lot has happened in the field since then, so this book about developments in DNA and RNA was tough reading for me. But Isaacson writes a good detective story and keeps you turning the pages so I stuck with this long story to the end, which includes 2021 and the vaccines for the coronavirus. The non-technical parts are wonderful writing and it's an amazing story.
Out of Many, One by George W. Bush (NF). I have never been a fan of President Bush so it amazed me to appreciate so much his coffee-table sized book about individual immigrants he has made connections with and clearly cares deeply about, accompanied by his painted portraits of them. Just goes to show me that people are multi-faceted.
The Warmth of Other Suns by Isabel Wilkerson (NF). I had read this book when it was first published and re-read it for a book club. It stood up well the second time. It's a monumental work and if people haven't read it, I highly recommend it. Very personal stories from interviewing and befriending the same 4 people, who were part of the Black migration to the north in the early 20th century, through many years. I will never forget these people.
Deep Down Dark (also published later as The 33) by Hector Tobar (NF). Detailed, engrossing story of the 33 miners who were trapped far underground for 3 months with almost no food or light. Fascinating how that affected them both physically and mentally. Writer Ann Patchett said it was her favorite book of the year.
Indian Voices by Alison Owings (NF). Owings is able to gain the trust of Native Americans from many tribes, locations, and situations so that they will share with her intimate details about their lives. I think (and hope) that the next group, after Black Americans, whose experiences we need to understand, are Native Americans. This is an excellent start.
Kate Latts:
The Personal Librarian by Marie Benedict and Victoria Christopher Murray (HF). An historical fiction novel based on the real life story of Bella de la Costa Greene who served as J.P. Morgan's personal librarian during the early part of the 20th Century. Bella becomes one of the leading business women of her time as she curates Morgan's rare book and art collection and skillfully navigates NYC society and fineryal while hiding her secret identity of being black. I loved everything about this book from the female achievements outsmarting many of the men around her to the style and party scene of the 1910s era and the personal choices and challenges Bella faces.
The Nature of Fragile Things by Susan Meissner (HF). An historical fiction novel set in San Francisco in the months before and after the 1906 earthquake. The heroine of the book Sophie Whalen is a young Irish woman who moves from NYC to San Francisco accepting the offer as a mail order bride, largely to fulfill the role of step mother to her husband's daughter from his first marriage. While Sophie adjusts well for the first few months and quickly develops a loving relationship with the daughter, suspicions about her husband start to emerge. The book then unfolds during the aftermath of the earthquake as Sophie seeks the truth about who her husband really is.
Going There by Katie Couric (NF). Growing up watching Katie Couric on the Today Show, I have always been a huge fan. She was a fun, successful female role model that seemed to have it all. I remember being devasted both when her husband Jay died and later when she left NBC. I listened to her new book, narrated by her, and it has been awesome. Love hearing her tell so much raw detail of her growing up years, climb to success, personal journey and regrets. She tells her story with honesty and humor so characteristic of her. LOVED it.
Kathy Camicia:
Killing Commendatore by Haruki Murakami (F). If you are a fan of his work (which includes me), this is one of his best. He's one of the few authors who takes you from an opera (Don Giovanni) to a contemporary mystery.
Find Me by Andre Aciman (F) – the follow up to Call Me by Your Name (F).
Orwell's Rose by Rebecca Solnit (NF) – essays in the for of W.G. Sebald, a free-association travelogue through history, literature, and Orwell's life.

The Essays of Virginia Woolf, Vol. 4 (NF) — What a brilliant woman!
Kevin Curtin:
Wild by Cheryl Strayed (NF).
Townie by Andres Dubus III (NF) – terrific memoir, but pretty violent throughout. Dubus lived a rough life
Creatures of a Day: And Other Tales of Psychotherapy by Irvin Yalom (NF) – Collection of short stories, no doubt based on Yalom's work with his own clients, all centered on themes of existential crises, death anxiety, and how to live a meaningful life
Still Running: The Art of Meditation in Motion by Vanessa Zuisei Goddard. (NF). Self-help for those who want to understand a different form of meditation.
Land Wayland:
The Ghost Map: The Story of London's Most Terrifying Epidemic and How It Changed Science, Cities, and the Modern World by Steven Johnson (NF). Recounts the 1854 Cholera epidemic that literally double decimated the Golden Square community in Lon-don and the efforts of a data nerd and two persistent amateur investigators (a doctor and a curate) who lived in the affected neighborhood who created and implemented the concepts of statistical mapping and contact tracing and whose joint efforts led to a refutation of the prevailing theory of disease causation (bad air) and brought the pending disaster to an end with the removal of the water pump handle on a community well and whose work forever changed the way science gathers information. Highly informative about epidemics of all types and their potential for wreaking immense harm on this crowded planet. When you finish, you will appreciate how fortunate we have been with the relative mildness of COVID 19 (2% mortality) and how we have thus far dodged the disasters of diseases such as SARS (14%), Avian Flu/H5N1 (60%), or Ebola (50%) which are far more deadly. Clearly written, well organized, pages turn easily. Readability 5, Information 5, Credibility 5
Forget the Alamo: The Rise and Fall of an American Myth by Bryan Burroughs, Chris Tomlinson, Jason Stanford (NF). With careful analysis, the authors focus on the founding myth of Texas to expose the befuddled way that incompetent sillywits and egotistical doyens have badly misused this symbol to promote a grossly inaccurate story of the founding event of this State. They are particularly critical of the continued refusal of Texans to acknowledge that the war was fought because Mexican President Santa Ana was determined to keep slavery out of Texas and the Tejano settlers were determined that Texas was to be a slave based economy. They propose a new context that would make the site, and its entire story, much more compelling. Readability 4, Information 4.8, Credibility 4.9 (As a Texan raised by a Texan, I can confirm that no one from Texas, not even respected professors or me, can ever be believed 100% of the time – although I have been known to exaggerate a bit about Texan's lack of credibility).
Atomic Habits: An Easy and Proven Way to Build Good Habits and Break Bad Ones by James Clear (NF). The author has spent almost 30 years studying habits and learning how to use short simple sentences to explain how and why they work and how to change them. This resulted in a do-it-yourself book that is detailed, accurate, intelligent, and comprehensive. The first book in my life where I underlined 4-6 statements on every page from beginning to end. Readability 5+++, Information 5, Credibility 4.8 (I can't give it a 5 until I truly break some bad habits and create some good ones)
How the Irish Saved Civilization: The Untold Story of Ireland's Heroic Role from the Fall of Rome to the Rise of Medieval Europe by Thomas Cahill. (NF). A very readable story of the successful efforts of a very small group of monks and priests to preserve the intellectual history of the Roman Empire for 400 years. Seldom have so many owed so much to so few. Readability 4.8, Information 5.0, Credibility 5.0
Anything Can Happen by George and Helen Waite Papashvily (NF). A delightful series of short tales recounting the coming to America in 1923 of a 25 year old swordmaker from the Balkan country of Georgia and some of his ventures and adventures over the next 20 years as he moved from town to town, job to job, as he became an American. Book of the Month Club selection. A book Richard Miller read repeatedly as a youngster and highly recommended for this very good reason. Readability 5.0 Info 5.0 Credibility (?) Can any autobiography be judged on this scale?
When the World Had Two Moons: Cannibal Planets, Icy Giants, Dirty Comets, Dreadful Orbits, and the Origins of the Night Sky. by Erik Asphaug (NF). Written by a Professor of Planetary Science at the U. of Arizona, explains in clear language how the solar system came into being and has evolved (a lot) over the last 4 billion years. Readability 4.8, Information 5.0, Credibility 5.0.
Larry Makinson:
The three best books I read this year.
The Every by Dave Eggers (F). Set in the near future, this is the story of a super-powerful company – Google, Facebook and Amazon rolled into one – and the woman who plots to infiltrate and destroy it. Chillingly familiar.
Nightmare Scenario by Yasmeen Abutaleb & Damian Paletta (NF). Definitive account of the Trump administration's handling of the covid pandemic. Nearly as scary (and dispiriting) as the disease.
The Elegance of the Hedgehog by Muriel Barbery (F). Extraordinary novel about a 50-something concierge and a 12-year-old girl who live in a Paris apartment building, when a Japanese gentleman moves in and everything quickly changes. A huge amount of wisdom in this book.
Laurie Kleinberg:
JFK Coming of Age in the American Century 1917-1956 by Fedrik Logevall (NF). No matter how much you have read about Kennedy, you will find this full of new revelations and insights. A scholarly, thorough study of the man and our country approaching mid-century.
First Friends: The Powerful, Unsung (and Unelected) People Who Shaped Our Presidents by Gary Ginsburg (NF). Nine presidential relationships that helped to change history, including those of Abraham LIncoln and Joshua Speed, FDR and his cousin Daisy Suckley, and Franklin Pierce and Nathaniel Hawthorne.
Battle Hymn of the TIger Mother by Amy Chua (NF) – An Asian mother's account of a clash of parenting cultures. The book has been very controversial, and many including myself, don't really know what to make of the narrator and the outcome of her over the top parenting style.
Linda Rothenberg:
Moonglow by Michael Chabon (F). Michael Chabon traveled to his mother's home in Oakland, California, to visit his terminally ill grandfather. Tongue loosened by powerful painkillers, memory stirred by the imminence of death, Chabon's grandfather shared recollections and told stories the younger man had never heard before, uncovering bits and pieces of a history long buried and forgotten. That dreamlike week of revelations forms the basis for the novel.
The Vanishing Half by Britt Bennett (HF). Examines sisterhood, black identity, and parenthood with compassion and conviction. The Vignes twins grew up inseparable in the '60s in Mallard, Louisiana, a small town reserved for black residents with light skin. Stella and Desiree Vignes are tall and beautiful, and they dream of lives beyond the lynching of their father and housekeeping for white people, like their mother does. When they flee to New Orleans as teenagers, Stella discovers that she can pass as white, and so begins the fracture that will forever separate the twins. Stella disappears in California and continues to play the part of a white woman, keeping her past a secret from her husband and daughter. After leaving her abusive marriage, Desiree returns to Mallard with her daughter, Jude, who is "black as tar" and desperate to find a place where she fits in..At college in California discovers she was searching not just for herself but for her mother's sister. Told in flashbacks and alternating points of view, this novel asks what is personal identity, if not your past and the bonds of sisterhood.
Daring to Drive: A Saudi Woman's Awakening by Manal Sharif (NF). The fiercely intimate memoir of an accidental activist, a powerfully vivid story of a young Muslim woman who stood up to a kingdom of men, and won. Writing on the cusp of history, Manal offers a rare glimpse into the lives of women in Saudi Arabia today. Her memoir is a remarkable celebration of resilience in the face of tyranny, the extraordinary power of education and female solidarity, and the difficulties, absurdities, and joys of making your voice heard.
The Library Book by Susan Orlean (NF). Susan Orlean reopens the unsolved mystery of the most catastrophic library fire in American history, and delivers a dazzling love letter to the beloved institution of libraries. The NY Times Review commented that it was surprised at this topic for a book but felt that the mystery and the writing of Susan Orlean made the story a good read.
Lydia Hill Slaby:
I continue to read the Beekeeper's Apprentice series by Laurie King (F) — she releases a new book every year or so, and it's wonderful. Sherlock Holmes marries a fantastic character, Mary Russell, shortly before World War I, and chaos predictably ensues.
Also on this list is the Maisie Dobbs series by Jacqueline Winspear (F) — British female private detective set shortly after WWI in London trying to heal from personal and collective heartbreak.
Throne of Glass fantasy series by Sarah Maas (F) is wonderful. Court of Thorns and Roses series less so, but both have compelling strong heroines. They make for great rereading in this era where time has no meaning.
Rereading the DaVinci Code by Dan Brown (F) sent me down a spiral of wonderful follow-ups. The Gospel of Phillip and The Gospel of Mary [Magdalene] are each eye opening (both rejected during the Council of Nicaea for making Jesus look human instead of divine).
Mary Magdalene Revealed by Meggan Watterson (F) carries Mary's story forward in a delightful way.
The Divine Feminine in Ancient Europe by Sharon MacLeod (NF) speaks to the culture that Christianity wiped out and rings a strong planetary warning bell about the danger of a culture that continues to bow to a dogmatic patriarchy.
A Woman's Book of Life by Joan Borysenko (NF) and Christian's Northrup's
The Wisdom of Menopause by Christian Northrup (NF) have both been wonderful companions.
Mary L:
Toscanini by George Marek (NF) which I've been carrying around un-read since before I sang the Verdi Requiem in 1971. Toscanini was playing in the cello section when Verdi conducted the world premiere of his Otello in 1877. Marek's work brings such connections into vivid focus.
Letters Home by Richard Miller (NF). In addition to being a charming memoir of service as a PCV, Richard fearlessly points out such important truths as the fact the PCVs often benefited more from the work than the host countries and the fact that the volunteers carried 1960s racial tension with them. It's the June 7 letter that I keep re-reading.
For the Time Being by Annie Dillard (NF). A poet of prose, she sui generis. Just read her.
Matt Rechler:
Beautiful Country: A Memoir by Qian Julie Wang (NF)."Beautiful Country" (Chinese for America) is a memoir of Qian Wang. She came to Brooklyn with her mother when she was 7 years old. Her parents, highly educated college professors in China, fled Communism. "Hunger was a constant", absolute poverty, undocumented, one set of clothes, and racism. Her mother had low paying jobs. Qian shared one room with her parents. On her first day in school and not speaking English, she went into the boys' bathroom; there was only one bathroom at home. The boys had racist fun of her.
Qian's father found an old TV in the trash, which she used to learn English. Several teachers were helpful. When she walked to school, she recognized a public library. She read in the library every day. Qian took full advantage of New York to develop her skills and appreciate America as a Beautiful Country.
Facing the Mountain: A True Story of Japanese American Heroes in World War II by Daniel James Brown (NF). Daniel James Brown is the author of The Boys in the Boat. When Japan bombed Pearl Harbor, Japanese people living in Hawaii for centuries were considered "enemy aliens" and were relocated to concentration camps destroying their lives. Their sons wanted to join the army, but weren't accepted for several years. The book focuses on 4 sons (3 soldiers and a Quaker conscientious objector), and their parents. The Japanese sons were extraordinary battlefield leaders against German soldiers in France, Germany and Italy. Their heroism and dedication to America is a startling contrast with American racism against the Japanese.
Peril by Bob Woodward and Robert Costa (NF). Fantastic.
Meg Gage:
Middlemarch by George Eliot (F). Somehow, I got to this point in life without having read George Eliot's Middlemarch, so I suggested it to our book group, doubting I would get through an 830-page novel without
peer pressure. Having read it, I shouldn't have been so intimidated! As advertised, it is a remarkable book with complex and evolving characters who are living out their lives in early 19 th Century England, in the years leading up to the First Reform Bill in 1832. It's a novel about the changing world of that time and the changing realities of the characters Eliot has created. Think railroads, Luddites and the eroding class system and the
impact of those changes on lives and relationships! England was rapidly moving from agrarian to industrialization and the book touches on everything – art, religion, science, politics, society, emerging technology and human relations. But these insights are very much in the background of this epic story. Lots of humor and ridiculous characters who also evolve and learn. Dorothea Brooke is touching with her naïve passion for living a
worthy life but changing her understanding of worthy as she matures and becomes wiser. Eliot (aka Mary Anne Evans) published Middlemarch in 1872 and apparently expected her story placed in Midlands, England 50 years earlier to be a commentary on her era as well. I will read it again!
Circe by Madeline Miller (F). A novel about the life of Circe, daughter of the sun god Helios and the ocean nymph Perse. In spite of her noble birth, she is an odd child who eventually is able to find her place only as a witch, with fantastic magical powers. Zeus banishes her to a deserted island where the plot develops with drama and surprising emotion. Circe develops her magical talents by taming wild beasts and engaging with various characters of Greek mythology – the Minitour, Daedalus and his doomed son Icarus, vicious Medea and particularly with wily Odysseus, who becomes Circe's lover and stays quite a while on the island with his band of men, waylaid one more time on their very long trip back home. But eventually Circe triggers the wrath of the gods and in some very poignant writing, she struggles with where she belongs, finally choosing to live among the mortals and abandon her magical powers. This was a surprisingly moving tale.
The American Spy by Lauren Wilkerson (F but based on a true story). This is a thrilling Cold War spy story, set in 1986, about Marie Mitchell, an FBI intelligence Officer, a tale that is apparently inspired by real events. She's brilliant, but she also a Black woman working in mostly white, male club and resigned to a job of administrative paperwork. She is also grieving over her sister's mysterious death, and believes working for the FBI will help her solve it. She gets her opportunity when asked to join an undercover operation to infiltrate the government of Thomas Sankara, the revolutionary, communist president of Burkina Faso known familiarly as the Che Guevara of Africa. Complicated because she privately admires what he is trying to do. She infiltrates his government, seduces him, seems to fall in love with him, and plays a key role in the coup that brings down the government. A very moving and complex emotional story about spies, passionate romance, race and family tragedy.
Meggie Herrlinger:
The Reading List by Sara Nisha Adams (F). I love the connections in this book between both the characters but also novels that I haven't thought about for years!
The House in the Cerulean Sea by TJ Kline (F). This was a cute whimsical read. Reminded me of Harry Potter as well as Fredrick Backman and I didn't want it to end.
Ready Player One by Ernest Cline (F). I was late to this book by about 10 years but wanted to read the sequel, and I really enjoyed the characters and story of the virtual OASIS. The sequel was OK in comparison.
This is How It Always Is by Laurie Frankel (F). I enjoyed the complex emotions of this book and as a new parent, felt such empathy for the parents who maybe didn't make the best decisions but always were trying to do best by their kids.
Melanie Landau:
Judith and Hamnet by Maggie O'Farrell (NF)
Five Little Indians by Margaret Goode (NF).
Micah Sifry:
How to Blow Up a Pipeline by Andreas Malm (NF). Like Kim Stanley Robinson's work of didactic climate fiction, Ministry for the Future, Malm will leave you thinking: at what point does the global movement to avert climate disaster start using sabotage and vandalism against property?
Entangled Life: How Fungi Make Our Worlds, Change Our Minds and Shape Our Futures by Merlin Sheldrake (NF). If you were paying close attention to the Ted Lasso show, you might remember the episode where Coach Beard is seen reading this book and then blurts out something about how our whole paradigm for thinking about forests is wrong. "Trees don't compete for resources with each other, they're socialists and they help each other," he says, or something to that effect. Sheldrake is a wizard with words and will remake your understanding of the natural world. We are long past the time where "going viral" could be seen as something good (things that grow exponentially are cancers) and instead it's time we start thinking about how we "go fungal."
The Purpose of Power: How We Come Together When We Fall Apart by Alicia Garza (NF). I read this brave and candid memoir by one of the three co-founders of the Black Lives Matter movement at a moment earlier this year when my own faith in the prospects of progressive organizing was at a low point. Garza's honesty and soul-searching revived me. This is a rare book for a national political activist; she pulls no punches and doesn't dance away from wrestling with hard problems, including internal ones.
The Sum of Us: What Racism Costs Everyone and How We Can Prosper Together by Heather McGhee (NF). I had the privilege of serving alongside Heather for a few years together on the Consumer Reports board so I'm personally biased. But, that said, this is a wonderful and optimistic book about a hard subject: how racism harms all of us and how we might move forward together.
Fulfillment: Winning and Losing in One-Click America by Alec MacGillis (NF). Even though MacGillis' primary subject is Amazon's sprawling business empire, he uses the company to paint a bigger canvas on what life under cowboy capitalism has become. As he illustrates in great detail, Amazon has made an art form of avoiding taxes, squeezing tax subsidies from local authorities (the department inside Amazon in charge of that is brazenly called "economic development"), using economic blackmail to crush local efforts to get it to pay back taxes, perfecting the use of tech to track employee performance down to the length of bathroom breaks, segmenting its workforce into "engineering and soft-ware developer towns…data-center towns and … warehouse towns," rigging government RFPs in its favor, all while currying the favor of top politicians from Barack Obama on down and blithely ignoring the needs of the communities it has hollowed out. The best business book I read this year.
Michael Slaby:
Three Girls from Bronzeville by Dawn Turner (NF) and Greenlights by by Matthew McConaughey (NF – especially the audio version — he reads it). Two memoirs that center around coming of age and discovering self. Seemingly disparate circumstances: one Black, urban experience of the 80s and 90s; one White, working class in Texas. Interesting commentaries on both, but a surprising number of common experiences.
Nick & Susan Fels:
The Code Breaker by Walter Isaacson (NF).
The Money Hackers: How a Group of Misfits Took on Wall Street and Changed Finance Forever by Daniel Simon (NF).
Caste by Isabel Wilkerson (NF).
This is Your Mind on Plants by Michael Pollan (NF) and a couple of baseball biographies (Babe Ruth and Ted Williams).
Tom Stoppard: A Life by Hermione Lee (NF).
Paul Hoff:
The Great Dissenter, the Story of John Marshall Harlan, America's Judicial Hero by Peter Canellos (NF). I hesitate to suggest it because it is about a lawyer and the Supreme Court, but it is not overly about the law. A good portion of the book traces the life of Robert Harlan, a black raised by Harlan's father in the same household. Robert Harlan was a successful businessman and politician and a close confidant of Justice Harlan, who eventually suffered from the Jim Crow laws that gained prominence after Reconstruction. Justice Harlan was remarkable in his own evolution from an opponent of the 13th Amendment to the lone dissent in Plessy v. Ferguson. The book paints a picture of a Supreme Court dominated by Republican conservatives not unlike today. The parallels give some perspective on the current Court. Canellos went to law school but is by profession a journalist and is now executive editor of Politico.
Randy Candea:
The Overstory by Richard Powers (F). I just finished this for a second time. It deserved the Pulitzer Prize for teaching us how to view the natural world.
The Killer Angels by Michael Shaara (F). Another re-read and another Pulitzer Prize winner. One of the best civil war novels.
I Heard The Owl Call My Name by Margaret Craven (F). I read this years ago and was delighted to find it again. About a young minister who is sent by his bishop to live with Indians in rural British Columbia. He is terminally ill and the experience teaches him about the meaning of life and death.
Rebekah Jacobs:
The Great Circle by Maggie Shipstead (F). An epic intertwined journey of an aviatrix born in 1914 and an actress cast to play her a century later.
We Are Not Like Them by Christine Pride (F). Best friends Rylie, a black newscaster, and Jen, a white woman married to a cop, are tested when Jen's husband, a cop, shoots a black 14-year-old. Can their friendship survive?
The Guncle by Christine Pride (F). A funny and sad book about a once-famous gay sitcom star whose unexpected family tragedy leaves him taking care of his niece and nephew for the summer.

Jews Don't Count by David Baddiel (NF). Baddiel argues that those who think themselves as on the "right side of history" have often ignored the history of anti-Semitism. I listened to it on Audible two different times.
Nowhere Girl: A Memoir of a Fugitive Childhood by Cheryl Diamond (NF). An incredible true story about growing as a fugitive. (By the time she is 9, she has 6 identities). Eventually, she will have lived on five continents. The author must fight to prove she actually exists (there's no proof) and learn how to survive on her own.
Between Two Kingdoms: A Memoir of Life Interrupted by Suleika Jaouad (NF). This was my fav read of 2021. It's her story of her early cancer diagnosis (age 23) to remission to re-entry into "normal" life— including a 15,000 miles road trip to meet some of the strangers who wrote to her in the hospital (where she wrote a column for the NYT).
Breath: The New Science of A Lost Art by James Nestor (NF). If you are not breathing properly, then your health and well being will suffer. Nester researches all over the world (San Paulo, New Jersey, ancient burial sites), explores ancient breathing practices, and reviews medical texts. See why humans have lost the ability to breathe properly.
Richard Margolies:
In the past 30 years historians have flipped the tradition of describing how 55 signers of the Declaration and the Constitution created a new nation. This was top-down history telling: White men of largely comfortable lives, some based on the exploitation and slow torture of African Americans, made the United States out of high ideals they held dear. But starting about a generation and a half ago, historians started looking at what the American people were experiencing under British tyranny, and what they felt and did about it. The Will of the People: The Revolutionary Birth of America by T.H. Breen (NF) published in 2019 is a fine explanation in that new tradition. By the way, this was not published by a small leftist press, it was published by the Belknap Press of Harvard University. Breen's study was shocking to me in some of its revelations, as I was raised with the top-down perspective. We hear much, too much, today about the smug right-wingers who lament the 'politically correct' ethos of those they fear will initiate the dreaded 'socialism' and 'equality'. Breen studied the records of the Committees of Security in the still British colonies, when the colonists no longer gave allegiance to the legal state governments of the British authorities. Breen also studied the local newspapers, and the letters and memoirs of the colonists living in the small communities outside the few large cities. An example of what he describes: groups of citizens who supported the move against the British in these small towns would get together and knock on the doors of their neighbors and ask them what they felt about the political situation. Often when the neighbor opened the door he or she would see 10 or 12 of their neighbors standing there, and beyond them in the yard were 20 more. If they said they wanted to stay British their names would be published in the local newspaper, and they would be visited again to see if they had changed their minds, etc. Breen focuses his brilliant book on the emotions and attitudes of these ordinary people; as much social psychology as political history. His chapter titles are such as: 'Rejection'; 'Assurance'; 'Fear'; 'Justice'; 'Betrayal'. Did you know that Loyalist marauders would sometimes rampage through farms and small towns and burn down the homes and barns of citizens who supported Independence. You will likely never think of our founding in the same way after reading this book. And it puts in perspective our treacherous country today.
Richard Miller:
Three from my mid-year list and three since then. But of 60 books I read this year, I gave five stars to 20 of them. Remind me why the limit is six.
The Book Collectors: The Secret Library of Daraya by Delphine Minoui (NF). This true story recounts how for four years a band of Syrian citizens, just five miles from Damascus, were able to 'construct' a secret library that gave them a purpose, a haven, and hope in a time when Bashar al-Assad kept them constantly under siege. Journalist Minoui writes, "The library is their hidden fortress against the bombs. Books are their weapons of mass instruction." Although author Minoui was never able to go to the town of Daraya, she tells their story which I found riveting as well as inspiring and tragic.
At Night All Blood Is Black by David Drop (F). Audible. A superb performance by Dion Graham in the narration of this unusual and captivating novel. It is the story of a Senegalese man who had previously never left his village as he attempts to avenge the death of a friend and find forgiveness for his own actions fighting for the French army in WWI. Prose as poetry.
Empire of Pain: The Secret History of the Sackler Dynasty by Patrick Radden Keefe (NF). An engrossing account of how the three generations of Sacklers were able to acquire billions of dollars selling opioids. Truly, tragically, a very American story about how this family gamed the system, until they couldn't anymore.
Facing the Mountain by Daniel James Brown (NF). The Boys in the Boat author about the patriotism, "contributions, and sacrifices that Japanese immigrants and their American born children made for the sake of the national: the courageous Japanese-American Arm unit that overcame brutal odds in Europe; their families, incarcerated back home; and a young man who refused to surrender his constitutional rights, even if it meant imprisonment." Another "Who Knew" story that was well told.
The Personal Librarian by Marie Benedict and Victoria Christopher Murray (HF). The story of a young girl passing as white as she becomes the librarian for JP Morgan and helps build his great collection of ancient manuscripts and other objets d'art, all the while struggling with hiding her secret. Listened to it and loved it. And it sent me to see the Morgan Library in NYC.
Their Eyes Were Watching God by Zora Neale Hurston (F). Published in 1937 and 'rediscovered' by a number of black authors in the '60s and and ''70s and particularly from an Alice Walker essay in 1972. It's the story of a Southern black woman in the '30s as she progresses from a young girl to a thrice married woman. Wonderful poetic type presentation that speaks in a vernacular that rings true.
Robin Rice:
An Anthology of Turqouise by Ellen Meloy (NF). A superb nature writer, her turf is the desert of the southwest with sentences that frequently spin into magic. This book was a Pulitzer finalist, published shortly before she died, unexpectedly and quietly, at 58.
The Echo Maker by Richard Powers (F). I read The Overstory, my first experience with the author, and followed with this earlier book. A good story interspersed with exhilarating passages of the migratory journey of cranes to and from the Platte River to the artic.
Romana Campos:
Pachinko by Min Jin Lee (F). I've never read a book from the viewpoint of a peasant Korean woman living in Japan during Japan's colonial period in Korea and during WW2. The larger issues of war and colonialism are not the main stage but backdrops to a peasant life and the generations that follow. What I really liked about this book is that I could "walk in the shoes" of a woman that lived during this time and whose main focus was her children and whose aim in life was to create opportunity for those children despite the poverty, racism and discrimination faced by Koreans in Japan. As a daughter of immigrants, I could sense some of the same struggles faced by other immigrants in the US, but I had never heard a story of an immigrant in Japan.
Finding the Mother Tree by Suzanne Simard (NF). This reads more like a journal than a scientific book about trees, but it has both components. Dr. Simard is the leading scientist behind the newest research about tree communication. If you love trees and the science behind all things trees, you'll love this book.
Caste by Isabel Wilkerson (NF). Pulitzer Prize author of The Warmth of Other Suns. Troubling and challenging theory about how America and many other societies have been shaped by a caste system melded by racism, gender type casting, and power as part of its DNA. Wilkerson is brilliant. Do we have a caste system in the US? Wilkerson argues that we do. It was very complex and revealing. Like eating bitter fruit but surviving with a stronger stomach. I need to reread this book.
Kindred by Octavia E. Butler (F). I'm quoting this from my Libby App, it says that this is the "first science fiction written by a Black woman." Really? The first sci-fi book? Anyway, I found this book frustrating, enthralling, upsetting, and addicting. I couldn't put it down and at the same time I was mad at the characters. It involves time travel from the mid 70's in LA to the antebellum South in Maryland. If you suspend your wish for realism and just go with it for the ride, it's a heck of an interesting read. You get a sneak peak of life on a plantation from an insider view of someone who happens to land there from another time period who is Black and educated. Reminds me a bit of Outlander.
Ruth Quinet:
The most interesting book I've read so far this year is Amia Srinivasan's recent collection of essays, The Right to Sex – Feminism in the Twenty-First Century (NF). Shrinivasan, a 36 year old philosopher and social and political theory professor at Oxford, takes her title from the rantings of the infamous incel, Elliot Rodger, who murdered six people and wounded many others in a rampage protesting his inability to find a suitably gorgeous sexual partner. Shrinivasan's essays on pornography, rape, racism, Brock Turner and Brett Kavanaugh, and feminist political views over the decades are well researched, provocative, and thoughtful.
Second Place by Rachel Cusk (F). British writer, Cusk has a unique and oblique writing style, very spare and unrevealing. The story is based on a true event involving Mabel Dodge Luhan when she hosted D.H. Lawrence and then memorialized in "Lorenzo in Taos." It's an interesting study of the psychological tension in male-female power struggles and artistic vanity and failure.
Monogamy by Sue Miller (F). Miller is a subtle and deft chronicler of a 30 year marriage, the memory of which is almost destroyed after the husband's death when his betrayal becomes known. The wife is an almost successful photographer, he was an exuberant, larger-than-life bookstore owner in Cambridge, Mass. This is another psychological study of two people where memory and trust are intertwined.
Sweet Days of Discipline by Fleur Jaeggy (F). Swiss writer who lives in Italy and writes in Italian. This story about an obsessive but platonic love at a Swiss boarding school for girls is replete with cunning, cruelty and regret.
Never Mind by Edward St. Aubyn (F). A memoir in the guise of fiction by this British writer. Whenever I feel like reading a merciless dissection of the English class hierarchy, I turn to St. Aubyn and re-read his first book in his Patrick Melrose trilogy. It is witty, damning and brilliant.
Sal Giambanco:
Alexander Hamilton by Ron Chernow (NF). This is a commitment at more than 700+ pages – but I absolutely enjoyed this biography that reads like a novel. My respect for Hamilton has soared – my regard for Jefferson (prior to becoming President) has been seriously challenged. I have new regard for the NY Post – but most of all I have such gratitude to the person who laid the abiding foundations of our country.
The Marquis: Lafayette Reconsidered by Laura Auricchio (NF). I keep coming back to the original promise of the French Revolution had the Marquis been successful during the brief period that he was Commander in Chief of the French National Guard. A close friend of Alexander Hamilton – his support of the American Revolution with King Louis XVI and his battlefield exploits alongside George Washington make him a towering hero of the successful American Revolution – nearly every community in every state of America has a place named after the Marquis.
Rising Tide: The Great Mississippi Flood of 1927 and How it Changed America by John Barry (NF). Author of 1918, Barry goes back over a hundred years to tell the story of the Mississippi and how this flood in 1927 affected racial politics, demographics and politics in America.
An Ambush of Widows by Jeff Abbott (F). Jeff went to college with my husband Tom at Rice University – and writes another spellbound thriller. I cannot put down Jeff's books – and this may be his best with amazing psychological insights and tensions – haunting.
Sam Black:
What You Have Heard Is True by Carolyn Forche (NF). A first-person account, by Washington's own author and poet, of the beginnings of the ongoing revolution in El Salvador, written with emotion, intelligence and personal risk, following in particular the work of a behind-the-scenes hero of the struggle. A compelling addition to the literature of conscience and witness.
Fundamentals by Frank Wilczek (NF). An accessible short summary of where part of science stands today, in a unified view of particle physics and astrophysics by a Nobel laureate who is an accomplished author and a master of explaining the complex in a straightforward manner.
A Stab in the Dark by Lawrence Block (F). A perfect story of detection. Block is a master of NYC noir who was new to me but who has written dozens of novels. As my lifelong friend David Banks said of a Jo Nesbo novel, "You've got to love an alcoholic detective." A cold case investigation story. I went on to read more by Block, but of what I've read so far, A Stab in the Dark is the best.
The Train by Georges Simenon (F). I dipped into Simenon's mysteries this year and was disappointed. Nevertheless, The Train, the story of a couple fleeing the Nazi army across France in 1940, rings uncannily true as an historical novel and as a portrait of two people swept up in large-scale events. (It's not part of the Maigret mystery series.) My mother-in-law was in France at the time and in a memoir told of events that evoked the same feeling.
The Good Shepherd by C.S. Forester (F). Awake 96 straight hours with the U.S. captain of a destroyer flotilla escorting a convoy across the North Atlantic in 1941 and undergoing a continuous U-boat attack. The tension never lets up. Recently made into a Tom Hanks movie, but the book is much better.
Scott MacKinlay:
Under the Volcano by Malcolm Lowry (F). It has lots of symbolism, references, and allusions to other literary works. Influenced by Marlowe's Doctor Faustus and Charles Baudelaire's Les Fleurs du mal. Lots of Dante's Divine Comedy in there too. Set in post war Mexico, it tells the story of a washed up consul struggling with alcohol and getting his marriage back together. Not sure the ending is it's strong point though!
Stan Kessler:
Essays on Ethics by recently deceased Rabbi Johnathan Sacks (NF). I'm rereading this weekly reading of the Jewish Bible (Torah). While I am not a religious person, nor observant, I feel I have been an ethical and moral person……and I feel the roots of which came from our Jewish history and background.
His book explains and expands on the philosophical, moral, and basis of our and the Jewish contribution to our worldly understanding. Obviously, I strongly recommend this book to all, Jewish persons, non Jews, and persons interested in the ethical history and development of societal issues.
*Steve Kemp:
Risk Pool by my old reliable Richard Russo (F).
The Power of Scenery: Frederick Law Olmsted and the Origin of National Parks by Dennis Drabelle (NF).
Todd Endo:
Letters Home by Richard Miller (NF): I really enjoyed what a young Rick Miller wrote about and how he expressed his thoughts and feelings. I especially enjoyed his change and growth from the Peace Corps experience.
Fight to the Finish by Thomas Boswell (NF). (I'm not sure this counts as a book. But, reading and rereading this anthology of the 2019 Washington Nationals journey to become World Series champs always picks me up)
America for Americans: A History of Xenophobia in the United States by Erika Lee (NF). I see that immigration and anti-immigration books dominated my reading in 2021.
The Guarded Gate: Bigotry, Eugenics, and the Law that Kept Two Generations of Jews, Italians, and Other European Immigrants Out of America by Daniel Okrent (NF).
The Spoilage: Japanese American Evacuation and Resettlement by Dorothy Swaine Thomas and Richard Nishimoto (NF).
Tom Perrault:
The Prophets by Robert Jones, Jr (F). Same-sex love story set during slavery. It really stayed with me and has gotten a lot of buzz though I did have some quibbles with it. Still, definitely an original.
Boy Swallows Universe by Trent Dalton (F). Coming of age story set in a dysfunctional family in Australia. Absolutely not a book I would've normally chosen, but I'm glad I did. Such odd and interesting characters and a fun ride of a book.
SPQR by Mary Beard (NF). An imminently readable and riveting book on the history of History of Rome up to 220AD – I *finally* understand it! Frankly, she writes clearly and concisely it would be hard not to…. I'm so glad I read it.
The Great Believers by Rebecca Makkai (F). Prepare for tears…. Story of the AIDS crisis through the decades as seen in a group of gay men's friendships in Chicago in the 1980s.
Malibu Rising Taylor by Jenkins Reid (F). I read her previous book, "Daisy Jones & the Six" and really enjoyed it so thought I would read this one, as well. It's an entertaining beach read, for sure. It's not in the category of the others above but I had a hard time putting it down, so there's that….
*** *** ***
To see previous years' lists, click on any of these links: 2009, 2010, 2011, 2012, 2013, 2014, 2015. 2016. 2017. 2018 Mid-Year, 2018, 2019 Mid-Year. 2019. 2020, 2021 summer.
*** *** ***
[PS – I will update this list for those readers/contributors who send in their favorites after this initial posting. I will put an asterisk * adjacent to the names I've add. I hope readers will return to this list throughout the year for possible titles of interest, and some that may not have been here Dec. 31.]