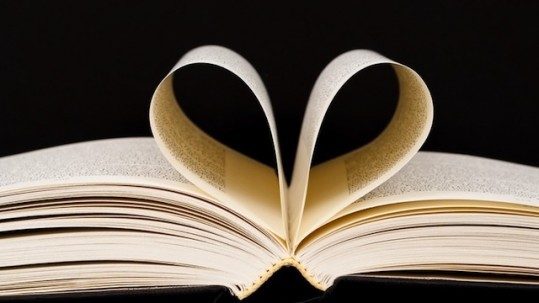 "A Best Friend Is Someone Who Gives Me a Book I've Never Read." – A. Lincoln
This post, one of my favorites, is only possible because so many of you have taken the time to share with me and others titles and comments about what you are reading and enjoying. What you will see below is truly the result of cooperation between a community of readers and friends, even if many of you do not know each other.
The 2018 mid-year list is comprised of the favorite reads of 63 adults and 2 children. Fiction leads the nonfiction 57% to 43%, similar to last year, and there are titles for readers with wide ranges of interests. Our youngest participant is now 11 month's old; the oldest is 96+. The rest of you are mostly between the ages of 35- 75. Sixty percent of you are women, 40% are men.
While I don't expect everyone will read all the way through this list (anyone who does and likes it can claim it as a favorite book for next year), know there is a tremendous amount of information here. I've organized it in several ways, hopefully to make it more user friendly:
I. The most frequently cited titles (three or more times) are listed first.
II. Next the contributors are listed alphabetically — to make it easy if you are looking for the favorites of someone you know — with the titles and authors next and then any comments made about those books.
III. Finally, there are also two spread sheet links included as easy, searchable references for you to see the titles, authors, and MillersTime contributors in summary form:
List # 1 – Organized alphabetically by book title, fiction precedes nonfiction 
List #2 – Organized alphabetically by reader/contributor's name, fiction again precedes nonfiction
Enjoy.
I. Titles that appear on the Favorites' List three times or more
Fiction (F):
     Beartown, Fredrik Backman

     Beneath a Scarlet Sky, Mark Sullivan
     Manhattan Beach, Jennifer Egan
     Sing, Unburied, Sing, Jesmyn Ward
     The Great Alone, Kristin Hannah
Nonfiction (NF):
     Killers of the Flower Moon: The Osage Murders & the Birth of the FBI, David Grann
     Red Notice: A True Story of High Finance, Murder & One Man's Fight for Justice, Bill Browder
For me, as always, the strengths and value of this mid-year's list have more to do with what contributors say about a book than the number of times a book may be listed. Often, a book listed only once or twice is one I most want to read in the next six months or coming year.
A reminder: this list is not meant to be the best books published in 2018, but rather what the title of this posting states — The Books Most Enjoyed by MillersTime Readers Mid-Year 2018.
And, of course, I take responsibility for any inaccuracies or mistakes in the posting of your names, the titles, the authors, and your comments. Please do let me know about errors so I can correct them quickly and easily (especially if I have not listed you and any books/titles you have  sent to me.)

Feel free to share this post with others — family, friends, book clubs, etc., and start now with keeping a list for the second half of 2018.
II. The 2018 Mid-Year List of Favorites
(Alphabetical by reader's first name)
Abigail Wiebenson:
Coaching Teams by Elena Aguilar (NF). It's a brilliant compendium examining all the variables that go into team-building which relates directly to my leadership coaching work.
The Culture Code by Daniel Coyle (NF). Seems particularly relevant for today's crazy mixed up world. How do you know what you are seeing in behavior and how to assess and understand that.
Alan Latts:
The Everything Store by Brad Stone (NF). A history of Amaon's founding. Given how dominant they are, it is interesting to get a peak under the tent.
The Four: The Hidden DNA of Amazon, Apple, Facebook, and Google by Scott Galloway (NF). I enjoyed this book as well…had some interesting insights about the world today and the impact these companies have on society.
Ready Player One by Ernest Cline (F). I really enjoyed this book about where people move their lives to a virtual world and then to cross. Thankfully, my kids are not into Fortnite, but you can see how it can be addictive to kids.
Artemis by Andy Weir (F). The new book by the author that wrote The Martian. It was pretty good, but not as good as his first book.
Amanda Rise Good:
The Power by Naomi Alderman (F). I loved (this), a powerful commentary on gender and power, if you don't mind that the author is using a science fiction plot to get the point across.
Barbara Friedman:
Beneath a Scarlet Sky by Mark Sullivan (F). Admittedly, I have tired of reading WWII books, but I was given this book and read it. It is an historical biography/novel of Pino Lello, a real person, who beginning at the age of 17 fought against the Nazis in Milan for the last two years of the war. It gives you a personal view of the war in Milan and Italy and shows the determination of individuals to fight and win over the Nazis in a variety of ways. You see him helping Jews escape over the Alps; you see him as a personal driver of a Nazi commander; you see him falling in love; you see him coming to grips with all of this over his remaining lifetime. I found the book a compelling read. If you read it, be sure to read both the Preface and the Aftermath.
The Death of Democracy by Benjamin Carter Hett (NF). This was written by a former RA of my husband, and an historian. The book details the end of the Weimar Republic and the rise of Hitler. It is very interesting and well written…and you probably already know the broad outlines. But this is what I found to be interesting: the publisher wanted the book, instead, to be a comparison of that period with today's events with Trump. Hett decided not to do that as he is an historian, teaches history at Hunter College, and didn't want to veer from a book of history. But the parallels are striking! It is worth a read in America's current environment.
Ben Shute:
Only one so far, and it's fairly unusual: The Blue Fox by Sjòn (F), an Icelandic author and poet. It was recommended in preparation for a trip to Iceland. It's not long, but powerful. Set in Iceland in the 1880s (and before).
I'm currently working my way through Ron Chernow's Alexander Hamilton (NF), inspired by finally seeing the musical. I like Chernow, but it's not exactly a page-turner. And in between, I'm reading Louise Penny.
On a recent visit to Ann Arbor, we stopped in a mystery/used book store and re-discovered Michael Innes' The Inspector Appleby mysteries (F). Will probably re-read a couple this summer. Innes is a pseudonym – his real name was J.I.M.Stewart – he was s a British academic, and his mysteries are witty, often erudite, and sometimes outright funny. Hamlet, Revenge! would give you a taste.
Bill Plitt:
Straining Forward by Michelle Layer Rahal (NF). This is one woman's journey from oppression to redemption in the wake of the Vietnam War. It is the dramatic story of escape of a teenager from war-torn Vietnam, as well as about dangerous and unhealthy relationships in her life, told with honest certainty. I have come to know Minh Phoung Towner's story through my work in the wider church, so her story suddenly became more personal for me. The story is riveting and told in the "first person" by the author. It is seamless.
Bob Thurston:
I've been reading H is for Hawk by Helen Macdonald (NF). Wow! I love the writing, the falconry lore, the T.H. White insight, the dealing with grief . . .
Brooke Tilis (11 months):
That's Not My Puppy by Fiona Watt. (F).
Carol Board:
Flight Behavior by Barbara Kingsolver (F). I just read (this) and really liked it…about Monarch butterflies and about climate warming. It hit me harder than anything else I have read about climate warming,
Carrie Trauth:
I Let You Go by Claire Mackintosh (F). There are many twists and turns to this mystery novel. A young woman struggles through her journey of abuse and heartbreak to find out the truth about a night that changed her life.
Stolen Beauty by Laurie Lois (F). This novel is based on true historical figures: Adele Black Bauer, the model for the painting The Golden Woman, and Gustavo Klimt, the painter.
Wish You Well by David Balducci (F). This novel is very different from most of his work. Loosely based on his life, this book is an old fashioned coming of age story.
Carol Haile:
Measure Of A Man: From Auschwitz to Presidents' Tailor by Martin Greenfield (NF).
Red Notice: A True Story of High Finance, Murder and One Man's Fight For Justice by Bill Browder (NF). A chilling view into Putin's Russia.
Next Year in Havana, Chanel Cleeton (HF). Recommended by someone who's family was from Cuba. Suggested we read it before our trip to Cuba, and glad I did!
Charlie Haile:
Red Notice: The True Story of High Finance, Murder, and One Man's Fight for Justice by Bill Browder (NF).
Killers of the Flower Moon: The Osage Murders and the Birth of the FBI by David Grann (NF).
Measure of a Man: From Auschwitz to Presidents' Tailor by Martin Greenfield, Wynton C. Hall (NF).
The Librarian of Auschwitz by Antonio Iturbe. (NF).
For lighter reading, I enjoyed these mysteries:
Blood on the Tracks by Barbara Nickless (F).
The Escape Artist by Brad Meltzer (F).
Chris Bourtourline:
Educated by Tara Westover (NF). One of the best reads I've come across in a long time. As I read I couldn't help thinking that the book was engaging me in a way I'd hoped Hillbilly Elegy would but, overall, failed to do (still, thanks go out to MT's readers who had me reading something I otherwise might have ignored).
I've read two fine books by Joshua Ferris (both F) in the last year, To Rise Again at a Decent Hour and Then We Came to the End. I enjoyed them both. Ferris is described in reviews as being "LOL" funny, and I found that to be so on occasion (I think more so in To Rise Again. Note to Richard, the protagonist is a Red Sox fan). Ostensibly, To Rise Again explores faith, and Then We Came to the End examines the special role that "work lives" have in our experience of life.
Sing, Unburied, Sing by Jesmyn Ward (F). (This) was a difficult book for me to "get into," but I was rewarded once I made it through the first 40 pages or so (isn't that often the case with books?). The story took me on a journey where stark realities combine with otherworldly aspects to create a powerful tale. The book centers on the experiences of individuals in a particular African-American family and how current transformations are influenced by historical burdens.
The best thriller/mystery I've read recently was A Twist of the Knife by Becky Masterman (F). It wasn't as gripping as Rage Before Dying (which I touted in a previous MT's Best Reads), but it was a cut above most offerings in the genre.
Chris Rothenberger:
Before We Were Yours by Lisa Wingate (F). Riveting and horrifying story of Georgia Tann and her Memphis Tennessee Children's Home Society secrets and scandal, and her diabolical plot to steal children and sell them to the highest bidder. Story based on a real life scandal in 1939. I read this book in 24 hours!!
When Breath Becomes Air by Paul Kalanithi (NF). This memoir about what makes life worth living is tender, exquisitely written, insightful, alternately sad and hopeful. This young neurosurgeon shares the human shock of the experience of a serious diagnosis colored by his knowledge as a surgeon. He connects to the vulnerabilities of all patients and shares the questions we all have about illness, death, and living.
The Woman in the Window by AJ Finn (F). A psychological thriller and riveting mystery. I read this book in 24 hours!
Chuck Tilis:
Do we have another nonfiction book about what at face value appears to be a dysfunctional US democracy?
Without Precedent: Chief Justice John Marshall and His Times by Joel Richard Paul (NF) answers this questioning with a resounding "YES." (Paul) wraps an intriguing biography of an impoverished John Marshall ascending to the Supreme Court for 34 years during which the Court issued more than 1000 decisions, most unanimously, and over 500 written by John Marshall himself. Yet, he maintained a humble presence and was a dedicated family man. The intrigue and literally jaw dropping irony is that all this was accomplished during a period of time when gerrymandering, foreign interference with elections, tariff wars, political intrusion into operations of the Supreme Court, states rights vs federalism fights, trampling of minorities eights, voter suppression, unnecessary wars, magnificent diplomacy, infidelity, perjury, military incompetence, forgetting of allies and abetting of enemies, fake news, unilateral abrogation of treaties, using international versus US law were all part of the narrative at the same time.
Again, the irony will not be lost when seeing how Marshall even barely after the ink was dry on the Constitution did not believe in strict interpretation. Rather, he saw his role as that of a pragmatist. By using his persuasive powers and voice for moderation and compromise, one cannot help but be relieved that against what would have seemed overwhelming odds, it may even be an understatement to say "…in revolutionary time, against a myriad of enemies both foreign and domestic, Marshall held the Court, Constitution and the Union together."
Unfortunately, this pressure cooker environment ultimately exploded into a Civil War as slavery was the "original" sin of our founding fathers. Did the Court and/or Marshall help or hinder the country's quest towards equal rights for all?
Cindy Olmstead:
Red Notice: The True Story of High Finance, Murder, and One Man's Fight for Justice by Bill Browder (NF). (The) true story of his investment company's challenges doing business in Russia. He still is living and has taken up the humanitarian fight to expose the corruption in Russia under Putin due to the treatment he and his colleagues received in early 2000s.
Behind the Beautiful Forevers: Life, Death and Hope in Mumbai Undercity by Pulitzer Prize winning journalist Katherine Boo (NF). It is her research told through the dramatic story of families striving toward a better life in Annawadi, a make shift settlement in the shadow of the luxury hotels near the Mumbai airport. All characters are their real names.
Dave Katten:
The Harry Potter Series by J.K. Rowling (F). I finally got around to reading the entire series and catching up with the rest of the world. I don't have much to add, since it's such a cornerstone of pop culture, but I will say I'm glad I didn't watch the movies before reading the books (the movies I find to be vastly inferior, esp. the early-middle ones), and I was very happy with the ability of Rowling to set up a story and pay it off.
The North Water by Ian McGuire (F). Cormac McCarthy's Blood Meridian famously begins "See the child". The North Water, opening on its villain in mid 19th century England/Greenland, starts with "Behold the man", kicking off an Irishman's attempt at McCarthyite prose. It…doesn't quite work. I'm only 2/3 through the book, and while the text is not bad, it's also a imitation of what it strains to be, often painfully so. The plot is engaging enough, though it lacks (again, so far) any mystery — questions and doubts are raised about the motives and actions of a character, only to be resolved within a few dozen pages; it propels the story forward, but never letting any strand dangle for too long.
The Power Broker by Robert Caro (NF): Not Caro's magnum opus (which is certainly his biography of LBJ), but an accessible intro to Bob Moses, the architect of modern New York City and father of 20th century city planning. There's a lot to digest, but the book is nothing if not thorough. Hope to get back to it soon, but not sure I can read much about politics in the near future, even histories. My anxiety just can't handle it.
David Meyers:
Three Days in Moscow by Bret Baier (NF). Just finished (this). Great read and very informative. Reinforced my opinion of Ronald Reagan as one of our greatest presidents.
Donna Pollet:
Little Fires Everywhere by Celeste Ng (F).
A Gentleman in Moscow by Amor Towles (F).
Ed Scholl:
Grant by Ron Chernow (NF). Also the author of Hamilton, (Chernow here) traces the life of Ulysses Grant from his time selling leather goods in Galena Illinois, through his budding career in the army and involvement in the Mexican war, to his meteoric rise in power and fame as the most celebrated Union general in the Civil War. The second half of the book covers his clashes with Andrew Johnson over reconstruction and the fate of newly emancipated slaves in the South, and his ascendancy to the presidency and his two terms in the White House. Chernow is a great writer of historical nonfiction, and I recommend this book ("the best book I've read so far this year") as well as his biography of George Washington that I read last year.
Elaine Samet:
I have two very different selections:
The Story of Arthur Fruluv by Elizabeth Berg (F). Not great literature but a novel about aging and death that deals with how different people respond to both. Also it deals with an unusual family formation.
Uncommon Bonds: Women Reflect on Race and Friendship (Edited) by Kerha Smith and Marcella Runell Hall (NF). It is a thoughtful, complicated, and honest examination of the challenges of building authentic cross-race friendships. Amazingly moving.
Elizabeth Lewis:
The Dream of the Celt by Mario Vargas Llosa (F). Is this a truth-filled novel or a fictionalized biography? Or both? Or neither? Those are the predicaments for the reader of this detailed, nuanced, researched, and brilliantly written story of the life of Roger Casement. An Englishman by parenthood, and Irishman by choice, orphaned at a young age and sent out to earn a living, Casement first went to the Congo where he ultimately wrote the report that officially exposed the horrors of Belgian colonialism and then traveled to Amazonia where he did the same for the rubber-mining companies there. Along the way, he became an Irish nationalist, smuggled himself into Germany during World War I, and played a startling role in the Easter Uprising.
Elizabeth Tilis:
Little Fires Everywhere by Celeste Ng (F).
Killers of the Flower Moon: The Osage Murders and the Birth of the FBI by David Grann (NF).
Ellen Miller:
This is a list of books from the first six months of this year; all were easy five-star ratings for me. (My definition of a five-star rating is you will be missing something very important if you don't read this book.) Unless otherwise noted, all these books were published in 2018.
Seven very different books are at the top of this list, and almost everyone of them fits into one or more of my favorite genres: nonfiction/fiction about race; historical fiction of almost any era and any location; memoirs; and "classic" Irish and British novels.
Beneath a Ruthless Sun: A True Story of Violence, Race and Justice Lost and Found by Gilbert King (NF). Here's yet another book that blew my socks off — a story of racial injustice in the Jim Crow era set in Florida. This book fits in the category of the Warmth of Other Suns (by Isabel Wilkerson) in telling stories unknown to me and the wider world. The book takes place in 1957 and tells the story of an infamous sheriff in central Florida, the injustices he inflicted on the African-American community living there, and the (white) journalist who covered his 'reign of terror.' Prepare to be outraged. It's a must read.
Spring by Karl Ove Knausgard (NF Memoir). I haven't read this well-regarded author before even though he's written a series of six autobiographical novels which have received high acclaim. This is a short book; it is part of a seasonal quartet (and yes now I am tempted to read the other three). An ode to his newborn daughter, it takes place over one day, and it reads like a novel. It's touching and truthful, and it is beautifully written. Critics have said it's the most accessible of all his writing.
The Only Story by Julian Barnes (F). This is the quintessential British love story — "the only story" — by the Man Booker prizewinning writer Julian Barnes. I listened to it on Audible, and it was exquisitely produced, which might not have been difficult since it was exquisitely written. The story revolves around the passionate love of a 19-year old man for a woman old enough to be his mother and the consequences that ensure. It is filled with profound observations on the power of love (both positive and negative consequences), responsibility to yourself and others, and more. I highly recommend it.
American Histories: Stories by John Edgar Wideman (F). This well-known writer has created a series of stories that tell the African–American story in so many of its complexities. From an imagined conversation between Frederick Douglass and John Brown to the story of a man who sits on the Williamsburg Bridge contemplating suicide, you won't be able to put this book down. A plus is the book's opening "Letter to the President." It's a marvelous book.
TransAtlantic by Colum McCann (F). This is an older book (published in 2014) from the well-known National Book Award winning Irish author. It was wonderful. The stories in this collection span continents and centuries, and while perhaps the weakest part is the link between them, they are marvelous nonetheless. There are stories about aviators, Frederick Douglass, a housemaid who immigrates to the US, former Senator George Mitchell as he negotiated the Northern Ireland peace talks, and more.
Green Sun by Kent Anderson (F). I don't know this author, but apparently he's taken 20 years to write this book, his third novel.  (I'll look at some of his others having now read this one.) This book is set in 1983, and the hero (a Vietnam veteran) is working as a police officer in Oakland, CA. He's an anomaly among his peers, an educated man who just left a college teaching position, a complex character with flaws, who is sympathetic to and understanding of the tough community in which he works mostly night shifts. It's fast-paced, based in a reality that rings true, and is a great read.
The Color of Water: A Black Man's Tribute to His White Mother by James McBride (NF Memoir). One of my last year's "best reads" was James McBride's recent book (Five-Carat Soul), and I wanted more of his writing. So I found McBride's memoir/autobiography that has sold 21 million copies and sat down to read it. I don't think I got up. Or at least I didn't want to. This book was published in 1995 and is the amazing story of his white Jewish mother and his family – 12 children in all.  A remarkable story, a must read, if you haven't already.
There were more five-star reads for me too worth a mention:
From the always entertaining and delightful Alexander McCall Smith I loved his latest The Good Pilot, Peter Woodhouse (HF) that involves love, loss, flying, and a dog;
The story of the unlikely Italian boy who helped smuggle Jews through the Alps and then became a driver for a high ranking Nazi official — Beneath a Scarlet Sky by Mark T Sullivan (HF);
The Pulitzer Fiction Prize winner Less by Andrew Sean Greer (F) about a failing journalist;
I'll Be Gone in the Dark: One Woman's Obsessive Search for the Golden State Killer by Michelle McNamara (NF). The killer was caught just before I started this book;
A Shout in the Ruins by Kevin Powers (F), a multi-generational story set in Virginia during the Civil War and the century that follows;
For the Antarctica-adventure-obsessed, I'd highly recommend The Stowaway: A Young Man's Extraordinary Adventure to Antarctica by Laurie Gwen Shapiro (HF).
Ellen Shapira:
Lincoln in the Bardo by George Saunders (F). Winner of the Man Booker prize, this amusing, sad, and poignant short novel is told in the voices of spirits hanging around the grave of recently deceased Willie Lincoln.
The Leavers by Lisa Ko (F). This is a compelling contemporary story about an immigrant (undocumented) woman and her son set mostly in New York but also in China.
Beartown by Fredrik Backman (F). A cast of interesting characters, a crime, and a fast moving story revolving around a town in Sweden obsessed with a junior ice hockey team made this a good read. It was not quite as good as A Man called Ove, but almost.
Beneath a Scarlet Sky by Mark Sullivan (F). Yet another in the long list of World War II books involving a young hero but a good story nonetheless.
Crossing to Safety by Wallace Stegner (F). One of my book clubs revisited this modern Library Classic. Incredibly beautiful writing and exquisite character development compensate for the dated story line.
Pachinko by Min Jin Lee (F). A National Book Award finalist, this wonderful saga about several generations of a Korean family living in Japan is my favorite so far for 2018.
Elliott Trommald:
Stranger in a Strange Land by Robert Heinlein (SF). Bet you read it in college. I had never heard of it. Published 1961 with some 60000 words removed. He died and wife republished the whole thing in 1990s. It is called a classic and a cult work. I recommend only if it is to be discussed by a group including both sexes. Story line: A Martian (product of two astronauts but then grew up on Mars) comes to Earth on a later space trip and reshapes it (tries). It's a 1961 critical look at monotheism and sexual repression. I don't see it as a classic but have immensely enjoyed discussing it — might not have finished it if I had not known a group was discussing it the end of last month. Wonderful insights and disagreements emerged. Will also be discussing it next month with several recent graduates from engineering colleges.
The Twelve Lives of Samuel Hawley by Hannah Tinti (F). I think very well written and moving, unexpectedly moving. Brutal at times, but I still lingered over scenes and did not want to put it down when life intervened. If you have a problem with violence (physical and emotional) read her Good Thief instead. She writes well.
Emily Nichols Grossi:
Sing, Unburied, Sing by Jesmyn Ward (F).
Salvage the Bones by Jesmyn Ward (F).
Homegoing by Yaa Gyasi (F).
The Complete Patrick Melrose novels (five in total) by Edward St. Aubyn (F – autobiographically inspired).
Eric Stravitz:
The Alchemist by Paolo Coelho (F). Lovely book. My ninth grader was reading it at the same time, so we got to discuss it in meaningful ways.
Trial by Human by Nick Rowley (NF). Worthwhile trial practice book.
Rogue Lawyer by John Grisham (F). A fun book.
The Yiddish Policeman's Union by Michael Chabon (F). Slow at first, but got more enjoyable as I kept reading. Chabon is a superb prose stylist.
Personal by Lee Child (F). Not his best, but still an entertaining diversion.
American Rust by Phillip Meyer (F). Excellent story about how people grapple with living in an area when its best days are past. Having chapters intermittently devoted to six or more interwoven characters worked very well here and served to increase the book's tension.
Fran Renehan:
Before the Fall by Noah Hawley (F). I liked it. Some in my book club did not.
The Woman in the Window (F). AJ Finn.
The Great Alone by Kristin Hannah (F). Well written
Fruzsina Harsanyi:
Judas by Amos Oz (F). I read this last year but forgot to put it on my 2017 list. It has been such a memorable book for me. (I've recommended it to everybody after Ellen recommended it to me, so I want to include it.) This is as good as a book gets for me. Profound, readable, erudite, and good fiction. Interpreting the biblical Judas story as a metaphor for the debate about the creation of the Israeli state and who the true believers are in Ben-Gurion's vision all wrapped in a story about a graduate student and the family who takes him in.
The Lemon Tree by Sandy Tolan (NF). An Arab, a Jew and the heart of the Middle East. I read this book on my way to a pilgrimage in the Holy Land. It is the best, most even-handed representation of two sides in this complex land.
Varina by Charles Frazier (F). Not a great book but interesting. The story of Jefferson Davis's wife and the aftermath of the Civil War.
Love and Ruin by Paula McLain (F). I love books that connect me to a place I'm traveling to or have been to, and this one about Hemingway and Gellhorn in Spain and Cuba was perfect. I knew nothing about Gellhorn and was fascinated by the lives of these two people who were successful as writers and lovers, but failures in marriages.
Us vs Them: The Failure of Globalism by Ian Bremme (NF). The latest book by the founder of the Eurasia Group, the preeminent risk analysis think tank. It won't reveal startling new information. It does pull a lot of current data together with thoughtful analysis of what is happening in the world today. Why globalization is a fact and globalism as the ideology that promotes its benefits is challenged. People all over the world are better off than they ever have been, but income inequality, economic and identity insecurity, and the threat of technology will give rise to strongmen exploiting an 'us vs them' approach.
Gabi Beaumont:
If you are a fan of mysteries, I hate to admit I enjoyed the Angie Pallorino series by Loreth Anne White (F). I will warn you she has written some romantic novels so some of the love scenes are a bit much, the writing isn't that great and the main character is a sex crimes detective so it can be a bit too graphic, but by the end of the first book I got sucked in to the characters and found myself buying the second and third in the series. I think the third in the series was the best. And you don't really have to buy the first two because she gives you all the background in a few sentences woven into the new story.Typical, formulaic, but kind of a guilty pleasure.
Another mystery/thriller I enjoyed and better written than the books above is I Let You Go by Clare Macintosh (F). A word of warning though – it is also a bit violent/graphic in parts and were hard for me to read. I am not sure (they) are entirely necessary to the story. I like that the  author is a former CID in England and the story was born of her experiences.
One to miss: Social Creature by Tara Isabella Burton (F). It was supposed to be a Gossip Girl meets Gone Girl "great summer read," but it just didn't hold together.
Gail Sweeney:
Exit West by Mohsin Hamid (F). I love his writing, the many wonderful jewels of wisdom embedded in the text, and the messages in the story. I'm sure there will be other people who recommend this book also.
Garland Standrod:
Barcelona by Robert Hughes (NF). An exhaustive study of Barcelona's history and culture. A must read.
The Spring of My Life and Selected Haiku by Kobayahi Issa (F). A masterpiece of haiku and prose which is both poignant and playful. A must read.
Homage to Catalonia by George Orwell (NF). Orwell's  first-hand reportage on the Spanish civil war in and around Barcelona. A must read.
Harry Siler:
Marcelo in the Real World by Francisco X. Stork (F). (This) is right down your alley in too many ways to count, I claim. Write it first and make him famous. (A book club selection…I think I may have discovered that I'm a young adult.)
Hugh Riddleberger:
Grant, Ron Chernow (NF). Loved it.
The Great Alone by Kristen Hannah (F). Has to be on everyone's summer "beach" reading list as it is one of those that you can't put down.
Jane Bradley:
Again this year the majority of my books have been audiobooks, all with outstanding performances by the readers. Here are some books that I especially enjoyed:
Recent works by my longtime favorite authors:
Warlight by Michael Ondaatje (F) [audiobook]
The Red-Haired Woman by Orhan Pamuk (F). [audiobook]
Mrs. Osmond by John Banville (F). [audiobook]
Authors new to me, whose interviews on radio and/or television prompted me to read their books:
Home Fire by Kamila Shamsie (F). [audiobook]
Salvage the Bones by Jesmyn Ward (F).
Sing, Unburied, Sing by Jesmyn Ward (F). [audiobook]
The Neuroscientist Who Lost Her Mind: My Tale of Madness and Recovery by Barbara K. Lipska and Elaine McArdle (NF). [audiobook]
Books recommended by other MillersTime booklist contributors — my first stop when looking for my next good read:
Homegoing by Yaa Gyasi (F). [audiobook]
Killers of the Flower Moon: The Osage Murders and the Birth of the FBI by David Grann (NF).
Manhattan Beach by Jennifer Egan (F). [audiobook]
Devil in the Grove: Thurgood Marshall, the Groveland Boys and the Dawn of a New America by Gilbert King (NF). [audiobook]
Jessie Maniff:
I've decided that all lists going forward will include a book from a previous year's list that I enjoyed.
From last year's list: Killers of the Flower Moon: The Osage Murders and the Birth of the FBI by David Grann (NF)
Favorite book this year thus far: The Rise and Fall of the Dinosaurs by Steve Brusatte (NF).
Jim Kilby:
The Hero With A Thousand Faces by Joseph Campbell (NF). I think, for some reason, this is the only one of his books I haven't read. "This story traces the hero's journey and transformation through virtually all the mythologies of the world."
I think everyone read this one last year, along with another one I read this year, Killers of the Flower Moon: The Osage Murders and the Birth of the FBI by David Grann (NF).
Astrophysics for People in a Hurry by Neil de Grasse Tyson (NF). I always wanted to know why man's ultimate quest was to know the mind of God.
The Secret by Rhonda Byrne (NF). "The Secret contains wisdom from modern day teachers. Men and women who have used it to achieve health, wealth and happiness." Trying to find out how I missed all of that.
American Wolf by Nate Blakeslee (NF). An interesting story of the view of the world through the eyes of a Yellowstone wolf. Easy read. Nice and relaxing.
Team of Rivals by Doris Kearns Goodwin (NF). Lincoln and his cabinet. I had to read something good, about an outstanding president, to flush out some of the stench, of the worst one in my lifetime. Never thought there would be one to beat out Nixon. Unlike Trump, Nixon's one saving grace was, he actually did love his country.
John Dietsch:
Shattered: Inside Hillary Clinton's Shattered Campaign by J. Allen & A. Parnes (NF). Call me a glutton for punishment, but I must recommend (this) searing analysis of Clinton's disastrous campaign. None of my liberal and progressive friends thought she would win – I clung to the vague hope that people like the Obamas, LeBron James, and even Bernie would drag her across the finish line – and this book, in riveting detail, explains why they were right. The book also shows how the Trump campaign – for all its crudity and craziness – was surprisingly effective and focused, in no small part because it closely tracked and capitalized on that of Sanders.
To get away from this depressing story and our even more dismaying current situation, I also must totally recommend the Shardlake series, CJ Sansom (F).  Chronicles the adventures in political intrigue, murder and Tudor society of lawyer Matthew Shardlake, his rough and ready assistant Jack Barak, and his friend, the Moorish doctor Guy Melton. Someone remarks to Shardlake, "You have known all the great ones," to which his reply, "That has its disadvantages," is a complete understatement. With clients like Cromwell, Cranmer and Queen Katherine Parr, Shardlake keeps getting plunged into the rough churning waters of religious strife, contending with his nemesis, Sir Richard Rich (also a real person), while trying to keep away from the baleful eye of King Henry VIII.  While even Rich concedes Shardlake is courageous and loyal, his tenacity and almost obsessive search for the facts continually lands him and Barak in trouble. The fact that Shardlake is handicapped – he's hunchbacked – makes things even more difficult as he moves from courts to palaces to prisons, often in London, a vital place, but a place with offal underfoot and piss-pots being emptied from above. Sansom is a terrific, and to me, irresistible writer, and each book in the series is better than its predecessor. Start with the second, Dark Fire.  The rest are Sovereign, Revelation, Heartstone and Lamentation.  Hope they'll be more!
A Fairies' Guide to Taking Life Lightly by Stacey Donovan (F). "Can humans learn to float through life with the grace and spirit of a Fairy." Read this to your grandchildren, like I did to mine, or any small child. Also good for your own soul.
Judy White:
Run, Don't Walk by Adele Levine (NF). (It) is by a physical therapist at Walter Reed Hospital. Her descriptions of both the staff and the patients, amputees just back from Afghanistan, are wonderful. A glimpse into a world the rest of us will never see, beautifully written. You'll laugh more than you'll cry.
The Stranger in the Woods by Michael Finkle (NF). (This) is an apparently true story that seems impossible, about a man who becomes a hermit in the woods near populated areas and lives there undetected for many years. The ethics of how he got his supplies, and the improbability of the story's credibility, led to many unresolved conversations at our house.
Rocket Men by Robert Kurson (NF). I have little interest in the Apollo space program, but everything Kurson has written has held my attention, perhaps because he describes personalities so well as well as technology. Great story, great writing.
Braiding Sweetgrass: Indigenous Wisdom, Scientific Knowledge and the Teaching of Plants by Robin Wall Kimmerer (NF). Thanks to Rick for recommending this. The author is both a trained botanist and a member of the Pottawatomie Nation, two traditions whose perceptions of plants do not usually match. Both Mike and I love it and are reading it slowly.
Kate Latts:
We Were the Lucky Ones by Georgia Hunter (F). Inspired by the true story of one Jewish family separated at the start of World War II in Poland, We Were the Lucky Ones starts in the spring of 1939 with three generations of the Kurc family who are living affluent, normal lives in Radom, Poland. As the war begins each makes their own difficult decisions of what to do, ultimately separating from one another as they weather occupation, ghetto, concentration camps, exile, narrow escapes, the kindness of non Jews, and much more. A well written, heartfelt book of perseverance and amazing family connection. I loved this book.
Pachinko by Min Jin Lee (F). Saga covering four generations of a poor Korean immigrant family exiled in 20th-century Japan. Similar multi-generation book as We Were the Lucky Ones with great coming of age characters, parental love and sacrifice, with Asian WWII dynamic between Japan and Korea as a back drop. I loved this book too.
The Alice Network by Kate Quinn (F). Set in post WWII Europe but mostly details the story of a female spy during WWI as she struggles with life post her experiences and comes in counter with a young American college co-ed who is on a mission to find what happened to her cousin after WWII. A good read but some parts are not very realistic and drag a bit.
Kathleen Kroos:
All the Good Parts by Loretta Nyhan (F). It takes you on an emotional roller-coaster. I really enjoyed it.
Ordinary Grace by William Kent Krueger (F). A beautiful story with a wide range of human experiences and emotions.
Kathy Camicia:
My list. All good reads:
Autumn by Ali Smith (F).
Winter by Ali Smith (F).
Call Me by Your Name by Andre Aciman (F).
An Ice Cream War by William Boyd (F).
Go, Went, Gone by Jenny Erpenbeck (F).
A Good Man in Africa by William Boyd (F).
Brazzaville Beach by William Boyd (F).
Manhattan Beach by Jennifer Egan (F).
Burmese Days by George Orwell (F).
Crazy Rich Asians by Kevin Kwan (F).
Transit by Rachel Cusk (F).
Men Explain Things to Me by Rebecca Solnit (NF).
Lincoln in the Bardo by George Saunders (F).
From the Land of Green Ghosts by Pascal Khoo Thew (NF).
An Experiment in Love by Hillary Mantell (F).
Reservoir 13 by Jon McGregor (F).
How to See by David Salle (NF).
Vacant Possession by Hilary Mantel (F).
A Field to Getting Lost by Rebecca Solnit (NF).
The Assassination of Margaret Thatcher by Hilary Mantel (F).
The Pure Gold Baby by Margaret Drabble (F).
The Art of Cruelty by Maggie Nelson (NF).
How to Be Both by Ali Smith (F).
Varina by Charles Frazier (F).
Enigma Variations by Andre Aciman (F).
Kevin Curtin:
I actually just finished reading Astral Weeks: A Secret History of 1968 by Ryan Walsh (NF), a brand new book. See the Rolling Stone review: The Mystery of Van Morrison's 'Astral Weeks.
I wanted to read it because I'm a Van Morrison fan, and his album 'Astral Weeks' is one of my favorites and arguably one of the top albums in the history of Rock and Roll. Plus it goes into the events surrounding the development of the songs and the album's recording, as well as the events that were happening in Boston at the time, where Van was living. It was a good read, very much journalistic writing style.
Lance Brisson:
A Higher Loyalty by James Comey (NF). Well written and enjoyable.
The Almost Nearly Perfect People: The Truth about the Nordic Miracle by Michael Booth (NF). The subtitle of Michael Booth's book is "Behind the Myth of the Scandinavian Utopia." This is the perfect book for anyone distraught by the recent social and political developments in the United States and thinking of relocating to a Scandinavian country. Booth is an experienced journalist with a good eye (and ear) for the facts and has written an entertaining and often funny travelogue that will give would be Viking transplants a good understanding of what they are getting into.
Land Wayland:
Gut: The Inside Story of Our Body's Most Underrated Organ by Giulia Enders (NF). A Times Best Seller. It is our biggest organ. It is home to trillions of friendly bacteria. It is the magician that separates the energy from the dross and keeps us moving. This is a readable, accurate almost- exciting account of what goes on during the 30 foot trip food makes between our lofty lips and our nether lips. It explains what happens, why it happens and why it is so very important. Excellent (if you are interested in your body and sometimes wonder why your brain, heart, kidney and liver do what they do). Readable 5, Information 5, Credible 5
The Power of Habit: Why We Do What We Do in Life and Business by Charles Duhigg (NF). This Times Best Seller summarizes studies and findings of the last 15-20 years that have delineated what habits are, how they are formed (it takes time and repetition), how they are modified (very little) and how they are unlearned or forgotten (never). It discusses the role they play in our lives (essential in getting us through 80% of each day) and how they are triggered (cues). Having adequately discussed each of these topics and provided a number of "I didn't know that" moments in the first 50 pages, the author doesn't have much else to say, although he does try. Readable 4, Information 4. Credible 4.
Habit Stacking: 127 Small Changes to Improve Your Health, Wealth and Happiness by Steve S.J. Scott (NF). A book that expands what should have been a moderate-size magazine article into 320 pages of book by trying to think of 127 different ways to sing the same song. Basic idea: Since habits are so effective at helping you do things, if you can use one habit as the cue for an ensuing habit, the chain can propel you into a flying start in every area of life. Definitely holy writ for some people and wholly rot for others. But that sneer comes from someone who is a habit distruster, so this may be a wonderful epistle for the believer. Readable 5 for 45 pages, 3 after that. Information 4 for 35 pages, 3 after that. Credibility 5 for the believer, 3 for the creative agnostic.
Killing England: The Brutal Struggle for American Independence by Bill O'Reilly and Martin Dugard (NF). Times Best Seller. My first and last Bill O'Reilly book. Confirming that one should never expect much of a book where the name of the author is larger than the title. The story of the American War for Independence written for the Fox News level of education and intelligence. The parts of the story (95%) that recount what is already well known is told in TV length sound bites, and the parts that are new or different (5%) are not fully presented or explored (just as the news stories on TV). Suitable for those who stopped learning American history in fifth grade and got a C- in it in high school because they had poor memories. P.S. The book does not come close to telling how brutal this all-or-nothing family feud was. It follows in the tradition that holds that this was basically a pretty boring war which lasted until the British made the mistake of getting trapped in Yorktown where the Yankee soldiers serenaded them day and night with loud off-key renditions of Yankee Doodle until they were all going nutso, and Cornwallis had to surrender while most of them were still sane. Readable 3. New Information 5; Old Information 3, Credible 4
Jefferson: Architect of American Liberty by John B. Boies (NF). Times Best Seller. A glorious, intelligently written, subtle, honest portrait of one of America's Renaissance men. There is little that is new, but the existing pieces are carefully presented and then turned this way in the detached but friendly light of this skillful writer who explores their nooks and crannies. Saint Thomas…no way. Far far better than most…you better believe it. Walking with muddy boots…some times. Raising his glass of wine with the angels…very often. Readability 5. Information 5. Credibility 5
Three Days in January: Dwight Eisenhower's Final Mission by Bret Baier with Catherine Whitney (NF). Times Best Seller. The first two-thirds is an excellent biography of Ike and would have been notable if that had been all that was explored. But the reason for telling about the back-ground was to frame Eisenhower's Farewell Address of January 17, 1961 and bathe it in the bright historical light it so richly deserves. That is the task and the glory of the next third. Ike understood war as much as anyone in the 20th century, and he had wrestled for years with when and how the United States should resort to violence, in a world filled with nuclear weapons. He spent months working on his final message to America's new leadership and to the American people he had served for 50 years. I read those final words with a new perspective. It should be mandatory reading for every incoming President, Senator, Representative, and Cabinet Secretary as well as every newly commissioned officer in the military. Readability 5. Information 5+, Credibility 5
The Weight of Ink by Rachel Kadish (F). Winner of the National Jewish Book Award. An amazing novel about the (alas, fictional) discovery of a trove of letters and written material hidden (and forgotten) in a townhouse in London since the 1660s when it was created by a prominent rabbi who had recently arrived in The City from Amsterdam to guide the re-introduction of Jewish thought and culture into England. The rabbi had been rendered blind by the Inquisition and had to depend on a scribe to do his reading and writing. The story alternates between the events and ideas/issues/questions that prompted the writing in 1666, the question of who the scribe was, and the skilled game of cut-throat academic research and investigation undertaken by the professor and her team who are responsible for reviewing the material to prepare it for the archives at a very prominent university. The book is educational about London of the plague years, Jewish culture and history in England during this period, the role of Spinoza in philosophical discourse, and the role of women in intellectual history 350 years apart. Multi-level and very well written. I thoroughly enjoyed the history and the mystery. Five out of Five on every scorecard.
Lane Retallick:
Go, Went, Gone by Jenny Erpenbeck (F). A recently retired classics professor living in Berlin befriends some African refugees he first saw demonstrating in Alexanderplatz. A moving book – but be warned – some of the migrant stories are very harrowing.
West by Carys Davies (F). A widowed 19th century farmer reads about the discovery of gigantic animal bones and becomes captivated by the desire to see for himself. He sets off to explore while leaving his young daughter, Bess, under the care of his none-too-sympathetic sister.
Locking Up Our Own: Crime and Punishment in Black America by James Forman Jr. (NF). About the three-strikes law.
The Tea Party and the Remaking of Republican Conservatism by Theda Skocpol and Vanessa Williamson (NF). The title is self-explanatory.
Babylon Berlin by Volker Kutscher (F) Set in Berlin during the Weimar Republic, this is the first in a series of mysteries about policeman Gereon Rath. The highly-entertaining German-made TV series of the same name, available on Netflix, was based upon this series.
A Higher Loyalty by James Comey (NF). Well written and enjoyable, and Lance and I had fun talking about it.
Larry Makinson:
American Pastoral by Philip Roth (F): By far the best thing I've read this year. I hadn't read anything by him since college, and this was the one that many of the obits and tributes said was his best.  I agree. A deep, engrossing read. (Ed. Pulitzer Prize for in Fiction in 1997.)
Laurie Kleinberg:
Anything Franklin and Eleanor related- prompted by my favorite book so far this year: No Ordinary Time: Franklin & Eleanor Roosevelt: The Home Front in World War II by Doris Kearns Goodwin (NF). Every word of every one of its fascinating 600 pages..
Love and Ruin by Paula McClain (HF). Her new spin on Hemingway and his wives, this time told in the voice of Martha Gellhorn, famous woman war correspondent.
Meg Gage:
Having seen Three Tall Women (Edward Albee – F) in New York, I reread the script and again loved the hilarious, imaginative and rapid-fire interplay of the inter-generational women who turn out to be the same woman. But seeing and reading it, now many decades later, I was more aware of  the comic take on aging and death. Seeing Glenda Jackson in the lead role reinforced the point about getting old. Also, time has shed light on the homosexuality of the main character's son which totally missed me previously and sheds light on what was tormenting Albee in 1960. Then I reread The Zoo Story and The American Dream, which brought back the heady early '60s of Who's Afraid of Virginia Wolfe and 'theater of the absurd' that seemed to radically redefine theater, and I guess it did. Angels In America was unimaginable!  I tried to get my book group to read some drama and was met with a resounding NO!
Sing, Unburied, Sing by Jesmyn Ward (F). A difficult but worthy novel about race, poverty and drug addiction, and a new take on the road novel. The hero is a 13-year old boy, Jojo, trying to grow up with no role models and a steady stream of challenges. Like Huck Finn, Jojo's brings a childlike optimism and hope to his journey. Ward's use of magical realism really works.
Women Who Blow on Knots by Ece Temelkuran (F). This book has been a best seller in Turkey (120,000 copies sold) where it is controversial because of the strong women characters and political language. At least half of the reviews on Good Reads are in Turkish. This is another road novel; three young women and an 70 year old travel from Tunisia to Lebanon during the Arab Spring. A timely look at gender, politics, religion and the middle east, but also at the power of sisterhood.
Lab Girl by Hope Jahren (NF). Steve read this and loved it, so it's on my Richard Miller list vicariously as a book I'd like to get to soon. It's a memoir by a quirky botanist about the challenges facing women in science. But it also gives readers the appreciation of the hard work and accomplishments of seeds, roots and leaves.
Eyrie by Tim Winton (F). During our vacation in Australia last February we got into Australian writers. Placed in western Australia, it's about a down-and-out, middle-aged environmentalist who is dealt a series of challenges and forced to face circumstances from his past, all of which force him to find himself. It's also about how challenging the world is today and how difficult it is to do the right thing.
Small Great Things by Jody Picoult (F). A dramatic tale about the clash between a talented and experienced black neonatal nurse and the bureaucracy of the struggling hospital facing the law suit by a neo-Nazi couple whose newborn dies in the neonatal unit. Steve couldn't finish it because while he found the story compelling, he found the writing weak and superficial. I was into it but see his point. I especially appreciated her telling the story through different narrators and the research Picoult did on the evolution of white racist extremist movement from the backwoods of Montana to the streets of Charlottesville. Pretty fascinating.
Meggie Patterson:
The Last Mrs. Parrish by Liv Constantine  (F). if you are looking for an easy to read thriller, I found this very gripping!
Shoe Dog by Phil Knight (NF). I loved his account of founding Nike! As an athlete and Nike brand lover, it was really amazing to learn about the ups and downs of his journey.
The Great Alone by Kristin Hannah (F). I am a huge Kristin Hannah fan and loved her newest book. I found myself laughing and crying throughout on the emotional road for this family.
Before We Were Yours by Lisa Wingate (F). Really good read! My book club read it, and the whole group enjoyed it (which is rare!).
I read both Beartown and A Man Called Ove by Fredrik Backman (both F). I fell in love with all of the characters and his style of bringing everything together. I saw that he has come with a new book that is sort of Beartown #2 and am curious if anyone has read it!
Melanie Landau:
A Man Called Ove by Fredrik Backman (F).
A House Without Windows by Nadia Hashimi (F).
They Left Us Everything by Plum Johnson (F).
The Alice Network by Kate Quinn (F).
Nicole Cate:
Born a Crime by Trevor Noah (NF). It was compelling to read about his childhood experiences, which include terrifying and demeaning situations that are probably unimaginable for many readers. I have long loved Noah's comedy, and I enjoyed reading his writing. His perseverance, intelligence, and love and respect for his mother were themes throughout the book, which came through in a non-pretentious way.
Rebekah Jacobs:
For parenting (and grand parenting):
The Self-Driven Child by William Stixrud and Ned Johnson (NF).
For Fun:
Limelight by Amy Poeppel (F).
Young Jane Young by Gabrielle Kevin (F).
Nonfiction:
When by Daniel Pink (NF).
The Fear Factor: How One Emotion Connects Altruists, Psychopaths, and Everyone In-Between by Abigail Marsh (NF).
Richard Miller:
Although I read both fiction and nonfiction, most of my favorites from the first half of this year fall into the nonfiction category. And I have to thank MillersTime readers for suggesting every one of them.
I'm not really one who ever thought I'd have much interest in plants, animals, biology/biotany, or natural history in general, yet the following three books caught my attention and interest, and all three easily make it on to this list:
The Sound of a Wild Snail Eating by Elisabeth Tiva Bailey (NF). Who knew? Author with a disease that keeps her largely immobile in bed finds focusing on a snail in a terrarium next to her bed gives her own struggle meaning and extends her life. And that snail!
Lab Girl by Hope Jahren (NF): Audible edition read by the author. Wonderful memoir and botany book by a female scientist who writes beautifully and reads the same. Sections on manic depression and birthing/postpartum depression issues were outstanding, but the entire memoir was tender, captivating, and revelatory.
Braiding Sweetgrass: Indigenous Wisdom, Scientific Knowledge and the Teaching of Plants by Robin Wall Kimmerer (NF). Audible edition and also narrated by the author who is a storyteller, a scientist, a mother, a teacher, and a member of the Pottawatomie Nation. Some similarities to Lab Girl. Perhaps a bit too long but a powerful plea to understand the earth, what it gives us, and what we owe in return.
Three books about growing up under difficult circumstances with roughly similar themes but different results. One is a novel, and two are memoirs:
The Great Alone by Kristen Hannah (F). Alaska story about a Vietnam 'casualty,' his gradual descent into madness after returning home and eventually moving his family to Alaska. It is also the story of his daughter's escape from him and the family. Hannah is a good storyteller and writes well, and this is another one of her engaging novels (The Nightingale is perhaps even better). A film, based on The Great Alone, is currently in production.
Educated by Tara Westover (NF). A girl grows up in a fundamentalist Mormon family with a manic depressive, paranoid father, an abusive brother, and a complicit mother. She eventually breaks free and goes on to earn a Ph.D. Heartbreaking and inspiring at the same time.
The Color of Water: A Black Man's Tribute to His White Mother by James McBride (NF). Audible edition. The author was born to and raised by a white, Jewish, twice widowed mother and was one of 12 children, all of whom go on to major successes in their lives. In this inspiring memoir, the author explores issues of racial identity, family history, and the life of his mother, Ruth McBride Jordan. (James McBride is also the author of a favorite from last year, Five-Carot Soul as well as a number of other award winning books.)
Two 'International Stories':
The Ghosts of the Tsunami: Death and Life in Japan's Disaster Zone by Richard Lloyd Parry (NF). Audible edition. For a long time, I 'resisted' Ellen's urgings to read or to listen to this extraordinary account of the tragedy and aftermath of this disaster. That was a mistake. It's a wonderfully narrated account of what happened, why, and how it affected survivors and others in Japan when the 2011 earthquake and ensuing 120 foot high tsunami hit the north east coast of Japan. Told largely through the eyes of the survivors with many insights into the Japanese way of life, culture, society, and thinking.
The Bad-Ass Librarians of Timbuktu: And Their Race to Save the World's Most Precious Manuscripts by Joshua Hammer (NF). Slightly mistitled, this is a spell binding account of an attempt in the 1980s to sneak 350,000 volumes of sacred texts out of Timbuktu and into southern Mali so they wouldn't be destroyed by Al Qaeda. Sounds like a novel. Nope. Fascinating and educative.
And my two most favorites of all so far this year:
The Gift of Years: Growing Old Gracefully by Joan Chitlister (NF). A way to look at the years after one's major career work is finished and to take good advantage of what the author sees as potentially the best years of our lives. Short chapters focusing on every aspect of what faces us and the opportunities those aspects offer us. I will read and reread this wonderful little book once a year until I cannot read any more.
Beneath a Ruthless Sun: A True Story of Violence, Race, and Justice Lost and Found by Gilbert King (NF). I couldn't put this book down. It is the true story of a out of control sheriff in Lake County Florida in the mid-1950s, a time when I lived in Central Florida. While I have a very vague recall of this 'man' – Willis McCall, I only wish my father was still alive as he no doubt knew (of) him and perhaps even the events recalled in King's superb recounting of the racial injustices that he perpetrated on the African American community for so many years. King is also the author of 2013 Pulitzer Prize in Nonfiction for The Devil in the Grove: Thurgood Marshall, the Groveland Boys, and the Dawn of a New America. I will now read the Marshall book and urge others to read Beneath a Ruthless Sun, a book I put in the same category as The Warmth of Other Suns by Isabel Wilkerson (NF), a favorite from a year or two ago.

Finally, five other five star reads, four non-fiction and one fiction:
Coach: Lessons on the Game of Life by Michael Lewis (NF). A short book about a high school coach, what he attempts to teach, and how times have changed. Parents today could learn a lot.
The Stowaway by Laurie Gwen Shapiro (NF). A true story of perseverance and success.
My Own Country by Abraham Verghese (NF). By the wonderful author of Cutting for Stone, this one somehow informs much more than J.D. Vance's Hillbilly Elegy even though it was written with a different focus in mind.
Spring by Karl Ove Knausgard (NF). A father writes with honesty and insight about and for his daughter (and himself?) about one day in her very young life.
Green Sun by Kent Anderson (F). This one has it all: writing at its best; a slice of the life most of us don't know; suspense; a memorable character(s); crime and racial conflict; the best of a 'cop novel;' Although it's fiction, it tells a story about life in a part of Oakland, CA in 1983 that feels real and daunting. It's the third in a trilogy. Now onto the other two.
Robin Rice:
The Sound of a Wild Snail Eating by Elisabeth Tova Bailey (NF). I read this with great pleasure.
Ghosts of the Tsunami: Death and Life in Japan's Disaster Zone by Richard Lloyd Parry (NF). I wouldn't have expected this to be such a compelling read beyond the horror of the event, but the writer achieved his goal, to personalize each one of the 18,500 who died via the stories of loss of the few.
Otherwise: mystery readers alert:
Tess Monahagn series by Laura Lippmann (F). She and her husband (creator of The Wire and Treme) were both newspaper writers, a good background for not overwriting. A clever and enjoyable writer.
Bruno Courreges series by Martin Walker (HF). The author of historical non-fiction based on a career in international affairs, Walker uses mysteries set in the southeast of France to talk about the history of WWII in the area.
And food! Walker loves to discuss the traditional food of the region as upheld by a dedicated few. His protagonist, Benoit Courreges – Bruno – is a chef gastronomique as well as chef de police in St. Denis. The first book, Bruno, Chief of Police, is initially a drag – I almost didn't finish it – but he got his stride with a compelling story. Keep going and read more.
Romana Campos:
I've been obsessed with reading the Outlanders series by Diana Gabaldon (F).  I've finished the first three books (Outlander, Dragonfly in Amber, and Voyager) and will be working on the fourth soon. The first book of the series (Outlander) was captivating and a nonstop page turner and the time just flew by, but the other two books in the series had many pit stops and were less cohesive and believable. There is time travel, Scottish history, romance, and some medieval fighting, but I particularly like the characters of the book and the two main actors.
Uncommon Type by Tom Hanks (F). The book contains 13 short stories written by Hanks and what they all have in common, often in a small detail, is a typewriter.  I'm not enjoying the book, however, and find the stories rather boring and belabored without a lot of depth or charm.
Sal Giambanco:
Nine Lives: Death and Life in New Orleans by Dan Baum (NF). A new must read for me. It's a non fiction book by the acclaimed New Yorker contributor that reads like a suspense page turning novel.
We also learn a good deal about the history of the city starting with Hurricane Betsy in 1965 and ending with post Katrina reconstruction. The insights into race, politics – the complexity of life – it's all in there and is truly amazing.
Sam Black:
Best two books read this half-year:
Middlemarch by George Eliot (F). Many critics regard Middlemarch as the greatest novel written in English. Esther and I are tracing the history of the novel by reading works we haven't before. We can report that Vanity Fair doesn't hold a candle to Middlemarch.
Love in the Time of Cholera by Gabriel Garcia Marquez (F). I'm digging into Colombian fiction since my son Michael married a Colombiana in May.
Others,
Draft No.4 by John McPhee (NF). Aspiring writers take notice. A master class.
Sometimes an Art: Nine Essays on History by Bernard Bailyn (NF). Essays on the writing of history and seeing history through new lenses by one our leading historians.
In Vino Duplicitas by Peter Hellman (NF). The recent spectacular wine fraud, through private sales and tony auction houses, involving bottles for as much as $50,000 each, with wine sold to multimillionaires and billionaires lacking in skepticism and education.
When Genius Failed by Roger Lowenstein (NF). The collapse and bailout of Long-Term Capital Management, a heavily leveraged U.S. fund in commodities and derivatives with speculative positions totaling trillions of dollars.
Janesville by Amy Goldstein (NF). What happened to a thriving Wisconsin city (in Paul Ryan's district) when the largest employer, a GM manufacturing plant, closed down.
Samantha Tilis (2):
Don't Press the Button by Bill Cotter (F).
Susan Butler:
The World Only Spins Forward: The Ascent of Angels in America by Isaac Butler and Dan Kois (NF). Can you trust a mother's review?!  If you have any interest in the ground breaking play Angels in America this is the book for you. Published during the 25th anniversary of the play's premiere on Broadway, it is a behind the scenes glimpse at how many years it took to write and produce the play, it's relevance today, and the personalities behind all of it. One DC director said it was the best book he had ever read about how new plays are developed.
Beartown by Fredrik Backman (F). A small, dying town pins all its hopes on a teenage ice hockey team. I know nothing about the sport, but that didn't matter. I was riveted by the clarity of prose, the development of characters ( both teenagers and their parents), the suspense of the plot. Exactly what will parents, coaches and teenagers do to protect themselves, the town and their families. He has written a sequel, and I bet I'll report on that in December.
Suzanne Stier:
All Who Go Do Not Return: A Memoir by Shulem Deen (NF). It's his story of leaving the ultra orthodox world of the black hat, ultra right Hasidic sect of the Skverer (I had never heard of them). I must say reading this book caused my blood pressure to go thru the roof. I can't believe the abuse, the constriction, the violence the teachers used when a child asked a question. It's a good read and certainly makes me glad I come from the liberal branch of Judaism. It's not a book for those non-believers. It will only push them further away, I think.
Who Wrote the Bible by Richard Elliot Friedman (NF). This is a fascinating book, written for the lay person, and reads like a mystery. You will never read the Bible, (if indeed you read the Bible). It is history, politics, and, for me, very interesting. I am enthralled by this book, and if I were younger, I would go back to school with a major in Biblical anthropology. Friedman explores and exploits the stories and myths that have been the foundation of both Judaism and Christianity. Interestingly enough, although the Tenach is basically a political document, it hasn't lessened my observance at all. I just read the stories differently.
The Secret Book of Kings by Yochi Brandes (F). The story of King David from the Northern Tribes perspective. Written by an Israeli and translated (very well) and a best seller. You will get a totally different perspective about this adulterous, murderer King. A worthwhile and good read.
On Tyranny by Timothy Snyder (NF). A short book, maybe even a monograph. It will scare you to the bones…about how easy it is for a democracy to become a autocratic society. The author even mentions names.
Miss Garnets Angel by Salley Vickers (F). A novel with a mystical twist…and I did learn about a story, albeit apocryphal, called Tobias and the Angel…worth a read.
Terrible Virtue by Ellen Feldman (F). Another novel, this time about Margaret Sanger. It is a novel of the hard times women had/have in a man's world. Very appropriate for today…even though "WE've come a long way."
The Bridal Chair by Gloria Goldreich (F). Sort of an historic novel, called a work of biofiction. Everything you didn't want to know about Marc Chagall. Goldreich has written a well researched book, and her writing is delightful. I had no idea that Marc Chagall was such a narcissist and egotist. I was completely enthralled by this book, although I will never look at a Chagall painting, sculpture etc. in the same way again. A worthwhile read.
Playing with Fire by Lawrence O'Donnell (NF). This is a book I wouldn't ordinarily read, but it was a gift…not written very well….and yet, I learned things about the 1968 election that I didn't know before, and, of course, didn't believe in all the corruption in the "system." An interesting read, which Stanley didn't enjoy… a bit repetitive and as I said, not well written.
Tiffany Lopez:
When Breath Becomes Air by Paul Kalanithi (NF). I read this a couple of weeks ago while mourning my grandparents and found it to be so beautiful and courageous and comforting.
The Goldfinch by Donna Tartt (F). I found it to be entertaining, but long for the story it told. It definitely took some interesting and unexpected turns.
Queen's Code by Alison Armstrong (F). A self-help for book to better understand and improve communication w/ men (and probably others in general), written in the format of a novel. Because of the way it is written, it tends to be a little cheesy sometimes, but uses very clear language and examples, and offers a nice perspective, tools, and language that I am happy to have found.
Tim Malieckal:
Re-read The Razor's Edge by W. Sommerset Maugham (F) for the fifth time or so, probably my favorite novel.
Stalin's Spy by Roger Whymant (NF). Sorta underwhelming, but its character of Richard Sorge was apparently Ian Fleming's model for Bond. I think Agent Zig-Zag is way better.
Taking my sweet time with I'm Keith Hernandez by Keith Hernandez (NF), which I'm drinking one dram at a time during this already lost Mets' season. He's a great raconteur, and it's a lot of fun.
Fire and Fury by Michael Wolff (NF). Better than it's reviewed to be, actually.
Red Sky at Noon by Simon Sebag Montefiore (F). One of the best books I've read in years. You will love it. Dissident writer in Stalin's gulag wins release to fight in newly formed cavalry units of gulag prisoners. His motley band of prisoners breaks through a line ill-defended by an Italian unit and find themselves trapped behind enemy lines, where our protagonist falls in love with an Italian nurse. Beautifully written, pacey, with supporting characters in Stalin's cabinet, including the dictator's daughter Stalina. Amazing book, I loved it on every level. It will make a tremendous film one day.
Tom Perrault:
A Little Life by Hanya Yanahigara (F). I'm not sure when I've been so moved by a book before. A long read but packs a powerful wallop, even if it could use some editing.
**            **            **            **            **            **            **            **
III. Spread Sheets of All Titles/Authors and All Readers/Contributors
There are two spread sheet links included as easy, searchable references for you to see the titles, authors, and MillersTime contributors in summary form:
List # 1 – Organized alphabetically by book title, fiction precedes nonfiction 
List #2 – Organized alphabetically by reader/contributor's name, fiction again precedes nonfiction
(If you want to print out either of these lists for easy and repeated reference, each is six pages. Follow these instructions):
Open the List#1 or List #2 above, whichever list you want to print.
Click on the Print Icon

within the document

, just above the top of the page, above 'Book Title.'
Click Portrait to the right.
Click Next on the far right
Click Open With Preview and then OK.
Finally, Print as you usually do from the File at the top of your Menu.
Let me know if you cannot print out either list.