---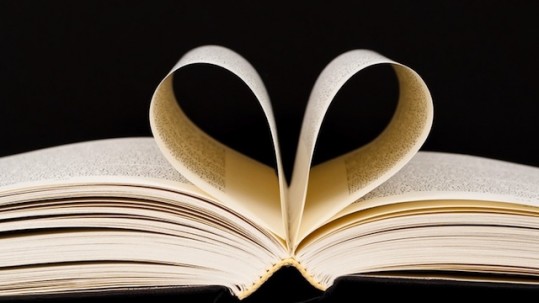 "A Best Friend Is Someone Who Gives Me a Book I've Never Read." – A. Lincoln
Once again the MillersTime "best books roundup" is my favorite post of the year. It's a labor of love and is only possible because so many of you take the time to send in what books you have enjoyed over the last 12 months. I'm indeed indebted to each of you and offer my heartfelt thanks to all of you.
The 2017 list is comprised of the favorite reads of 82 adults and 10 children. Fiction leads the nonfiction 56% to 44%, similar to last year. Our youngest participant is almost five month's old; the oldest is 96. The rest of you are mostly between the ages of 35- 75. Fifty-eight percent of you are women, 42% are men.
While I don't expect everyone of you will read all the way through this list (anyone who does can claim it as a favorite book for next year), know there is a tremendous amount of information here. I've organized it in several ways, hopefully to make it more user friendly:
I. The most frequently cited titles (three or more times) are listed first.
II. Next the contributors are listed alphabetically — to make it easy if you are looking for the favorites of someone you know — with the titles and authors next and then any comments made about those books.
III. Finally, there are also two spread sheet links included as easy, searchable references for you to see the titles, authors, and MillersTime contributors in summary form:
List # 1 – Organized by book titles 
List #2 –  Organized by reader/contributor's name.
I. Titles that appear on the Favorites' List three times or more:
Fiction (F):
     A Gentleman in Moscow, Amor Towles
     America's First Daughter, Stephanie Dray
     Days Without End, Sebastian Barry
     House of Names, Colm Toibin
     Manhattan Beach, Jennifer Egan
     Salvage the Bones, Jesymn Ward
     Small Great Things, Jody Picoult
     The North Water, Ian McQuire
Nonfiction (NF):
     Astrophysics for People in a Hurry, Neil deGrasse Tyson
     Born a Crime, Trevor Noah
     Evicted, Mathew Desmond
     Grant, Ron Chernow
     Hillbilly Elegy, J.D. Vance
     Killers of the Flower Moon, David Grann
For me, as is true every year, the strengths and value of this year's list have more to do with what contributors say about a book than the number of times a book may be listed. Often, a book listed only once is one I most want to read in the coming year.
A reminder: this list is not meant to be the best books published in 2017, but rather what the title of this posting states — The Books Most Enjoyed by MillersTime Readers in 2017.
Please forgive my endless prompting for your submissions, though the results, I hope, may have been worth the reminders. (Late additions — please feel free to send them — will be posted as they arrive, without any snarky comments from the editor.)
And, of course, I take responsibility for any inaccuracies or mistakes in the posting of your names, the titles, the authors, and your comments. Please do let me know about errors so I can correct them quickly and easily.
Feel free to share this post with others — family, friends, book clubs, etc.
Enjoy.
II. The 2017 List of Favorites:  
(alphabetical by reader's first name):
Abigail Orgad (age 7):
All of a Kind Family, Sidney Taylor (F).
Rosie Rivera, Engineer, Andrea Beaty (F).
Abigail Wiebenson:
Because of my leadership coaching practice, the bulk of my reading are books that I have no idea if people would find interesting. They're in the "business" section of a bookstore. I live and love these books, but I suspect they are a specialized taste not for your compendium. Examples:
The Art of Coaching Teams, Elena Aguilar (NF).
Hit Refresh: The Quest to Rediscover Microsoft's Soul, Satya Nadella (NF).
Radical Candor, Kim Scott (NF).
The only couple of non-work books I'd recommend:
The Bad-Ass Librarians of Timbuktu: And Their Race to Save the World's Most Precious Manuscripts, Joshua Hammer (NF): A totally fascinating story of saving thousands of ancient manuscripts in Mali which becomes entangled in the jihadi movement all of which the author describes with spell-binding dexterity.
The Keeper of Lost Things, Ruth Hogan (F): This is what I call a "plane book": easy, light reading to clear the mind and simply appreciate sweet tale-telling without complexity.
Both were book group books. The former elicited the most fascinating discussion of the year, rivaled only by Hillbilly Elegy's discussion.
Adam Shapira:
The Nix, Nathan Hill (F).
Dark Money, Jane Mayer (NF).
The North Water, Ian McGuire (F).
1984, George Orwell (F).
Alan Latts:
Audio Books:
Origin: A Novel, Dan Brown (F):  Classic Dan Brown. Kept my attention.
The Everything Store: Jeff Bezos and the Age of Amazon, Brad Stone (NF): Given the dominance of Amazon, extremely enlightening on the founding on the company. A few years dated but still interested.
Genghis Khan and the Martina of the Modern World, Jack Weatherford (NF):  One of the most interesting books I read in a long time.  Very interesting to understand the history of the Mongol empire.
Leonardo da Vinci, Walter Isaacson (NF): A little detailed but interesting.
The Physics of Everyday Things, James Kakalios (NF): Kind of geeky but educational.
Thank You for Being Late, Thomas L. Friedman (NF). Fascinating book. I really agree with Friedman's view of the world.
Books:
Astrophysics for People in a Hurry, Neil deGrasse Tyson (NF): again, a little geeky but educational.
The Lost Order, Steve Berry (F): I like the combination of thrilling fiction with a little historical oddities that Berry always builds his book around.
Rho Agenda Books, Richard Phillips (F): Sci Fi series of books (nine in all). Entertaining but not high fiction.
Expeditionary Force, Craig Alanson (F): Sci Fi series — again entertaining but not high fiction.
Anita Rechler:
The Importance of Being Little: What Young Children Really Need from Grownups, Erika Christakis (NF): For all the parents and grandparents and educators who are reading the blog I highly recommend The Importance of Being Little: What Young Children Really Need from Grownups. The book is an accessible, readable, witty, carefully documented perspective on what little ones need from all of us to help them grow, explore, and develop into the best humans they can be.
Anonymous:
Best Books:
Pictures from Italy, Charles Dickens, (NF): We have no idea what travel was like in the 1840s. Rain, snow, horses, inns, lucky to get a meal at 10 pm, walking.  He doesn't discuss bathrooms; I shudder to think.  But his observations about places and people and visual elements both indoor and outdoor make readers see!!  And Venice looks the same now as it did then.  ("Streets filled with water; please advise.") Due to the lack of a library copy, I had to read it on Gutenberg.org.  Never forget about Gutenberg.org.
Main Street and Arrowsmith, Sinclair Lewis (both F): He's our 20th century Dickens, observing small town (and small-minded) life in middle class, middle America.
The Hard Problem, Tom Stoppard (F): I missed the Studio Theatre production of this fabulous play.  Stoppard always makes you think.  And in a time of considering how morals work, this play can make you think hard.
Biggest warning:
If you want to find out how Trevor Noah became a comedian, wait for his next book, because Born a Crime (NF) never gets to that.
Barbara Friedman:
Hillbilly Elegy, J.D. Vance (NF): You probably know the story of the boy who comes from Appalachia and makes good.It makes you feel good about that old American story that can still be achieved.
Strangers in Their Own Land, Arlie Hochschild (NF): The book is told through the "keyhole" or lens of the environment about a group of people who live in southwest Louisiana.  These people are very conservative (Tea Partiers) who have great faith in companies and in their religion. Those to whom the author spoke do not want government regulation as they say the companies will regulate themselves and do the right thing.  Then you read about families who lived around Lake  Charles or Bayou d'Inde going back generations who love the big old cypress trees hanging with moss, swam in the lake, fished in the lake etc. Then you see these same people where there no longer are the cypress trees, no moss, no swimming in the lake (oil skims the surface of the lake and the bottom is thoroughly polluted), no swimming in the       lake, no eating of the fish from the lake, and  nearby a big sinkhole from a company    drilling into a salt dome.  And many families are devastated by cancer – but the people's minds don't really change. . . the great Paradox! The first chapter of the book is harder to  get through than the rest. I have conflated some of the stories. For me the book was an eye-opener.
The Glass Castle, Jeannette Walls (NF): Very much like Hillbilly Elegy – a family from the southwest that goes home to the father's homestead in West Virginia Appalachia.  The family literally lives hand to mouth.
Dark Money, Jane Mayer (NF): A well written story about a few billionaires who fund conservative causes – and do it successfully. I think for the Democrats to compete, they have to come up with some "sugar daddies".  Bottom line, money eventually talks and works.
Harry Potter series, J.K. Rowling (F): I always wondered what this series was all about and so I read the first book and was hooked.  It is a good story and very well written.
Yellow Crocus, Laila Ibriham (F): The story of a plantation family in Virginia just before the Civil War. Lisbeth, the daughter, is close to her long time nanny, Mattie.  Mattie and her family escape the south, and the daughter has different views of what her life should be. It is a beautiful story and beautifully written.
Ben Shute:
In no particular order:
Whistling Vivaldi and Other Clues to How Stereotypes Affect Us, Claude M. Steele (NF): Not a new book, but one I just found this year. Powerful, inspired self-reflection.
A Good School, Richard Yates (F): Again not new, but given my years attending and teaching in boarding schools, I'm always a sucker for books about them. This one rings true.
The Art of Fielding, Chad Harbach (F): I was quite taken with the well-drawn and complex characters.
Last Hope Island, Lynne Olson (NF): There's been a lot of attention to WWII recently. This book focuses on the various European governments-in-exile that gathered in and around London as Hitler's armies occupied their countries. "Our side," especially the Brits and the Americans, do not always come off as the gracious saviors and heroes that we may like to imagine – one of the best examples is the shabby way the Brits treated the Polish airmen who eventually proved to be crucial to winning the Battle of Britain. Well written and engaging.
Putting Wealth to Work – Philanthropy for Today or Investing for Tomorrow?, Joel L. Fleishman (NF): Very much an inside philanthropy work, but not just for philanthopoids. Fleishman addresses the perpetuity vs. spend-down question with great clarity. He "knows the territory" in breadth and depth, and brings both his academic and real-world experience to bear, and punctures some myths along the way. (No, Henry Ford II did not resign from the Ford Foundation board in a huff.)
What Happened, Hillary Rodham Clinton (NF): A good (and human) statement from her point-of-view, which I think has been too easily dismissed and even demeaned. Worth reading even if you don't fully agree, or aren't necessarily a fan.
Bill Plitt:
On the Threshold of Transformation: Daily Meditations for Men, Richard Rohr (NF): Richard Rohr is an American Franciscan friar ordained to priesthood in the Roman Catholic Church in 1970. He is a known inspirational speaker and has published numerous recorded talk and books, including The Divine Dance: The Trinity and Your Transformation. I am currently reading Daily Meditations for Men. While his audience for this particular book is men in the early stages of their lives, I find the meditations useful for the more "mature" of us in our latter 70s as a rubric for reflections on the journey so far. The book contains topics about the human journey, and a question to ponder each day and discuss with others. Today's question was "When we don't Mythologize, we Pathologize." He says in today's passage: "A mythic universe holds the universe and group soul together by giving it purpose and meaning…when it breaks down, it leads to sickness, addiction, neuroses, desperation, an suicide." I find his musings quite relevant given the current state of our society.
The Cross and the Lynching Tree, James H. Cone (NF): About race and religion in America.
The New Jim Crow, Michelle Alexander (NF).
Waking Up White and Finding Myself in The Story of Race, Debbie Irving (NF).
Bina Shah:
The Light Between Oceans, M. L. Stedman (F).
My Name Is Lucy Barton, Elizabeth Strout (F).
Of Mice and Men, John Steinbeck (F).
The Sleep Walker's Guide to Dancing, Mira Jacob (F).
After You, Jojo Moyes (F).
Bob Thurston:
I have just one book to list: The Warmth of Other Suns, Isabel Wilkerson (NF). This story of the "Great Migration" offers plenty of solid historical information, but as you read the personal stories of Ida Mae Gladney, George Starling, and Robert Pershing Foster, your might feel like you are reading a work of fiction because you can get so wrapped up in their lives. All the stories are fascinating. I was especially impressed with Wilkerson's portrayal of the conditions these folks were leaving— and how so many folks had to leave in secret for their own safety. You get a good picture of why they felt they had to leave!
I am also really impressed with the massive amount of work that went into this. Wilkerson says she interviewed over 1200 people initially, then followed up with 3 dozen or so folks, before settling on the 3 featured in the book. Then very extensive interviews with those 3 and just about everyone who knew them . . . you get the picture. I'm kind of curious about whether the oral histories of the (1200 – 3) are available in some form.
Brandt Tilis:
The Cubs Way: The Zen of Building the Best Team in Baseball and Breaking the Curse, Tom Verducci (NF): It's almost like reading a Moneyball sequel 15 years later after most teams caught up to that line of thinking.  How do the smartest Front Offices stay on the cutting edge of building a winner? As a bonus, we get to see the stories behind the characters that broke the Cubs' curse (not just Theo Epstein but also Joe Maddon, Anthony Rizzo, Kyle Schwarber, etc). You don't have to be a baseball fan to like this book, but you probably have to have enjoyed the Cubs' run last year. There is some "Smartest Guys in the Room" BS that goes along with the book when reading it through the prism of some of the Cubs' struggles this year, but that existed in Moneyball too.
Brian Steinbach:
Career of Evil, Robert Galbraith (J.K. Rowling) (F): The third in her series of Cormoran Strike murder mysteries, this one is particularly dark. Like all her work, tightly plotted with lots of detail, and aside from solving the murders, I wasn't sure how she was going to leave the relationship between the main characters.
Harry Potter and the Cursed Child (rehearsal script), J.K. Rowling, John Tiffany & Jack Thorne (F): Lot's of fun as the next generation struggles with the latest manifestation of evil, a surprise twist that makes perfect sense.
Born to Run, Bruce Springsteen (NF): My annual rock biography. Aside from the usual inside scoops, the fascinating part of this are Bruce's ruminations on his own insecurities and eventually depression. Who knew? Always a good story teller, and I understand this is a lot of the source for his Broadway show.
Cerphe's Up, Cerphe Cowell (partial) (NF): Any one who listened to the radio in DC in the 70's knows Cerphe, indeed I patterned much of the radio show I used to do in college on what he did at the late, lamented WHFS. More a series of anecdotes that an autobiography, aside from his own history he delves into the history of live music in DC in the late 60 and the 70's as well. Plus, Mary got me an autographed copy as she works with the wife of Cerphe's co-writer.
Okay, and once I finish Cerphe, I'm going to read Frank Deford's Over Time (NF) which I picked up at a book sale. His commentaries and writing are sorely missed and will fill the time until pitchers and catchers report.
Brooke Tilis (age almost five months):
Who Do You See?, Will Grace (F).
Carol Haile:
Making Bombs for Hitler, Marsha Forchuk Skrypuch (Historical Fiction): Companion to Stolen Child. This young adult Holocaust story was a best seller at the book fair this year for good reason. Hitler's Nazi regime and its affect on all, not just Jews, is often not realized. This book tells the tale of a 10 year old Ukrainian girl who was enslaved in a Nazi camp to build bombs. A must read for middle graders and  an informative emotional read for adults. This fictionalization of real events is gut wrenching.
Refugee, Alan Gratz (Historical Fiction): Another middle grade best seller by one of my favorite YA historical fiction authors. A heartbreaking story about three refugees from different time periods. The author weaves their stories back and forth; and, while the ending was a bit cliched, overall a great book.
Working Stiff: Two Years 262 Bodies and the Making of A Medical Examiner, Judy Melirek and TJ Mitchell (NF). I found this book so interesting, especially if you're a fan of CSI, Bones or other similar type shows. Gives real life insight into what actually happens during crime scene investigations and autopsies. Small spoiler: I had to put the book down a few times during the 9-11 pages, 220 ish.  One of the decisions made was to determine at what size were the remains too small to attempt an identification. Not for the feint of stomach.
The Stolen Marriage, Diane Chamberlain (Historical Fiction): An historical fiction love story that prompted me to research the Polio Hospital in Hickory North Carolina. The notes and acknowledgements at the end were some of the best pages.
The Bright Hour: A Memory of Living and Dying, Nina Riggs (NF): A heartbreaking story of Nina Rigg's battle with cancer. She was going to "be fine". But she was not. Nina and her husband's humor and love carry them through the ups and downs, disappointments and reality of her medical situation. We all have friends or family who have been diagnosed with cancer. This one woman's experience helped me understand the raw brutality of this disease at an intimate level. Comparisons have been made to When Breath Becomes Air.
Carrie Trauth:
Not Exactly Love, Betty Hefner (NF): This is a memoir, written by a woman who lives in Gaithersburg, Maryland. Betty tells her intense and inspirational story of how she was able to get out of a physically and emotionally violent marriage.
Hillbilly Elegy, J.D. Vance (NF): In this family saga, Vance tells the story of his family's struggle for upward mobility. From dirt poor to middle class status, Vance shares his family's stories which include colorful figures, despair and humor.
Charlie Haile:
Working Stiff: Two Years, 262 Bodies, and the Making of a Medical Examiner, Judy Melinek (NF): Memoir.
Origin, Dan Brown (F).
The Easter Make Believers, Finn Bell (F).
The Truth About The Harry Quebert Affair, Joel Dicker (F).
When, Victoria Laurie (F): Young Adult.
Chris Bourtourline:
Five books that fall into the "Thriller/Mystery" genre are:
Rage Against the Dying, Becky Masterman (F): A mature, ex-FBI, agent is my nomination for best heroine of my 2017 reads.
The Girl Before, J.P. Delaney (F): It's always creepy when architecture and death intersect.
Descent, Tim Johnston (F): All my worst fears of hiking are confirmed.
He Said/She Said, Erin Kelly (F): Stalkerpoolaza.
One Good Turn, Kate Atkinson (F): I knew there was a reason I haven't been to an Arts festival in Cornwall.
On the more serious side:
The Sympathizer, Viet Thanh Nguyen (F): Thanks to the MillersTime book reviews of 2016, I read this engaging novel which follows its hero (?) from war torn Vietnam to war torn L.A. (Ed.: Pulitzer Prize for fiction).
Suite Francais, Irene Nemirovsky (F): The account of one Jewish family's attempt to escape the Nazi's advance into Paris.
Christopher P. McCleary:
Caliban's War (The Expanse #2), James S.A. Corey (F): 5 of 5 stars. Here is my Goodreads review, which might be more than you're looking for:
"A great and compelling read… much better than the first book, perhaps because it introduced the character of Chrisjen Avasarala, adding a much needed political element/perspective to the narrative to finally elevate it into true space opera. In fact, the authors/creators recognized her absence from the first book as a critical, but missing ingredient, and so added her to the first season of the television show (even though she never appears in the first book, Leviathan Wakes, and the first season of the series is otherwise very faithful to that book). Caliban's War was for this, and other reasons, a significant improvement upon that first book and I highly recommend it. Although, I'm not sure it would stand as strong if read alone, rather than as a sequel. It does differ, unlike the first book, somewhat significantly from the second season of the SyFy television series and the book continues beyond the last episode of that season to an expected, and frankly dismaying for its obviousness, twist ending. However, I won't spoil either the show or the book here. I'm a fan of both, but would rate the second novel, Caliban's War, as much stronger and better, than the second season of the eponymous TV series, The Expanse (whereas I felt the reverse was true for the first novel and first season–namely, as mentioned above, because of the inclusion of Avasarala). Go read this book (and watch the show)!"
I had a few 'runners-up' too:
The Handmaid's Tale, Margaret Atwood (F): I finally 'read' this book by listening to the Audible version during my commute. 4 of 5 stars. Interesting, dystopian novel with clear reasonance to our current political and social moment. The book is written in the first-person autobiographical narrative fiction style of a diary or memoir told as a reflection of past events, rather than a contemporaneous first-person narrative.  It wasn't as successfully executed as other similar books I've read, such as Memoirs of a Geisha or A Prayer for Owen Meany, and it's ending was abrupt and unsatisfying, but nonetheless a worthwhile 'read.'
And two books by a favorite author, that were very enjoyable despite literary flaws and weaknesses… these are 'pulp' page turners that are engrossing and fun reads.
The Naturalist, Andrew Mayne (F) and Orbital (Station Breaker #2), by Andrew Mayne (F), which is a sequel to a book (Station Breaker). I believe I may have recommended in years past.
Chris Rothenberger:
America's First Daughter, Stephanie Dray (Historical Fiction): Story told through the eyes of Patsy Jefferson, daughter of President Thomas Jefferson. Lots of history, copious fact finding and fact checking, and revelations about that time in our country's history. She was a woman who was devoted to her father, kept his secrets of our founding father, and shaped his legacy.
To Be Where You Are, Jan Karon (F): This is her 14th work of fiction about a small town in NC and is a continuation of the original story of Father Timothy, a retired Episcopal priest, and his now married son, Dooley. This is a feel good series about the fabric of small town life and is set in "Mitford," which after 14 books is a familiar and comforting town to many, with believable residents. Father Tim is deeply spiritual, loving, not overly religious, but surprisingly helpful to both his readers and his characters as he responds to life's conflicts and problems.
Killing the Rising Sun, Bill O'Reilly & Martin Dugard (NF). It's a story every American should read. Like his other books, it does not disappoint. The background of the dropping of the Atomic Bomb to end WW2 is riveting, and the sequence of events carefully shared. I learned volumes about our history, as I have in his other books.
Chuck Tilis:
How the Right Lost Its Mind, Charlie Sykes (NF): The book may be a better read for true conservatives. To understand where the conservative movement is today, Charlie takes one on a journey that catalogs the moral and intellect of a bygone era to our current situation of political hysteria from liberals and conservatives alike. At times you will scream, some portions will literally want to make you cry, but at the conclusion, the author forces a personal introspection of one's own beliefs and conduct regardless of affiliation.
Cindy Olmstead:
I followed your advice and only put down my reads that made an impact or gave me new insights on the world around me. Lots of other books were good but not significant. Here are my top three:
Small Great Things, Jodi Picoult (F): I am not a huge fan, but this is a compelling story about racism in America, so very apropos for today's times. It interweaves white supremacy into a setting of an African American nurse that is both troubling and illuminating. It causes the reader to look inward at own biases. Caught me off guard at my own reactions. Compelling!
Lilac Girls, Martha Hall Kelly (Historical Fiction): Historical novel based on a true story of three women's lives during WWII: a New York socialite, a Polish girl in the Resistance who ends up in Ravensbrück , an all-female concentration camp, and a German woman doctor. The term Lilac Girls becomes significant as there is an intersection of their lives that is amazing. The story is troubling to read but extremely poignant.
Hillbilly Elegy: A Memoir of a Family and Culture in Crisis, JD Vance (NF): #1 New York Times Bestseller. Vance, a former marine and Yale Law School graduate, gives a powerful account of growing up in a poor Rust Belt town that offers a broader, probing look at the struggles of America's white working class. It is his personal analysis of a culture in crisis–white working-class Americans. The reader is given insight into the reasons for the decline of this group through his very personal story and what it feels like to be part of a social, regional, and class decline and why it continues to exist. For me, it provided insight as to why Trump's flagrant campaign message was seen as an answer, hence the appeal to that sector of our American society.
Clare Savage Bolek:
Z: A Novel of Zelda Fitzgerald, Therese Anne Fowler (F): This book that had a quite an impact on me this year. I listened to it on CD when I still had a CD player. I thought of my grandmother a great deal. I always like books that have details of places I know well.
Provenance: A Novel, Donna Drew Sawyer (F) Easy read. A local woman wrote it, and it had some familiar places in it. Again another period piece about race, women and secrets. [Ed. Clare also wrote, "Eddie, 6, bought me it by accident on my Kindle." Details please.]
Cynthia Margolies:
Altered Traits: Science Reveals How Meditation Changes Your Mind, Brain and Body, Daniel Goleman and Richard Davidson (NF). This is a clearly written book, by the excellent writer, Daniel Goleman, author of the best-seller, Emotional Intelligence, and Richard Davidson, a leading neuroscientist. Davidson's lab at the University of Wisconsin did the ground-breaking research that found that long-term meditative practice results in changes in brain waves. The authors discuss what is currently known as well as yet to be explored in this field of study.
The RBG Workout, Bryant Johnson (NF): Written by Ruth Bader Ginsburg's personal trainer, this is a fun little book.  The multiple comic-book style illustrations of RBG in her pink sneakers and workout gear doing her exercises are both humorous and practically helpful.  Johnson gives step-by-step advice for how to do the workout either on machines at the gym or at home with exercise bands.  In a foreword to the book, RBG says she started working out after recovering from correctional cancer back in 1999: her spouse said to her, "You look like an Auschwitz survivor. You must get a personal trainer to regain strength and well-being."  Inspiring to see how this 80-something found the time and energy to get (and stay) in shape.  And we all are rooting for her to do that, national treasure that she is.
The Book of Joy, Dalai Lama and Desmond Tutu, with Douglas Abrams (NF): This is essentially a report (by Abrams)  of a weekend visit between Archbishop Tutu and the Dalai Lama in Dharamsala, India, to celebrate the latter's 80th birthday.  It's a quite personal book, and there are some endearing descriptions of how open they are, care for each other, and share a mischievous spirit and sense of humor.
Dave Katten:
Frantumaglia, Elena Ferrante (NF): I enjoyed the Neapolitan novels so much I decided to take a flier on this collection of short correspondences by the author. Only interesting if you've read Ferrante before, and I'd recommend reading more than just the big four; I should really tackle Days of Abandonment.
Jerusalem, Alan Moore (F): Moore is a comic book writer (Watchmen, V for Vendetta) who has some very dense prose. I barely made it 50 pages in. It's not bad, but it is intimidating and … obtuse.
Ties, Dominico Starnone (F): Another Italian author. I came upon this one as one of Tyler Cowan's best of 2017. It's very short, and I'm roughly halfway through. Translated books often fascinate me, as does this one, for the richness that translators are able to bring to the text. So far, very decent.
Harry Potter series, J.K. Rowlings (F): I never read the series, so I started this year and bought the Kindle of the entire collection. To date I'm halfway through the total pages, which means I've finished 4.5 of the 7 books. I'm sure I'm just falling in to line, but I've really enjoyed these as well. They're a solid set of literature.
David Stang:
Mystical Consciousness, Bishop Seraphim Siegrist (NF): Sigrist reveals much about himself in this book. I was deeply impressed not only by the scope and content of the consistently profound reflections he originated or quoted in Tapestry, but his ability to recall so much of what he had read over so many years from the dozens of books that inspired him. Most impressive to me is his incredibly broad and comprehensive spectrum of consciousness. His writing reveals his extraordinary sensitivity and nuanced perceptivity regarding so many realms: the visually aesthetic, sonorous poetic, mundane, mystical, transcendental, philosophical, psychological, unitive and the apophatically unknowing, to name a few.
The Cloud Of Unknowing, Anonymous (NF): This book was likely written by a medieval English monk and has become a classic of Apophatic spirituality. It's all about cultivating a receptivity to encountering the Divine Presence through letting go of self-centeredness and opening one's heart to the Divine.
The Fear Factor, Abigail Marsh (NF): At the very outset social psychology professor Marsh tells us that her curiosity about altruism began about 20 years ago with her unidentified rescuer who selflessly saved her life while risking his own in an automobile accident situation. In her book she selected kidney donors she tracked down, tested and interviewed as the most altruistic living beings. When they each viewed a photograph of a frightened person their amygdala went berserk. These kidney donors were placed at one end of Marsh's altruism bell curve. At the opposite end of her bell curve she positioned psychopaths who are unable to perceive fearful facial expressions and completely unable to feel any compassion for frightened persons. She learned that when psychopaths are shown a picture of a person who looks scared their amygdala fails to register anything. The last chapter of The Fear Factor pertains to her dedicated efforts to stimulate and encourage the expansion of altruistic acts within our society.
The Hidden Life of Trees, and The Inner Life of Animals, Peter Wohlleben (NF): Peter Wohlleben is a German writer who focuses on ecological themes. He manages a municipally owned, environmentally friendly woodland in Germany. In fact, he lives in the middle of the forest with his wife, family dog and his small collection of animals, including tamed feral creatures. Wohlleben's book on trees was a bestseller. But 'tree-huggers' might not like it because Wohlleben doesn't anthropomorphize trees. The closest he comes to humanizing trees is in this passage: "When a root feels its way forward in the ground, it is aware of stimuli. The researchers measured electrical signals that lead to changes in behavior after they were processed in a 'transition zone.' If the root encounters toxic substances, impenetrable stones were saturated soil, it analyzes the situation and transmits the necessary adjustments to the growing tip. The root tip changes direction as a result of this communication and steers the growing root around the critical areas." Otherwise, he often discusses ways in which a tree species collectively acts to preserve and sustain itself within a forest's ecological environment. If you are looking for touchy-feely stories, his book The Inner Life of Animals is far more satisfying. It is full of stories of animals – particularly mammals – experiencing love, grief and compassion. The most human of all animals Wohlleben asserts is the pig which is also surprisingly one of the cleanest species.
Entering the Mind of the Tracker: Native Practices for Developing Intuitive Consciousness and Discovering Hidden Nature, Tamarack Song (NF): Tamarack Song has spent his life studying the world's aboriginal peoples, apprenticing to Elders, and learning traditional hunter-gatherer survivor skills. He has spent years alone in the woods as well as living with a pack of wolves. This is an amazing read. Without intending his book to be an instruction manual on how to achieve Nirvana, it comes close to it because Song's focus is not only on the consciousness of animals being tracked but on very still, very receptive mind state of the tracker who becomes one with the animal.
The Survival of the Soul and Its Evolution After Death – Notes of Experiments, Pierre Emile Cornillier (NF): Pierre Cornillier was a French painter who lived during the period of the great French  Impressionists. Happily married he nevertheless enjoyed painting nudes. During his lifetime attending séances was a big thing among the artsy and academic set and he loved hearing spirit voices, observing moving tables and other such phenomena. His principal model, Reine C. he sensed was quite psychic. So Pierre went to a friend of his who knew all about séances and received instructions on how he could induce Reine to go into trance, travel out of body, commune with spirit beings and so forth. Reine agreed and the book is a written record of each séance beginning on Friday, November 29, 2012 and séance number 107 which occurred on March 11, 1914. His principal objective in conducting the séances was to have Reine communicate at great length with disincarnate spirits. One such spirit Reinne encountered doing her travels into the afterlife realm was named Vettellini. He became Cornillier's principal advisor for the project. This final chapter is entitled "Conclusions". In it he painfully laments about the overwhelming skepticism regarding the existence and survival of the soul – a problem that very much still exists.
The Secret Science of the Soul: How Evidence of the Paranormal Is Bringing Science & Spirit Together, Charles T. Tart (NF): Charles Tart is internationally known for his psychological work on the nature of consciousness, particularly on altered states of consciousness, and for his research in scientific parapsychology. Tart's two classic books are Altered States of Consciousness and Transpersonal Psychologies.
Denise Candea:
The only two books I have read that are worthy of recommendation are both by Bryce Courteney. They are about South Africa before and during apartheid, which of course was particularly meaningful to me in light of my trip there in October.
The Power of One, by Bryce Courteney (F): A reread for me.
Tandia, Bryce Courteney (F): A sequel to The Power of One.
Donna Pollet:
My Own Country: A Doctor's Story, Abraham Verghese (NF): An earlier work by the author of Cutting for Stone.
Born a Crime, Trevor Noah (NF): Audio Book.
Beartown, Fredrik Backman (F).
The Leavers, Lisa Ko (F): Debut novel and nominated for a National book award.
White Rage, Carol Anderson (NF).
Ed Scholl:
Devotion, Adam Makos (NF): It's a true story about friendship that developed between two pilots who fought together during the Korean War. One was heading to Harvard before the war and the other a sharecropper's son from Mississippi. Romana: "I bought this book for Ed when I heard it discussed on NPR and the readers calling in loved the book. I haven't read it yet, but it's on my list."
America's Original Sin: Racism, White Privilege, and the Bridge to a New America, Jim Wallis (NF): According to Romana: "Ed read this book while we were vacationing in Mexico, and he had his nose in it flipping the pages till he finished. Ed says it's really good, and I need to read it, so I will."
Elaine Samet:
Snow Flower and Secret Fan, Lisa See (F): Beautiful story of two girls growing up in 19th century China.
A Horse Walked Into a Bar, David Grossman (F): Takes place in current Israel about a small time comic on the decline.
Red Notice, Bill Browder (Son of Earl Browder) (NF): True story of financial activities by an American in Russia and consequences. Timely.
Just Mercy: A Story of Justice and Redemption, Bryan Stevenson (NF): A non-profit law firm in South that studies cases of wrongful guilt verdicts mostly of Afro-Americans and changed outcomes.
Eli Orgad (age 9 in Jan.):
The Impossible Puzzle, William Wenton (F).
The New Diary of the Whimpy Kid: The Getaway, Jeff Kinney (F).
Matilda, Roald Dahl (F).
Elizabeth Lewis (Goodman):
The Nix, Nathan Hill, (F), which I mentioned at the half-year mark.
The Vegetarian, Han Kang (F). Described as Kafkaesque in its outrageous, dare I say grotesque, imagery, the very short book ostensibly concerns a woman in a meat-loving culture who decides to change her eating habits. Along the way, the reader wonders about self-definition, feminism, art-for-art's sake, the beauty of the landscape, madness and death. While a Man Booker Prize winner in 2016, the book was translated from Korean and that translation is suspect.
Ellen Davis:
A Little Life, Hanya Yanagihara (F): Very tough to read, because of some of the subject matter, but I thought this was an important book and was very glad I read it.
A Gentleman In Moscow, Amor Towles (F): Beautifully written book. Every one I know that has read it has loved it.
Behold the Dreamers, Imbole Mbue (F): About the experiences of a family from Cameroon as immigrants to New York during the financial crisis of 2008. Very good story and very well told.
Reputations, Juan Gabriel Vásquez (F): Vasquez is very perceptive in describing the impact of success and professional reputation on personal relationships. This was very well received by my book club and led to a very stimulating discussion. Vasquez, who is Colombian, is one of the most important of his generation (born in 1973) of Latin American authors.
Remains of the Day, Kazuo Ishiguro (F): When Ishiguro won the Nobel Prize for Literature in 2017, my book club decided to read Remains of the Day, which won the Man Booker prize in 1989. Over the years, I had forgotten what an exquisitely written book this is. If you haven't read it, I couldn't recommend it more highly.
Hillbilly Elegy, J.D. Vance (NF): I found his description of his life fascinating, and it made me realize how little I know about hillbilly culture. Very interesting and very relevant to some of today's culture wars.
Ellen Hoff:
Lab Girl, Hope Jahren (NF): A pure research scientist who writes well about her own adventures in science, her life, and fascinating to me bits of botany.
If you are interested in botany, skip her struggle with mental disorders.
If you are not interested in botany, some fascinating bits on her curiosity and fascination with pure research and asking new questions, and the struggles facing research scientists in finding funding and developing a lab.
Ellen Miller:
Being married to the author of this blog gives me some privileges which I will
happily take when it come to my book list for this year.
2017 was the year of reading/listening for me. Fiction. Nonfiction. Mysteries.
Coming of Age. Historical Fiction. Short Stories. Memoirs. Books that took place in China, Brooklyn, Israel, Mississippi, Ireland, California, Scotland, Italy, Iraq, Israel, South Africa. Japan, India, Argentina, Germany, The Deep South, Big and small cities, hamlets and hollows.
Best I can tell (I try to record every book I've completed on Goodreads) I read or listened to 168 books this year. And almost every one of them was published in 2017. (I managed 38 out of the NYTimes top 50 fiction books.) And I remember almost all of them, though sometimes not their titles.
I know, that's crazy, but for some reason I did it. I don't think I will do it again: I read a few too many books I thought were entertaining but not important, covered contemporary life style situations which had no real interest for me, where characters were uninteresting, or simply didn't meet some mysterious literary standard necessary I have for enjoyment of any book.
I've just reviewed what I wrote were my favorites from the first half of the year and most of them remain for me as 'must' reads. So still at the top of my list are: Killers of the Flower Moon (Grann – NF); The Blood of Emmett Till (Tyson – NF); Do Not Say We Have Nothing (Thien – F); Spoils (Van Reet – NF); The Lost City of the Monkey God (Preston – NF); Days Without End (Barry – F); Ghachar Ghocher (Shanbhag – F); A Horse Walks into a Bar (Grossman – F); Between Them: Remembering My Parents (Ford – NF); In the Dark Room (Faludi – NF); and Born A Crime (Noah – NF).
My favorites in the second half of the year included both fiction and non-fiction and were books I both read and/or listened to via Audible. If they are on this list, I think you're missing something of you don't read them.
Fiction:
Sing, Unburied, Sing, Jesmyn Ward (F): This 2017 National Book Award winner is at the top of my most recommends for the year. Exquisitely written, the story speaks to the drug-addicted poverty of rural Mississippi and a 21 st century life of deprivation, drug addition and incarceration.Reading this book lead me to read her earlier novel Salvage the Bones (F) — also winner of the National Book Award for Fiction) — and I found it equally compelling. Both these books will transport you to another world you need to know.
House of Names, Colm Toibin (F): I listened to this amazing book, and I would highly recommend that. It is breathtakingly well performed by Juliet Stevenson, Charlie Anson and Pippa Nixon). If beautiful writing is your thing, and if Greek tragedies are of interest, this is one of the most fascinating books you will read or listen to this year. The story is a new rendition of the stories of Agamemnon and his wife Clytemnestra, their son Orestes and daughters Iphigenia and Electra. It is not a "modern" version of the story, but remains very much a Greek tragedy in style, story and literary quality. Definitely a high light of my 2017 reading.
Elmet, Fiona Mozley (F): This book is a show-stopper. It's a first novel (generally I shy away from those), was on the Man Booker long-list, and has won considerable praise. It tells a mesmerizing story of two young children and their father who lives isolated in the Yorkshire countryside. The father is a boxer and yet the most tender of fathers. The simple hermit-like lifestyle (seemingly idyllic though very much mired in poverty) the family's lives are upended when nearby landowners confront them over the land ownership. It's tragic and beautiful.
Five-Carat Soul, James McBride (F): I'm just discovering this writer and this collection of short stories is a must-listen. Many of them read like African-American fables and the stories refer nostalgically to older (and better?) times. For sure, one of my favorites listens of the year for both performance and narrative style and substance.
The Red Hair Woman, Orham Pamuk (F): Set in Istanbul, Pamuk is a master at setting atmosphere, character, politics and intrigue. That might be easier in this case because the story harkens back to Oedipus, with predictable consequences, but with a narrative that is fascinating narrative and makes for a great listen. It was so delicious I often walked an extra mile on the treadmill simply to hear more it.
My Absolute Darling, Gabriel Talent (F): Another debut novelist writes a horrific story of a 14 year old child so abused by her father that it is both hard to read and difficult to put down. It is set on the beautiful California coast, and essentially tells the story of the daughter who both wants to escape and cannot. There is a heart beating pace to the novel, and several unpredictable story twists that keep you reading into the night.
Also I would recommend these that I read/listened and very much enjoyed
including: Mrs. Osmond, John Banville (F); Manhattan Beach, Jennifer Egan (F); Fresh Complaint, Jeffrey Eugenides (F); Midwinter Break, Bernard MacLaverty (F); If the Creek Don't Rise: A Novel, Leah Weiss (F); In Farleigh Field, Rhys Bowen (F); The Address: A Novel, Fiona Davis (F); The Leavers, Lisa Ko (F); There You Heart Lies, Mary Gordon (F); A Life of Adventure and Delight, Akhil Sharma (F); Lions, Bonnie Nadzam (F); Magpie Murders, Anthony Horowitz (F); Murder on the Orient Express, Agatha Christy (F) – be sure to get the version read by Richard Branagh; Augustown, Kei Miller (F); and The End of the Affair, Graham Greene (F).
Nonfiction.
Killings, Calvin Trillin (NF). Wow. Just Wow. If really had to select only five books from the year for must-reads, this one would be on that list. This book is a re-issue of a 1964 collection of true-crime reporting that Trillian did for the New Yorker. Trillin travels to American's small towns, and examines the motives, the circumstances and the stories behind certain murders, including (and especially) the environments in which these murders occurred – dire economies, drug culture, poverty, and disappearing family structures. Amazing reporting.
A Moonless, Starless Sky: Ordinary Women and Men Fight Extremism in Africa, Alexis Okewo (NF): This is a carefully written account of just what the title says: acts of heroism in the face of extraordinary circumstances. In Uganda (the heroine — Eunice — is kidnapped by Joseph Kory's Lord's Resistance Army, married to a fighter and then returns to her village); in Nigeria (a woman –Rebecca — escapes from Boko Haram); in Somalia, a teenage basketball star receives daily death threats because of her sportsmanship; and in Mauritiana, a man – Biram, an anti-slavery  campaigner – burns Islamic texts to protest modern day slavery. This will tell you much you don't know and need to. It's also impossible to put down.
Ghosts of the Tsunami: Death and Life in Japan's Disaster Zone, Richard Lloyd Parry (NF): This is the story of the Tsunami that on March 11, 2011 hit the northwest coast of Japan, killing more than 18,500 people. It focuses particularly on the personal stories of several families and one community focusing on accountability for deaths in one school. It is heartbreaking.
The Far Away Brothers: Two Young Migrants and the Making of an American Life, Lauren Markham (NF): This is a tightly reported story of two brothers from El Salvador and their escape from the gang-related violence in their country. It tells the story of how they were secreted through the borders and deserts, what they faced along the way, and importantly it tells the store of their accommodation in the US and their search for permanent status here. It will personalize much of what you have heard about the immigrant experience from Central America in a way you will not forget.
Legend: The Incredible Story of Green Beret Sargent Eric Benavidez's Heroic Mission to Rescue Special Forces Team Caught Behind Enemy Lines, Eric Blehm (NF): When you think you've read all you want to about Vietnam comes another story that is moving, compelling and important. This is one of those. It's the story of one man who went beyond all human efforts to rescue his American cohorts – a man who was grievously wounded, and who went unrecognized for his heroism for many years. (Most likely he received no recognition because his actions took place in Cambodia
where no American troops were supposed to be.) It's a unbelievable story on many levels.
My Traitor's Heart: A South African Exile Returns to Face His Country, His Tribe and His Conscience, Rian Malan (NF): This book got very little attention but I found it one of the most honest books about racism in South Africa that I have ever read. It is the author's personal story. Malan, an Afrikaner who is seemingly a liberal, writes of his reactions returning to his country after a 6 year absence. His rage against the reality of his country in the mid- 1980's uncovers another level of South African life that the New York Times called the "African reality beneath the morality play the outside world sees." It's brilliant and an unusual take on the country.
American Fire: Love, Arson, and Life in a Vanishing Land, Monica Hesse (NF): In November 2012, the first of 67 fires took place in abandoned houses over five- month period in rural Accomack County Virginia. The author, who covered the trial of the man (and his girlfriend accomplice) ultimately found guilty, tells the story of why and how it all happened. It will teach you of an America, and people, you do not know.
A final note. I have several 'feeders' for my reading, selections and you might be interested in those: I keep close tabs on the NY Times and Guardian Book Reviews. I also receive a weekly update from Lit Hub Weekly. I also find useful Politics and Prose's (a DC independent book store) monthly updates of the newest independent reads.
Ellen Shapira:
The Chilbury Ladies Choir: A Novel, Jennifer Ryan (F):  A charming story about a small town in England right at the first of World War II:  A bit of a mystery, love story, swapped babies and interesting characters.
America's First Daughter: A Novel, Stephanie Day (F): This is the other side of the Hamilton/Jefferson story, told from the point of view of Jefferson's daughter. She led an amazing life and the book is a fascinating take on Jefferson's personality, political intrigue, slavery and what it was like to be a southern woman in the  late 1700's/ early 1800's.
The Heirs: A Novel, Susan Reiger (F): This is a contemporary novel about an affluent family in Manhattan. The plot development is well done and the characters interesting.
Salvage the Bones: A Novel, Jesmyn Ward (F). This is the first award winning book by the gifted author who just wrote Sing, Unburied Sing (F). Salvage the Bones is set in rural Mississippi in the days before Hurricane Katrina, and the focus is on a poor black teenage girl and her brothers. The writing is compelling and the characters so well depicted.
Dear Mr. M: A Novel, Herman Koch (F). This is a thriller that slowly reveals all the details of a missing person.
The Pearl That Broke Its Shell, Nadia Hashimi (F). This novel tells the story of two Afghan women separated by a century who disguise themselves as men to survive.
The Jersey Brothers, Sally Mott Freeman (NF). A true story of three brothers serving as officers in the navy during WW II. One brother is captured by the Japanese in the Philippines, one is working in the White House with Roosevelt, and the other is participating in the major naval battles in the Pacific. It is well written by the daughter of one of the brothers.
Ellen Sudow:
Manhattan Beach, Jennifer Egan (F): A surprise for me since I didn't like Welcome to the Goon Squad.
Sing, Unburied, Sing, Jesmyn Ward (F): So beautiful, so powerful — after a brutal first chapter, I just fell in love with the major characters.
A Gentleman in Moscow, Amor Towles (F): So sweet and optimistic while being a page turner of sorts …probably one of the few books that men and women seem to fall in love with equally.
Behold the Dreamers, Imbolo Mbue (F): Another powerful book about immigrant experience in contemporary US.
Home Fire, Kamila Shamsie (F): Incredible suspense within an immigrant family drama set in London. Couldn't put it down although also heartbreaking.
Celine, Peter Heller (F): Great escape reading from all the intensity of above, mystery, semi-thriller with beautiful descriptions of the wilds of Montana. (Heller writes for Outside Magazine, writing fiction and nonfiction.)
Elliott Trommald:
As for books, it has been a depressing year for me. Read many page turners to escape the horror of now; but two books, one fiction (Diaz), one memoir (Trevor), took me to unexpected places.
The easy read was Noah Trevor's memoir (NF) of sorts, Born a Crime. Both books made me swim in the undertow of family history, made me think seriously about the challenges of the immigration experience, a topic much on my mind as ICE keeps parking a vehicle outside church and gym.
Much tougher to read was The Brief Wonderous Life of Oscar Wao, Junot Diaz (F): I don't know if I liked it, but I do know it was painful, not in any way what I would call an enjoyable read. But it should be read. I thought about the lives of immigrants, how they bring with them their reasons for leaving and how that can shape a life. This book threw at me the pain of desire, the difficulty of loving oneself, the strength to continue in the face of defeat – and at the same time experience the joy and suffering of life. For the first time I felt Santo Domingo and the terrors and political suffering of Trujillo's reign; I did not study them. I really felt them. How little I knew. Diaz gives a view of life under that dictatorship; you won't forget.
Noah provides insights into the human challenges of living in South Africa as apartheid was being dismantled. To me that was the best part of his book. But the story of Oscar Wao left me grappling with more than I had bargained for. Not a pleasant read for me. Towards the end of the book, Oscar: "I never wanted to come back to Santo Domingo. . . .It was hard at first. . . . But if I've learned anything in my travels it's that a person can get used to anything. Even Santo Domingo." I was surprised how hard that simple sentence hit me.
And I recovered from Diaz by fleeing again to Lincoln. Richard Carwardine's Lincoln's Sense of Humor (NF) is not a great book but one I thoroughly enjoyed. Thoroughly enjoyed! Here is Lincoln as a man for our times – who used humor, even when deeply troubled and down, used humor not as some president's I know do, but as a way to tackle what he considered his responsibility – to help lift the gloom in the face of national malaise, to sustain morale when politics is in a shamble. (Richard) Margolies' Lincoln group will never be depressed because they have the best opioid I know. But it is addictive – thank God.
Emily Nichols Grossi:
Pachinko, Min Jin Lee (F): I couldn't put Pachinko, a 2017 National Book Award finalist, down, and continue to think of it and its characters on a near-daily basis. It is the story of four generations of one Korean family in Japan; the first generation, a teenage girl impregnated by a man she loved but too late found was married, immigrated in the early 1930s. It is about family, love, poverty, wealth, what we do to try and make a home, feel at home, provide for our families, stay true to ourselves. Lee is Korean, grew up in America, and lived in Tokyo for five years while researching this book. I loved it.
Sputnik's Guide to Life on Earth, Frank Cottrell Boyce (F): This book, which takes place in southern Scotland, is an absolute and moving delight. I bought it for my eight-year-old, intending to read it with him, and boy am I glad I did. It is funny, magical, real, and it tugs at the heartstrings in such human, universal ways. It is the story of a voluntary mute boy, Prez, who has been raised, for reasons we are never privy to, by his grandfather. As the story unfolds, Prez has been moved to the Temporary and then to a foster family's home (the Blythes) for the summer due to his grandfather's dementia. At the Blythe's, Prez is visited by Sputnik, a being that some see as a dog but others see as a man wearing a kilt and sporran, aviator helmet and goggles, and a yellow backpack in which are stored a pistol and a circular saw. Mayhem and meaning ensue. We all cried when the book was over, mostly because there was no more Sputnik for us to read together. Great for all ages.
Everything I Never Told You, Celeste Ng, (F): I literally pulled two almost-all-nighters reading this book despite flying back and forth between San Francisco and DC in 48 hours while doing so. What an incredible debut novel. Race, gender, expectations, grief, how we do and don't cope with it all! This story takes place in Shaker Heights, OH, in 1977. It is a mixed-race marriage with three kids in a very white town. A daughter dies, much falls apart. Incredibly written and crafted tale. I found Ng's second book, the much-anticipated Little Fires Everywhere, somewhat disappointing; less riveting, less powerful, more shiny versus substance. But her first book is a tour-de-force!
My Absolute Darling, Gabriel Tallent (F): Another powerful, magnetic debut novel, albeit one much darker than Everything I Never Told You, which is itself dark. My Absolute Darling might need to come with a trigger warning, and I'll leave it to potential readers to explore the reason(s) why, as that's easily accessible but spoiler'ish information. This book is not perfect (at times the needed suspension of belief is beyond the pale), but it is incredible in many, many respects. Tallent's knowledge of ecology and place, for example, are bar none. You trust every word he writes about Mendocino, northern Cal, water currents and plant edibility and health. You do wonder if he's a survivalist of sorts. You wonder what in this masterpiece is, in fact, fiction. The protagonist, Turtle (real name: Julia), is a vastly mature, uneducated (in formal academic rubrics), survivor. This is absolutely worth reading, although a darling in the traditional sense it may not quite be.
Wonder, RJ Palacio (F): I read this with my eight-year-old for his book club, and as with Sputnik's Guide am infinitely glad I did. If you have seen the movie, still plan to read the book. If you have heard of the film and become intrigued, read the book first and then seen the movie. Both are excellent. Although this is a YA novel, it is tremendous and is a great (and dare I say important) read for all ages. Wonder is the story of Auggie Pullman, a boy in New York with severe facial differences who starts school for the first time in 5th grade. (His mother home schooled him previously.) As you might imagine, Auggie is initially judged by his cover rather than his interior, but love and integrity and the best of the human spirit prevail. This is the best sort of tear-jerker, and frankly, in this country right now, we could all stand to be reminded of valuing the truths and the best people have to offer.
The Spy Who Came in from the Cold, John le Carré (F): Perhaps because of politics or perhaps because I feel like some sort of literary failure to have never read a le Carré novel despite being a fan of anything spy and of the Tinker, Tailor film, I picked up The Spy Who Came in… just before le Carré's newest book was published. Although it was a book I could put down, I thoroughly enjoyed it. Le Carré very clearly knows his stuff and so this book is totally believable which makes it more exciting. Lemas is a terrifically developed character full of flaw and smarts and determination. Good read.
Evicted: Poverty and Profit in the American City, Matthew Desmond (NF): For a sociological work full of statistics, this book is stunningly riveting. It is also essential reading, in my opinion, and I'm thrilled it won a Pulitzer and many other awards. Desmond, a Harvard sociologist, spent a long while following eight families in Milwaukee as they try desperately to stay housed. Evicted offers a powerful understanding of the horrific rigors of being poor in America, including the many ways poor people are exploited and have the decks stacked against them.
Deep South Dispatch: Memoir of a Civil Rights Journalist, John Herbers with Anne Rosen (NF): Earlier this year it was my great honor to help edit this book. Written by John Herbers, a renowned journalist for UPI and the New York Times (he was a Pulitzer finalist and also a WWII vet) and his daughter, Anne, Deep South Dispatch is an incredible story of a Tennessee boy who was born during entrenched racial segregation and strife, who covered the front lines of the Civil Rights movement for many years, who was a committed husband and father and one of the kindest, most humble men I have ever known."Herbers's reporting began in 1951, when he covered the brutal execution of Willie McGee, a black man convicted for the rape of a white housewife, and the 1955 murder trial of Emmett Till, a black teenager killed for allegedly whistling at a white woman. With immediacy and first-hand detail, Herbers describes the assassination of John F. Kennedy; the death of four black girls in the Birmingham, Alabama, church bombing; extensive travels and interviews with Martin Luther King Jr.; Ku Klux Klan cross-burning rallies and private meetings; the Freedom Summer murders in Philadelphia, Mississippi; and marches and riots in St. Augustine, Florida, and Selma, Alabama, that led to passage of national civil rights legislation."John died earlier this year, but his story remains and for me is an inspiring, powerful demonstration of one person truly letting his life speak. It will be published in April but can be pre-ordered here if you're interested. https://www.amazon.com/gp/product/1496816749/ref=ox_sc_act_title_1?smid=ATVPDKIKX0DER&psc=1)
Uncommon Type, Tom Hanks (F): This book of short stories by yes, that Tom Hanks, is a delightful and, at times, deeply moving read. A typewriter makes a showing in each tale, and some characters repeat in various stories.
Evelyn Abravanel:
Evicted: Poverty and Profit in The American City, Matthew Desmond (NF).
Keep The Damned Women Out: The Struggle for Coeducation, Nancy Weiss Malkiel (NF).
The New Brooklyn: What it Takes to Bring A City Back, Kay S. Hymowitz (NF).
Hillbilly Elegy, J.D. Vance (NF).
Glass Houses, Louise Penny (F).
A Gentleman In Moscow, Amor Towles (F).
Small Great Things, Jodi Picoult (F).
Fran Renehan:
Before We Were Yours, Lisa Wingate (F): Heartbreaking, but well written.
Fruzsina Harsanyi:
I looked over my list and interestingly I didn't read so many books this year. Rather it seems I chose very carefully and really like much of what I read, I could add to this list, but I'll stop at seven (For example, just reading Elmet. Loved War and Turpentine. Loved One Hot Summer, etc.)
At the Existentialist Café by Sarah Bakewell (NF): In this massively researched, but easy to read book, Bakewell explores existentialist philosophy and the lives, i.e how they lived their philosophy, of 89 individuals.  These include the most famous, like Sartre, Camus, de Beauvoir, as well as the lesser known (to me) like Jaspers, Marcel, and Heidegger. Many are not philosophers, but writers like Frantz Fanon, James Baldwin, Iris Murdoch; political figures like Vaclav Havel; and artists like Giacometti. Two big take-aways that I'm still pondering: one from Gabriel Marcel whose central existentialist imperative is "disponsibilité," which he defines as being "available" to situations as they arise instead of falling into its opposite, which is "crispation" or the tendency to "be stuck in habits, received ideas, and a narrow-minded attachment to possessions and familiar senses."
The other is from Simone de Beauvoir who ends her autobiography with these words: "But that unique sum of things, the experience that I lived, with all its order and its randomness …there is no place where it will all live again."
The Sympathizer: A Novel, Viet Thanh Nguyen (F): Winner of the 2016 Pulitzer prize for fiction, this is a book I could not put down.  It is a spy thriller on one level and a history of the Vietnam War and the decades that followed from a Vietnamese-Americans perspective. The language is pitch perfect, often poetic; the observations so acerbic, searing, funny, colorful that I often read passages out loud to anyone who was around to listen.
Killers of the Flower Moon, the Osage Murders and the Birth of the FBI, David Grann (NF): The fascinating story of the Osage Indian nation who became wealthy from oil reserves on a parcel of land that is today Oklahoma. Since only family members could own land, unscrupulous whites married and murdered their way into possession. This is also the story of the birth of the FBI, J. Edgar Hoover, and an agent Tom White who solves the crimes. The book is disturbing not only because of the incredible events Grann brings to light, but because in general we know so little about Native American history.
The North Water: A Novel, Ian McGuire (F): I love books about the sea, about frozen, snowy lands, about exotic people, about travel into the unknown.  This book has it all plus a good plot to drive the narrative and details that leave nothing to the imagination.
God's Bestseller: William Tyndale, Thomas More, and the Writing of the English Bible — A Story of Martyrdom and Betrayal, Brian Moynihan (NF): I read this because I am interested in religious and biblical history.  But if you're interested in 16th century England, Henry VIII, his battles with Rome to grant his divorces, and the collateral benefit of his desire to marry Anne Boleyn for the growth of Protestantism in England then you will want to read this.  But most importantly, if you want to know William Tyndale's enormous contribution to the writing of the English bible (which was considered heresy), his persecution and death at the hands of Thomas More (who was far from the saint portrayed in a Man for All Seasons) then you must read this.
House of Names, Colm Toíbín (F)  (Audible books): I don't know whether I loved this book because it was my first experience with Audible books or that it was just a great story. This is the story of King Agamemnon, Queen Clytemnestra, Iphigenia, Orestes, and Electra — a story we have heard in many forms since high school, but never like this.  Ancient, contemporary, electrifying.
Manhattan Beach, Jennifer Egan (F)  (Audible books). Long-listed for the National Book Award, this novel by Pulitzer Prize winner Egan is everything a historical novel should be as we are transported to the post-Depression/WWII world of Anna Kerrigan and her family in Brooklyn.  Rich in detail and authenticity, she weaves a rich quilt of people, places, and emotions.  I'm careful about what I choose to listen to because I don't have the patience to "read" by "listening to every word," but this one is a must on Audible books to appreciate her mastery of language and poetry of descriptions.
Gabi Garcia Beaumont:
Uncommon Type, Tom Hanks (F).
A Visit from the Goon Squad, Jennifer Egan (F).
Gail Sweeney:
The Last Goodnight, Howard Blum (NF): Fascinating account of a female spy during WWII who was never outed.
Garland Standrod:
World Wars Two, Victor David Hanson (NF): This is the best analysis of
World War 2 that I have read, examining why the Allies won and the Axis powers lost. VDH calls it the worst human-caused catastrophe in history in which millions of people died. The author examines the war thematically rather than chronologically so one needs some knowledge of its history. Two points of interest he discusses are that the German army relied more upon horses than mechanized vehicles for transport and than many millions of people died of starvation during the war.
Augustus, John Williams (F): John Williams, late of Fayetteville, is one of the
least known great American writers. Of his five novels I enjoyed this one the most. It is a fictional account of the life of Caesar Augustus, examining his life, his friends, and his difficult relations with his daughter. This novel belongs right up there with I, Claudius by Robert Graves as a recreation of the life of a Roman emperor.
Wisdom, Madness, and Folly: The Philosophy of a Lunatic, John Custance
(NF): I have seen several references to this book, notably by Ron Rosenbaum and the eccentric painter Forrest Bess, and I found a used copy at the Dickson Street Bookshop. It is the personal account of a man's struggle with bipolar depression and his attempt to make sense of it. I found this to be by far the best first-hand account of mental illness I have read, even if I don't quite accept all his conclusions.
Travels in France and Italy, Tobias Smollett (NF): I also found this gem at the Dickson Street Bookstore. I have never been able to finish any of Smollett's novels, but this book is a masterpiece of acerbic travel writing. It details his travels by coach and rowboat in the 1700s when travelers had to carry a blunderbuss. He hated French cooking. Having hitchhiked through Italy, I especially enjoyed his vignettes of tourism of Italy in the 1700s. This belongs right up there with Mark Twain's Innocents Abroad.
The Last Days of Mankind, Karl Kraus (F): Karl Kraus was an Austrian writer and satirist who once said that psychoanalysis is the disease it's trying to cure. This play, his most important work, is an excoriating examination of the politics and politicians of World War One which is both realistic and expressionist. It is also probably the world's longest play with over five hundred characters and a cast of thousands—and supposed to be done over ten days.
The Age of Innocence, Edith Wharton (F): I had never read anything by Edith Wharton, but upon seeing Martin Scorsese's excellent film version of this novel, I read it. It takes one into the unfamiliar world of very rich families in New York City at the turn of the 20th century and tells the tale with wit and sadness. I look forward to reading more of her work.
Gracie Jacobs (age 7):
Roller Girls, Victoria Jamison (F).
Owl Diaries, Rebecca Elliott (F).
Baby-Sitters Club, Ann M. Martin (F).
Haven & Miriam (age 4) Kennedy:
Auntie Klaus, Elise Primavera (F but don't tell Miriam). Both mother and daughter liked this one.
Harry Siler:
The Noise of Time, Julian Barnes (F).
The Uncommon Reader, Alan Bennett (F).
Possession, A.S. Byatt (F).
Pope Joan, Donna Woolfolk Cross (F).
Juliet, by Anne Fortier (F).
The Scarlet Letter, Nathaniel Hawthorne (F).
Their Eyes Were Watching God, Zora Neale Hurston (F).
Beloved, Toni Morrison (F).
Child of God, Cormac McCarthy (F).
The Sunset Limited, Cormac McCarthy (F).
Lincoln at the Bardo, George Saunders (F).
Jayber Crow, Wendell Berry (F).
Hillbilly Elegy, V.D. Vance (NF).


Henry Jacobs (age 9):
Any Encyclopedia Brown book, Donald J. Sobol (F): He loves this series.
Little League series, Matt Christopher (F).
William Wenton & The Impossible Puzzle, Bobbie Peers (F).
The Diary of A Wimpy Kid, Jeff Kinney (F).
Hugh Riddleberger:
Andrew Jackson and the Miracle of New Orleans, Brian Kilmeade and Don Yaeger (NF): For those of us who love NOLA, this is a great read not only about Jackson but about what makes my adopted City so unique. Jackson did "save" the City and perhaps the Country in 1814. What a brilliant tactician. But even more important, he understood the uniquenesses of the region, its topography, and its mix of cultures. Because most of the inhabitants of NOLA in 1814 were not English speaking and cared little about "America," Jackson had to win their confidence and support including Lafitte and the Pirates who ran the black market economy.
Jane Bradley:
Although I usually prefer fiction, many of my favorite books this year were nonfiction, including:
Traitor to His Class: The Privileged Life and Radical Presidency of Franklin Delano Roosevelt by, H.W. Brands (NF).
Alexander Hamilton, Ron Chernow (NF).
Steve Jobs, Walter Isaacson (NF).
Grant, Ron Chernow (NF).
Never Caught: The Washingtons' Relentless Pursuit of Their Runaway Slave Ona Judge, Erica Armstrong Dunbar (NF).
The Code Girls: The Untold Story of the American Women Codebreakers of World War II, Liza Mundy (NF).
Reading such well-researched works has increased my appetite for history, and now I'm inclined to read all the biographies by Chernow and Isaacson, whose works are so straightforward and engaging. I'm still reading Grant by Chernow and have just begun Leonardo da Vinci by Walter Isaacson (NF), which may be on my favorites list in 2018.
The fiction I most enjoyed includes:
The House at the Edge of Night: A Novel, Catherine Banner (F).
The Gustav Sonata: A Novel, Rose Tremain (F).
The Women in the Castle, Jessica Shattuck (F).
The Unseen World, Liz Moore (F).
Hotel on the Corner of Bitter and Sweet: A Novel, Jamie Ford (F)
And these were among my favorite audiobooks (thanks to Ellen Miller for such good recommendations):
House of Names, Colm Toibin (F). [audiobook]
The North Water: A Novel, Ian McGuire (F). [audiobook]
Days Without End: A Novel by Sebastian Barry (F). [audiobook]
A Gentleman in Moscow: A Novel, Amor Towles (F). [audiobook]
Ghachar Ghochar, Vivek Shanbhag (F). [audiobook]
Elmet, Fiona Mozley (F). [audiobook]
Jeff Friedman:
The Righteous Mind, Jonathan Haidt (NF): Haidt is a psychologist who studies moral reasoning and is particularly interested in understanding the moral foundations of policy preferences. It's very well-written and provides a useful perspective on why it's so hard to establish productive political discourse.
Meetings with Remarkable Manuscripts, Christopher de Hamel (NF): One of the world's foremost experts on medieval manuscripts picks 12 of his favorite manuscripts and explains why they are interesting and important, aided by many color photographs. The author is unabashedly nerdy and enthusiastic, I really enjoyed learning what he had to say.
Jesse Maniff:
Lincoln in the Bardo, George Saunders (F): While the cadence was strange and it took me about 100 pages to really get into it, rarely is a book so original that I difficulty comparing it to something else.
Ready Player One, Ernest Cline (F).
The Financial Diaries: How American Families Cope in a World of Uncertainty, Jonathan Morduch and Rachel Schneider (NF).
Grant, Ron Chernow (NF).
Jim Kilby:
A World in Disarray, Richard Hass (NF): "An examination of a world increasingly defined by disorder and a United States unable to shape the world in its image." This book made you see how bad things could get, with a petulant little child in the White House.
Bobby Kennedy: A Raging Spirit, Chris Matthews (NF): America's last chance to see if it was going to have a soul. This country has always been hard on immigrants and minorities, but I thought we got past being a cruel one. I guess it was always there, under the surface. Trump's doing his best to use it, to his advantage.
John Dietsch:
The Gourmands' Way, Justin Spring (NF): Anyone interested in food & cooking shouldn't miss (this…critical bios of six early foodies in post-war Paris, including Julia Child and MFK Fisher.  Myth puncturing!  Bonus – detailed description of the infamous 1975 meal Craig Claiborne and Pierre Franey enjoyed at Chez Denis that cost Claiborne his career.
The Ambassadors, Henry James (F): A reread of the Master's masterpiece, and for my money the most perfect novel ever written. When his protagonist Lambert Strether and Mme. de Vionnet lunch on "straw-colored Chablis" and fish in a cafe by the Seine, you can taste that wine and feel the breeze wafting through the open French doors. What other book features a character (Mrs. Newsome) who never appears but looms over the story "like an iceberg in a cool Northern sea"?  Not for everybody, maybe, but a great escape from the political misery we find ourselves in.
Judy White:
All these are NF, my favorite genre.
River, Colin Fletcher (NF): Many years ago I read The Man Who Walked Through Time and The Complete Walker by Colin Fletcher, and in the 1990s River, about Fletcher's trip from the source of the Colorado to the Sea of Cortez in Mexico, where it flows into the sea.  I re-read it this year and enjoyed it thoroughly.  The travel story itself held my interest, and he has a fine turn of phrase. In his 60s when he made the trip (he has since died), his thoughts are less on the mechanics of making an epic journey and more on his reflections of the journey of his life and how this trip reflects it.
Reading With Patrick, Michelle Kuo (NF): Anyone who has been a teacher, especially with at-risk students, will enjoy this book about the friendship that Kuo, first a Teach for America student in a failing school in Arkansas and later a Harvard-trained lawyer, develops with one of her black Arkansas students.  It's heart-warming and heart-breaking at the same time.
The Grail Bird, Tim Galagher (NF): Another amazing true-life story about the author's and many other's search for the ivory-billed woodpecker. Those who doubt the bird's existence should read it.
Love in the Driest Season, Neely Tucker (NF): An award-winning writer tells of his and his wife's adoption of a baby girl in Zimbabwe when HIV was rampant. Again, both heart-warming and heart-breaking.
The Boy Who Loved Too Much, Jennifer Latson (NF): Introduced me to a genetic syndrome, Williams Syndrome, that I'd never heard of, which affects 1 in 10,000 people. It's known as the anti-autism syndrome because those who have it have an uncontrollable, genetic drive to connect with, love, and hug others. The author shadows a boy with this syndrome and his (single) mother, who devotes her whole life to protecting him– he trusts everyone– and eventually letting him go to find his own way.  It brings up questions about what love really is. A wonderfully informed and written first book.
Karen Begleiter:
The Couple Next Door, Shari Lapena (F): Quick read with a great ending – you won't be able to put this one down.
Home, Harlan Coben (F): I never read a Harlan Coben book I didn't enjoy. This one didn't disappoint – two boys go missing – fast forward 10 years – What happened?
Here and Gone, Hayley Beck (F): Cops gone bad – but book is really about Mother's true strength to rescue her two kids –  a great book .
Small Great Things, Jodi Picoult (F): This past year everyone read this book! Reminded me of the movie American History X.
The Stranger in the Woods, Michael Finkelstein (NF): One day a young man abondons his life and heads for the woods of Maine. This might be one of the most fascinating memoirs I read in a while.
Kate Latts:
Little Fires Everywhere, Celeste Ng (F): I am not sure that it deserves book of the year award (have seen this accolade on a few lists), but it was quite good. Set in Shaker Hights in the early 90s about two families, one seemingly perfect and one a single mom and daughter. The themes are thought provoking, and a mystery that wraps the book keeps your intrigue. Fast read.
America's First Daughter, Stephanie Dray and Laura Kamoie (Historical Fiction): Chronicles the life of Thomas Jefferson's daughter and delves into the relationship between her and Jefferson. Quite long and drags a smidge in parts but very interesting and well worth the read.
The Pearl That Broke Its Shell, Nadia Hashimi (F): About the life of a family of daughters in Kabul in 2007 whose family is at themercy of the Taliban and whose choices lend to hard lives for all.
Beneath the Scarlet Sky by Mark Sullivan (F): WWII Resistance movement story set in Italy. The hero is a young man who comes of age through his involvement in the movement. Quite good .
Orphan's Tale, Pam Jenoff (F): Life in a traveling circus in Europe during WWII. There are two women at the crux of the story, one Jewish and one not, each with their own secrets and challenges. Very good.
Of all the books, I listed The Orphan's Tale and Pearl That Broke It's Shell were my favs.
Kathleen Kroos:
The Girl Who Wrote in Silk, Kelli Estes (Historical Fiction): Explores a little known era in our nations history.
Under the Wide and Starry Sky, Nancy Horan (Historical Fiction): Robert Lewis Stevenson and his love in their worldly travels.
Ordinary Grace, William Kent Krueger (F): Great book, winner of the Midwest booksellers choice award.
Kathyrn Camicia:
Any Human Heart, Restless, and Sweet Caress, all by William Boyd (F): I plan to read as much of his works in the coming year as I can. Good writing, absorbing stories.
The Women in the Castle, Jessica Shattuck (F), about three women trying to survive in post-war Germany.
Fates and Furies, Lauren Groff (F).
A Legacy of Spies, John le Carre (F): Great as always.
Books I liked but not for everybody: Outline, Rachel Cusk (F), The Sellout, Paul Beatty (F), Pond, Claire-Louise Bennett (F), The Occupation Trilogy, Patrick Modiano (F), The New York Trilogy, Paul Auster (F), I'm Thinking of Ending Things, by Iain Reid (F).
I continue to ready anything by Haruki Murakami, Ben Lerner, Kate Atkinson (please keep writing).
I tend to read essays and books of essays (NF), so anything by Teju Cole, Siri Hustvedt, Jonathan Franzen, Rebecca Solnit, Maggie Nelson, all of whom write beautifully and expand my mind.
I suggest to sign up for LitHub if you haven't already. Daily emails for those who love literature.
Land Wayland:
Gods: A Human History, Reza Asland (NF): Best seller by the author of Zealot, with 177 pages of exposition and 103 pages of notes and bibliography that focus on the history of the concept of God primarily in prehistoric and Western culture. The first 164 pages are a semi-scholarly discussion of the psychological nd social roots of this concept and do a commendable job of presenting many concepts clearly. There wasn't much that was new, but that was to be expected because this is subject that has been at the forefront of thought (Western, Eastern and everywhere in between) for thousands of years. What is presented has been carefully and maturely considered. The last chapter, which recounts the author's own religious journey, could have been omitted as it loses the perspective, nuance and relevance that made the objective part of the the book study so interesting. It isn't offensive or preachy, just disorganizedand disappointing. First 95% 4.5 stars. Last 5% 2 stars.
Nudge: Improving Decisions About Health, Wealth and Happiness, Richard H. Thaler and Cass R. Sunstein (NF). Focuses on the idea that major decisions or major achievements about anything are often guided by small events along the way that might appear to be barely perceptible but that are powerful indeed. Small deeds lead to major accomplishments. Having said that, the thesis of the book has been fully explained with the title, and the remainder is lots of history and stories about times this has happened that carry the very obvious moral that life is better when it is guided wisely and patiently by small actions that, if done in the right way at the right time by the right person, can have a major impact on the outcome. The author assumes this "nudges" are all for the good, but ignores the possibility they could also have a negative impact. The content would be a good chapter in a beginning textbook on psychology  Rating 3.5 stars for writing, 3 stars for subject matter
Leonardo da Vinci, Walter Isaacson (NF). By the author of biographies of Steve Jobs, Einstein and Benjamin Franklin. Former Chairman of CNN and Editor of Time magazine. A well researched and written biography of the pre-eminent thinker, artist, scientist, and human anatomist of the Renaissance.  The number of subjects that he investigated in detail is amazing, and the accuracy of his perceptions and his accurate conclusions about causes-and-effects are astounding. (For example, 400 years before it was confirmed in 1960, he understood how the eddy of the entering blood causes the Aortic valve to securely close). He published little and left many pictures unfinished but did leave thousands of pages of notes and drawings explaining what he did and what he found. The author has read it all and everything about da Vinci and explains each often complicated topic clearly.  Content 5, writing  5.
The Lost City of the Monkey God: A True Story, Douglas Preston (NF): About the 10 day visit in 2015 to the (non-Mayan) City of the Monkey God by a team of archaeologists, film makers, photographers and writers who traveled to a lonely area of Honduras called La Mosquitias where no human has been seen for about 500 years. That is when an entire city of 30,000-100,000 people, was abandoned, but before they walked away, the inhabitants placed their entire civilization's cache of sacred objects in the main square, and they were still in-stu 500 years later. No one had been there. What they found is the best jungle exploration story of all time. Beautiful, quiet rivers, towering mountains, and a dense riotous jungle filled with unknown bugs, deadly parasites, exotic plants, strange noises all night long, and encounters with seven foot jaguars, six foot poisonous snakes, stinging ants, tons of ticks, deadly spikers and millions of cockroaches. Did I like it? Oh Yeah. The author has dome many stories for The New Yorker and National Geographic, and he knows hot to write. Content 5 stars. Writing 5 stars.
Seizing Enigma: The Race to Break the German U-Boat Codes, 1939-1943, David Kahn (NF): About the successful efforts by the  Bristish to read the German Naval codes. Content 4, writing 4.
The First Salute: A View of the American Revolution, Barbara W. Tuchman. (NF). About the founding of the U.S. Navy. It is her take on key episode that involved the naval warfare and the leadership incompetence that undid the British. It includes Washington's abandonment of New York, the frantic march south to Williamsburg to trap the British, the perfectly timed arrival of the French fleet and the surrender of Cornwallis. An old story very well told, clearly and with authority. Content 4. Writing 5.
Lance Brisson:
A Legacy of Spies, John le Carrie (F).
Astrophysics for People in a Hurry, Neil deGrasse Tyson (NF).
Words Without Music: A Memoir, Philip Glass (NF).
Lane Retallick:
News of the World, Paulette Jiles (F): 2016 National Book Award nominee.
The Essex Serpent, Sarah Perry (F).
The Marsh King's Daughter, Karen Dionne (F).
Sapiens: A Brief History of Humankind, Yuval Noah Harari (NF).
Larry Makinson:
Dreamland: The True Tale of America's Opiate Epidemic, Sam Quinones (NF): Intriguing from the first page to the last, this explains in fascinating detail how the current epidemic began, how it grew, and what it's done to the people caught up in it.
Evicted: Poverty and Profit in the American City, Matthew Desmond (NF): Tour de force eyewitness report, from a dilapidated Milwaukee trailer park, of the role evictions play in the cycle of poverty in US cities. Amazing piece of reporting on how those on the margins live.
No Ordinary Time: Franklin & Eleanor Roosevelt: The Home Front in World War II, Doris Kearns Goodwin (NF): Masterfully written biography. Reading it is like living through the era.
Laurie Kleinberg:
Anything Is Possible and My Name Is Lucy Barton, by Elizabeth Strout (F): Sensitive small town portraits in the narrative style and mood of her Olive Kittredge.
A Gentleman in Moscow, Amor Towles (F): For all the reasons your readers have already cited.
Out of Line: A Life of Playing with Fire, Barbara Lynch (NF): Boston memories, food descriptions to salivate over in this frank memoir of a feisty chef
Please Enjoy Your Happiness, Paul Brinkley Rogers (NF): A coming of age love story and cultural history of post-war Japan by a former Newsweek and  prize winning journalist.
Lydia Hill Slaby:
I've been delighting in the Outlander series, Diana Gabaldon (F): Well-enough written, extremely well researched, and explores a part of history that was not familiar to me (the Scottish uprisings of the mid-eighteenth century and life in the United States prior to 1776). Plus a love story! Who can resist a love story? (Not me, apparently.)
The Horse God Built, Lawrence Scanlon (NF): It's a wonderful biography of Secretariat, with a strong underlying commentary on the human history of that era and place. Scanlon is a Canadian and can't help but explore how the United States' history with slavery intertwined with Secretariat's story — a perspective that I'd never read before with the other great books on horses (Seabiscuit, The Man Who Listens to Horses, War Horse, etc.).
Martha Curtin:
Prodigal Summer, Barbara Kingsolver (F): I loved it.
Matt Rechler:
Darktown, Thomas Mullen (F): This novel was based on the addition of eight African-American men to the Atlanta police force for the first time in 1948. The black pioneers had many restrictions, like not being able to arrest awhite citizen. The novel blends history and mystery that explore underlying racial tensions especially with their white policemen cohorts, many of whom were members of the Ku Klux Klan. It is a great read, and gives a visceral understanding of how far we have to go to achieve racial tolerance.
Lightning Men, Thomas Mullen (F): This novel is a follow-up to Darktown two years later. Black families were moving into all-white neighborhoods, leading to efforts to buy them out or using violence by the KKK and neo-Nazis. The novel focuses on two of the black officers and a more open-minded white policeman, and their families, to weave a complexity of responses to the multiple problems that confront them.
Blackout, Marc Elsberg (F): Hackers take down all electrical grids across Europe causing chaos: no lights, no heat, even a nuclear reactor overheating in France. I was drawn to this novel because this scenario is not implausible in the US.
Exit West, Mohsin Hamid (F): This is a fascinating, exceptionally well-written novel by a young Pakistani-born author. Two classmates in a night business school, Saeed and Nadia, find themselves in the midst of a civil war in an unnamed country. The city becomes a war zone. They find a man who connects them with magical doors that take you elsewhere. As they go from Greece to Europe to North America, we experience the psychological challenges as well as the physical hardships of displaced refugees.
White Working Class, Joan C. Williams (NF): This book grew out of an article that Joan Williams, a liberal law professor, wrote for the Harvard Business School after the 2016 Presidential election to help understand the white working class. She defines the working class as 50% of American families earning more than the lowest 30 percent and less than the highest 20%, the true middle class and not the poor. The premise is that professional elites do not understand the white working class, although examples are provided where hostility of the working class to professionals and the federal government arise from misunderstanding and lack of knowledge. The white working class feels that the professional elites do not understand their cardinal values– dignity of work to support a family, family, where they live, and stable institutions like the church. She argues that the white working class resents the poor not because of racism but because the poor qualify for federal safety net programs or childcare subsidies that the working class doesn't qualify for because they earn a little too much money.
The thesis of the book is certainly not the complete explanation of the 2016 presidential election result, but it does provide a profile of a substantial group of voters who Democrats will need to connect with. The book is short and readable.
Dark Money: The Hidden History of the Billionaires Behind the Rise of the Radical Right, Jane Mayer (NF): Jane Mayer, a staff writer for The New Yorker, has written a readable, well-documented 30-year history of how Charles and David Koch, co-owners of Koch Industries which they took over when their father died, decided to spend huge amounts of money to elect conservatives to state and federal offices. The impact of their decision was tremendously enhanced by the IRS rule that 501c4 organizations nominally involved in social welfare could engage in electoral politics without disclosing their donors, and the Citizens United decision which removed limits on corporate campaign funding. The Koch brothers also developed innovative strategies to broaden the number of messengers and recipients for their goals. They organized annual secretive meetings of like-minded billionaires to make sure everyone was on the same page. They financed and organized think tanks and academic programs to spread the word. The policies they advocated were consistent with their private interests. For example, Koch Industries oil refineries and paper plants were major polluters of toxic wastes, so the Clean Water and Clean Air Acts, and regulations in general, became targets for reversal.
The influence of the Koch brothers in the current administration is staggering. Vice President Mike Pence has been generously supported by Koch for more than 25 years, and was David Koch's choice for President. Mike Pompeo, head of CIA, was the largest recipient of congressional funds from Koch when he was a congressman from Kansas (the Kochs home state). Pompeo was referred to as the Congressman from Koch. From the Koch billionaire club, Betsy DeVos became Secretary of Education, Robert Mercer funded Bannon at Breitbart and his daughter Rebekah was on the Trump transition team, and Richard Mellon Scaife funded the Heritage Foundation, a major source of administration policies and possible Supreme Court nominees. Jane Mayer has written two articles this year in The New Yorker about Mike Pence and Robert
Mercer.
Meg Gage:
Loved, loved A Gentleman in Moscow, Amor Towles (F): An extraordinary tale set in the mid to late Soviet Union, taking place mostly in one hotel in Moscow, about generations, families and kindness.
The Noise of Time, Julian Barnes (F): Short, poignant historical novel about Dmitri Shastakovich and his struggles living and trying to be a 20th century composer under the oppression of the Soviet Union's diminishment of the arts and creativity.
The Burgess Boys, Elizabeth Strout (F): In a backwater Maine town, brothers' entanglement in family history, and anti-Somali racism.
Meggie Patterson:
Hillbilly Elegy, J.D. Vance (NF): I listened to this and really enjoyed JD Vance's account of growing up in a poor rural area of Appalachia.
Small Great Things, Jodi Picoult (F): I hadn't read anything by Picoult in a while and found this book a page turner, especially with some of the current events that the US experienced this year like Charlottesville.
On the mystery front, I read a bunch of Ruth Ware (F) and enjoyed The Woman in Cabin 10 and The Lying Game. Both quick reads with lots of turns!
Melanie Landau:
The Sound Of a Wild Snail Eating, Elisabeth Tova Bailey (NF): Fascinating, meditative. Account of minutely observing a tiny snail while bed ridden and ill.
Shakespeare Saved My Life, Laura Bates (NF): Narrative of author's experience teaching Shakespeare to inmates in a maximum security prison, their interactions, and what she learned from the experience.
Etta and Otto and Russell and James, Emma Hooper (F): Fantasy about last journey's, friendships, imagination, and life.
Micah Sifry:
Billy Lynn's Long Halftime Walk, Ben Fountain (F): A romp of a satire of modern American culture, circa ten years ago as Bush's Iraq War was curdling into a quagmire. The best recent anti-war novel I've read.
Infomocracy, Malka Older (F): Facing a cascade of intensifying disasters, English fantasy writer China Mieville says "we have to utopia as hard as we can." (link: http://salvage.zone/in-print/the-limits-of-utopia/). So I'm happy to recommend Infomocracy as the one book I read this past year that didn't assume a dystopian future, and instead tried to imagine a realistic world of micro-democracies overseen by a meta-organization that is a hybrid of the United Nations and Google and that relies on transparency to defeat corruption and narrow self-interest.
The Nazi Conscience, Claudia Koonz (NF): Continuing my look at the distant mirror of Nazi Germany, I read this early in 2017, but its core finding has stayed with me. The Germans of that era were not amoral—they had a well-developed moral code that to them justified what they did as right.
One Long Night: A Global History of Concentration Camps, Andrea Pitzer (NF). Did you know that the first concentration camps were run by Spain, as part of its effort to subjugate Cuba in the late 1890s? That despite American revulsion at the horrible impact of forced relocation of tens of thousands of Cubans from the countryside, Americans soon used similar tactics in conquering the Philippines? And that the British also resorted to concentration camps in their war against the Boer Rebellion in South Africa? Pitzer's One Long Night is a harrowing work of historical imagination, tying together disparate threads into a larger continuum of state-sponsored cruelty.
The Know-It-Alls, Noam Cohen (NF): 2017 is the year that, at least in cultural terms, the tech bubble busted and people finally started paying attention to questions about the power of Silicon Valley. Cohen offers a rapid-fire intellectual history of the men (from Bill Gates and Marc Andreesen to Jeff Bezos, Peter Thiel, Mark Zuckerberg and Reid Hoffman) who have risen to the top of the heap on a tide of self-serving libertarian ideas, taking them all down to human scale.
The Doomsday Machine: Confessions of a Nuclear War Planner, Daniel Ellsberg (NF): This is the book Ellsberg wanted to get out first, before the Pentagon Papers, but he changed his mind when he decided that stopping an active war in Vietnam was a higher priority. As lucidly written as his memoir Secrets, The Doomsday Machine recounts in compelling detail how Ellsberg came to understand the insanity inherent in America's post-war nuclear war plans and then tried to change them from the inside. This book is both a vital contribution to the history of the Cold War, and a timely warning as the United States threatens war against North Korea and Iran. My first political cause was nuclear disarmament (back in the late 1970s and early 1980s) and The Doomsday Machine is a cogent reminder that we have been very, very lucky as a species.
Mike White:
Hero of the Empire, Candace Millard (NF): Really well written book about Churchill's life. Hard to put down.
One Nation After Trump, Dionne, Ornstein and Thomas Mann (NF): Very well researched, absolutely horrifying book uncovering what really happened in the last Presidential election.
Nancy Cedar Wilson:
Days Without End, Sebastian Barry (Historical Fiction): It was beautifully written, and portrayed an unusual relationship formed over particularly stressful times — Western expansion, the shameful war on Indians, the bloodiness of the Civil War, the inhuman conditions at Andersonville prison — and yet underlying it, a poignant story of love and loyalty. It completely captivated me, and there are some interesting interviews with the author online (one at Politics & Prose).
Nicole Cate, Noah (7.5) and Eleanor (5):
My favorite kid books of the year were the Clementine Series, Sara Pennypacker (F) and the A to Z Mysteries Series, Rob Roy (F), an Orgad family recommendation that my kids and I have loved!!
Randy Candea:
Glass Houses, Louise Penny (F).
Earthly Remains, Donna Leon (F).
The Faithful Spy, Alex Berenson (F).
Long Walk To Freedom, Nelson Mandela (NF).
Rebekah Jacobs:
My favorite audibles were: Giant of the Senate, Al Franken (NF): Of course now things are more complicated with this book…
Who Thought This Was A Good Idea, Alyssa Mastromonaco (NF).
Braving the Wilderness, Brene Brown (NF).
I read The Bright Hour, Nina Riggs (NF): A true story of a 38 mom/poet (and great great great granddaughter of Ralph Waldo Emerson) who is diagnosed with cancer. It is a beautiful book about living with challenges I can't imagine and finding happiness in small moments.
Renee Shelton:
More Beautiful Than Before: How Suffering Transforms Us, Rabbi Steve Leder (NF): Just came out last month. It is really a good read and helps with deep sorrow and grief.
Richard Margolies:
President Lincoln: The Duty of a Statesman, William Lee Miller (NF): This widely acclaimed book is by a renown moral philosopher and scholar in Ethics and Institutions at the Miller Center of Public Affairs at the University of Virginia. It is beautifully written and deeply felt. It is aimed to illuminate the essence of statesmanship, embodied powerfully by the self-taught poor boy from the woods of Kentucky who rose to command the largest army the world had seen at that point in a revolutionary struggle to advance a nation. Miller succeeds in teaching us about statesmanship.
This is the second of two linked volumes, the first was Lincoln's Virtues: An Ethical Biography which followed the boy's development up to his coming to Washington to take power. Edwin Yoder, Jr., of the Washington Post Book World, said of that first volume: "Miller pursues this ever-intriguing interior Lincoln in his usual witty, reader-friendly, and conversational voice. In this journey through a great and uncommon large sensibility, we feel we are in the hands of a Virgil worthy of the trip>"
The same can be said of President Lincoln: The Duty of a Statesman. Miller passed away several years ago, our loss of a great thinker and writer. Given the current occupant of the White House, it is a useful purgative and mind-expanding trip to learn from a master statesman, one everyone acknowledges as our greatest president, even as they know little of what the man did to earn our respect. This book is an enjoyable help in this regard. A Republican colleague thanked me energetically for recommending the book, and he got his book study group to read it together. They all loved it.
Richard Miller:
Reviewing my mid-year favorites and others I previously reviewed on this site, the following continue to be among my favorites this year:
The North Water, Ian McGuire (F): A whaling story, beautifully written, hard to put down, brutal at times, but compelling.
A Gentleman in Moscow, Amor Towles (F): Charming and simply delightful from the author of Rules of Civility.
I Will Bear Witness: A Diary of the Nazi Years, 1933-41 (Vol. I & II), Victor Klemperer (NF): In keeping this amazing diary, Klemperer not only tells his story but tells the reader why some German Jews didn't flee but attempted to "rideout Hitler's reign" and what that meant for their lives
Can Heaven Be Void, Brian Milch, (NF). Diary of a Jewish doctor in Poland from 1939-44 which focuses on one of the aspects of the Holocaust that didn't involve the death camps — the lesser known story of some of the more than three million who were killed in the towns and villages where they lived. In this case Galacia, Poland.
Evicted: Poverty & and Profit in the American City, Matthew Desmond (NF): Another of those books which delve into issues that are in front of us but somehow we haven't truly understood – the dynamics of what is happening in our country. In this case, why people lose their homes and who makes money off the poor.
Killers of the Flower Moon: The Osage Murders and the Birth of the FBI, David Grann (NF): Well researched story from the 1920s about how this tribe of Indians were robbed of their land and birthrights and how they were systematically murdered for their wealth. Put it in the category of The Warmth of Other Suns.
The Blood of Emmet Till, Timothy B. Tyson (NF): The 1955 lynching in Mississippi of a 14 year old boy from Chicago. Absorbing story and illuminating, well researched, and once again raising the question of "Will we every learn from our history?"
Memories Last Breath, Gerda Saunders (NF): In this memoir, Garda Saunders chronicles what it's like to live with the knowledge that one's brain is betraying her. In the process of losing her mind, she examines the science and literature of dementia as well as her own personal story.
The New Odyssey, Patrick Kinsley (NF). Follows various Syrians, Eritreans, and other refugees fleeing wars and unbearable lives and their travel to and through Europe to find new homes. Best insight(s) I've gotten about the 'current' refugee exodus and odyssey.
The Return: Fathers, Sons and the Land in Between, Hisham Matar (NF): Memoir of a son's search for his 'lost' father and an understanding of his homeland (Libya). Pulitzer Prize winner for Biography or Autobiography this year.
More recently, I have thoroughly enjoyed the following:
Days Without End, Sebastian Barry (F), Audible: This historical novel has it all: an intense story, characters you will long remember, descriptions in language that is simply marvelous, American history with which you may be familiar but which will certainly expand your knowledge, and a good deal of wisdom. It's the story of an Irish immigrant, aged 17, who fled the great famine, came to America, joined the army (1850) and along with a brother-in-arms first fought in the Indian wars and then in the Civil War. I listened to the novel, read by Aidan Kelly, and found his accent along with Sebastian Barry's language simply mesmerizing.
Augustown, Kei Miller (F), Audible: A Jamaican setting for this very lyrical and mystical story about life in the Kingston neighborhood of Augustown. Memorable characters and descriptions of life and beliefs of the way things are and were in this 'microcommunity' of Jamaica (and the world?).
Salvage the Bones, Jesmyn Ward (F), Audible: Ward's current National Book Award winner, Sing, Unburied, Sing (F), sent me looking for more of her writing, and I found Salvage the Bones even more compelling. This story is set in the coastal town of Bois Sauvage, Mississippi prior to, during, and in the aftermath of Hurricane Katrina. The family described – Esch, her three brothers, and father – will stay with you long, long after you've finished reading or listening to this marvelous 2011 National Book Award winner.
Killings, Calvin Trillin (NF): Trillin is a national treasure, and I never tire of reading what he writes. This recently released book is a compilation of New Yorker articles he wrote (in the 60s/70s/80s) that all focused on killings in various parts of the U.S, mostly in small towns. Very few ever made the news, but in telling these events, Trillin tells us much about America, and his descriptions of the people involved and the settings is marvelous.
The Worst Hard Times, Timothy Egan (NF): This is the untold story (at least for me) of those who stayed put and didn't flee the Dust Bowl (like the Joads in Grapes of Wrath). Just as The Warmth of Other Suns was captivating and educating, so too is this story of individuals and families who chose to remain in the High Plains during the late 1920s & 1930s despite the devastation brought by drought and dust. Timothy Egan's understanding of what happened, why it happened, and to whom it happened is an important part of our history. And he tells it well. Winner of the National Book Award 2006.
Consequence, Eric Fair (NF), Audible: Fair describes his involvement in the Iraqi war — largely as a contract 'investigator' — and the haunting consequences for him. Powerful, brutal, honest. A memoir 'in the making' as he continues to this day to write and struggle with the consequences of his torturing others and the resulting consequences for himself. Read by the author. Terrific.
Legend, Eric Blehm (NF), Audible: Green Beret account of how and why a legend was made and not appreciated (outside a small group of fellow soldiers) nor rewarded (by our country). This audible account often kept me on the treadmill up to three miles longer than I planned to be there. If you read Legend, consider following it up with The Things They Carried.
The Things They Carried, Tim O'Brien (NF), Audible: Another Vietnam 'listen' from arguably the best writer on what it was like to be an American soldier in Vietnam. Read by Bryan Cranston, O'Brien and Cranston put you in the midst of that war with a series of linked short stories, based upon O'Brien's time in Vietnam as a soldier. The book was a National Book Critics Circle Award winner and a finalist for the Pulitzer Prize in 1990. The audiobook includes  a recording of Tim O'Brien's The Vietnam in Me, read by O'Brien, recounting his trip back to Vietnam in 1994, 25 years after his service in 1969, and includes new material not in the original The Things They Carried. Together, The Things They Carried and The Vietnam in Me are as good as any writing about the Vietnam war I have read or heard.
Grant, Ron Chernow (NF): Once again Chernow takes the reader through the life of an American giant. Though Grant is largely known as the General responsible for the North's victory in the Civil War, what was most interesting (and unknown) to me was what he did as President, following Lincoln's assassination. The length, almost 1,000 pages, didn't bother me, though the weight of Chernow's tome made reading it in bed treacherous. Chernow's scholarship and fluid writing style together make the life and times of Grant come alive as a valuable and pleasurable way to understand not only this man but also aspects of our history that are not so well known.
Promise Me Dad: A Year of Hope, Hardship and Purpose, Joe Biden (NF), Audible: Biden's narration of this memoir had me choked up and frequently in tears. To listen to him tell the story of the illness and the loss of his son Beau while at the same time serving as Vice President was riveting. For me, he is one of the most authentic political leaders of my lifetime and a father, grandfather, husband ,and friend much to be admired. This audiobook includes an interview with Biden by journalist Mike Barnicle that adds to the power of the memoir and to our understanding of the man who was Beau's dad and also the Vice President of our country.
And finally, this post: The Books Most Enjoyed by MillersTime Readers in 2017, Richard Miller & 92 Contributors (NF). Simply reading what everyone has contributed is invaluable. I have a 'to read' list for all of 2018, so much so that I am considering retiring from retirement just to have enough time to read. This list is truly a wonder. It keeps me in touch with close and distant friends, greatly expands my potential 'reads,' and reminds me that there is a world out there beyond the DC Beltway that is indeed worth reading about and exploring.
Robin Rice:
My major recommendation for the year is, as you would guess, is Requiem, Frances Itani (F): It is a stand-alone, but Deafening and Tell are the first of a trilogy about the town on Lake Ontario, Deseronto, that she's has just completed with this September's publication of That's My Baby. I just finished re-reading Tell, recognizing that the first time through I was reading for plot instead of relaxing with her beautiful language. (Michael, Suellen's husband, said that he finds a place to be quiet to fully appreciate what she does.). The third book leaps from January of 1920 to the memories of a 70 year-old woman, Honora, born in that year. And, that's all I can say because the book isn't yet available in this country. Very frustrating. So, I have ordered a couple of earlier titles from Better World Books* that are on their way.
News of the World, Paulette Jiles (F): A wonderful read. I can't do better than write out the description in the fly-leaf: "Captain Jefferson Kyle Kidd drifts through northern Texas, performing live readings from newspapers to paying audiences hungry for news of the world. An elderly widower who has lived through three wars and fought in two of them, the captain once made his living as a printer, until the Civil War took his press and everything with it."
Along the way he's offered a $50 gold piece to deliver a young orphan, captured 4 years before by Kiowa raiders, to her parents 400 miles away. It's full of adventure and history and an overall sweet read.
Middlesex, Jeffrey Eugenides (F): The narrator, Calliope Stephanides, a hermaphrodite, recounts the history of his grandparents as they leave their Greek village and arrive in Prohibition Era Detroit and the subsequent years until he recounts his own history. Another wonderful read.
*Better World Books: Not a book but an alternative to Amazon as our local stores disappear. They don't charge postage and proceeds – or a portion? – are donated to non-profits.
Romana Campos:
The Warmth of Other Suns, Isabel Wilkerson (NF): This was the audio book Ed and I listened to while traversing from DC to Maine and from DC to Georgia and back.  It's an outstanding book detailing the massive migration of African Americans from the rural South to the major cities in the US from 1910 to 1970 researching and following the life of three main characters: a sharecropper's wife, an agricultural worker, and a doctor from Louisiana. The characters are real and the author has done extensive research interviewing the family and extended family of each character and documenting the social and political conditions of the times. This book opened my eyes to acknowledging the long arms of racism in this country and it's effect on subsequent generations. Overall though, I did not consider this book depressing but instead found it rather illuminating.
The Distance Between Us, Reyna Grande (NF): This is a memoir and a first book by a Mexican American author who has come a long way. Even though I was born in the United States, as were my parents, I could still identify with so many aspects of this story as it describes the effect on the family as a result of family members migrating to the United States from Mexico. This journey and the acculturation story is similar to many other migrants from Latin America, and I highly recommend this book to anyone who has ever met someone from across the border and wants to understand a bit more about why people leave their home countries and how it affects not only those who arrive in the United States, but those left behind. I asked my book club to read this and both of my sisters also read it and really enjoyed the book.
Waking up White, Debby Irving (NF): I'm not done with this book, but it is really good so far.  The entire National Capital Presbytery and it's member churches were encouraged to read it and our church had it as part of a Sunday School class, which I missed, but the consensus was that it was a very powerful book and a great one to do as a group.
Outlander series, Diana Gabaldon (F): Loving it.
I also read Hamilton, Ron Chernow (NF), which I loved, and a book called The Hidden Life of Trees, Peter Wohlleben (NF). The tree book is all about how trees communicate and it is very fascinating and kind of spiritual.
Ryan Orgad (age 4 1/2):
The Gingerbread Man: Loose in the School, Laura Murray (F).
Caps for Sale, Esphyr Slobodkina, (F).
365 Penguins, Jean-Luc Fromental (F).
What! Cried Granny: An Almost Bedtime Story, Kate Lum, (F).
Sal Giambanco:
Nine Lives: Death and Life in New Orleans, Dan Baum (NF): This will hopefully improve NOLA's image in Ellen's eyes — the story of the city through real people's lives.
The Republic For Which It Stands, Richard White (NF): An historical text by a great historian that reads like the adventure of a novel. It is completely enlightening with respect to parallels of cronyism, corruption, and income inequity. Sound familiar?
Sam Black:
Best Book Read This Year:
The Emperor of All Maladies, Siddhartha Mukherjee (NF): A biography of cancer.  Simultaneously a humane and compassionate memoir and a magisterial history. The book is superb on the naive and false promises of wholesale progress toward cures, and on the efforts of the male-dominated surgical specialty to dictate the treatment of women with breast cancer. Mukherjee has a gift for explaining technical issues in lay language. A Pulitzer prize-winner.
Biography, Memoir:
My Beloved World, Sonia Sotomayer (NF): Moving. Sotomayer is a national treasure.
Olympia: Paris in the Age of Manet, Otto Friedrich (NF): There are comparatively few written primary sources for Manet's life.  This short volume traces his life and career against backdrops of major figures and major events in France's history during his era.  For me, this was especially rewarding as an insight into an artists's career and into 19th-century France.
Alexander Hamilton, Ron Chernow (NF): Hamilton's astonishingly productive life, suffused with his brilliance, but with the flaws that led to his early death.
Other Nonfiction
Five Days at Memorial, Sheri Fink (NF): An extraordinary detailed account of what happened in one New Orleans hospital during and after Katrina, where failures of leadership and responsibility ended with the assisted deaths of dozens of patients and, after years of litigation, no accountability. An award-winning book by a Pulitzer Prize-winning author.
Novels:
What's Bred in the Bone (1985), Robertson Davies (F):  If you like involved, erudite novels, you'll love Davies, who died in 1995 after a long and diverse literary career.  This novel explores subtle dimensions of art forgery, scholarship, and art dealing.
Life and Fate, Vasily Grossman (F): An epic novel from the Soviet era, the story of the extended family of a senior physicist whose relatives include several army officers.  The engine that drives the plot is the Battle of Stalingrad.  The book itself has a celebrated history, as the secret police tried to destroy all versions of the manuscript, but failed to find the last copy, which was smuggled to the West.  Mentioned by Arkady Ostrovsky in his current book on recent Russian history.
Mountaineering:
No Picnic on Mt. Kenya, Felice Benuzzi (F): One of my two favorite mountain-climbing books; this is the second time I've read it.  In WW2, several Italian diplomats, amateur climbers, were held in a British POW camp at the foot of Mt. Kenya. Benuzzi and his friends made climbing boots and ice axes in the camp workshops, filched supplies and coils of rope, escaped, and set off to climb Mt. Kenya.  Recommended by Jim Alrutz.
Physics
Einstein's Unfinished Symphony, Marcia Bartusiak (NF): An updated history, published in 2017, of gravity wave astronomy, which is based on a previously-untested Einstein theory. The detection of the first evidence proving the theory happened only in 2016. Bartusiak is excellent at explaining her subject in lay language.
Language:
Cuneiform, by Finkel and Taylor (NF): Cuneiform, the first writing system, is not a language, but it is usually syllabic, not an alphabet, so it has hundreds of signs.  For 3300 years, ending in about 100 AD, it was used to write at least a half-dozen languages.  Europeans deciphered it in the 1800s, aided by a Rosetta Stone equivalent and eventually by 2400-year old clay tablets containing cuneiform dictionaries, language translation guides and word reference studies; many of these sources came from the great library of Ashurbanipal, a king of Assyria.  (The library was later burned, but instead of destroying the tablets, the fire just baked them and made them more durable; think what would happen to CDs, memory chips or a server warehouse.)  A short, accessible and witty descriptive introduction.
Samantha Tilis (age 22 months):
Peekaboo, Blueberry !, Barney Saltzberg (F).
If I Were a Duck, Jellycat (F).
Where Is Baby's Belly Button, Karen Katz (F): A Lift-the-Flap book.
Slide and Seek the ABCs, Alex Lluch (F).
(Mother, Elizabeth Tilis, writes: "Sadly I only read 16 books this year. I didn't give any five stars on GoodReads…")
Suzanne Stier:
Forty Years of Love, Elif Shafak (F). This book is wonderful…Parallel stories of Rumi's wisdom and his influence on an American housewife.
H is for Hawk, Helen Macdonald (NF). A very interesting Memoir about a single woman who in order to overcome her grief at the loss of her father, takes on the training of a goshawk…This is a true story…a nature story, in its way. The writing is exceptional.
My Brilliant Friend, Elena Ferrante (F) — which isn't the author's real name. As of this minute, only the publisher knows who this person is — a four book saga, translated from the Italian… This is the first book….It tells the tale of two young girls whom befriend each other in a very poor part of Naples. One goes on to high school, the other gets married at 16. Book Two The Story of a New Name (F). The saga continues…Now into post high school and the "marriage"  Family drama, class differences, and the lives of these two women, the unbreakable bond between them, even when their lives diverge. Books three and four…the continuation of the saga of these two women and their families.
Between the World and Me, Ta-Nehisi Coates (NF): Beautifully written…as a letter to Coates son about being Black in America. Very moving, disturbing.  A must read…
Tuxedo Park, Jennet Conant (NF).
Breaking Rockefeller, Peter Doran (NF): The story of the Rockefeller oil empire and how the Royal Dutch Monopoly was broken…and JD Rockefeller came out richer after the break up…reads like a mystery.
The Mathews Men, William Gerous (NF): The story of the Merchant Marines and the war on Hitler…Some unbelievable stories about how the US didn't support them and how much winning of the war depended upon their bravery.
Arcadia, Ian Pears (F): A favorite author of mine. This novel is strange and engaging. Part mystery, part science fiction…and I didn't figure out the ending…A surprise…I also didn't understand all of it, but he is a great and imaginative writer.
The Kraken Project, Preston Douglas (F): Science fiction and a good mystery.
The Beautiful Possible, Amy Gottlieb (F): A love story amoung three people…how the protagonists managed their love for each other and for an other…a religious context…well written, I enjoyed it very much…at the very end it follow generations.
Protecting Paige, Deby Eisenberg (F): A 12 year old wakes up in a hospital and eventually finds her parents dead…killed in a random act of gang violence…Her guardian is her uncle and the story is their relationship….Well done.
Red Notice, Bill Browder (NF): Bill's grandfather ran for President of the US on the  communist party ticket. Bill decided, as a reaction, to be the biggest capitalist he could be. He started a hedge fund, mostly buying Russian oil and gas stocks at bargain prices…Long story short one of his associates was murdered by the Russians after falsifying documents, Bill became a civil rights advocate, fighting Russia and Putin in order to clear his friend's name. An interesting book and it also gives insights. (Reading between the lines) about Putin and Trump.
The Undoing Project, Michael Lewis (NF): Fascinating book, much of which I didn't understand….especially the statistics…the part about the relationship between Danny Kahneman and Amos Twersky is worthwhile reading about.
Girls and Sex: Navigating the Complicated New Landscape, Peggy Orenstein (NF): This will make your hair stand up on your head….very disturbing.
Jews and Words, Amos Oz and Fania Oz-Salzberger (NF): A fascinating book about Jews and the written word written by a novelist and his daughter, an historian. Both atheist Israeli's ….You will learn things you never knew…A worthwhile read.
Lab Girl, Hope Jahren (NF): This book goes at the top of my list. It is a combination of science about trees and plants and a memoir by Hope about her journey as a scientist and her relationship with a man named Bill…who is her soul mate/twin/co-conspirator….The book is serious and funny and well written. A must read for all.
A Rainbow Comes and Goes, Anderson Cooper and Gloria Vanderbilt (NF): Conversation of Gloria Vanderbilt and her son Anderson Cooper. I enjoyed it. Stan thought Gloria V. was stupid, I had more sympathy for her…the poor little rich girl….her life was a mess and somehow, in the end, she is now in her 90's, she has gained wisdom…
The Beauty Queen of Jerusalem, Sarit Yishai-Levy (F): A book club book from my synagogue….surprisingly interesting…three generations of Israeli women, their relationships, and how prejudice plays a role in the happiness of some of the men in the family……One, the Beauty Queen is a spoiled child, develops no empathy and is totally narcissist….All in all, an interesting family drama with a bit of history (from before the partition to English mandate to statehood).
The White Princess, Philippa Gregory (F): The historical novel of the Tudor, Henry the VII, his York wife, and the machinations of the court. It's a novel, yet it does give some insight into the life at court and the role of women…..A good read. Gregory is a good writer.
Lilac Girls, Martha Hall Kelly (F): Story of Polish women incarcerated by Nazi's in Ravensbrook during WWII…an interesting read, and very disturbing.
Astrophysics for People in a Hurry, Neil deGasse Tyson (NF): I read and hardly understood much of it…But good.
Commonwealth, Ann Patchett (F): Tthe story of two dysfunctional families….from youth to old age. The characters are well developed…Well written.
The Gatekeeper, Kathryn Smith (NF): Historic detail about FDR's private secretary….Very interesting…a little peek about FDR's relationship with Eleanor…A good read if you are at all interested in history…And you will be able to discern how much less work FDR had to do than Presidents now.
The Last Painting of Sara de Vos, Dominic Smith (F): A well written novel about a painting by a woman during the Dutch Golden Age, when women were not allowed to paint landscapes…The novel tracks Sara De Vos and Ellie Shipley (2000)  an art historian…It works, even though sometimes going back and forth in time can be confusing…It wasn't for me  and I learned a lot about art…A Good read.
It Can't Happen Here, Sinclair Lewis (F): I read only the first 100 pages or so…The novel goes off to dystopian writing. The first 100 days and the intro are interesting given the present situation of the Government….This was written in the "30's…worth while and eye opening.
A Little Life, Hanya Yanagihara (F): An interesting and depressing read. A young boy, placed in a monastery when he was three days old is abused by the priests and then abused in the foster homes he lives in. Despite all this, he makes good, has friends, and it's the story of his life. Well written….and depressing .
The Summer Before the War, Helen Simmonson (F): A sort of historic novel about life before, during and after World War I…It combines issues of caste, gender, immigration and war. Simmonson does a lovely job of combining all of this, a monumental task
Into the Water, Paula Hawkins (F): A good beach book, nicely written. A mystery about the comings and goings of a small town in England. Lots of twists and turns and a very surprise last page. Well written. It kept me engaged for the two day it took for me to read it.
Tanya Chernov Smith:
Trauma Room Two, Philip Allen Green (F).
Hemingway's Brain, Andrew Fish (NF).
Tiffany Lopez:
The Name of the Wind, Patrick Rothfuss (Sci-Fi/Fantasy): I was recommended to read this book for a something different, and it definitely was. It felt a lot like Ender's
Game, especially in the sense that the main character is pretty much awesome at everything he attempts. This is the first book in a trilogy with a cult following. I myself have no plans to continue but definitely think it would be worth checking out for anyone interested in this genre.
Pussy: A Reclamation, Regena Thomashauer (NF): I was recommended this book by a friend and found it to be pretty good. Definitely requires an open mind when reading, but I liked the encouragement to look inside, tap into our intuition, not second-guess thoughts and decisions, and to not make ourselves small in order to help others feel big. The first true feminist book I've ever read, felt like it was less "f-the patriarchy" and more "pulling women up pulls us all up," which I appreciated.
Atlas Shrugged, Ayn Rand (F): I read this not knowing too much about the actual content and found it to be terrifyingly close to reality, specifically in how the current administration is changing everything to benefit giant corporations and squash innovation. I have been enjoying the different conversations I've found myself in whenever this book comes up, and how polarizing this book is. Am looking forward to learning more about the history of this book.
Tim Malieckal:
Les Miserables, Victor Hugo (F): I've been slogging through Les Miserables for so long that I can't remember if I've read anything else. Hugo is amazing, but boy does he need an editor. Still, incredible storytelling.
Todd Endo:
Astrophysics for People in a Hurry, Neil deGrasse Tyson (NF): This book was written for me—short, small pages, and vivid examples. I've never been much interested in the explorations of the universe. This book sparked an interest. I learned more about dark matter and learned for the first time about dark energy. I will not become an astrophysicist, but now read newspaper articles on the discovery of new planets in distant solar systems, and the death of stars, whose demise is only reaching us millions of light years after it happened.
Sapiens: A Brief History of Humankind and Homo Deus: a Brief History of Tomorrow, two volumes, Yuval Noah Harari (NF): I cannot say I enjoyed these books, but they were extremely thought-provoking. At one level, I ask what topics I'd choose for my narrative of the history of humankind. At another level, I was shaken by Harari's dystopia view of the imminent future. I will have to face Harari's predictions for the near future.
Not in God's Name, Jonathan Sacks (NF): I can attest that you do not have to be Jew or a rabbi to appreciate this book. Sacks counters the inevitability of the centuries long conflict among Christians, Jews, and Muslims with vivid, new (to me) analyses of the sibling rivalries in Genesis.
The Gift of Years, Joan Chittister (NF): We are studying this book of reflections by a 70+ year old writer on the potential of those of us who are older than she is. Short chapters and pithy paragraphs on topics, such as Regret, Meaning, Fear, and Joy, feed good conversations. Not just for elders.
Tom Perrault:
Stoner, John Williams (F): A curious little forgotten classic recently "rediscovered" and republished. I loved it for its quiet but stirring view of life in mid-century America.
Summary: William Stoner is born at the end of the nineteenth century into a dirt-poor Missouri farming family. Sent to the state university to study agronomy, he instead falls in love with English literature and embraces a scholar's life, so different from the hardscrabble existence he has known. And yet as the years pass, Stoner encounters a succession of disappointments: marriage into a "proper" family estranges him from his parents; his career is stymied; his wife and daughter turn coldly away from him; a transforming experience of new love ends under threat of scandal. Driven ever deeper within himself, Stoner rediscovers the stoic silence of his forebears and confronts an essential solitude.
John Williams's luminous and deeply moving novel is a work of quiet perfection. William Stoner emerges from it not only as an archetypal American, but as an unlikely existential hero, standing, like a figure in a painting by Edward Hopper, in stark relief against an unforgiving world.
The Moviegoer, Walker Percy (F): This is Walker Percy's classic book which feels fresh and surprisingly modern.
Summary: The Moviegoer is the debut novel by Walker Percy, first published in the United States by Vintage in 1961. It won the U.S. National Book Award and Timemagazine included the novel in its "Time 100 Best English-language Novels from 1923 to 2005". In 1998, the Modern Library ranked The Moviegoer sixtieth on its list of the hundred best English-language novels of the twentieth century.
The novel is heavily influenced by theexistentialist themes of authors like Søren Kierkegaard, whom Percy read extensively. Unlike many dark didactic existentialist novels (including Percy's later work),The Moviegoer has a light poetic tone. It was Percy's first, most famous, and most widely praised novel, and established him as one of the major voices in Southern literature. The novel also draws on elements of Dante by paralleling the themes of Binx Bolling's life to that of the narrator of The Divine Comedy.
Nine Lives, Dan Baum (NF): I loved, loved, loved reading this book. It's a multivoiced biography of New Orleans as told through nine unforgettable characters and bracketed by two storms: Hurricane Betsy, which transformed NOLA in the 1960's and Hurricane Katrina, which nearly destroyed it. Though non-fiction, it reads like a novel and is a page turner. It's just spectacular.
The Handmaid's Tale, Margaret Atwood (F): I resisted reading this because it sounded so unappealing and, well, dystopian lit is not my thing. But boy am I glad I read it. So well written and fascinating. Totally worth a read.
**          **          **          **          **          **          **          **
Reminder: You can access these titles and/or these contributors in an easily searchable list form:
List # 1 – Organized by book titles.
And finally, if you are unable to find something of interest in any of the above favorites, you can always check out previous years' listing by MillersTime readers:
2009. 2010. 2011. 2012. 2013. 2014. 2015. 2016. 2017 Summer.