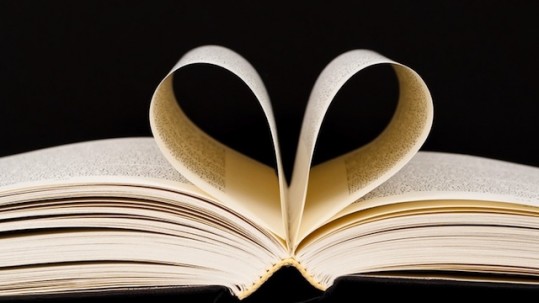 "A Best Friend Is Someone Who Gives Me a Book I've Never Read"- A. Lincoln

You're gonna need some time for this post.
And probably pen and paper to jot down some titles that you'll likely want to add to your 'to read' list for 2014.
Despite a recurring theme in contributors' emails about not reading as much this year nor finding as many memorable books, I think you'll find a diverse and rich list of titles and comments.
Seventy-two of you contributed this year, listing approximately 325 books, with fiction leading nonfiction 55% to 45%. The female-male division of contributors was also 55%-45% (F/M), about what it has been in the past. The contributors are listed alphabetically to make it easier to find specific individual's choices.
Titles that appeared three times or more were:
 Americanah (F) Chimananda Ngozi Adichie
 And the Mountains Echoes (F) by Khaled Hoessini
 Cuckoo's Calling (F) by Robert Gailbraith aka JK Rowlings
 The Dinner (F) by Herman Koch.
 Flight Behavior (F) by Barbara Kingsolver
 The Interestings (F) Meg Wolitzer
 Let the Great World Spin (F) Colum McCann
 The Light Between the Oceans (F) by M.L. Stedman
 The Lowland (F) by Jhumpa Lahiri

 The Orphan Master's Son (F) by Adam Johnson
 Someone (F) by Alice McDermott
 The Unlikely Pilgramage of Harold Fry (F) by Rachel Joyce
For me, the strength and value of this (and previous) years' lists have more to do with what contributors said about the books they enjoyed than the number of times a book was listed.
Just a reminder that this list is not meant to be the best books published in 2013, but rather what the title of this posting states – The Books Most Enjoyed by MillersTime Readers in 2013.
THE LIST
Charlie Atherton:
Sarah's Key (F) by Rosnay Tatiana. The film was also very good.
Gun Guys: A Road Trip (NF) by Dan Baum. On gun ownership in the US, was very informative, and a good read as well.
Unusual Creatures: A Mostly Accurate Account of Some of Earth's Strangest Animals (NF) by Michael Hearst (wife's cousin).
Karen Begleiter:
Heft (F) by Liz Moore – about two people and how their lives are connected. The main character's emotions and actions are so believable that I can swear I met both of them in the past. A great easy read that anyone can enjoy.
Sam Black:
The Last Lion, vol. 3 (NF) by Manchester and Reid. I loved vols. 1 and 2, so I looked forward to this (1000-page) conclusion. But it's not up to the mark. Reid is an inexperienced biographer, and he got seduced by the history of WW2, so much of the book is about the war instead of the man.
The Idea Factory: Bell Labs and the Great Age of American Invention (NF) by Jon Gertner. A fascinating history of the greatest science, technology and engineering laboratory of our time, and how and why it met its decline. People-oriented, not too long, and it carries you through briskly to the last page.
The World That Made New Orleans (NF) by Ned Sublette. A terrific book, engagingly written. The author is a specialist in music history, but the book is a bona fide history of New Orleans through the time of the American takeover in the 1800s and 1810s. It discusses the French and Caribbean antecedents generally, and sheds light on how some of Deb's ancestors came to New Orleans. It has a special focus on music and African-American and Afro-Caribbean history. It discontinues the conventional history at about 1815 and concludes with a discussion of the evolution of the Mardi Gras Indian tradition, enhancing any understanding of the HBO series Treme. I think we all understand on some level that the social and cultural history of New Orleans make it unique, but this book goes a long way to explaining how this happened.
Walkable City (NF) by Jeff Speck. Excellent short discussion of what makes a US city walkable or non-walkable, and how to improve our urban fabric.
Altered Carbon (F) by Richard K. Morgan. Warning: I like science fiction. Crime novel set in the Los Angeles of the future, with a stunning neurological and physiological premise – that a human mind can be surgically and electronically transferred to a new body. Endlessly interesting and new concepts.
The Power of Babel (NF) by John McWhorter. Pathbreaking analysis of the evolution of spoken languages, the impact of printing on change in languages, and the doctrine of "correct" language.
Immortal Life of Henrietta Lacks (NF) by Rebecca Skloot. A book on a topic in the history of science becomes a personal quest by the author and the Lacks family, an insight into American race relations and into African-American culture, and much more — but you have to read it for yourself. A book like no other. You can't put it down.
Chris Boutourline:
The Tortilla Curtain (F) by T.C. Boyle. A gritty, absorbing, violent and sometimes funny story of  two couples, one illegally in the country and the other living in a gated development. The couples, despite vast differences, share much in common.
The Buddha in the Attic (F) by Julie Otsuka. A story of the internment of Japanese-Americans as told by writing which could be considered the longest haiku ever written. I loved it!
Mr. Penumbra's 24-Hour Bookstore (F) by Robin Sloane. A novel that took me some time to "get into", but I'm glad I persevered as it became a page turner. A mystery that centers on the power of communication from ancient books to Google.
Submergence (F) by J.M. Ledgard. This book straddles the line between pulp and 'deep thought' quite well in my estimation. It's where love, jihad, and oceanography intersect; what could be more obvious?
Jane Bradley:
Three very different memoirs:
Unpacking the Boxes:  A Memoir of a Life in Poetry (NF) by Donald Hall.
Prague Winter:  A Personal Story of Remembrance and War, 1937-1948 (NF) by Madeleine Albright.
Blue Plate Special:  An Autobiography of My Appetites (NF) by Kate Christensen.
Novels that are understandably popular:
Someone (F) by Alice McDermott.
The Lowland (F) by Lahiri Jhumpa.
The Son (F) by Philipp Meyer.
The Burgess Boys (F) by Elizabeth Strout.
And the Mountains Echoed (F) by Khaled Hosseini.
Earlier novels by current authors:
The Wife (F) by Meg Wolitzer.
Amy and Isabelle(F) by Elizabeth Strout.
A first novel by a young local (DC) author:
You Are One of Them (F) by Elliott Holt.
Because I enjoy Nordic fiction:
Days in the History of Silence (F) by Merethe Lindstrom.
And finally, a classic:
Moby Dick (F) by Herman Melville.
Lance Brisson:
The Guns at Last Light: The War in Western Europe 1944-1945 (NF) by Rick Atkinson. This is Volume Three of Atkinson's Liberation Trilogy. He won the Pulitzer Prize for history in 2003 for Volume One, An Army at Dawn about the American invasion of Africa in 1942. In The Guns at Last Light Atkinson tells the story of the American war in Europe from multiple perspectives, ranging from well-known generals to the lowliest grunts. What makes this book and the earlier two World War Two books particularly compelling is that they are filled with first person accounts and historical records that describe strategic and tactical screw ups that resulted in tens of thousands of Americans casualties as well as the military's better known successes.
Orange is the New Black: My Year in a Women's Prison (NF) by Piper Kerman. After seeing Orange is the New Black on Netflix, I bought the book because I wanted to see what liberties the TV show had taken with Kerman's story. The answer is: quite a few, but the essence of her experiences before, during and after her incarceration is reflected in the TV production. Even though I already knew a lot about her story, I found the details in book interesting, particularly Kerman's autobiographical account of her relationships, which differs in many instances from what was on TV.
Diana Bunday:
The Book Thief (F) by Markus Zusak. A great favorite of mine, I found the young female character to be charming and in very difficult circumstances as the  book takes place in World War II in Nazi Germany. I have not seen the movie and I think it may not be as good as the book.
I also read a number of the short stories of Alice Munro. The Dear Life Stories (F) are very well written and enjoyable. The Munro stories, although separate stories, are connected by the same characters in some of them.
Susan Butler:
The Interestings (F) by Meg Wolitzer, follows a group through 40 years of their lives, from (creative) camp friendships through all those life changing events we have all encountered either ourselves or with our friends. The author deftly explores what may or may not make us special, whether being slightly talented is really an OK life, the toxic afect of keeping secrets from our loved ones and how deep care and affection is paramount in relationships. The best novel I have read this year.
Others I've enjoyed:
The Middlesteins (F) by Jami Attenburg (or did I read this last year?).
The Dinner (F) by Herman Koch.
Flight Behavior (F) by Barbara Kingsolver.
We Are All Completely Beside Ourselves (F) by Karen Joy Fowler.
The Round House (F) by Louise Erdich.
Kathy Camicia:
The Luminaries (F) by Eleanor Catton, winner of the Man Booker prize. It's George Eliot meets Arthur Conan Doyle. Yes, it is over 800 pages, but it's a page turner and a fun read.
All That Is (F) by James Salter. Beautiful writing, interesting story.
Americanah (F) by Chimamanda Ngozi Adichie. If you want the outsider perspective on America and race, this is fascinating.
A Delicate Truth (F) by John Le Carre. Always a great read and has his pulse on the wrongs of our government.
Far From the Tree (F) by Andrew Solomon. Nature, nurture, parents and children written in a very compassionate manner.
The Best American Essays 2012 (NF) ed. by David Brooks. He made a great selection, one of which still haunts me. It is the one by Jonathan Franzen about his journey to take the ashes of his beloved friend David Foster Wallace to the Easter Islands.
How to Live -or– A Life of Montaigne (NF) by Sarah Bakewell. If you are feeling reflective about life this is a wonderful read.
Denise Candea:
The Yellow Birds (F) by Kevin Powers. An achingly touching depiction of the little and big horrors of the Iraq War, written by a soldier. It is his first Novel. Will make you rethink the trite "Thank you for your service" we offer to returning vets. Should be required reading for everyone who makes the decision to send someone else into war.
The Bishop's Man (F) by Linden MacIntyre. Set in Cape Breton, Nova Scotia, this work of fiction explores the life of a priest whose job it was to clean up the scandals caused by wayward priests in the period after the first sex abuse stories were becoming known. The loneliness of the priesthood and what appears to be the inevitability of sexual temptation make this a good read. The author is an exceptional writer.
The Attack (F) by Jasmina Khadra. Set in Israel, it is the story of a Palestinian surgeon whose life is turned upside down after a suicide bombing involving his wife. A story of deception, secrets, marriage humiliation and core beliefs, it is well written and very powerful.
Randy Candea:
The Everglades: River of Grass (NF) by Marjory Stoneman Douglas. A classic! It put the Florida Everglades on the map of national consciousness.
The Yellow Birds (F) by Kevin Powers. A rare Iraq war novel. An unsentimental and unfiltered presentation of war and its effect on those who fight it.
The March On Washington: Jobs, Freedom, And The Forgotten History of Civil Rights (NF) by William P. Jones. A compelling book and long overdue. Jones provides an in depth view of conflicting tactics and beliefs among leading civil rights, labor, and religious leaders that led up to the March On Washington.
Every Last One (F) by Anna Quindlen. A very moving and powerful book about family, parenting, life and death.
Across The Mekong River (F) by Elaine Russell. Although a work of fiction, the book is based on the 1960 – 1973 civil war in Laos and covers the exodus of nearly one third of the country (when the Pathet Lao took over) to refugee camps in Thailand and re-settlement to various communities in the United States. A powerful and bitter sweet read.
Deep Roots (F) by Kathleen Tudor. A wonderful novel, rich in character development, set in rural Nova Scotia. An elderly couple joins their large family and their community in opposition to the government's plan for the construction of a provincial park.
Barbara Chernov:
Perfect Health (NF) by Deepak Chopra. An excellent explanation of the only health system that makes any sense to me.
Hold On To Your Kids – Why Parents Need To Matter More Than Peers (NF) by Goprdon Neufeld and Gabor Mate. A good reminder to parents of how important they are to the well-being of their kids.
The Soul Of Money (NF) by Lynne Twist. An interesting look at our thoughts and feelings about money.
Salt, Sugar, Fat (NF) by Michael Moss, A must read for everyone about how the food companies spend millions figuring out how to get us addicted to their products.
The China Study (NF) by Cambell, etc. I have been giving this old book out to friends lately, a must read for everyone who is concerned about the food we eat.
Daring Greats (NF) and The Gifts of Imperfection (NF) by Brene Brown. She is brilliant and has messages that everyone needs to hear.
Tanya Chernov:
We Need to Talk About Kevin (F) by Lionel Shriver. Some might remember the movie adaptation of this title starring Tilda Swinton, but the book is a confounding, brutal masterpiece of social commentary that will shock, disturb, and change you in ways you can not anticipate. You will devour this book, but be forced to move through it slowly in order to appreciate Shriver's skillful balance of raw, confessional honesty with an unmatched depth of intellect. Not just an interesting read, but I say a requisite one for understanding modern American youth and the price of privilege.
Ariel: The Restored Edition (F) by Sylvia Plath. Even for non-poetry readers, Plath's final collection is a hefty bit of literary history that thrills, intrigues, and invites the senses. Edited and posthumously published by estranged husband, Ted Hughes, the version of Ariel that we've all come to know was in fact altered quite a bit from the manuscript found on Plath's desk at the time of her death. In this restored edition, complete with Plath's marginalia and intended arrangement (including several poems that Hughes later cut from the manuscript), the reader is allowed access into one of poetry's most brilliant and misunderstood minds at the very apex of her creative genius. Perhaps the most poignant feature of this collection is the foreword, written by Plath's and Hughes's daughter, Freida Hughes, who offers stunning insight on her mother's work and the choices made by both parents.
Sharp Objects (F) by Gillian Flynn. Flynn's Gone Girl was all the rage this past year, and with many a good reason. But Flynn's earlier effort bears great weight, and should not be overlooked. A mystery with enough twists and turns to satisfy genre geeks, this novel bleeds, and I do say bleeds, into literary genre as well. Like such juicy classics as Flowers in the Attic, Sybil, and Carrie, Sharp Objects features a complicated, devious mother character as wicked as the day is long. A must-read for fans of Flynn.
Kevin Curtin: 
Superfreakonomics (NF) by Steve Levitt & Stephen Dubar – as good as the first – there is also a really good podcast that I recently discovered.
The Yankee Years (NF) by Joe Torre. Enjoyed it very much.
Running Wild (NF) by John Annerino. Written in the '70's, I believe about several runs the author took through various remote trails of the Grand Canyon and beyond.
Re-read Chuck Klosterman's A Decade of Curious People and Dangerous Ideas (NF).
Todd Endo:
The World Until Yesterday (NF) by Jared Diamond. This is Diamond's latest provocative book. It's on traditional societies and what we can learn from them. I picked out the chapters I was most interest in–treatment of old people, child-rearing, salt and sugar in the diet, and religion. I liked Diamond's Guns, Germs, and Steel and Collapse better, but I'm still thinking about some of Diamond's reflections and questions. He gets me to think in new ways. I especially liked the chapter on old people—I wonder why.
The Spirit Catches You and You Fall Down (NF) by Anne Fadiman.  I picked this book off my son's bookshelf while we were visiting in Minnesota, mainly because it appeared on previous Millertimes book lists. Thank you to earlier reviewers. It was a great discussion of the contrast between Hmong culture and western culture, with a focus on treatment of medical issues by patients, doctors, and hospitals. Lots of discussions between Paula and me, as we face medical issues, treatments, and prospects.
Dear Miss Breed (NF) by Johanne Oppenheim. I'm giving this one to my grandchildren. It's correspondence between the children's librarian at a San Diego library and a series of young Japanese Americans she knew from the library who were taken from their homes during World War II and sent to distant internment camps in other states.
Nick/Susan Fels:
Our reading seems to have gravitated toward known quantities: books from our past. A couple of re-reads that we particularly enjoyed, but that may be old hat to your audience, were Jane Austen's Sense and Sensibility (F) and Sir John Hunt's The Conquest of Everest (NF).
Barbara Friedman:
Titan (NF) by Ron Chernow — a wonderful, long, and well-written biography of John D. Rockefeller. The basic outlines of his life you probably already know, but what wonderful details you learn — starting with where he was born, his wandering father (who maintained a second family for many years and no one knew), how he started and grew Standard Oil (learn the story of Pithole, PA), how he became the first billionaire in America, and how he gave away billions. Did you know that he essentially founded the University of Chicago? Did you know he put Spellman College on a firmer financial footing? Of course, you know he founded Rockefeller University. You also learn what criteria he used in giving away his money. Standard Oil was then broken up into many parts — but many of them are back together in one piece in ExxonMobil. I also found a lot of what passed during his life is also replaying today . . . big companies are built up and dominate and the very wealthy are urged to give away their money (instead of leaving the large amounts to their children — a la Bill Gates).  It is well worth the time you need to read it.
The Physick Book of Deliverance Dane (F) by Katherine Howe – an historical novel set in the 1990's in Salem and Marblehead, MA but harkens back in time to the Salem Witch Trials. A PhD student at Harvard spends the summer in her grandmother's hidden cottage in Marblehead MA and learns about particular events in the Salem Witch Trials, about her grandmother, about her mother, and about herself. And there is a bit of the "outre" in it but it a fun read. If you liked Chocolat, I think you will really like this book as well.
The Stockholm Octavo (F) by Karen Engelmann — another historical novel and also a bit outre (ohhh, I wonder about myself!) that takes place in the late 1700's in Stockholm and touches on the happenings in France at the time. The main character, Emil Larsson, is told his Octavo which he needs to discover (and he does). The book revolves around the use of fans, the beauty of fans, the love of fans, and the magic of fans.  It is a fun read!
(I left out my love of Daniel Silva books!)
Jeff Friedman:
The Cuckoo's Calling (F) by J.K. Rowlings.
Home Town (NF) by Tracy Kidder.
The Obamians (NF) by James Mann.
So You Think You Know Baseball? (NF) by Peter Meltzer.
Sal Giambanco:
War and the Iliad, (F) a collection of two famous essays written during WW II by Simone Weil and Rachel Bespaloff. Simone's essay became an ardent manifesto of peace, and Rachel's essay became one of championing resistance to Hitler. While Simone later repudiated her support of the policy of appeasement, I think her observations on war, the heroic age and virtue are extraordinary. This text publishes the essays side by side for the first time.
Elizabeth Goodman:
Wolf Hall (F) and Bring Up the Bodies (F) by Hilary Mantel. If you're a sucker for good historical fiction – exquisitely researched – these two books about Thomas Cromwell and the reign of Henry VIII are for you. And if you don't have the patience for 550 pages of Wolf Hall, Mantel reprises much of the "plot" in the first 70- pages of the sequel, Bring up the Bodies, which is much shorter!
The Dinner (F) by Herman Kock. This is THE darkest book I have read in a long time.  The snarky introduction about two Dutch couples, out to dinner at a fine restaurant, gives way to disturbing revelations about both families.
 
My Beloved World (NF) by Sonia Sotomayor. Everybody knows the arc of Sotomayor's story, but this book elevates teaching and teachers to near-saint status and reminds us (well, me at least) that this Supreme Court is going waaaaaay back to the dark ages.
Fruzsina Harsanyi:
Zealot: The Life and Times of Jesus of Nazareth (NF) by Reza Aslan. Number 1 of the year for me. Meticulously researched by an Iranian-born, American-raised religious scholar, it brings to life the revolutionary times in which the historical Jesus lived.
And in no particular order:
The Lowland (NF) by Jhumpa Lahiri. Yet another book about immigrants in the U.S., culture clash, love and loyalty over three generations. But worth reading.
The Hare with the Amber Eyes (NF) by Edmund de Waal. I came late to this book (it seems everyone had read it), but I'm glad I did.
Flight Behavior (F) by Barbara Kingsolver.
This Town (NF) by Mark Leibovich. He got a lot right. I liked especially that he focused on how connected relationships are in Washington rather than how partisan. The latter everyone knows. The former, only insiders know.
A Delicate Truth (F) by John Le Carre. Nice to read a spy novel without all the Bond-like bells and whistles. Quiet and human.
The Dinner (F) by Herman Koch. The limits of family loyalty. Disturbing.
The Blair Years (NF) by Alastair Cambell. Fascinating memoirs, but very detailed. As Blair's chief strategist and communications advisor, he was in on every meeting. He's even more fascinating in person.
The Orphan Master's Son (F) by Adam Johnson. Definitely belongs on the list, although I was ruminating about the difference between books we remember and books that are memorable
(There's also Alice McDermott's Someone (F) and Elizabeth Strout's The Burgess Boys (F), but they're not in the top category.)
Joe Higdon:
The Swerve (NF) published in 2011 by Stephen Greenblatt, won National Book Award and a Pulitzer, but somehow slipped my attention. It is about "the humanist", Poggio Bracciolini, who rescued the Roman Poet Lucretius from monastic oblivion to open up the modern scientific era.
To End All Wars (NF) by Adam Hochschild, the story about conflict within one English family over "the Great War".
Peter the Great (NF) by Robert Massie. I read Massie's Catherine the Great last year and needed to learn more about Russian history. Massie is a great historian.
 
The Life and Times of Gregorii Rasputan (NF) by Alex de Jonge, does a lot to separate the myth and the man but clearly lays out the reasons for the fall of Imperial Russia.
In the Garden of the Beasts (NF) by Erik Larson a look into the rise of Hitler and incidentally the dysfunction of the US State Department under Roosevelt.
Carol Howley:
The Perfect Husband (F) by Lisa Gardner. Just finished it, and it was very good.
Ellen Kessler:   
Hotel at the Corner of Bitter and Sweet (NF) by Jamie Ford, about prejudice in 1940s California and second chances and loved it.
Winter of the World (F) by Ken Follett. He tells a good story, tho the first in this series was more arresting, in my opinion.
The Last Train to Istanbul (F) by Ayse Kulin & John Baker, about Turkey and its efforts to protect Turkish Jews at the beginning of WWII. It was rather formulaic but interesting because it was loosely based on facts and was translated from the Turkish fluently. And best of all about WWII stories, it had a happy ending!
I also enjoyed Mary Coin (F) by Marisa Silver, a fictional account of the context of that iconic Depression photo.
Stan Kessler:
Landsman (F) by Peter Charles Melman, about a Jewish orphan growing up in 1861 who was recruited into the Confederate arm and his experiences. The squalor, the pain, the conditions described was horrific. One could smell and feel the pain of the battles and their human sufferings. He was a criminal and spoke to the living conditions during the Civil War and of life in New Orleans.
Torah. Fascinating…morality, history, ethics, controversy, Jewish contributions to mankind…questions and answers…and…much commentary…really life's experiences for today's living.
Lisa White Kile: 
Flight Behavior (F) by Barbara Kingsolver.
Reign of Error (NF) by Diane Ravitch. Really thorough overview of the history of public education in the US and the privatization movement which threatens to destroy it. Charter school, which should support public schools and let teachers work free of institutional constraints of public school and reach at risk youths and dropouts, have become for-profit chains. And the shadowy role of ALEC and the Gates Foundation in all this scary reform…fascinating. A must read for teachers, parents, taxpayer…
Laurie Kleinberg:
Unorthodox: The Scandalous Rejection of My Hasidic Roots (NF) by Deborah Feldman. I was spellbound.
The Aviator's Wife (F) by Melanie Benjamin, which is now leading me to read Anne Morrow Lindberg's Gift from the Sea.
Leslie Kleinberg:
Fairyland: A Memoir of My Father (NF) by Alysia Abbott. A personal account of growing up in San Francisco in the 1970s and 80s with a single, bisexual father. Based on the author's recollections and her father's journals and letters, it's a very personal account, but also illuminates the Bay Area poetry scene in the 80s and gay life
just before and during the AIDS crisis.
Let's Pretend This Never Happened: A Mostly True Memoir (NF) by Jenny Lawson. I think this might be too low-brow for the audience of this list(?), but it was laugh-out-loud hilarious. Tales of anxiety and taxidermy from "The Bloggess." She's been compared to David Sedaris, but I found her funnier. It's very good.
Kathleen Kroos:
The Kitchen House (NF) BY Kathleen Grisson – about and orphaned Irish white child raised by black slaves.
The Lost Wife (F) by Alyson Richman, a story about a husband and wife, Jewish couple separated in concentration camps and presumed dead but reunited in old age.
Both of these books are very compelling.
Melanie Landau:
The Unlikely Pilgrimage of Harold Fry (F) by Rachel Joyce.
The Kitchen House (F) by Kathleen Grissom.
Caleb's Crossing (F) by Geraldine Brooks.
The Colour of Tea (F) by Hannah Tunnecliffe
Kate Latts:
The Light Between Ocean (F) by M.L. Stedman. It takes places post WWII in Australia and is about a young couple who takes in a baby that turns up at the light house that they manage and then later have to face the consequences of not being the real parents.
 
The Storyteller (F) by Jodi Picoult. Not your totally typical Jodi Picoult. About a young woman and an older gentleman who confesses that he was a Nazi. The book goes back and forth in present time and Holocaust. Very well done with good Jodi Picoult twists.
The Chaperone (F) by Laura Moriarty. About an empty nester woman who accompanies a young actress for a summer in NY in the 20s. It is about the two women and their relationship.
The Painted Girls (F) by Cathy Marie Buchanan. The brought to life story of many of Degas' paintings. Some of the story lines are sad but realistic to the time period.
The House Girl (F) by Tara Conklin. A slave story of a young girl.
The Shoemakers Wife (F) by Adriana Triganai. A saga story of a young Italian woman who emigrates to US in the early 20th C. A bit like Tea Rose which I also adored.
Rebecca Lemaitre:
Life After Life (F) by Kate Atkinson.
A Tale for the Time Being (F) by Ruth Ozeki.
And the Mountains Echoed (F) by Khaled Hosseini.
Americanah (F) by Chimimanda Ngozi Adichie.
(Two books that had wide acclaim this year and were okay, but wouldn't say I loved them: The Lowlands (F) by Jhumpa Lahiri and The Unlikely Pilgrimage of Harold Fry (F) by Rachel Joyce.)
Leslie Lieman-Sifry:
A series of three books: Wool, Shift and Dust (F), by Hugh Howey. Not sure where I fit in the Sci-Fi world, since I always avoid violence and gore (and would probably have to not go or close my eyes if/when this becomes a movie). But I am always drawn to the resilience, resourcefulness and revelations of small bands of people who fight the good fights. The mystery, themes and characters developed in this post-apocalyptic world are well-developed and the book/series is hard to put down.
Rules of Civility (F) by Amor Towles. Wonderful character development and strong "leading lady" voice. Capturing the light and dark sides of New York City in the late 1930s, this book is well-written with wit, charm, and reflective passages that are decision-making and decision-breaking. Audio book, great reader, Rebecca Lowman!
The Unlikely Pilgrimage of Harold Fry (F) by Rachel Joyce. I was drawn in by the simplicity of voice and character development where the journey is ultimately more important than the destination. Can we truly reflect on or change our lives while living it? Despite a celebrity section of the book that was overblown, this was a good listen (audio book). Beautifully read by Jim Broadbent as a gentile, English-accented older gentleman.
Unorthodox: The Scandalous Rejection of My Hasidic Roots (NF) by Deborah Feldman. Oy vey! Really!? These cannot be my peoples. I have much more in common with the diverse college students I work with in the South Bronx than the Satmar Jewish sect. From the outside, we can see and feel all that is wrong in the author's community (as probably would be my reaction to any truly extremist religious community). But her simple memoir writing captures a journey that has to be read to understand how far she has traveled. [Read = listened to as audio book. Reader Rachel Botchan]
The Secret Keeper (F) by Kate Morton. An historical fiction and mystery that kept me engaged throughout. Characters are intriguing, complicated and richly nuanced at different ages. Like climbing a mountain, just when I thought I was at the top (but was just a plateau to rest), some new twist or turn kept me aiming for the peak. [Audio book read by Caroline Lee]
Mary Lincer:
Let the Great World Spin (F) by Colum McCann – Not since Joseph Conrad stopped being a "Polish" writer has a writer turned into a native so movingly. Irish-born McCann writes of New York as if he was born there. (And I'm allowed to say that because I was.) This book won the National Book Award in 2009 and was doubtless on lists back then; I'm still in recovery from having 45 years of full time employment interfere with my book reading schedule.
Tiffany Lopez:
I reread a few books this year, Let the Great World Spin (F) by Colum McCann and A Confederacy of Dunces (F) by John Kennedy Toole. The others I read I didn't love, though Lean In (NF) by Sheryl Sandburg was okay. I'm enjoying The Hobbit (F) by JRR Tolkien and A Game of Thrones, A Song of Ice and Fire (F) by George Martin.
Larry Makinson:
The Warmth of Other Suns (NF). Isabel Wilkerson. A vivid history of the mass migration of African-Americans from the South to the North, told through the life stories of three people who made the journey in different decades.
Moon Tiger (F) by Penelope Lively. A wise but dying author reviews her life and the history of the world while she's been on it. Intricate and masterfully written, winner of the 1987 Booker Prize.
Going Clear (NF) by Lawrence Wright. Fascinating and unusually well-documented inside look at Scientology, as seen by a Hollywood director who was once deeply involved in the organization. Best expose I read all year.
Berlin Diary (NF) and Rise and Fall of the Third Reich (NF), both by William Shirer. My interest in these books was kindled by a springtime visit to Berlin. I started with In the Garden of Beasts by Erik Larson (3 stars, but not on the best-of-the-year list). That gave me the background to seek out Shirer's Berlin Diary, which was written while Shirer was a CBS correspondent in the early years of Hitler's rise. Finally I took on Shirer's epic masterwork, which I carried to Europe on my iPad, thank goodness.
Collision 2012 (NF) by Dan Balz & James Silberman. If this isn't the definitive book about the 2012 election, I don't know what is. A much more substantive and revealing political book than the much-hyped This Town by Mark Leibovich.
Tim Malieckal:
The Luminaries (F) by Eleanor Catton. Odd pacing but good story about gold rush in 19c New Zealand.
Men at Arms (F) by Evelyn Waugh. It's the first in a series of three he wrote about WWII. Now reading the second, Officers & Gentlemen.
Agent ZigZag (NF) by Ben MacIntyre. Nonfiction about a WWII double agent.
And the best of the lot:
Black Count (NF) by Tom Reiss, about Alexandre Dumas' father, a half-Haitian nobleman who came of age during the French revolution, and inspired his son's masterpiece The Count of Monte Cristo. Think it might be a great film someday…
Richard Margolies:
The Fiery Trial: Abraham Lincoln and American Slavery (NF) by Eric Foner, won the Pulitzer Prize for History.  Foner, one of our most respected historians, gives us a finely crafted and carefully-observed accounting of how his subject deftly moved our racist society.
Herndon's Lincoln (NF) by William Herndon and Jesse Weik, the Wilson-Davis 2006 edition. Herndon was Lincoln's law partner for 16 years, working in the small office with him, traveling with him, and being with him perhaps more than anyone over 25 years of their friendship.  After Lincoln's murder Herndon interviewed 130 or so people who knew or interacted with Lincoln personally.  This was one of the first oral history-researched biographies, even though it was not published until 1889.  The Wilson-Davis edition is excellently-annotated and researched.  All later biographies of Lincoln start with Herndon's as the seminal source, even when differing with his insights or stories. I am enjoying currently reading it with ten people in our Lincoln Book Discussion.
Forgiveness: A Philosophical Exploration (NF) by Charles L. Griswold. I have only walked ankle-level into these deep waters as yet. But so far this has already expanded my understanding. Being offended, hurt, or injured in one way or another is part of being human. Being the offender, the aggressor, the insensitive or nonobservant one is also part of our inheritance as we become more mature. Griswold, a philosopher at Boston University, explores what forgiveness is, and what it requires. He asserts we have all likely been at one point aggressors and at other points the aggrieved. He invites us to consider that we may want to forgive those who have treated us in ways we did not appreciate, or seek forgiveness from others who we have treated offensively or in a way lacking full respect and dignity. The reader can derive guidance from this book. Admittedly, as a non-philosopher, there are parts of his text that can be skimmed over for the richer veins of insight that are there. Nonetheless, it was interesting to learn that Aristotle, Plato, and Socrates, among other philosophers, did not address, or even acknowledge the existence of forgiveness as part of being fully human. Griswold also illuminates and explains why forgiveness is not simply accepting an apology or excuse. He addresses individual, group, and political forgiveness.
Chris McCleary:
The Orphan Master's Son (F) by Adam Johnson. An immediate and enthusiastic recommendation.
I re-read Ender's Game (F) by Orson Scott Card (in anticipation of seeing what turned out to be an awful film), and it's one of my favorite books of all time—would re-reading qualify?
In the children's category, my girls have loved a book we got and read them this year for Halloween, Room on the Broom (F) by Julia Donaldson.
Knight School (F) by an amazing pulp author, Andrew Mayne (I've loved nearly everything of his).
Louise McIllhenny:
Crossing to Safety (F) by Wallace Stegner. After 25 years, this was a different book for me, but I enjoyed it just as much.
Elizabeth Miller:
The Woman Upstairs (F) by Clare Messud.
Let's Explore Diabetes with Owls (F) by David Sedaris.
Lean In (NF) by Sheryl Sandberg.
Hatching Twitter: A True Story of Money, Power, Friendship, and Betrayal (NF) by Nick Bolton.
Ellen Miller:
My excuse for not reading all that much year  this is that I have fully entered the "Videoracy Age" (Credit to AR). I've been completely hooked by the political — and most DC based —  TV series from Scandal, to Homeland, The Americans, and The House of Cards. I love the binge watching phenomena and like entertaining movies. I love letting the rest of the world fly by in these nonstop action thrillers.
I managed to squeeze in a few books that I'd recommend.
Lean In: Women, Work and the Will to Lead (NF) by Sheryl Sandburg. I'd highly recommend this to the young professionals in our family and to our younger colleagues and friends. Most of us learned it on the job.
This Town: Two Parties and a Funeral (NF) by Mark Leibovich. If you want to know what's wrong with this country, read this book.
The Lowland (F) byJhumpa Lahiri. If you are passionate about India, read this one. Great story and provocative.
The Interestings (F) by Meg Wolitzer.
Richard Miller:
I spent a part of this year rereading old favorites. Some of those held up well:
Erich Maria Remarque's writings, for example. Try Three Comrades (F), Spark of Life (F), or All Quiet on the Western Front (F).
Of the memoir rereads, two stood out, Kay Redford Jamison's Nothing Was the Same (NF) and Anne Morrow Lindberg's Gift from the Sea (NF).
For the more recent reads, nothing was off the charts, but a few were quite good:
The Woman Upstairs (F) by Claire Messud. From author of The Emperor's Children, this good read is about a teacher who struggles to go beyond her own small world and what happens to her in the process. This character stays with you long after you've finished the book.
A Constellation of Vital Phenomena (F) by Anthony Marra. Story of three families during the Second Chechen war. It's both familiar and new. Wonderful writing.
The Son (F) by Philip Meyer. Probably my favorite (read most recently). Family history over multi-generations in Texas. Long but engaging. Read in hardback/paper as you'll constantly need to refer to the genealogical outline at the beginning of the book.
Present Shock (NF) by Douglas Rushkoff. Had me underlining on virtually every page. Explains much about our present times. Some you know. Some you suspect. Some is new.
Others I enjoyed but don't make the 'favorite' category included Elizabeth Strout's The Burgess Boys (F), Meg Wolitzer's The Interestings (NF), George Saunder' Tenth of December (NF), Robert Gailbraith/JK Rowlings' The Cuckoo's Calling (F). I continue to like some of the escapist writers. Lee Child's Never Go Back (F) was good, and Jo Nesbo continues to entertain as does Henning Mankell.
Nothing held a candle to Katherine Boo's Behind the Beautiful Forevers, Robert Caro's The Passage of Power, or Junot Diaz's This Is How You Lose Her.
Cindy Olmstead:
Caleb's Crossing (F) by Geraldine Brooks. Fiction base on a true story. Setting is Martha's Vineyard in 1600s. Young English Puritan girl meets young son of a chieftain. Story is their bond of friendship as Caleb becomes first Native American to graduate from Harvard. Good read with poignant conclusion.
Unbroken (NF) by Laura Hillebrand. World War II story of survival about Louis Zamperini.
The Elegance of the Hedgehog (F), Muriel Burberry. Story focuses on the life of a stodgy building concierge in Paris who is a consummate lover of the arts. Her friendship with a precocious 12 year old daughter of a tenant reveals their shared inner secrets, discovering their souls are kindred. NY Times bestseller. Clever, funny and heartbreaking.
Tom Perrault:
Loved Transatlantic (F) by Colum McCann. He wrote Let the Great World Spin a few years back and that was amazing….He's such a great writer.
Also, a reissue of an old out-of-print book was rediscovered this year: The Gallery (F) by John Horn Burns. Loved, loved, loved it. The author has a new bio, and it's truly sad the life he lead, but he left us with a masterpiece.
Tenth of December (F) by George Saunders. I'm not a huge short story fan, but his were riveting.
Bill Plitt:
The Next American Revolution: Sustainable Activism for 21st Century (NF) by Grace Lee Boggs and Scott Kurashige.
Daher's Vineyard: Tent of Nations, My Father's Dream, (NF) by Daoud Nassar.
And The Mountains Echoed (F) by Khaled Hosseini.
A Wall in Jerusalem: Hope, Healing and the Struggle for Justice in Israel and Palestine (NF) by Mark Braverman.
Karen Pogoda:
The Lowland (F) by Jhumpa Lahiri. Story of brotherly love, familial obligations and compromise-two brothers make choices that put them on different paths, forever connected not only by blood but circumstance.
The Light Between Oceans (F) by M.L. Stedman. The story of a woman's obsession that influenced her husband to agree with her unorthodox plan to make them happy.
Me Before You (F) by JoJo Moyes. A woman's selfless efforts to improve the quality of life of her employer.
The Husband's Secret (F) by Liane Moriarty. Good mystery with some turns.
Donna Pollet:
Old Filth (F) by Jane Gardem (The meaning for Filth–Failed in London Try Hong Kong).
Someone Knows My Name (F) by Lawrence Hill.
The Orphan Master's Son (F) by Adam Johnson.
Orphan Train (F) by Christina Baker Kline.
The Lowland (F) by Jhumpa Lahiri.
Sweet-Tooth (F) by Ian McEwen.
The Secret Keeper (F) by Kate Morton.
The Girl You Left Behind (F) by Jojo Moyes.
Me Before You (F) by Jojo Moyes (print and audio book) (F)
Mary Coin (F) by Marisa Silver — a fictional back story based on the iconic photo of the Dorothea Lange's Migrant Mother.
The Interestings (F) by Meg Wolitzer.
First Novels
Burial Rites (F) by Hannah Kent.
Twelve Tribes of Hattie (F) by Ayana Mathis.
Cascade (F) by Maryanne O'Hara.
The Dark Room (F) by Rachel Seiffert  — Three emotionally wrenching novellas describing the WWII experience as viewed from the German perspective. The film Lore was based on one of the novellas.
The Submission (F) by Amy Waldman (F) (print and audio book)
High Crimes and Misdemeanors, International Intrigue, etc
The Bat (F) by Jo Nesbo — first in the Harry Hole series.
Snow White Must Die (F) by Nel Neuhaus — gritty crime drama for those who like Jo Nesbo, Tana French and the first two Gillian Flynn novels.
The English Girl (F) by Daniel Silva.
Unseen (F) by Karin Slaughter (Will Trent Series).
1491: New Reflections of the Americas Before Columbus  (NF) by Charles Mann – a dense work combining science, history and archeology which dispels the many myths of the Americas prior to Columbus.
Not Just for the Young:
The Incredible Journey of Henry Tulane (F) by Kate DiCamillo
Wonder (F) by R.L. Palacio — a first novel that packs a wallop of an emotional punch, written for middle grades that adults would do well to read.
Laney Ratallick:
The Old Filth Trilogy (F), by British author Jane Gardam. All three books span more or less the same period of time – the life times of the three main characters – but each is told from the perspective of one of the characters, so that new features of the intertwining stories are revealed. Old Filth (2004) is the story of Sir Edward Feathers, QC – "Filth" was an acronym for "Failed in London, try Hong Kong." A Raj-orphan who came of age during WWII, Feathers was revered in the legal world, dependent on his wife, Betty, and vigilant in his hatred of his arch-rival, Terry Veneering. The Man in the Wooden Hat (2009) is the story of the life of Betty Macintosh Feathers, also a Raj-orphan, and an accomplished woman in her own right. Last Friends (2013) is Terry Veneering's story, from his impoverished boyhood to his distinguished legal career in Southeast Asia, including his long and complicated involvement with both Feathers.
The Last Runaway (F) by Tracy Chevalier. This is a somber but interesting story of a young English Quaker woman, Honor Bright, who accompanies her sister to America in the mid-nineteenth century. The women are headed for Ohio, where Honor's sister expects to marry her betrothed. Unexpected events challenge Honor's attempt to establish a new life in America, including the complicated moral issues which arise in connection with a runaway slave.
Anita Rechler:
Not wild about most. This one though spoke to me:
Americanah, (F) by Chimamanda Ngozi Adichie – lessons about race, identify, romance and finding oneself.
My Promised Land: The Triumph and Tragedy of Israel (NF) by Ari Shavit. Not yet finished reading it but find it it an accessible telling of history. Helps explain why there are no easy answers to the Israeli and Palestinian situation.
Matt Rechler:
Books I would recommend:
Colum McCann's Let the Great World Spin (F). Published a few years ago.
I decided to read it before his book this year, Transatlantic (F). The first
book is stylistically fascinating, interweaving several stories. An enjoyable read. (Transatlantic used the same style, but the connections between the stories were much more contrived, and they were a less entertaining read.)
Ari Shavit's My Promised Land: The Triumph and Tragedy of Israel (NF). I
am in the middle of it. It is an excellent read, a thoughtful and personal account of the history of Zionism, leading to a an appreciation of the profound complexity of Israel-Palestine issues. Tom Friedman wrote in an op-ed earlier this month that Shavit has been one of the resources he has depended on for years.
Well worth reading
Americanah (F) by Chinamanda Ngori Adichie. Nigerian woman author who received a MacArthur genius award after her previous novel about Biafra.  The story deals simplistically about an African woman, her youth in Nigeria, immigration to the United States, and return to Africa. She describes experiences of intergenerational friends and family in Africa, immigrant experience of different generation Africans in the US, interactions of African immigrants and African Americans, and more in a fascinating and perceptive way. Although not an autobiography, you have the sense that the author based the story on her superb observations and understanding of real people.The downside is that the book is quite long, and could have profited from some serious editing.
Two good vacation crime-fiction reads by Michael Connelly:
The Reversal (F), and his latest, Gods of Guilt (F).
Jackie Reed:
Reread I Know Why the Caged Bird Sings (NF) by Maya Angelou. It had been so long since I read it that I had forgotten much of the material about being black. It was like having my eyes opened all over again.
Reread Invincible Louisa: The Story of the Author of Little Women (NF) by Cornelia Meigs. This bio. of Louisa May Alcott greatly influenced me as a child. As an adult, the read was a tad tedious.
The Women of Brewster Place (F) by Gloria Naylor was really enjoyable.
Must Love Dogs (F) by Claire Cook. Truly Funny. Good for belly laughs.
The Ghost of Spirit Bear (NF) by Ben Mikaelsen. This book was written for a teen audience as a sequel to Touching Spirit Bear, which I traditionally teach every year or two. It is definitely getting added. You would enjoy them as a grandfather and as a retired educator.
The Yogi Book: I Really Didn't Say Everything I Said (NF) by Yogi Berra, also humorous.
Fran Renehan:
I do keep up with all the Baldacci, Coben and Lee Child books…They are always well written and engaging!! But my favorites this year are:
Sycamore Row (F) by John Grisham His new one, a sequel to A time to Kill…Same characters…It's about a father who is dying, takes his own life and changes his will at the last minute and leaves everything to his housekeeper and nothing to his children…One of Grisham's finest novels. Very well written and a lot of last minute discoveries…I highly recommend it!
I got into a new author this year…His name is Steven James..He has written a series of books about Special Agent Patrick Bowers (F). They are thrillers. There are seven books out now and one more is coming. They should be read in order as his characters flow from one book to the next. The first one is called The Pawn (F). The others all have titles that have the name of a chess piece in the title. I am on book #4 and each one is better than the last one!! He is an interesting writer and fast paced…Good reading!
Robin Rice:
Return of the King, (NF) William Dalrymple. He's always a good read and in this round he covers the British folly in Afghanistan during the years 1839-1842.
A Time of Gifts (NF) & Between the Woods and the Water (NF) by Patrick Leigh Fermor. Two books covering Fermor's walk from Rotterdam to Costantinople beginning in late 1933 when he was 18.  The first book opens with his night ride through a wet London to the wharf where he boarded a dutch boat to a Rotterdam – and western Europe – deep in snow. It is eloquent writing of an amazing young man making his way through a lost world. My second read and every bit as enjoyable as the first a few years back.
The Island Within (NF) by Richard Nelson. My hostess in Gustavus, Alaska recommended this book of essays that describe the quiet joy of time in the wilderness of southeastern Alaska. Nelson is a cultural anthropologist and a keen observer. A lovely, contemplative read.
Hugh Riddleberger:
Here are my three recommendations. it was not a memorable year for books, but three that I enjoyed fall into a sort of coming of age:
What My Patients Taught Me (NF) by Audrey Young, MD. Written by the daughter- in-law of friends, Audrey writes of her third year in med school. This may be of interest to a very limited group of your readership, but having a son in third year, I found the subject matter of interest. Better yet is Audrey's prose, as the book is an easy read, and it gives you hope and appreciation for the young people entering the medical profession. And we all would be fortunate enough to have Audrey as our physician.
Wild (NF) by Cheryl Strayed. This best seller has no doubt already been recommended by other readers, but Cheryl's journey to discovery on the Pacific Coast Trail is one that we have all gone on at some point in our lives as we each struggle with identity and parent issues. But how many of us would have the courage to do the actual journey alone? But the metaphor is that we are all alone on our journey and each of us needs to find our own calling and discover hidden potentials.
Still Alice (F) by Lisa Genova. Another best seller, but if you have not read it, do put it on your to-read list. I wish I had read it when my Dad succumbed to Alzheimer's and my Mom to dementia. This wonderfully written fictional account of the rapid decline of a middle age woman with early onset Alzeimers only helps you appreciate all the more those who suffer from this affliction or are caregivers who struggle with its demands. And don't worry. As you read it, each of us begins to experience our own symptoms, which is a testament to the power of the writing.
Bina Shah:
One Amazing Thing (F) by Chitra Banerjee Divakumari.
Gone Girl (F) by Gillian Flynn.
And the Mountains Echoed (F) by Khaled Hosseini.
The Cuckoo's Calling (F) by Robert Galbraith aka JK Rowlings.
The Palace of Illusions (F) by Chitra Banerjee Divakumari.
Ellen Shapira:
The House at Tyneford (F) by Natasha Solomons: A nice story about a young Jewish woman serving as a maid in England during World War II.
 
The Good House (F) by Ann Leary: An interesting story about a middle aged woman who is a real estate agent in a small New England town.
The Roundhouse (F) by Louise Erdich: Another excellent book by Erdich about modern day life on the reservation.
The Light Between the Oceans (F) by M.L. Stedman: A riveting saga about a young man in charge of a light house in Australia set after World War I.
Behind the Beautiful Forevers: Life Death and Hope in a Mumbai Undercity (NF) by Katherine Boo: Incredible story with incredible characters. It reads like a novel.
No-No Boy (F) by John Okada and Lawson Fusao Inada: An interesting story of a Japanese American young man who was imprisoned for not serving in the military during WW II.
 
And the Mountains Echoed (F) by Khaled Hosseini: Not as fantastic as The Kite Runner and A Thousand Splended Suns but still a good read.
Songs of Willow Frost (F) by Jamie Ford: Another second novel by a favorite author which is not as good as first book (Hotel on the Corner of Bitter and Sweet) but a decent read.
Beautiful Ruins (F) by Jess Walter: Just finished this book, and it may be my favorite of the year. A good story alternating between present time in Hollywood and the making of the movie Cleopatra in Italy in the 1960's. Great characters, good story with a lot of humor.
Peter Shimm:
As per my recommended books, I haven't read too much this year. But one author really tickles my funny bone–David Sedaris. I read two of his most recent collections of short stories and both were great–just as good as his old stuff.  When You Are Engulfed in Flames (NF, mostly) and Let's Explore Diabetes with Owls (NF, mostly). If you like irreverent, wacky humor, give them a try. I love the guy.
Micah Sifry:
Present Shock: When Everything Happens Now (NF) by Douglas Rushkoff. I have underlines on practically every page.
Also must-reading for net-heads:
Captive Audience: The Telecom Industry and Monopoly Power in the New Gilded Age (NF) by Susan Crawford. The title tells you all you need to know, but in Susan's hands the story of how all this came to be is brought to life with startling detail.
The End of Big (NF) by Nicco Mele — A terrific primer on where disruptive personal technology is taking us, for good and for bad.
In advance of visiting Auschwitz this February, I re-read Elie Wiesel's Night (NF), Victor Frankl's Man's Search for Meaning (NF) and also discovered Auschwitz: A Doctor's Eyewitness Account (NF) by Miklós Nyiszli. This Jewish doctor's account of his months working under Dr. Mengele in the crematoria dissecting room is the hardest Holocaust story I've ever read. The only thing that softens the pain is his recollection of the sonder-kommando group that actually rebelled against the SS, blew up one of the crematoria and managed to kill 70 Nazis before all being put to death. If you are visiting the camps, this book will take you further inside the horror than anything else I know.
In the wake of that trip, I picked up an old book by Milton Mayer called They Thought They Were Free: The Germans 1933-45 (NF). It's based on his friendships with a dozen ordinary men that he got to know after the war, and their reflections on being German and Nazi party members or sympathizers during the Hitler years. What's so interesting is how much their participation was "normal" to German culture and history–not in the sense that they were all virulent anti-Semites or sadists, far from it. Mayer instead explores the roots of conformity and also the dilemmas even good people face after it feels "too late" to speak out.
For pleasure (?) this year I got sucked into the Hugh Howey sci-fi dystopia trilogy of Wool, Shift and Dust (F) along with the rest of my family. All right, I'll admit it, I started them on it. Gripping and disturbing, in the grand tradition of apocalyption (fiction about the apocalypse). Don't start these if you are claustrophobic.
I also read and enjoyed (?!) Octavia Butler's Parable of the Sower (F) and Parable of the Talents (F), which are set much closer to the near-future of an America in drastic decline.
Harry Siler:
The Power of One (NF) by Bruce Courtenay, subtitled "The Classic Novel of South Africa." I took it with me to SA to read and did. It is a window into the pre-Apartheid world of its people and the world that Mr. Mandela lived in, and changed. I have read it several times since. It's the vivid story of a boy growing into who he will become, and seeing him do it, as well. It operates at as many levels as one can identify.
Anna Karenina (F) by Leo Tolstoy is the current selection by my book club. Often, one of us will use our rotating power to select a book pressured by the lists of "best books." Anna Karenina is at the top of all, it seems. At 436 pages I'm 1/2 done and sorry that it's so short. It's at the top of all those lists for very good reasons.
Lydia Slaby:
I did re-read the Celestine Prophecy (F) by James Redfield which is one of those books that's best to read once every few years, especially once in a permanent relationship.
David P. Stang:
Someone (F) by Alice McDermott: exceptionally nuanced insight into the mind and life of Marie, from an Irish Immigrant family living in Brooklyn Heights, New York in the early twentieth century. My only problem with the book was that such an uneducated woman as Marie was could not have possibly been capable of the brilliant perceptions the author credited her with in the eloquently sensitive and poetic style she employed throughout  the book.
The Boy Detective (NF) by Roger Rosenblatt: This exquisite memoir, which includes tips for memoir writers he presented to the participants in his writing memoirs class, involves the author's early years growing up in Gramercy Park in Manhattan fantasizing that as a boy he was really a detective. The focus shifts throughout the book on walking the same streets in the city as a man in his sixties that he did as a boy then free associating insights as he walked and reflected. All this in addition to an historical bonus of what significant historical figures lived in some of the multitude of residences and other buildings he passed as he walked.
Van Gogh Repetitions (NF) by Eliza Rathbone, curator of the Phillips Gallery: the book is full of reproductions of original paintings by Van Gogh on display there until January 24th. The paintings selected were of favorite people and places Van Gogh felt compelled to paint again. The text is full of insights into the vision, painting style and troubled mind of the great Dutch painter. Better than the book are the paintings themselves you can see for yourself if you make it to the Phillips Gallery before Jan. 24th.
Life After Life (NF) by Raymond A. Moody, Jr.,M.D., (a commemorative 25th anniversary edition of the internationally acclaimed book) authored by the father of Near Death Experiences. In the preface, written by Dr. Melvin Morse, Moody was given the credit he fully deserves for the research he continues on the cosmic consciousness people sometimes  encounter when they come within a hair's breadth of dying but somehow come back to life, usually transformed by their NDE.
Resurrecting Leonora Piper (NF) (subtitled as How Science Discovered The Afterlife) and also The Afterlife Explorers (Volume One) (NF) both by Michael Tymn, editor of The Journal of Spiritual and Consciousness Studies. The first pertains to Leonora Piper who was a famous Cambridge, Massachusetts  psychic and medium in the late 19th century studied  thoroughly by William James and other scholars in the emerging field of Psychical Studies. Many sought to prove Piper a fraud, but in the end she emerged as "the one white crow", perfectly pure and authentic, beyond reproach. The Afterlife Explorers (subtitled The Pioneers of Psychical Research) begins with an account of Emanuel Swedenborg (1688-1772) a Swedish scientist, mathematician, inventor, statesman, author and mystic who while in altered states was shown the realms of angels. The books includes eleven other psychic students of the afterlife who themselves while in altered states mediumistically learned through communications with disincarnate spirits what the heavenly realm is all about.
Garland Standrod:
The Cave and the Light: Plato Versus Aristotle, and the Struggle for the Soul of Western Civilization (NF) by Arthur Herman. A very fascinating study of Western culture as the interplay of Plato's idealism and Aristotle's empiricism and the tension therein. Although the author somewhat overstates his thesis, it is a quite fascinating and serious discussion.
The Goldfinch (F) by Donna Tartt. Ms. Tartt wrote the brilliant The Secret History, which everyone should have read, and in this her latest novel, she explores
a world in New York I did not know directly, including the art world. It is an extraordinary work of literary fiction and got me through five days of being snowbound.
Rock n' Roll (F) by Tom Stoppard. A new play by one of my favorite playwrights. The year is 1968 in Czechoslovakia when Russian tanks rolled into Prague, and the play explores the life of several people then and later, all to the music of the Beatles and the Rolling Stones.
Forrest Bess: Seeing Things Invisible (NF) ed. by Clare Elliot.  Art book. Forrest Bess was an extremely eccentric painter and fisherman on the coast of Texas who created extraordinary and haunting paintings based on his experiences with hallucinations and his studies of Carl Jung. He did spend some time in a mental hospital. This book collects some of his work. A companion book is Forrest Bess, a Key to the Riddle (NF) by Chuck Smith and Robert Thurman, Wherein they try to pierce the enigma of art and mental illness.
Professor Borges, A Course on English (NF) by Jorge Louis Borges. An English translation of the 25 lectures given by Señor Borges at the University of Buenas Aires in 1966. The lectures cover Beowulf to Oscar Wilde and are opinionated, idiosyncratic, erudite, and entertaining.
Brian Steinbach:
Iron Curtain: The Crushing of Eastern Europe 1944-1956 (NF) by Anne Applebaum. A lively, detailed, and sad chronicle of how the USSR slowly and deliberately crushed all independent community activity in its quest for totalitarian control – and the seeds that remained for future revolution. Particularly poignant are the descriptions of how spontaneous community organizations that arose in the wake of Nazi retreat were either crushed or co-opted. Fascinating stuff, and an insight into why so many "communist front" organizations were feared in the 50's.
Suzanne Stier:
Schroder (F) by Amity Gaige, a bit of a weird book..A man's letter to his divorced wife, about his feelings and his desire to be with his daughter.
The Barbarian Nurseries (F) by Hector Tobar – another story of someone trying to do a good deed that goes awry….This has cultural differences abounding.
The Lost City of Z (NF) by David Grann. A true story of obsession in the Amazon. Very informative.
Purple Hibiscus (F) by Chimamanda Ngozi Adichie. A wonderfully written book…Again, about a different culture, the family norms vs. the children's desires.
The Sense of Ending (F) by Julian Barnes (winner of The Man Booker Prize). A psychological and emotional short novel.
The Patriarch: The Remarkable Life of and Turbulent Tiems of Joseph P. Kennedy (NF) by David Nasaw. This 787 page biography is fascinating. What an interesting life this man led…and egotist, certainly yet he accomplished a lot. And I found out he wasn't a boot-legger. He made his money in banking and the movies.
The Forgotten (F) by David Baldacci (need I say more?)
Heaven is Real (NF) by Todd Burpo. I don't buy it, and my husband, the MD, says there are medical issues that are not quite what they seem.
My Beloved World (NF) by Sonia Sotomeyer – Loved the book….She is an incredible woman who overcame all sorts of obstacles to get where she is, and did it in a loving and kindly way.
Steve Jobs (NF) by Waltr Isaacson. Jobs was a fascinating man….certainly obsessive and ego driven. A great book to read to get insight into a management style.
Finding Florida: The True History of the Sunshine State (NF) by TD Allman – This tome debunks many, many myths about Ponce de Leon, the Native Americans, the Civil War and Disney, to name just a few. A very interesting and informative read.
I am in the midst of reading David McCullough's The Johnstown Flood (NF)….An interesting and probably largely unknown history.
Ellen Sudow:
The Signature of All Things (F) by Elizabeth Gilbert. My favorite book of 2013, which joins The Goldfinch (F) by Donna Tartt as my top finishers of the year..I fell in love with the characters in both books.
Bob Thurston:
The Things They Carried (F) by Tim O'Brien. These stories are about
the war in Vietnam, especially about how surreal that could get– but
more about the inner lives, fears, dreams, memories of soldiers who
found themselves wrapped up in it. The stories are compelling and the
writing is superb.
Flight Behavior (F) by Barbara Kingsolver. She is one of my favorite
writers and to me this is yet another tour de force, weaving together a
human story with a serious focus on the amazing and fragile life of the
Monarch butterfly.
Cutting for Stone (F) Abraham Verghese. One of the most amazing
books I've ever read, and one I first heard about from this Millerstime
listing. Set in Ethiopia, later in the US, with a connection to India, I
will not try to say much about the book because I could only lessen its
magic. Just read it if you haven't. Just a whiff of some of the magic:
you will find yourself way more fascinated by medical technique and
technicalities than you ever believed you would be!
Antietam: the Battle that Changed the Course of the Civil War (NF), James
McPherson. McPherson is a good writer and in this book at least, gets
to the point without too many miles of details. This is not only about
a battle that was a turning point but about what is still the bloodiest
single day in American history with 6,300+ dead American soldiers (on
both sides, and that's just the dead, not the severely wounded).
The Great Gatsby (F) by F. Scott Fitzgerald. For some reason I had never
read this, and I found it fun to read. Some passages of really skillful
description, and definitely an interesting tale. I'm not sure I can
explain why it's considered such a masterpiece, someone else can do
that I reckon.
Riddley Walker (F) by Russell Hoban. Technically this was a "reread" for me
as a volunteer/draftee in Richard's rereading project. But it had been
so many years ago when I first read this book that it was like a new
book again. Here is the first sentence:
"On my naming day when I come 12 I gone front spear and kilt
a wyld boar he parbly ben the las wyld pig on the Bundel Downs
any how there hadn't ben none for a long time befor him nor I
aint looking to see none agen."
Right away you understand that you're going to have some work to do
to read this story, which not only takes place in a very strange world,
but uses its own language as well. Quickly you learn that the world is
a dangerous and primitive one, and eventually you realize that this
post-apocalyptic story is set a couple thousand years in the future,
apparently in what is now England (becomes "Inland" in the story).
The difficulty of the language slows you down, and that's a good thing
because you can savor some of the great passages. Here's one from
Lorna, the "tel woman":
"Theres some thing in us it dont have no name … It aint you
nor it dont even know your name. Its in us lorn and loan and
sheltering how it can. … It puts us on like we put on our cloes …
What ever it is we dont come naturel to it."
There's lots more of course, and really worth the slow pace you'll need
to read this!
Ender's Game (F) by Orson Scott Card. Another re-read for me; I read
this again because my niece and nephew were reading it and enjoying
it. Science fiction, set in some future time when earthlings have joined
together to defend themselves against alien attackers called the
"Buggers". The story centers on Ender (really a nickname for Andrew)
who shows great promise in the "war games" used to prepare the
soldiers and commanders who will be involved in the next great war. I
haven't seen the movie so I can't comment on that but the book, and
the other books that follow it (Ender's Shadow, Speaker for the Dead,
Xenocide) are terrific—compelling stories and thought-provoking. I
was really disappointed to learn about some of Card's beliefs for which
some are boycotting his movie etc, but the books are great.
Twelve Years a Slave (NF) by Solomon Northup. A stunning and true story of
a man abducted into slavery. Well told, but you have to get used to
some features of 19th century writing style and customs. I'm looking
forward to comparing this to the movie.
Brandt Tilis:
The Essential Smart Football (NF) by Chris B. Brown.
Carrie Trauth:
As usual I love mysteries, science fiction and stories that explore human emotions.
The Priest's Graveyard (F) by Ted Decker. Two young people, who have experienced abandonment, abuse and victimization, decide to punish perpetrators who have tortured, manipulated and killed others.
Intensity (F) by Dean Koontz. A shy, lonely young college student pursues the man who killed her the best friend. In the process, she saves the life of a youngster who was kidnapped by the killer.
The Zero Game (F) by Brad Meltzer. Several Congressman assistants get caught up in a game played by officials. One gets killed and the other is targeted to be killed.
The Paris Vendetta (F) by Steve Berry. This novel sets up a story about how easy it would be, for an extremely wealthy secret group., to set up the circumstances to start a world war.
The Testament (F) by John Grisham. An extremely wealthy man leaves his fortune to a daughter, he abandoned, who is now a doctor in an isolated, remote area of the world.
 
The Black List (F) by Brad Thor. A secret US government group, has a list of US citizens and others they believe should be killed.
The Lost Years (F) by Mary Higgins Clark. A biblical scholar finds a parchment that may be a long lost letter written by Jesus Christ. The scholar is murdered and his daughter tries to find the parchment and her father's murderer.
 
The Faculty Club (F) by Danny Tobey. This is Mr. Tobin's debut novel. It is a fast paced, fascinating story of how a young law student and young medical student discover the ancient secret society at a highly regarded college.
Elliott Trommald: 
The Absolutely True Diary of a Part-Time Indian (NF) by Sherman Alexie. I had not read him before but now try to read much of what he writes. A humane, painful, and poignant humor d.ominates that took me back to my childhood and made me think about my grandchildren. The whole family will gather in Hawaii this Christmas, OR, NC, and CA. I sent a copy of the book to all of them as required reading — and the promise of an evening of discussion where we talk about how the book relates to our own story of growing up. Yes, I am still growing up even though I look down from time to time.
Lincoln's Tragic Pragmatism (NF) by John Burt. I don't know that this book is for everyone; it's some 700 pages. But it hit me like a ton of bricks. How do we give meaning to our lives? What is meaning? For me Lincoln strikes at the heart of political problems we are still dealing with — how do you resolve conflict in an open society, how do you deal with the moral consequences of compromise; better yet, does compromise necessarily undermine one's ethical core. This book is about Lincoln and Douglas and the principled positions each took in their debates in 1858. It raises questions relevant today and left me thinking about how we give meaning to our lives. The book gives no answer and argues Lincoln had none. I loved this sentence: "The story of democracy, in Lincoln's view is the story of something with a destiny, but it is a destiny never fully understood either by the founders or by Lincoln himself." Great book for a book club that enjoys feasting on Lincoln.

How Soccer Explains the World: An Unlikely Theory of Globalization (NF) Franklin Foer. Portland is in love with its Timbers (MLS soccer), and I know next to nothing about soccer. This little book convinced me that sports really are a window into the global turmoil of today. Read it. Great for a book club.
Land Weyland:
Zealot (NF) by Reza Aslan. That is the book that several others thought was quite good, and I agree. It is about the life of Jesus as a radical who sought to rid Israel of the Romans by force. The idea is not new and has been written about before but this book st very well researched and well written and is very persuasive in its argument that by the time the New Testament was written, so much had happened  in that area of the world that the story that was told was strongly colored and shaped by the need of the early Christian church to mollify Rome to keep it from doing to the Christians what they had just done to Jerusalem.
The victors aren't the only ones who write history. Sometimes it is the survivors, and if the victors don't care enough to write anything (which the Romans didn't), the survivor's story may be the only record, and, with nothing to correct it or to present another view, may become the official version.
I also reread and re-enjoyed Michaelanglo's Ceiling (NF) about the painting of the Sistine Chapel.
Judy White:
House in the Sky (NF) by Amanda Lindhout. Well-told story about her long abduction by Somali terrorists.
Cooked (NF), Michael Pollan. Though it may give you more info than you want to know about braising, barbecuing, fermenting, and baking, it is fascinating information.
God's Hotel: A Doctor, a Hospital, and a Pilgramage to the Heart of Medicine by (NF) Victoria Sweet. If you like books by Abraham Verghese and Oliver Sacks, don't miss this one by another doctor who is also a great writer, about the history of the San Francisco alms-house hospital where she works.
Nancy Cedar Wilson:
And the Mountains Echoed (F) by Khaldi Hosseini. It is as beautifully written as The Kite Runner, and the story even more fully laid out–clearly demonstrating the pain of the Afghan peoples' experience.
The Spiral Staircase (NF) by Karen Armstrong, It is an autobiography that begins to explain this amazing woman's life–and whets my appetite for more of her writing — Mohammed especially, and her History of God.
See Now Then (F) by Jessica Kincaid a very short book and what I would call an autobiographical fantasy– marvelous and poetic, mystical and funny!  I love her!
I Am Malala (NF) by Malala Yousafzai and Christina Lamb. Malala is truly a miracle child — I was so impressed with her in person at the Politics & Prose presentation at the Friend's School last October — wise beyond her years, also humble–and funny too!
The Gift of Rain (F) by Tan Twan Eng is a fascinating tale, explaining the beginning of the Second World War, based in Malaysia — and presents this world as seen through the eyes of a young mixed-race boy who comes from a monied native family–lots of complicated relationships, well-described.
*                 *                     *                     *                    *                    *
This list would not have been possible if those who contributed had not taken the time to send their favorite reads and their thoughtful comments. So, much thanks to all who did, those who have done so in the past — and continued to do so —  and the dozen or so new contributors too.
Please forgive my endless reminders, tho the results, I believe, may have been worth the nagging. (Late additions will be posted as they arrive, without any snarky comments from the editor.)
And, of course, I take responsibility for any inaccuracies or mistakes in the posting of the titles, authors, comments, etc. as MillersTime readers rarely make grammatical or other mistakes in their submissions. Please feel free to let me know about any of my errors as I can correct them quickly and easily.
Finally, for those of you who may want to see the lists from previous years, simply click on which year you want to review – 2009, 2010, 2011, 2012.  And also check out a follow up to this article entitled: PS.
Enjoy.