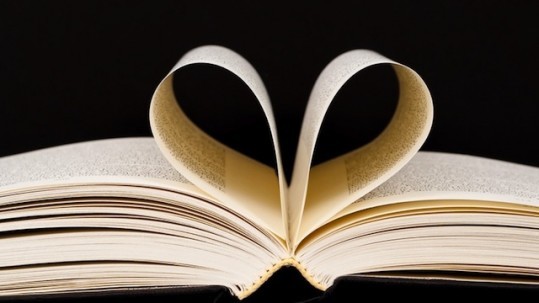 "A Best Friend Is Someone Who Gives Me a Book I've Never Read"- A. Lincoln
Each year, this post is always my favorite. It combines my love of reading with the opportunity to stay in touch with friends all around the country. My hope is that each of you will find a book or books that will bring pleasure in the months ahead. And I look forward to hearing from you about what you find here that is a good read.
This 2019 list is comprised of the favorite reads of 82 adults and six children (ages 2+ to almost 11). Slightly more contributors (51%-49%) were female, about the same as last year. There were an equal amount of fiction and nonfiction books cited. (Last year, nonfiction led fiction 53%-47%, and all the previous nine years fiction led nonfiction.)
I've organized the post in three ways:
I. The Books that have been cited by multiple readers are listed first.
II. Next, the Contributors are listed alphabetically by first name — to make it easy if you are looking for the favorites of someone you know — with the titles and authors next, followed by any comments they made about those books.
III. Finally, a Spread Sheet is arranged in alphabetical order by the first name of the Contributor for quick reference. You can print out this alphabetical list of the MillersTime Contributors whose names are followed by Book Title, Author, and whether it is Fiction (F) or nonfiction (NF).
Also, at the end of this post, I've linked to the yearly lists beginning in 2009, just in case you need more suggestions or want to know what you or others favored in the past.
Enjoy.
I. Titles that appear on more than one reader's list.
Fiction (F):
A Woman Is No Man, Etaf Fum
Before We Were Yours, Lisa Wingate
Bruno, Chief of Police Mysteries, Martin Walker
Evvie Drake Starts Over, Linda Holmes
Little Fires Everywhere, Celeste Ng
Machines Like Me, Ian McEwan
No-No Boy, John Okada
Normal People, Sally Rooney
Olive Again, Elizabeth Strout
Someone Knows My Name, Lawrence Hill
Stoner, John Williams
The Bluest Eye, Toni Morrison
The Dutch House, Ann Patchett
The Great Alone, Kristin Hannah
The Heart's Invisible Furies, John Boyne
The Nickel Boys, Colin Whitehead
The Other Americans, Laila Lalami
The Overstory, Richard Powers
The Water Dancer, Ta-Nehisi Coates
Washington Black, Esi Edugyan
Where the Crawdads Sing, Delia Owens
Nonfiction (NF):
American Prison, Shane Bauer
Bad Blood, John Carreyrou
Becoming, Michelle Obama
Being Mortal, Atul Gawande
Catch and Kill, Ronan Farrow
Educated, Tara Westover
Furious Hours, Casey Cep
Grant, Ron Chernow
Just Mercy, Bryan Stevenson
Leadership in Turbulent Times, Doris Kearns Goodwin
Madame Fourcade's Secret War, Lynne Olson
No Visible Bruises, Rachel Louise Snyder
Say Nothing, Patrick Radden Keefe
She Said, Jodi Kantor & Meghan Twohey
The Hidden Life of Trees, Peter Wohlleben
The Library Book, Susan Orlean
The Pioneers, David McCullough
The Warmth of Other Suns, Isabel Wilkerson
The Yellow House, Sarah Bloom
Upheaval, Jared Diamond
Working, Robert Caro
II. The 2019 Favorite Reads
(Alphabetic by First Name)
ABBY ORGAD (9):
The Baby-Sitters Club Graphic Novels #1-7 by Ann M. Martin (F).
ABIGAIL WIEBENSON:
Mysteries;
Bruno, Chief of Police (NF) by Martin Walker (F) and Night Fire by Michael Connolly's (F). Both our book club and my Village have read mysteries this year. Dupont Circle Village has launched a mystery book group. Martin Walker came to town recently and Annie Groer and I hosted a Celeb Salon for him. Great evening; Also, John Grisham's The Reckoning (F).
At Home by Bill Bryson (NF) was a fascinating — if a bit too long — history of how rooms in a house came to be and evolved. Bryson's is an explosive, capacious mind matched with a supreme storytelling capacity.
The Boy Who Was Raised as a Dog and Other Stories From A Child Psyciatrist's Notebook – What Traumatized Children Can Teach Us About Loss, Love, and Healing by Bruce Perry (NF). If you want to be reinforced about the importance of formative years, this is a chilling reminder.
For my work, two especially: Elena Aguilar's Coaching Teams (NF) and Glen Whitman and Ian Kelleher's Neuroteach: Brain Science and the Future of Education (NF).
Finally: Gerald Durrell's My Family and Other Animals; (NF) and Francisco Catu's A Line Becomes a River: Dispatches From the Border (NF).
ALLAN LATTS:
Little Black Stretchy Pants: Story of lululemon by Chip Wilson (Founder) (NF). This was an interesting book given how many people love lululemon. It as interesting because Chip did not leave the company very gracefully. It was written from his perspective and there seems to be a lot to the story and we are only hearing from one side.
The Malta Exchange by Steve Berry (F). Fun series I read that ties some historical event into some modern day mystery/action story. This one is about a deadly race for the Vatican's oldest secret.
For Audible here is what I have;
Storm Before the Storm: The Beginning of the End of the Roman Republic by Dan Jones (NF). Non-fiction/history story bringing to life the story of the tumultuous years that set the stage for the fall of the Roman Republic. It was interesting because are are some parallels between then and now.
The Ride of a Lifetime: Lessons Learned from 15 years as CEO of the Walt Disney Company by Robert Iger (NF). Very interesting story of Robert Iger's rise to be CEO of Disney (and good story about the company's last 15-20 years as well)
Educated: A Memoir by Tara Westover (NF). A scary/sadly true story about a fundamentalist Mormon who breaks her faith and escapes a terrible family situation.
The New Girl: A Novel by Daniel Silva (F). One of a long series about an Israeli Mossad spy. Very interesting book.
Fire & Blood: 300 Years Before a Game of Thrones by George RR Martin (F). Liked it; only OK.
Bourbon Empire: The Past and Future of American Whiskey by Reid Mitenbuler (NF). Pretty interesting book on the history of bourbon.
The Pioneers: The Heroic Story of the Settlers Who Brought the American Ideal West by David McCullough (NF). Can be a little slow at times by very interesting.
Heads you Win by Jeffry Archer (F). Interesting story of twoRussian immigrants, one going to the UK and one to Russia. Interesting twist in the ending
Titan: The Life of John D Rockefeller Sr. by Ron Chernow (NF). Very long but very interesting.
ANITA RECHLER:
Working by Robert Caro (NF). A masterful historian and biographer of powerful people shares how he approaches his craft. Among other things I loved learning about Caro's wife and her role – a true partner in the research and writing.
The Yellow House by Sarah Broom (NF). This memoir about a large New Orleans East family and its experience of place and home particularly spoke to me having spent 18 months in Louisiana after Katrina. I literally had Google maps open as I read the descriptions of neighborhoods and the people and family members who lived there.
Bad Blood: Secrets and Lies in a Silicon Valley Startup by John Carreyrou (NF). Yet another example of 'if you say something often enough people believe it must be true' (and if it is too good to be true, it likely is!). Remarkable and frightening how the uber charismatic young CEO of the Silicon Valley company Theranos conned so many people of stature and power. And, a great story about investigative reporting and journalism at its best.
Madame Fourcades Secret War by Lynne Olson (NF). Story of the woman who led the largest spy network in France. Not the best written book and needed editing but the little known story is incredible.
The Nickel Boys by Collin Whitehead (F). Fiction based on true story. Compelling read but emotionally difficult as impacts on kids of so-called 1960s era 'reform' school (racist, psychologically and physically horrific) are revealed.
The Day the Crayons Quit by Drew Daywalt, Oliver Jeffers (F). Fun kids book to read out loud to a 5 year old! A story told from the crayon's point of view. Antidote to the serious, grown-up, hard to deal with issues of the adult reads.
ANNIE ORGAD:
Where the Crawdads Sing by Delia Owens. (F).
BARBARA FRIEDMAN:
Washington Black, by Esi Edugyan (F). Wash is a slave on an English plantation in Barbados and before long is brought into the house to be an assistant to the owner's brother, Christopher Wilde. Christopher is a naturalist, an explorer, an inventor and an abolitionist. With a murder on the plantation witnessed by them they fly in a Cloud-cutter to get out! They go to pre-Civil War Virginia and see the underground railroad and then on to the Arctic in search of Christopher's father. In the end, Wash is a free man but deserted by Christopher, and an inventor of aquariums in his own right. But he still searches for his true self. This is a very engaging novel and very well written.
Master of the Senate by Robert Caro (NF) is a magnificent biography of Lyndon Johnson's days in the U. S. Senate. And it is extremely well written book, written in an engaging way, telling the story of Johnson's years in the Senate. When he arrives in the late 1940's as the junior senator from Texas, it is each man for himself. His mentor is Richard Russell of GA. The role of majority leader is empty, yet Johnson is first minority Whip and then Majority Leader. He sets out — and succeeds — in making it the position of Majority Leader a major position. Seniority, independent of capability, dominates committee assignment rules, but within 2 weeks, he changes all of that and puts senators, both new and tenured, in key positions. It is an engaging and fast reading 1000 pages — don't let that hold you back from reading it. Caro transforms the concept on a " political biography" into something completely new. It is an engaging, informative book and well worth the time to read it.
Passage of Power by Robert Caro (NF) is another wonderful biography as LBJ moves from the Senate to the White House. A good part of the book is downright depressing – his years as VP and the vivid hatred between the Kennedys and the Johnsons. But it all turns for LBJ on November 22 when he takes the reins and does an amazing job during the transition. This too is worth reading.
Madame Fourcade's Secret War by Lynne Olson (NF) is an excellent book (all of Lynne Olson's books are excellent) about WW II but from a different angle – the spy network in France that aided Britain in particular. It is fascinating to read about the spies and who they were and what they did. The made a difference and in a very heroic way. And amazingly, a woman was in charge of Alliance. Definitely worth the read.
Furious Hours: Murder, Fraud, and the Last Trial of Harper Lee by Casey Cep (NF) is a very interesting book and a relatively quick read. It is well written and basically about Harper Lee with a heavy dose of Truman Capote. The first half of the book is about a black reverend who was irreverent, who probably killed several people to collect on the insurance policies and who was murdered. The trial is like a real life Perry Mason read. The second half is about Harper Lee, her relationship with Truman Capote (childhood friends and the research and writing of In Cold Blood) and her life before and after To Kill a Mockingbird Bird. It is a very interesting read.
Varina by Charles Frazier (F), the author of Cold Mountain. This is an historical novel about Varina Davis, the wife of Jefferson Davis. Given a quick read on Wikipedia, the basic outline of her life and various associations is correct. It reads very well and gives you another view of the South in the mid-1800's.
Exposure by Helen Dunmore (F) is a very well written romantic novel about the Cold War era in London. It is a rapidly moving book – so rapid and thrilling there were times I had to put it aside because I was so bothered by it. I don't want to say more but I might give away the plot – read it!
BEN SENTURIA:
Human Errors: A Panorama of Our Glitches, from Pointless Bones to Broken Genes by Nathan H. Lents (NF). Human Errors shows how Evolution has not always worked to our advantage by describing features that worked once, but may not be optimum by the time they got into Humans. Easily understood and very informative.
The Color of Law by Richard Rothstein (NF). Rothstein makes the case that neighborhood segregation patterns are not just the product of prejudice (de facto) but also of the laws and policy decisions passed by local, state, and federal governments (de jure). Well written and researched.
The Secret Life of the American Musical by Jack Viertel (NF). The author illustrates the anatomy of the musical. He shows us how musicals happen, what makes them work, how they captivate audiences, and how one landmark show leads to the next. Structured like a musical, The Secret Life of the American Musical begins with an overture and concludes with a curtain call, with stops in between for "I Want" songs, "conditional" love songs, production numbers, star turns, and finales.
1812: The War That Forged a Nation by Walter R. Borneman (NF). A sweeping narrative that emphasizes America's struggle's to finally break with Great Britain and to come-of-age as a nation. A fascinating focus on local and international politics, resistance by native Americans to settlers spilling over the Appalachians and occupying their land, American ambitions to annex parts of Canada. Sometimes I skipped pages when there was too much focus on the details of naval battles on the Great Lakes. But overall a very good read that filled in a gap in my knowledge of American history.
Where the Crawdads Sing by Delia Owens (F). I resisted the pressure of this being read by every book club…….a "must read." I finally got around to it…..and they were right. One of the best novels that I have read. It works on multiple levels. A story of nature, love, mystery, coming of age, and great character development.
In the Heart of the Sea: The Tragedy of the Whaleship Essex by Nathaniel Philbrick (NF). The story of the true events that inspired Melville's Moby-Dick. A saga of survival and adventure, steeped in the lore of whaling. I loved the focus on the culture of the times and flipped more quickly through the starvation and cannibalism (intentional warning).
Beautiful Ruins by Jess Walter (F). Our book club selected this novel. Having previously read it, I resisted mightily. I gave in and re-read the book and enjoyed it more the second time. The depth of character development and plot layering makes this one of the best novels that I have ever read. Don't miss it.
BINA SHAH:
Windows of Malabar Hills by Sujata Massey (F).
Trail of Broken Wings by Sejal Badani (F).
The Storyteller's Secret by Sejal Badani (F).
One Amazing Thing by Chitra Banerjee (F).
Where Did You Go Bernadette by Maria Semple (F).
This Land Is Our Land by Suketu Mehta (NF).
BOB THURSTON:
Chocolate City: a History of Race and Democracy by Chris Myers Asch and George Derek Musgrove (NF). This is an eye-opening history of Washington DC, and it really highlights the central place of race in this history. It is a little startling, though, to read about events we remember very well and realize there's a big chunk of the book to follow. (Oops, current events turned into history rather quickly!)
Letters from an Astrophysicist by Neil DeGrasse Tyson (NF). This is a fun read, a selection of correspondence as he answers questions and challenges. Always witty, a lot of deep thinking and fresh ways to look at life, and a lot that is really hilarious. I picked this book up in an airport, thinking I was picking up Astrophysics for People in a Hurry, which I hope to read soon. So I'm calling this one "Astrophysics for people in even more of a hurry."
Becoming by Michelle Obama (NF). I'm finding this quite engaging and thoughtful, fun to read.
BRIAN STEINBACH:
Flying Home, Seven Stories of the Secret City by David Nicholson (F). While I tend toward reading history, this collection of short stories from a local writer, six of which are loosely connected, all of which are set in the DC of the 60's, and more specifically what were then working class black neighborhoods.. The setting and characters all ring true and their lives grip you. I'd read one of these online somewhere and was very pleased to find the rest just as good as that one. The bonus story at the end is a bit of a fantasy on Jimi Hendrix and the experience of seeing him play at the Ambassador theater in 1967 (but not, apparently at the free concert Hendrix did the next day on the street outside) when David was only 16, as well as growing up in DC then as a black kid going to a mostly white private school. (Disclosure: I vaguely knew David in high school, where he was three years ahead of me.) Highest praise for this one.
Undaunted Courage by Stephen Ambrose (N). The story of the Lewis and Clark Expedition, with the emphasis on Lewis. Much I did not know about him, including this service to Jefferson before being sent on the expedition, various pitfalls in even getting the expedition growing, and the rather said aftermath both for Lewis (who committed suicide) and for the expedition papers (not published until the end of the 19th c.) Full of interesting background about the political ends of the expedition and the white man's ideas at that time for dealing with the indigenous populations. Key heroes in Sacagawea, who had essentially been captured and raped before she and her "husband" joined the expedition, and Clark's slave York. Inconsistent at times, but overall a good comprehensive popular history. Fascinating to think about how much changed in the next fifty years.
Bobby Kennedy by Chris Matthews (NF). Matthews is obviously a hero worshipper, but this is full of background I did not know about his involvement in his brothers' campaigns, behind the scenes machinations, the intense prejudice that existed in the 40s and 50s toward Catholics, and the mutual distrust between LBJ and RFK as well as between (Eugene) McCarthy and RFK. Plus cameos from Joe McCarthy, Roy Cohn and Jimmy Hoffa!
March Trilogy by John Lewis, Andrew Aydin and Nate Powell (NF). A graphic novel that tells the story of John Lewis's activism and the Selma marches. The first part was very interesting for the background of the non-violent resistance movement and SNCC in Nashville and their mentors. The drawing brought it to life. I had to put it down before reading the second two parts and look forward to doing so over the holidays.
Leadership in Turbulent Times by Doris Kearns Goodwin (NF). Goodwin recycles some of her previous work on Lincoln, the Roosevelts, and LBJ and attempts to analyze what made them capable leaders in certain situations. In short, a second take at certain incidents that she has written about before in a full biographical context. I don't think she particularly succeeded in connecting them, but each section stands on its own, and I learned a lot more about the Roosevelts in particular.
BROOKE TILIS (2 & 1/3):
Ada Twist, Scientist / Iggy Peck, Architect / Rosie Revere, Engineer / Sofia Valdez, Future Prez by Andrea Beaty (F).
Should I Share My Ice-Cream by Mo Willems (F).
The Very Hungry Caterpillar by Eric Carle (F).
CAROL BOARD:
The Piano Teacher by Janice Y Lee (F). WWII story about different ways people handled the war.
The Goldfinch by Donna Tartt (F). Long but worth it. I "fell in love" with the character "Boris." About a boy becoming a man and integrity.
CAROL HAILE:
A Woman Is No Man by Etaf Rum (F). A debut novel. I fear the plight of Arab women represented is this book is (still) all too common for woman in many cultures.
After The End by Clare Mackintosh (F). Made me think long and hard about what I would do if my child was diagnosed with a terminal illness. There's no right or wrong. Very similar to the Charlie Gard story, and the author also lost a young child. Emotional read.
Wink by Rob Harrell, due out in Spring 2020 (NF). The next Wonder. Based on the author's true life experience with eye cancer in his youth. Yes, there are mean kids, but also kind ones as well. Harrell has a great sense of humor as he navigates his diagnosis and disfigurement. There are some elements of graphic novel scattered throughout in black and white. A great read for middle schoolers through adult ages.
As an aside, I hope parents/educators don't shut down their kids reading graphic novels. It's the fastest growing category to keep kids reading and are more difficult to read than a regular book. Great topics too. They are not comic books.
CAROLINE TURNER SHAPIRA:
Mindset: The New Psychology of Success by Carol Dweck (NF).

CARRIE TRAUTH:
The Red Address Bookby Sofia Lindbergh (F). This book follows the life of 96 year old Doris. She writes down her memories of her eventful life in an old address book.
Where the Crawdads Sing by Delta Owens (F). A fascinating story of the survival of Kya Clark who was left alone to survive in the North Carolina marshland at the age of ten. She was called " the Marsh Girl" by citizens in the near by town.
Educated by Tare Westover (NF). The true story of a young girl in rural Idaho. She was raised by paranoid fundamentalist Mormon parents and a physically abusive brother.
CHARLIE HAILE:
The 7 1/2 Deaths of Evelyn Hardcastle by Stuart Turton (F).
Anonymous Source by A C Fuller (F).
Ninth House by Leigh Bardugo (F).
The Boat Man by Dustin Stevens (F).
A Better Man by Louise Penny (F).
The Long Call by Ann Cleeves (F).e
CHRIS BOUTOURLINE:
From mid-year: There, There by Tommy Orange (NF).
On Earth We're Briefly Gorgeous by Ocean Vuong (F). Pushed the boundaries of my comfort zone. I think it should come with a "trigger warning " for sensitive readers due to instances of violence towards animals (two examples, one "conventional" and one, especially hard to shake, ritual). The book transcends it's form as a letter written from a son to his mother. At various times it reads as a history, a declaration, an apology, a "shock and awe" attack, an explanation, and as an outlet for "survivor's guilt". A missive, ostensibly meant to inform his mother (although its delivery is uncertain), is, at it's root, more about the writer's quest for self-understanding.
Little Fires Everywhere by Celeste Ng (F). Kept me enthralled throughout. The story, set in the planned community of Shaker Heights, Ohio demonstrates the pitfalls aptly described by the line "The best laid plans…often go awry". Some themes in the book include birthright, origins, entitlement, exclusion and inclusion, wealth, race, conformity, family dynamics, work, expectations and deviations. It was a hard book to "put down". It's piqued my interest in planned "utopian" communities and how successful, or not, they are.
The Souls of Black Folks by W.E.B. Du Bois (NF). Written in 1903, this sociological and political work outlines the short-comings of Reconstruction, the plight of African-Americans in 1903 and suggestions for improving their lives. It was fascinating, and sad, to read as many of the problems Du Bois describes persist a century later.
As for books that made a lasting impression on me, ***The Scarlet Letter by Nathaniel Hawthorne (F). (I was a bit dense not to immediately pick-up on a character named "Pearl" in ***Little Fires Everywhere–see above). ***All the Names by Jose Saramago (F) and ***Crime and Punishment by Fyodor Dostoyevsky (F).
***A Confederacy of Dunces by John Kennedy Toole (F) is, like the W.E.B. Du Bois book, one I only became aware of due to my book club (shameless plug for book clubs). The protagonist, Ignatius J. Reilly, is an, almost literally, larger than life character who waddles through New Orleans in this, largely, indiscriminate skewering of various individuals, groups, and values. It didn't often make me laugh out loud but it maintained a generally high level of mirth throughout it's surrealist depiction of it's characters and the city (I read about a Tulane professor who assigned it and was surprised by the negative response- one student said he thought it "painted the city in a bad light"- that did make me laugh out loud). Wikipedia states that many locals and writers consider it to give the truest picture of New Orleans (for me it conjured up a memory of being served one of the famous "Hurricane " cocktails at Pat O'Brian's, circa 1970, when I was 13 and my parents were busy at a sociology conference. If you've been feeling confined by political correctness this may be an antidote but, remember the saying "it takes one to know one ". The back story of this Pulitzer Prize winning novel is almost as crazy as the book.
Another book that made a lasting impression is ***Ethan Frome by Edith Wharton (F) which I read in about 7th grade and is the first book I recall shedding a tear over. I've always thought that I cried at the sledding scene, but in reading about the plot just now (I'd forgotten much of the story) I realize it may have been in how the aftermath played out

CHRIS ROTHENBERGER:
Angela's Ashes by Frank McCourt (NF), published 1996. This is a deeply moving memoir of Frank McCourt as see through eyes of a child. Frank is raised in severe poverty in Limerick, Ireland, and his story recounted with amazing detail and feeling to the point where you feel his pain, wretched experiences and landscape of the early 1930's in Ireland. It is a story of hope, survival, love, endurance and forgiveness. In this book we feel his character, struggle and events of his youth. While it is a biography, the story has a novel-like quality and is very engaging, though very sad at times. His viewpoint as a child, humorous recounting of his life and vivid images make us see, smell and feel the life he led. Mr. McCourt was a Pulitzer Prize-winning author. He also wrote 'Tis which is a sequel and recounts his life after coming to America at age 19. Angel's Ashes also was developed into a movie.
The Kite Runner by Khaled Hosseini (F). This book is the unforgettable and vivid story that is powerful and stays with you after the read is done. It is an award winning story about two young boys in Afghanistan before the Soviets and Taliban (1965) and the fracture that occurs between them. It recounts love and beauty of country and one's homeland and the traditions and relationships that bind. The background of religious and political tension is authentic in this complex story which contains the themes of how life choices can color an entire life and result in a quest for atonement. Hosseini is truly a gifted story teller, and this is also revealed in his other compelling books A Thousand Splendid Suns and And the Mountains Echoed. Without a doubt, his stories are the type that both educate and stay with you. Each are excellent Book Club selections.
CHRISTOPHER MCCLEARY:
All Systems Red: The Murder Diaries, #1 by Martha Wells, Kevin Free… (F).
CINDY MARGOLIES:
My favorite reading discovery this year was a series of slender, accessible books by Thich Nhat Hanh, entitled Mindfulness Essentials.(NF). It includes several How to…'s that are gems. They are spare, poetic, and inspiring of how to be more present, and ultimately, grateful for what is there in the moment. They are all about the benefits of pausing.
For example, How to Walk encourages the reader to move more slowly and take in the beauty of the environment. How to Eat is about how to eat more slowly and mindfully and thereby enjoy food more. How to Fight is actually one of the most helpful, with advice on how to develop the skill of "loving speech," especially in the midst ofanger. How to Sit is a simple guide about how to meditate. https://www.goodreads.com/series/158624-mindfulness-essentials
CHUCK TILIS:
Oliver Wendell Holmes: A Life in War, Law and Ideas by Stephen Budiansky (NF). Books about the Supreme Court or its Justices are quite timely for those of us concerned about fairness at the highest level. This book actually takes one on a journey of an incredible human being. His work on the Court didn't start until he was in his sixties, but his legacy as a authoritative author prior to appointment, military officer and jurist can help us better understand the evolution of the Court and the complete details of a heroic life worth knowing about.

CINDY OLMSTEAD:
Just Mercy. A Story of Justice and Redemption by Bryan Stevenson (NF). A powerful true story about the potential for mercy to redeem us, and a clarion call to fix our broken system of justice—from one of the most brilliant and influential lawyers of our time NF
Palaces of the People, How Social Infrastructure Can Help Fight Inequality, Polarization, and the Decline of Civic Life by Eric Klinenberg (NF). "A comprehensive, entertaining, and compelling argument for how rebuilding social infrastructure can help heal divisions in our society and move us forward." — Jon Stewart.
The Only Woman in the Room by Marie Benedict (NF). A fantastic story, instant NYT bestseller, about Heddy Lemar, beauty, married to an Austrian arms dealer during WWII, screen star, scientist whose groundbreaking invention revolutionized modern communication defender.

White Fragility: Why Is It So Hard for White People to Talk about Racism by Robin Di Angelo (NF) is a vital, necessary and beautiful book, a bracing call to white folk everywhere to see their whiteness for what it is and to seize the opportunity to make things better now. DiAngelo joins the front ranks of white anti-racist thinkers with a stirring call to conscience, and most important, consciousness, in her white brothers.
DAVE KATTAN:
Killing Commendatore by Harukami (F). Somewhere between Don Giovanni and The Shining, Murakami's latest was delightfully inviting. I've read a good deal of his work, and the only one that captivated me as much as this was 1Q84 (which I intended to re-read this year and failed). A lot of his work borders on the "just plain weird" side of the wall – what's happening isn't obvious to a plot of character development, it just sort of happens. But that's not the case with Killing Commendatore; it reads more like a mystery than straight fiction (again, the same as 1Q84). Recommend.
The Water Dancer by Ta-Nehisi Coates (F). I had been waiting for Coates' foray into fiction, since I have been a big fan for a long time (For The Horde!). The story is of a slave boy who is the son of the plantation owner, and who is spirited away by the Underground Railroad for his ability of "conduction", to send people (including himself) far away. I wasn't enamored with it as I thought I would be – TNC is still a uniquely gifted wordsmith, and the world he creates is frighteningly and astonishingly real, but it just didn't capture me like I expected. I think it might speak to some different gifts of Coates; I had always thought he was a great storyteller and reporter, with his weaving of personal stories to a larger narrative. But I think now that his real gift is argument, the craft of constructing not a story, but animating the motivation for change.

DAVID STANG:
Many decades ago when I first began to read ancient Buddhist texts in English translation I became quite curious about what the sage old Buddhist authors meant when they employed the term "Sentient Beings." During my high school and college years I remember being taught that only human beings can be considered to possess consciousness. The Skinnerian Behaviorist writings we were assigned to read asserted that the most intellectually advanced animals are capable of nothing more sophisticated than a simple reflex derived from "operant conditioning". B.F. Skinner believed that over-exalted human beings were similarly stunted. Understandably, as time passed, I erroneously concluded that the Buddhist authors, when referring to sentient beings, must have meant only those human beings who had cultivated a sound and well developed mind which could only have resulted through a lifetime of meditation.
Several decades ago I began to wonder if other forms of life could also be considered sentient beings. This curiosity resulted in my discovering a number of fascinating books which shed much light on my longtime quest to understand the nature of sentient beings. Each are discussed briefly below in the form of mini-book reviews. But having read most of them over the past at least five or six years and begun to experiment with communicating with non-human sentient beings I became quite interested in learning more about their consciousness and our consciousness of them and the consciousness of how we communicate with each other.
See David Stang's Extended List of Favorite Books on Consciousness

DIXON BUTLER:
The Alchemy of Air: A Jewish Genius, a Doomed Tycoon, and the Scientific Discovery That Fed the World but Fueled the Rise of Hitlerby Thomas Hager (NF). Amazing historical insight.The Hare with Amber Eyes by Edmund de Waal (NF). Insights into late 19th century art history and the Holocaust.
How to Hide an Empire by Daniel Immerwahr (NF). US history omitted from standard telling; a must read.
DONNA POLLET:
The World That We Knew by Alice Hoffman (F).
Ask Again, Yes by Mary Beth Keanne (F).
Long-time favroties:
***The Warmth of Other Suns by Isabel Wilkerson (NF).
***My Grandmother Asked Me to Tell You She's Sorry by Fredrik Backman (F).
***Just Mercy by Brian Steveson (NF).
***The Ugy Pilgramage of Harold Frye by Rachel Joyce (F).
***Cutting for Stone by Abraham Verghese (F).
***My Own Country: A Doctor's Story of a Town & Its People in the Age of AIDS by Abraham Verghese (NF).
***Being Mortal by Atule Gawande (NF).
***Plainsong by Kent Haruf (F).
***City on Fire by Garth Risk Hallberg (F).
ED SCHOLL:
Enlightenment Now: The Case for Reason, Science, Humanism, and Progress by Steven Pinker (NF). A very provocative book with lots of data that make the case that human society has progressed and flourished since the time of the Enlightenment and we are undoubtedly living in the best of times. In spite of current pessimism about the state of the world, Pinker is hopeful, while not complacent. Bill Gates said about the book, "My new favorite book of all time."
Factfulness: Ten Reasons We're Wrong About the World — and Why Things Are Better Than You Think by Hans Rosling (NF). In the same vein as Enlightenment Now, Rosling describes ten instincts we have (negativity, fear, generalization, blame, urgency, among others) and why they cause us to misunderstand the world we live in. The book is filled with examples of how our natural instincts blind us to progress being made in the world, especially in the area of human development. For example, did you know that in the last 20 years, the proportion of the world population living in extreme poverty has almost halved?
Just Mercy: A Story of Justice and Redemption by Bryan Stevenson (NF). This book made me angry at the pervasive injustice in our criminal justice system towards poor people and people of color. It also gave me hope, thanks to the inspiring stories of the author who succeeded in freeing many people wrongfully convicted. He also argued several cases before the Supreme Court that resulted in prohibitions of sentencing children under 18 to death or to life imprisonment without parole.
ELI ORGAD (15 days away from 11)A
Spy School Series by Stuart Gibbs (F).
The Fun Jungle Seriesby Stuart Gibbs (F).
Moon Alpha Base Seriesby Stuart Gibbs (F).
ELIZABETH LEWIS GOODMAN:
Washington Black by Esi Edugyan (F). A novel worthy of Dickens with its plot twists, unspeakable cruelty and surprising compassion. It is replete with incredible events and yet contains historical verisimilitude all told in modernist garb by an unreliable narrator who happens to be an artist; so be ready for the most delicious descriptions.
ELIZABETH TILIS:
The Great Alone by Kristin Hannah (F).
Where the Crawdads Sing by Delia Owens (F).
The Heart's Invisible Furies by John Boyne (F).
A Nearly Normal Family by M.T. Edvardsson (F).
The Last Stone by Mark Boden (NF).
ELLEN KESSLER:
Where the Crawdads Sing by Delia Owens (F). Loved it; the lyrical descriptions of the marsh as it educated this thrown away child were striking)
Education by Tara Westover (NF). A marvel of what she could achieve despite her backgound.
An American Marriage by T. Jones (F). Life is not fair.
A Gentleman in Moscow by Amor Towles (F). So entertaining; l tried to read another book by him but didn't like it.
Wise Aging by Rachel Cowan. (NF). l am beginning this book for a class by our Rabbi, so it is too early to recommend, but it is interesting so far-and not fiction, which is a change for me.
The Last Watchman of Old Cairo by Michael David Lucas (F). l reviewed this book twice, for different groups, and l found it cleverly constructed and.extremely interesting.
Being Mortal by Atul Gwande (NF). So thought provoking by Indian MD. How long should life be prolonged? What is living?
Everything l Never Told You by Celeste Ng (F).
The Jew Store by Stella Suberman (NF). l read this book 20+ years ago, and when l was asked to review a book in January, l chose it; the stories of her life in a rural Tenn.. town remind me of the stories from my.mother of her childhood in Milan, GA where her family owned the "Jew Store."
ELLEN MILLER:
Non-Fiction
Midnight In Chernobyl: The Untold Story of the World's Greatest Nuclear Disaster by Adam Higginbotham (NF). This book really knocked my socks off. While filled with technical details about nuclear power that might put you off, plunge through that to understand the graft and corruption, the cover-up and denial of the salient facts of the world's biggest nuclear disaster. From the design and building of the nuclear power plant in the Ukraine, to its operations, the accident and the clean up and cover up, this book is astonishing. I still can't quite figure out how the author put it all together and then how he wrote a true 'page-turner' read. (Note: if you are slightly obsessed by the Russians (I am) you might also want to read Bill Browder's New York Times best selling nonfiction
Red Notice: A True Story of High Finance, Murder, and One Man's Fight for Justice by Bill Browder (NF). Also a page-turner, this one concerns financial investors in Russia, the oligarchs and the government. It focuses a bit to much on the author's role, but its descriptions of "how Russia does business" is frightening. One review called it a "financial caper, a crime thriller, and a political crusade." It is indeed all of this. (Midyear HT to CTH for this one!)
Broke: Hardship and Resilience in a City of Broken Promises by Jodie Adams Kirshner (NF). I am usually struck by the amount of research that goes into producing a book like this one. It's fantastic in its compelling narrative of Detroit's bankruptcy, especially of the promises made and not kept and the impact on real people of that once thriving city. If you think they've made progress in bringing the Detroit "back," you should read this book. You may change your mind.
Solitary by Albert Woodfox (NF).. (Long listed for the National Book Award.) I think you know I have a special interest in the American prison system, and this book is an extraordinarily compelling. It is a memoir of the four decades this man spent in prison, mostly in solitary confinement for committing a crime(s) he did not commit. It takes place in the now infamous prison in Angola, Louisiana. Among the fascinating details of the story was Woodfox's membership in the Black Panther Party and how that became another cudgel in the hands of authorities. It's a terrifying story.
American Prison: A Reporter's Undercover Journey into the Business of Punishment by Shane Bauer (NF). (PEN/John Kenneth Galbraith Award for Nonfiction Nominee for Shortlist.). From your prison-lit reader here's anther must read. The author of this book was hired as a $9 an hour entry-level prison guard at a Louisiana prison. This story focuses on the impact of private prisons and how they became entrenched in the South as part of an effort to keep the African-American as a labor force in place in the aftermath of slavery. It is astonishing. And horrifying. And it's another must-read.
Fiction

The Water Dancer by Ta-Nehisi Coates (F). This is Coates' first entry into fiction, and it's a wonderful one. It tells the story of a young man born in slavery who is separated from his mother at a very young age. He escapes his Virginia plantation, and with pluck, persistence, and determination, he lives his life saving others. He is also endowed with supernatural powers. (That sounds a bit weird, but it works in the context of the story.) The story line is not so different from the story told in the popular movie Harriet, which tells the story of Harriet Tubman, known for her own personal bravery and the sacrifices she made to bring her family and others out of the South. The Water Dancer is amazingly well writte
Drive Your Plow Over the Bones of the Dead by Olga Tokarczuk (F). This book won the Nobel Prize for Literature this year, and it's well deserved. (It was also a nominee for the Man Book International Prize and the National Book Award Nominee for Translated Literature.) I love this writer and have previous read at least one other of her books (Flights, 2007), which I have thoroughly enjoyed. This is the story of a quirky, cranky old woman who spends her life taking care of summer cottages of wealthy Warsaw residents and living as a recluse as she translates William Blake from English to Polish. One day her neighbor turns up dead, and in her own inimitable way our heroine sticks her nose into the police's business to solve the crime. The book turns into a 'who-done' murder mystery. This is a wonderful character you must get to know
Disappearing Earth by Julia Phillips (F). National Book Award Finalist. I'm not a fan of debut novelists as a rule, but this one might make me more open-minded. It takes place in the Russian remote area called Kamchatka. (I read a lot about Russians.) Two girls are kidnapped and not found. Their community is devastated. Each of the following chapters is a month over the next year. There are a series of overlapping stories in beautiful places with vivid portraits of people all impacted by this event. It's a beautiful book.
The Bluest Eye by Toni Morrison (F). When Tony Morrison died in August of this year, I felt compelled to read something by her that I hadn't previously read, and this was my choice, Morrison's first novel (1970). What an amazing one. It is the story of a African-American, eleven-year old girl in Ohio by the name of Pecola Breedlove, who prays for her eyes to turn blue. It is a powerful, heartbreaking, devastating read.
Turbulence by David Szalay (F). I loved this book, maybe because I am a traveller. It's a short intense study of relationships and the interconnectedness of the modern world. It's very clever and well-written. Each chapter is title by a designated a flight route ( "LGW-MAD," "DSS-GRU," "SEA-HKG), and each one picks up after the last until it comes full circle. This is an elegant read
No-No Boy by John Okada (F). This book was first published in 1978, and it's a lightly fictionalized account of the author's life. Okada was born in Seattle, Washington, in 1923 and this book tells the story of a Japanese –American man who was a "No-No" boy, a Japanese-American man who would neither denounce his Japanese background nor fight for the U.S. Army during WWII. After spending two years in a Japanese internment camp, and two years in prison, he belonged "no where." I have read no better description of the internal and external struggles fought by Japanese-Americans in that time period. Interestingly, the Japanese-American community ignored the book, and the author considered it a failure. After his death, it was revived and reviewed for what it is: an astonishing account of the hardships of Japanese Americans after WWII.
Nothing To See Here by Kevin Wilson (F). This is a whacky and sweet "coming of age story" about a young woman who is hired by her wealthy best friend to take care of two stepchildren who, when angry, burst into flames. I know it sounds ridiculous but it's a great, heartfelt, and sometimes terribly funny read. It's a great break when you need something different.

This Tender Land by William Kent Krueger (F). Imagine a book that is a combination of The Nickel Boys and Where the Crawdads Sing. That's the story and feel of this book which is set in 1932 in Minnesota. The setting is a place called the Lincoln School where hundreds of Native American children, forcibly separated from their parents, are sent to be educated. One orphan is Odie O'Banion, a lively boy often on the cusp of punishment. Eventually, he and his brother Albert, their best friend, and a brokenhearted little girl run away. These four orphans cross paths with others who are also adrift. The book feels like a depression-era epic of struggling farmers, traveling faith healers and the displaced. With the feel of a classic, this is a book about kindness and faith. It was also a great break from reading prison-lit.
The Dutch House by Ann Patchett (F). No doubt others have raved about this one.
The Nickel Boys by Colson Whitehouse (F). Also others have identified this one too as a favorite.
And one footnote; I reviewed my favorite books from the first six months, and I encourage you to read The Confessions of Frannie Langton by Sara Collins (F), Normal People by Sally Rooney (F), Love is Blind by William Boyd (F), An American Summer: Love and Death in Chicago by Alex Kotlowitz (NF), Bad Blood: Secrets and Lies in a Silicon Valley Start-up by John Carreyou (NF), Working by John Caro (NF), What You've Heard Is True: A Memoir of Witness and Resistance by Carolyn Forche (NF), Furious Hours: Murder, Fraud and the Last Trial of Harper Lee by Cep Casey (NF), No Visible Bruises: What We Don't Know About Domestic Violence Can Kill Us by Rachel Louise Snyder (NF), and Say Nothing: A True Story of Murder and Memory in Northern Ireland by Patrick Radden Keefe (NF).
Even on review, those rise to the top of my best reads for the year.
ELLEN SHAPIRA:
The Nickel Boys by Colson Whitehead (F). A griping novel exposing the mistreatment of African American youth in 1960's Florida.
The Dutch House by Ann Patchett (F). A family saga exploring an intense brother/sister relationship and their relationships with a father who dies while they are young and a stepmother whom they are stuck with afterwards. Ann Patchett is one of my favorite authors, and I have liked all of her books, including Bel Canto.
Normal People by Sally Rooney (F). A quirky love story set in Ireland that explores a complicated relationship between two young people trying to find their way. I enjoyed it because it was brutally honest in its depiction of contemporary relationships and the way young people develop their true sense of self while using others in a relationship. This book was longlisted for the Man Booker prize, but it may not be liked by those who want an easy read.
Furious Hours, Murder, Fraud and the Last Trial of Harper Lee by Casey Cep (NF). This is a true-crime thriller which becomes a miniature biography of Harper Lee. By telling the fascinating story of a rural black preacher who was accused of murdering five of his family members and the subsequent years of investigation of the story by Harper Lee, the reader learns about the difficulties Harper Lee had as a writer after the publication of To Kill A Mockingbird made her famous.
ELLIOTT TROMMALD:
By far the best reading for me this year was reading Joan Didion's earlier writings. In the 60s and until I retired in 2001 I skimmed some of her books. This year I read two of them (slowly) and am reading more. Her observations of the 60s need to be reread and felt. What powers she had then — and has now! Her sentences and descriptions strike with the force of a sledgehammer and ice pick. Her choice of words makes me want to revise everything I write. Slouching Towards Bethlehem – 1968 (NF). I strongly recommend. Political Fictions – 2001 (NF) is more relevant to today than it was then! And if you love writing, consider getting the collection of her books written before 2005 (We Tell Ourselves Stories in Order to Live: Collectible Nonfiction, 2005). That book includes Slouching and Fictions.
The best book I have read in the last 10 years remains John Williams – ***Stoner – and I have read it four times now, discussed it in different company, and continue to learn how different people approach life and more about how I approach it.
EMILY NICHOL GROSSI:
Mid-year Favorites:
How Democracies Die by Steve Levitsky & David Ziblatt (NF).
Beartown by Frederick Backman (F).

New ones include:

Say Nothing: A True Story of Murder and Memory in Northern Ireland by Patrick Radden Keefe (NF). "Many a writer has attempted to parse the 400 years of colonial/sectarian violence that preceded the Troubles in Northern Ireland. But Say Nothing shows young paramilitaries compelled by more recent, deeply personal history: an aunt who lost her eyes and hands while setting a bomb, peaceful marchers ambushed and stoned on a bridge. With no dog in the race, an outsider such as Keefe can recount with stark, rousing clarity the story of an IRA gunman trying not to scream as a doctor sews up his severed artery in the front room of a safe house while a British armored tank rumbles outside. Or describe how Jean McConville, a widowed mother of ten, came to be suspected of being an informer, a charge which led to her being taken from her home by the IRA one night in 1972, her young ones clinging to her legs. Hastened to her grave by a bullet to the back of her head, her bones lay buried on a remote beach for thirty years, years during which her children were left to live and work alongside neighbors they suspected, yet dared not accuse, of being responsible for her death. With the pacing of a thriller, and an intricate, yet compulsively readable storytelling structure, Keefe's exhaustive reportage brings home the terror, the waste, and the heartbreaking futility of a guerrilla war fought in peoples' homes as well as in the streets. And he captures the devastation of veterans on both sides, uneasily enjoying the peace that finally came while wondering if they had fought the good fight or been complicit in murder all along."
A Star Called Henry by F, Roddy Doyle (F). An historical novel about a boy who grew up in the slums of Dublin and participated in the 1916 Easter Rebellion, Doyle's book is thoroughly engaging, funny and poignant, and provides a wonderful sense of time and place in Ireland at a time of great upheaval and self-determination.
In the Woods by Tanya French (F)
The Witch Elm by Tana French (F).
Broken Harbor by Tana French (F).
Faithful Place by Tana French (F).
The Likeness by Tana French (F).
I was absolutely besotted with five of Tana French's Dublin Murder Squad books. These crime fiction novels are emotionally riveting, criminally intricate, give a great sense of place (mostly in and around Dublin), and the character development is superb. Excellent, exciting reads. I was sad every time one ended.
Ireland: The Autobiography: One Hundred Years of Irish Life, Told by Its People by John Bowman (NF). First-person accounts of the cultural, social, and political changes that have swept Ireland during the past 100 years. From de Valera and Pearse to Mary Robinson and Nell McCafferty, this book engages and educates.Y
Okay for Now by Gary D Schmidt (F). One of the best books I've ever read, young adult or not. A gorgeous, powerful, sad, inspiring story of a young boy from a poor family headed by an abusive, insecure father. Doug's story proves the power and import of mentors, teachers, and friends, a loving mother, and listening to ones own light and voice.
No Visible Bruises: What We Don't Know About Domestic Violence Can Kill Usby Rachel Louise Snyder (NF). "[Snyder] has written a book about everything: about men who beat and kill their wives or girlfriends; about people who work to predict murder, and those who try to heal the abusers; and also, deeply, about gender, poverty, depression, despair, privilege, law enforcement, incarceration, justice, mental health, and politics . . . It takes a writer of uncommon talent and confidence to pull this off. Snyder's…investigation is intellectual and unsparingly complex." – Masha Gessen

Things We Didn't Talk About When I Was a Girl by Jeannie Vanasco (NF). "Jeannie Vanasco will be the first to admit that what happened to her is not uncommon. Another sexual assault statistic, she remained silent for 14 years before doing something rather extraordinary, and that is where her story takes a rare and profound turn: Vanasco reached out to her rapist, once a long-time friend, and he not only admitted what he'd done, he apologized. Her book chronicles this reckoning, and in doing so adds a different dimension to the #MeToo conversation—one more intimate, insidious, and full of improbable grace. There will be much debate about Vanasco's decision to give her abuser this platform, something she openly struggles with in the pages of this powerful memoir. But if the root causes of sexual violence are not confronted, particularly from a perpetrator's point of view, it will continue. One other fascinating element of Vanasco's provocative, but cathartic account, is the interrogation of femininity itself, and how, for many women, the impulse to placate and praise puts them in vulnerable positions. With Things We Didn't Talk About When I Was a Girl Vanasco regains some of the power that she lost." — Erin Kodicek

Know My Name by Chanel Miller (NF). Incredibly powerful, gorgeously written, must-read memoir by the woman formerly known as Emily Doe, the Stanford rape victim. She is Chanel Miller, a gifted, infinitely human woman whose book should be read by all.

She Said: Breaking the Sexual Harassment Story That Helped Ignite a Movement, by Jodi Kantor and Megan Twohey (NF). From the Pulitzer Prize-winning reporters who broke the news of Harvey Weinstein's sexual harassment and abuse for the New York Times, this book is meticulously researched and incredibly powerful (and enraging). I couldn't put it down and will forever call these women heroes. Read alongside Catch and Kill by R. Farrow.
Catch and Kill by Ronan Farrow. (NF). "In a dramatic account of violence and espionage, Pulitzer Prize-winning investigative reporter Ronan Farrow exposes serial abusers and a cabal of powerful interests hell-bent on covering up the truth. At any cost." Also about the Weinstein assaults and the stunning attempts over decades to cover them up, Farrow writes another powerful, engaging work about about abuse of power and entitled behavior by powerful men.M
The Education of an Idealist by Samantha Power (NF). I just love Samantha Power and really enjoyed this very personal, illuminating account of her youth, education, war correspondent experiences, time working for Obama, and more. A great read.
ERIC STRAVITZ:
Mystic River by Dennis Lehane (F). Psychological thriller set in a South Boston neighborhood. Written in direct, powerful prose.
21 Lessons for the 21st Century by Noah Yuval Harari (NF).
TransAtlantic by Colum McCann (F). Ambitious and wide-ranging novel that launches with a gripping description of the first non-stop transatlantic flight and continues with separate chapters that weave through different time periods.
Between the World and Me by Ta-Nehisi Coates (NF). Written as a message to the author's son, a lesson in perspective from an important American voice.
Say Nothing by Patrick Radden Keefe (NF). Takes you through The Troubles in Ireland. Reads like a fast-paced novel.
FRAN RENEHAN:
Two that I especially liked:
Winter Garden by Kristen Hannah (F). Painful story of two daughters and their relationship with their Mother.
Eleanor Oliphant Is Completely Fine by Gail Honeyman (F). Quirky woman and her relationship with her co-worker and her mother! It grew on me.
FRUZSINA HARSANYI:
I'll stand by the books I listed mid-year. And add two more.
Working by Robert Caro (NF). I listened to Caro on Audible reading his reflections on the process of researching and writing his books on Robert Moses and Lyndon Johnson. The books were motivated, he says, by his interest in the sources and uses of political power, which is also the theme of this book. It is his shortest book and not really a memoir, he says. Nevertheless, it says so much about Caro, his wife and partner, his subjects, his attention to detail in research, his magnificent use of language to create unforgettable vignettes of his characters, his understanding of history and politics, his humanity, his ability to be objective without abandoning moral judgment. I craved more when I finished it and so I bought the book to read it.
Where the Crawdads Sing by Delia Owens (F). I don't usually like coming-of-age stories and don't trust ones that have been on the NY Times best seller list for 39 weeks (Millerstime readers can be such snobs), but this one set in the coastal area of North Carolina about a poor, un-schooled white girl living in the wild is beautiful. The story of Kya, the "Marsh girl," her interactions with the town folk, her education in and about nature, her struggles and triumphs, is told beautifully. The author has previously written non-fiction books about nature and her knowledge is displayed in the rich detail of this book. Listening to it on Audible while walking in the woods or on the beach was a great pleasure. Addendum: Now on the NYT best seller list for 67 weeks and a story about its success below the fold in the Sunday Times Dec. 22, 2019.
Bad Blood: Secrets and Lies in a Silicon Valley Startup by John Carreyrou (NF). This is the story of the rise and fall of Theranos founder and CEO Elizabeth Holmes. She was an arguably brilliant and definitely young entrepreneur in the heady environment of Silicon Valley. Some thought she was the next Steve Jobs promising to revolutionize the medical industry with her medical device that promised to make blood testing faster and easier. Written by a Wall Street Journal reporter, the book is a page-turner. How could she deceive so many smart and experienced people who agreed to be on her board and legitimized her claims? How could CEO's of major companies invest without appropriate due diligence? How could employees continue to believe when they saw the false and falsified data? As they say, you can't make this stuff up. It's full of lessons, and if I were (still) teaching, it would be required reading.
Go, Went, Gone by Jenny Erpenbeck (F) and No More Boats by Felicity Castagna (F). Both these books are about the immigrant experience (from the refugee's perspective) and the immigration crisis (from the national perspective). The first is set in Germany; the second in Australia. The authors explore this immensely important contemporary topic and lay bare real life issues as only good fiction can. What it really means to be an immigrant even in a country that said it wants you …Germany. Why older immigrants can be so unaccepting of newer ones … Australia's experience with boat people.
Leadership in Turbulent Times by Doris Kearns Goodwin (NF). Goodwin does it again! In this book, she combines current research on leadership with her extensive knowledge of presidential history. The result is four unforgettable portraits: Lincoln as an example of transformational leadership; Teddy Roosevelt demonstrating crisis management; FDR turnaround leadership; and Lyndon Johnson exhibiting visionary leadership. Her writing is superb. The lesson timely. I devoured this book and wish I could teach a course from it.
The Pioneers by David McCullough. (NF) This book is what the title says: it's about pioneers opening up the Northwest Territory in the late 18th century and settling in Marietta on the Ohio River. I have been fascinated with pioneers since I was a child (not that I would even go camping) and this book filled my imagination with real stories of hardship, adventure and death-defying courage that became the American story.

| | |
| --- | --- |
| Best over last 5 years: ***Judas by Amos Oz (F), ***Warmth of Other Suns by Isabel Wilkerson (NF and discovering William Boyd and Kate Atkinson and reading everything they wrote. | |
GARLAND STANDROD:
The Catalogue of Shipwrecked Books: Christopher Columbus, His Son, and the Quest to Build the World's Greatest Library by Edward Wilson-Lee (NF). This book details the fascinating history of Christopher Columbus's illegitimate son Hernando Colon, guardian of his father's flame, courtier, bibliophile and catalogue supreme, whose travels took him to the heart of 16th-century Europe in a quest to create a library of universal knowledge. A fascinating history in an area where I was completely ignorant.The impeccably researched and vividly rendered account of the quest by Christopher Columbus's illegitimate son to create the greatest library in the world—"a perfectly pitched poetic drama" (Financial Times) and an amazing tour through sixteenth-century Europe.
Hernando traveled with Columbus on his final voyage to the New World, a journey that ended in disaster, bloody mutiny, and shipwreck. After Columbus's death in 1506, the eighteen-year-old Hernando sought to continue—and surpass—his father's campaign to explore the boundaries of the known world by building a library that would collect everything ever printed: a vast holding organized by summaries and catalogues, the first ever search engine for the exploding diversity of written matter as the printing press proliferated across Europe. Hernando restlessly and obsessively amassed his collection based on the groundbreaking conviction that a library of universal knowledge should include "all books, in all languages and on all subjects," even material often dismissed as ephemeral trash: song sheets, erotica, newsletters, popular images, romances, fables.
Who knew that Christopher Columbus had a son, even if illegitimate? I didn't.
The Club: Johnson, Boswell, and the Friends Who Shaped an Age by Leo Damrosh (NF). In the 1950's I saw Peter Ustinov play Samuel Johnson on a Sunday afternoon TV show and I was hooked by his character. I read Boswell and wrote a term paper on Johnson and his circle in high school. Now 63 years later, an excellent book has been published on the subject I covered in 1857. Named one of the ten best books of 2019 by the New York Times, this captivating book brings alive a brilliant, competitive, and eccentric cast of characters — with the friendship of the "odd couple" Samuel Johnson and James Boswell at the heart of his narrative,
The Russian Cosmists: The Esoteric Futurism of Nikolai Fedorov and His Followers by George M. Young (NF). The nineteenth and early twentieth century saw the emergence of a controversial school of Russian thinkers, led by the philosopher Nikolai Fedorov and united in the conviction that humanity was entering a new stage of evolution in which it must assume a new, active, managerial role in the cosmos. In the first account in English of this fascinating tradition, George M. Young offers a dynamic and wide-ranging examination of the lives and ideas of the Russian Cosmists. Suppressed during the Soviet period and little noticed in the West, the ideas of the Cosmists have in recent decades been rediscovered and embraced by many Russian intellectuals. Their history explains why Russia was so invested in the exploration of space.
The Shadow of Vesuvius: A Life of Pliny by Daisy Dunn (NF). One of the favorite places I have visited several times is Pompei, and I will read any book about Pompei and this one is a gem which is about Pliny the Elder who perished during the eruption of Vesuvius in 79 AD, and who left behind an enormous compendium of knowledge, his thirty-seven-volume Natural History, and a teenaged nephew who revered him as a father. Grieving his loss, Pliny the Younger inherited the Elder's notebooks―filled with pearls of wisdom―and his legacy. The Shadow of Vesuvius is mainly a literary biography of the younger man, who would grow up to become a lawyer, senator, poet, collector of villas, and chronicler of the Roman Empire from the dire days of terror under Emperor Domitian to the gentler times of Emperor Trajan.
Lucky Per by Henrik Pontoppidan & translated by Naomi Lebowitz (F). A true neglected classic, this sweeping 1904 novel is a Modernist masterpiece and arguably "the great Danish novel"– but is only newly available in English. Having been to Denmark and having really enjoyed the country, I found this novel to be quite interesting. Lucky Per is a bildungsroman about the ambitious son of a clergyman who rejects his faith and flees his restricted life in the Danish countryside for the capital city. Per is a gifted young man who arrives in Copenhagen believing that "you had to hunt down luck as if it were a wild creature, a crooked-fanged beast . . . and capture and bind it." Per's love interest, a Jewish heiress, is both the strongest character in the book and one of the greatest Jewish heroines of European literature.
True Grit by Charles Portis (F). In 1963 when I worked for the New York Herald Tribune, I met Charles Portis because he too was from Arkansas. Little did I know that in 1969 I would be reading a serial in the Saturday Evening Post which turned out to be True Grit, a modern American classic set in my hometown of Fort Smith. True Grit tells the story of Mattie Ross, who is just fourteen years of age when a coward going by the name of Tom Chaney shoots her father down in Fort Smith, Arkansas, and robs him of his life, his horse, and $150 in cash. Mattie leaves home to avenge her father's blood with the one-eyed Rooster Cogburn, the meanest available U.S. Marshal, by her side. David Mamet considers True Grit to be one his favorite six books with amazing dialog, and he says, "The dialogue in True Grit is exquisite."
GLEN WILLIS:
The Simple Faith of Mister Rogers by Amy Hollingsworth (NF).
The New Girl by Daniel Silva (F). I shaare books with my 97 year old Aunt Eileen on Kindle. She turned me on (I'm78) to Daniel Silva and his hero Gabriel Allon, Israeli agent. Great reads. This one use the assassination of WaPo report Jamal Khashoggi – fictionalized – as background along with the current events in the Middle East. Although fictional, it touches a lot of bases. Highly recommend!
Aunt Eileen is also a big fan of Lee Child, and we have read all 28, and I'm just starting 29, Blue Moon (F). Jack Reacher is the hero. Some are great, others don't measure up.
Finally, The Outlander Series by Diana Gabaldon (F). Aunt Eileen read them all, and she has put me to shame. She'll be 98 in Feb. Not bad for a lady hard bound book reader to master the touch screen and downloads too.
HARRY SILER:
Teacher: The One Who Made the Difference by Mark Edmundson (NF).
Quotes That Will Change Your Life: A Curated Collection of Mind-Blowing Wisdom edited by Russ Kick (NF).
Pigs In Heaven by Barbara Kingsolver (NF)
Upstream by Mary Oliver (F).
Native Son by Richard Wright (F).
HENRY JACOBS (10):
Favoring mysteries and his current favorites:
Westin Games by Ellen Raskin (F).
Holes by Louis Sachler (F)
Parker Inheritance by Varian Johnson (F).
HUGH RIDDLEBERGER:
Grant by Ron Chernow (NF): an easy to read biography and insightful about Grant…a man with obvious flaws but the military leader who led us to the successful outcome of the Civil War.
Leadership in Turbulent Times by Doris Kearns Goodwin (NF): Focusing on four American leaders, Lincoln, Teddy and Franklin Roosevelt and LBJ. As most things with that Doris Kerns Goodwin writes, this is insightful, well written and illuminating about these former Presidents.
IAN SHAPIRA:
This is Pleasure by Mary Gaitskill (F).
JANE BRADLEY:
Five memoirs written by women, each with a compelling and well-written story (the first four of which I included in my mid-year list):
Becoming by Michelle Obama (NF).
Educated by Tara Westover (NF).
The Girl with Seven Names: A North Korean Defector's Story by Hyeonseo Lee (NF).
The Home That Was Our Country: A Memoir of Syria by Alia Malek (NF).
The Yellow House: A Memoir by Sarah M. Broom (NF).
Three novels about slavery:
The Water Dancer by Ta-Nehisi Coates (F).
Someone Knows My Name by Lawrence Hill (F) .
Beloved by Toni Morrison (F). [Audiobook beautifully read by the author]
Two historical novels by an author new to me and likely to become a favorite:
The Piano Tuner by Daniel Mason (F) .
The Winter Soldier by Daniel Mason (F).
And two sequels to novels that I enjoyed years ago:
Olive, Again by Elizabeth Strout (F).
The Testaments: The Sequel to The Handmaid's Tale by Margaret Atwood (F).
JEFF FRIEDMAN:
The Secret of Our Success: How Culture Is Driving Human Evolution, Domesticating Our Species, and Making Us Smarter by Joseph Henrich (NF). The subtitle is rather self-explanatory. It's fun and interesting! I learned a lot.
The Echo Maker by Richard Powers (F). A man gets into a car accident, develops a rare condition that makes him think loved ones are imposters, and that serves as a windo into themes about identity. I started reading Powers after seeing so many MillersTime readers recommending The Overstory (F), which was fantastic. He is super smart and insightful. I liked Orfeo (F), too.
JESSE MANIFF:
Nevermoon: The Trials of Morrigan Crow by Jessica Townsend (F). (Children's).
The Field of Blood: Violence in Congress and the Road to the Civil War by Joanne B. Freeman (NF).
Code Girls: The Untold Story of the American Women Code Breakers of World War II by Liza Mundy. (NF).
JIM KILBY:
Mid-year:
The Struggle for Arab Independence by Patrick Seal (NF). Everybody forgets. There was actually an Arab country called Palestine.
They Will Inherit the Earth by John Dear (NF). Maybe the meek will win out one day.
The Hidden Life of Trees by Peter Wohlleben (NF). Simple question to ponder. Do trees communicate?
Then:
Shiloh by Shelby Foote (NF). It's a shame people don't have the language skills needed to write letters back and forth anymore.
Gods and Generals by Jeff Shaara (NF). Each army thought God was on their side.
JOE HIGDON:
I read Grant by Ron Chernow (NF) and loved it. I followed that up with another 800 pager Frederick Douglass: Prophet of Freedom by David Blight (NF). They were an excellent compliment to each other. They wore me out on long books.
I then switched to more manageable shorter mysteries. The most delightful discovery was Martin Walker's Bruno Mysteries (F), stories of the chief of police in a small French village who loves wine and good food. There are twelve so far, but they are the perfect relaxation pleasure.
I also read Peter Carey's A Long Way From Home (F). Having loved his Booker winning The True History of the Kelly Gang, I found this one quirky but disappointing.

JUDY WHITE:
We Were the Lucky Ones by Georgia Hunter (F). Based on the author's family's true story, this fictionalized account of a Jewish family's creative and courageous ways to survive the Holocaust years is dramatic, fast-moving, and beautifully written. The many characters have stayed in my mind since I read it last winter. (Repeat from midyear list.)
Spying On the South by Tony Horwitz (NF). A favorite writer Confederates in the Attic, etc.) travels throughout the South following the route that Frederick Law Olmsted took before the Civil War, alternating between Olmsted's and his own journey, both trying to understand Southern culture. Horwitz was a master at meeting people and getting to know their stories; sadly this will be his last book, for he died suddenly this year.
Upheaval by Jared Diamond (NF). The author's wife is a crisis counselor, and from her he got the concept that people (or nations) in crisis will either succumb to, or overcome, crises, depending on their mastery of a list of developmental tasks. Of Diamond's ambitious and monumental tomes (Guns, Germs and Steel, Collapse) I found this the quickest to read, and the most novel in its approach. Each chapter is about an individual nation that faced a severe crisis in its history, or is facing one now. I learned a lot about the histories of Chile, Indonesia, and others that I knew little about. The U.S. chapter was particularly disturbing
The Island of Sea Women by Lisa See (F). Engrossing tale based on the culture of female sea-divers on an island off Korea. Though fiction, the history and culture are real. Hard to put down.
The Overstory by Richard Powers (F). An ambitious book which has trees as protagonists as well as a diversity of fascinating people. I couldn't put it down for the first half, in which each chapter stands on its own a bout a human character who re-connects with one or more trees duuring his/her own life drama. I dcided this wa the best book I'd read this year. Then I got to the second half, in which the same characters weeave their ways gradually towartds a grove of redwoods in California…the scope of this part was so great, the complications, the sheer volume of it, that I lost interst entirely and did not finish the book. This may reflect me more than it does the book. I'd love to hear what others think.
Late Migrations by Margaret Renkl (NF). This slim volume by a NYTimes opinion writer is probably my favorite read this year. "A Natural History of Love and Loss" sums up this collection of short essay, which alternate between observations of the natural world and a history of her family, from her own birth to her caretaking and burying of her parents. Ann Patchett says it has the makings of an American classic. Richard Powers calls it "a compact glory." I agree and highly recommend it, especially for those who like reading about nature.
KATE LATTS:
Sold on a Monday by Kristina McMorris (F). Set during the Depression, the story's main character is a young journalist in NYC who makes a name for himself writing an article about two children for sale. He and a female assistant end up teaming up to help bring their children back to their mother. The characters are very interesting and real; big city life during the Depression Is always interesting, and it is an easy read.
Someone Knows My Name by Lawrence Hill (F). This is a story about a slave woman that chronicles her life's journey from a free childhood in Africa through years of slavery and then freedom in the US and Canada. Some similar themes to other slave books but a good read with interesting characters.
The Extraordinary Life of Sam Hell by Robert Dugoni (F). This is the story set in California in the 60s about a boy/man who is born with red eyes. It goes back and forth between present day and years throughout his childhood. It was a really touching book about the challenges of having a physical difference, family relationships, and friendships. I liked it very much.
KATHLEEN KROOS:
Where the Crawdads Sings by Delia Owens (F).
Before We Were Yours by Lisa Wingate (F).
The Rent Collector by Cameron Wright (F). Didn't think I would like this one but loved it.
KATHY CAMICIA:
Summer of 69 by Elin Hilderbrand (F).

Fiction – Good Reads:
Machine Like Me by Ian McEwan (F). Best book of the year for me. His take on AI and the questions he poses are covered beautifully since he's the best prose writer around.
Pachinko by Min Jim Lee (F).
Big Sky by Kate Atkinson (F). May she keep writing.
The Only Story by Julian Barnes (F).
Love Is Blind by William Boyd (F). Not his best but alsways give a good story.
Ordinary Thunderstorms by William Boyd (F). Ditto.
Fiction – Challenging Reads:
Conversations with Friends by Sally Rooney (F). Young author with distinct style.
Milkman by Anna Burns (F). About the Irish 'Troubles' for ordinary people.
Fiction – Some Good Reads:
To the Lighthouse by Virginia Woolf (F).
Orlando by Virginia Woolf (F).
The Age of Innocence by Edith Wharton (F).
A Clockwork Orange by Anthony Burgess (F).
Quartet in Autumn by Barbara Pym (F).
Moon Tiger by Penelope Lively (F).
Non-fiction, which for me is almost always about art:
Duchamp by Calvin Tompkins (NF).
North Street Women by Mary Gabriel (NF).
In Praise of Shadows by Jun'ichiro Tanizaki (NF).
KEVIN CURTIN:
Cornell '77: The Music, the Myth, and the Magnificence of the Grateful Dead's Last Concert at Barton Hall by Peter Conners (NF). Dead Heads know that Cornell '77 is legendary.
The River by Peter Heller (F). I think you'd like him – outdorsy novelist. He has a few other great ones I'm planning on reading.
The Art of Racing in the Rain by Garth Stein (F). Didn't blow me away, but it's a nice read.
The Body Keeps the Score: Brain, Mind, and Body in the Healing of Trauma by Bessel van der Kolk (NF). Must read for those who heal but also for those affected by trauma.
LANCE BRISSON:
Presidents of War by Michael Bechloss (NF). A well-known Presidential historian, Michael Beschloss is an engaging writer who knows how to
tell a good story.
The British Are Coming: The War for America by Rick Atkinson (NF). This is Volume One of a planned "Revolution Trilogy." Rick Atkinson is a wonderful storyteller and has won Pulitzer Prizes for History and Journalism.
LANE BRISSON:
All You Can Ever Know by Nicole Chung (NF). The author was born to Korean parents and adopted shortly after birth by a Caucasian family. She was raised as an only child in Oregon small towns where she looked and felt very different than other children. As an adult she decides to seek information about her birth family. What she discovers is emotionally mixed, but the most valuable connection that she makes is with a sister she never knew existed.
The Library Book by Susan Orlean (NF). This is the story of The Los Angeles Public Library in downtown LA, but it is also more broadly about the love of libraries. The LA Main Library suffered a huge fire in 1986, and the author explores the causes and the recovery of this catastrophic event. Ms. Orlean also writes about her childhood experiences going to her own local library with her mother, how special such experiences were for her, and her story mirrors my own experience (and probably that of many other readers) , even though she was growing up in Ohio and I was growing up in California.
The Other Americans by Laila Lalami (F). The story of a Moroccan immigrant family and others living in a small town in California's Mojave Desert. After the family's father is killed by a hit and run, the family and the authorities seek to discover what happened – was it a tragic accident or murder?
Where The Crawdads Sing by Delia Owens (F). An engaging story about a young girl growing up alone in the marshlands in North Carolina. Ignored by most of the people in a nearby town, she does develop some important friendships that help her survive. She studies the natural world around her, and she becomes involved in a murder mystery.
LARRY LONGENECKER:
The Pioneers by David McCullough (NF).
The Rooster Bar by John Grisham (F).
Shoe Dog: A Memoir by the Creator of Nike by Phil Knight (NF).
The Wright Brothers by David McCullough (NF).
Play Hungry by Pete Rose (NF).
Passport to Pixie Dust by Ted Kellogg (NF).
40 Years of Magical Memories at Disney by William "Sully" Sullivan (NF).

LARRY MAKINSON:
I stand by the three books I named in the 1st half of the year:

Bottle of Lies by Katherine Eban (NF). A shocking and deeply alarming expose of generic drug manufacturers in India (and also China), and the blatant inability – and disinterest – of the FDA in monitoring foreign factories.

Machines Like Me by Ian McEwan (F). McEwan's latest novel delivers his usual deep exploration of human relationships, but this time with a twist. We're in the 1980s, but Alan Turing did not commit suicide in the 1950s so the world of artificial intelligence has zoomed ahead and created a world of self-drive cars and a small number of humanoid robots. More psychological than sci-fi, it's a great read.

Democracy in Chains by Nancy MacLean (NF). Excellent backgrounder on the origins of Libertarian economic policy, largely through an in-depth profile of economist James Buchanan and how his philosophy was appropriated by Charles Koch. Most importantly, it exposes the real agenda behind the movement: to restrain democracy, so the wealthy can prevail despite popular opinion. Big government isn't the enemy – democracy is the enemy.

To which I add only this:

Inspector Singh Investigates: A Frightfully English Execution by Shamini Flint (F). After what's been a particularly depressing year, it was a joy in mid-December to come across the 7th installment of the Inspector Singh mysteries, this one set in London. Inspector Singh is an overweight, but very clever, Sikh detective based in Singapore. The novels are wryly humorous and very engaging – like a sorbet cleansing your palate between courses in a long and complicated dinner. They've been compared to the Number One Ladies Detective Agency series, though I rate Inspector Singh higher than that and more consistent. Hugely recommended for anyone who needs a break from Trump, climate change, etc. etc. Best to read the series from the beginning, but not required.
LAURIE KLEINBERG:
Leadership in Turbulent Times by Doris Kearns Goodwin (NF).
Olive, Again by Elizabeth Strout (F) – Darker and more depressing than all her other books, but the ups and downs of "old age" and family relations resonated with me
Witness by Ariel Burger (NF) Memoir by a student and friend of Elie Weisel.
For Small Creatures Such as We by Sasha Sagan (NF). Carl Sagan's daughter, on growing up with two brilliant parents plus a meditation on creating meaningful non – religious rituals.

LINDA ROTHENBERG:
My book club read these books throughout 2019. I recommend all of them.
An Odyssey: A Father, a Son and an Epic by Daniel Mendelsohn (NF).
Paris in the Present Tense by Mark Helprin (F).
It Can't Happen Here by Sinclair Lewis (F).
The Code Girls by Liza Munday (NF).
Among the Living by Jonathan Rabb (F).
Janesville: An American Story by Amy Goldstein (NF).
Circe by Madeline Miller (F).
Exit West by Mohsin Hamid (F).
Clock Dance by Anne Tyler (F).
Killers of the Flower Moon by David Grann (NF).
Educated: A Memoir by Tara Westover (NF).
LOUISE MCILHENNY:
How to Catch a Mole: And Find Yourself in Nature by Mark Hamer (NF). This book was given to me by a friend, and I must confess I was not drawn to it, but he had loved it, so I read it. What a surprise. It is a glimpse into the natural world, beautifully written and sort of a tonic for the soul. I'm not sure many of your blog reader would enjoy this, but I'm certain a few would adore it.. as I did!
LYDIA HILL SLABY:
The Name of the Wind by Patrick Rothfuss (F). Brilliant fantasy storytelling. Good writing is not often found in this genre, and Rothfuss is an excellent writer. The sequel, The Wise Man's Fear, is equally fantastic. Unfortunately for all of us, the finale to this trilogy (known as the Kingkiller Chronicle) is not yet published.
Night Moves by Jessica Hopper (F). Poetic and gritty, Hopper explores the Chicago of her young-adult years. She's made her living as a rock music critic, and this lyrical book takes us on a wild ride through the streets and vinyl stores of one of the best music cities in the world. Good companion books: Hopper's own The First Collection of Criticism by a Female Rock Critic and Andre Perry's debut collection entitled Some of Us Are Very Hungry Now, which is a brutally honest, beautifully written collection of essays showcasing the experience of a young man of color.
MARTHA CURTIN:
Educated by Tara Westover (NF).
Another book that I'm part way through but very moved by is Miracle Man: From Homeless To Hollywood by Glenn Gannon (NF). Owen [son] did a semester abroad In Ireland this fall and met/interned with the author, so a personal meaning to learn about his life in Dublin. Very moving.
MARY BARDONE:
Beneath the Scarlet Sky by Mark Sullivan, a Bozeman author (F). The last two years of WWII in northern Italy, based on a true story
Heartland: A Memoir of Working Hard and Being Broke in the Richest Country on Earth by Sarah Smarsh (NF). In the genre of Educated or Hilbilly Elegy but set in rural Kansas with a lot of sociological and agriculture history.
The Great Alone by Kristin Hannah (F). Gives you a good feeling of bush Alaska.
The Tatooist of Auschwitz by Heather Morris (F). A different WWII story which highlights the humanity found deep in those camps.
Days without End by Sebastian Barry (F). An intimate account of life in Wyoming in the forts during the American Indian wars and the Civil War.
MARY LINCER:
Hard Times by Chas. Dickens (F).
Robin by Dave Itzkoff (NF), bio of Robin Williams.
Becoming Superman by J.M. Straczynski (NF), autobiography of the creator of Babylon 5.
Wales: The First Place by Jan Morris (NF). (She's Welsh.)
Colored Lights: Kander, Ebb, and Greg Lawrence write a group autobiography (NF).
Leaves of Grass by Walt Whitman (NF), re-read in honor of his 200th birthday).
Slava & Vishnevskaya: Russia, Music, Liberty: Conversations with Claude Samuel (NF). This one was fascinating b/c it was written when he was still NSO music director but BEFORE he got to go back to Russia).
The Shifting Point by Peter Brook (NF), 1987). I'm behind in my Peter Brook; he's the stage director who has changed many a brain on both sides of the proscenium arch (and eliminated the proscenium arch quite often).
MATT RECHLER:
Special:
The Other Americans by Laila Lalami (F). I heard Laila Lalami at the August 31, 2019 Library of Congress National Book Festival. She has been a Pulitzer finalist. The Other Americans starts with the killing of a Moroccan American who lived for 30 years in the Mojave desert by a hit and run at night. The car driver did not stop. A Mexican immigrant without papers was the only person who saw the event but was afraid to come forward because he feared deportation. The novel focuses on the complexity of people and families. The American-born daughter of the deceased returns to the community and actively pursues who killed her father. Was it an accident or a hate crime? Nine narrators alternate, including the deceased, a police cop who had been a Marine in Iraq, and a black woman detective. The mystery is of interest, but what is fascinating is the complex interactions of the diverse Other Americans in our society
The Nickel Boys by Colson Whitehead (F). Superb
The Yellow House by Sarah M Broom (NF). Superb.
("I have not written about these two since I suspect there will many other nominations of them.")
Others:
A Woman is No Man by Etaf Rum (F). Isra, a 17 year old young woman living in Palestine is chosen to marry Adam by his mother. Isra will live with them in a Brooklyn row house. Isra soon realizes that her sole role is motherhood, and the only motherhood that counts is to have a son who would carry on her husband's family name. Her life is incredibly constrained by gender inequality of traditional muslim women. She can't learn English, she is forbidden to leave home alone, and she must be silent about being assaulted by her husband. Even worse, Isra becomes a pariah because she had three daughters and no sons.
Before Isra married, she loved to read. Adams younger sister, Sarah, shared her books with Isra and they became good friends. Sarah wanted to go to college and not be married at age 15, so she left home. Isra was despondent. No one knew where Sarah was living. Isra increasingly became concerned about the limited future of her daughters. Ten years after Sarah left home, Isra's oldest daughter, Deya, discovered that her Aunt Sarah was living in Manhattan and runnong a bookstore. They became good friends. Deya wanted to go to college and not get married immediately. A major part of the book is focused on Deya's deliberations about how to become a Muslim woman with a fulfilling life
MYSTERIES:

She Lies in Wait by Gytha Lodge (F). A group of bright teenagers go camping in a summer night. In the morning, they realized that the youngest girl in the group was missing. She was not found. Over the years, the camping friends remain close. Thirty years later, her body was discovered. A detective who knew the teenagers 30 years earlier was determined to solve the mystery. Excellent.
Sugar Run by Mesha Maren (F). Jodi was released from prison having served 18 years, more than half her life. A long Greyhound bus ride gave her an opportunity to see how America has changed. She hopes to live on her dead grandmother's land in the mountains of West Virginia coal country. She lives on a welfare benefit card, but can't find work because she was a felon. The book focuses on people Jodi interacted with before prison and now, the inescapable limits of poverty, and the Appalachian wasteland with fracking, methadone and opioids.
Miracle Creek by Angie Kim (F). A fatal explosion occurred in a facility for hyperbaric oxygen therapy (HBOT), an off-label treatment for diseases like autism and cerebral palsy. A fire broke out near the oxygen tanks during a treatment session. 2 children and 1 parent died in the fire. The facility was operated by Korean immigrants. Investigation and trial testimony try to find who was at fault. The participants were not forthcoming, either withholding information or not sharing information that they thought was not relevant. An excellent who-dunnit.
All the Rivers by Dorit Rabinyan (F). This is a love story between an Israeli woman, Liat, and a Palestinian artist, Hilmi, who met in New York soon after September 11. Liat is from Tel Aviv, Hilmi is from Hebron and Ramallah. Their relationship grows, but life is not simple since neither of their families could accept their getting married. The book is based on the author's experience. Israel blocked the book from high school reading lists.

MEGGIE HERLINGER:
The Heart's Invisible Furies by John Boyne (F). This was recommended by a friend, and I loved it. It centers around one character, Cyril Avery, and takes you through all of the twists and turns of his life — you really got to know him as a person, and I was sad when it was over!
Becoming by Michelle Obama (NF). I am sure that a lot of people on your list have read this already, but it was such a good read and gave a view into the Obamas and Michelle that I didn't personally know before. I didn't appreciate them as real people enough when they were in the White House ,and getting this side of it made me miss their leadership even more!
Evvie Drake Starts Over by Linda Holmes (F). This was a really easy read, and I found myself looking forward to each opportunity to pick up the book to keep reading.
The Silent Patient by Alex Michaelides (F). If you like psychological thrillers, this is definitely a good book with some twists and turns! I read it with my book club, and everyone enjoyed it (which is not usually the case).
Forty Autumns, A Family's Story of Courage and Survival on Both Sides of the Berlin Wall by Nina Willner (NF). My husband's aunt recommended this to me and it was a great read. I love WWII stories, but often don't read a lot about the aftermath. This story is a memoir of one family separated for over 40 years as well as a deep look into the conditions in East German under Communist rule.
MELANIE LANDAU:
Alice Network by Kate Quinn (F).
The Huntress by Kate Quinn (F).
The Secret History by Donna Tart (F).
Chief Inspector Gamache Series by Louise Penny (F).
MICAH SIFRY:
Catch and Kill by Ronan Farrow (NF); and She Said by Jodi Kantor and Megan Twohey (NF). I devoured both of these books in just a few days. Even though we know the major contours of the #MeToo story, both books add more context, and in case of Farrow, present a fresh indictment of NBC (and Comcast) management. Chilling and necessary reading.
Parkland by Dave Cullen (NF). Heartbreaking and shocking, but also inspiring. Though I was hoping to learn more about the internal organizing of the March for our Lives movement, and Cullen doesn't quite get into those details so much as show us how a small group of high schoolers rallied from tragedy to protest. The kids are all right.
Artificial Unintelligence: How Computers Misunderstand the World by Meredith Broussard (NF). An excellent introduction to the field that will help break down the hype surrounding this important new trend in tech.
Breaking the Barrier: The Rise of Solidarity in Poland by Lawrence Goodwyn (NF). I've had this book on my shelf for years but never had the time to dig into it. Worth reading not only if you are interested in the roots of the worker's movement that took down Communism in Poland, but also for a bracing critique of how most of us have been taught to understand social movements. Much of the literature on Solidarity argues that it was human rights activists and intellectuals like Jacek Kuron who laid the seeds for Solidarity's rise. What Goodwyn uncovers is a much richer and more valuable story, showing that it was worker-organizers going all the way to the immediate post-WWII years and the 1956 worker protests in Poland who built, through trial and error, the essential social knowledge needed to successfully challenge a one-party state. I read this book like a distant mirror for our own much more confusing time.
American Resistance by Dana Fisher (NF). A compact look at the grassroots response to the rise of Trump. Fisher and her colleagues talked to nearly 2,000 participants in all the major marches of the last three years, delving into their motivations and activities. What emerges is both heartening and sobering. There is a lot going on at the local level of politics that didn't exist pre-2016, led predominantly by women activated by all the "moral shocks" being delivered by Trump. But at the same time, the technologies for digital organizing and the preferences of Democratic big donors are contouring that resistance toward a "just-in-time" model of action rather than fully rebuilding the wasteland left by Barack Obama's eight years of neglect of the Democratic base. I reviewed this book for The New Republic (link not up yet).
The Secret Commonwealth by Philip Pullman (F). I grew up loving the His Dark Materials trilogy, and it's great to be able to soak in the same milieu and characters in this second part of a new trilogy by him (the first being La Bella Sauvage). The HBO series of the Golden Compass is pretty fun, too!
Fleishman Is In Trouble by Taffy Brodesser-Akner (F). My guilty pleasure of the fall. Starts out as a satirical romp and then turns darker and more satisfying.
MICHAEL SLABY:
Wait, It Gets Worse by Lydia Slaby (NF). Biased but a wonderful and darkly funny invitation into a deeply human journey.
Go Ahead in the Rain: Notes to A Tribe Called Quest by Hanif Abdurraqib (NF). A love letter to Tribe and an exceptional history of the rise of hiphop in the '90s written by a poet who's writing is lyrical and passionate.
Sapiens: A Brief History of Humankind by Yuval Noah Narari (NF). Great storytelling wrapped around a wonderful perspective on the rise of humanity and insight into where we are as a species and society.
Some of Us Are Very Hungry Now by Andre Perry (NF). A deeply personal collection of essays by a St. Albans classmate of mine from the class of 1996 that reveals a complex story of self discovery, race, sexuality in elite environments intolerant of process and difference.
Unwinding by George Packer (NF). A deeply reported view into the de-evolution of American political and social culture over the last few decades.
How to Be an Anti-racist by Ibram X. Kendi (NF). Best view into race and how to undo the legacy impacts of race in America I've read.
MIKE WHITE:
The Soul of America by Jon Meacham (NF).
Doing Justice by Preet Baharar (NF).
In the Shadow of Statues by Mitch Landrieu (NF).
Kochland by Christopher Leonard (NF).
Upheaval by Jared Diamond (NF).
Falter by Bill McKibben (NF).
The Green New Deal by Jeremy Rifkin (NF).
NICK FELS:
Andrew Jackson by Jon Meacham (NF). A biography that vividly portrays the injustice and harm (notably to Native Americans), as well as the good, for which Jackson was responsible.
The Library Book by Susan Orlean (NF). An account of the fire that gutted the Los Angeles Central Library in 1986, interwoven with a broader discussion of public libraries and their role as it has evolved.
NICK NYHART:
These Truths by Jill Lepore (NF). The reviews all call this a magisterial history of the United States. At 900 pages it is a commitment to read, but she's a great writer and both adds and integrates the story of slavery into our history in a way that contributes to our understanding of the politics all around us in our current times. In addition, she surfaces women's voice throughout her account.
The Border by Don Winslow (F). This is the third volume of his epic and lengthy crime trilogy following the career of DEA agent Art Keller through the world of Mexican drug dealing and futile American interventions – a little like The Godfather from a different era. The final work tracks Keller in Washington as he assumes a senior role in the battle on the American side, focusing more than the other books on the high level politics that compromise our country's efforts.
Wrecked by Joe Ide (F). Wrecked is Joe Ide's third book in his IQ series, following the crime-solving adventures of young, offbeat Isaiah Quintabe. Based in LA, Isaiah is a socially awkward kid with Holmesian skills of observation and deduction. He navigates the poor neighborhoods he grew up in, always ready to help people who need his services, often bartering for whatever can be exchanged. As happens in this genre, along the way, he deals with plenty of bad guys. In this one, it 's special forces vets (the kind our president would pardon).
NICOLE CATE:
The Self-Driven Child by William Stixrud (NF). I sought this out based on a prior Millerstime reader recommendation. It was a quick and intuitive read and has really impacted the way I think about parenting and interact with my kids.
The Broken Ladder: How Inequality Affects the Way We Think, Live, and Die by Keith Payne (NF). A bit on the dense side for my typical leisure reading tastes, but provides one possible way of understanding what's happening in our society. Weaves in many descriptions of research studies. I found it pretty compelling.
Before We Were Yours by Lisa Wingate (F). Flips back and forth between late 1930s and modern day to tell a story about a family torn apart, children's resilience, aging, love… Based on a horrific real-life orphanage/adoption scandal. A quick read, at least partially because I couldn't put it down.
RANDY CANDEA:
The Road by Cormac McCarthy (F).
The Memory Of Running by Ron McLarity (F).
The Plum Tree by Ellen Marie Wiseman (F).
The Way the Crow Flies by Ann-Marie MacDonald (F).
A Man Called Ove by Frederick Backman (F).
Harry's Trees by Jon Cohen (F).
REBECCA JACOBS:
She Said by Jodi Kantor and Megan Twohey (NF). This is the behind-the-scene investigative classic about two women reporters (Kantor and Twohey) who broke the Weinstein scandal. We get to understand the "complicity machine" (PR people, lawyers, his employees, secret payouts, and nondisclosure agreements) that allowed him to abuse his power with so many women. We see also how these two women continue to fight for journalistic truth.
The Culture Code: The Secrets of Highly Success Groups by Daniel Coyle (NF). A glimpse into what makes successful teams work, problems get solved, and innovation flourishes.
The Survivor by Adam P. Frankel, one of Obama's speechwriters (NF). A story about passing down trauma, the Holocaust, mental illness, and uncovering lies. It reminded me of Inheritance (Dani Shapiro).
Most Fun We Ever Had: by Claire Lombardo (F). A saga about fout daughters and their parents. I loved how it explored parenthood & sisterhood-and how it changes over time.
Evvie Drake Starts Over by Linda Holmes (F). A small town where Evvie (a widow) and Drake (a baseball player with the Yips) start to pick up the pieces….

RICHARD MARGOLIES:
Our Declaration: A Reading of the Declaration of Independence in Defense of Equality by Professor Danielle Allen of Harvard (NF). Gordon Wood, one of the most pre-eminent scholars of the American Revolution has said, "A tour de force…No one has ever written a book on the Declaration quite like this one." It is less than 300 pages, and very clear and readable. If you have any interest in the basis of our democratic republic in values and the purpose of our country, this is reading is full of light and insight. While there are a number of groups that have formed to encourage dialogue across the ideological spectrum, one helpful start is to discuss what we all share in forming 'a more perfect union'. You might want to discuss this brilliant work by historian, ethicist, political theorist, and educator Allen.
RICHARD MILLER:
From mid-year:
Working by Robert Caro (NF). Caro takes time from working on his 5th and final volume of The Years of LBJ to write about how he works…how he researches, how he writes, and why he is able to convey what few other biographers can do. If you've enjoyed any of his previous books, you'll find Working not only a delight but a window into how Caro enriches our understanding and appreciation in his truly superb books.
Bad Blood: Secrets & Lies in Silicon Valley by John Carreyrou (NF). Another in the category of 'who knew?' This one about the true and almost unbelievable story of Elizabeth Holmes' rise and fall at Theranos.
The Library Book by Susan Orban (NF). Who knew? A category of nonfiction that continues to amaze and inform me. In part this book is about the fire in the LA Library, but actually it is about so much more, including the roles library play today. Fascinating.
Wait, It Gets Worse by Lydia Hill Slaby (F). Knowing the author for many years probably affects how I liked the book. But I think it's quite a good one and has much to offer. It's an honest and well written self-examination of Lydia's four year journey (plus the previous 30+ years) of cancer and other medical disasters, mistakes, and illnesses and how she finally finds some peace and new ways of looking at herself and her life.
Additions for balance of the year:
Rough Magic by Lara Prior Palmer (NF). A somewhat lost and confused 19 year old British young woman decides almost at the last minute to participate in the Mongol Derby, the worlds longest horse race, a 1000 kilometer grueling, endurance race in Mongolia. Well told and evocative for me of having been on the steppes of Central Asia.
Furious Hours: Murder, Fraud and the Last Trial of Harper Lee by Casey Cep (NF). Several books and stories in one. It's about the life and murders by The Reverend and Harper Lee's inability to write that story. It's also about Lee and Truman Capote's work on In Cold Blood, and much on Lee's life, post Mockingbird. All parts fascinating and involving.
American Prison: A Reporter's Undercover Journey into the Business of Punishment by Shane Bauer (NF). Adudible, read by James Founey. Combination of the reporter's own story of four months as a guard in a private prison (CCA) in the Louisiana and the history of prisons in the US. Timely in terms of today's immigrant and other private prisons. This book was selected as one of The New York Times Book Review's 10 Best Books of 2018.
The Dutch House by Ann Patchett. Audible, narrated by Tom Hanks. Patchett's new novel is another good one. I tend to read fewer novels as I age, but she is someone who always seems to satisfy with her stories about families, never simple but always intriguing and thoughtful.
The Nickel Boys by Colson Whitehead (F). New novel based on the history of a 'reform school'/prison school in Florida. Scarey, quite realistic, and chilling.
The Water Dance by Ta-Nehisi Coates (F). His first nonfiction, a novel about the 'Tasked' and the 'Quality' (slaves and their masters) and the Underground Railroad, with a bit of fantasy. Focuses not on the bestiality of slavery but on relationships among the slaves, their hopes, desires, fears, etc. Coates writes beautifully and breaks some new ground here I think.
The Bluest Eye by Toni Morrison (F). In conjunction with the death of this wonderful writer, I went back to Morrison first book (1970) and quickly understood her power, insight, and superb writing. The story of an 11 year old African American girl whose deepest wish is to have blue eyes which she believed would make her visibility to others different. An amazing first book.
No-No Boy by John Okada (NF). Audible. Powerful story of a Japanese American boy who refuses to fight for US in WWII. He's sent to prison for two years, returns home and can't find himself, a way to live, etc. Superb accounting of his struggles and the larger issues of Japanese Americans in US at that time. Also explores the larger world of US racism and racism around the world, told thru his struggles.
Say Nothing: A True Story of Murder and Memory in Northern Ireland by Patrick Raden Keefe (NF). The best book I've read (actually listened to) that tells the story and history of the Troubles in Northern Ireland.
(Finally, some of you who read the Guidelines for this year's submissions saw that a long time contrbutor suggested we list or identify up to three books that most stand out for you over the past ten years. A book that was so fine, so powerful, so memorable, so important that you want to highlight that for others. I'll probably ask that we do this in a separate posting sometime next year. I had trouble limiting myself to three; so here are seven):
***Behind the Beautiful Forevers: Life, Death and Hope in a Mumbai Undercity by Katherine Boo (NF).
***Being Mortal: Medicine & What Matters in the End by Atul Gawande (NF).
***Nothing Was the Same: A Memoir by Kay Redfield Jamison (NF).
***Stoner ( "The Greatest American Novel You've Never Heard Of," New Yorker by John Williams (F).
***The Tender Bar: A Memoir by J. R. Moehringer (NF).
***The Warmth of Other Suns: The Epic Story of America's Greatest Migration by Isabel Wilkerson (NF).
***When Breath Becomes Air by Paul Kalanthi (NF)
(And everything Robert Caro has written)
ROBIN RICE:
House of Nicolo by Dorothy Dunnett (F). An eight-volume series of fine historical fiction by a master. It takes place in the 15th c. and traverses the world as it was then interconnected by trade and politics. The first volume was published in 1995 and, like Patrick O'Brien, she added to the series until shortly before she died, when she concluded the story. Her writing is dense, but/and well-worth the effort. D.D. received an O.B.E. for her efforts. Scottish, originally a well-regarded painter, she began writing in her late 30's (legend has it that she asked her husband to recommend a book – she had run out – and he suggested she write instead. So. She did.)
King Hereafter by Dorothy Dunnett (F). A one-off recounting the real Macbeth. Now she's in the 11th c.
ROBYN GARNETT:
The Sellout by Robert Beatty (F).
Berlin Now: The City After the Wall by Peter Schneider (NF).
ROMANA CAMPOS:
The Overstory by Richard Powers (F). Winner of the Pulitzer Prize.
Wow! This is a fictional book, and it is both brilliant and infuriating. It seems incredibly fragmented at first as none of the stories seem to make any sense or be connected in anyway. Then slowly the characters become more interconnected as in the connectedness of trees in the forest with each other and with other species. It's hard to read because you feel the pain and the bewilderment and almost hopelessness of a situation which seems overwhelmingly doomed. The characters are also not very likable and seem like a bunch of misfits. As the story progresses, the characters become more complex and the author references more about the amazing benefits of trees to the environment and their uncanny way of communicating. So, one second you're wowed about the trees and want to learn more, then just like that, the author goes back to the characters in the narrative and you're left wondering if what the author said was true and how can he just drop tree facts like that without explaining any more. That's the frustrating part.
Overall, I highly recommend this book, but it is not one for poolside easy reading with a charming ending. It's wonderfully written, intriguing, and inspiring.
Lab Girl by Hope Jahren (NF). Something about the author. Hope Jahren is a scientist and the only woman to have been awarded two Young Investigator Medals within earth sciences. She's a tenured professor at the University of Hawai'i at Manoa and teaches geobiology with a study of plants, trees, soils and flowers. The book is an autobiography of sorts and it's important to note that she was allowed to experiment and be curious as a child hanging in her father's lab where he taught chemistry at a community college.
I really liked this book because the author is obviously gifted yet humble enough to reveal herself in ways that are self-deprecating and funny and she weaves in her failures as well as her successes and her economic hardships. She discovers a brilliant student in her class, who although he is very odd and perhaps psychologically wounded, he becomes her lifelong scientist partner in a platonic friendship that is unusual but heart-warming. If you love biology and plants, like me, you'll LOVE this book. If you don't love trees and plants, it's still a very good read and you'll learn a lot.
RYAN ORGAD (6):
Mr. Men Series by Roger Hargreaves (F).
Little Miss Series by Roger Hargreaves (F).
SAL GIAMBANCO:
The Yellow House by Sarah M. Broom (NF). Winner of the 2019 National Book Award for Non Fiction.
The Fish That Ate the Whale: The Life and Times of America's Banana King by Rich Cohen (NF).
New Orleans Coffee: A Rich History by Suzanne Stone (NF).
SAM BLACK:

Top Six:
Say Nothing by Patrick Radden Keefe (NF). A journalistic triumph, an insightful and riveting account of the Northern Ireland "Troubles" starting with a careful investigation of a particular murder and working out and up from there. The tension between seeking truth and seeking judicial punishment, and the limits of any evidentiary privilege for the fruits of academic and scholarly research. I couldn't stop thinking about this book.
1491: New Revelations of the Americas Before Columbus by Charles C Mann. (NF). A re-vision of American civilization before the European exploration, conquest and colonization. The results of years of new archeological research and the decipherment of Mayan writing, this book did wonders for my understanding of pre-Columbian America. A good companion to the Mann book is Breaking the Maya Code, 1992, Coe, one of the best-ever books on decipherment
Plain, Honest Men by Richard Beeman (NF). A noted historian's analysis of the issues, discussion and debates in the U.S. Constitutional convention of 1787 and in the public dialog and the state conventions during ratification. Fresh and readable, thorough but not exhausting. Especially instructive are the role that parliamentary procedure played in getting to agreement, how the delegates reached the key compromises, what the original Constitution was intended to do and not intended to do, and how the personalities of the delegates influenced the outcomes.
The Perfect Weapon by David E.Sanger (NF). The author, a N.Y. Times correspondent, offers a detailed account of how cross-border hacking has affected America in the recent, post-Stuxnet years, and the continuing danger of cyber-attack and cyber-warfare. (Sanger's previous book covered Stuxnet.) The naked exposure of many governmental and business systems, the role of lesser foreign powers as major actors, and the difficulties for U.S. decisionmaking in the Obama years play starring roles here.
An Officer and a Spy by Robert Harris (NF). The Dreyfus affair from the perspective of the French Army officer — the head of army intelligence — who broke ranks and broke the story (and who later became minister of defense). Novelistic in form, the Harris book reconstructs what happened, sometimes hour-by-hour or day-by-day, in the years of effort to bring the truth to light and the corrupt French military high command to account.
My Life in Middlemarch by Rebecca Mead (NF). An appreciation of Middlemarch and of Eliot, and insights into Eliot's life, from Mead's perspective at different points in Mead's education, adulthood, parenthood, and professional life. Full of English wit and suffused with life lessons applied to the analysis.
See Sam Black's Extensive List of Books from 2019.
SUZANNE STIER:
The Subway Girls by Susie Orman Schnall (F) An Ok beach read….brings back the 1950's and the contest to be Miss Subway…A piece of my youth…
Famous Father Girl: A Memoir of Growing Up by Jamie Bernstein (NF). An intimate look into the Bernstein family…They were very fun and very messed up. I heard Jamie give a talk at Tanglewood last summer. The book goes into much more detail about Lenny B and his family…not a pretty story.
My Grandfather Would Have Shot Me by Jennifer Teege (NF). A mixed (Black and Jewish) discovers her grandfather was a Nazi. A moving story about how she discovers her past and what it is like to be adopted.
Mama's Last Hug: Animal Emotions and What They Tell Us about Ourselves by Frans de Waal (NF). If you read nothing else this year, read this book. It was written by a primatologist. He happens to be a good writer. After reading this book, you will never look at animals the same way again. Fascinating.
The Target by David Baldacci (F). What can I say? I do like these spy dramas, and this one doesn't disappoint. A good beach read.
The Taking of K-129: How the CIA Used Howard Hughes to Steal a Russian Sub in the Most Daring Covert Operation in History by Josh Dean (NF). The subtitle says it all. This is a fascinating book. I must admit I had to glide over all the names and codes described, but the story is true and fascinating.
The Liberating Path of the Hebrew Prophets: Then and Now by Hahum Ward-Lev (NF). I picked up this book because I know nothing about the Hebrew Prophets, and lo and behold, it is totally fascinating…He talks about Liberation and how the Prophets were prescient about how we liberate from our own Egypt….Even if you are not Jewish, and are not a believer, this book can speak to you.
Born a Crime by Trevor Noah (NF). A very well written book by the comic Trevor Noah. A lot you might not have known about apartheid in South Africa. Also helps you to understand oppression here at home. A quick and worthwhile read.
The Orchard by Yochi Brandes (F). Historical fiction about Rabbi Akiva….Interesting.
Adultery by Paulo Coelho (F). We all know what a great writer Coelho is. This book doesn't disappoint. Not really about adultery, but the internal feelings expressed in the novel ring true… a good read.
The First Conspiracy: The Secret Plot to Kill George Washington by Brad Meltzer and Josh Mensch (F). I learned a lot about the Revolutionary war and the founding fathers…I never knew how close we came to losing the war and the plot to kidnap or kill Washington. I also did not know that Tyron, the Fort that overlooks the Hudson River, was named after a British General…Lot's to learn reading this historical fiction.
Becoming by Michelle Obama (NF). I've had this on my shelf for a long time and hesitated to read it, Can't say why. I finally read it and was greatly surprised. It is a wonderful book, and it makes me doubly angry at the person who took Obma's place in the White House. A good read, a good piece of history.
The Face Tells the Secret by Jane Bernstein (F). A fascinating story, well written. You will learn about what kinship means and about love. Also how secrets can destroy a family…
The Sisters Weiss by Naomi Ragen (F). Two sisters, brought up in a loving Orthodox Jewish home and their stories….I was pulling my hair out as I read this….It is an insight into a strict Orthodox world, where women are like chattel and what happens when one wants to leave the fold…the emotions, the loss etc…Naomi Ragen is an orthodox woman who lives in Israel, so she knows the inside scoop. She is a good writer…so the book is well done. It is a view of fundamental life, and it doesn't matter if it is Jewish, Christian or Islamist…From where I sit, as an fairly observant Conservative Jew, all fundamentalists make me nuts, but particularly those of my own family (other Jews).
The Third Sister by (F). About white slavery among orthodox Jews taken to Buenos Aires…an historical fiction book which will inform you about a piece of history I bet you know nothing about.
Where the Crawdads Sing by Delia Owens (F). I started this book and was about to put it down, and now I give thanks that I didn't. An engrossing story…well written and informative…with a twist that I didn't expect…worth your while to read it.
American Duchess by Karen Harper (F). This book was unexpected…it's about Consuelo Vandererbilt and the time before the first world war and the second world war and how the rich lived. Consuelo was an activist and very involved in helping the poor. She finally divorced her husband, the Duke of Marlboro and marries for love. A nice historical novel, and l learned a bit about the Vanderbilts…and the rich Americans who married to gain a title. A quick read and an enjoyable one.
The Naturalist by Darrin Lundee (NF). A biograpehy of Teddy Roosevelt….I'm not enjoying it too much, since I have a generatonal problem…Thee conservatists of Roosvelts day shot birds and other animals and stuffed them and sent them off to museums…I, living in 2020 (almost) have a problem with the killing of birds and large animals…However, Teddy did great things in conserving our national parks, so he gets points…
In between I've read a number of books on the best seller list which were enjoyable, and I didn't have to think too much reading them..
SAMANTHA TILIS (3 & 3/4):
Don't Let the Pigeon Drive the Bus by Mo Willems (F).
Hands Are Not For Hitting by Maritne Agassi (NF).
Jamberry by Bruce Degen (F).
Chicka Chicka Boom Boom Boom by Bill Martin Jr. (F).
TIM MALIECKAL:
Henry, Himself by Stuart O'Nan (F). O'Nan taught at Trinity and a dear friend of mine used to take his creative writing class. I don't know why I never did so. Missed opportunity. Really superb prose. I savored it.
Sashenka by Simon Sebag Montefiore (F). I read the author's amazing book Red Sky at Noon last year and was blown away. I'm sure I mentioned it in this same email last year. Anyway it turns out that novel was the third in the author's Moscow Trilogy. Sashenka is the first. It's not half as good -overstuffed and overwritten, and repetitive to boot – but it got better in the second half, and I liked it when I finished, just a few days ago.
All Creatures Great and Small by James Herriot (NF). My mom is from Yorkshire, and I well remember seeing this name on a book that was always kicking around our house. It stood out because it was a paperback, wasn't considered literature, and because my Mom never read it. Anyway, Herriot was a veterinarian who moved to Yorkshire in the 1930s. He started writing late in life, recounting his experiences at that time, in the poor North of England, where Mom grew up. This fall, I needed something to read on the Kindle, and it turned out this was free with Prime. So I downloaded the first of three volumes and absolutely loved it. The author is a natural talent, scenes and characters are fun to read, and it's a truly positive and enjoyable book. Also, you learn a lot about the era and the practice of treating animals. Excellent.
TODD ENDO:
From Mid-Year:
The Book of Joy: Lasting Happiness in a Changing World by Douglas Abrams (NF). Conversations between the Dalai Lama and Desmond Tutu.
Second Wind: Navigating the Passage to a Slower, Deeper, and More Connected Life by Bill Thomas (NF). Exploration of the positive futures of aging.
After Mid-Year:
Let your Life Speak by Parker Palmer (NF). Parker Palmer has written about ten books and founded the Center for Courage and Renewal. Known to me for his book, The Courage to Teach, this book (Let Your Life Speak) tells about his experience of deep depression and finding his way to his "true self."
No-No Boy by John Okada (F). This first novel by a Japanese American writer lays bare the conflicts within the Japanese American community of Seattle in the immediate post-World War II years. It tells the story through two young Nisei–one refuses induction and goes to prison for two years and one who serves in the US army in Europe and is seriously wounded.
TOM PERRAULT:
The Yellow House by Sarah Broom (NF). Wonderful look at growing up a black female in a poor New Orleans neighborhood
The Story of Edgar Sawtelle by David Wroblewski (F). Published a decade ago, I recently picked it up and so glad I did. A mute boy grows up on a farm in the Midwest in the 70s. Sounds boring but it's better than that. :)
The Testaments by Margaret Atwood (F). The follow-up to "The Handmaid's Tale", totally worth the read! I'm glad I read it.
The Light We Lost by Jill Santopolo (F). I enjoyed it but hesitant to recommend. Like reading a Hallmark movie. That said, I *was* moved by it.
Little Fires Everywhere by Celeste Ng( F). Such interesting characters and a good read!
Nine Perfect Strangers by Liane Moriarty (F). She wrote Big Little Lies so I took a flyer on this. It's a fast read but admittedly a bit odd and off the mark.
Where the Crawdads Sing by Delia Owens (F) – Really interesting, strong, female protagonist. I think the movie will be great.
A Well Behaved Woman by Theres Anne Fowler (F). Fictionalized account of Alva Vanderbilt, and I loved every delicious page of it!
III. Link to Spread Sheet of all books, listed alphabetically by Contributor, then book title and author, and whether it is fiction or non fiction.

To see previous years' lists, click on any of these links: 2009, 2010, 2011, 2012, 2013, 2014, 2015. 2016. 2017. 2018 Mid-Year, 2018, 2019 Mid-Year.