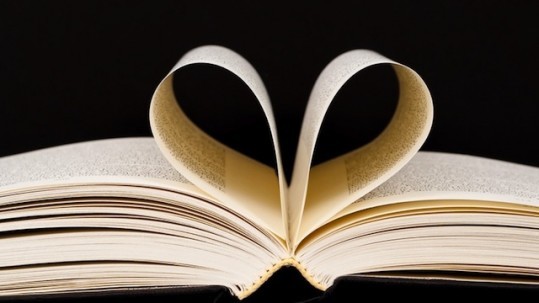 As always, this post would not be possible without the participation of friends (and friends of friends) who have taken the time to share with me and others titles and comments about what you are reading and enjoying. Think of it as a 'community' of readers even if some of you do not know each other. I thank you all for responding to my 'gentle reminders.'
This 2019 mid-year list is comprised of the favorite reads of 53 adults and 5 small children (10, 8, 6, 3, and almost 2 years of age.) Surprisingly, at least to me, this year nonfiction choices lead fiction 54% to 46%, a reversal of every previous compilation over the past 10+ years. Fifty-seven per cent of the contributors are female, 43% male, a typical breakdown.
I've organized the post in three ways:
I. The Books that have been cited by multiple readers are listed first.
II. Next, the Contributors are listed alphabetically by first name — to make it easy if you are looking for the favorites of someone you know — with the titles and authors next and then any comments they made about those books.
III. Two Spread Sheets for quick reference and in case you want to print out either list for future use:
Spread Sheet #1 – Listed by the Contributor's Name, then Title, Author, & Fiction/Nonfiction
Spread Sheet # 2 – Listed by Book Title, then Author, Contributor, & Fiction/Nonfiction
Also, at the end of this post, I've linked to the Midyear and Final lists from 2018, just in case you need more suggestions than those in this Midyear post.
Enjoy.
I. Titles that appear on more than one reader's Favorites' List.
Fiction (F):
Beartown, Fredrick Backman
Before We Were Yours, Lisa Wingate
Beneath the Scarlet Sky, Mark Sullivan
Little Fires Everywhere, Celeste Ng
The Lost Man, Jane Harper
Machines Like Me, Ian McEwan
The Heart's Invisible Furies, John Boyne
Washington Black, Esi Edugyan
The Weight of Ink, Rachel Kadish
Where the Crawdads Sing, Delia Owens
Nonfiction (NF):
An American Summer: Love and Death in Chicago, Alex Kotlowitz
Bad Blood: Secrets & Lies in a Silicon Valley Startup, John Carreyrou
Becoming, Michelle Obama
Born a Crime, Trevor Noah
Educated, Tara Westover
K: A History of Baseball in Ten Pitches, Tyler Kepner
Say Nothing: A True Story of Murder & Memory in Northern Ireland. Patrick Radden Keefe,
The Library Book, Susan Orlean
Working: Researching, Interviewing, Writing, Robert A. Caro
II. The 2019 Midyear Favorite Reads
(Alphabetically by Contributor)
Abby Orgad (8):
Smile & Drama by Raina Telegmeier (F).
Anita Rechler:
The Weight of Ink by Rachel Kadish (F). Two scholars stumble upon correspondence from 300 years ago. The story moves between the ancient and contemporary as the two scholars, Helen and Aaron, explore the identity of the author – a young, Jewish, Portuguese woman living in plague-ridden London at a time when woman were to be seen and not heard – as well as their own identities.
The Bully Pulpit by Doris Kearns Goodwin (NF). The lives and legacies of Presidents Roosevelt and Taft are revealed. The turn of the 19th century looked a whole lot like today: Big business, money in politics, corruption, monopolies, nationalism, technological change, income inequality. Thank goodness for the serious press, like McClure's Magazine, that helped then (and now) to expose the threats to the country.
All the Rivers by Dorit Rabinyan (F). Read this book for a Politics and Prose class on the immigrant experience. This book is a love story about a young Israeli woman and a Palestinian man who fall in love in NYC, away from the watchful eyes of the their families, but who cannot escape the prejudices, politics and perceptions imprinted in them by their different backgrounds. While the book is fiction it is based on the events in the life of the author.
Save Me the Plums by Ruth Reichl (NF). A fun read for anyone who is interested in food, restaurants and the chefs, restaurant critics, gossip, promoters and journalists who helped shape what we eat and where. The book chronicles the rise and fall of Gourmet Magazine while Reichl was its editor. Bonus…the book includes recipes.
Barbara Friedman:
Washington Black by Esi Edugyan (F). Wash is a slave on an English plantation in Barbados and before long is brought into the house to be an assistant to the owner's brother, Christopher Wilde. Christopher is a naturalist, an explorer, an inventor and an abolitionist. With a murder on the plantation witnessed by them, they fly in a Cloud-cutter to get out! They go to pre-Civil War Virginia and see the underground railroad and then on to the Arctic in search of Christopher's father. In the end, Wash is a free man but deserted by Christopher, and an inventor of aquariums in his own right. But he still searches for his true self. This is a very engaging novel and very well written.
Master of the Senate by Robert Caro (NF). A magnificent biography of Lyndon Johnson's days in the U. S. Senate. And it is extremely well written book, written in an engaging way, telling the story of Johnson's years in the Senate. When he arrives in the late 1940's as the junior senator from Texas, it is each man for himself. His mentor is Richard Russell of GA. The role of majority leader is empty, yet Johnson is first minority Whip and then Majority Leader. He sets out — and succeeds — in making it the position of Majority Leader a major position. Seniority, independent of capability, dominates committee assignment rules, but within 2 weeks, he changes all of that and puts senators, both new and tenured, in key positions. It is an engaging and fast reading 1000 pages — don't let that hold you back from reading it. Caro transforms the concept on a " political biography" into something completely new. It is an engaging, informative book and well worth the time to read it.
Passage of Power by Robert Caro (NF). Another wonderful biography as LBJ moves from the Senate to the White House. A good part of the book is downright depressing – his years as VP and the vivid hatred between the Kennedys and the Johnsons. But it all turns for LBJ on November 22 when he takes the reins and does an amazing job during the transition. This too is worth reading.
Madame Fourcade's Secret War by Lynne Olson (NF). An excellent book (all of Lynne Olson's books are excellent) about WW II but from a different angle – the spy network in France that aided Britain in particular. It is fascinating to read about the spies and who they were and what they did. The made a difference and in a very heroic way. And amazingly, a woman was in charge of Alliance. Definitely worth the read.
Bill Plitt:
Beneath the Scarlett Sky by Mark T. Sullivan (F).
A Man Called Ove by Fredrik Backman (F).
Bob Thurston:
Winners Take All: The Elite Charade of Changing the World by Anand Giridharadas (NF). This book really struck a chord with me. It's about the hollowness of the global elite's efforts to change the world. Think Clinton Foundation and many others. Think investors who've made a fortune in business or speculation and turn their attention to a pet "change" project. These and many others are the folks who inhabit what Giridharadas calls "MarketWorld", "an ascendant power elite that is defined by the concurrent drives to do well and do good, to change the world while also profiting from the status quo . . . it has its own thinkers, whom it calls thought leaders, its own language, and even its own territory—including a constantly shifting archipelago of conferences at which its values are reinforced and disseminated and translated into action."
The elites that Giridharadas is talking about are united in their belief that social change should be pursued through the free market and voluntary action, not public life and the law and the reform of systems. It's hard to give a sense of the book without making it seem like the author is given to overgeneralizations and unfairly lumping lots of folks together. But he carefully profiles lots of individuals, at different stages in their careers, and narrates some of those big conferences—in many cases showing how people gradually get sucked in to the assumptions and language of "MarketWorld", and how discussions and issues at conferences are framed in ways that reinforce those same assumptions.
One of many fascinating side trips in this book was to the writings of Andrew Carnegie, who defended ruthless pursuit of profit by the businessman, but who argued that the wealthy had an obligation to give back for the good of the community (in ways chosen by the wealthy giver, who was assumed to be the best judge of how to spend the money). Giridharadas argues that the current thinking of "MarketWorld" is very much the same—that is, the elites are the ones selecting the problems to solve as well as the solutions.
I did get a little frustrated toward the end of this book; it seemed to me that the author was happiest when dredging up more and more examples of the points he had already made. I was (naively, I guess) looking for some solutions. The closest he comes, I think, is citing the critique by Chiara Cordelli, a philosopher at U of Chicago. Cordelli poses the question that elites refuse to ask, namely "Why are there in the world so many people that you need to help in the first place?" She challenges them to ask themselves if their actions have contributed at all to that situation, then goes on to discuss the "direct committers" of harm and the "passive permitters."
My takeaway from Giridharadas' book is that the reforms we need won't be made in a top-down manner but will have to come from grass roots organizing. And we need to reclaim government as a way to address issues (we still need to move away from Reagan's "Government IS the problem" thinking).
Brandt Tilis:
Range: Why Generalists Triumph In A Specialized World by David Epstein (NF). Fantastic read (or listen) that tells stories about people who achieved great heights in a field despite not specializing in it. The easiest (and first) parallel drawn is in sports where someone like Roger Federer was a natural athlete who loved to play any sport and wasn't overly encouraged by his parents. Certainly a lot of good lessons for anyone raising kids to encourage an array of activities. But also might be a good lesson for anyone who is worried about taking a chance in life because "it's too late."
Brooke Tilis (almost 2):
Goodnight Moon by Margaret Wise Brown (F).
The Belly Button Book by Sandra Boyton (F).
The Crayons' Book of Numbers by Drew Daywalt and Oliver Jeffers (F).
Carol Board:
The Girl Who Takes an Eye for an Eye by David Lagercrantz (F). Different author but sounds the same. Lisbeth Salander is at it again, saving the world and kicking a**. A fun book that is also interesting…Takes place in Sweden. Really enjoyed it.
Carol Haile:
The Orphan's Tale by Pam Jenoff (F).
The Last Vintage by Ann Mah (F).
The Home For Unwanted Girls by Joanna Goodman (F)
The Moment of Lift by Melinda Gates (NF).
Charles Haile:
The Eighth Sister by Robert Dugoni (F).
The Girl Who Lived by Christopher Greyson (F).
Where the Crawdads Sing by Delia Owens (F).
The Last Lie She Told by K J McGillick (F).
Carrie Trauth:
The Other Einstein by Marie Benedict (F). The story of Einstein's first wife. Explores how much she may have contributed to the theory of relativity.
In the Midst of Winter by Isabel Allende (F). In this mystery, three Spanish individuals are brought together to help a Chilean immigrant.
Behold the Dreamers by Imbolo Mbue (F). Two African Immigrants come to America to pursue their dreams. They learn it is not easy, and they both change because of being here.
Chris Bourtourline:
There, There by Tommy Orange (F). A novel that weaves factual and fictional stories of the Native American experience into something that informed, challenged, and captivated me.
Chris Rothenberger:
Before We Were Yours by Lisa Wingate (F). Riveting and horrifying true story of Georgia Tann and her Memphis Tennessee Children's Home Society secrets and scandal. She orchestrated a diabolical plot to steal children and sell them to the highest bidders. This is based on a real life scandal in 1939. I read this book in days!!
Water for Elephants by Sara Gruen (F). Reread for Book Club. This is a story of the depression era circus as seen through the eyes of its veterinarian. The life of the circus, its people, beloved animals, the cruelties of the day, the loyalties of both the animals and of people, and conflicts are explored in this carefully researched novel of historical fiction. As important were insights into nursing home life and aging in our society as an underlying theme. Very engaging story. Some violence.
A Gentleman in Moscow by Amor Towles (F). Very entertaining novel about the life of Count Alexander Rostov who is sentenced to house arrest in the famous Metropol Hotel in Moscow because of a poem he allegedly wrote that was deemed incendiary by the Bolsheviks. The hotel is both the center of plotting revolutions, and where intellectuals discuss whatever intellectuals discuss over vodka. The Count is always a man of purpose, despite his confinement, and becomes transformed in his 30+ year history living there. Readers come to meet richly developed characters who live and work in the hotel. Truly a period piece that gives a window to life under Communism, political intrigue in 20th century Russia, the book is upbeat, interesting and rich.
Cindy Olmstead:
The Library Book by Susan Orlean (NF). Good read on LA Public Library, its devastating fire of 1986, the important role libraries play in our society today and in the future.
White Fragility by Robin DiAngelo (NF): "Why It's So Hard for White People to Talk About Racism"
Zucked by Roger McNamee (NF): Scarey read by a financial investor in Facebook, his shift to see its huge threat to damaging a civil society, loss of privacy of information, manipulation of data and all who use it!!!
Donna Pollet:
My Becoming Nicole: The Transformation of an American Family by Ellis Nut (NF).
Darktown by Thomas Muller (F).
Metropolis by Philip Kerr (F).
Elaine Samet:
Working by Robert A. Caro (NF). A rather short piece about how he goes about researching, investigating and finding obscure material about the subjects of his prize winning biographies about Robert Moses and LBJ. Some good examples about both.
A Spool of Blue Thread by Alice Walker (F). In her 20th novel she uses her skills to develop a multi generational family with many diverse personalities and secrets.
Eli Orgad (10):
Poached and any book by Stuart Gibbs (F).
Mr. Lemoncello's Library & Mr. Lemoncello's All Star Break Out Game by Chris Grabenstein (F).
Million Dollar Throw by Mike Lupica (F).
Elizabeth Lewis:
Meursault Investigation by Kamal Daoud (F). A reimagining of Camus' The Stranger, and best read along with it. Considers both what makes one guilty of a crime and who is "the other," from a contemporary and Algerian perspective.
Elizabeth Tilis:
The Heart's Invisible Furies by John Boyne (F)
Where the Crawdad Sings by Delia Owens (F)
The Great Alone by Kristin Hannah (F
Ellen Kessler:
The Weight of Ink by Rachel Kadish (F). Long but interesting and different; history is woven in, and I hated to reach the end! The plight of bright women before Feminism, in the 16th century.
The Last Watchman of Cairo by Michael David Lukas (F). l am prejudiced in favor of this book. I was asked to review it for the JCC, and I spent time preparing. Each time I read the book, I saw more and more in it. It also had a great deal of history as part of the plot. l really enjoyed it and learned a lot. I read it before The Weight of Ink, and the similarity in parts made both books more interesting. This book also highlights the lives of women, mostly thwarted in the 18th & 19th centuries. I also read some books I characterize as guilty pleasures – the latest Lee Child, Daniel Desilva, and others. I also love legal books with courthouse scenes.
Ellen Miller:
By far my most enjoyable reading this year has been recent nonfiction. (I may have said this before, but I think I have simply read too much fiction over the past few years, and I find little new or interesting in terms of themes, styles, or stories.) All of these nonfiction I list below are first rate, and you'll be missing something important if you don't read each one of them They all have similar aspects to be praised: the subjects are interesting; the writing is clean, straightforward and engaging; each one taught me something I didn't know, or didn't know much about; and I feel more informed and smarter for having read them. You will too.
Nonfiction:
No Visible Bruises: What We Don't Know About Domestic Violence Can Kill Us by Rachel Louise Snyder (NF). This is an absolutely stunning book — stunning in the true sense of the word. In it you'll get the horrific facts behind domestic violence, the emotional impact of it on the families of the victims, as well as the prescriptions for addressing it holistically. In the fact-driven reporting you meet victims (some who survived and some who have not) and their stunned families along with the professionals addressing the problem in a more systemic way. A must read.
Furious Hours: Murder, Fraud and the Last Trial of HarperLee by Cep Casey (NF). This is the story of Harper Lee (author of To Kill A Mockingbird) and her attempt to report the story behind a serial accused murderer (an African-American preacher in Alabama) who most likely murdered his victims to collect life insurance he had take out on them. (He was never convicted.) What you get is a fascinating story of the Deep South in the 1970's, the lawyer who defended the preacher and an in depth portrait of Harper Lee. It was spellbinding. I couldn't put it down.
A Good American Family, The Red Scare and My Father by David Maraniss (NF). Maraniss (a Pulitzer Prize winner) writes a combination of a family memoir and a detailed history of the so-called "The Red Scare" in the US in the 1950's. With impeccable reporting on the history and personalities of the time that drove that period, he explains with great poignancy the impact on his father and their family. A must read, for these times.
What You've Heard Is True: A Memoir of Witness and Resistance by Carolyn Forche (NF). I knew relatively little about the civil wars in Central America and in El Salvador specifically. This is a beautifully written, telling account of a young poet who got engaged in the struggle itself, and then told the story to inform the world. Remarkable first hand account.
Amity and Prosperity: One Family and the Fracturing of America by Eliza Griswold (NF). I thought I knew a lot about the impact of fracking, but this book tells the story of an Pennsylvania county whose citizens' lives were destroyed by the practice. It is also the story of the complacent government state regulatory authorities who colluded with the corporations to keep the dangers withheld from the local residents. But perhaps, most importantly, this is the story of a woman who was brave enough to bring this story to national attention. You'll be angry when you finish the book.
Working: Researching, Interviewing, Writing by Robert A. Caro (NF). This book is a marvel. It is about how Robert Caro does his work, by Robert Caro. I'd highly recommend you listen to this book as there is nothing like Caro's voice to tell how he researches and writes his wonderful biographies. If you are a fan of any of his other remarkable biographies (or especially if you don't know who he is) read or listen to every word.
Bad Blood: Secrets and Lies in a Silicon Valley Startup by John Carreyrou (NF). A remarkable book written by a Pulitzer-winning journalist who broke the story of the Silicon Valley based medical device company called Theranos and the woman who hoodwinked the rich and famous into investing tens of millions of dollars in what turned out to be a medical device hoax. You can't put it down. Want to know more about the dark side of technology companies? You'll find everything you need to know in this story.
An American Summer: Love and Death in Chicago by Alex Kotlowitz (NF). Kotlowitz, a prolific chronicler of urban affairs and society, in this book tells the story of violence and crime, specifically related to gun incidents, in one recent summer (2013) on the south and west sides of Chicago. As his vehicle he presents in-depth stories of the victims – sometimes the murderer, sometimes families of the murdered, all impacted by gun violence. Through the lens of more than a dozen families or individuals you learn of a different world. A must read.
Fiction:
I'd suggest any of these as summer beach reads. All of these excel in their narratives, character development, and writing. For details check out others' reviews
The Confessions of Frannie Langton by Sara Collins (F). The story of a slave girl born in Jamaica who is taken to London to serve new masters. She is ultimately charged with their murder. But it's not for the reason you might think. Page turner.
Normal People by Sally Rooney (F). Two young high schoolers develop an odd friendship that lasts for many years through many, many twists and turns. Fascinating interconnection between the two main characters.
The Lost Man by Jane Harper (F). A fabulous Australian 'who done it' in which a major character is the environment — the Outback — itself. If you've ever been, or want to go, to this vast, arid, and largely unpopulated area of Australia, it's a must read. (See Review)
Love is Blind by William Boyd (F). Sigh. Another wonderful book from this master with a brilliant early 19th century story of a piano tuner, the impossible love of a beautiful woman, and revenge. So fine! (See Review)h
Ellen Shapira:
Someone Knows My Name by Lawrence Hill (F). This book was published in 2008 and I don't know how I missed it until now as it is by far the best book I have read so far in 2019. With amazing writing, it tells the sweeping story of a late 18th century young brilliant African girl captured and sold into slavery. She ultimately is freed traveling from South Carolina, to New York, to Nova Scotia to Africa and finally England where she helps the early abolitionist movement. The book hit all the marks: wonderful writing style, good character development, a good plot that moves the story along and my favorite genre of historical fiction.
Washington Black by Esi Edugyan (F). This is a more recent book with a similar slavery theme though set a little later in the early 19th century. This time the slave is a boy and he is equally as bright and talented as the young girl in the first book. He too manages to gain his freedom from Barbados and also ends up in England. The characters are very interesting and the book is very well written.
Less: A Novel by Andrew Sean Greer (F). This book was a recent Pulitzer Prize winner and while I thought it was a little thin and lightweight to be a Pulitzer, it was very cleaver and entertaining. The characters were well developed and I enjoyed it very much.
A Ladder to the Sky: A Novel by John Boyne (F). This book is a psychological thriller about a charismatic psychopath who is an aspiring novelist. All and all a good read.
Emily Nichol Nichols:
How Democracies Die by Steven Levitsky and Daniel Ziblatt (NF). 2018 non-fiction book by Harvard political scientists – worrisome, depressing, compelling, and boy do I dislike Newt more than ever.
Say Nothing: A True Story of Murder and Memory in Northern Ireland by Patrick Radden Keefe (NF). Told via in-depth stories of a few individuals caught up or directly involved in Northern Ireland's struggle against religious strife and British rule-the Troubles- this is an incredibly engaging and educational book.
Beartown by Fredrik Backman (F). A lovely, at times quite thoughtful story from the author of A Man Called Ove about a small town dedicated to and riven by hockey.
Fruzsina Harsanyi:
Working by Robert Caro (NF). I listened to Caro on Audible reading his reflections on the process of researching and writing his books on Robert Moses and Lyndon Johnson. The books were motivated, he says, by his interest in the sources and uses of political power, which is also the theme of this book. It is his shortest book and not really a memoir, he says. Nevertheless, it says so much about Caro, his wife and partner, his subjects, his attention to detail in research, his magnificent use of language to create unforgettable vignettes of his characters, his understanding of history and politics, his humanity, his ability to be objective without abandoning moral judgment. I craved more when I finished it and so I bought the book to read it.
Where the Crawdads Sing by Delia Owens (F). I don't usually like coming-of-age stories and don't trust ones that have been on the NY Times best seller list for 39 weeks (Millerstime readers can be such snobs), but this one set in the coastal area of North Carolina about a poor, un-schooled white girl living in the wild is beautiful. The story of Kya, the "Marsh girl," her interactions with the town folk, her education in and about nature, her struggles and triumphs, is told beautifully. The author has previously written non-fiction books about nature and her knowledge is displayed in the rich detail of this book. Listening to it on Audible while walking in the woods or on the beach was a great pleasure.
Bad Blood by John Carreyrou (NF). This is the story of the rise and fall of Theranos founder and CEO Elizabeth Holmes. She was an arguably brilliant and definitely young entrepreneur in the heady environment of Silicon Valley. Some thought she was the next Steve Jobs promising to revolutionize the medical industry with her medical device that promised to make blood testing faster and easier. Written by a Wall Street Journal reporter, the book is a page-turner. How could she deceive so many smart and experienced people who agreed to be on her board and legitimized her claims? How could CEO's of major companies invest without appropriate due diligence? How could employees continue to believe when they saw the false and falsified data? As they say, you can't make this stuff up. It's full of lessons, and if I were (still) teaching, it would be required reading.
The Italian Teacher by Tom Rachman (F). While not in the same category as the first three, it is a good read. A young man trying to come to terms with his famous artist father. He does and along the way exposes us to the dark underside of genius and the New York commercial art scene.
The City of Thieves by David Benioff (F). This is a WWII book unlike any I've read. Two young men meet in prison during the siege of Leningrad. They are given a chance to gain their freedom when an NKVD officer challenges them to find a dozen eggs (scarce in the city) for his daughter's wedding. This simple plot takes the two behind enemy lines where we are exposed to the cruelties and madness of that war and where their friendship and courage are tested. Surprisingly, the book is also charming and funny and possibly based on Benioff grandfather.
Go, Went, Gone by Jenny Erpenbeck (F) and No More Boats by Felicity Castagna (F). Both these books are about the immigrant experience (from the refugee's perspective) and the immigration crisis (from the national perspective). The first is set in Germany; the second in Australia. The authors explore this immensely important contemporary topic and lay bare real life issues as only good fiction can. What it really means to be an immigrant even in a country that said it wants you …Germany. Why older immigrants can be so unaccepting of newer ones … Australia's experience with boat people.
The Friend by Sigrid Nunez (F). Most reviews focus on the dog in this book.The Great Dane is an important character, but for me it was all about the friend and mentor who died and about the role of a teacher in a person's life. It is so full of clever, wise, memorable quotes from literature and philosophy that I was constantly stopping to re-read and reflect. Beyond that, the book is also just plain entertaining.
Harry Siler:
Any Other Place by Michael Croley (F). Short stories set in Appalachia
Second Skin by Katerina Stoykova (F). Poetry. Of abuse.L
Jane Bradley:
Quite by coincidence, the four books I'd include as Midyear Favorite Reads are all memoirs written by women, each with a compelling and well-written story:
Becoming by Michelle Obama (NF).
Educated by Tara Westover (NF).
The Girl with Seven Names: A North Korean Defector's Story by Hyeonseo Lee (NF).
The Home That Was Our Country: A Memoir of Syria (NF) by Alia Malek (NF).
Jeff Friedman:
K: A History of Baseball in Ten Pitches by Tyler Kepner (NF). Interviews with dozens of all-time great pitchers, who talk about how they learned the pitches that made them famous. It's a terrific way to learn about baseball from players' perspectives. The book resembles Glory of Their Times.
The Three-Body Problem by Cixin Liu (F). A Hugo award-winning science fiction book set in China during/after the Cultural Revolution, which provides an interesting/different take on the alien contact theme.
Our Man: Richard Holbrooke and the American Century by George Packer (NF). It was exactly what I expected to get from a biography of Richard Holbrooke written by George Packer (in a good way!).
Jesse Maniff:
Nevermoor: The Trials of Morrigan Crow by Jessica Townsend (Children's F).
The Field of Blood:Violence in Congress and the Road to the Civil War by Joanne B Freeman (NF).
Jim Kilby:
The Hidden Life of Trees by Peter Wohlleben (NF). What they feel and how they communicate.
The Struggle for Arab Independence by Patrick Seal (NF). A view from the Arab side of the history of the Middle East.
They Will Inherit the Earth by John Dear (NF). Peace and nonviolence in a time of climate change.
Joe Higdon:
Fredrick Douglass: Prophet of Freedom by David W. Blight (NF). It is a great history by a terrific writer. It is 800+ pages, so hard to sell.
Grant by Ron Charnow (NF), an excellent companion to the Douglass book. I am a sucker for long histories.
What I would really like to recommend is two podcasts. One is "Seeing White" about the history of racism. Fabulous! It can be found on Scene on Radio. The other by the same group is "Men". Both are great activities when driving somewhere.
Judy White:
We Were the Lucky Ones by Georgia Hunter (F). Published as a novel but closely based on the author's family history. Great WWII book.
The Path Between the Seas by David McCullough (NF). Though I have little to no interest in the building of the Panama Canal, this book was riveting.
Kate Latts:
Where the Crawdads Sing by Delia Owens (F): This was the big Reese Witherspoon book from last year. It is about a young girl who is abandoned by her family and basically raises herself in the marshes of SC. Parts of it seem a big far-fetched, but it is a really good, enjoyable read and well written.
The Extraordinary Life of Sam Hell by Robert Dugoni (F): This is the story about a boy/man who is born with red eyes set in California in the 60s. It goes back and forth between present day and years throughout his childhood. It was a really touching book about the challenges of having a physical difference, family relationships and friendships. I liked it very much.
The Storyteller's Secret by Sejal Badani (F): This is about a young woman who is having problems getting pregnant so returns to her grandparents' home in India to better learn about her family heritage. Most of the book is about her grandmother who struggles between family loyalty and following her heart and dreams. A very nice read but pretty formulaic and similar to several other books.
Becoming by Michelle Obama (NF): I listened to the audible of this and like it very much. I actually enjoyed the second half of the book once Michelle is grown. I really liked learning about her struggles as a working mom and how she prioritized and balanced the two, all while Barack was pursuing his political ambitions.
Kathleen Kroos:
Little Fires Everywhere by Celeste Ng (F). Very good.
When the Crawdad Sings by Delia Owens (F). My favorite.
Before We Were Yours by Lisa Wingate (F).
Kathy Camicia:
Pachinko by Min Jin Lee (F). No surprise. I am just late to the game.
Machines Like Me by Ian McEwan (F). Always great, even when just good.
To the Lighthouse and Orlando by Virginia Wolf (F). The beginning of modernism in English lit.
A Clockwork Orange by Anthony Burgess (F). It was interesting to go back and see what the fuss was all about.
Lance Brisson:
Presidents of War by Michael Beschloss (NF). This book by one of the leading American historians is filled with fascinating highly detailed stories about how U.S. Presidents from 1807 to the 20th century led the country into conflicts large and small with many of them expanding Presidential power in the process. One of Beschloss's best talents is his ability to bring life to history by focusing on the strengths and weaknesses the Presidents and other people who made critical decisions about wars.
Land Wayland:
Tyrant: Shakespeare in Politics by Stephan Greenblat (NF). This Pulitzer and National Book Award winning Professor at Harvard focus 189 pages on the heart of many plays of that astute observer of politics and power and personal foible. For the learned professor, he makes it look easy but what comes blazing through is just how relevant Shakespeare's plots, and developments and comments and asides are to the politics of today (and yesterday and tomorrow). We have all seen or read most of these plays and we all know this stuff but it is refreshingly new when presented by one who has made this his life's work. Highly recommended. 5 out of 5
The White Devils Daughters: The Women Who Fought Slavery in San Francisco's Chinatown, Julia Flynn Siler (NF). This New York Times author and journalist peers into the 85 year history of importing of Chinese women into San Francisco to be house slaves and prostitutes and focuses on the efforts of Donaldina (Dolly) Cameron and Tien Fuh Wu (a former house slave) and the Presbyterian Mission House in San Francisco to rescue these women and provide them the care, education and protection they needed to enter a new life in the United States. The most compelling part of this story (that covers the period from 1899–1934) is the white light of truth that it throws on the moral corruption that ruled the City by the Bay for 50 years and the lack of concern among the general population for what was endemic to Chinatown as contrasted with the significant actions of a few people who stood firm and prevented much worse from happening. The issue of imported slaves and international procurement of prostitutes is still with us and this is a good book to read to be reminded that our great-great grandparents faced the same problems that we still deal with today. 3.5 out of 5 (It is hard to believe she writes for the TIMES).
Salt, Fat, Acid Heat: Mastering the Art of Good Cooking, Samin Nosrat (NF). A highly acclaimed chef explains what every serious cook knows—that cooking is as much science as it is art, and the basic tools are the four items highlighted in the title. It is stunning how much there is to know about how these four simple ideas work together to allow serious mortals to create one iteration of heaven on earth. This is a book that can be read over and over and each reading will be a trip to a deeper level in the kitchen. Only a rare few will ever know all of this information by reflex but those who do will probably have one, two, or three stars; This book can move the rest of us far closer to understanding what can be done with good ingredients and why. Great illustrations by Wendy MacNaughton. It will take 4-5 more readings before I can give this one a grade
The Jewish Annotated New Testament by Amy-Jill Levine and Marc Zvi Brettler (NF). The New Testament has been the focus of intense study and scholarship for more than 1800 years, and this 801 page book presents many ways of reviewing what has been learned from the efforts of many, many bright serious people. This is a book of scholarship, not persuasion, and it is understandably understated in much of what it says, as it should be. Short very well written essays by highly qualified exegetes dig into the multiple meanings that can be found in many passages and make it clear that every word of this part of the Bible has been honestly and intensively scrutinized from every possible angle. No flashes of stunning lightning but many "aha' and "hmm" insights. The editors assume a deep familiarity with the Old Testament and the New Testament. Recommended only for those who are willing to spend the time to rummage through the books on the top shelf of the bookcases in the very back of an unheated (in the winter) or overheated (six months earlier or later) attic. 5 out of 5 (I think)
Lane Brisson:
Bad Blood: Secrets and Lies in a Silicon Valley Startup by John Carreyrou (NF). The fascinating story of Elizabeth Holmes, a 19-year old dropout from Stanford, who founded the startup Theranos. The company's mission was to develop a new way of testing blood. Overtime, the very persuasive Holmes was able to attract investors, talented employees, and A-list advisors, including George Shultz, Henry Kissinger, and General James Mattis. However, as technical problems emerge that defy solutions, Holmes chooses a path of ruthlessness and immoral deceit.
Educated by Tara Westover (NF). This is the compelling and harrowing story of Westover's unusual upbringing in a Mormon Survivalist family in Idaho. The author's father would not allow her to attend school. Westover, who had six siblings, had to overcome many obstacles in order to become educated. As ateenager, she taught herself algebra and trigonometry in order to take the ACT, and did wellenough to gain admission to Brigham Young University. Remarkably, she was eventually able toearn a PhD from the University of Cambridge.
Inheritance: A Memoir of Genealogy, Paternity, and Love by Dani Shapiro (NF). Shapiro, the author of four memoirs and five novels, rather casually sends off her DNA sample to Ancestry when her husband is submitting his own DNA for testing. Shapiro's test results are unexpected and shock her to the core. This absorbing story is about the author's search to find the truth about her origins.
Larry Makinson:
Bottle of Lies by Katherine Eban (NF). A shocking and deeply alarming expose of generic drug manufacturers in India (and also China), and the blatant inability – and disinterest – of the FDA in monitoring foreign factories.

Machines Like Me by Ian McEwan (F). McEwan's latest novel delivers his usual deep exploration of human relationships, but this time with a twist. We're in the 1980s, but Alan Turing did not commit suicide in the 1950s so the world of artificial intelligence has zoomed ahead and created a world of self-drive cars and a small number of humanoid robots. More psychological than sci-fi, it's a great read.

Democracy in Chains by Nancy MacLean (NF). Excellent backgrounder on the origins of Libertarian economic policy, largely through an in-depth profile of economist James Buchanan and how his philosophy was appropriated by Charles Koch. Most importantly, it exposes the real agenda behind the movement: to restrain democracy, so the wealthy can prevail despite popular opinion. Big government isn't the enemy – democracy is the enemy.
Leslie Kleinberg:
On Earth We're Briefly Gorgeous by Ocean Vuong (F). I am tempted to nominate this book even though I haven't read it yet. Based on what I heard tonight (Leslie attended a reading by the author), it's at or near the top of my to-read list. (Ed. – Two strong reviews, The Guardian (https://www.theguardian.com/books/2019/jun/14/on-earth-we-are-briefly-gorgeous-ocean-vuong-review) & The NY Times – (https://www.nytimes.com/2019/05/27/books/review-on-earth-were-briefly-gorgeous-ocean-vuong.html)
Leslie Lieman:
Becoming by Michelle Obama (NF). Loved listening (audio book) to Michelle tell her story! Since we basically grew up in the same generation, I recognized so much of her early life experience, the history, the times, and certainly what access to a good education affords. The book of course ultimately travels through the presidential campaigns and since I went door-to-door in Colorado for Obama for a week before each presidential election, it was really interesting to peek in on all their activities from her perspective. I also appreciated her candor about being a mother and raising her daughters, which is a major part of her story. It is a book I really didn't want to end. Actually, I also didn't want her impact to end. Michelle demonstrates grace and dignity throughout — so the end of the book, our lived 2016 experience, is painful all over again.
Mary Bardone:
Beneath the Scarlet Sky by Mark Sullivan (F). A Bozeman author, based on a true story about the last two years of WWII in N Italy.
Days Without End by Sebastian Barry (F). Fiction but very realistic story of settling the West, the massacre of Indians and Whites on the plains, and some of the battles of the Civil War.
Where the Crawdads Sing by Delia Owens (F). Fiction with magical elements and unrealistic in places but also magical in its lyricism and language.
Meggie Patterson:
Born a Crime by Trevor Noah (NF). I actually listened to this on audible and found it really interesting to hear about his coming of age throughout apartheid. He is a great storyteller, and I was often laughing throughout the read.
Bad Blood: Secrets and Lies in a Silicon Valley Startup by John Carreyrou (NF). There is a lot of content out there about Elizabeth Holmes and Theranos in 2019, and I have been hooked. This was a fast and wild book to read!
The Heart's Invisible Furies by John Boyne (F). This was recommended by a friend, and I loved it. It centers around one character, Cyril Avery, and takes you through all of the twists and turns of his life — you really got to know him as a person, and I was sad when it was over!
Rocket Men: The Daring Odyssey of Apollo 8 and the Astronauts Who Made Man's First Journey to the Moon by Robert Kurson (NF). The title says it all, but learning about Apollo 8 and travel to the moon was amazing. I am now the newest fan girl of NASA.
Becoming by Michelle Obama (NF). I am sure that a lot of people on your list have read this already, but it was such a good read and gave a view into the Obamas and Michelle that I didn't personally know before. I didn't appreciate them as real people enough when they were in the White House and getting this side of it made me miss their leadership even more!
Melanie Landau:
Eleanor Oliphant Is Completely Fine by Gail Honeyman (F).
The Tea Girl of Hummingbird Lane by Lisa See (F).
Citizens of London by Lynne Olson (NF).
Beartown by Fredrik Backman (F).
Educated by Tara Westover (NF).
Micah Sifry:
Bad Blood: Secrets and Lies in a Silicon Valley Startup by John Carreyrou (NF). A page-turner and a morality tale for our times.
The Fifth Risk by Michael Lewis (NF). An appreciation for some of the more important and unheralded ways the federal government is a force for good in the lives of Americans, and a warning about what Trumpites are actively dismantling.
The Age of Surveillance Capitalism by Shoshana Zuboff (NF). The single best book I have ever read about tech and democracy. Read my review in the American Prospect:
Mike White:
Bloodhound on His Trail by Hampton Sides (NF). This book about James Earl Ray's assassination of Martin Luther King is hard to put down, like all Sides books.
Doing Justice by Preet Bharar (NF).
In the Shadow of Statues by Mitch Landrieu (NF).
Nick Jacobs:
Working by Robert A. Caro (NF). A revealing glimpse into how this gifted biographer works and has honed his craft. I've since gone back to re-read his bio of Robert Moses, The Power Broker. Implicit in this book is, in the current state of affairs, the importance of information and the truth
Nick Nyhart:
Like Lions by Brian Panowich (F). A strong example of the "Appalachian noir" sub-genre of crime fiction. Pulls you into and through a violent tale of tribalism, identity, and (some) hope.
These Truths by Jill Lepore (NF). The reviews all call this a magisterial history of the United States. At 900 pages it is a commitment to read, but she's a great writer and both adds and integrates the story of slavery into our history in a way that contributes to our understanding of the politics all around us in our current times.
Rebekah Jacobs
Moment of Lift by Melinda Gates (NF). A heartfelt memoir and call to action.
Maybe You Should Talk to Someone by Lori Gottlieb (NF). A therapist goes to the therapist. We also love her stories about her patients.
Factfulness by Hans Rosling (NF). Global perspectives and a framework to understand it. A positive read.
Educated by Tara Westover (NF). Her story of resilience and educating herself.
Once More We Saw Stars by Jayson Green (NF): A story of grief and love – and how the parents survive when a brick falls from an Upper Westside and striking their 2-year-old unconscious. It is one the best books I have ever read, and, ultimately, shows us how to survive an unimaginable tragedy with courage and grace.
Circe by Madeline Miller (F).
Bowlaway by Elizabeth McCracken (F).
Richard Miller:
Working by Robert Caro (NF). Caro takes time from working on his 5th and final volume of The Years of LBJ to write about he works…how he researches, how he writes, and why he is able to convey what few other biographers can do. If you've enjoyed any of his previous books, you'll find Working not only a delight but a window into how Caro enriches our understanding and appreciation for his truly superb books.
Wait. It Only Gets Worse by Lydia Hill (NF). Knowing the author for many years probably affects how I liked the book. But I think it's quite a good one and has much to offer. It's an honest and well written self-examination of Lydia's four year journey (plus the previous 30+ years) of cancer and other medical disasters, mistakes, and illnesses and how she finally finds some peace and new ways of looking at herself and her life.
The Library Book by Susan Orban (NF). Who knew? A category of nonfiction that continues to amaze and inform me. In part this book is about the fire in the LA Library but actually it is about so much more, including the roles library play today. Fascinating.
IQ, Wrecked, & Righteous by Joe Ides (F). Three good treadmill listenings about a lone detective in the vein of Jack Reacher, etc.
An American Summer by Alex Kotwolitz (NF). See my review (insert link) of this outstanding reporting about life and death on the south and west sides of Chicago.
The Lost Man by Jane Harper (F). Read upon return from a recent trip to the Australia and the outback. A good read if you have interest in that part of the world. It's a suspense story without a detective to solve it. A family story. And a story where the landscape plays a role throughout. Well drawn characters, Keeps you going until the final pages (or in my case, to the end of the audible version_
Bad Blood: Secrets & Lies in Silicon Valley by John Carreyrou (NF). Another in the category of 'who knew?' This one about the true and almost unbelievable story of Elizabeth Holmes' rise and fall at Theranos.
K: The History of Baseball in Ten Pitches by Tyler Kepner (NF). There always has to be a baseball book. This one is for the baseball obsessives, breaking down the ten major pitches, who threw them, and the results. For those not as nerdy but still baseball interested, check out a previous book I posted (Powerball by Rob Nyer). It's the 'new' Moneyball (by Michael Lewis 2003) book, telling you what's new and what's driving the game today.
Romana Campos:
Becoming, the audio recording with Michelle Obama (NF). Excellent! We loved hearing her voice and intonation and just getting so much context with "how" she said something versus what's written in the text. The first half moved a little bit faster than the second half, when she's in the White House. Loved hearing about her family, her Dad especially, how he dealt or denied his MS. Very poignant.
Unsheltered by Barbara Kingsolver (F). I read this book and didn't love it, but liked it enough that I find myself reflecting about it and liking the "daughter" character more and more. It's a story with themes of over-consumerism, climate change, anti-science religious fervor, and market place logic that needs restructuring, but these threads are woven into the dialogue of two sets of characters who lived in the same house in the mid 1800's and in the current time period. Interesting structure and good writing, as is a given with Barbara Kingsolver.
The Monk of Mokha by Dave Eggers (NF). I (RC) saw them together at the National Book Festival and found the story fascinating, so I bought the book. I'm half way through it and find it really compelling. A young, Yemeni activist finds his roots and his parent's home country's ancient art of coffee making, and he decides, rather impulsively and courageously, to dive into the riches of Yemeni coffee making and \bring it back to the US, so to speak. Except, there are a few complications, and of them is the civil war or more bluntly the bombing of Yemen by Saudi Arabia, and he gets caught in the middle. I'm still reading it!!
Grounded by Diana Butler Bass (NF). I read this book with a Companion's group of women at my Presbyterian Church and I recommend it as an interdenominational/interfaith book as it makes a beautiful connection between the design and mystery of nature and the divine and nearness of God. It's not a dogmatic book or one based on theology, but one moves the questions away from "Who is God and how can I be saved" to "Where is God and how does God's presence enliven our actions in the world?" As people move away from the traditional church and a fundamental rigidness to the bible, this book talks about finding a divine connection that is rooted in creation and mystery, but it really is "down to earth" and transformative and not wishy washy in any way.
Ryan Orgad (6):
Otis (all of them) by Loren Long (F).
Sam Black:
An Officer and a Spy by Robert Harris (HF). An account of the Dreyfus Affair in the voice of the person who did more than anyone else to uncover the scandal, the head of France's military intelligence, a true hero. Rivetingly interesting, storytelling at its best, sophisticated.
Say Nothing by Patrick Keefe (NF). A detailed investigation by a New Yorker author of the disappearance of a number of civilians at the hands of the IRA. It's an example of the best of journalism as the first draft of history. It raises fundamental issues of the tension that can exist between the search for the truth and the search for justice. It raises other fundamental issues involving the role of state-sanctioned violence. And more. Compelling writing.

Samantha Tilis (3):
Noah's Magic Shoes by Janie Bynum (F).
Race Car Count by Rebecca Dotlich (F).
Pete the Cat by Eric Litwin and James Dean (F).
Suzanne Steir:
Mama's Last Hug: Animal Emotions and What They Tell Us about Ourselves by Frans de Waal (NF). If you read nothing else this year, read this book. It was written by a primatologist. He happens to be a good writer. After reading this book you will never look at animals the same way again. Fascinating.
The Subway Girls by Susie Orman Schnall (HF). An Ok beach read….brings back the 1050's and the contest to be Miss Subway…A piece of my youth…
Famous Father Girl: A Memoir of Growing Up Bernstein by Jamie Bernstein (NF). An intimate look into the Bernstein family. They were very fun and very messed up. I heard Jamie give a talk at Tanglewood last summer. The book goes into much more detail about Lenny B and his family…not a pretty story.
My Grandfather Would Have Shot Me: A Black Woman Discovers Her Family's Nazi Past by Jennifer Teege (NF). A mixed (Black and Jewish) discovers her grandfather was a Nazi. A moving story about how she discovers her past and what it is like to be adopted.
The Target by David Baldacci (F). What can I say? I do like these spy dramas, and this one doesn't disappoint. A good beach read
The Taking of K-129: How the CIA Used Howard Hughes to Steal a Russian Sub in the Most Daring Covert Operation in History by Josh Dean (NF). The title says it all. This is a fascinating book. I must admit I had to glide over all the names and codes described, but the story is true and fascinating.
The Liberating Path of the Hebrew Prophets Then and Now by Nahum Ward-Lev (NF).
I picked up this book because I know nothing about the Hebrew Prophets and lo and behold, it is totally fascinating…He talks about Liberation and how the Prophets were prescient about how we liberate from our own Egypt….Even if you are not Jewish and are not a believer, this book can speak to you.
Born a Crime by Trevor Noah (NF). A very well written book by the comic Trevor Noah. A lot you might not have known about apartheid in South Africa. Also, helps you to understand oppression here at home. A quick and worthwhile read.
The Orchard by Yochi Brandes (HF). An historical fiction about Rabbi Akiva….Interesting
Adultery by Paulo Coelho (F). We all know what a great writer Coelho is. This book doesn't disappoint. Not really about adultery, but the internal feelings expressed in the novel ring true… a good read.
The First Conspiracy: The Secret Plot to Kill George Washington by Brad Meltzer (NF). I learned a lot about the Revolutionary war and the founding fathers…I never knew how close we came to losing the war and the plot to kidnap or kill Washington. I also did know that Tyron, the Fort that overlooks the Hudson River was named after a British General…Lot's to learn reading this historical fiction
Tiffany Lopez:
Becoming by Michelle Obama (NF). Listened to her narrate it before seeing her on tour in Stockholm. Great, approachable, beautiful book and enjoyed the emphasis on enjoying the journey of life, instead of getting so caught up on the destination.
House of Names by Colm Tóibín (F). Colm Tóibín tells this story of Agamemnon, his wife, Clytemnestra, and their three children in such a thrilling, page-turning manner that I simply could not put this book down after about the halfway point. I was extremely skeptical about picking up another Greek mythology after reading The Penelopiad by Margaret Atwood, but I am certainly glad I did!
A Higher Call by Adam Makos (NF). Very interesting book about fighter pilots on both the US and the German sides of WWII. Great descriptions of the aircraft, relationships, and up-close, personal perspectives of human experiences. It really made me stop and think about life, and question why we have war if this is what it comes down to. Wonderfully written and easy to recommend for a different perspective.
Never Split the Difference by Chris Voss (NF). Insightful, well thought-out, clearly explained method for managing negotiations and shifting attitudes during discussions. I look forward to integrating this into all negotiations going forward!
Dare to Lead by Brené Brown (NF). Great book with well-explained theories and approaches for brave leadership and open cultures and conversations. I got a lot out of how to lead and start open dialogue, but would love to dig deeper into really shifting company cultures. This is great for smaller teams and organizations, but there are a lot of walls that would need to be broken down to utilize this with larger, more established groups. I appreciate that a lot of leaders are coming around, and would love to hear more case studies, not just individuals who liked the training. Enjoyed hearing her narrate this book, and plan to listen to it again very soon in case I missed something.
The Leopard by Giuseppe Tomasi di Lampedusa (F). Wish this book was longer. I love the beautiful descriptions and understand why it is loved. I listened to this while in Sicily and thoroughly enjoyed feeling a stronger understanding of the people, history, and prelude of the people there.
Big Potential by Shawn Achor (NF). Lots of really great ideas in this book for helping shape a positive organizational culture and increase employee engagement and retention. Many companies are in the news with jaw dropping examples of why it is important to axe toxic employees, and this book provides compelling data and stories to support that. I would have preferred more case studies to some of the weird and cheesy analogies, and Anchor is a happiness researcher, so there is plenty of cheese in the book, but it was manageable. This book was long enough to drill "happiness" into my head, but didn't drive me crazy with redundancy until the very end.
The Adventures of Sherlock Holmes by Arthur Conan Doyle (F). Enjoyed this light book. Never read it when I was young and enjoyed solving the mysteries with Sherlock and Watson.
Todd Endo:
The Book of Joy: Lasting Happiness in a Changing World by Douglas Abrams (NF). Conversations between the Dalai Lama and Desmond Tutu.
Second Wind: Navigating the Passage to a Slower, Deeper, and More Connected Life by Bill Thomas (NF). Exploration of the positive futures of aging.
Tom Perrault:
Little Fires Everywhere by Celeste Ng (F). A wonderfully captivating books with great characters and a suspenseful plot which has a lot to say about suburbia and the human condition.
Nine Perfect Strangers by Liane Moriarty (F). The follow-up to Big Little Lies, it's a fun read. I'd recommend it for the beach, for sure, but don't expect much more.
A Well-Behaved Woman by Therese Anne Fowler (HF). Historical fiction about Alva Vanderbilt. Won't be everyone's cup of tea, but I truly loved it.
Zach Haile:
By far the two best reads I've had this year:
All-American Murder: The Rise and Fall of Aaron Hernandez by James Patterson (NF). A glimpse inside of the demise of Patriots' wide receiver Aaron Hernandez. The book works through his upbringing, friend groups and ultimately culminates with his murder convictions.
The Sun Does Shine: How I Found Life and Freedom on Death Row by Anthony Ray Hinton (NF). Dives into the debate regarding the humanity & legality of death row told through an exonerated death row inmate. The details of the racial bias during conviction to the cringeworthy circumstances Hinton finds himself in while in prison are jaw dropping. Redeeming to see Hinton vindicated and turn his ultimate bad situation into an opportunity to shed light on the injustices & flaws within the justice system.
Other quality books that I enjoyed:
Educated by Tara Westover (NF).
The Operator: Firing the Shots that Killed Osama bin Laden and My Years as a SEAL Team Warrior by Rob O'Neill (NF).
Waiting to be Heard: A Memoir by Amanda Knox (NF).
III. Spread Sheets (for quick reference and future use)

Spread Sheet #1 – Listed by Contributor, then Title, Author, & Fiction/Nonfiction
Spread Sheet # 2 – Listed by Book Title, then Author, Contributor, & Fiction/NonFictio
** ** ** **
Books Most Enjoyed by MillersTime Readers, Dec. 2018. Last year's full list.
Books Most Enjoyed by MillersTime Readers, Midyear 2018.