Tags
"Atlantics", "Babies", "Bad Education, "Honeyland", "Luce", "Motherless Brooklyn", "Richard Jewell", "Self-Made: The Enduring Legacy of Madam CJ Walker", "Sneakers", "Spenser Confidential", Amazon Prime, Ellen Miller, Films, Movies, Netflix, Never Rarely Sometimes Always""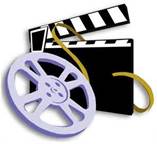 Or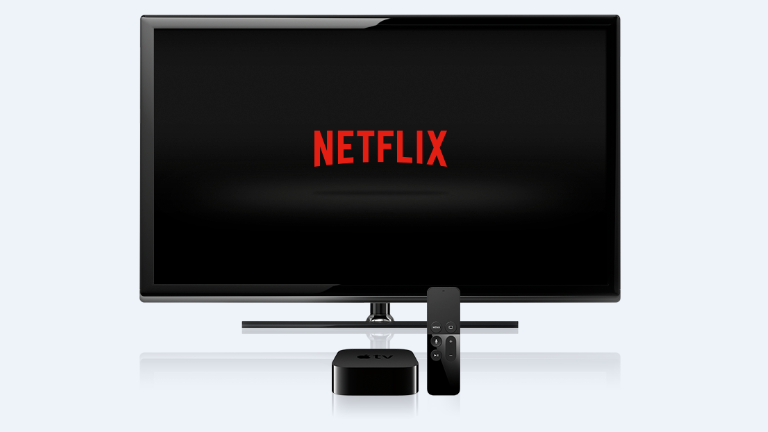 by Ellen Miller
We've seen an incredible mix of films in the seven plus weeks while under quarantine, not withstanding the challenges of learning how to use our new very smart TV — clearly smarter than we are. If it wasn't for our son-in-law's two socially distanced visits and frequent phone consultations, there were be no movie reviews.
I do not like watching movies at home. I want someone else to curate them for me; I want a movie theater that smells of popcorn (even if I am not eating any); I want other people in a theater along side me and that feeling of community when you enter or exit a theater knowing that you might see or just saw something exciting, interesting, or provocative; I want a screen 20 times larger than me so I will literally be engulfed by the story; I want movies to provoke or educate me, not just mindlessly entertain me; I don't want to fool with making the technology work. And from what we've seen thus far, the made-for-TV-movies are no match for films produced by studios (even if some high profile actors have roles).
That said, we have seen a number of films that we do recommend, which we rated four or five stars. Only a few of them would have held me in a traditional movie theater, but since that is not an option, below are some we've enjoyed. (We have also included a guest review of one TV series from our good friend FMH that we will take to heart.)
We are going to list at the bottom a few films that we didn't like enough or didn't watch all the way through to help you avoid them. (I think for all of them, they were simply "too dark" for these times.) Most of these we recommend can help you happily wile away a few hours. Note: All the films came out in the last year or two (or more recently) unless noted otherwise.
Luce (2019 – Amazon Prime):
Ellen **** Richard ****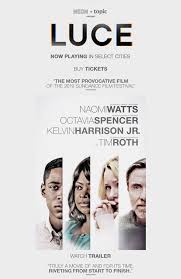 This is an imperfect but very interesting recent film. A liberal white family (played by Naomi Watts and Tim Roth) has adopted a (then) 7-year-old former Eritrean child soldier, and raises him in Arlington, Virginia. We meet Luce (played wonderfully by Kelvin Harrison Jr.) in his senior year in high school – a star debater, overall student, and favorite of everyone at his school. The plot begins to thicken when Luce is challenged about what appears to be dangerous political beliefs. His African-American History teacher (played by Olivia Spencer) confronts the parents with what she believes is a serious concern. Plot twists ensue. As the parents try to figure out just who their son really is, the film gets even more complex with new evidence added to further explore his character. The film raises a number of interesting questions pertaining to race, adoption, parenting, and living up to expectations.
(Note from Richard: If there are a half a dozen or so of you who would be interested in a Zoom discussion after seeing Luce, let me know. I think there are issues raised and enough to explore in the film that would make for a 'virtual movie club' discussion.)
Atlantics (2019 – Netflix):
Ellen **** Richard ***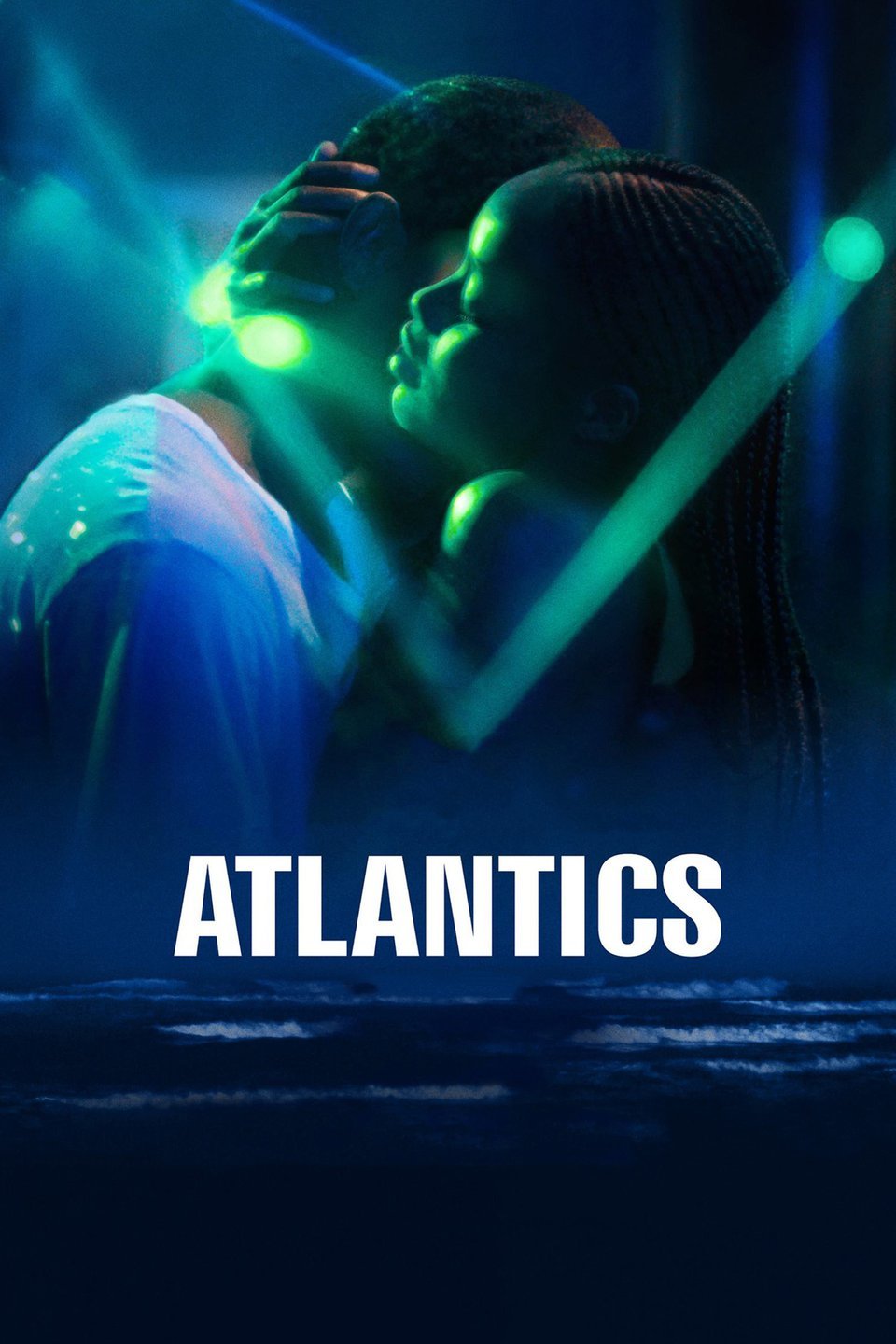 This is what we used to call an "art film." It is a film that critics love and the audience not so much. We appreciated its story and its art, but it's probably not for everyone. The story is a classic: a forbidden romance, a threatened labor strike, immigration heartbreak, and a mix with mysticism (including shape-shifting characters), set in Dakar, Senegal. The setting is an exotic diversion. With a little post viewing conversation, we figured it out.
Never Rarely Sometimes Always (2020 Amazon Prime):
Ellen ***** Richard ****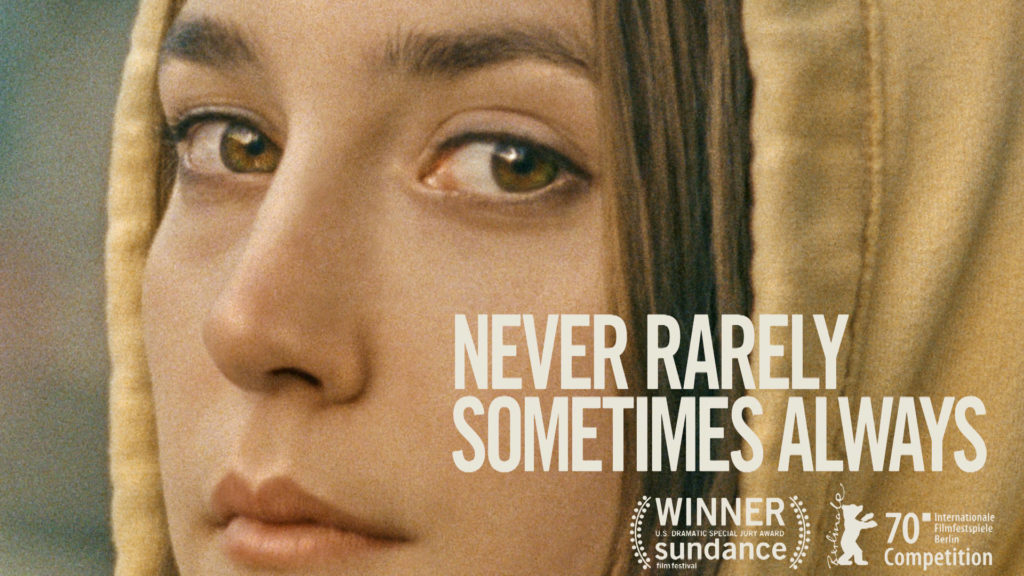 This is not a film I would recommend to everyone (remember my recommendation for Parasite?), but it's an important one and should be more widely seen than it will be. Be prepared for an emotional 95 minutes of an extraordinarily intimate story of a 17-year-old girl who discovers an unwanted pregnancy. You will watch uncomfortably as she and her cousin travel out of their rural Pennsylvania town to New York to seek an abortion. The films rings true of the upset, confusion, and worry this teenager feels. At times I thought I was watching a documentary, deepening that feeling is the film's painfully slow-pace.
The film was released March 13 and has been wildly heralded by the critics. The lead character, Autumn, is played by Sidney Flanigan, and her cousin, Skylar ,is played by Talia Ryder. Both are superb. The Director is Eliza Hittman. The Wall Street Journal called it "a film that has to be seen." The New York Times said it was "a low-key knockout."
This movie is not relief from the pandemic, so you might want to save it for later. And, as Richard wisely said about it, "If you're looking for 'entertainment,' this film is not for you."
Richard Jewell (2019 – Amazon Prime):
Ellen ***** Richard ****
Let's start with the fact that this is a Clint Eastwood film. We like his films. We find them edgy, political, tightly directed, and engaging — and this one is not an exception. You probably remember this story: During the 1996 Summer Olympics in Atlanta a bomb exploded in Atlanta's Centennial Olympic, killing two, injuring 100. A security guard, Richard Jewell, appears to have been a hero that day, discovering the bomb, helping to evacuate the area. Then the FBI names him the prime suspect in the bombing and the movie begins. It's very engaging.
Richard: "On the advice CT, I saw this before I read the book – The Suspect: An Olympic Bombing, the FBI, the Media, and Richard Jewell, the Man Caught in the Middle by Kent Alexander, Kevin Salwen (NF). I liked the book even more than the film.
Motherless Brooklyn (2019 Amazon Prime):
Ellen **** Richard ****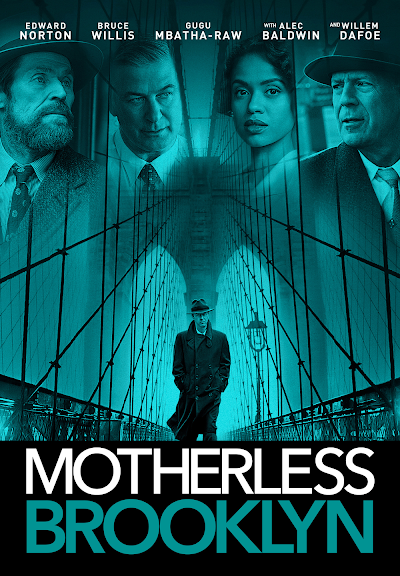 Our good friend DP recommended this film, and we really enjoyed it. (As DP said in an email, "I love any movies about Brooklyn, but in spite of that prejudice, I think you'll like this one too." We trust her movie judgment after some 45+ years of knowing each other.)
The vaguely "Noir-ish" movie is set in 1957 in New York and focuses on the "bad guy" culture. A struggling private investigator (Lionel, played by Edward Norton, who directed and produced the film) decides that he and his compatriots must solve the murder of their boss (Frank Mina, played by Bruce Willis) after a rival monstrously killed him for unknown reasons. (Mina was a nice guy and made his mark on those he hired; in fact, he had rescued some of them from orphanages and trained them as private investigators.) Alec Baldwin plays a developer — Moses Randolph — a character loosely based on Robert Moses. The film unfurls issues of development in the city, tension between the white real estate speculators and the African-American home owners. The plot is suspenseful with a number of surprises. This movie has just about everything I think makes a good movie: great acting, great production, engaging and a provocative subject. Audiences have liked it more than critics.
Honeyland (2019 – Amazon Prime):
Ellen **** Richard *****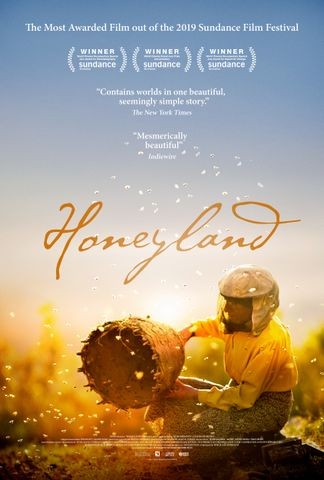 This is an extraordinarily beautifully produced documentary about a woman – a beekeeper — who lives in a very remote location with her aging mother in Macadonia. It is directed Ljubomir Stefanov and Tamara Kotevska, and focuses on the life and labors of this one woman. In an extraordinary effort, the filmmakers spent three years with Hatidze; her mother, Nazife; and the late-arriving people next door. There is very little dialogue, and the film is large impressionistic and has the most amazing photography.
AO Scott of NYT wrote: "The opening minutes of Honeyland are as astonishing — as sublime and strange and full of human and natural beauty — as anything I've ever seen in a movie." This was a film that we didn't have a chance to at last Fall's Philadelphia Film Festival, and it's worth seeing on your TV screen.
Richard: Superb Cinematography
Sneakers (1992 – Amazon Prime Video, Vudu, You Tube):
Ellen **** Richard ****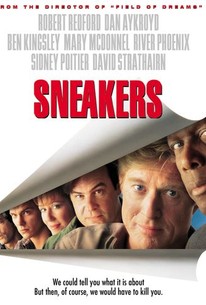 I am not much of a fan of watching "old movies," but I found this very entertaining. First of all, I think it was one of the early big "heist movies" (e.g., a bunch of cool guys develop an elaborate plan to steal something from a bunch of bad guys). And for this movie it's really about those cool guys: It stars Robert Redford, Sidney Poitier, Ben Kingsley, Dan Aykroyd, and David Strathairn as members of a San Francisco-based counter security firm who find out about a device that can decode government secret messages. It's got all the razzle-dazzle you'd expect, twists and turns, wondering who are the bad guys, who are the good guys. It's just two hours of fun.
Richard: Good Escapist Film.
Babies (2010 – Amazon Prime, Hulu Starz):
Ellen: ***** Richard ****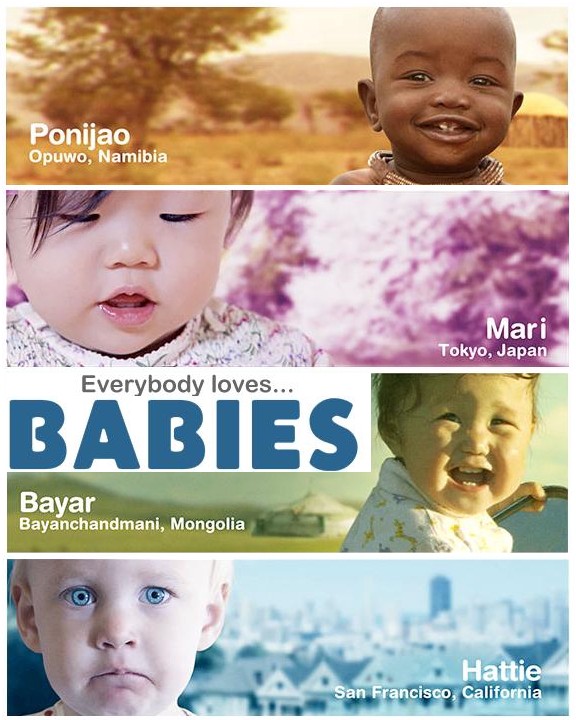 I did not see this film when it first came out 10 years go and was delighted to find it online. This is a French documentary, looking at four babies born and raised (until the age of two) in different parts of the world. It is equal parts charming and adorable, allowing the viewer to examine how each of these children thrive in their own environment. For those who are at loss for lack of travel in these times, the film will take you to distant corners of the earth to meet Bayar in Mongolia; Ponjiao in Namibia; Mari in Tokyo; and Hattie in San Francisco. This film is perfect relief from the pandemic.
Richard: Five stars the first time I saw it, not quite so enthralled on this second viewing.
Self-Made: The Enduring Legacy of Madam CJ Walker (2020 – Netflix Series):
Review by FH: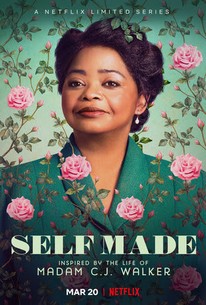 Madam CJ Walker was America's first self-made woman millionaire. She was a black washerwoman, born in 1867 just after the Civil War, who became an entrepreneur, philanthropist, and social activist. This four-part Netflix series is based on a book by her great-great granddaughter.
It's an amazing story of someone who had a dream and perseverance and a belief that making money should be for profit and "to help your neighbor." In her case, helping her neighbor meant bringing dignity and options to black women's lives. She did this by creating a beauty product for hair that was sold door-to-door by women "sales agents" and in hundreds of salons across the country. She opened a factory and met with investors in an era when women, let alone a Black woman, did not do that. She promoted a standard of beauty, she said, that was not the beauty of the "Gibson girl", but the beauty of "women that look like me." Her daughter opened the salon in New York City and was a figure in the Harlem Renaissance.
With Octavia Spencer (The Help, Hidden Figures) as Madam CJ Walker, supported by a great cast, this is a film worth seeing and reflecting on.
PS: Skip these two:
Bad Education (2019). This was the oddest movie we've seen in a long time. It got a very solid review from The New York Times. It's based on a real story of corruption in a Long Island public school system. It has two big stars – Hugh Jackman and Allison Janney, but the acting was wooden, the production was beyond boring, and it had both the look and feel of a movie made by a high school class in their backyard. Two questions arise: why would Jackman and Janney agree to be in such a movie; is this reflective of the quality of all HBO movies? Skip it.
Spenser Confidential (2020). This is a Boston-based police corruption "action comedy." We saw no humor and way too much blood.