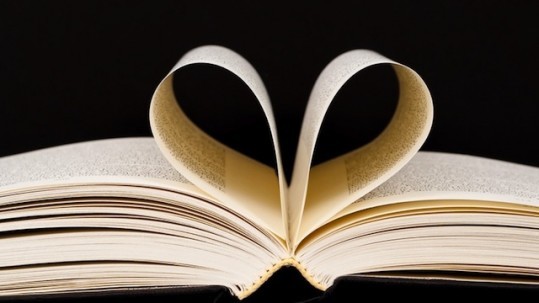 Thanks to each of the individuals below who responded to my appeal for a new version of MillesTime Readers Favorite Books – one book read over the last several months that stood out for the reader among all the others read (or listened to).
Abigail Wiebenson:
Hands down, I've been totally intrigued by The Body: A Guide for Occupants by Bill Bryson (NF). While the man radiates obsessive compulsion, it's balanced by his totally entertaining writing style. His descriptions of viruses is fascinatingly informative and timely as is his writing on diseases. I have learned a lot and enjoyed each "chapter-lectures".
Anita Rechler:
One Minute to Midnight: Kennedy, Khrushchev, and Castro on the Brink of Nuclear War by Michael Dobbs (NF). Written in 2009, this is a non-fiction thriller about how the United States and the Soviet Union came to the brink of nuclear conflict over the placement of Soviet missiles in Cuba. Read this for a George Washington University class on the Cold War. Chilling to think what would be if this happened with Trump in the White House.
Barbara Friedman:
The Cartiers: The Untold Story by Francesca Cartier Brickell (NF). A fascinating story of the creation of the Cartier stores told by the granddaughter of the 5th generation of Cartiers to work with/in/for the stores. Francesca found an old, dusty trunk in her grandfather's basement, went through the papers diligently, talked to her grandfather, Jean-Jacques Cartier, and writes a fascinating tale of growing a jewelry empire, creating the jewels, selling them the rich and famous, and watching it sold off. It is a fascinating story of the jewelry but also of how it was created, the engineering behind it all, the changing of styles and items to "stay ahead of the crowd", and how the fourth generation of three brothers worked together and really made it all happen… It is more than a book of creating fabulous jewels (and it is certainly that) but all that went on behind it to make it a great and co-operative grand success . . . then how it fell apart and was sold.
Bill Plitt:
The Reckoning by Jeffrey Pierce (F), a biblical scale Armageddon, spurred by the horror of the First World War, demons rise and take possession of the slain. Author Michael Connolly writes about this book : "Eloquent and hard muscled, deeply researched and defy imagined…It is an entrancing, fantastical journey to the end you will never see coming." I had the pleasure of reading it and following the audio tape of the actor/author's voices for all the characters. (Ed. Note: Author is Bill & Kay Plitt's son!)
Brandt Tilis:
The Man I Never Met by Adam Schefter (NF). Sports fans know Adam as the premiere NFL new-breaker; this is a story about his journey to find a soulmate and his now-wife's journey to overcome losing her first husband in 9/11. The book runs the emotional spectrum from tragic to overjoyed. You don't need to be a sports fan to read it, but you might want a box of tissues nearby.
Carrie Trauth:
Born a Crime by Trevor Noah (NF). This is a quick read about Noah Trevor's growing up in South Africa. He is a wonderful comedian.
Chris Boutourline:
I've been enjoying Streak: Joe DiMaggio and the Summer of '41 by Michael Seidel (NF). It combines interesting stories of a baseball nature with concurrent world events of the day. I'll second the suggestion of Brian Doyle's Mink River. It's not everybody's cup of tea as demonstrated by the negative reviews/letters that Brian faithfully/gleefully saved and which I had the pleasure of hearing his widow read at Powell's Books not too long ago.
Chris McCleary:
The Last Wish by Andrzej Sapkowski (F). The Last Wish is a collection of fictional short stories in the Fantasy genre, collected and published together in 2008, which should be read first if you wish to read the published works in narrative chronological order (as opposed to the published order). This collection of stories is also the primary source material for the eponymous Netflix series, The Witcher. After watching the first season of that show, I became enamored with the world Mr. Sapkowski had created and started reading the source material.
Cindy Olmstead:
American Dirt by Jeanine Cummins (F). Wasn't sure I was going to like this but could not put it down.Wife of journalist, who exposes the drug cartels in Acapulco and flees with son as migrants to the US. Gripping, scary, yet a mother's love for son propels her to take unbelievable risks. A good read!
Catch and Kill by Ronan Farrow (NF). Audio, read by Farrow himself it's about his investigative journalistic effort to expose Harvey Weinstein. Farrow gets over 200 interviews to discover the truth. NBC's coverup efforts of Weinstein and Matt Lauer are terribly disturbing. Admire Farrow's tenacity and courage. History now values his efforts.
David Stang:
Shining Light on Transcendence – The Unconventional Journey of a Neuroscientist by Peter Fenwick (NF). Written by this distinguished British scientist and scholar now 84 years of age contains perhaps his most compelling and inspirational writing ever. Fenwick laments that the generally accepted view of science "equates consciousness with mind and sees both as a function of the brain." He states that the prevailing scientific view is that the mind and brain are identical or that mind is created by the brain, and he makes it clear that this is not his view.
Donna Pollet:
Once Upon a River by Diane Setterfield (F) Audio and Print. Good old fashion storytelling at its best! Set in 19th century England in a village on the banks of the Thames, it is a story of science, magic, folklore and fairy tale…a magical mystery tour of miraculous explanations and a chain of revelations as three families claim (a young girl) as their long lost kin.

Ellen Kessler:
Ordinary Grace by William Kent Krueger (F). It is a beautiful book! It is about the 13th summer in the life of the narrator, recalled about 30 years later in a elegant "whodunit". The cadence of the book somehow captures the confusion and the concerns of that summer and the beauty of life.
Ellen Miller:
Deacon King Kong by James McBride (F). This latest book is superb, filled with characters (sometimes hard to keep track of!), tone, and language that is brilliant, and a story to keep you moving. It tells the story of a crotchety, alcoholic old church deacon, Sportcoat, (a crazy and wise old man) who one day wanders into the courtyard of his housing project in South Brooklyn and shoots the project's drug dealer. There's a lot of humor in this book along with compassion and hope, and I highly recommend it.
Abigail by Magda Szabo (F). Audio. This is also a repeat author for me as Szabo is a stunning novelist. This book was written in 1970, but translated only recently, and tells the story of the teen-age girl, growing up during World War II and as the war intensified her father sends her away to boarding school — a strict religious institution where she had a very hard time fitting in. The story tells what happened to her there, a life-changing story, and one that is hard to put down; the writing is fluid and eloquent, the pace focused and intense, the audio version was well performed, and I loved it.
Ellen Shapira:
Djinn Patrol on the Purple Line by Deepa Anappara (F). It is a story told from the point of view of a 9 year old boy, Jai, living with his family in a "basti" slum outside a big city in India. Children are disappearing one by one, and Jai and his friends become detectives to help find them. The book is a heartbreaking, but the characters are so well described and the dialogue is totally charming.

Emily Nichols Grossi:
American Dirt by Jeanine Cummins (F). This novel, about a Mexican woman and her son escaping cartel violence in Acapulco by attempting to get to el norte, is riveting, horrific, gorgeous, educational, and unforgettable. It's nearly 400 pages long, and I read it in maybe two days; I couldn't, and didn't want to, put it down. You may have heard about the backlash against American Dirt, based on Cummins' being only partly Latina: who gets to tell whose stories? Here is a good article about the controversy, but nonetheless, I found the book magnificent and moving and think it's absolutely worth reading.
Fruzsina Harsanyi:
The Convert by Stefan Hertmans (F). Using the same technique he did to great effect in War and Turpentine to mingle past with present, this time (Hertmans) tackles a tragic story from the 11th century of a Christian girl who marries a Jewish boy; she converts and thereafter for the rest of her life, faces the wrath of her father as she flees from his knights. History comes alive as we follow him and her through ancient cities and unimaginable circumstances. Hertmans based his story on a scrap of a document found in the genizah (storeroom) of the Ben Ezra synagogue in Cairo, and his book is a scholarly work of fiction, my favorite category.
Gail Sweeney:
The Institute by Steven King (F). It's scary because it could really happen An excellent read that I couldn't wait to get back to it every time I put it down.
Harry Siler:
The Light Between the Oceans by M.L. Stedman (HF). I haven't finished because it's narrative layout makes me face issues to hard to read more than a chapter a night. You'll see. You'll get deep into it with hints along the way that will make it impossible to just keep turning pages. I'll finish Sunday night, less than 50 pages to go, and I don't see anyway this can end well.
Jane Bradley:
The Body: A Guide for Occupants by Bill Bryson (NF). I never cease to wonder at how Bryson comes up with factoids that both amuse and inform.
The Night Watchman by Louise Erdrich (F). Audio. This audiobook is read by the author, and while I've enjoyed all of her books, this might be my favorite.
Jeanne Kearsting:
Ahab's Wife: Or, The Star-Gazer by Sena Jeter Naslund (HF).
Jesse Leigh Maniff:
The Splendid and the Vile: A Saga of Churchill, Family, and Definance During the Blitz by Erik Larson (NF). (The author) documents Churchill's first year as Prime Minister.
Judy White:
I just finished Strangers in the House: A Prairie Story of Bigotry and Belonging by Candace Savage (F). I had trouble following this story at first, then realized it was because of my ignorance of Canadian history and geography. After moving into a house in Saskatoon and finding intriguing 'found objects' inside the walls during a renovation, she traces the history of the family who built the house and uncovers a level of prejudice and ethnic violence that I had no idea had existed in Canada. Very well written; the second half is easier to follow than the first.
Kate Latts:
This Tender Land by William Kent Krueger (HF). It is set in Minnesota in 1932 and chronicles the tale and relationship between two orphaned brothers as they first weather life at the "school" for Native American boys and then flee and venture out on their own journey. Along the way, they meet many people who further the story and help develop the characters and brothers' relationship. It is pretty long, but really good.
Kathy Camicia:
The Overstory by Richard Powers (F). Just finished… it's about the destruction of forests and is a parallel play about today's times. The obvious is in front of us, and people continue to deny and do stupid things. Excellent read.
Land Wayland:
Re-reading The Map That Changed the World: William Smith and the Birth of Modern Geology by Simon Winchester (NF). Smith, a canal digger in England in 1793, discovered he could follow layers of rock all over England, and he spent 22 years doing that and creating a map of the country's geological roots. In 1815, this map was published in a full-color 5 foot by 8 foot book and turned the scientific and the religious world up side down. Clear explanation, excellent lively narrative, and lots of detail and asides to create context, five stars for content and presentation.
Larry Makinson:
Drive Your Plow Over the Bones of the Dead by Olga Tokarczuk (F). A good book to get lost in by a Polish author and winner of the Nobel Prize for literature. It's an engaging story – cum mystery – about an eccentric Polish woman living in a remote village beset by some unusual deaths in which animals seem to be taking revenge on their human tormentors.
Laurie Kleinberg:
The Red Daughter by John Burnham Schwartz (HF). I loved this historical fiction about Joseph Stalin's complex daughter who defected to the US – great background to the Cold War era told with an innovative narrative technique and psychological insight.
Louise McIlhenny:
Born a Crime by Trevor Noah (NF). I have always been interested in Africa so I was drawn to this memoir of Trevor Noah's life in Johannesburg during apartheid. He had quite a life as a boy, considering what he is doing now. What I liked most is that his story took my mind off COVID-19 so I'd fall asleep thinking of other things!
Lydia Slaby:
My newest favorite heroine detective is Veronica Speedwell (first book in the series) A Curious Beginning by Deanna Raybourn (F). Feisty, smart, and set in the late 1800s London. Five books and counting, so makes a lovely little escape for a week or so depending on how quickly you can read these days.
(ALSO, plug for bookshop.org — a new website set up as an independent bookstore competitor to Amazon. It's brand new and still in beta, but very VERY worth a gander and a purchase.)

Mary Anonymous:
A Day in the Bleachers by Arnold Hano (age 98!) (NF). With no games to watch, I enjoyed his account of the game containing "the catch." Wes Westrum, Whitey Lockman, Alvin Dark, along w/ The Say Hey Kid; these guys & the others refreshed in my memory by this book were my first team. When I read the dimensions of the Polo Grounds now (which I didn't know when I was 6), I am appalled (and a little thrilled).
Matt Rechler:
The Girl with the Louding Voice by Abi Daré (F). The novel focuses on Adunni, an intelligent and likeable 14 year old girl in a rural Nigerian village whose mother wanted her to get an education so that she could speak for herself with a Louding Voice to determine her future. Unfortunately, her mother died and her father was hopelessly poor and married Adduni for bride money from an older man with two wives who wanted a son heir….The book is fast-paced, and it is never clear whether Adunni would survive, let alone be victorious…
Michael Slaby:
The Water Dancer by Ta-Nahesi Coates (F).
Richard Miller:
From Third World to First: The Singapore Story:1985-2000 by Lee Kuan Yew (NF). In conjunction with our recent trip to SE Asia, I began to learn about this city-state and more particularly its founding, visionary father, Lee Kuan Yew, and wondered how I had not known anything about either. The story of Singapore and this autobiography has affected me more than anything I've read about the world beyond the US. It's 683 pages that I read in a couple of days, and I hope to say more about that as time goes on.
No Visable Bruises: What we don't Know About Domestic Violence Can Kill Us by Rachel Louise Snyder (NF). Audio. Worth the time. Didn't expect to learn so much, about why and how individuals abuse, why victims stay in relationships, why it is so difficult for victims to escape, and about individuals and groups working on this issue.
Robin Rice:
Mink River by Brian Doyle (F). When I asked my local guy, Eric, at Pegasus Books in W. Seattle – used and new books – or a second recommendation after his first of A Gentleman In Moscow, he recommended Mink River."I love this book," he said, and so did I, a mix of stream of conscious narrative, humor, a good story, evocation of terrain on the Oregon Coast, and two wonderful wacky characters. It's a love of a book.
Sam Black:
Blood: Bad Blood: Secrets and Lies in a Silicon Valley Startup by John Carreyrou (NF). The story of Stanford dropout Elizabeth Holmes and the unicorn wunder startup Theranos — instant complex blood analysis from a finger prick — until the company crashed and burned. Stunning and enthralling. It made me want to stay up all night reading it.
Stan Kessler
I have finally finished a wonderful biography, Rebbe by Joseph Teleshukin (NF). The Chabad movement, has had a significant impact on the Jewish people, limited, in scope but also to the community at large.
Susan Butler:
The Night Watchman by Louis Erdrich (F). It may be fiction, however the story is based on Erdrich's Chippewa grandfather who in the 1950s courageously fought against a bill in Congress that would terminate the reservations. The book also follows the travails of Pixie, as she tries to find her sister in "the cities" – Minneapolis-St Paul. Going back and forth in time, mood and stories, the book is lyrical, heartbreaking and affirming.
Tim Malieckal:
Anna Karenina by Leo Tolstoy (F). Currently rereading (AK) and forgot how incredible Tolstoy is.
Todd Endo:

No Ordinary Time by Doris Kearns Goodwin (NF). On my bookshelf are many unread books; I picked No Ordinary Times this month because it explores the human story of how Franklin and Eleanor Roosevelt worked together and apart as the country went through the late Depression and early World War II years. Kearns explores well how Franklin and Eleanor made their separate and joint decisions. While reading, I cannot help but compare how our country and the current occupant of the White House are making decisions in our current crisis
*** *** *** ***
Finally, if you missed sending one this time, no problem. I'm going to do this again for the beginning of June.
So any time between now and Memorial Day, May 25th, please send me up to TWO books (and two audio ones if you do that) that have been favorites since the beginning of 2020. And please consider adding your comments on what you send in THREE sentences on each book.