While your 'trusty' blogger was away on 'baby watch' in Kansas City, Ellen saw a number of films and agreed to write mini-reviews. The bold stars are her ratings, and for the three we had previously seen together, my ratings follow hers:
Maudi *****+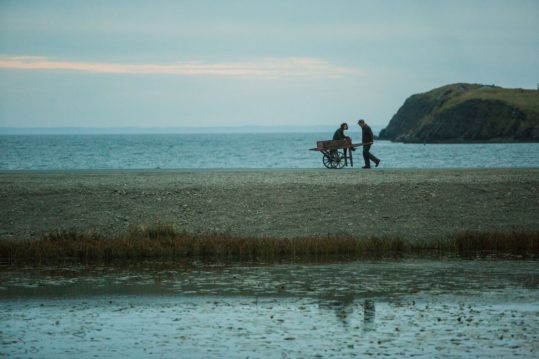 This is a stunning 5*+ movie. Based on a true story of a Nova Scotia folk artist — Maude Lewis  — it's a memoir about her debilitating physical handicaps, about rejection by her family, and about her art. It's also about her husband –Everett Lewis' life of isolation and hardship, and their love in rural Nova Scotia. When they find each other, both of them are lost and unloved (and unlovable) souls in a stark, depressing world. Yet, every element of this film makes you hopeful. It rings first class on all the film values I can think of: acting, production, photography, narrative, pacing, and film writing. Ethan Hawke plays Everett, and Sally Hawkins plays Maude. Both will certainly be nominated for best actor awards. It's not surprising that this near perfect film is a co-production of Canada and Ireland.
It won't be playing long or maybe not even where you are, but this is a must-see if you can.
[8/4 Update – Richard ***** – Just saw this and concur on all points above. Ellen did not overstate her praise for this film.]
A City of Ghosts *****
Put this documentary in the category of "what I didn't know" (ashamedly). By filmmaker Matthew Heineman, it won great acclaim at Sundance, not only telling the story of the horrific violence of ISIS in the Syrian city of Raqqa (which I did know), but how the brave, mostly "citizen journalists" have gotten the word out to the world, in a time when no one was paying attention. The early footage is shot in July 2014 when the Islamic militants took control of Raqqa and contains brutal images of the aftermath. The real-life nightmare that citizens face there has been told with hidden cameras and video. Possibly, the impactful part of the film focuses on the journalists who fled to Turkey and Germany, and who – at great risk to their lives– have found clandestine ways to tell the story of Raqqa to the world.
In the end, this is a deeply sad movie.
Lady Macbeth *****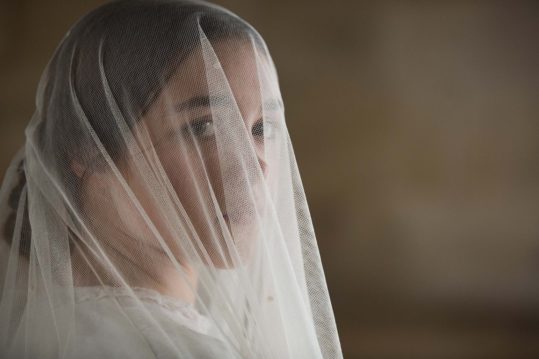 This is not a film for everyone. It's tough (and beautiful) to watch. The "Lady Macbeth" in this movie is a young woman in Victorian England, who, in a trade along with some land parcels, is handed off to a much older man. He seems to reject her, and she rejects the conventions of the times. She takes a stable hand as a lover, and then goes to extreme ends to keep her independence. The cinematography is stunning – each scene is exquisitely posed to create the most tension possible. The acting is first rate, and the story line is gripping and stark.
The audience ultimately has the responsibility of how to view "Lady Macbeth's" ethical choices.
Variety Magazine sums it up well "At one level an extreme, unflinching feminist cautionary tale about the ultimate perils of chauvinistically containing or instructing a woman's desires and impulses, "Lady Macbeth" also works as a fascinatingly inverted character study — wherein continued abuse and silencing gradually makes an oppressor of a victim."
The film is based on Nikolai Leskov's 1865 novella "Lady Macbeth of the Mtsensk."
Midwife ***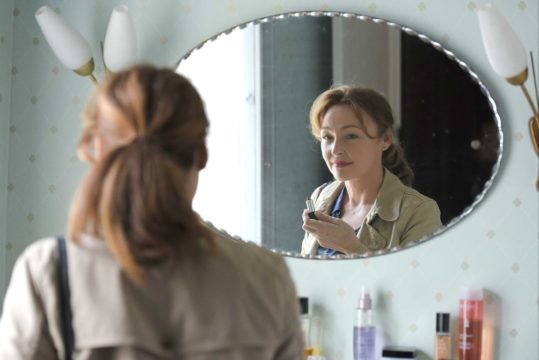 I will admit right from the start that I saw this film because I wanted to see Catherine Deneuve again, and because I haven't seen a French film in a very long time.
I was disappointed.
It's very French in its story: two women attached to one man — the father of Claire (played by Catherine Frot) was the former lover of Beatrice (played by Catherine Deneuve). The two women meet after 30 years, make peace with their pasts and bond together (with some reluctance) over new, compelling circumstances. Both of the characters are sympathetic (Claire is a caring midwife), though not always or at the same time.
I expected a sparkling and crisp performance from Deneuve and was disappointed.
Dunkirk ***** (Richard ****1/2)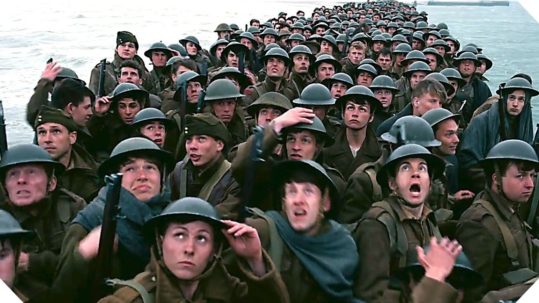 This is one of the most extraordinarily extravagant and grand films I've seen in years and perhaps one of the greatest stories of "war is hell" ever filmed (or at least the greatest one I have ever seen).
The story centers on the British evacuation from Dunkirk in 1940, and the land, sea, and air efforts mounted in the execution of that task. The production of this film is over the top — you are there in every moment — flying the Allied bombers; in the hulls of the ships transporting the solders; on the beaches at the Germans run their bombing raids; in the flaming water as soldiers are being recused. The tension builds in this film (cued a bit too loudly by the music), and you find yourself gripping the edge of your seat for most of the film.
But as much as this film is about war, it is also about the extraordinary patriotism of British citizens who supported them with a touching story that you will long remember.
See it.
[Richard: I saw this also and was not quite as enthusiastic as Ellen. The extraordinarily loud music bothered me and seemed somewhat out of place, and I couldn't hear/understand some of the dialogue. Plus the lack of a linear story line had me confused at a number of points. Guess I sound like an old man. But it did send me to learn more about Dunkirk, and the two articles below added to my understanding of the film: one gives you background about the war itself, and one is a thoughtful review of the film.]
What is Dunkirk? Everything You Need to Know about the World War II Battle by Meghan O'Keefe. (Well, not everything but some good info as an introduction if your knowledge of Dunkirk is as limited as mine was.)

Review of the film by the New Yorker's film critic Richard Brody.]
The Exception **** (Richard ****)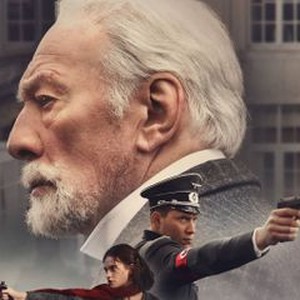 If you think of this movie as part spy thriller and part Holocaust fairy tale (yes, that's an oxymoron), you'll appreciate, and perhaps even enjoy it, which I did.
A German soldier has been assigned to spy on the Kaiser who living in exile in the Netherlands when he improbably falls in love with the Kaiser's Jewish housemaid. When the SS shows up, the clashes ensue, and everyone is forced to make some difficult moral choices.
By far the star of this show is Christopher Plummer who is a pleasure to watch as the erasable and unpredictable calculating Kaiser. Honestly, it's worth seeing the film just to watch him.
Sami Blood **** (Richard ****1/2)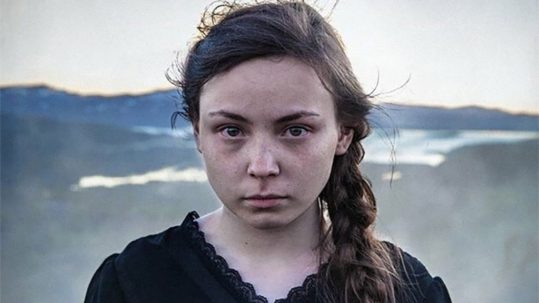 This is an odd little film with beautiful photography, a meaningful story, and very little dialogue.
The time is the 1930s, and the chief protagonist is a 14-year old girl from a remote Swedish ethnic minority known as the Sami people. She leaves her family and their world and attempts to integrate into modern day Sweden. At every turn she is faced with discrimination and racism. It's a story about Swedish society that I didn't know. It's shocking to observe Sami as she struggles to makes her way in the modern world (and through her adolescence), and it's easy to sympathize with her plight. It's a quietly profound film. The acting by new comer Lene Cecilia Sparrok is superb.
(Richard: The story is one you've seen or read before. What was new for me was the ethnic minority and the setting, Scandinavia and not the Americas.)