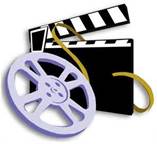 More films to keep in mind.
Most of these we saw at an excellent Jewish Film Festival (our first) in Washington several weeks ago.
Since I didn't keep notes or write mini-reviews shortly after the seeing these films, there are only ratings (one to five stars) and a sentence or two from both Ellen and myself on each one of the ten films in this post. f
The first two below are in theaters in DC now. The following eight are all from the 27th Jewish Film Festival. Hopefully, some will make it to theaters over the next year.
Definitely consider:
A Quiet Passion ***** (Ellen ***** ):
Emily Dickinson movie. "Lovely.' (RM)
"A tense and superbly acted story I never knew or appreciated." (Ellen)
The Lost City of Z *** (Ellen*****):

Read the book. It's much better. (RM)
"I'm a sucker for any movie about explorers in the 19th & 20th Centuries. Even though only loosely based on a book by the same title, which I loved, it held me from beginning to end." (Ellen)
27th Washington Jewish Film Festival.
We gave these eight films primarily four or five stars and believe they are worth putting on your 'to see' list. The only one we didn't like (not listed here) and wouldn't recommend was Memory's Flight, six short works, of which only two were of interest.
Had we learned of this Film Festival earlier, we would've seen even more films. Apparently we missed some good ones. I know other cities have Jewish film festivals, and we strongly recommend checking them out.
The History of Love **** (Ellen *****):
Again, the book is better, tho this film does a good job with the book. (RM)
"A complex and fraught love story that is charming and easy on the eyes." (Ellen)
The Woman's Balcony ***** (Ellen ****):
Both humorous and serious, light and heavy, the women fight an Orthodox rabbi who tries to take over their congregation and community. (RM)
"In patriarchal Israel women ban together to fight their synagogues sway towards a fundamental approach to their religion. Lots of humor and a good comeuppance for the rabbinical hierarchy and their husbands swayed by them." (Ellen)
Menashe ***** (Ellen *****):

The director and lead were at this screening and added immeasurably to our enjoyment of this look inside an Ultra-Orthodox Jewish community in Brooklyn. (RM)
"The main character — Menashe —  is a mensch, a bit of a schlemiel, and an untrained actor who plays himself as part of NY's ultra-Orthodox Hasidic community. Terrific." (Ellen)
Cloudy Sunday **** (Ellen *****):

During the brutal German occupation of Greece, a Jewish girl and a Greek opponent of the Germans try to carry on a love affair against all odds. Wonderful music and cinematography. (RM)
"A beautiful film which tells the story of a Sephardic community in Greece that involves a young Jewish girl and a Christian resistance fighter. Great story telling and acting. " (Ellen)
Murder in Polna ***** (Ellen *****):
Historical drama of a time and an event we knew nothing about. Fascinating and  worthy. (RM)
"A docu-drama that explores anti-Semitism in 1899 Czechoslovakia. Its slow and steady pace makes for a taut film which results in a conviction of a Jewish man despite a lack of evidence." (Ellen)
"1945" ***** (Ellen *****):

The war's over, but an Hungarian town is faced with two returning Jewish residents and everyone and everything in the town is thrown into turmoil. (RM)
"Tells the story of two Jews returning to their small Hungarian village after the war (1945), and what unfolds is a story of the inhumanity of man." (Ellen)
The Bloom of Yesterday **** (Ellen ****):

Winner of the 2016 Grand Prix at the Tokyo Film Festival, this film focuses on two individuals who are largely prisoners of their past, 'told' with some humor. (RM)
"A deeply disturbed, young German Holocaust researcher meets his match when a Jewish intern comes to work with him to further his study. Neither are able to overcome their pasts to see their work objectively." (Ellen)
Finally, Past Life ***** (Ellen *****) — which we saw in our Sunday Cinema Club (see my mini-review) and which was also in the Jewish Film Festival — is coming to DC (The Avalon Theatre).