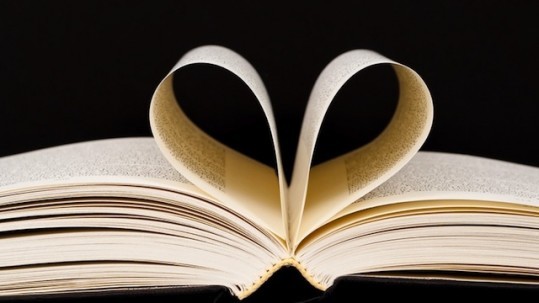 "A Best Friend Is Someone Who Gives Me a Book I've Never Read"- A. Lincoln
Here are all, in one place, the 2017 mid-year favorite books by MillersTime readers.
The first ten in this list were not in earlier posts. They are followed by the ones I posted earlier.
Enjoy.
New Additions to the List:
Jane Bradley:
I've enjoyed many of the same books already listed by others, including:
The Lost City of the Monkey God: A True Story by Douglas Preston (NF).
When Breath Becomes Air by Paul Kalanithi (NF).
Between Them: Remembering My Parents by Richard Ford (NF). [audiobook]
A Gentleman in Moscow: A Novel by Amor Towles (F). [audiobook]
Ghachar Ghochar by Vivek Shanbhag (F). [audiobook]
Swing Time by Zadie Smith (F).

Moonglow by Michael Chabon (F). [audiobook]
Two biographies that have captivated me are Alexander Hamilton by Ron Chernow (NF) [audiobook]; and Traitor to His Class: The Privileged Life and Radical Presidency of Franklin Delano Roosevelt by H.W. Brands (NF), which I'm still reading.
A novelist new to me this year is Rachel Cusk, author of a trilogy about a British writer whom we get to know mostly through her encounters with others.  The first two novels in the trilogy are Outline by Rachel Cusk (F); and Transit by Rachel Cusk (F), and I'm looking forward to the third.
Chris Rothenberger:
This year I have read many of the books written by Lisa See, a Chinese-American author of historical fiction.  She has written numerous books highlighting stories about Chinese characters and culture, and illuminating the strong bonds between women.   Her stories are in depth and fascinating and shine the light on little known topics, and a culture that proves fascinating.  Her research is impeccable, and deep, including travel to China to remote areas to research her stories. She has won numerous awards and is a NY Times Bestselling author.  The books are both engaging and characters well developed; at times the stories are painful and sad, but culturally revealing.
Books I've read so far are: Sun Flower and the Secret Fan,   Shanghai Girls, Dreams of Joy, China Dolls by Lisa See (All F).

Killing the Rising Sun by Bill O'Reilly & Martin Dugard (NF). It's a story every American should read.   Like his other books, it does not disappoint.  The background of the dropping of the Atomic Bomb to end WW2 is riveting, and the sequence of events carefully shared.  I learned volumes about our history, as I have in his other books.
Lilac Girls by Martha Hall Kelly (F). It's the story of 3 women whose lives converge during WW2.  It highlights actual events in US and Germany during the wartime and provides a different perspective about war through the female viewpoint whose lives were impacted by war. Their destinies converged around Ravensbruk, Hilter's Concentration Camp for women. The story is based on the lives of real people and highlights love, redemption and years of secrets.
Garland Standrod:
The Garden of the Finzi-Continis by Giorgio Bassani (F). A novel about a man's fascination with the garden of an eccentric Jewish family in Italy just prior to WWII. The novel's tension results from the knowledge by the reader that the family will end up in a concentration camp. Published some time ago but an Italian classic.
Robert Lowell: Setting the River on Fire by Kay Redfield Jamison (NF). Thus study, although overlong, is a fascinating study of bipolar disease combined with poetic genius, by the author of An Unquiet Mind.
Linda Rothenberg:
I loved The Rent Collector by Camron Wright (F).
Mothering Sunday by Graham Swift (F) was good.
Let There Be Water by (NF) is a good read.
Dave Katten:
I just wrapped up 3 audiobooks I'd been working on all year:
Americanah by Chimananda Ngozi Adichie (F) was another read in my quest to understand/fathom race in America, esp. blackness in America. I actually prefer fiction as the vehicle for that, over non-fiction, since fundamentally I'm looking for stories over data (which is not typical for me). Anyone who reads this should get the audiobook version, just so they can hear the narrator's delightful Nigerian-American English, as well as the correct pronunciation of Igbo.
I didn't like Hillbilly Elegy by J.D. Vance (NF) at first and put it on pause for some time. Most people I talked to said the first part was the most interesting, but I was more taken by the middle/final parts. Again, the stories here are more interesting than the data, but Vance does a good job of weaving them together. As a side note, I thought it was interesting that his advisor at Yale law was Amy Chua, she of the Battle Hymn of the Tiger Mother, who convinced him to write the book. I think I saw a joint interview with them in The Atlantic. However, while I expected to come away with more empathy for rural working class folks, I found the internal contradictions that Vance lays out to be really frustrating, rather than relatable. That is unusual for me.
I picked up The Idiot by Elif Batuman (F) because I heard it was about a college student studying linguistics at an elite private school in the mid-90s, which is *almost* me. It was surreal – I was interested, I was engaged, but the plot didn't really develop. Nobody wanted anything, everything just happened, for no discernible reason. Then the protagonist's freshman year was over. There were a few insights on the immigrant experience, but overall, things just "were" or "happened", but I still wanted to finish. Not typical for me.
Lydia Hill Slaby:
How Emotions Are Made: The Secret Life of the Brain by Lisa Feldman Barret (NF). I've been reading and enjoying this one. Otherwise, it's been a quiet year in Lake Wobegon.
Chris McCleary:
I strongly recommend folks check out Andrew Mayne (the most recent book of his that I read was Orbital (F), and I gave it 4 of 5 stars. It was a sequel to an earlier novel: Station Breaker (F). He has written a wide variety of books, across genres, and I've thoroughly enjoyed every single one of his books that I've read (I think I've read his entire bibliography except two so far).  So I'd like to recommend folks check out anything by him.
Jim Kilby:
Bad Blood by John Sanford (F). Murder mystery.
Fatso. Story by and about Art Donovan (NF). Ex Baltimore Colt lineman. "When Men Were Men."
Uh-Oh: Some Observations From Both Sides of the Refrigerator Door by Robert Fulghum (NF). The guy who learned everything he needed, in kindergarten.
Things Fall Apart by Chinua Achebe (F). Life through the eyes of an African intellectual.
The Greatest Stories Never Told by Rick Byer (NF). The real strange true history, about how the world's events unfolded.
Five Easy Decades by Dennis McDougal (NF). How Jack Nicholson became the world's biggest movie star.
General Richard Montgomery and the American Revolution: From Redcoat to Rebel by Hal T. Shelton (NF). A book that would only interest me about Gen. Montgomery, a friend of George Washington, killed in the Revolutionary War, and an  ancestor of my mother.
Gabi Beaumont:
Faithful Place (three stars) and The Secret Place (four stars) both by Tanya French and both (NF).
Currently reading Into the Water by Paula Hawkings (F) which I would recommend, but so far it is about 3 stars.
Bina Shah:
The Guernsey Literary and Potato Peel Pie Society by Mary Ann Shaffer (F).
The Silent Wife by A.S.A. Harrison (F).
Tanya Chernov Smith:
I only have one recommendation that isn't a "how-to-get-your-baby-to-sleep" guide:
The Last American Man by Elizabeth Gilbert (NF). At a time when American politics have many of us considering life off the grid, this true story of a mountain man provides a special brand of comfort. Eustace Conway left his comfortable suburban home at 17 to move into the Appalachian Mountains, where he has since lived off the land. A charismatic and romantic figure, both brilliant and tormented, brave and contradictory, restless and ambitious, Conway has always seen himself as a "Man of Destiny" whose goal is to convince modern Americans to give up their materialistic lifestyles and return with him back to nature.
Kathy Camicia:
Madness, Rack, and Honey by Mary Ruggle (NF).   This was a NYTimes rec for the previous year. The author is a poet and her observations are written in a beautiful style and language.
The Best American Essays 2016  Ed.  by Jonathan Franzen (NF). Not the best year but they are always good; not that many from the New Yorker
Landscapes by John Berger (NF).  My favorite art critic who recently died. A collection of his essays on art, travel and the world.
A Woman Looking at Men Looking at Women by Siri Hustvedt (NF). Very interesting essays on art and feminism by this author who is also a novelist and scholar. The second half of the book focuses on neuroscience and perception.
Known and Strange Things by Tegu Cole (NF). This is my favorite book of essays, and one I recommend highly. If you aren't familiar with the author, it will be worth your while. He writes for the NYTimes Sunday magazine on photography and art. The book includes other topics such as travel, literature, history and politics.
Novels:
Commonwealth by Anne Patchett (F). Good.
A Gentleman in Moscow by Amor Towles (F). Good.
The Handmaid's Tale by Margaret Atwood (F). Very good and still creepy.
Fates and Furies by Lauren Groff  (F). Very good.
Any Human Heart by William Boyd (F).  Excellent.
The New York Trilogy by Paul Auster (F).  Excellent but not for everyone; post-modern
The Little Red Chairs by Edna O 'Brien (F).
The Blue Guitar by John Banville (F). Good and always a pleasure to read.
The Secret Chord by Gerald Brooks (F). Very good.
The Making of Zombie Wars by Aleksandar Hemon (F). OK, but the author writes so well that I will read anything from him.
 Previously Posted:
Nicole Cate:
A Little Life by Hanya Yanagihara (F). I just loved this book. I thought the writing was beautiful, and the story compelling. I love character studies and being immersed in the feelings and lives of interesting people. Of note, the author managed to write a book that I just couldn't put down (or couldn't wait to get back to) despite very heartbreaking and horrific aspects of the story that were tough to read. So far my favorite of the year.
Two memorable books I would highly recommend to anyone were When Breath Becomes Air by Paul Kalanithi (NF), and Between the World and Me, Ta-Nehisi Coates (NF). Both short reads, well-written, about important topics (about life/death, and about race).
Two guilty pleasure-type books that I've enjoyed were Dark Places by Gillian Flynn (F) and The Girl on the Train by Paula Hawkins (F). Both "fun" page-turners with down-and-out yet strong female protagonists and some mystery and crime.
Just Mercy by Bryan Stevenson (NF). Really excellent writing and a vital read for anyone interested in understanding more about crime/punishment/race/justice.
Meg Gage:
The Blood of Emmett Till by Timothy B. Tyson (NF) which is excellent … and horrible.
The Givers, Wealth, Power and Philanthropy in the New Gilded Age by David Callahan (NF) about the super rich who are buying our democracy.
Night Train To Lisbon by Pascal Mercier (F)  also excellent.
Commonwealth by Ann Patchet (F). I think it was on NYT book list….well written about a dysfunctional family, with many characters. Yet each character has his or her own story and is developed.
The My Brilliant Friends saga…all four books by Elana Ferrente (F).
Breaking Rockefeller by Peter Doran (NF), the story of the Rockefeller Oil empire and how Royal Dutch Shell broke the monopoly and Rockefeller came out richer…
The Matthews Men by William Geroux (NF), the story of a group of men who sailed the Merchant Marine vessels during WWII..and how the government never recognized their heroism…A wonderful and enlightening read.
Reed Notice by Bill Bowder (NF), the son of the head of the American Communist Party became a entrepreneur and bought oil stock in Russia for pennies on a dollar, started a hedge fund, was a great success until Putin decided the oil companies should be owned by his friends…A glimpse into Putin's way of doing business. Very Timely…!!
The Undoing Project: A Friendship That Changed Our Minds by Michael Lewis (NF).

Lab Girl by Hope Jahren (NF), a memoir of a woman scientist, her hopes/dreams and difficulties as a woman in science. Well written, a good read and of interest for anyone who cares about the environment.
Astrophysics for People in a Hurry by Neil de Grasse Tyson (NF). This book was a hard read for me, and I am not sure I got all the Astrophysics part…Chapter 11 is definitely worth the price of the book…Important for those of us who treasure the Planet Earth.
Lilac Girls by Martha Hall Kelly (F). The cover makes the book look like a beach read. It is anything but that. It's an historical novel of sorts…True happenings of women at Ravensbrook Concentration Camp (probably the descriptions aren't the worst of what happened). The book is about Polish Women caught in the Nazi net and what happened to them….I really had no idea that Ravensbrook was a women's concentration camp…The story brings the horrors to real live people. I woke up one morning, frightened that 'they' were coming for me…
Sam Black:
What's Bred in the Bone by Robertson Davies (F) – If you like involved, erudite novels, you'll love Davies, who died in 1995 after a long and diverse literary career.  This novel explores subtle dimensions of art forgery, scholarship, and art dealing.
My Beloved World by Sonia Sotomayer (NF). Fascinating and moving.
Notorious RBG by Irin Carmon &  Shana Knizhik (NF), a short, witty sketch of Ruth Bader Ginsburg's career, with lay-language case and opinion analyses.
Animal Spirits by George Akerlof & Robert Shiller (NF).  A short discussion of how emotions and culture can affect national economics.  Key to an understanding of how economies really work and why some do well and others stall.  Schiller is an American economist who is immune to fads, a good communicator, and has been right on some of our biggest issues.
Commonwealth by Ann Patchett (F).  Short, funny and insightful.  Fiction, of course, but truth-telling. Two complicated American middle-class families and 50 years.  A good beach read.
Elliott Trommald:
If you are having trouble with today, you might find (these) two books comforting as to what we have experienced in the past and what we can experience in the future. Lincoln's Virtues: An Ethical Biography and President Lincoln: The Duty of a Statesman 2009 both by William Miller (NF). I reread Duty of a Statesman in February and after watching the news last night took Virtues off the shelf and am enjoying myself again. Context seems to have gone missing in the world today, at least in our world.
Underground Railroad by Colson Whitehead (F) and Blood in the Water: The Attica Prison Uprising of 1971 and Its Legacy by Heather Ann Thompson (NF) were painful reads — reminded me how much the role of race still consumes us; even after the Civil War we are still kicking that can down the road. As a white person growing up in a privileged society, my view of reality is often unillumined.
Picked up Interpreter of Maladies by Jhumpa Lahiri (F), a deliciously feeling and moving batch of stories. If you only read one of them, read the last one while you are standing in the bookstore deciding whether or not to buy. And she writes beautifully.
I read the last Lee Child book Night School (F) and of course thoroughly enjoyed the escape.
For $.25 picked up The Dark Tide by Andrew Gross (F),hoping it will make the plane ride to Newark bearable. Will let you know in the future if it rises above schmaltz. Wish more of your people would share mindless reads they enjoy. I need them.
Just finished Small Great Things by Jodie Picoult (F), did not initially grab me but by the end I was reading passages aloud. Beautiful story – but again it makes me wonder how far we have really come in dealing with the traumas of our story.
Chris Boutourline:
Suite Francaise by Irene Nemirovsky (F). An semi-fictional account of the Nazi's arrival into Paris and points south. Reading it with the benefit of hindsight heightens the tragedy.
The Sympathizer by Nguyen, Viet Thanh (F). Read it on the recommendation of MT's readers. Not unlike the above book but was more a fiction and substitute Vietnam for France.
Laurie Kleinberg:
A Gentleman in Moscow by Amor Towles (F).

Setting Free the Kites by Alex George (F), a touching, easy read, coming of age story that is reminiscent of A Separate Peace and some John Irving works (Setting Free the Bears) with touches of Lord of the Flies. Also has been compared to some Stephen King. Set in Maine.
Micah Sifry:
I just finished The Wars of Watergate by Stanley Cutler (NF). Very timely. Trump and crew's behavior make Nixon's crimes seem like misdemeanors. Seriously.
Emergent Strategy by Adrienne Maree Brown (NF) is a challenging read, at times a visionary exposition on how "science fiction is organizing," and at times more like reading her author's notebook than a well-constructed argument. Her core idea–that we need to learn from other emergent systems in nature how to build the kind of system-changing movement that we need–is worth ruminating on. The book also offers a fascinating window into contemporary Black organizing, citing many groups and projects I wasn't familiar with. Left me with more questions than answers.
Twitter and Tear Gas by Zeynep Tufekci (NF) is the best single book on how and why the internet has changed the dynamics of social change moments and movements. Highly recommended and very timely.
Jeff Friedman:
Doubter's Almanac by Ethan Canin (F). Novel about a family of mathematicians struggling with genius and ambition.
Nordic Theory of Everything by Anu Partinen (NF). A Finnish journalist attempting to convince Americans that the Nordic way of life is better, and perhaps even more consistent with American values.
Everybody Lies by Seth Stephens-Davidowitz (NF). A book about how internet behavior reveals interesting/amusing/peculiar aspects of American society that (in many cases for obvious reasons) people are unwilling to admit directly.
Ellen Shapira:
I haven't read a whole lot that I have really loved recently.  The last few months my favorite books were:
LaRose by Louise Erdrich (F) and Moonglow by Michael Chabon (F).
I also liked Dear Mr M by Herman Koch (F) and The Underground Railroad by Colson Whitehead (F).

[I read a book that I didn't enjoy but you might like it…….Exit West by Mohsin Hamid (F). He wrote How to Get Filthy Rich in Asia which I liked, but this book is more serious and an allegory with too much fantasy for me. Ed. See below.]
Fran Renehan:
A Man Called Ove! by Fredrik Backman (F). Didn't like his character in the beginning but grew to love him as did all the towns' people. I was touched by his relationship with his wife. Loyal, steadfast and true!
The Magdalan Girls by V.S. Alexander (F), a novel with a lot of truth to it! Very sad the way these girls were treated. Home for wayward girls in the 1960's. The Fix by David Baldacci (F), another Amos Decker character. Reading it now. I am always satisfied with his writing. Easy read. Relaxing.
Mississippi Blood by Greg Isles (F), the final book in the trilogy. Love his writing. This book sums up the other two culminating in the trial of Pen. Cage's father . The truth about who killed Viola and various other sub plots were solved.
Mary Lincer:
Purple Hibiscus by Chimamanda Ngozi Adichie (F). Author is very dark and unconcerned about same. It's a coming of age novel about a young teenage, and its plot is sometime predictable. But it made me aware of a writer whose work I know I must keep reading.
Donna Pollet:
The Nix by Nathan Hill (F).  A panoramic novel difficult to explain and compress in a sentence or two. Multiple plots filled with social commentary tracing the twists and turns of one near do well academic as he traverses the absurd and comic political correctness of contemporary academia, delves into his childhood marked by maternal abandonment, boyhood trauma and unanswered mysteries and secrets, unearths the complicated terrain of sixties politics, and, finally, reclaims his life.
The New Jim Crow by Michelle Alexander (NF). Insightful analysis of how far we have not come. The redesign of "Jim Crow". Revelations concerning the collateral damage of  incarceration that create a caste system nearly impossible to escape. A takeaway for me, on a grand scale the lack of a collective empathy.
Blood at the Root by Patrick Phillips (NF). Racial cleansing in Forsyth County, GA told by one of it own, up close and personal. A horrific crime committed in 1912 leads to lynchings, a coordinated reign of terror and ultimately the systematic expulsion of the entire African American population There are heroic acts of conscience but they are utterly defeated by the violence of ordinary citizens in complicity with local functionaries. The county, just 45 minutes north of Atlanta remained "white" and proud of it through the 90s.
Exit West by Mohsin Hamid (F). A lyrical mix of magical realism and the very real violence of civil war, this is a tale of romance under siege as seen through the poignant and dislocating experience of a wandering couple as they attempt to survive, find a safe haven, and have a semblance of an "ordinary life".
The Things They Carried by Tim O'Brien (F/NF). More than interrelated war stories about Viet Nam, it is a poignant self-revelatory commentary on memory, the power of story telling, and the compelling need to make sense of it all.
Dreamland by Sam Quinones (NF), the true tale of America's Opiate Epidemic
A comprehensive, highly readable analysis of how small town/suburban America and rural Mexico have become inextricable partners in the opiate addiction trade due to a confluence of social/economic forces combined with entrepreneurial creativity, unintended consequences of pain treatment, and greed, corruption and irresponsible, unregulated practices by both individuals in the medical community and big Pharma. The personal stories behind the facts and figures on both sides of the border–the addicted, their families and the drug dealers make this narrative all the more compelling.
And, my guilty pleasure:
The Other Side of Silence by Philip Kerr (F). Bernie Gunther, an ex-Berlin police commissar, unwilling Nazi, German soldier, wanderer–the ultimate anti-hero and everyman dealing with one crime or another, caught in the moral crosshairs and dilemmas of World War II and its aftermath.
Elizabeth Lewis (Goodman):
The Nix by Nathan Hill (F). If you still like Dickens, then you'll love this not exactly picaresque, not exactly a comedy of manners (and long) novel.
Carrie Trauth:
Books I really enjoyed so far:
In the Dark Dark Wood and The Woman in Cabin 10, both by Ruth Ware (F). These are mysteries that keep you wanting to read all the way through.
The Shadow of the Wind by Ruiz Zafron (F). The story of a young man who loves books. He tries to find the mysterious author of his favorite book.
All the Light We Cannot See by Anthony Doerr (F). The stories of a young German soldier and a blind girl during WW ll.
Fruzsina Harsanyi:
At the Existentialist Café by Sarah Bakewell (NF). In this massively researched, but easy to read book, Bakewell explores existentialist philosophy and the lives, i.e how they lived their philosophy, of 89 individuals. These include the most famous, like Sartre, Camus, de Beauvoir, as well as the lesser known (to me) like Jaspers, Marcel, and Heidegger. Many are not philosophers, but writers like Frantz Fanon, James Baldwin, Iris Murdoch; political figures like Vaclav Havel; and artists like Giacometti.
The Sympathizer by Viet Thanh Nguyen (F). Winner of the 2016 Pulitzer Prize for fiction, this is a book I could not put down. It is a spy thriller on one level and a history of the Vietnam War and the decades that followed from a Vietnamese-Americans perspective. The language is pitch perfect, often poetic;  the observations so acerbic, searing, funny, colorful that I often read passages out loud to anyone who was around to listen.
The American Lion: Andrew Jackson in the White House by Jon Meacham (NF). Jackson was never one of my favorites, but I decided to read this bio to learn more after Bannon compared Trump to Jackson. Still not one of my favorites, but I did learn that unlike Trump, Jackson was a true man of the people, a war hero, a general, lawyer, and judge. Possibly like Trump (or at least his rhetoric), he came to Washington to change it because he saw it as corrupt (this in 1828 after only three decades). Relying on family members, a few close advisers, and, for the first time, an administration of like-minded office-holders, he expanded and strengthened the presidency. A complex character, controversial and flawed, he was devoted to the Federal Union and presidents from Teddy Roosevelt to FDR have drawn inspiration from him. Trump could do worse than look to him as a role model.
Killers of the Flower Moon by David Grann (NF). Definitely #1 for the year so far. Can't do better than Ellen in describing it, except to add that I welcome reading about Native Americans by someone other than Louise Erdrich and reading about a minority we need to know more about.
Any Human Heart by William Boyd (F). A fictional memoir with real historical characters woven in. I loved it, but it's recommended only for people who love British authors in the vein of Edward St. Aubyn.
The North Water by Ian McGuire (F). I love books about the sea, about frozen, snowy lands, about exotic people, about travel into the unknown. This book has it all plus a good plot to drive the narrative and details that leave nothing to the imagination. I always want to know about sources and who advised the author on matters requiring expertise; in this case, I really wanted to know, and there was no information.
Quicksand by Malin Persson Giolito (F). I like Swedish noir that's more in the tradition of Stieg Larsson than Jo Nesbo. This one is a courtroom drama after a mass shooting in a school that peels back the socio-economic issues under Sweden's homogeneous, socialist, egalitarian society.
I'm curious if anyone has read The Explosion Chronicles by Yan Lianke (F).  Still wondering what's that one about?
Emily Nichols Grossi:
I adored Evicted by Mathew Desmond (NF). Couldn't put it down. Such an important, clarifying work!
I highly recommend In the Darkroom by Susan Faludi (NF) which is a brilliant delving into various forms of identity — national (Hungarian), gender (her father had a sex change late in life, going from Steven to Stefanie), religious (her father's conflicted history and relationship with Judaism)- and also an incredible history lesson. I was riveted and learned a ton.
The Underground Railroad by Colson Whitehead (F). I'm probably late to this train, but it's a great read, terribly upsetting at times, important.
Tom Perrault:
The Moviegoer by Walker Percy (F). It is the debut novel by Walker Percy, first published in the United States  by Vintage in 1961. It won the U.S. National Book Award and Time magazine included the novel in its "Time 100 Best English-language Novels from 1923 to 2005".In 1998, the Modern Library ranked The Moviegoer sixtieth on its list of the hundred best English-language novels of the twentieth century. The novel is heavily influenced by the existentialist themes of authors like Søren Kierkegaard, whom Percy read extensively. Unlike many dark didactic existentialist novels (including Percy's later work), The Moviegoer has a light poetic tone. It was Percy's first, most famous, and most widely praised novel, and established him as one of the major voices in Southern literature. The novel also draws on elements of Dante by paralleling the themes of Binx Bolling's life to that of the narrator of the Divine Comedy.
Stoner by John Williams (F). It is a classic American novel long forgotten but recently rediscovered and republished. Such a hidden gem! William Stoner is born at the end of the nineteenth century into a dirt-poor Missouri farming family. Sent to the state university to study agronomy, he instead falls in love with English literature and embraces a scholar's life, so different from the hardscrabble existence he has known.
And yet as the years pass, Stoner encounters a succession of disappointments: marriage into a "proper" family estranges him from his parents; his career is stymied; his wife and daughter turn coldly away from him; a transforming experience of new love ends under threat of scandal. Driven ever deeper within himself, Stoner rediscovers the stoic silence of his forebears and confronts an essential solitude.

John Williams's luminous and deeply moving novel is a work of quiet perfection. William Stoner emerges from it not only as an archetypal American, but as an unlikely existential hero, standing, like a figure in a painting by Edward Hopper, in stark relief against an unforgiving world.

The Door by Magda Szabo (F). Another hidden gem from Hungary translated and published in this country to great acclaim. Evokes a similar feeling to the Elena Ferrante Neapolitan novels. A busy young writer, struggling to cope with domestic chores, hires a housekeeper recommended by a friend. The housekeeper's reputation is one built on dependable efficiency, though she is something of an oddity. Stubborn, foul-mouthed and with a flagrant disregard for her employer's opinions she may even be crazy. She allows no-one to set foot inside her house; she masks herself with a veil and is equally guarded about her personal life. And yet Emerence is revered as much as she is feared. As the story progresses, her energy and passion to help becomes clear, extinguishing any doubts arising out of her bizarre behaviour. A stylishly told tale which recounts a strange relationship built up over 20 years between a writer and her housekeeper. After an unpromising and caustic start benign feelings develop and ultimately the writer benefits from what becomes an inseparable relationship. Simultaneously we learn Emerence's tragic past which is revealed in snapshots throughout the book.

Rebekah Jacobs:
Option B: Facing Adversity, Building Resilience, and Finding Joy by Sheryl Sandberg (NF).

Spaceman: An Astronaut's Inlikely Journey to Unlock the Secrets of the Universe by Mike Massimino (NF).
Small Admissions by Amy Poeppel (F). My guilty pleasure.
Judy White:
The New Odyssey by Patrick Kingsley (NF) — Helped me understand at a visceral level what drives refugees into Europe, and what they endure to get there.
American Tapestry by Rachel Swarns (NF) — Well-written, well-documented history of Michelle Obama's family roots going back to slavery. Truly an amazing accomplishment, given the lack of documentation of African-Americans in earlier times.  A great read.
Juniper: The Girl Who Was Born Too Soon by Kelly French and Thomas French (NF) — In alternating chapters, the parents of an extremely premature baby take us through their journey. Raw, honest, a must-read for all of us who've been lucky enough to have normally functioning babies. It even manages to be funny sometimes.
Zoo Story by Thomas French (NF) — Even though I have no particular interest in zoos, I read this because I wanted to read more by Thomas French, who co-authored Juniper.  He won the Pulitzer Prize in journalism, I think, for the series this book is based on. You will never see a zoo the same way again after reading this. Very even-handed on controversial views. The animal "characters" stick with you for months after reading it.
I realize that all 4 of these fit my favorite category: honest, well-told stories of real people.
Kate Latts:
Yellow Crocus by Lalla Ibrahim (F). Hands down this has been my favorite book of the year. I LOVED IT. It is very similar to The Kitchen House by Kathleen Grissom, portraying the relationship between a young aristocratic girl in antebellum south and her relationship with her slave caretaker and its impact on her as she matures.
The Pecan Man by Cassie Dandridge Selleck (F). Another story of race set in small town southern America in the 1970s. It is a modern version of Two Kill a Mockingbird. Really enjoyed it.
This is How It Always Is by Laurie Frankel (F). I just finished this and enjoyed it.  It is about a family of five boys, with the youngest feeling and yearning to be a girl from age two on. The book explores the ways families can manage transgender children both for the specific child and  rest of the family.
Biggest book disappointment was Lisa See's The Tea Girl of Hummingbird Lane (F). I love Lisa See and was so excited for this book to come out. While not terrible, it so disappointed as the technicalities of the tea industry in China were tedious and boring to get through.
Cindy Olmstead:
Books I have read that are noteworthy:
Hillbilly Elegy by JD Vance (NF).
Great Small Things by Jodi Picoult (F). Confronts racism in a most stunning way. Not usually a big Picoult fan but this book makes the reader face own racial biases head on. A relevant read in today's roiling racial chaos.
A Man Called Ove by Frederick Blackman (F). Charming story.
Larry Makinson:
Actually, the one I'm re-reading now would qualify. And though it's definitely an oddball selection, I'd bet a subset of the esteemed MillersTime audience would appreciate it:
Caw of the Wild: Observations from the Secret World of Crows by Barb Kirpluk (NF).
https://www.amazon.com/Caw-Wild-Observations-Secret-World/dp/059536268
This is the book that started me off on my adventures with the neighborhood crows, and I'm reading it again, sort of as I would read a manual for Microsoft Excel after using the program for a couple of years – catching up on the finer points I'd missed the first time through.
It's still the best book out there for people who find crows more interesting than annoying, and would like to get to know the crows in their own backyard. Highly recommended!
Chuck Tilis:
Valiant Ambition: George Washington, Benedict Arnold, and the Fate of the American Revolution by Nathaniel Philbrick (NF). Good. Not great but good.
Empire of the Summer Moon by SC Gwynne (NF). It's old. 2010. Really interesting story of rise and fall of Comanches. Incredible story and view into history of Texas and the Plains.
Robin Rice:
Moon Tiger by Penelope Lively (F). Booker Prize winner of 1987.
Ammonites & Leaping Fish, a Life in Time by Penelope Lively (NF). A contemplation on aging, to be read slowly.

Swing Time by Zadie Smith (F). A finalist for the National Critics Circle Award for Fiction.

The Map That Changed the World by Simon Winchester (NF). A re-read.

The Turner House by Angela Flournoy (F), a Seattle Library "let's all read it." A family saga by a young and gifted woman. 2015 National Book Award finalist.
Requiem by Frances Itani (NF). I knew nothing about the Canadian internment of their Japanese population. Here it is, interspersed with the grieving of a man who experienced it as a young boy, now in his 50's and grieving the loss of his wife. For the first time, he drives from eastern Canada to the site of internment up the Frasier River in B.C. You'll love his passion for Beethoven.
Land Weyland:
Rereading. Both of these well worth doing again.
Seizing Enigma: The Race to Break the German U-Boats Codes, 1939-1943 by David Kahn (NF). About the successful efforts by the British to read the German Naval codes.
The First Salute: A View of the American Revolution by Barbara W. Tuchman (NF). About the founding of the U.S. Navy. It is her take on key episodes that involve naval warfare. It concludes with the abandonment of New York, the frantic march south to Williamsburg to trap the British, the perfectly timed arrival of the French fleet and the surrender of Cornwallis. An old story very well told.
Sal Giambanco:
The Moviegoer by Walter Percy (F). An oldie but goodie.
Ben Shute Jr:
Still Life by Louise Penny (F). Just discovered her and will soon embark on her second book.
Playing With Fire by Peter Robinson (F). I'm working my way through the Inspector Banks series, which I continue to enjoy (I'm several years behind Robinson).
A Good School by Richard Yates (F). Currently reading and enjoying.
Whistling Vivaldi: And Other Clues to How Stereotypes Affect Us by Claude M. Steele (NF). I was fascinated by his research.
Barbara Friedman:
I have read more interesting books than necessarily good ones of late. A client put me on to this — trying to figure out who would vote (our meeting was in October) for Trump.
Hillbilly Elegy by JD Vance (NF). I thought was quite good and interesting, but it really didn't give me any answers.  And I am sure your friends have all read it by now.
Strangers in their Own Land by Arlie Russell Hochschild (NF), a retired sociologist from Berkeley. It is about a group of people who live in SW Louisiana — a fascinating story and frankly almost unbelievable.  Well worth a read.
Dark Money by Jane Mayer (NF) — a must read. What a few billionaire Republicans have done — and somewhat sneakily — is impressive.
Richard Miller:
Can Heaven Be Void by Brian Milch (NF). In one of the best movies we've seen in the last few months, Past Life (see review), there is reference to a diary written by one of the three main characters. I tracked it down and found it to be one of my favorite reads so far this year. It's the diary of a doctor in Poland from 1939-44. Actually, it's a combination of his original diary and a rewriting of those years when he could not recover the original. Certainly one of the compelling parts of this book for me was the similarity to what I had learned from a memorable trip with my father, brother-in-law, and cousin to Lithuania almost 20 years ago and what we learned from that trip. Milch's diary focuses one the aspects of the Holocaust that didn't involve the death camps. It relates what happened to him and his family in Galacia, Poland and tells the lesser known story of some of the more than three million who were killed in the towns and villages where they lived. The diary is out of print in English (still exists in Polish and Hebrew, I think), but I would be glad to loan my English copy if you are interested.
Insomniac by Bill Hayes (NF). This memoir is written by Oliver Sacks' partner, and without being invasive or exploitative of Sacks, Hayes gives an intimate glimpse of their relationship and more confirmation of the man Sacks was. In addition to writing about the end of Sacks' life, Hayes writes of his own love affair with NYC and how he learned to enjoy the everyday small things in life. He's a photographer and has a good eye, a good heart, and has learned to deal well with grief.
The North Water by Ian McGuire (F). A whaling story, beautifully written, hard to put down, brutal at times but compelling. Ellen last year touted it as one of her audible favorites.
The New Odyssey by Patrick Kingsley (NF). Follows various Syrians, Eritreans, and other refuges fleeing wars and unbearable lives and their travel to and through Europe to find new homes. Best insight(s) I've gotten about the current refugee exodus and odyssey. A second book that deals with similar issues and was worthy also is The Return: Fathers, Sons and the Land in Between by Hisham Matar (NF). It's a memoir of a son's search for his 'lost' father and an understanding of his homeland. Pulitzer Prize winner for Biography or Autobiography this year.
Evicted, Poverty & Profit in the American City by Matthew Desmond (NF). Another of those books which delve into issues that are in front of us but somehow we haven't really understood the dynamics of what is happening in our country – why people lose their homes, who makes money off the poor, rental issues in Milwaukee and elsewhere.
I also thoroughly enjoyed The Lost City of the Monkey God by Douglas Preston (NF), Stranger in the Woods, by Michael Finkel (NF), Killers of the Flower Moon by David Grann (NF), A Gentleman in Moscow by Amor Towles (F), and American Lion: Andrew Jackson in the White House by Jon Meacham (NF).
Three particularly captivating audible books were Not My Father's Son, a memoir by Alan Cumming (NF);  Homegoing by Yaa Gyasi (F); and Between Them: Remembering My Parents by Richard Ford (NF).
Ellen Miller:
Killers of the Flower Moon: The Osage Murders and the Birth of the FBI by David Grann (NF). I'll admit at the outset that I have a prejudice about David Grann after reading his earlier book, The Lost City of Z, and many pieces in The New Yorker. I will read anything by him and love it. This one is a meticulously researched story that took place in the 1920's about how the Osage Indians were not only robbed of their land and the native birthright, but how they were systematically murdered for their wealth. The investigations of their crimes tie into the early days of the FBI under J. Edgar Hoover's leadership which reveals another fascinating side of the story. This book has it all: a documented history and injustice that I knew nothing about, and politics. This is my book of the year (thus far).
The Blood Of Emmett Till by Timothy B Tyson (NF). I never tire of nor fail to learn from books that detail the history of slavery, the Jim Crow era, or the more modern African-American experience. There is simply too much to learn and understand. This book details a horrific incident that I recall from my childhood: the 1955 lynching in the Mississippi Delta of a 14 year old boy from Chicago. Read this one and weep.
Do Not Say We have Nothing by Madeleine Thien (F). This is fictionalized account of two generations of families in China who lived through the Cultural Revolution and the impact it had on their lives. It is told through the eyes of two young women descendants and the book carefully uncovers the adaptations that were made in order to survive. It is both a political story and intimate family novel.
Eveningland: Stories by Michael Knight (F). I've read several books of short stories thus far this year that I would recommend — Homesick for Another World by Ottessa Moshfegh and Things We Lost in the Fire by Mariana Enriquez among them —  and found that I actually enjoyed all of them immensely. (Short stories are not usually a genre I spend time on.)  Knight's stories focus on the South, and I found them honest, interesting, and engaging.
Waking Lions by Ayelet Gundar-Goshen (F). A new subcategory of interest for me is writing on contemporary life by Israelis. This book was one I thought presented such an unusual story that developed into a high level ethical dilemma that makes it a must-read.  (Other fiction on this subject I enjoyed included All The River by Dorit Rabinyan and The Man Who Never Stopped Sleeping by Aharon Appelfeld.)
Spoils by Brian Van Reet (F). I have found that reading books about the Iraq war are almost as compelling as the novels that came after Vietnam, and this is one of my favorites. The time period is 2003 and already everything is spinning out of control. Told from two perspectives, it will leave you with lots of questions. If the topic interests you, check out Consequences: A Memoir by Eric Fair (NF).
My guilty pleasures:  Alexa and Eliza by Melissa de la Cruz (F); The Twelve Lives of Samuel Hawley by Hannah Tinti (F); Ties by Domenico Starnone (F); The Spy by Paulo Coelho (F); and A Piece of the World by Christina Baker Kline (F).
Audible:
I started using the Audible App for listening to books during my workouts in 2016, and now I am rather obsessed with listening – when I am riding in the car, working on photographs, getting ready for the day, in short, whenever I can. I find that the really good ones have the same qualities of attending a play, and I often recall these books afterward with more vividness than those I read. Do note that I try to listen to books on dissimilar subjects to the ones I am reading so I don't confuse the stories.
The Lost City of the Monkey God: A True Story by Douglas Preston (NF). Narrated by Mark Deakins. I was captivated by this book as I think anyone will be if intrigued in the myths, mysteries, and explorations of the "lost cities" of the world (think The Lost City of Z by David Grann). This exploration takes place in the Honduran interior, and it tells the story of not only the exploration itself (by one of the participants) but also the logistics and politics of executing it, and the resulting life-threatening consequences of their efforts to uncover one of the great archeological discoveries of the 21st century.
Days Without End by Sebastian Barry (F). This is a wonderful and compelling story set between the American Indian and Civil Wars (a time I know little about). The main characters, an Irish immigrant and his best friend, participate in and observe the horrors that are war. This book will long stay with me, as its storytelling is elegant and compelling as is the narration by Aidan Kelly.
Ghachar Ghochar by Vivek Shanbhag (F). Narrated by Neil Shah. I love nothing better than books about India, and this one evokes personal experiences with our long "family" connections there. It's a short, tightly woven story of tangled family relationships. It's a no nonsense, straightforward accounting a family's challenges to adapt to modern India. The author has been hailed as the best fiction writer from India in the past decade.
A Horse Walks into a Bar by David Grossman (F). Narrated by Joe Barrett. Translated by Jessica Cohen. I can't say I enjoyed this book, but I think it's brilliant – a searing story about a standup comic who's own story is revealed in one night in the most brutal and revealing ways. Not surprisingly, it's nominated for a Booker Prize.
Between Them: Remembering My Parents by Richard Ford (NF). Narrated by Christian Baskous. Memoirs are another category of book that I have really enjoyed this year. This one is really a lovely tribute to Ford's parents: simple, straightforward, and not exceptional people, nor perfect in any way. You will love them and him by the time you finish. Other wonderful memoirs that I have loved (and listened to this year) include In the Dark Room by Susan Faludi, Born a Crime: Stories From a South African Childhood by Trevor Noah, and Alan Cumming's Not My Father's Son.
And finally, if you are unable to find something of interest in any of the above favorites, you can always check out previous years' listing by MillersTime readers:
2009. 2010. 2011. 2012. 2013. 2014. 2015. 2016.