Tags
", "A Gentleman in Moscow", "A Horse Walks into a Bar", "A Piece of the World", "Alexa and Eliza", "All the River", "American Lion", "Between Them: Remembering My Parents", "Born a Crime", "Can Heaven Be Void", "Consequences: A Memoir", "Days Without End", "Do Not Say We Have Nothing", "Eveningland", "Evicted", "Homegoing", "Homesick forAnother World", "In the Darkroom", "Insomniac", "Killers of the Flower Moon", "Not My Father's Son", "Spoils", "Stranger in the Woods", "The Blood of Emmett Till", "The Lost City of the Monkey God", "The Man Who Never Stopped Sleeping", "The New Odyssey", "The North Water", "The Return: Fathers, "The Spy", "The Twelves Lives of Samuel Hawley", "Things We Lost in the Fire", "Ties", "Waking Lions", Ellen Miller, Favorite Reads, MillersTime Readers Favorites in 2017 (so far), Sons and the Land in Between"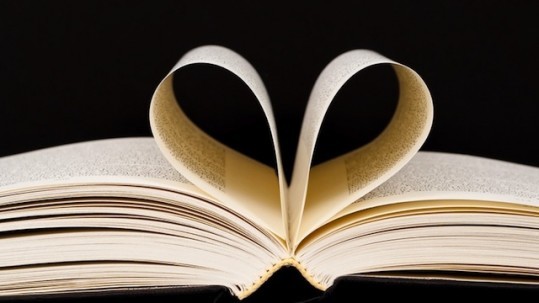 "A Best Friend Is Someone Who Gives Me a Book I've Never Read"- A. Lincoln
Several years ago I decided waiting until December each year was too long a time between posts that share favorite reads among MillersTime readers. So I started asking in May/June for books you've read so far in the year that have particularly resonated with you. And since some of our memories are not quite as sharp as they once were, the idea of having a midyear call for your favorites and a midyear post, I hope, will be useful to all and will continue to be a regular feature here.
I ask that you send me a few that have stood out for you so far, along with a sentence or two of what was particularly appealing. Send them to my email (Samesty84@gmail.com), and when I get at least a dozen or so responses, I'll post them for other readers to see. I'll also do a second summer post for those of you who may be too busy to respond in the next couple of weeks (but know you can expect a couple of reminders if you don't respond to this first appeal).
To start everyone off, both Ellen and I have listed books that we've particularly enjoyed since Jan.1, 2017, along with a few sentences about each. (We may have overdone our list here a bit, but remember we are retired, don't watch TV, and our grand kinder go to bed early.)
Richard Miller:
Can Heaven Be Void by Brian Milch (NF). In one of the best movies we've seen in the last few months, Past Life (see review), there is reference to a diary written by one of the three main characters. I tracked it down and found it to be one of my favorite reads so far this year. It's the diary of a doctor in Poland from 1939-44. Actually, it's a combination of his original diary and a rewriting of those years when he could not recover the original. Certainly one of the compelling parts of this book for me was the similarity to what I had learned from a memorable trip with my father, brother-in-law, and cousin to Lithuania almost 20 years ago and what we learned from that trip. Milch's diary focuses one the aspects of the Holocaust that didn't involve the death camps. It relates what happened to him and his family in Galacia, Poland and tells the lesser known story of some of the more than three million who were killed in the towns and villages where they lived. The diary is out of print in English (still exists in Polish and Hebrew, I think), but I would be glad to loan my English copy if you are interested.
Insomniac by Bill Hayes (NF). This memoir is written by Oliver Sacks' partner, and without being invasive or exploitative of Sacks, Hayes gives an intimate glimpse of their relationship and more confirmation of the man Sacks was. In addition to writing about the end of Sacks' life, Hayes writes of his own love affair with NYC and how he learned to enjoy the everyday small things in life. He's a photographer and has a good eye, a good heart, and has learned to deal well with grief.
The North Water by Ian McGuire (F). A whaling story, beautifully written, hard to put down, brutal at times but compelling. Ellen last year touted it as one of her audible favorites.
The New Odyssey by Patrick Kingsley (NF). Follows various Syrians, Eritreans, and other refuges fleeing wars and unbearable lives and their travel to and through Europe to find new homes. Best insight(s) I've gotten about the current refugee exodus and odyssey. A second book that deals with similar issues and was worthy also is The Return: Fathers, Sons and the Land in Between by Hisham Matar (NF). It's a memoir of a son's search for his 'lost' father and an understanding of his homeland. Pulitzer Prize winner for Biography or Autobiography this year.
Evicted, Poverty & Profit in the American City by Matthew Desmond (NF). Another of those books which delve into issues that are in front of us but somehow we haven't really understood the dynamics of what is happening in our country – why people lose their homes, who makes money off the poor, rental issues in Milwaukee and elsewhere.
I also thoroughly enjoyed The Lost City of the Monkey God by Douglas Preston (NF), Stranger in the Woods, by Michael Finkel (NF), Killers of the Flower Moon by David Grann (NF), A Gentleman in Moscow by Amor Towles (F), and American Lion: Andrew Jackson in the White House by Jon Meacham (NF).
Three particularly captivating audible books were Not My Father's Son, a memoir by Alan Cumming (NF);  Homegoing by Yaa Gyasi (F); and Between Them: Remembering My Parents by Richard Ford (NF).
Ellen Miller:
Killers of the Flower Moon: The Osage Murders and the Birth of the FBI by David Grann (NF). I'll admit at the outset that I have a prejudice about David Grann after reading his earlier book, The Lost City of Z, and many pieces in The New Yorker. I will read anything by him and love it. This one is a meticulously researched story that took place in the 1920's about how the Osage Indians were not only robbed of their land and the native birthright, but how they were systematically murdered for their wealth. The investigations of their crimes tie into the early days of the FBI under J. Edgar Hoover's leadership which reveals another fascinating side of the story. This book has it all: a documented history and injustice that I knew nothing about, and politics. This is my book of the year (thus far).
The Blood Of Emmett Till by Timothy B Tyson (NF). I never tire of nor fail to learn from books that detail the history of slavery, the Jim Crow era, or the more modern African-American experience. There is simply too much to learn and understand. This book details a horrific incident that I recall from my childhood: the 1955 lynching in the Mississippi Delta of a 14 year old boy from Chicago. Read this one and weep.
Do Not Say We have Nothing by Madeleine Thien (F). This is fictionalized account of two generations of families in China who lived through the Cultural Revolution and the impact it had on their lives. It is told through the eyes of two young women descendants and the book carefully uncovers the adaptations that were made in order to survive. It is both a political story and intimate family novel.
Eveningland: Stories by Michael Knight (F). I've read several books of short stories thus far this year that I would recommend — Homesick for Another World by Ottessa Moshfegh and Things We Lost in the Fire by Mariana Enriquez among them —  and found that I actually enjoyed all of them immensely. (Short stories are not usually a genre I spend time on.)  Knight's stories focus on the South, and I found them honest, interesting, and engaging.
Waking Lions by Ayelet Gundar-Goshen (F). A new subcategory of interest for me is writing on contemporary life by Israelis. This book was one I thought presented such an unusual story that developed into a high level ethical dilemma that makes it a must-read.  (Other fiction on this subject I enjoyed included All The River by Dorit Rabinyan and The Man Who Never Stopped Sleeping by Aharon Appelfeld.)
Spoils by Brian Van Reet (F). I have found that reading books about the Iraq war are almost as compelling as the novels that came after Vietnam, and this is one of my favorites. The time period is 2003 and already everything is spinning out of control. Told from two perspectives, it will leave you with lots of questions. If the topic interests you, check out Consequences: A Memoir by Eric Fair (NF).
My guilty pleasures:  Alexa and Eliza by Melissa de la Cruz (F); The Twelve Lives of Samuel Hawley by Hannah Tinti (F); Ties by Domenico Starnone (F); The Spy by Paulo Coelho (F); and A Piece of the World by Christina Baker Kline (F).
Audible:
I started using the Audible App for listening to books during my workouts in 2016, and now I am rather obsessed with listening – when I am riding in the car, working on photographs, getting ready for the day, in short, whenever I can. I find that the really good ones have the same qualities of attending a play, and I often recall these books afterward with more vividness than those I read. Do note that I try to listen to books on dissimilar subjects to the ones I am reading so I don't confuse the stories.
The Lost City of the Monkey God: A True Story by Douglas Preston (NF). Narrated by Mark Deakins. I was captivated by this book as I think anyone will be if intrigued in the myths, mysteries, and explorations of the "lost cities" of the world (think The Lost City of Z by David Grann). This exploration takes place in the Honduran interior, and it tells the story of not only the exploration itself (by one of the participants) but also the logistics and politics of executing it, and the resulting life-threatening consequences of their efforts to uncover one of the great archeological discoveries of the 21st century.
Days Without End by Sebastian Barry (F). This is a wonderful and compelling story set between the American Indian and Civil Wars (a time I know little about). The main characters, an Irish immigrant and his best friend, participate in and observe the horrors that are war. This book will long stay with me, as its storytelling is elegant and compelling as is the narration by Aidan Kelly.
Ghachar Ghochar by Vivek Shanbhag (F). Narrated by Neil Shah. I love nothing better than books about India, and this one evokes personal experiences with our long "family" connections there. It's a short, tightly woven story of tangled family relationships. It's a no nonsense, straightforward accounting a family's challenges to adapt to modern India. The author has been hailed as the best fiction writer from India in the past decade.
A Horse Walks into a Bar by David Grossman (F). Narrated by Joe Barrett. Translated by Jessica Cohen. I can't say I enjoyed this book, but I think it's brilliant – a searing story about a standup comic who's own story is revealed in one night in the most brutal and revealing ways. Not surprisingly, it's nominated for a Booker Prize.
Between Them: Remembering My Parents by Richard Ford (NF). Narrated by Christian Baskous. Memoirs are another category of book that I have really enjoyed this year. This one is really a lovely tribute to Ford's parents: simple, straightforward, and not exceptional people, nor perfect in any way. You will love them and him by the time you finish. Other wonderful memoirs that I have loved (and listened to this year) include In the Dark Room by Susan Faludi, Born a Crime: Stories From a South African Childhood by Trevor Noah, and Alan Cumming's Not My Father's Son.