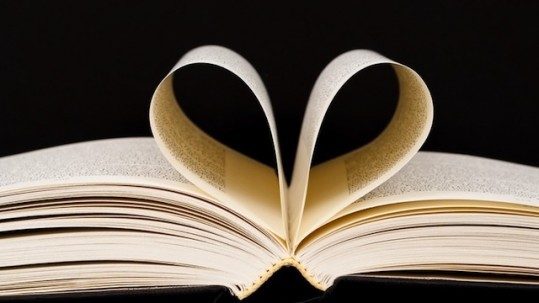 "A Best Friend Is Someone Who Gives Me a Book I've Never Read"- A. Lincoln
Not wanting to wait until December to report what books various MillersTime readers are enjoying so far this year, I asked all those who have contributed over the years to  'Favorite Reads' to send me the titles and a few sentences about what they've been reading and enjoying in the first half of 2017.
Here are the 15 results so far. I say "so far" as I hope this post will encourage others of you to send in what's brought you reading pleasure over the last five or six months. When I get another batch of responses, I'll post those too.
Thanks.
Carrie Trauth:
Books I really enjoyed so far:
In the Dark Dark Wood and The Woman in Cabin 10, both by Ruth Ware (F). These are mysteries that keep you wanting to read all the way through.
The Shadow of the Wind by Ruiz Zafron (F). The story of a young man who loves books. He tries to find the mysterious author of his favorite book.
All the Light We Cannot See by Anthony Doerr (F). The stories of a young German soldier and a blind girl during WW ll.
2. Fruzsina Harsanyi:
At the Existentialist Café by Sarah Bakewell (NF). In this massively researched, but easy to read book, Bakewell explores existentialist philosophy and the lives, i.e how they lived their philosophy, of 89 individuals. These include the most famous, like Sartre, Camus, de Beauvoir, as well as the lesser known (to me) like Jaspers, Marcel, and Heidegger. Many are not philosophers, but writers like Frantz Fanon, James Baldwin, Iris Murdoch; political figures like Vaclav Havel; and artists like Giacometti.
The Sympathizer by Viet Thanh Nguyen (F). Winner of the 2016 Pulitzer Prize for fiction, this is a book I could not put down. It is a spy thriller on one level and a history of the Vietnam War and the decades that followed from a Vietnamese-Americans perspective. The language is pitch perfect, often poetic;  the observations so acerbic, searing, funny, colorful that I often read passages out loud to anyone who was around to listen.
The American Lion: Andrew Jackson in the White House by Jon Meacham (NF). Jackson was never one of my favorites, but I decided to read this bio to learn more after Bannon compared Trump to Jackson. Still not one of my favorites, but I did learn that unlike Trump, Jackson was a true man of the people, a war hero, a general, lawyer, and judge. Possibly like Trump (or at least his rhetoric), he came to Washington to change it because he saw it as corrupt (this in 1828 after only three decades). Relying on family members, a few close advisers, and, for the first time, an administration of like-minded office-holders, he expanded and strengthened the presidency. A complex character, controversial and flawed, he was devoted to the Federal Union and presidents from Teddy Roosevelt to FDR have drawn inspiration from him. Trump could do worse than look to him as a role model.
Killers of the Flower Moon by David Grann (NF). Definitely #1 for the year so far. Can't do better than Ellen in describing it, except to add that I welcome reading about Native Americans by someone other than Louise Erdrich and reading about a minority we need to know more about.
Any Human Heart by William Boyd (F). A fictional memoir with real historical characters woven in. I loved it, but it's recommended only for people who love British authors in the vein of Edward St. Aubyn.
The North Water by Ian McGuire (F). I love books about the sea, about frozen, snowy lands, about exotic people, about travel into the unknown. This book has it all plus a good plot to drive the narrative and details that leave nothing to the imagination. I always want to know about sources and who advised the author on matters requiring expertise; in this case, I really wanted to know, and there was no information.
Quicksand by Malin Persson Giolito (F). I like Swedish noir that's more in the tradition of Stieg Larsson than Jo Nesbo. This one is a courtroom drama after a mass shooting in a school that peels back the socio-economic issues under Sweden's homogeneous, socialist, egalitarian society.
I'm curious if anyone has read The Explosion Chronicles by Yan Lianke (F).  Still wondering what's that one about?
3. Emily Nichols Grossi:
I adored Evicted by Mathew Desmond (NF). Couldn't put it down. Such an important, clarifying work!
I highly recommend In the Darkroom by Susan Faludi (NF) which is a brilliant delving into various forms of identity — national (Hungarian), gender (her father had a sex change late in life, going from Steven to Stefanie), religious (her father's conflicted history and relationship with Judaism)- and also an incredible history lesson. I was riveted and learned a ton.
The Underground Railroad by Colson Whitehead (F). I'm probably late to this train, but it's a great read, terribly upsetting at times, important.
4. Tom Perrault:
The Moviegoer by Walker Percy (F). It is the debut novel by Walker Percy, first published in the United States  by Vintage in 1961. It won the U.S. National Book Award and Time magazine included the novel in its "Time 100 Best English-language Novels from 1923 to 2005".In 1998, the Modern Library ranked The Moviegoer sixtieth on its list of the hundred best English-language novels of the twentieth century.
The novel is heavily influenced by the existentialist themes of authors like Søren Kierkegaard, whom Percy read extensively. Unlike many dark didactic existentialist novels (including Percy's later work), The Moviegoer has a light poetic tone. It was Percy's first, most famous, and most widely praised novel, and established him as one of the major voices in Southern literature. The novel also draws on elements of Dante by paralleling the themes of Binx Bolling's life to that of the narrator of the Divine Comedy.
Stoner by John Williams (F). It is a classic American novel long forgotten but recently rediscovered and republished. Such a hidden gem! William Stoner is born at the end of the nineteenth century into a dirt-poor Missouri farming family. Sent to the state university to study agronomy, he instead falls in love with English literature and embraces a scholar's life, so different from the hardscrabble existence he has known.
And yet as the years pass, Stoner encounters a succession of disappointments: marriage into a "proper" family estranges him from his parents; his career is stymied; his wife and daughter turn coldly away from him; a transforming experience of new love ends under threat of scandal. Driven ever deeper within himself, Stoner rediscovers the stoic silence of his forebears and confronts an essential solitude.

John Williams's luminous and deeply moving novel is a work of quiet perfection. William Stoner emerges from it not only as an archetypal American, but as an unlikely existential hero, standing, like a figure in a painting by Edward Hopper, in stark relief against an unforgiving world.

The Door by Magda Szabo (F). Another hidden gem from Hungary translated and published in this country to great acclaim. Evokes a similar feeling to the Elena Ferrante Neapolitan novels. A busy young writer, struggling to cope with domestic chores, hires a housekeeper recommended by a friend. The housekeeper's reputation is one built on dependable efficiency, though she is something of an oddity. Stubborn, foul-mouthed and with a flagrant disregard for her employer's opinions she may even be crazy. She allows no-one to set foot inside her house; she masks herself with a veil and is equally guarded about her personal life. And yet Emerence is revered as much as she is feared. As the story progresses, her energy and passion to help becomes clear, extinguishing any doubts arising out of her bizarre behaviour. A stylishly told tale which recounts a strange relationship built up over 20 years between a writer and her housekeeper. After an unpromising and caustic start benign feelings develop and ultimately the writer benefits from what becomes an inseparable relationship. Simultaneously we learn Emerence's tragic past which is revealed in snapshots throughout the book.

5. Rebekah Jacobs:
Option B: Facing Adversity, Building Resilience, and Finding Joy by Sheryl Sandberg (NF).

Spaceman: An Astronaut's Inlikely Journey to Unlock the Secrets of the Universe by Mike Massimino (NF).
Small Admissions by Amy Poeppel (F). My guilty pleasure.
6. Judy White:
The New Odyssey by Patrick Kingsley (NF) — Helped me understand at a visceral level what drives refugees into Europe, and what they endure to get there.
American Tapestry by Rachel Swarns (NF) — Well-written, well-documented history of Michelle Obama's family roots going back to slavery. Truly an amazing accomplishment, given the lack of documentation of African-Americans in earlier times.  A great read.
Juniper: The Girl Who Was Born Too Soon by Kelly French and Thomas French (NF) — In alternating chapters, the parents of an extremely premature baby take us through their journey. Raw, honest, a must-read for all of us who've been lucky enough to have normally functioning babies. It even manages to be funny sometimes.
Zoo Story by Thomas French (NF) — Even though I have no particular interest in zoos, I read this because I wanted to read more by Thomas French, who co-authored Juniper.  He won the Pulitzer Prize in journalism, I think, for the series this book is based on. You will never see a zoo the same way again after reading this. Very even-handed on controversial views. The animal "characters" stick with you for months after reading it.
I realize that all 4 of these fit my favorite category: honest, well-told stories of real people.
7. Kate Latts:
Yellow Crocus by Lalla Ibrahim (F). Hands down this has been my favorite book of the year. I LOVED IT. It is very similar to The Kitchen House by Kathleen Grissom, portraying the relationship between a young aristocratic girl in antebellum south and her relationship with her slave caretaker and its impact on her as she matures.
The Pecan Man by Cassie Dandridge Selleck (F). Another story of race set in small town southern America in the 1970s. It is a modern version of Two Kill a Mockingbird. Really enjoyed it.
This is How It Always Is by Laurie Frankel (F). I just finished this and enjoyed it.  It is about a family of five boys, with the youngest feeling and yearning to be a girl from age two on. The book explores the ways families can manage transgender children both for the specific child and  rest of the family.
Biggest book disappointment was Lisa See's The Tea Girl of Hummingbird Lane (F). I love Lisa See and was so excited for this book to come out. While not terrible, it so disappointed as the technicalities of the tea industry in China were tedious and boring to get through.
8. Cindy Olmstead:
Books I have read that are noteworthy:
Hillbilly Elegy by JD Vance (NF).
Great Small Things by Jodi Picoult (F). Confronts racism in a most stunning way. Not usually a big Picoult fan but this book makes the reader face own racial biases head on. A relevant read in today's roiling racial chaos.
A Man Called Ove by Frederick Blackman (F). Charming story.
9. Larry Makinson:
Actually, the one I'm re-reading now would qualify. And though it's definitely an oddball selection, I'd bet a subset of the esteemed MillersTime audience would appreciate it:
Caw of the Wild: Observations from the Secret World of Crows by Barb Kirpluk (NF).
https://www.amazon.com/Caw-Wild-Observations-Secret-World/dp/059536268
This is the book that started me off on my adventures with the neighborhood crows, and I'm reading it again, sort of as I would read a manual for Microsoft Excel after using the program for a couple of years – catching up on the finer points I'd missed the first time through.
It's still the best book out there for people who find crows more interesting than annoying, and would like to get to know the crows in their own backyard. Highly recommended!
10. Chuck Tilis:
Valiant Ambition: George Washington, Benedict Arnold, and the Fate of the American Revolution by Nathaniel Philbrick (NF). Good. Not great but good.
Empire of the Summer Moon by SC Gwynne (NF). It's old. 2010. Really interesting story of rise and fall of Comanches. Incredible story and view into history of Texas and the Plains.
11. Robin Rice:
Moon Tiger by Penelope Lively (F). Booker Prize winner of 1987.
Ammonites & Leaping Fish, a Life in Time by Penelope Lively (NF). A contemplation on aging, to be read slowly.

Swing Time by Zadie Smith (F). A finalist for the National Critics Circle Award for Fiction.

The Map That Changed the World by Simon Winchester (NF). A re-read.

The Turner House by Angela Flournoy (F), a Seattle Library "let's all read it." A family saga by a young and gifted woman. 2015 National Book Award finalist.
Requiem by Frances Itani (NF). I knew nothing about the Canadian internment of their Japanese population. Here it is, interspersed with the grieving of a man who experienced it as a young boy, now in his 50's and grieving the loss of his wife. For the first time, he drives from eastern Canada to the site of internment up the Frasier River in B.C. You'll love his passion for Beethoven.
12. Land Weyland:
Rereading. Both of these well worth doing again.
Seizing Enigma: The Race to Break the German U-Boats Codes, 1939-1943 by David Kahn (NF). About the successful efforts by the British to read the German Naval codes.
The First Salute: A View of the American Revolution by Barbara W. Tuchman (NF). About the founding of the U.S. Navy. It is her take on key episodes that involve naval warfare. It concludes with the abandonment of New York, the frantic march south to Williamsburg to trap the British, the perfectly timed arrival of the French fleet and the surrender of Cornwallis. An old story very well told.
13. Sal Giambanco:
The Moviegoer by Walter Percy (F). An oldie but goodie.
14. Ben Shute Jr:
Still Life by Louise Penny (F). Just discovered her and will soon embark on her second book.
Playing With Fire by Peter Robinson (F). I'm working my way through the Inspector Banks series, which I continue to enjoy (I'm several years behind Robinson).
A Good School by Richard Yates (F). Currently reading and enjoying.
Whistling Vivaldi: And Other Clues to How Stereotypes Affect Us by Claude M. Steele (NF). I was fascinated by his research.
15. Barbara Friedman:
I have read more interesting books than necessarily good ones of late. (A client put me on to this — trying to figure out who would vote (our meeting was in October) for Trump.
Hillbilly Elegy by JD Vance (NF). I thought was quite good and interesting, but it really didn't give me any answers.  And I am sure your friends have all read it by now.
Strangers in their Own Land by Arlie Russell Hochschild (NF), a retired sociologist from Berkeley. It is about a group of people who live in SW Louisiana — a fascinating story and frankly almost unbelievable.  Well worth a read.
Dark Money by Jane Mayer (NF) — a must read. What a few billionaire Republicans have done — and somewhat sneakily — is impressive.
If you missed the earlier post where Ellen and I wrote about what we've been reading and enjoying so far in 2017, check it out.