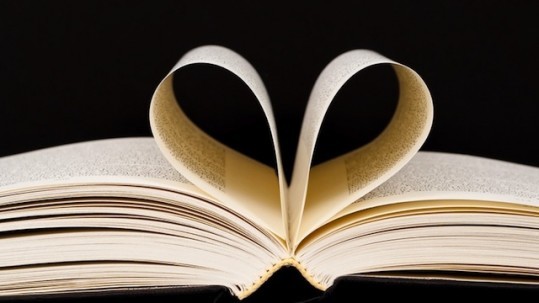 "A Best Friend Is Someone Who Gives Me a Book I've Never Read"- A. Lincoln
Here are all, in one place, the 2017 mid-year favorite books by MillersTime readers.
The first ten in this list were not in earlier posts. They are followed by the ones I posted earlier.
Enjoy.
New Additions to the List:
Jane Bradley:
I've enjoyed many of the same books already listed by others, including:
The Lost City of the Monkey God: A True Story by Douglas Preston (NF).
When Breath Becomes Air by Paul Kalanithi (NF).
Between Them: Remembering My Parents by Richard Ford (NF). [audiobook]
A Gentleman in Moscow: A Novel by Amor Towles (F). [audiobook]
Ghachar Ghochar by Vivek Shanbhag (F). [audiobook]
Swing Time by Zadie Smith (F).

Moonglow by Michael Chabon (F). [audiobook]
Two biographies that have captivated me are Alexander Hamilton by Ron Chernow (NF) [audiobook]; and Traitor to His Class: The Privileged Life and Radical Presidency of Franklin Delano Roosevelt by H.W. Brands (NF), which I'm still reading.
A novelist new to me this year is Rachel Cusk, author of a trilogy about a British writer whom we get to know mostly through her encounters with others.  The first two novels in the trilogy are Outline by Rachel Cusk (F); and Transit by Rachel Cusk (F), and I'm looking forward to the third.
Chris Rothenberger:
This year I have read many of the books written by Lisa See, a Chinese-American author of historical fiction.  She has written numerous books highlighting stories about Chinese characters and culture, and illuminating the strong bonds between women.   Her stories are in depth and fascinating and shine the light on little known topics, and a culture that proves fascinating.  Her research is impeccable, and deep, including travel to China to remote areas to research her stories. She has won numerous awards and is a NY Times Bestselling author.  The books are both engaging and characters well developed; at times the stories are painful and sad, but culturally revealing.
Books I've read so far are: Sun Flower and the Secret Fan,   Shanghai Girls, Dreams of Joy, China Dolls by Lisa See (All F).

Killing the Rising Sun by Bill O'Reilly & Martin Dugard (NF). It's a story every American should read.   Like his other books, it does not disappoint.  The background of the dropping of the Atomic Bomb to end WW2 is riveting, and the sequence of events carefully shared.  I learned volumes about our history, as I have in his other books.
Lilac Girls by Martha Hall Kelly (F). It's the story of 3 women whose lives converge during WW2.  It highlights actual events in US and Germany during the wartime and provides a different perspective about war through the female viewpoint whose lives were impacted by war. Their destinies converged around Ravensbruk, Hilter's Concentration Camp for women. The story is based on the lives of real people and highlights love, redemption and years of secrets.
Garland Standrod:
The Garden of the Finzi-Continis by Giorgio Bassani (F). A novel about a man's fascination with the garden of an eccentric Jewish family in Italy just prior to WWII. The novel's tension results from the knowledge by the reader that the family will end up in a concentration camp. Published some time ago but an Italian classic.
Robert Lowell: Setting the River on Fire by Kay Redfield Jamison (NF). Thus study, although overlong, is a fascinating study of bipolar disease combined with poetic genius, by the author of An Unquiet Mind.
Linda Rothenberg:
I loved The Rent Collector by Camron Wright (F).
Mothering Sunday by Graham Swift (F) was good.
Let There Be Water by (NF) is a good read.
Dave Katten:
I just wrapped up 3 audiobooks I'd been working on all year:
Americanah by Chimananda Ngozi Adichie (F) was another read in my quest to understand/fathom race in America, esp. blackness in America. I actually prefer fiction as the vehicle for that, over non-fiction, since fundamentally I'm looking for stories over data (which is not typical for me). Anyone who reads this should get the audiobook version, just so they can hear the narrator's delightful Nigerian-American English, as well as the correct pronunciation of Igbo.
I didn't like Hillbilly Elegy by J.D. Vance (NF) at first and put it on pause for some time. Most people I talked to said the first part was the most interesting, but I was more taken by the middle/final parts. Again, the stories here are more interesting than the data, but Vance does a good job of weaving them together. As a side note, I thought it was interesting that his advisor at Yale law was Amy Chua, she of the Battle Hymn of the Tiger Mother, who convinced him to write the book. I think I saw a joint interview with them in The Atlantic. However, while I expected to come away with more empathy for rural working class folks, I found the internal contradictions that Vance lays out to be really frustrating, rather than relatable. That is unusual for me.
I picked up The Idiot by Elif Batuman (F) because I heard it was about a college student studying linguistics at an elite private school in the mid-90s, which is *almost* me. It was surreal – I was interested, I was engaged, but the plot didn't really develop. Nobody wanted anything, everything just happened, for no discernible reason. Then the protagonist's freshman year was over. There were a few insights on the immigrant experience, but overall, things just "were" or "happened", but I still wanted to finish. Not typical for me.
Lydia Hill Slaby:
How Emotions Are Made: The Secret Life of the Brain by Lisa Feldman Barret (NF). I've been reading and enjoying this one. Otherwise, it's been a quiet year in Lake Wobegon.
Chris McCleary:
I strongly recommend folks check out Andrew Mayne (the most recent book of his that I read was Orbital (F), and I gave it 4 of 5 stars. It was a sequel to an earlier novel: Station Breaker (F). He has written a wide variety of books, across genres, and I've thoroughly enjoyed every single one of his books that I've read (I think I've read his entire bibliography except two so far).  So I'd like to recommend folks check out anything by him.
Jim Kilby:
Bad Blood by John Sanford (F). Murder mystery.
Fatso. Story by and about Art Donovan (NF). Ex Baltimore Colt lineman. "When Men Were Men."
Uh-Oh: Some Observations From Both Sides of the Refrigerator Door by Robert Fulghum (NF). The guy who learned everything he needed, in kindergarten.
Things Fall Apart by Chinua Achebe (F). Life through the eyes of an African intellectual.
The Greatest Stories Never Told by Rick Byer (NF). The real strange true history, about how the world's events unfolded.
Five Easy Decades by Dennis McDougal (NF). How Jack Nicholson became the world's biggest movie star.
General Richard Montgomery and the American Revolution: From Redcoat to Rebel by Hal T. Shelton (NF). A book that would only interest me about Gen. Montgomery, a friend of George Washington, killed in the Revolutionary War, and an  ancestor of my mother.
Gabi Beaumont:
Faithful Place (three stars) and The Secret Place (four stars) both by Tanya French and both (NF).
Currently reading Into the Water by Paula Hawkings (F) which I would recommend, but so far it is about 3 stars.
Bina Shah:
The Guernsey Literary and Potato Peel Pie Society by Mary Ann Shaffer (F).
The Silent Wife by A.S.A. Harrison (F).
Tanya Chernov Smith:
I only have one recommendation that isn't a "how-to-get-your-baby-to-sleep" guide:
The Last American Man by Elizabeth Gilbert (NF). At a time when American politics have many of us considering life off the grid, this true story of a mountain man provides a special brand of comfort. Eustace Conway left his comfortable suburban home at 17 to move into the Appalachian Mountains, where he has since lived off the land. A charismatic and romantic figure, both brilliant and tormented, brave and contradictory, restless and ambitious, Conway has always seen himself as a "Man of Destiny" whose goal is to convince modern Americans to give up their materialistic lifestyles and return with him back to nature.
Kathy Camicia:
Madness, Rack, and Honey by Mary Ruggle (NF).   This was a NYTimes rec for the previous year. The author is a poet and her observations are written in a beautiful style and language.
The Best American Essays 2016  Ed.  by Jonathan Franzen (NF). Not the best year but they are always good; not that many from the New Yorker
Landscapes by John Berger (NF).  My favorite art critic who recently died. A collection of his essays on art, travel and the world.
A Woman Looking at Men Looking at Women by Siri Hustvedt (NF). Very interesting essays on art and feminism by this author who is also a novelist and scholar. The second half of the book focuses on neuroscience and perception.
Known and Strange Things by Tegu Cole (NF). This is my favorite book of essays, and one I recommend highly. If you aren't familiar with the author, it will be worth your while. He writes for the NYTimes Sunday magazine on photography and art. The book includes other topics such as travel, literature, history and politics.
Novels:
Commonwealth by Anne Patchett (F). Good.
A Gentleman in Moscow by Amor Towles (F). Good.
The Handmaid's Tale by Margaret Atwood (F). Very good and still creepy.
Fates and Furies by Lauren Groff  (F). Very good.
Any Human Heart by William Boyd (F).  Excellent.
The New York Trilogy by Paul Auster (F).  Excellent but not for everyone; post-modern
The Little Red Chairs by Edna O 'Brien (F).
The Blue Guitar by John Banville (F). Good and always a pleasure to read.
The Secret Chord by Gerald Brooks (F). Very good.
The Making of Zombie Wars by Aleksandar Hemon (F). OK, but the author writes so well that I will read anything from him.