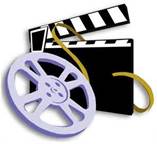 More films to keep in mind.
Most of these we saw at an excellent Jewish Film Festival (our first) in Washington several weeks ago.
Since I didn't keep notes or write mini-reviews shortly after the seeing these films, there are only ratings (one to five stars) and a sentence or two from both Ellen and myself on each one of the ten films in this post. f
The first two below are in theaters in DC now. The following eight are all from the 27th Jewish Film Festival. Hopefully, some will make it to theaters over the next year.
Definitely consider: