Tags
"A Fantastic Woman", "A Private War", "A Star Is Born", "And Breathe Normally", "BlacKkKansman", "Blind Spotting", "Bolshoi", "Borg vs McEnroe", "Capernaum", "Cold War", "Dark Money", "Everybody Knows", "Foreign Land", "Free Solo", "Gladesmen: The Last of the Sawgrass Cowboys", "Green Book", "Heading Home", "If Beale Street Could Talk"", "In Love & In Hate", "Israel: The Story of Modern Day", "Lean on Pete", "Maze", "Memoir of War", "Monrovia Indiana", "My Love or My Passion", "Playing God", "Roma", "Sergio & Sergei", "Sofia", "Stan & Ollie", "The Favorite", "The Guilty", "The Hero", "The Journey", "The Last Suit", "The Mule", "The Rider", "The Shape of Water", "The Wife", "Tully", "Yomeddine", Ben Is Back, No Date No Signature"
Updated: 12/29/18: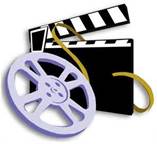 (From Ellen's and my post last year, with a few updates, and which mostly still holds true for us):
People often say the reason they love the movies is because they offer an escape. But that's not why we enjoy them. We love movies because they tell stories, show us worlds and places we will never know first hand, teach us lessons about life, breathe life into historical or political moments, and/or make us question what we think we already understand. (Ed. additional note.1: And, of course, we've been known to see a movie simply for the escapist, thriller aspect of the film.)
Come to think of it, we love movies for the very same reasons we love books and love to travel.
For us, a "great movie" has to have a good story; strong, believable, and well acted characters; great directing; with cinematography, music, and production that adds to the whole. We're not particularly fans of comedy, satire, or overly intellectual films, where nothing much happens for two hours. And while we can appreciate a "critic's film" (i.e., a film that critics love but audiences not so much), only sometimes do they rise to the top of both our lists.
We've averaged about a movie a week in 2018 (actually a bit more since we rarely post reviews of the movies we don't really like, ones that are already super popular, or the "big theater" shows). That's not a bad number, considering the time we travel, how much we read, how much time one of us spends watching baseball in the summer and early Fall – GoSox, and the time we spend with our five grands under the age of 10.
Also, we love going out to the movies. Seeing a film in a theater somehow seems more special than watching one at home, which we rarely do. (We did once watch one at home, our first Netflix movie – Mudbound – thanks to the technical assistance of daughter Annie, as some aspects of the modern TV are still a mystery to us.)
Below is a listing — recap list — of the films this year, 2018, which have received a top rating from at least one of us. We are not going to pull out our top ten for you, even if we could decide on a ten best. Just browse the list and link to our earlier reviews to see if certain ones might appeal. You can also save this list by printing out this post.
Films Either One or Both of Us Rated Four or Five Stars
(Click on a film to see our review)
Cold War – not reviewed but definitely recommended

Gladesman: The Last of the Sawgrass Cowboys
If Beale Street Could Talk  – not reviewed but highly recommend

Israel: The Story of Modern Day
Mary Poppins Returns – not reviewed but worthy
Monrovia, Indiana – not reviewed, worthy

On the Basis of Sex – not reviewed but we loved it.
Stan & Ollie – not reviewed but both of us enjoyed it
The Favorite – not reviewed and big disagreements between us

The Mule – not reviewed but enjoyed
Widows – not reviewed but enjoyed for its escapist plot