Tags
"BlacKkKlansman", "Blindspotting", "Dark Money", "La Douleur", "Memoir of War", "The War: A Memoir", Daveed Digg, DC Cineman Club, Films Summer Films, Kimberly Reed, Marguerite Duras, Melanie Thierry, Miami Film Festival, Movies, Philadelphia Film Festival, Rafael Casals, Spike Lee, Summer Movies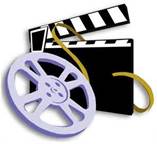 Reviews by Ellen Miller.
We haven't written about movies this summer in part because we've been otherwise occupied with travel and other pleasures. We have seen only a few, and only a few of those are worth reviewing because summer movies generally suck. That said, there are four worth talking about, three of which are in DC area theaters now.
Blindspotting
Ellen *****+ Richard *****
Go see this movie because this is what a really good movie looks like. Compelling (largely true) story. Creative editing. Great acting. Terrific cinematography. Multilayered message. You will sit in your seat for minutes after it ends marveling at the brilliance of the movie making itself and what it means for how you see the world.
It's a film about young men who were raised in 'old' Oakland and who are trying to 'make it' in the 'new' Oakland. And, as such, it's also about police brutality, a gentrifying city, and a young man trying to cope with and escape from a cycle of violence and crime.
The leads are played by Daveed Digg and Rafael Casals who co- wrote the screenplay. (Digg originated the roles of Lafayette/Jefferson in Hamilton.) The movie has unusual energy and despite some of the violence you see, and the struggles people face, it left me hopeful. It's engaging, funny, and brutal at times. It's roughly based on the co- authors' lives.
BlacKkKlansman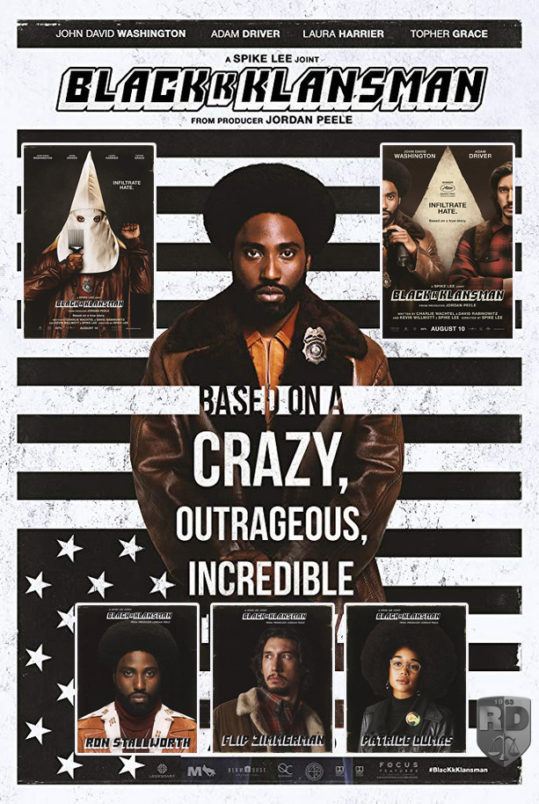 Ellen **** Richard *****
It's interesting to write this review after the previous one as the two movies are roughly about race, but they have very different approaches: one as powerful as the next. Whereas Blindspotting used a 'show don't tell' approach and draws you deeper into a story, a BlacKkKlansman is a polemic. There is nothing subtle about this film, and a single message is pounded into your brain. But of course it is: It's a Spike Lee film, his latest.
What's especially fascinating is that this film is based on a true story of a young man name Ron Stallworth who in the 1970s became the first African-American detective to be hired by the Colorado Springs Police Department. He recruits another detective to join him in his attempt to infiltrate and expose a local KKK group. It's a gripping tale that will, at times, have you on the edge of your seat. And should you begin to think of this story as "history," Spike Lee finds a way to make it a contemporary story as well.
The acting, story telling, and pace of the movie sustain it from beginning to end. The acting is great.
Memoir of War
Ellen **** Richard ****
This is a fine film, an unusual World War II story that takes place in 1944 and 1945 and is well told. The main character is Marguerite Duras, one of France's most renowned writers who is waiting for her husband's return following his arrest by the Gestapo. (Both were active in the French Resistance.) It is somber, emotional, difficult, and almost painful to watch. I squirmed a lot.
The film takes place in Paris and is brilliantly acted by Melanie Thierry. It is based on Duras' semi-autobiographical novel The War: A Memoir. There are frequent passages of the novel quoted throughout the film. The film has a surrealistic feel to it at times. (We see Duras watching herself waiting for her husband's return which certainly contributes an otherworldly effect.)
The English title is a bit misleading. The French title for the film is La Douleur that literally means "pain" or secondarily, "grief" or distress." And that is what this film is about…rather than a memory of war.
No spoilers here, but the ending is surprising.
Dark Money
Ellen *** Richard ****
In closing, I'll mention briefly just one other film (a documentary) that we saw this summer – Dark Money (Director, Kimberly Reed).
Most of the MillersTime readers know that a majority of my career here in Washington was made up of documenting the flow and impact of "big money" in politics. This film is a worthy attempt at explaining the latest and largest "pool" of such money in contemporary elections (dubbed "Dark Money"). It uses the impact of such money in the state of Montana to explain who gives the money; how it flows through "independent" groups (or a series of them); how it favors some candidates over others; how it is unaccountable because the flow of money is untraceable. In some ways the film is most successful in describing the impact of this unaccountable money on policy.
But the film failed to simplify the very complicated and convoluted ways this money flows throughout our elections, and the viewer is left scratching her head. (It IS complicated, but I was hoping someone would figure out how to tell the story better than I ever could.)
The film is very successful in providing an overall narrative about the corrupting influence of undisclosed and unlimited funds that are flushed through our political system today. This film will be hard to find, but should you bump into it, it's worth a look.
        **             **             **             **             **
(Note: From your editor: Our DC Cinema Club fall season begins in late September, and we will also once again go to Philly for the Philadelphia Film Festival in October and probably to the Miami Film Festival in March. So you will get the 'benefit' of our film going as we continue our interest and enjoyment of movies on a big screen.)