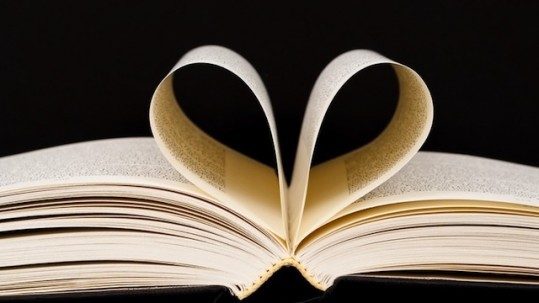 "A Best Friend Is Someone Who Gives Me a Book I've Never Read." – A. Lincoln
This list of favorite reads is comprised of the books most enjoyed in 2018 by 71 adults and five children. Forty-one of them (suggested by thirty-one people) are now on my 'to read' list for 2019. (The only way I can read that many, along with other books that will no doubt come to my attention throughout the year, is to fulfill a long considered 'plan' of spending a winter in Alaska in front of a fire place. Please don't mention this to Ellen.)
For the first time since compiling this list (10 years ago!) nonfiction leads the fiction 53% to 47%. Last year those percentages were reversed, and I'm not sure what accounts for the change (aging contributors?). Our youngest participant is almost 18 month's old; the oldest is approaching the century mark. The rest of you are mostly between the ages of 35- 75. Fifty-five percent of you are women; forty-five percent are men.
While I don't expect all 76 of you will read all the way through this list (though anyone who does can claim it as a favorite book for next year, assuming you are delighted by the list), know that there is a tremendous amount of information here. Thus, I've organized it in several ways, hopefully to make it user friendly:
Section I. The most frequently cited titles (three or more times) are listed first.
Section II. Next, the contributors are listed alphabetically by first name — to make it easy if you are looking for the favorites of someone you know — with the titles and authors next, and then any comments made about those books.
Section III. Finally, there are also two spread sheet lists (see links below) included as easy, searchable references for you to see the titles, authors, and MillersTime contributors in summary form:
List#1 – Organized Alphabetically by Book Titles – fiction precedes nonfiction
List #2 – Organized Alphabetically by Contributors' Names – fiction precedes nonfiction
I. Titles That Appear on the Favorites' List Three Times or More:
Fiction (F):
Beartown by Fredrik Backman
Beneath a Scarlet Sky by Mark Sullivan
Exit West by Mohsin Hamid
Love and Ruin by Paula McClain
The Overstory by Richard Powers
Pachinko by Min Jin Lee
Sing, Unburied, Sing by Jesmyn Ward
The Great Alone by Kristin Hannah
Transcription by Kate Atkinson
Us Against You by Fredrik Backman
Nonfiction

American Wolf by Nate Blakeslee
Becoming by Michelle Obama
Beneath a Ruthless Sun by Gilbert King
Educated by Tara Westover
Heartland by Sarah Smarsh
Hillbilly Elegy by J.D. Vance
Killers of the Flower Moon by David Grann
Lab Girl by Hope Jahren
Strangers in Their Own Land by Arlie Hochschild
The Bad-Ass Librarian of Timbuktu by Joshua Hammer
The Fifth Risk by Michael Lewis
When Breath Becomes Air by Paul Kalanithi
Winners Take All by Anand Giridharadas
II. The 2018 Contributors' List of Favorites:  
(alphabetical by reader's first name)
Abigail Orgad (age 8):
Ella McDoodle books !!!!! by Ruth McNally Barshaw (F).
Fairy Mom and Me by Sophie Kinsella (F).
Abigail Wiebenson:
The Marriage of Opposites by Alice Hoffman (HF) is a fascinating historical fiction novel set in St. Thomas, a quick read. Alice Hoffman is a master story-teller. I learned a lot about the history of St. Thomas where we're going at the end of December.
The Art of Coaching Teams by Elena Aguilar (NF) is the most complete compendium — told with a wealth of stories and examples — about leadership coaching in my experience. Elena Aguilar is a master of her craft and knows how to capture ideas with a vivacity that is optimistic, informing and memorable. Two favorite phrases: "make friends with your amygdala" and "the words you speak become the house you live in."
Allan Latts:
The Quantum Spy by David Ignatius (F). This was an interesting book written by a Washington Post columnist that we heard speak at a meeting.  It was a fun but kind of scary (because it could be true) book about the US and China competing to create a quantum computer to break codes.
Switch: How to Change Things When Change Is Hard by Chip and Dan Heath (NF). A business book on change management in organizations. The general concepts in the book were interesting, but kind of dragged on.
The Bishop's Pawn by Steve Berry (HF). I am a big Steve Berry fan. Historical fiction about Martin Luther King and his assassination. I always like Berry's books – they are fun and interesting to read.
Audible books:
Artemis by Andy Weir (F). The next book written by the author of the Martian.  It started slow but was OK
The Four: The Hidden DNA of Amazon, Apple, Facebook and Google by Scott Galloway (NF). This was a very interesting book – give an inside look into the companies, compared and contrasted them and predicted the future
Genghis books by Conn Iggulden (HF). Historical fiction books about Genghis Kahn – I am intrigued about him.  They are well written and very interesting.
The Art of War by Sun Tzu (NF). I hear about it a lot and never read it.  It was an interesting read.  I also listened to a Great Courses lesson on the book.
Pandora's Star by Peter F Hamilton (Sc.F). I enjoy Scifi. This is a two book "space opera" series.  I enjoyed it.
Ready Player One by Ernest Cline (Sc. F). I saw the movie, but the book was much better.  I really liked it
Grant by Ron Chernow (NF). This is an amazing book. I am 75% through with it, but you really step back in history and live the civil war times through Grant's eyes and actions. I am really enjoying it.
Anita Rechler:
Becoming by Michele Obama (NF). How did the country fall so far and fast from civility and character?
Beneath a Restless Sun by Gilbert King (NF).
Manhattan Beach by Jennifer Egan (F).
Code Girls: The Untold Story of the American Women Code Breakers of WWII by Liza Mundy (NF).
Barbara Chernov:
Wild by Cheryl Strayed (NF). A good read about a woman's long trek to find herself and her purpose in life. (I think a movie was made from the book.)
How to Change Your Mind by Michael Pollan (NF). I haven't finished reading this yet, but I love everything he writes. In this book he talks about using drugs to expan your consciousness.
Cooked by Michael Pollan (NF). This is the only other book by him that I haven't read so I am presently browsing through it.
Back in Control by David Hanscom (NF). A powerful book on some alternatives for back pain. He has some unorthodox ideas, but I know people who have implemented them with success.
The Mind Body Code by Marion Martinez (NF). Recommended to me by colleagues, but I haven't had a chance to read it yet.
No More Mean Girls by Katie Hurley (NF). Some good ideas of how to approach this frustrating subject.
A More Beautiful World Our Hearts Know Is Possible by Charles Eisenstein (NF). This man is brilliant, and I have just started this book but already like it. He has an interesting way of looking at things and clarifying what is important in life.
The Awakened Family by Shefali Tsabary (NF). I love the way this woman thinks, and she clearly has great ideas about how to parent with your values and morals front and center. She has another book called The Conscious Parent which I haven read yet. I recommend this book for anyone parenting in today's challenging times.
The Untethered Soul by Michael Singer (NF). Presently sitting on my bed waiting to be read, but I like this guy a lot and think he has a lot to share about how to be present and live a life true to who you really are.
Barbara Friedman:
Beneath a Scarlet Sky: A Novel Mark Sullivan (NF). Admittedly, I have tired of reading WWII books, but I was given this book and read it.  It is an historical biography/novel of Pino Lello, a real person, who beginning at the age of 17 fought  against the Nazis in Milan for the last two years of the war. It gives you a personal view of the  war in Milan and Italy and shows the determinedness of individuals to fight and win over the Nazis in a variety of ways. You see him helping Jews escape over the Alps; you see him as the personal driver of a Nazi commander; you see him falling in love; you see him coming to grips with all of this over his remaining lifetime. I found the book a compelling read. If you read it, be sure to read both the Preface and the Aftermath.
The Death of Democracy by Benjamin Carter Hett (NF). This was written by a friend, a former RA of my husband's, and an historian. The book details the end of the Weimar Republic and the rise of Hitler. It is very interesting and well written . . . and you probably already know the broad outlines. But this is what I found interesting: the publisher  wanted the book, instead, to be a comparison of that period with today's events with Trump. Ben decided not to do that as he is an historian, teaches history at Hunter College, and didn't want to veer from a book of history. But the parallels are striking! It is worth a read in America's current environment.
Picasso and The Painting That Shocked the World by Miles Unger (NF). For a non-History of Art Major, I found this book quite interesting, looking at the early years when Picasso was trying to become an artist, first in Barcelona and then in Paris . . . spoiler alert, he succeeded! The book gives an interesting picture of the struggling artists and poet of Montmartre, mainly at the turn of the 20th century, and the support and encouragement they gave each other. As I read the book, I would google the paintings discussed and found parts of the picture I would never have seen on my own. For example, in The Artist, I would never have seen the prompter's box, with the fumbling hands trying to give the cue. As expected Gertrude and Leo Stein play a large role in the book – you see the role their soirees played, the real game of thrones played out by Picasso and Matisse, the close working relationship between Picasso and Braque, and the many "actors" of that day. And, of course, the main focus of the book is the effect Desmoiselles d'Avignon had on the changing art world!
A Gentleman in Moscow by Amor Towles (F). An absolutely delightful read about Count Rostov who is forced by the then-KGB to live for over three decades in the Metropol Hotel in Moscow because of a poem he wrote in his youth. The book details his own life as well as life in Moscow and the Soviet Union over these years. While Russians are starving to death, the Metropol Hotel continues to serve gourmet meals to its clientele. Much more interesting is his life as it progresses over these years and his ability to expand his two-room attic quarters (each about 100 feet square) into a world of people, adventures, and love. The character developments are wonderful. I was sorry that the book ended and recommend it highly.
Ben Shute:
Only three stand out (in addition to my continuing pleasure in following Louise Penney's Armand Gamache and Peter Robinson's Inspector Banks series):
The Blue Fox by Sjón & Victoria Cribb (F). Sjón is an Icelandic author; the book was recommended as preparation for a trip to Iceland. Hard to describe, but engrossing; it provides a strong sense of the harsh Icelandic past.
Alexander Hamilton by Ron Chernow (NF) . A long read, but Chernow is a master biographer. Finally attending the musical inspired me to go to the source.
Winners Take All by Anand Giridharadas (NF).  As a retired but unrecovered philanthropoid (one who works in philanthropy – not to be confused with a philanthropist), I continue to follow the literature of the profession/industry. He has some valid points, but I'm not sure I can follow him all the way. As Hamlet said in another context: "So have I heard, and do in part believe it."
Bill Plitt:
Canoeing the Mountain: Gifts from the Waters by Phil Weir (NF).  This is an intensely written book about eight whitewater canoeists who traversed the Mountain River in Canada some years ago. For those of you who have done white water, you might relive some of the situations that you have had and which inevitably arise, often unexpectedly on every trip, I've ever done. For those not so experienced, it will either drive you away, or cause you to look for an outfitter immediately. I enjoyed the diversion.
The Gift of Years: Growing Older Gracefully by Joan Chittister (NF).  Not a book you read cover to cover in one sitting, but it allows you to pause and think about your own life and where you are.  One quote that struck me was about the importance of relationships saying, "Relationships are the alchemy of life, turning the dross of "dailiness" into Gold."  That speaks to me big time!
Bina Shah:
These Violent Delights by Victoria Nanking (F). The author happens to be a friend of one of the ladies in our book club. So it was really nice to meet her and discuss the book.
The Storied Life of A.J. Fikry by Gabrielle Zevin (F).
Still Me and The Ship of Brides by Jojo Moyes (F).
White Oleander by Janet Fitch (F).
Where'd You Go, Bernadette by Maria Semple (F).
Bob Thurston:
No Is Not Enough: Resisting Trump's Shock Doctrine and Winning the World We Need by Naomi Klein (NF). The title pretty much says it all. I do think it's important to go past the outrageous action or tweet of the day and focus on more important issues, like maybe saving the planet. . . I like that Klein has an upbeat attitude, not all doom and gloom, but citing examples of how citizen actions have really made a difference.
And the Mountains Echoed by Kaled Husseini (F). I'm reading this and really enjoying it and how well Husseini's writing transports you to somewhere unfamiliar. I feel like I'm watching a movie when I read it.
Brian Steinbach:
Two history books I read in succession this year made deep impressions on me for their parallels to contemporary issues as well as their general subject matter. 
Red Famine: Stalin's War on Ukraine by Anne Appelbaum (NF) continues Ms. Applebaum's illumination of the crimes of the Soviet Union and how it was able to get away with it for so long (see her Iron Curtain and Gulag). This time she provides the important backstory for Russia's present treatment of Ukraine – starting with the stifling of its attempts at independence at the end of WWI on through the conscious effort to destroy the Ukrainian peasantry by forced collectivization and then, when famine began, forcibly seizing all available food in the early 30's. Not to mention making it impossible for most of those affected to flee to Poland or other places. What was most striking was the repeated use of false propaganda to convince the rest of the populace and, importantly, world media, to turn a blind eye. For example, when an independent journalist actually visited parts of the Soviet Union and in early 1933 reported in a British newspaper on how the 5-year plan had killed the bread supply and was causing widespread famine, a "respected" New York Times reporter based in Moscow responded with a report that downplayed the severity of the situation and blamed "isolated" reports of famine on sabotage, thus buying into Stalin's excuses. This is just one example of how Stalin was well ahead of Goebbels and Trump in practicing the "big lie" technique and blaming the victims for any problems. The writing is compelling, flows well, and is amply supported by footnoted research in original sources. When you read this, you understand why Ukrainians initially welcomed the Germans, and why there remains intense distrust (to put it mildly) between Ukrainians and Russians. You also cannot but note the parallels to today in manipulation of the facts to serve a nefarious purpose.
I followed this with Last Call: The Rise and Fall of Prohibition by Daniel Okrent (NF). Although this is a more popular history, it too is impressively researched in charting the history of Prohibition, especially how those supporting it used religion (anti-Catholicism), racism (both in the South toward blacks and toward immigrants in the cities) and political pressure to obtain enactment, as well as the various factors that led to the near-complete failure to actually enforce it and allow the growth of organized crime. It is not without considerable humor, as well, which makes it fun to read. (There is an ongoing story line on the history of Samuel Bronfman and how he ended up with a very successful legal business once Prohibition ended). What most struck me as a parallel to today was that the Anti-Saloon League – more important than the better known WCTU in actually obtaining enactment of Prohibition – through its long-term leader Wayne Wheeler was able to exercise political power not because it had majority support, but because it controlled enough votes so that it could swing elections during a time when the parties were closely divided. Control of 10% of the vote was enough. If an elected politician was not sufficiently friendly to the "dry" platform, the ASL could swing votes to his opponent. Sounds very much like the long-term strategy of the NRA, no? It was only when the urban Democrats became stronger in the late 1920's that this strategy stopped working. We've seen the same thing with other issues, of course, but Mr. Wheeler was an early expert practitioner of it. Of course, he and his allies also spread a lot of false propaganda, particularly aided during WWI and immediately thereafter by the fact that most of the larger breweries were owned by Germans such as Busch, Papst, Schlitz, Stroh, Ruppert, etc.
Brooklyn Tilis (age 17 months):
Pooh's Honey Trouble by Sara F. Miller (F).
Peekaboo, Blueberry ! by Barney Saltzberg (F).
Peek-a-Who? By Nina Laden (F).
Hello World, It's Me Brooklyn (NF).
Carol Haile:
The Sun Does Shine: How I Found Life and Freedom on Death Row By Anthony Ray Hinton with forward by Bryan Stephenson (NF). I follow several podcasts about wrongful convictions so this true story of a man incarcerated for almost 30 years for a crime he didn't commit was a must read. I couldn't put it down and can't fathom how he doesn't exhibit anger towards the police and justice system that failed him time and time again. If you want to know just how broken our judicial  system  is, read this. The ending is something you won't forget.
The Tattooist of Auschwitz by Heather Morris (HF). Some would argue the writing is not of the best quality, but I was captured by this Holocaust book based on a true story. It exposes more horrors of what occurred interwoven with a love story of two Slovakian Jews. There is also an interesting relationship with one of the guards who shows a compassionate side. The protagonist's son provides additional context at the end of the book.
Jar of Hearts by Jennifer Hillier (F). A really good murder mystery with a fairly complicated plot.
Every Day I Fight by Stuart Scott (NF). Published shortly after his death, Stuart tells the story of his career path and battle with cancer. I "read" this on audio and recommend audio because you feel the words down to your bones. He was not going to be defined by his diagnosis of appendix cancer. His desire to be there for his two daughters kept him going against the odds until his body gave out on January 4, 2015, ending a seven year fight. I was surprised and pleased at the support given by the execs at ESPN, up to and including hiring private jets to take Stuart to events so he could work and get back for his treatments. While this isn't the best writing, it's a book I'd recommend for anyone who knows someone with cancer. Sadly anyone with cancer is living this book. Please don't read it. It was given to me by a friend who has Stage IV Breast Cancer. She ended up not listening, and I'm so glad she didn't.
Carrie Trauth:
Pachinko by Min Jin Lee (F). The story of four generations of a poor, proud Korean family. The family is exiled to Japan in the early 1900's. I learned a great deal about Japan's treatment of Koreans during that time.
Signature of All Things by Elizabeth Gilbert (F). This story of the Whittaker family spans the 18th to 19th century. A poor Englishman makes a fortune in quinine trade and eventually becomes the richest man in Philadelphia. His daughter becomes a gifted botanist, but she falls in love with a spiritual man who cannot return her love..
Cutting for Stone by Abraham Verghese (F). A riveting novel of twin brothers, born of a tragic union between an Indian Nun and a British surgeon. The twins grow up in Ethiopia as it hovers on the brink of revolution.
Catherine Lynch:
Mr. Penumbra's 24-Hour Bookstore by Robin Sloan (F).
The Swerve: How the World Became Modern by Stephen Greenblatt (NF). 2011 National Book Award for Non-Fiction. 2012 Pulitzer Prize for NF.
Still Alice by Lisa Genova (F).
Not Impossible: The Art & Joy of Doing What Couldn't Be Done by Mike Ebeling (NF).
Charlie Atherton:
Narrow Dog to Carcassonne: Two Foolish People, One Odd Dog, an English Canal Boat..and the Adventure of a Lifetime by Terry Darlington (NF). Having made a similar voyage, nine months on a 30 ft sailboat down the Intracoastal Waterway with a cat, I thoroughly enjoyed Terry's humorous description of travels along the rivers and canals of Europe in a narrow boat with a whippet.
In the Garden of Beasts by Erik Larson (NF). First history I've read in many years. William E. Dodd was Roosevelt's appointment as ambassador to Germany in 1933. How Dodd, deemed by many to be a very poor choice for the post, viewed and dealt with the the growing Nazi threat is fascinating.
Charlie Haile:
In addition to my mid-year list, here are a few more I enjoyed.
The President Is Missing by Bill Clinton/ James Patterson (F).
The Other Woman by Daniel Silva (F).
The Last Time I Lied by Riley Sager (F).
A Killer's Mind by Mike Omer (F).
Tailspin by Sandra Brown (F).
Chris Boutourline:
Lab Girl by Hope Jahren (NF). I have little exposure to scientists in my every day life so I enjoyed this wonderful, and unusual, submersion into the life of somebody obsessed with the science of seeds. Jahren's work, and story, has multiple levels of interest beyond what might seem a narrow field of study.
Then We Came to the End by Joshua Ferris (F). A tragicomic exploration of the relationship between our "real" and "work" lives.
Mid-Year Books:
Educated by Tara Westover (NF). One of the best reads I've come across in a long time. As I read I couldn't help thinking that the book was engaging me in a way I'd hoped Hillbilly Elegy would but, overall, failed to do (still, thanks go out to MT's readers who had me reading something I otherwise might have ignored).
I've read two fine books by Joshua Ferris (both F) in the last year, To Rise Again at a Decent Hour and Then We Came to the End. I enjoyed them both. Ferris is described in reviews as being "LOL" funny, and I found that to be so on occasion (I think more so in To Rise Again. Note to Richard, the protagonist is a Red Sox fan). Ostensibly, To Rise Again explores faith, and Then We Came to the End examines the special role that "work lives" have in our experience of life.
Sing, Unburied, Sing by Jesmyn Ward (F). (This) was a difficult book for me to "get into," but I was rewarded once I made it through the first 40 pages or so (isn't that often the case with books?). The story took me on a journey where stark realities combine with otherworldly aspects to create a powerful tale. The book centers on the experiences of individuals in a particular African-American family and how current transformations are influenced by historical burdens.
The best thriller/mystery I've read recently was A Twist of the Knife by Becky Masterman (F). It wasn't as gripping as Rage Before Dying (which I touted in a previous MT's Best Reads), but it was a cut above most offerings in the genre.
Chris Rothenberger:
Before We Were Yours by Lisa Wingate (F). Riveting and horrifying story of Georgia Tann and her Memphis Tennessee Children's Home Society secrets and scandal, and her diabolical plot to steal children and sell them to the highest bidder. Story based on a real life scandal in 1939. I read this book in 24 hours!!
When Breath Becomes Air by Paul Kalanithi (NF). This memoir about what makes life worth living is tender, exquisitely written, insightful, alternately sad and hopeful. This young neurosurgeon shares the human shock of the experience of a serious diagnosis colored by his knowledge as a surgeon. He connects to the vulnerabilities of all patients and shares the questions we all have about illness, death, and living.
Chuck Tilis:
Eisenhower: Becoming the Leader of the Free World by William Hitchcock (NF). In a sense Dwight Eisenhower is somewhat of a forgotten President. Sandwiched between the end of WWII and the coming of Camelot, Eisenhower's achievements are often cited as overseeing post war prosperity and the Interstate Highway Network.  Many thought him to be lazy or overly indulged in his golf game.  William Hitchcock, a UVA Professor successfully dispels this notion with his IKE biography.

Some material may "scare" some readers like his accepting (albeit distrust) of Richard Nixon, his administrations thoughts on deployment of nuclear weapons come immediately to mind.  Yet, the world was still in flummox as he dealt with numerous foreign policy matters overseas at the same time dealing with civil rights and the Red Scare at home.
Cindy Olmstead:
The Hummingbird's Daughter by Luis Alberto Urea (F). The prizewinning writer Luis Alberto Urrea's novel is an epic mystical drama of a young woman's sudden sainthood in late 19th-century Mexico. A novel of love and loss, joy and pain. Love his writing style.
Pachinko by Min Jin Lee (F). A New York Times Top Ten Book of the Year and National Book Award finalist; four generations of a poor Korean immigrant family as they fight to control their destiny in 20th-century Japan; NEW YORK TIMES Notable Book of 2017 * A USA TODAY TOP TEN OF 2017, Winner of the Medici Book Prize. A gripping story.
Behind the Beautiful Forevers, Life, Death and Hope in Mumbai Undercity by Katherine Boo (NF). Pulitzer Prize winner author; dramatic story of families striving toward a better life in Annawadi, a makeshift settlement in the shadow of luxury hotels near the Mumbai airport.
The Great Alone by Kristen Hannah (F). Hannah reveals the indomitable character of the modern American pioneer and the spirit of a vanishing Alaska ― a place of incomparable beauty and danger. A daring, beautiful, stay-up-all-night story about love and loss, the fight for survival, and the wildness that lives in both man and nature.
A Higher Loyalty: Truth, Lies and Leadership by James Comey (NF). Former FBI director shares his never-before-told experiences from some of the highest-stakes situations of his career in the past two decades of American government, exploring what good, ethical leadership looks like, and how it drives sound decisions. His journey provides an unprecedented entry into the corridors of power, and a remarkable lesson in what makes an effective leader. Mr. Comey served as director of the FBI from 2013 to 2017.
David P. Stang:
12 Rules For Life: An Antidote To Chaos by Jordan B. Peterson (NF). For more about this book and Peterson, see Dave's post on MillersTime.
A Potpourri of Eight Books on Plant and Animal Consciousness:
The Secret Life of Plants by Peter Tompkins and Christopher Bird (NF).
The Hidden Life of Trees by Peter Wohlleben (NF).
The Inner Life of Animals by Peter Wohlleben (NF).
Becoming Nature: Learning the Language of Wild Animals and Plants by Tamarack Song (NF).
Being a Beast: Adventures Across The Species Divide by Charles Foster (NF)
Dogs That Know When Their Owners Are Coming Home and Other Unexplained Powers of Animals, Rupert Sheldrake (NF).
The Emotional Lives Of Animals by Marc Bekoff (NF).
The Additions to the Book of Daniel (author unknown).
To read more about these books  and why they so fascinate Dave, see this link.
Dixon Butler:
The Alchemy of Air by Thomas Hager (NF) was a terrific read this year. It deals with the Haber-Bosch reaction by which atmospheric nitrogen is fixed. While we read about intellectual development in the area of computer and telecommunications technology in many books and articles, this book deals with a technology that has shaped our modern world and its 20th Century history even more profoundly. At times it was almost a page turner.
Donna Pollet:
The Only Story by Julian Barnes (F).
Us Against You by Fredrik Backman (F).
Pachinko by Min Jin Lee (F).
There There by Tommy Orange (F).
Where the Crawdads Sing by Delia Owens (F).
Ed Scholl:
The best fiction book I read in 2018 was A Man Called Ove by Fredrik Backman (F). It was originally published in Swedish and translated to English in 2014 and was a New York Times Bestseller. It is a novel about Ove, a curmudgeon with staunch principles and a short fuse. His well-ordered world gets a shake-up and what follows is a heartwarming tale.
The best non-fiction book I read was Grant by Ron Chernow (NF), author of Alexander Hamilton. It was a long, but satisfying read, and taught me a lot, especially about Grant the President, that I didn't know. And a lot about Reconstruction and its eventual demise following the end of the Grant Presidency.
Elaine Samet:
Oresteian Triology by Aeschylus (F). In the book group in which I have been participating for the past 20 years, the professional leader assigned the following as a change from the modern fiction we usually read. Based on the Ancient Greek myths about Agamemnon and his family. There is a rather new translation that makes it a better read. Not in Greek.
If Beale Street Could Talk by James Baldwin (F). Written in first person, a young girl. Amazing that a man could capture her thoughts and emotions so well. Sad , moving, interesting insight into family and community life for Black families.
Eli Orgad (10, in January):
The Diary of a Whimpy Kid: The Meltdown by Jeff Kinney (F).
Ungifted and Supergifted by Gordon Korman (F).
Two Miserable Presidents by Steve Sheinken (NF).
Booked by Kwame Alexander (F).
Flush by Carl Haissan (F).
Elizabeth Lewis (Goodman):
Go, Went, Gone by Jenny Erpenbeck (F). A recently retired German professor of classics walks through a public square and vaguely notices a demonstration by Africans requesting refugee status. There follows an intelligent novel which mixes stoic philosophy, the concept and feelings behind knowing/not knowing, personal identity, boundaries and relationship to "the other," semiotics, and current events. The author is widely acclaimed in her home country of Germany.
Transcription by Kate Atkinson (F). Lots of turns in this "spy" novel set in World War II London. But unless your memory for names is better than mine, best to write down the names of the characters as they appear!!
Elizabeth Tilis:
Beartown and sequel Us Against You by Fredrik Backman (F).
Killers of the Flower Moon by David Grann (NF).
Girl, Wash Your Face: Stop Believing the Lies about Who You Are So You Can Become Who You Were Meant to Be by Rachel Hollis (NF).
Little Fires Everywhere by Celeste Ng (F).
The Witch Elm by Tanya French (F).
The Last Mrs. Parrish by Liv Constantine (F).
The Woman in the Window by A.J. Finn (F).
Ellen Davis:
Ghachar Ghochar by Vivek Shanbhag (F). A fascinating short novel translated from one of the major languages of India, Kannada. It has received major recognition in India and in the English speaking world for the translated version.  I found it totally engaging beginning to end.
Exit West by Mohsin Hamid (F). Two migrants from an unnamed country experiencing civil war, travel to Greece, England and then the U.S. to find a place to rebuild their lives.  Beautifully written, and full of insights about the experience of migration, exile, dislocation and loss.
The Book of Emma Reyes: A Memoir by Emma Reyes (NF). This is simply an astonishing book, that describes, through a series of letters, a Colombian artist's isolated childhood and adolescence. She literally escapes and goes on to become an artist, and a friend of Frida Kahlo, Jean-Paul Sartre, and others. A fascinating read.
Waking Lions by Ayelet Gundar-Goshen (F). A gripping novel by this talented Israeli writer that I found particularly interesting in shedding light on the lives of immigrants to Israel from Eritrea and how they are viewed and treated in Israel.
Ellen Miller:
In 2017 I read too much, certainly too much fiction. Overall this year I actually 'read' a little less (although I listened to a higher proportion of books via Audible). Whether fiction or non-fiction I still find books about communities of the forgotten, discriminated against and disenfranchised; families around the world, narratives that teach me something I don't know, and ones that combined narrative and literary excellence are the most compelling. If you add those to what I read for travel (ping me if you want to know about those), and books I enjoyed for pure entertainment, I have a pretty good selection to offer MillersTime readers.
But a top category of this year are ones that taught me things I never knew, or knew very little of. Some of the topics I'd never imagined I'd be interested in (wolves? libraries?), but found mesmerizing. But every one of the books in this category is fascinating, and they all bear one thing in common: the authors make the stories come alive.
American Wolf by Nate Blakeslee (NF). This book was one selected as the PBS NewsHour and New York Times Books Now Read This series a few months ago, and I was intrigued in part because we had spent a few days last summer in Yellowstone National Park, where we learned a bit about the political controversy of repatriating wolves. In the author's hands this become a gripping tale of life and death. Each of the actors — the wolves, the wolf watchers/protectors, hunters and ranchers — have a role to play. This is a book that is very hard to put down.
The White Darkness, David Grann (NF). This is a short book, based on Grann's writing for The New Yorker, about the "descendants" of the mid-19th century explorers (Ernest Shackleton, in particular) and their unfinished business. The book focuses on several trips taken by Henry Worsley (a relative of one of Shackleton's crew members) who with two other descendants of Shackleton's crew set out in 2008 to repeat one of Shackleton journeys. Worsley went back several times, with his last trip – a solo effort – in 2015. It's a remarkable true account, with remarkable story-telling. It was gripping from start to finish.
Heartland: A Memoir of Working Hard and Being Broke in the Richest Country on Earth by Sarah Smarsh (NF). This is a detailed memoir of a woman raised in Kansas on the brink of poverty by an extended, troubled family who are just getting by. It is a unique look into the lives of the working poor in this country. The writing was compelling.
Dopesick: Dealers, Doctors and the Drug Company that Addicted America by Beth Macy (NF). There have been many books written about the opioid crisis in this country today, and I'd highly recommend this one for its discussion of the spread of the problem throughout society, and who's to blame. This is well-researched (with many statistics), and the heart-wrenching stories make it an almost unstoppable read.
The Library Book by Susan Orlean (NF). This is a book about public libraries, though ostensibly it's only about one. It may tell you more than you want to know, or even more than you ever thought about was knowable about them, but it's fantastic history in the guise of a mystery. In April of 1986, a fire is set in the Los Angeles Central Library, which raged for seven hours and consumed more than four hundred thousand books, and damaged seven hundred thousand more. Orlean works into the book fascinating history and heroic people who not only brought libraries out of the dark ages and into the 21 st century, but people who took historic steps along the way. This is both a tragic story and a hopeful one. You should regard reading this a a civic duty. (And I dedicate this reading to my good friend DP.)
The Bass-Ass Librarians of Timbuktu: And Their Race to Save the World's Most Precious Manuscripts by Joshua Hammer (NF). This book goes into a category of its own, really, one that is headlined "who knew?" It is compelling book about the efforts to save centuries old Arabic texts in Mali from the onslaught of Al Qaeda. Marshaled by librarians and archivist activists the story begins in 1980 when they begin collecting such works to create a central resource. It continued into 2012 when 350,000 volumes were smuggled out of the city to southern Mali as Al Qaeda militias threatened to destroy them.
Last year I began reading memoirs, a genre I now find very enjoyable (whether or not I knew anything previously about the author). Three of these, with a similar theme, make it to my top my nonfiction list this year:
Heavy: An American Memoir by Kiese Layman (NF). This is a fine book with powerful writing and story telling, and it's a must-read from a long list of books by and about African-Americans that I read this year. This is the story of the author, a (self-described) head-strong young African-American boy, raised by his brilliant mother in Jackson, Mississippi, with expectations beyond imagining. It's the story of his life and his about obsessions, a life of secrets and lies, and ultimately a book about reverberating implications of our family and friends.
The Sun Does Shine: How I Found Life and Freedom on Death Row by Anthony Ray Hinton (NF). This is a brilliant and unforgettable book by the author, charged with murder in Alabama who survived on 30 years on death row by giving back to other convicts. With Bryan Stevenson as his attorney, he was exonerated in 2015. It's an amazing and heart-warming story, and it's all true.
There Will Be No Miracles Here by Casey Gerald (NF) I found this book just a few weeks ago as it was on the New York Times Best Books of the Year list, and I'm glad I did. It has a touch of the other memoirs I list below: the survival of a brilliant African-American male (Gerald has some extraordinary achievements) despite all odds, but his awareness and commentary on the societal pressures that face(d) him and all disenfranchised Americans are astute, to the point, and worth underlining. His remarkable insight is well, remarkable and it will make you think.
I still find plenty of enjoyment in fiction. Give me a great story and great characters… especially if they are set in some moment of history that is also of interest) and I'm hooked:
The Friend: A Novel by Sigrid Nunez (F). This book is the winner of the National Book award for Fiction this year, and it's well deserved. It is the story of a woman, the death of her best friend, the art of writing, and a dog. This is the best writing I read all year.
Restless by William Boyd (HF). I love William Boyd's historical fiction, and I have two books on my list this year by him. In this one you have to imagine that although you are well into adulthood, you never knew that your mother was a widely celebrated World War II spy. Boyd unravels this story with vivid portrayals and gripping tension.
Sweet Caress by William Boyd (HF). This is a story about a photographer and her unconventional career. Amory Clay was born a decade before World War I. She was the kind of "life traveler" most of would envy as she moved freely between London and New York and between photojournalism and fashion photography. It's charming and lovely and even includes photographs that complement the story. It's a captivating story which reads and feels like nonfiction.
Transcription by Kate Atkinson. (HF). Another book about spies (!), in this case a young woman recruited in 1940 unwittingly into the business of war by the British Secret Service. After the war ends she learns that even though she thinks she is free to live her own life, she isn't. Very entertaining and solid read.
The Labyrinth of the Spirits by Carols Ruiz Zafon (F). This is the fourth volume (and last) of Zafron's Cemetery of Forgotten Books series, and it doesn't suffer from the comparison to the others. Everyone who loves Barcelona should read this final volume  of the series. As are all of these books, this is a heart-pounding thriller, filled with horrible and good people, set in mysterious and glorious Barcelona. Reading it is like sinking into a soft bed, and letting mystery and mayhem cover you like a down quilt. You don't have to have read others in this series to enjoy this one. Pick it up and you won't put it down until it's finished.
Where the Crawdads Sing by Delia Owens. (F). This international best selling author writes a doozy of a book about a young child who grows up on her own in the marshes of the North Carolina coast. She's abandoned by both her parents and uses her wits to survive. She depends on the kindness of others — an African American family and a young boy who becomes her staunchest friend . Remarkably, given her background she matures into successful illustrator and book author. This is a truly unusual, heart-breaking and uplifting story — all at the same time.
Fruit of the Drunken Tree by Ingrid Rojas Contreras (F). This is the only debut novel I read this year that made it into my best reads list. It tells parallel stories of a Santiago family in Bogota during the violence of the 1990s in Columbia and their live-in-maid from the city's guerrilla-occupied slum. It's a coming of age story but in a unique and fascinating context. I highly recommend it.
The Travelling Cat Chronicles by Hiro Arikawa (F) There are so many fine Japanese authors today (mostly men that I know of), and now I've found a new favorite — Hiro Arikawa — a woman writer with notably successful career. This book, that I just finished listening to, was a light read — fun, charming and a pleasing story about a friendship between a cat and his owner. You'll learn a lot about Japanese families and culture along the way. It sounds corny (the cat is actually the narrator of the book), I know, but there's a lot of wisdom in it and a lot of good feeling. It was beautifully translated by Philip Gabriel and charmingly read by George Blagdon. I highly recommend it.
From the first six months of the year (as reported to www.Millers.time.net in July) what continues to stand out for me:
Beneath a Ruthless Sun: A True Story of Violence, Race and Justice Lost and Found by Gilbert King (NF).
The Only Story by Julian Barnes (F)
The Color of Water: A Black Man's Tribute to His White Mother by James McBride(NF Memoir).
I'll Be Gone in the Dark: One Woman's Obsessive Search for the Golden State Killer by Michelle McNamara (NF).
The Stowaway: A Young Man's Extraordinary Adventure to Antarctica by Laurie Gwen (NF).
Ellen Shapira:
The One-in-a-Million Boy by Monica Wood (F). This was my absolute favorite book over the last part of the year.  It is a lovely story of the relationships between a young autistic boy, his mother and father who are divorced,  and an 104 year old woman who lives alone.  The character development and writing are wonderful and the story moves smoothly between stories of the woman's past and the lives of the current characters.
The Sisters Brothers by Patrick deWitt (F). Set in Oregon and California during the 1848 Goldrush, two outlaw, gun-for-hire brothers (with the last name of "Sisters") set out on an assignment to kill yet another bad guy when all sorts of adventures ensue.  The dialogue is so clever and amusing that you excuse all the  detailed descriptions of the multiple violent acts which occur.
Killers of the Flower Moon by David Grann (NF).  This is an unbelievable story of a series of murders related to Osage Nation tribe members who own oil rights during the early 20th century.
Stealing the Mystic Lamb by Noah Charney (NF). The Mystic Lamb refers to one of the most famous pieces of art in the world, The Ghent Altarpiece, which has many disappearances and mysteries surrounding it.  This is a must read for art history lovers especially interested in lost art during the Nazi era.
Clock Dance by Ann Tyler (F). Clock Dance is not the best Ann Tyler book I have ever read but I always enjoy her character descriptions and comfortable writing style.
Additionally, Ellen's mid-year list contained the following favorite reads: Lincoln in the Bardo by George Saunders (F), The Leavers by Lisa Ko (F). Beartown by Fredrik Backman (F)..Beneath a Scarlet Sky by Mark Sullivan (F). Crossing to Safety by Wallace Stegner (F). Pachinko by Min Jin Lee (F).
Emily Nichol Grossi:
Sing, Unburied, Sing by Jesmyn Ward. (F) This was the first Jesmyn Ward book I read; I tore through it, not bothered at all by the bits of magical realism (a feature that usually turns me off) that make the story line even more profound. Sing takes place in a fictional south Mississippi town inspired by Ward's actual hometown there. This is a story of family, of history, of addiction, of poverty, of loss, of incarceration, and of race. It is a phenomenally powerful book, one that I will always remember and have recommended widely. It inspired me to read more of Ward's work, including another favorite, Salvage the Bones.
Salvage the Bones by Jesmyn Ward (F). I read Bones immediately after finishing Sing. It, too, takes place in Mississippi and is mostly about a black family, but it was written six years before Sing and is about a family preparing for Hurricane Katrina. It is gritty and powerful, and while I really deeply appreciate it, Sing is still my favorite of Ward's books. (That said, I wonder if people love the one they read first). Ward is such an incredible writer. Though I grew up four hours west of her but pretty much on the same longitude, as a white Southerner my experience is so different from hers, and I feel grateful for and better educated by reading her work.
Homegoing by Yaa Gyasi (F). What a beautiful, gorgeously-woven tale this historical fiction novel is. I just adored it. It's Gyasi's debut and is a family saga following seven generations of descendants of a West African Fante and his Asante house slave.
The Power by Naomi Alderman (F). This is tied with Sing, Unburied Sing for the most powerful book I read this year. It is very dark and extremely well-written, and I have not stopped thinking about it at all. Utterly dystopic, suspenseful, and exciting, it's about women discovering a secret power and, besieged by and pissed off after years of mistreatment and subjugation by men, using it; at first with restraint, and then without. As you might imagine, cataclysm approaches.
The Complete Patrick Melrose novels (five in total) by Edward St. Aubyn autobiographically-inspired (F). From what I've read, these novels are extremely biographical fiction. They are riveting, although tough. Patrick is from a privileged but horrifically dysfunctional and abusive family. These novels are his story.
The No 1 Ladies' Detective Agency by Alexander McCall Smith (F). An old delight that was new to me, this is a fun, easy read with great primary characters. It's set in Botswana.
Young adult fiction:
Ghost Boys by Jewell Parker Rhodes (F). In my opinion, this is a must read for adults and young adults. I'm reading it with my 12 and 9 year olds and am grateful for the endless teachable moments and the opportunities to talk about race, the justice system, racism, and American civil rights history. EXCELLENT book.
Saving Wonder by Mary Knight (F). "Having lost most of his family to coal mining accidents as a little boy, Curley Hines lives with his grandfather in the Appalachian Mountains of Wonder Gap, Kentucky. Ever since Curley can remember, Papaw has been giving him a word each week to learn and live. Papaw says words are Curley's way out of the holler, even though Curley has no intention of ever leaving." This is a lovely book with terrific pro-environment and pro-activism messages. Hear, hear!
The Hunger Games trilogy, Suzanne Collins (F): My 12-year-old urged me to read these, so I did. They're great. Love the movies too (which I'd seen before reading; I never do that but…).
Nonfiction:
The Sound of a Wild Snail Eating by Elisabeth Tova Bailey (NF): What a lovely, meditative, quiet book that I quite enjoyed. The author becomes ill with something mysterious and is rendered largely housebound and bedridden for quite some time. She becomes enchanted with a tiny garden snail that was brought in as accidental luggage with some plants fashioned into a terrarium. Through this memoir we learn so much about the diminutive snail and its kind while also gaining an appreciation for how one woman survived solitude, mysterious illness, and uncertainty.
The Year of Living Danishly by Helen Russell (NF). I read this as part of my prep for going to Denmark earlier this year. It's a delightful lark of a book full of stats and research too as its author is a journalist. I enjoyed it completely, it provided some way-of-life things to consider, and although it's set in rural Jutland, it nonetheless provided an interesting backdrop in which to visit Copenhagen.
Educated by Tara Westover (NF). This is a hell of a memoir. Tara, daughter of survivalists in Idaho, didn't set foot in a formal classroom until she was 17. She ends up at Cambridge and Harvard, full of incredible intellect and imposter syndrome. Her family was, objectively, tremendously dysfunctional. Abuse, conspiracies, a refusal to seek treatment from professionals even when desperately warranted…Some of her family is supportive of her now; some refuse contact. This book will make you think seriously about human resiliency.
Rage Becomes Her by Soraya Chemaly (NF). Fairly self-explanatory based on the title, Chemaly offers us a meticulously researched work about female anger. She is angry, and we feel that. And love it. The New Yorker called this book "relentless." I couldn't agree more. It's a thrilling text about why women are angry and damn it, why we absolutely should be.
The Skripal Files by Mark Urban (NF). The story of Sergei and Yulia Skripal's poisoning by Novichok in England in March of 2018 by Russians as payback for being a double agent for MI6 (Sergei was also GRU for many, many years). This is not a literary giant in terms of its writing, but the story is absolutely fascinating and provides not only a play by play of the poisoning but also a riveting history of the KGB/SVR, the GRU, FSB, Putin, the Cold War, and so forth. I learned a lot, gained a greater understanding of Putin, and enjoyed the story as one can "enjoy" an assassination attempt.
Hunger by Roxane Gay (NF). I didn't love all of this book, but it's a powerful, thought-provoking memoir about abuse and eating and how food and eating are so often about so much more and neither of those things at all.
And two last minute additions:
Brain on Fire by Susannah Cahalan (NF). A riveting memoir of her "month of madness," cahalan chronicles her terrifying journey with an autoimmune encephalitis, a health mystery figured out in the nick of time.
We Wish to Inform You That Tomorrow We Will Be Killed With Our Families by Philip Gourevitch (NF). What a powerful, meticulously researched book. It tells the story, and history behind, of the Rwandan genocide and its aftermath. I learned SO much.
Fran Renehan:
The Hush by John Hart (F). His new one, well written but the plot is lacking. Still, I enjoy his books.
A Gentleman in Moscow by Amor Towles (F). Not my favorite type of book, but again, very well written. I had a love/hate relationship with the author.
Fruzsina Harsanyi:
Judas by Amos Oz (F). This is as good as a book gets for me. Profound, readable, erudite, and good fiction. Interpreting the biblical Judas story as a metaphor for the debate about the creation of the Israeli state and who the true believers are in Ben-Gurion's vision all wrapped in a story about a graduate student and the family who takes him in.
The Lemon Tree by Sandy Tolan (NF). An Arab, a Jew and the heart of the Middle East. I read this book on my way to a pilgrimage in the Holy Land. It is the best, most even-handed representation of two sides in this complex land.
Love and Ruin by Paula McLain (F). I love books that connect me to a place I'm traveling to or have been to, and this one about Hemingway and Martha Gellhorn in Spain and Cuba was perfect. I knew nothing about Gellhorn and was fascinated by the lives of these two people who were successful as writers and lovers, but failures in marriages.
Us vs Them: The Failure of Globalism by Ian Bremmer (NF). The latest book by the founder of the Eurasia Group, the preeminent risk analysis think tank. It won't reveal startling new information. It does pull a lot of current data together with thoughtful analysis of what is happening in the world today. Why globalization is a fact and globalism as the ideology that promotes its benefits is challenged. People all over the world are better off than they ever have been, but income inequality, economic and identity insecurity, and the threat of technology will give rise to strongmen exploiting an 'us vs them' approach.
The Library Book by Susan Orlean (NF) On many best book lists this year, it merits a listing on MillersTime. The book's central theme is the 1986 fire that destroyed the central library in Los Angeles. But as with Orlean's The Orchid Thief, it is rich in detail (who knew women couldn't have their own library card in 1880 or that Mao Tse –tung was an assistant librarian in his youth?); in history (the democratization of libraries from elite sanctuaries to free and open institutions); and in colorful characters. At the end, she writes "All things that are wrong in the world seem conquered by a library's simple unspoken promise: Here I am, please tell me your story; here is my story, please listen."
The Bad-Ass Librarians of Timbuktu, And Their Race to Save the World's Most Precious Manuscripts by Joshua Hammer. (NF) I had to double check whether this book was non-fiction because I still can't believe that I knew so little about culture in Africa other than what the Europeans did or that there was a great period of enlightenment while Europe was still in the dark ages. It's the story of how one man, with the help of many, saved tens of thousand of manuscripts from destruction by modern day Islamic extremists. The title is unfortunate, but the book is a great read.
The Mere Wife by Maria Dahvana Headley and The Silence of the Girls by Pat Barker (F) These two books are in the category of "Feminist retellings" of ancient tales in modern settings. The first is the Beowolf story set in a suburban community. The FT describes it as a"tale of social inequality, anxieties of otherness and violence born of ignorance… Ambiguity fuels the novel: how are monsters made, by whom." The second is the Iliad told from the perspective of a queen-turned-slave. Barker tells the timeless story of women used and abused, courageous and clever, but not without humor and hope. Both books remind us why the classics still speak to us when they are re-told by such skillful storytellers.
The Return by Hisham Matar (NF). Winner of the Pulitzer Prize, The Return is one man's journey back to Libya after years of exile, to find out what happened to his dissident father who was jailed by Qaddafi and ultimately perished in Libya's prisons. For me, it was to enter the world of a human rights activist; a father who would sacrifice family for country; a son obsessed with finding the truth and conflicted about where he belongs; and individuals caught in the web of geopolitics.
Garland Standrod:
The Secret War: Spies, Ciphers, and Guerrillas, 1939-1945 by Max Hastings (NF). This book is an exhaustive and astringent study of spies and cryptography  during WWII.  It covers such well known topics  as Bletchley Park, Victor Sorge, and the Lucy spy ring, along with many other less known spy rings and cipher operations by all parties during the war.  This book is as interesting as any spy thriller.  Max Hastings Inferno is one of the best one volume histories of the war.
American Audacity: In Defense of Literary Daring by William Giraldi (NF).
This is one of the best collections of literary essays to appear in quite a while.The author discusses different aspects of reading and writing, literary critics, and several American writers, both well known and not so well known. I especially enjoyed his essay on "The Bibliophile".  Highly recommended.
The Biographical Dictionary of Literary Failure by C.D. Rose (F). This short, crisp book is a parody of literary biographies and satires of different kinds of literary aspiration. Composed of dry-ice humor, it is a fun read.
Convenience Store Woman by Sayaka Murata (F). This short, crisp novel was a best seller in Japan.  It tells the story of an unmarried woman in her 30's who does not fit into Japanese society but finds meaning and structure, peace and purpose, by working in a convenience store.  A strangely touching novel.
The Secret Agent by Joseph Conrad (F). This superb novel is a thriller about a group of miscreants who aspire to blow up the Greenwich Observatory. The novel follows the police investigation of the conspirators in the London of 1886. This is considered on of Joseph Conrad's best novels, and I was surprised how good it is.
Harry Siler:
I send these without a line or two of why they are important books for me, but they're culled to send because they are.
Winners Take All by Anan Giridharadas (NF).
Essays After Eighty by Donald Hall (NF).
Ten Poems to Change Your Life by Roger Housden (NF).
Almost Everything by Anne Lamott (NF).
The Fifth Risk by Michael Lewis (NF).
The Undoing Project by Michael Lewis (NF).
Consolations, The Solace, Nourishment and Underlying Meaning of Everyday Words by David Whyte (NF).
The Kingdom of Speech by Tom Wolfe (NF).
All the Light We Cannot See by Anthony Doerr (F).
Gone with the Wind by Margaret Mitchell (F).
Jane Bradley:
The books that I listed as mid-year favorites remain on my list, and I list them again here so you can include them in your tally.
Works by my longtime favorite authors:
Warlight by Michael Ondaatje (F) [audiobook].
The Red-Haired Woman by Orhan Pamuk (F) [audiobook].
Mrs. Osmond by John Banville (F) [audiobook].
Disgrace by J. M. Coetzee (F).
Authors whose compelling interviews on radio and/or television prompted me to read their books:
Salvage the Bones by Jesmyn Ward (F).
Sing, Unburied, Sing by Jesmyn Ward (F) [audiobook].
Home Fire by Kamila Shamsie (F) [audiobook].
The Neuroscientist Who Lost Her Mind: My Tale of Madness and Recovery by Barbara K. Lipska and Elaine McArdle (NF) [audiobook].
Books recommended by other MillersTime booklist contributors — my first stop when looking for my next good read:
Homegoing: A Novel by Yaa Gyasi (F) [audiobook].
Killers of the Flower Moon: The Osage Murders and the Birth of the FBI by David Grann (NF).
Manhattan Beach: A Novel by Jennifer Egan (F) [audiobook].
Both fiction and non-fiction accounts of a dark time in American history:
The Blood of Emmett Till by Timothy B. Tyson (NF).
Darktown by Thomas Mullen (F) [audiobook].
Lightning Men by Thomas Mullen (F).
Deep South Dispatch: Memoir of a Civil Rights Journalist by John Herbers with Anne Rosen (NF).
Devil in the Grove: Thurgood Marshall, the Groveland Boys and the Dawn of a New America by Gilbert King (NF).
Books about and by Ernest Hemingway and his relationships:
Love and Ruin: A Novel by Paula McLain (F).
The Paris Wife by Paula McLain (F).
A Moveable Feast by Ernest Hemingway (NF).
And finally, after reading Ron Chernow's biography of Alexander Hamilton (NF) and listening to the lyrics of the musical, I enjoyed a different perspective:
Burr by Gore Vidal (NF).
Jeff Friedman:
The Known Citizen: A History of Privacy in Modern America by Sarah Igo (NF). Igo is one of my favorite historians — she has a particular talent for picking interesting topics that serve as a window into questions about the nature of modern citizenship.
The Big Fella: Babe Ruth and the World He Created by Jane Leavy (NF). A biography of Ruth that focuses on the business side of creating the man's celebrity. It's remarkable how hard he worked off the field.
Who We Are and How We Got Here: Ancient DNA and the New Science of the Human Past by Davie Reich (NF). A fascinating depiction of a new branch of science.
Jesse Maniff:
Killers of the Flower Moon by David Grann (NF).
The Rise and Fall of the Dinosaurs by Steve Brusatte (NF).
Endurance by Alfred Lansing (NF).
Leadership in Turbulent Times by Doris Kearns Goodwin(NF).
American Dialogue: The Founders and Us by Joseph J. Ellis (NF).
The Fifth Risk by Michael Lewis (NF).
Jimmy Kilby:
Fear by Bob Woodward (NF). Be afraid, be very afraid. I wish this was actually fiction.
Fields of Fire by James Webb (F). Found this on my shelf. Had a book mark about half way. One of the best books about the real horror and futility of war. Just in case we forgot. Fiction or nonfiction. Depends on where you were from 68 to 71.
Bobby Kennedy by Chris Matthews (NF). In one of the superman movies, someone asked Perry White about finding the soul of America. He answered that America lost its' soul, after they killed Bobby, Martin and John. Matthews writes to give everyone hope, that there is another Bobby out there, to save us. (NF).
Einstein and the Rabbi by Naomi Levy (NF). She, the Rabbi, finds a letter from Einstein and it leads her to rediscover her faith, from a skeptical scientist with spiritual wisdom.
Dalai Lama His Teachings edited by Rajiv Mehrotra (NF). Food for the soul. After reading all the heavy political books, I needed some.
Poems That Touch the Heart by Ali Alexander. Just what the title says. (NF)
List of books from mid-year:
The Hero with a Thousand Faces by Joseph Campbell (NF).
Killers of the Flower Moon by David Grann (NF).
Astrophysics for People in a Hurry by Neil deGrasse Tyson (NF).
The Secret by Rhonda Byrne (F).
American Wolf by Nate Blakeslee (F).
Team of Rivals by Doris Kearns Goodman (NF).
Judy White:
Strangers in Their Own Land by Arlie Hochschild (NF). A Berkeley sociology professor living in that bubble goes to Louisiana after the 2016 Presidential election to try to understand  the people who supported Trump at the highest level of any state in the country.  She lives with them, really hears them, and becomes close friends with many — and writes a compassionate, well-researched, compelling book.  Highly recommended for anyone with concern about the divide… and who wants to understand what it's like to live in Louisiana.
Rising Out of Hatred: The Awakening of a Former White Nationalist by Eli Saslow. (NF)  An amazing true story that demonstrates what it is, and isn't, that causes people to flip beliefs by 180 degrees. Highly readable.
Ten Letters by Eli Saslow (NF). President Obama received from his staff every day ten letters selected as representative of the thousands sent to him each day. Of those, Saslow interviewed ten, and tells their stories. Memorable.
The Heart Speaks by Mimi Guarneri, M.D. (NF). A cardiologist with far more wisdom than one gets just from medical school tells stories from her practice. I picked this up years ago at a campground book exchange and liked it a lot. It was just as good when I re-read it this year.
Run, Don't Walk by Adele Levine (NF). A physical therapist tells wonderful stories from the years she worked at Walter Reed fitting prostheses for soldiers just back from war.  It sounds grim but it is by turns heart-warming and hysterically funny.
Rocket Men by Robert Kurson (NF). If, like me, the space program holds little interest to you, you should give this a try. The personalities involved in the Apollo 8 program are as fascinating as the technical challenges. I have liked everything I've read from this author.
Braiding Sweetgrass by Robin Wall Kimmerer (NF). The author lives two simultaneous lives, as a native American rich with the lore of her people, and a Ph.D. professor with that perspective. Mike and I both loved this book.
Just finished We Were the Lucky Ones by Georgia Hunter (F), and it is terrific.  A novel (!) but based on a true story of a large Polish Jewish family during WWII. The short chapters alternate among the seven family members who are out of touch with one another as they spread out widely in the world. It has an incredible, happy ending. The most memorable book I've ever read about the Holocaust.
Kate Latts:
We Were the Lucky Ones by Georgia Hunter (HF). Inspired by the true story of one Jewish family separated at the start of World War II in Poland, We Were the Lucky Ones starts in the spring of 1939 with three generations of the Kurc family who are living affluent, normal lives in Radom, Poland. As the war begins each makes their own difficult decisions of what to do, ultimately separating from one another as they weather occupation, ghetto, concentration camps, exile, narrow escapes, the kindness of non Jews, and much more. A well written heartfelt book of perseverance and amazing family connection. I loved this book.
Pachinko by Min Jin Lee (F). Saga covering four generations of a poor Korean immigrant family exiled in 20th-century Japan. Similar multi generation book as We Were the Lucky Ones with great coming of age characters, parental love and sacrifice with Asian WWII dynamic between Japan and Korea as a back drop. I loved this book too.
The Great Alone by Kristin Hannah (F). This book is set in the 1970s in a super remote area of Alaska. It is a story of a girl growing up in a family with an abusive dad  who cannot cope with post Vietnam PTSD and a mom who can't make it better. Nonetheless, the daughter find a tight-knit community who helps her survive and grow into a resilient young woman. Really a great read.
Educated by Tara Westover (NF). A memoir written by 30 something year old Tara Westover who grew up in a survivalist Mormon family in the mountains of Utah without any formal education. The book chronicles her childhood and 20s as she finds her own identity separate from that of her family, travels the world and earns a PhD.
An American Marriage by Tayari Jones (F). African American newlyweds living in Atlanta seem to be on the path to success, until the husband is wrongly accused of a murder and sentenced to prison. The book explores the love and loyalty between the couple and a lifelong friend of the wife. It provokes great thought and conversation about having the best of intentions but challenges along the way.
Kathy Camicia:
FICTION:
Autumn by Ali Smith (F).
Winter by Ali Smith (F).
How to Be Both by Ali Smith (F).
Call Me By Your Name by Andre Aciman (F).
Enigma Variations by Andre Aciman (F).
An Ice Cream War by William Boyd (F).
A Good Man in Africa by William Boyd (F).
Brazzaville Beach by William Boyd (F).
Go, Went, Gone by Jenny Erpenbeck (F).
Transit by Rachel Cusk (F).
Lincoln in the Bardo by George Saunders (F).
Reservoir 13 by Jon McGregor (F).
The Pure Gold Baby by Margaret Drabble (F).
Varina by Charles Frazier (F).
The Discreet Hero by Mario Vargas Llosa (F).
Warlight by Michael Ondaatje (F).
Felicia's Journey by William Trevor (F).
Sing, Unburied, Sing by Jasmin Ward (F).
Anything is Possible by Elizabeth Strout (F).
Men Without Women by Haruki Murakami (F).
Transcription by Kate Atkinson (F).
Exit West by Mohsin Hamid (F).
NON-FICTION:
Men Explain Things to Me by Rebecca Solnit (NF).
A Field Guide to Getting Lost by Rebecca Solnit (NF).
How to See by David Salle (NF).
The Origin of Others by Toni Morrison (NF).
33 Artists in 3 Acts by Sarah Thornton (NF).
The Best American Essays, 2018, Ed. By Hilton All (NF).
The Shape of a Pocket by John Berger (NF).
Hold Everything Dear by John Berger (NF).
Our Faces, My Heart, Brief as Photos by John Berger (NF).
A Jar of Wild Flowers; Essays in Celebration of John Berger by Yasmin Gunaratnam and Jean Mohr (NF).
Kevin Curtin:
Hillbilly Elegy by J.D. Vance (NF).
How to Change Your Mind by Michael Pollan (NF).
Lance Brisson:
Nelson, A Personal History by Christopher Hibbert (NF), an acclaimed English historian and writer. For anyone interested in the life of Horatio Nelson (1758-1805) on and off the sea, this book is a must read. This fascinating story comes to life because of the book's authenticity, which is attributable to Hibbert's reliance on thousands of documents like journals, newspapers, manuscripts and especially letters. First published in 1994; paperback in 1996. I read the 400+ page paperback that includes color photos of great paintings.
This quote from a hardback book jacket:
"Christopher Hibbert recounts the events of Nelson's life, from the morning when the diminutive midshipman stood nervously on the dockyard at Chatham, wondering how to get aboard his ship and enter the strange world of the Navy, until the long afternoon when, as Admiral, he lay dying." "Hibbert brilliantly illuminates Nelson's personality, his personal and political friendships, his relationship with Sir William Hamilton, and his passionate love affair with Hamilton's wife, the beautiful Emma – daughter of a blacksmith, once a London prostitute, and the mother of his adored illegitimate daughter."
Lincoln's Last Trial: The Murder Case That Propelled Him to the Presidency by Dan Abrams and David Fisher (NF), published in 2018. Compelling reading for anyone interested in Lincoln, in mid-19th century life, and in a murder trial in Illinois. Part of what makes this book so interesting is that much of the account of the trial and other events "comes directly from the handwritten pages meticulously recorded by Robert Roberts Hitt…the well-known steno man."
Land Wayland:
Gut: The Inside Story of Our Body's Most Underrated Organ by Giulia Enders (NF).  A Times Best Seller. It is our biggest organ. It is home to trillions of friendly bacteria. It is the magician that separates the energy from the dross and keeps us moving. This is a readable, accurate almost- exciting account of what goes on during the 30 foot trip food makes between our lofty lips and our nether lips. It explains what happens, why it happens and why it is so very important. Excellent (if you are interested in your body and sometimes wonder why your brain, heart, kidney and liver do what they do).  Readable  5, Information 5, Credible 5.
The Power of Habit: Why We Do What We Do in Life and Business by Charles Duhigg (NF) This Times Best Seller summarizes studies and findings of the last 15-20 years that have deline-ated what habits are, how they are formed (it takes time and repetition), how they are modified (very little), and how they are unlearned  or forgotten (never). It discusses the role they play in our lives (essential in getting us through 80% of each day) and how they are triggered (cues). Having adequately discussed each of these topics and provided a number of "I didn't know that" moments in the first 50 pages, the author doesn't have much else to say, although he does try.  Readable  4,  Information 4.  Credible 4.
Habit Stacking: 127 Small Changes to Improve Your Health, Wealth and Happiness by Steve S.J. Scott (NF). A book that expands what should have been a moderate-size magazine article into 320 pages of book by trying to think of 127 different ways to sing the same song. Basic idea: Since habits are so effective at helping you do things, if you can use one habit as the cue for an ensuing habit, the chain can propel you into a flying start in every area of life. Definitely holy writ for some people and wholly rot for others. But that sneer comes from someone who is a habit distruster, so this may be a wonderful epistle for the believer. Readable 5 for 45 pages, 3 after that. Information 4 for 35 pages, 3 after that. Credibility 5 for the believer, 3 for the creative agnostic.
Killing England: The Brutal Struggle for American Independence by Bill O'REILLY and Martin Dugard (NF). Times Best Seller. My first and last Bill O'Reilly book. Confirming that one should never expect much of a book where the name of the author is larger than the title. The story of the American War for Independence written for the Fox News level of education and intelligence. The parts of the story (95%) that recount what is already well known is told in TV length sound bites and the parts that are new or different (5%) are not fully presented or explored (just as the news stories on TV). Suitable for those who stopped learning American history in fifth grade and got a C- in it in high school because they had poor memories. P.S. The book does not come close to telling how brutal this all-or-nothing family feud was. It follows in the tradition that holds that this was basically a pretty boring war which lasted until the British made the mistake of getting trapped in Yorktown where the Yankee soldiers serenaded them day and night with loud off-key renditions of Yankee Doodle until they were all going nutso and Cornwallis had to surrender while most of them were still sane. Readable  3.  New Information 5; Old Information 3,  Credible 4
Jefferson: Architect of American Liberty by John B. Boies (NF). Times Best Seller.  A glorious, intelligently written, subtle, honest portrait of one of America's Renaissance men. There is little that is new, but the existing pieces are carefully presented and then turned this way in the detached but friendly light of this skillful writer who explores their nooks and crannies. Saint Thomas…no way. Far far better than most…you better believe it. Walking with muddy boots…some times. Raising his glass of wine with the angels…very often.  Readability 5.  Information 5.  Credibility 5
Three Days in Janary: Dwight Eisenhower's Final Mission by Bret Baier with Catherine Whitney (NF). Times Best Seller. The first two-thirds is an excellent biography of Ike and would have been notable if that had been all that was explored.  But the reason for telling about the back-ground was to frame Eisenhower's Farewell Address of January 17, 1961 and bathe it in the bright historical light it so richly deserves.  That is the task and the glory of the next third. Ike understood war as much as anyone in the 20th century, and he had wrestled for years with when and how the United States should resort to violence, in a world filled with nuclear weapons. He spent months working on his final message to America's new leadership and to the American people he had served for 50 years, and I read those final words with a new perspective. It should be mandatory reading for every incoming President, Senator, Representative, and Cabinet Secretary as well as every newly commissioned officer in the military.  Readability 5.  Information 5+, Credibility 5
The Weight of Ink by Rachel  Kadish (F). Winner of the National Jewish Book Award. An amazing novel about the (alas, fictional) discovery of a trove of letters and written material hidden (and forgotten) in a townhouse in London since the 1660s when it was created by a prominent rabbi who had recently arrived in The City from Amsterdam to guide the re-introduction of Jewish thought and culture into England. The rabbi had been rendered blind by the Inquisition and had to depend on a scribe to do his reading and writing. The story alternates between the events and ideas/issues/questions that prompted the writing in 1666, the question of who the scribe was, and the skilled game of cut-throat academic research and investigation undertaken by the professor and her team who are responsible for reviewing the material to prepare it for the archives at a very prominent university. The book is educational about London of the plague years, Jewish culture and history in England during this period, the role of Spinoza in philosophical discourse and the role of women in intellectual history 350 years apart.  Multi-level and very well written.  I thoroughly enjoyed the history and the mystery.   Five out of Five on every scorecard
Tyrant: Shakespeare on Politics by Stephen Greenblatt (NF). Times Best Seller.   Pulitzer Prize/National Book Award professor of Humanities at Harvard combs the plays of the Bard to distill Shakespeare's very perceptive views on tyrants (and there were many in his work), how they arise, how they work and how they fall.  None are widely loved (grudgingly respected perhaps) and all are widely disliked and none are successful for very long because their character flaws eventually do them in.  Greenblatt's analysis is exacting, his writing illuminating, his treatment as objective as any opponent tyranny can be. Whether the book was prompted by current world politics is irrelevant; this is a book that will be referred to for many years.  Five out of Five on every scorecard.
Lane Retallick (Brisson):
There There by Tommy Orange (F). A contemporary novel about urban Indian culture, and the lives of 12 Native Americans, heading to the Big Oakland Powwow.
Spinning Silver by Naomi Novik (F). An embroidered and lively re-working of the Rumpelstiltskin fairy tale.
The Woman in the Photo by Mary Hogan (F). An adoptee searches for information about her birth family, and discovers the story of a Gilded Age young woman and the Johnstown flood of 1889.
The Arab of the Future: Volume 3 , A Childhood in the Middle East, 1985-1987 by Riad Sattouf (NF). I have liked reading this series of graphic memoirs about the author's experiences living in Syria with his French-born mother, Syrian-born father, and many relatives.
Larry Longenecker:
Built from Scratch: How a Couple of Regular Guys Built The Home Depot from Nothing to $30 Billion by Bernie Marcus and Arthur Blank (NF).
Larry Makinson:
Washington Black by Esi Edugyan (F). Literary quality and yet a marvelous adventure story.
Eileen by Ottessa Moshfegh (F). Totally engaging story of a 24-year-old woman dreaming of escape from the New England town where she grew up.
The Overstory by Richard Powers (F). The kind of novel a tree would write. Gives you a wider perspective on life, death and time.
Laurie Kleinberg:
Franklin and Lucy: President Roosevelt, Mrs Rutherford and the Other Remarkable Women in His Life by Joseph Persico (NF), a mesmerizing White House soap opera.
No Ordinary Time: Franklin and Eleanor Roosevelt: The Home Front in World War II by Doris Kearns Goodwin (NF). Six hundred pages of well researched history and dramatic writing.
Love and Ruin by Paula McClain (HF), about journalist Martha Gellhorn and  Hemingway.
Maestros and Their Magic by John Mauceri (NF), the fascinating world of conducting.
Dead Wake: The Last Crossing of the Lusitania by Erik Larsen (NF).
Paul Simon: A Life by Robert Hillburn (NF), insightful biography with many examples of Simon's songwriting techniques plus his take on the Garfunkel split up
Famous Father Girl: A Memoir of Growing up Bernstein by Jamie Bernstein (NF), the joys and pitfalls of being Leonard Bernstein's daughter
Finally, my LEAST favorite book which I bet will appear many times on the MillersTime  List (Ed. note: true) Educated by Tara Westover (NF). Someone please tell me what  all the fuss is about!
Linda Rothenberg:
Born a Crime by Trevor Noah (NF).
Sons & Soldiers by Bruce Henderson (NF).
Less by Andrew Sean Greer (F). Pulitzer Prize.
The Elegance of the Hedgehog by Muriel Barbers (F).
Hillbilly Elegy by J.D. Vance (NF).
The Island at the Center of the World by Russell Shorto (NF).
Louise McIIhenny:
Becoming by Michelle Obama (NF).
Lydia Hill Slaby:
The Throne of Glass series by Sarah Maas (F). For those who love The Lord of the Rings, but (quietly or otherwise) wish the characters weren't quite so earnest, the plot were tighter, and there weren't multiple Genesis-themed "begat" pages, don't start this unless you plan on loosing sleep for the entirety of the (recently completed) seven-part series (plus one collection of short stories that act as a prequel).
Marianne Steiner:
Exit West by Mohsin Hamid (F). An inventive beautifully-rendered gem that is a refugee story of our time and all time.  It's a story of friendship, love and loss that quietly weaves together the impact of war, displacement, and ties to home and family.
Educated by Tara Westover (NF). A powerful story of the resilience of the human spirit and a reminder of the diversity of cultures within our vast country. Tara Westover is raised by brutal survivalist parents on an isolate David homestead in Idaho with no formal education, and she goes on to earn a PhD in history from Cambridge. Her talent for story-telling makes this wrenching story remarkably readable.
Mary Bardone:
Killers of the Flower Moon: The Osage Murders and the Birth of the FBI by David Grann (NF).
Great Small Things by Jodi Picoult (F).
The Stranger in the Woods by Mickael Finkel. (NF).
Deep South: Four Seasons on Back Roads by Paul Thereux (NF).
The Pearl That Broke the Shell by Nadia Hashimi (F).
Mary Lincer:
The Complete Short Stories of Henry James, 1864-74, by Henry James (F). Not only do you get to watch him prepare his craft for the LONG novels that came later, but psychology really must have felt like the "family business" to all the James siblings (his sister wrote too; someday, I'll make time to read her stuff). The writing of character just changed forever after H. James just as the study of humans changed forever after brother W. James. This book was more than 900 pages; it is not for every reader.
The Richard Burton Diaries by Richard Burton (NF). Also not for every reader. But if you want to know what a Welsh schoolboy's daily life was like during the Depression or more than the fact that he married L. Taylor twice, this book is for you. Richard Burton loved to read more than anything else in the world, and his thinking about books would have made him a great contributor to this list.
Dodsworth and It Can't Happen Here by Sinclair Lewis (both F). Sinclair Lewis wrote these in 1929 and 1935 respectively. In between, he became the first American ever awarded the Nobel Prize for Literature. Dodsworth looks at the consequences of the small town American life that he articulated in earlier books such as Main Street and Arrowsmith. His depiction of marriage will startle you for its modernity. It Can't Happen Here takes your breath away because it HAS happened here. Lewis took what little was known about Hitler before 1935 and refracted it through the American way of life. Not only was he shockingly prescient and accurate, as you read through it during the presidency of Agent Orange*, you will have trouble keeping the novel separate from the daily newspaper.
(*This is Spike Lee's nickname for POTUS—credit to him for the ingenuity.)
Matt Rechler:

The Fifth Risk by Michael Lewis (NF). Michael Lewis has the ability to create eminently readable books such as Moneyball and The Big Short based on data analysis and in The Fifth Risk, governmental infrastructure.
Three government agencies—Department of Energy, Department of Agriculture, and Department of Commerce—are examined starting from the transition from the Obama to Trump administration to identify the worst, most unexpected threat for the country (The Fifth Risk) and what to do about it. The Obama administration prepared detailed approaches to share with the new administration. In most cases, no one appeared for the anticipated briefing, or if someone did they were minimally interested and had little idea what their Agency involved (eg, past and current nuclear weapons (Energy) or that the Weather Bureau has the highest budget in Commerce). Lewis interrogates and profiles federal bureaucrats (his heros) in the 3 agencies. It provides an inside look at an administration that does not appreciate the major accomplishments of their agencies (eg, the National Weather Service data collection making it possible to predict hurricanes or tornadoes, and Food Stamps), and makes decisions based on a short-term political agenda. Knowledgeable present or recent bureaucrats make us aware of the damage to critical programs to our country.
All You Can Ever Know: A Memoir by Nicole Chung (NF). Nicole Chung's Memoir is based on her experience as a daughter of Korean parents who were living in Seattle but gave her up for adoption at birth. She was raised in Seattle by loving Caucasian parents, and grew up in an environment in which she was the only non-Caucasian. The memoir provides insights into growing up as an Asian minority, being asked questions like why she didn't look like her parents. She always wondered why her Korean birth parents gave her up for adoption, but she only acted on this when she was pregnant. She was able to identify her parents, learned that she had a big Sister who she met and bonded with. When her 8-year old daughter asked Chung whether she was really Korean since she could not speak Korean like her sister. The personal story highlights the complexities of adoption of a child from another country.
The Uptown Man by George Pelecanos (F). Pellecanos was one of my favorite crime authors for many years, in part because his stories took place in DC. He then became a writer and producer of successful TV shows like the Wire. The story focuses on Michael Hudson who is in prison. He loved book club in prison and became an avid reader. When he reads a book, he felt free, not locked up. He gets discharged from prison (ie, going Uptown) and returns to DC. Most of the action is in the Petworth district of DC, which is where Scott lives. Hudson helps a private investigator in a case where a party hosted in Potomac by a teenage girl went awry. Uninvited guys crashed the party, raped the teenager and valuable property was ruined. The parents, however, did not want the rape to be investigated or reported. I read the book before Brett Kavanaugh's nomination hearings. It helped understand how difficult it was to obtain evidence of sexual accusations. The book is a great read. My random comments do not begin to describe the complexity of the plot.
Heartland: A Memoir and Working Hard and Broke in the Richest Country on Earth by Sarah Smarsh (NF). Sarah Smarsh's Memoir focuses on her growing up in Wichita, Kansas and her investigation of her family. The Title expresses that family farming is excruciatingly hard work, that it has many cultural rewards but not wealth. The limitations of poverty for rural white families is described from her family, and the limited options for women is delineated. Marriages become compromised by drinking, abuse or infidelity. Pregnancy before marriage is a particular killer. These statements are well known, but following the evolution of a single family provides a much clearer personal insight. For folks like us who have lived in cities in blue-states, it provides one of the best portraits of people who might respond to Trump's rhetoric.
Meggie Patterson:
Us Against You by Fredrik Backman (F). I had asked you about this in the mid-year email and one of the readers responded to me. THANK YOU! I just finished this Beartown sequel and liked it even more than the initial book. I really enjoy Fredrik Backman's writing style and loved the characters as the pages flew by. He also did a great job of capturing all the different emotions I thought.
Beneath A Scarlet Sky by Mark Sullivan (F). If you enjoy WWII books, this is a good pick. It is based on a true story and I loved the main character Pino who is a young boy living in Italy who is solely focused on girls and other teenage boy delights when WWII comes crashing down on his reality.
Eleanor Oliphant Is Completely Fine by Gail Honeyman (F). Super quirky, and it took me a little bit to get into it. Was a perfect porch read over the summer, and I would suggest it if you are looking for something light.
Educated by Tara Westover (NF). Both of my book clubs read this book over the course of the summer/fall. It was interesting to talk to a lot of people about their perspective on the book — and many of them had wildly different ones which created a lot of good conversation.
Micah Sifry:
Nothing I read in the first half of 2018 was worth recommending, but in the second half of this year I'm happy to say I read a bunch of terrific, enjoyable and edifying books, of which I'd recommend these:
The Overstory by Richard Powers (F). A masterpiece of ecological fiction, grounded in the emerging science of how trees communicate with each other. It completely changed how I think and behave when I'm in a forest, indeed whenever I am close to trees. I often found myself marveling at the precision and beauty of Powers' sentences.
New York 2140 by Kim Stanley Robinson (F). In the same category of speculative fiction, but centered on my home city 125 years into the future, when it's been flooded by the rise of the oceans and rebuilding itself as a kind of "SuperVenice." Robinson can be a bit of a didactic writer and I found his Mars trilogy overbearing with the details of how the planet was geologically engineered, but here the focus is on a set of characters who not only show how the city could survive global warming, but how its people might lead the challenge the financial powers behind its rise.
The 2020 Commission Report on the North Korean Nuclear Attacks Against the United States by Jeffrey Lewis (F). Spartan and terrifying, and if you need one book to explain to your rightwing friends why President Trump's impulsive behavior on the international stage is so dangerous, send them this one.
The Three-Body Problem, trilogy by Cixin Liu (F). It took me a while to fully get into this series, but it eventually paid off. If you have ever pondered Fermi's Paradox—"If the universe is teaming with aliens, where is everybody?"—Liu flips that question on its head and answers firmly in the negative: not only do we not want to know where they are, we don't them to find us. You have to get through the second book in the trilogy, The Dark Forest, to fully understand that reasoning, but that's where the series really starts to soar.  
Palaces for the People: How Social Infrastructure Can Help Fight Inequality, Polarization, and the Decline of Civic Life by Eric Klinenberg (NF). Did you know that in Philadelphia, wherever a piece of abandoned property has been cleaned up and turned into a little park or garden, not only does the presence of their green oases measurably reduce the blood pressure of passers-by, research also shows that crime and gun violence also drops in the vicinity. That's just one of the many gems unearthed and polished to a shine by Klinenberg, a sociologist who has long been focused on what makes communities thrive or suffer. This book is a paean to the social benefits of libraries, playgrounds, public schools and the other sorts of local infrastructure that helps people get to know each other. An important addition to the literature on localism and placemaking, and arguably even something your rightwing friends could read and agree with.
How to Read a Protest by L.A. Kauffman (NF). The New Republic will be publishing my review of this excellent book in its January/February issue, but suffice it to say that Kauffman—a longtime observer and organizer of mass protest—has written an eye-opening and important analysis and comparison of the two most historic marches in American history: the 1963 March on Washington and the 2017 Women's Marches. 
The Road to Unfreedom by Timothy Snyder (NF). I picked this book up because I was impressed by Snyder's "On Tyranny," but I have to say it was nowhere near as satisfying a read and at times a real slog. That said, Snyder is a very important voice on authoritarian populism, and what I got from this book especially was his description of Vladimir Putin's evolution from a quasi-modernizer to full-blown Christian Orthodox mystic, racist, nationalist homophobe.

Michael Slaby:
Winners Take All: The Elite Charade of Changing the World by Anand Giridharadas (NF).
Decolonizing Wealth by Edgar Villanueva (NF). A partner to Winners Take All that taps on indigenous wisdom.
Mike White:
21 Lessons For the 21st Century by Yuval Noah Harari (NF). Extremely interesting look into where we're going and what the key questions are for the future as it's unfolding in front of us. Very well written.
Shooting Ghosts by Brennan O'Reilly (NF).
Rising Out of Hatred by Eli Saslow (NF).
Rocket Men by Robert Kurson (NF).
The Monarchy of Fear by Martha Nussbaum (NF).
Strangers in Their Own Land by Arlie Hochschild (NF).
Nancy Cedar Wilson:
Lab Girl by Hope Jahren (NF). Top of the list this year. A memoir enriched by the gare, brutal honesty of the author about her trajectory–starting out as a young girl growing up in her father's lab as her second home and developing as Ms.Jahren creates her own with lab as an adult, with a crucial partner whose loyalty is quite amazing, through lean times and mood swings—along with many lyrical descriptions of her devotion to the plant world. and its similar sensitivity to human existence.
This book is quite fascinating on many levels–she is compelling in telling her story.
Nick Nyhart:
I've done less reading in 2018 than in years past, succumbing to the era of "peak television" and the 119 Red Sox victories, I think, more than anything else. I've started as many books as in years past, but finished fewer. Many of the ones I completed were what I refer to as "dystopian non-fiction." This year's theme was political, as opposed to climate change in earlier years.
The best of these, for me, was How Democracies Die by political scientists Steven Levitsky and Daniel Ziblatt (NF). It looks at the transition of recently functional democracies into increasingly authoritarian states, essentially bloodless, slow motion coups that have become more common than we'd like to believe. Their analysis frames our own current political trajectory only too well.
In the fiction department, crime stories are my normal escape. After following several authors for decades (Lee Child, Michael Connolly, James Lee Burke), I've been ready for someone new. After reading IQ by LA's Joe Ide (F), I may have found that writer. His Sherlock, Isaiah Quintabe is a young prodigy,  who can't walk down the street without observing, deducting, and surmising at every step. IQ was published in late 2016, and there are two new IQ novels since then, one of which I just started, so there may well be an update for 2019.
Paula Endo:
I am doing family research in the national archives on my grandfather in the context of the incarceration of 110,000 Japanese Americans during WWII. The following are two general books on the subject, which gave me new insights:
The Train to Crystal City by Jan Jarboe Russell (NF). Written by a journalist, the book describes what happened at the Crystal City, Texas family internment camp, which I had never heard of before.  New elements for me were:  1. the prisoner exchange program between Japan and the US, 2. the Japanese Peruvians who were rounded up and sent to the US, and 3. German Americans who were placed at Crystal City.
A Tragedy of Democracy by Greg Rovbinson (NF). This book is the first I've read about the harsh treatment of Japanese Canadians during WWII and comparison of governmental action in the US and Canada.
Strangers in Their Own Land by Arlie Russell Hochschild (NF). Based on six years of field work, the Berkeley sociologist presents a picture of a group of Tea Party activists in southwestern Louisiana.  Ending on good terms with each of her interviewees, Hochschild gave me the best picture I've read of Tea Party activists and possibly Trump's base.  It resonated with my understanding of some of my neighbors in rural Rappahannock County.
Randy Candea:
A Great Place To Have A War by Joshua Kurlantzick (NF). Covers USA/Laos war.
Obama: The Call Of History by Peter Baker (NF).
The Overstory by Richard Powers (F). Fascinating book!                                                                                                                                                                    Hillbilly Elegy by J.D.Vance (NF).
Rebekah Jacobs:
FICTION:
This Is How It Always Is by Laurie Frankel (F). A heartbreaking book about parenting and growing up. This story focuses on Claude, who eventually becomes Poppy. It's a beautifully written book about Rosie and Penn and their family of five, and how hard it is to figure out what is best for your child.
The Alice Network by Kate Quinn (F). Set in 1915 and 1947, it's told from alternative chapters: Eve's perspective and then Charlie St. Clair. One part is about a British spy network and the other is set in Post WWII France.  Their stories intertwine, and I loved listening to it as an audible book.
Limelight by Emily Organ (F). A fun read about a mom in NY who is trying to save a disastrous  Justin Bieber like character finish his Broadway run.
The Caregiver by Samuel Park (F). Posthumously published, this story goes back and forth from Mara as a young girl in Brazil to Mara as she immigrates to LA. She becomes a caregiver for a woman dying of stomach cancer. The best part for me were the chapters in Rio between Mara and her mother.
The Great Alone by Kristin Hannah (F): A story about a girl, her mother, and their abusive father set in Alaska.
Circe by Madeline Miller (F). A reimagining of the Odyssey from Circe's perspective.
NONFICTION:
The Self-Driven Child: The Science and Sense of Giving Your Kids More Control Over Their Lives by William Stixrud & Ned Johnson (NF). Best parenting book I have read. It pushes the idea of giving kids the drive and control to change their outcomes.
Small Fry by Lisa Brennan-Jobs (NF). Autobiography about her father – Steve Jobs – who as times denied paternity, acted cruelly, and at times denied financial support. She also sprinkles in moments of his generosity and kindness. You feel her desire to connect with her father – even when its subpar parenting.
The Gift of Failure: How the Best Parents Learn to Let Go So Their Children Can Succeed by Jessica Lahey (NF). Another great parenting book about letting kids fail and how it helps them learn.
Richard Margolies:
What Happened to Bernie Sanders by Jared Beck, Esq. (NF). We are learning daily from Robert Mueller what the current occupant of the White House was doing to get there.  Lawyer Beck writes about what the Democratic contender was doing.  He and his wife, a lawyer team, have sued the Democratic Party for its collusion with the Hillary Fund prior to the primaries, and other egregious practices.  Very well documented; Beck names names and throws down the penalty flag at each illegal play, and dirty trick. The first part of the book tells the sordid story, and was informative beyond what I expected. The second part of the book gives the court dialogue and details. I spent a week working to turn out the vote for her in Cleveland's poor African American community with Richard Miller, our very own, and our friend Mac Green who joined us from Indianapolis. We met many potential voters that November who told us they didn't like either one. This book tells what was going on behind the curtain that we didn't know at the time. As the current occupant of the White House might say…Sad!  Read and be informed.
Lincoln: A Life of Purpose and Power by Richard Carwardine (NF). The author was Professor of American History at Oxford, and writes well with a knowledge of our history that is indistinguishable from our best American historians.  This book won the Lincoln Prize, one of the few non-American authors to ever win it.  The book explains Lincoln's brilliance as a politician. And Carwardine has a personal interest in how Lincoln related to and motivated religious Americans in a bygone era when religion was a major source of identity for many Americans. The reader sees in Carwardine's history how the country boy became our greatest political visionary and tactician, and a deep-feeling human being.  Reading this story gives a bracing counterpoint to what we see nightly on the news about our current politicians.
Richard Miller:
Even though I enjoyed some fiction this year, all of the books I identify below as favorites for 2018 are nonfiction. There's simply something about stories that are true (at least to the degree that memoirs, etc. are nonfiction) that grabs me, that are books that I remember more easily, that are books important to me. Generally, they are stories of ordinary individuals doing ordinary, and sometimes extraordinary, things.
Reviewing my mid-year post, these nine remain favorites:
Braiding Sweet Grass by Robin Wall Kimmer (NF).
Beneath a Restless Sun by Gilbert King (NF).
The Bad-Ass Librarians of Timbuktu by Joshua Hammer (NF).
The Color of Water by James McBride (NF).
The Ghosts of the Tsunami by Richard Lloyd Perry (NF).
Lab Girl by Hope Jahren (NF).
The Sound of a Wild Snail Eating by Elizabeth Tova Bailey (NF).
Coach: Lessons on the Game of Life: Lessons on Baseball and Life by Michael Lewis (NF).
The Gift of Years by Joan Chittister (NF).
As the year progressed, much of my reading time was 'hijacked' by the spectacular joy of what my Boston Red Sox did, not only to the Yankees, the Astros, and the Dodgers, but in simply watching the delight of a young group of players, with a few 'seniors' that resulted in a World Series victory by a young first year manager, Alex Cora. Plus, since I simply love baseball, I also 'attended' 20+ Nats' games. But I digress. There were some good reads squeezed in:
My Own Country by Abraham Verghese (NF). Verghese's wonderful Cutting for Stone sent me looking for other things he had written. This one is an autobiographical account of his medical work over a period of four years in Appalachia (Johnson City, TN). He's a gem. His writing, his insights, and his concern for others is wonderful.
Heartland: A Memoir of Working Hard & Being Broke in the Richest Country in the World by Sarah Smarsh (NF) far superior to Hillbilly Elegy and taken together with Arlie Hochschild's Strangers in Their Own Land (NF) tell us of worlds right here in our country that many of us don't know.
Devil in the Grove: Thurgood Marshall, the Groveland Boys, and the Dawn of a New America by Gilbert King (NF), a terrific companion to the wonderful Beneath a Ruthless Sun: A True Story of Violence, also by Gilbert King.

The White Darkness by David Grann (NF) who continues to captivate me with everything he writes (Killers of the Flower Moon, The Lost City of Z, The Old Man and the Gun, The Devil & Sherlock Holmes, etc.). This true tale comes from a long article this year he wrote initially for The New Yorker about a man who attempted, in 2008 and 2015, to duplicate Ernest Shackelton's crossing of Antarctica. I'll read anything Grann writes.
American Wolf by Nate Blakeslee (NF). Ellen Miller, not known for her interest in wolves, or most wild animals, could not stop talking about this book…nor stop trying to mimic their wonderful cries. I eventually succumbed and listened to it in audible form while on the treadmill, often doubling my usual three mile exercise just to listen to more of the Blakeslee book. See her review above.
Power Ball by Rob Nyer (NF). A few years ago Michael Lewis' Moneyball (and the subsequent movie by the same title) seemed to make many baseball fans begin to think differently about baseball. Now, Rob Nyer, an ESPN writer, has given us Power Ball which looks with fresh eyes at what is happening in baseball now. No matter what part of the game interests or upsets you, Nyer discusses it with his in depth analysis of the game today.
And two political ones, though I rarely read ones by living authors. Actually, I listened to both of these while walking on the treadmill, both read by their authors. Though neither of these two individuals are 'dramatic' (i.e., professional) readers listening to them tell their stories in their own words and in their own voices gave me the feeling they were talking directly to me.
Promise Me, Dad: A Year of Hope, Hardship, and Purpose by Joe Biden (NF). This book tracks nearly a year in Biden's life when he is Vice President and his son Bo becomes sick and ultimately dies. My eyes were filled with tears as I listened to Joe Biden tell his/their story.
Becoming by Michelle Obama (NF). I've long been a fan of both Obamas, and Michelle's book only increases my respect for both of them. Becoming is really two stories: first, it's her story of her life from a young child through her White House years, told with honesty, self-reflection, and insight (and the best part for me is the years prior to her eight years in the White House). Second, it is also a portrayal of her husband that only she could tell. Both of their journeys are inspiring, and hers is particularly relevant for many woman today and important for men to read also.
Robyn Garnett:
Bread Givers by Anzia Yesierska (F).
Ryan Orgad (5 1/2):
365 Penguins by Jean-Luc Fromental (F).
Sam Black:
Top eight for 2018:
Class Clowns by Jonathan Knee (NF).
Draft No. 4 by John McPhee (NF).
The End of the Land by David Grossman (F).
In Vino Duplicitas by Peter Hellman (NF).
Janesville by Amy Goldstein (NF).
Love in the Time of Cholera by Gabriel Garcia Marquez (F).
For a detailed accounting of these books as well as others from Sam for 2018, click on this expanded link.
Samantha Tilis  (nearing three):
Iggy Peck, Architect by Andrea Beaty, David Roberts (F).
Ada Twist, Scientist by Andrea Beaty, David Roberts (F).
Rosie Revere, Engineer by Andrea Beaty, David Roberts (F).
Madeline by Ludwig Bebelmans (F).
All of the Laurie Joffee Numeroff & Felicia Bond Books (If You Give a Mouse a Cookie, If You Take a Mouse to School, If You Give a Mouse a Pancake, If You Give a Mouse a Muffin, etc.) (F).
Tiffany Lopez:
When Breath Becomes Air by Paul Kalanithi (NF). The most cathartic book I have possibly ever read in my life, and I found it when I needed it most — after both of my paternal grandparents passed in April, and I was struggling with my emotions. Absolutely beautiful and tragic, just as life is.
The Queens Code by Alison Armstrong (NF). This self-empowerment book read likea novel with lots of good concepts and philosophy when it comes to women interactingr with and understanding men. I wish I would have found it a long time ago and have suggested it to several happy readers this year.
Beartown by Fredrik Backmam (F). I enjoyed this, in no small part due to y move to Sweden this year and the rise of women. It was a page turner and satisfying without having to read the following book (which wasn't nearly as good imho).
The Four Agreements: A Practical Guide to Personal Freedom by Miguel Ruiz (NF). A wise and easy to digest compilation of great advice to live peacefully in one's own mind in this crazy world. I recommend this book to anyone seeking guidance and struggling with relationships.
In the Skin of a Lion by Michael Ondaatje (F). I really enjoyed this book, and Ondaatje's beautifully descriptive style of writing. It's easy to get lost in his elaborate details, and there is a great plot pushing along at the same time.
Todd Endo:
Strangers in Their Own Land: Anger and Morning on the American Right by Arlie Russell Hockschild (NF). Based on six years of on-site field research and interviews with many leaders of the Tea Party in a southwestern Louisiana oil industry town, Hochschild writes a case study of how individuals come to terms with the power of the oil industry, the devastation brought to the water, air, and land by the oil industry, the resulting effect on their jobs and their recreational fishing, and their distaste for governmental regulations.  Published in 2016, it gives a good primer on Trump voters and activists.
This year, I've read many newer books on the internment of Japanese Americans during World War Ii, as some of my family is researching the story of my grandfather, who was picked up by the FBI right after Pearl Harbor. Two readable books that provided me new information are:
The Train to Crystal City Jan Jarboe Russell (NF). Crystal City was a family internment camp in south Texas.  It housed many families that became part of the prisoners exchanges between Japan and the US and also housed many of the Japanese-Peruvians whom the US brought from Peru to be interned in the US.  Crystal City also detained quite a few German families during World War II.
A Tragedy of Democracy by Greg Robinson (NF). Robinson expands the discussion of the internment of Japanese Americans to include a comparative study of the internment of Japanese Canadians, who, in many ways, had a harsher life in the Canadian internment camps.
Tom Perrault:
Sing, Unburied, Sing by Jesmyn Ward (F). I didn't love it as much as the hype surrounding it, but I appreciated the ambitiousness of it as well as the small nuances the author exposed. That was lovely.
The Three Beths by Jeff Abbott (F). Disclosure: I went to school with Jeff, but he's a successful mystery/thriller author and has written dozen of books. I think this is one of his best. It seems destined to be made into a movie. It has Hollywood written all over it….
III. Spread Sheets by Title and by Reader/Contributor
List #1 – Organized Alphabetically by Book Titles – fiction precedes nonfiction
List #2 –  Organized Alphabetically by Contributors' Names – fiction precedes nonfiction
Finally, to see previous years' lists, click on any of these links: 2009, 2010, 2011, 2012, 2013, 2014, 2015. 2016. 2017. 2018 Mid-Year.