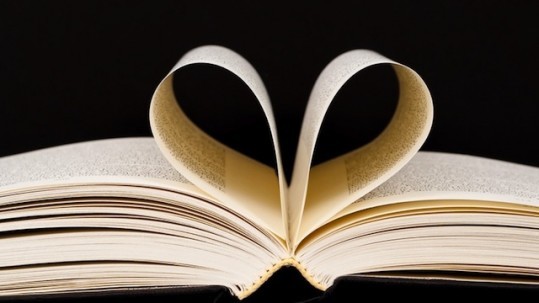 At the suggestion of a long time contributor to MillersTime Favorite Books posts, I asked everyone on this mailing list to submit a title and a few sentences about a book or two that have been of exceptional interest in the first three months of '22.
Of the 19 submissions and 30 books that have been submitted, one thing jumps out: NF topped F by 73% to 27%. Generally this division has been slightly weighted in F over NF, at least until the last two years, when NF began to outpace F. Also, there were many more females than males responding to this three-month call. In the past it's been more equally divided. I have no idea if any of this is significant, especially since it's a relatively small sample.
But I hope you can find one or two titles that may interest you.
Let me and others know what you think about the idea of this three-month post and any reactions you have to it. (You can use the Comment section of this post or email me directly at Samesty84@gmail.com.)
Barbara Friedman:
The Brothers: John Foster Dulles, Allen Dulles, and Their Secret World War by Stephen Kinzer (NF) is a fascinating biography of the two brothers. During WW II and afterwards, they were both in Switzerland getting to know and fraternizing with all of the relevant foreign leaders and "poohbahs". The more interesting part was later in the 1950's when Allen was the head of the CIA and Foster the Secretary of State – i.e. covert government/foreign affairs and overt government/foreign affairs. They spoke multiple times a day, saw each other almost every day, and there was no "separation of powers". Together they "facilitated" the overthrow of the Iran and Guatemala governments (in the latter case changing it from a democracy to a dictatorship!) and tried but failed to unseat Sukarno and Ho Chi Minh. Astonishing! One piece of trivia: Ho Chi Minh for a short time was pastry chef at the Parker House in Boston.
Ben Senturia:
American Dirt by Jeanine Cummins (F). American Dirt follows a Mexican woman and her family as they try to escape the clutches of an all consuming drug cartel with a long reach. Well written, it gives you a picture behind the headlines of the hopes and travails of some of these desperate emigres.
Lincoln Highway by Amor Towles (F). The author of A Gentlemen in Moscow again produces a beautifully written story. This time a 10-day trip as a number of young lost souls search for family, future, and heroes. Towles peals away the layers as we understand what drives each of the characters. I loved it.
The Future is Faster Than You Think by Peter Diamandis, Steven Kotler (NF). Taking each category of our lives (transportation, food, health, housing, etc), the authors project what the future holds which at first seems like a Jetsons make believe world. But they quickly show you it reflects real research and big time investment by major corporations, and thus the title. I tried to skip by chapters but became amazed by what's around the corner.
Cloud Cuckoo Land by Anthony Doerr (F). His previous novel, All the Light You Can Not See, captivated me. His new novel did the same. It focuses on five characters in VERY different time periods (Constantinople in the 1400s, the present day Midwest, and the distant future) and ties them together through a faux Greek novel. Doerr again shows a mastery of layering character development and plot and a beautiful writing style. Don't miss it.
Carol Haile:
The Choice: Embrace the Possible by Edith Eger (NF). I couldn't put it down and then kept thinking about this book long after I'd finished it. It's the memoir of Edith Eger's childhood during the Holocaust and subsequent liberation and adult transformation. She is an eminent therapist, and about half the book is centered around her providing guidance and therapy to others while still working through the trauma of her own life. She has a keen ability to meet people where they are and guide them with an approach suited to their personality and situation. I'd love to hear her speak. The atrocities she lived through are (as you can imagine) unspeakable, yet she came to America and made a successful life and career. She is still alive and practicing at 94 and has a 96 year old boyfriend! You gotta love that!!!
Forty Autumns: A Family's Story of Courage and Survival on Both Sides of the Berlin Wall by Nina Willner (NF). I marked this as "To Read" in 2017. Don't wait five years like I did. I was immediately drawn into this family and the events of the Cold War as it affected them and all East Germans. The author tells the story of her mother's escape from East Germany and what transpired over the next 40+ years until the fall of the wall in 1989. How this family maintained their cohesiveness and strength to continue living under the communist regime (as all others did as well) is so difficult for me to wrap my head around. I bookmarked some passages because they are chilling to hear today…and too close to some current events to ignore. I'm anxious to learn more about the author and hope she will pen another book in the future. (Ironically, as the Olympics recently wrapped up, you learn how East Germany used the Olympics to create an image of a strong nation to the rest of the world, while controlling every move of their athletes. Nina's cousin was selected and groomed as an Olympian in cycling. She was an alternate but went on to become a National Champion.) As I saw in one review…this should be required reading in High School.

The Right Side of the Fairway: 18 Golf Inspired Lessons for Healing by, Doug deGrood (NF). A superb quick read where the author shares his cancer diagnosis and journey using golf (a love of his) metaphors to express himself. This is not just for those living with cancer. He offers great perspective on how to live life positively. Infused with humor and reality.
Chris Rothenberger:
The Four Winds by Kristen Hanneh (F). This is the story of Elsa, unloved by her family and abandoned after her marriage to Rafe Martinelli. These became the years of the Dust Bowl, The Great Depression which became synonymous with desperation, starvation, and a fight for survival. She left for California and endured the battle between the "haves" and "have nots", a nation divided, and the rising up of the migrant worker. Sad and illuminating, it placed a spotlight on the story of the land, on enduring love and heroism, and of a country in crisis. This powerful and sad story of perseverance and will long resonate with me. I knew very little of this chapter in American History and the challenges and suffering of farmers. It was well researched and vividly told, as this era came to life on the pages.
Cindy Olmstead:
The Girl with the Louding Voice by Abi Dare (F). I listened to this book on Audible, and it was outstanding. Not sure how it reads in print, yet the story is so powerful I am sure the written word is just as poignant. Story of Adunni, a Nigerian child bride who wants to get an education and make a difference in the world. She becomes a house-girl to escape her marital situation, and the experiences that she encounters weave an incredibly moving and inspiring story. Well worth either listening to or reading to gain understanding of the intensity of the cultural mores and the bravery of the young heroine.
Dominique Lallement:
The Hare with Amber Eyes – A Hidden Inheritance by Edmund de Waal (NF). A cultural fresque through a family memoir — the Ephrussi's — spanning the 19th and 20th C., three continents and many countries, all brilliantly tied by the travels of a collection of Japanese Netsuke'. Most painful descriptions of the Anschluss of Austria and the human devastation from WWII. Some passages reminiscent of what we are living today with Russia's president.

Unthinkable: Trauma, Truth, and the Trials of American Democracy by Jamie Raskin (NF). Living with the wrenching pain of losing his son to suicide, Raskin confronts the assault of the Capitol on January 6, 2022, the day after he buried his son, and is then called to lead the impeachment effort against Trump for inciting the violence. Very painful to read, but a book full of lessons on humanity and on American institutions.
[ Bonus Books, only in French. Joseph Kessel : En Syrie. Explains incisively the situation resulting from the French Protectorate, the roots of today's instability. Laurent Gaudé: Dans la nuit Mozambique. Brilliant short stories. Metin Arditi: Rachel et les siens. The story of a fascinating story teller through most of the xxth C, from her childhood in Jaffa where her Jewish family shared a house with an Arab family, then her time in Istanbul before finally settling in France where she becomes an outstanding playwright. Maybe, one day, these books will be translated into English! ]
Fruzsina Harsanyi:
If "exceptional interest" can mean books I've recommended in conversations recently, then this qualifies:
It Was All A Lie by Stuart Stevens (NF). Donald Trump is not an aberration, argues Stevens, a long -time Republican campaign strategist. His book traces the history of the party over the past 50 years and shows how the party itself "became Trump." While his material is not news to us, it is a thoughtful treatise on how the Republican Party became "the white man's grievance party."
Sensation by Arnold Lehman (NF). The subtitle of the book "The Madonna, the Mayor, the Media, and the First Amendment" says it all. Written by the former director of the Brooklyn Museum about his battle with Mayor Giuliani over exhibiting Chris Ofili's Black Madonna is a page-turner lesson in what happens when art collides with power politics.
Ellen Miller:
Booth by Karen Joy Fowler (F). Give me a terrifically written historical novel, and I am hooked. Booth has it all. It's a well-imagined story of a notorious American villain (John Wilkes Booth) and, more importantly, the story of his family where he was the favored son out of 10 siblings. It's well researched; the characters are quirky and fascinating; the times are certainly historically interesting. It begins in Maryland in the Pre-Civil War era (1822) and ends shortly after Lincoln's death in 1865. I knew nothing about Booth's family and little about the details of the slavery in a so-called free state. The book is filled with fascinating details.
John Wilkes Booth only enters the story in the last third of the book, and his story is brilliantly intertwined with that of Abraham Lincoln. Booth is page-turner, and it doesn't matter that you already know how it ends or that it is just under 500 pages.
Walking the Bowl: A True Story of Murder and Survival Among the Street Children of Lusaka by Chris Lockhart and Daniel Mulilo Chama (NF). This is one of the most stunning and shocking stories of poverty and deprivation I have ever read (a subspecialty of my reading for many years). It's been compared to Beyond the Beautiful Forevers by Katherine Boo, which told the disturbing story of a slum in New Delhi. It's a fair comparison.
But this story is worse. At the opening of the book an unknown child is found murdered in Lusaka, Zambia, lying on a trash heap with his eyes gorged out. Unlike hundreds of other children who die or are killed each year in this slum community, officials have an interest in who's responsible. The story is told through the eyes and activities of several of the children.
The authors – one an American anthropologist and the other a social worker in the neighborhood where this boy was murdered – had dispatched researchers to document the day-to-day lives of the street children, a number of whom become the main characters in the context of the murder investigation. This is a crime story, a mystery story, a sociological case study. It's also a story of survival, corruption, and lack of morality.
It's a nightmare, and it's true. I highly recommend it.
Ellen Shapira:
My most outstanding read was The Lincoln Highway by Amor Towles (F). I know it was mentioned as one of the most frequently read books on your end of the year list, and I absolutely loved it. As a novel it had everything that I appreciate in a good read: interesting and well developed characters who grow or change as the story progresses; a story that is unique and moves along at a good pace; writing that flows and offers good descriptions with a good balance between prose and dialogue; and finally a surprise ending that works well with the story.
George Ingram:
Powers and Thrones by Dan Jones (NF). Reading a review several months ago, I realized how little I knew of the Middle Ages. It is about the most engaging history book I have ever read. It's a history book written as a narrative. It's the only book in which I read all the footnotes – they related what happened 1000 years ago to current world/human dynamics – you come away realizing we should learn from history and, while not the factual details, but the dynamics of human and national behavior do repeat.
Harry Siler:
Dolly Parton Is Magnificent by Mary Townsend (NF). An exceptional essay.. "The essay puts some heavyweight words behind the good feeling we've always had about her…The beloved Tennessee singer-songwriter gets the joke. Do the rest of us?"
Jane Bradley:
South to America: A Journey Below the Mason-Dixon Line to Understand the Soul of a Nation by Imani Perry (NF). My feelings about the South are complicated, as I come from a Southern family but grew up in the DC area. So taking this journey with Imani Perry, whose work I know from The Atlantic, was a way to revisit my ambivalence about the South. I recommend the audiobook version, which is read by the author – a very insightful traveling companion.
Joe Higdon:
I finally read a book this year worthy of mention, Power and Liberty by Gordon Wood (NF). The preeminent American historian writes (about) the 1787 Constitutional Convention was a claw back of power by the elite from the more democratic Articles of Confederation.
Judy White:
I am now re-reading a book I'd first read years ago, The Spirit Catches You and You Fall Down: A Hmong Child, Her American Doctors, and the Collision of Two Cultures, by Anne Fadiman (NF). I would categorize it as a book of exceptional interest because it treats the beliefs of two very different cultures, Western scientific culture and traditional Hmong culture, with equal respect — more so than any book I've read. The author does far more than interview her subjects. She becomes intimate friends with the Hmong family whose daughter has severe epileptic attacks, as well as with the doctors who are treating her, and maintains these close friendships for many years. Learning about Hmong history and culture and why the Hmong have had a harder time integrating into U.S. culture, is eye-opening. Very readable.
Kate Latts:
My top book so far has been The Last Rose of Shanghai by Weina Dai Randel (F). It is set in Shanghai during WWII and alternates between two protagonists…a young Chinese woman running a nightclub and a Jewish refugee who has just arrived in Shanghai. The story is about love, loss, and choices made during the unstable period of Japanese occupation in China. It is well written and a fast read with many side characters supporting the stories of the two main ones.
ML:
Look, I Made a Hat and Finishing the Hat by Stephen Sondheim (NF). March 22nd was Stephen Sondheim's 92nd birthday. A few years ago, he wrote two books (non-fiction) about his creative processes making the musicals for which he will be eternally remembered. I didn't read them this year, but they are fun, informative, entertaining, detailed in any year.
Nancy Cedar Wilson:
Counterpoint: A Memoir of Bach and Mourning by Philip Kennicott of the Washington Post and a Pulitzer Prize winning critic (NF). A combined autobiography and analysis of Bach's Goldberg Variations, and the impact Bach's music has had on his life. Kennicott was a piano student himself, taught first by his very tough mother. He documents his struggles with trying to master this lovely piece of music as an adult, with both themes woven together in a cleverly written counterpoint. Quite an amazing feat, and one that I found truly engaging, especially with the sometimes delicate, other times firmly played notes playing on my Alexa in the background. (by Glenn Gould).
Richard Miller:
Walking the Bowl: A True Story of Murder and Survival Among the Street Children of Lusaka by Chris Lockhart and Daniel Mulilo Chama (NF). An amazingly true story – narrated non-fiction(?) – about the street children in Lusaka, Zambia (and by implication other street children around the world?). The fact gathering took five plus years and eight individuals, including five embedded individuals, to gather, sift, and put together this story. The book reads like fiction. Were it so. Similar to Pulitzer Prize winner author Katherine Boo's Behind the Beautiful Forevers. But with a bit of a twist. This one also has a message about how one good deed, if walked forward, played forward, can have ripples of positive effect.
Invisible Child: Poverty, Survival & Hope in an American City by Andrew Elliott (NF). The author, a NYTimes investigative reporter and Pulitzer Prize winner, follows a family in NYC, largely through their eyes and also the life of Disani, the eldest of eight children. It is a riveting, true story of Disani's eight years of being homeless and living in shelters as she tries to protect her siblings as well as escape the poverty and life she is living. One of the Ten Best Books of the Year 2021 by numerous publications and reminiscent of one of my long time favorites, Random Family by Adrian Nicole (NF). (I alternated between listening to and reading Invisible Child.)
Susan Butler:
The Method: How the 20th Century Learned to Act by Isaac Butler.(NF). Isaac–my son–writes this rollicking dive of the acting theory the Method from its beginnings in Russia to the end of the 20th Century. Now, don't take his mother's critical acclaim! The New Yorker said the book is "an entertaining, maximally informative new book by Isaac Butler;" The New Republic said, "compelling, meticulously new history," and Nathan Lane wrote "The best and most important book about acting I've ever read."

Midnight in Peking: How the Murder of a Young Englishwoman Haunted the Last Days of Old China by Paul French (NF). The grizzly murder of a young English woman in pre-World War II "Peking" may not have been solved because of social and political reasons, but the author figures it out. French interweaves the tale of the murder with the historical milieu of the Japanese and the social order in the city.

American Nations: A History of the Eleven Rival Regional Cultures of North America by Colin Woodard (NF). Forget the idea of the melting pot. Woodard's thesis is that the United States was settled by 11 different and rival cultures that reverberate in America today. Why is New England (Yankeedom) so different from the South? Greater Appalachia stretches much further than we generally imagine it. Written in 2010, the epilogue attempts to look into the future.

*** *** ***
If you missed the deadline but have a book to add, go ahead and send it now as I can easily add it into the list above.
And if you're still looking for reading ideas, you can always check out the MillersTime Contributors' Favorite Reads from 2021..