Reviews by Ellen Miller: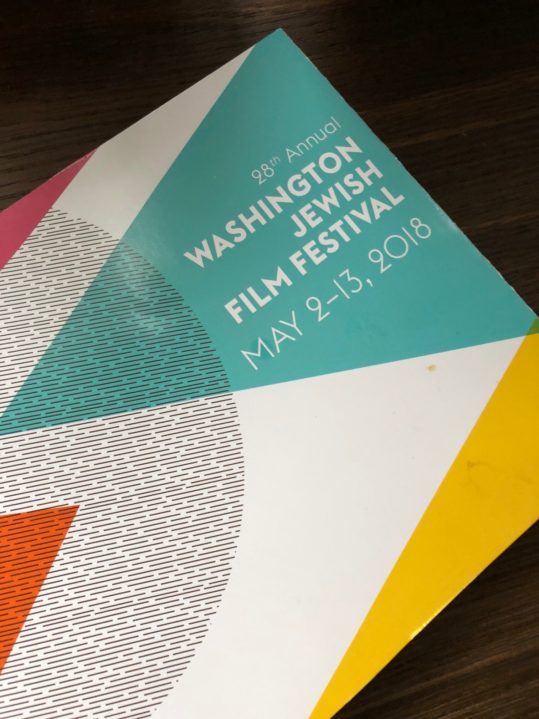 The Last Suit: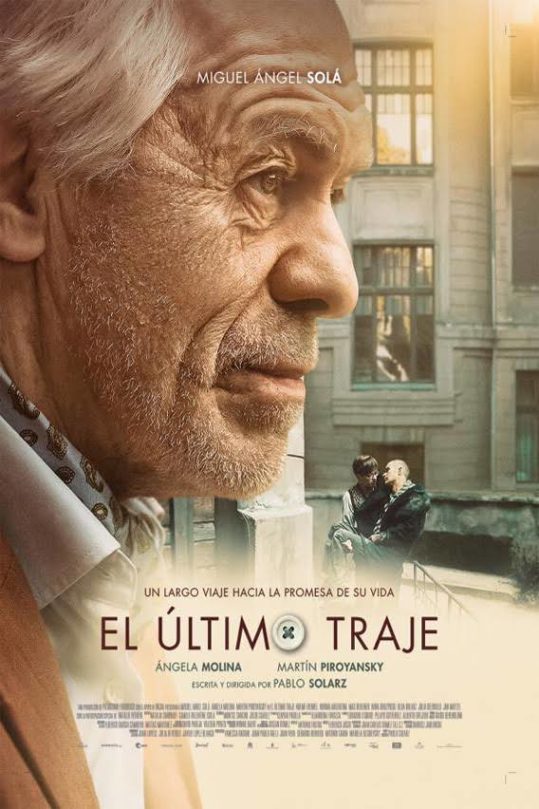 Ellen ***** Richard *****
If we used a 10 point scale on which to rate films, this one would get 15. It won the audience award at the Miami Film Festival (we missed it there), and it's easy to see why.
This movie tells the story of an 88-year-old Polish Jewish man who escaped, barely alive, from a Nazi labor camp, and after being nurtured back to life by a childhood Christian friend, immigrates to Argentina where he marries, raises three daughters and lives to old age. As he is losing his health and his daughters are about to move him into a nursing home, he leaves his home — alone — to make his way back to Poland to try – improbable as it sounds – to reunite with the friend that he hasn't seen in 70 years. The trip in an on-going saga and is full of lovely, caring people (including one estranged daughter) who help him make his way "home." It's a beautiful story.
This is a film of extraordinary exploration of character. The main character,
Abraham Bursztein, is exquisitely acted by Miguel Ángel Solá. He is a man of no
compromise, sternness, manners, practicality, and humor. Each of the characters (his daughters, the people he meets on his journey) are very well drawn and well acted. It is filled with flashbacks of both the good times of his youth and the indescribable horrors he experienced under Nazi occupation of Poland. Powered by wonderfully composed klezmer music, the film is moving and comes to a satisfying end.
The old adage "first you laugh, then you cry" is apt. This is one of the most
enjoyable films we have seen in a long time. It's a must-see.
(Ed. Note 5/17/18: The Last Suit just received the Audience Award for Best Narrative.)
Israel: Stories of Modern Days:
Ellen ***** Richard *****
The first thing I said  at the end of this documentary was "I wish had a transcript."
This film consists of interviews of 10 prominent contemporary Israel authors,
including two I have read extensively over the years – Amos Oz and David
Grossman. It was produced in celebration of the celebration of Israel's 70th
Anniversary and is brilliantly edited to discuss many topics, including the authors'
thoughts on contemporary Israeli politics, the power of literature, the connections between the historical and contemporary Hebrew language, and religion.
That makes it sound dull and dry but it was anything but.
I doubt this film will be widely shown, and that's too bad. I would definitely
recommend finding a way to listen to the incredibly articulate and thoughtful voices of the literary giants interviewed.
Longing:
Ellen *** Richard ***
This film was billed as having been nominated for 13 Israeli Academy Awards,
including Best Film, Best Actor, Best Actress, Best Screenplay etc., and it played to nearly a sold out audience in one of the larger venues during the Jewish Film
Festival.
Described as tragicomedy in which a confirmed bachelor — Ariel — learns he long ago, had a son –a 19-year-old who recently had a fatal accident. He tries to connect to the world of this unknown son by visiting his school, meeting some of his friends, and developing a friendship with teacher that the son adored. It had some moments of laughter at the silliness of some of those efforts, and there was a tug at your heartstrings occasionally as he groped his way. But for me it was boring, disjointed, and ridiculous at times. (And besides the subtitles were very difficult to read.)
When I returned from the theater I checked to see if the film indeed had won any of the Oscar Awards for which it had been nominated. Not a one. Needless to say I was not surprised. One reviewer remarked that the multiple nominations was "… simply a case of an established director being rewarded by his cronies." Sounds right to me.
Skip it.
The Hero:
Ellen **** Richard ****
A beautifully filmed (think of almost every scene as looking like a Vermeer painting — this is a Dutch film) post Holocaust mystery about the lies a father told his family about how he lived through the Holocaust. It's a complex story, sometimes hard to follow, but in the end, most of the pieces fit together splendidly.
The film begins with the prodigal daughter returning to visit her ageing father and mother in Holland. As soon as she arrives, early memories of her childhood in the home begin to haunt her, followed soon by real attacks on her and her family by a person unknown. The film delves deeply into each character, and all are well-acted. While there are a few pieces of the puzzle that we had trouble figuring out, in the end the detective work is worth it. This is an engaging and thoughtful movie.
The Hero takes the viewer through on a complicated and tightly-woven story that comes together to a explosive ending.
We saw this film with friends, and we discussed whether it fits into the category of the morally ambiguous realm of whether the end was justified. That question makes the entire film even more interesting. I won't spoil either the end of the story or our opinions about that in this review.
The film was written and directed by an Oscar nominated filmmaker Menno Meyjes who was the co-writer for The Color Purple, Indiana Jones and the Last Crusade.)
Heading Home – The Tale of Team Israel:
Ellen ***** Richard ***** (no claim of objectivity here)

Who knew that Israel had a baseball team…much less one that defied all odds to become one of the great underdog stories of the 2017 World Baseball Classic?
If you're Jewish, and love baseball, this film is an absolute must-see. (Though I suspect it will be difficult to find in any local theater.)
This is a documentary about the process and the success of putting together of a team for Israel's participation in the 2017 World Baseball Classic, the impact it had on its players, and the highs and lows of winning, and losing. There's even a role for the "Mensch on the Bench", the team mascot.
Since Israel did not have an indigenous team, they were able to select players who had a Jewish background (players whose mother or father or grandparents were Jewish) to play for the team. They discovered a number of former U.S. Major League players and recruited them, including Ike Davis, Ryan Lavanway, Josh Zeidi, and Cory Decker. The entire team was invited to Israel to learn more about their past, drum up support for their efforts with local people, and to practice for the Baseball Classic. As the story unfolds, this film becomes both a sports drama and an exploration of Jewish identity.
We took our nine year old grandson to this documentary, and he loved it too, telling us "That was amazing, I've never see anything like this."
(Ed. Note 5/17/18: Heading Home just received the Audience Award for Best Documentary.)