No movie reviews for a while. Maybe because our summer has been filled with other activities. But when we have been home and tried to find something to see, there didn't seem to be much of interest.
As readers of this site know by now, we tend to look for independent films and foreign films, and only occasionally do I write about main stream films, as there is usually enough already available for readers to find that information on their own.
Nevertheless, I do have three films for your consideration, one is a foreign film we saw in last year's Philadelphia Film Festival, one is a directoral debut, and one is a main stream film.
Ixcanul ***** (Ellen gave it ****)
I noticed that this film is currently being shown in DC (Landmark's E Street Theater) and so I'm reprinting my mini-review of it from my post about the 2015 Philadelphia Film Festival: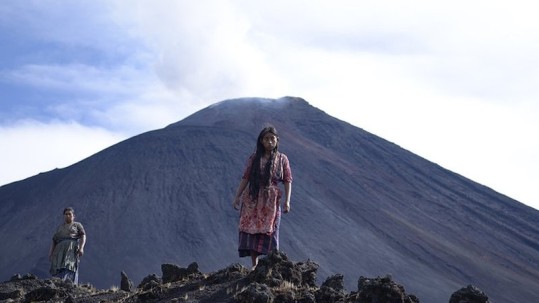 Oct. 31, 2015: "Guatemala's first ever submission for the Oscar's Best Foreign Film and a very good one. This film concerns a young Mayan girl, Maria, her family, and their difficult life in a mountainous region of Guatemala. When Maria makes an adolescent choice, the families' life becomes even more tenuous. Although the film is fiction, it feels like a documentary and was made with actors who are local people — not professionals. Particularly wonderful is the mother, both as a character in the story and how she portrays that character. This film was the winner of the Silver Bear (second best award) at the Berlin Film Festival. I suspect Ixcanul (Volcano) may be too small of a film to be widely distributed in the US. That would be a shame."
How glad I am to have been wrong about its US distribution.
Indignation****
Shown at Sundance in January of this year, this film has just been released nationwide. Based on a 2008 novel with the same title by Philip Roth, it is director James Schmaus' first film (he also wrote the screenplay).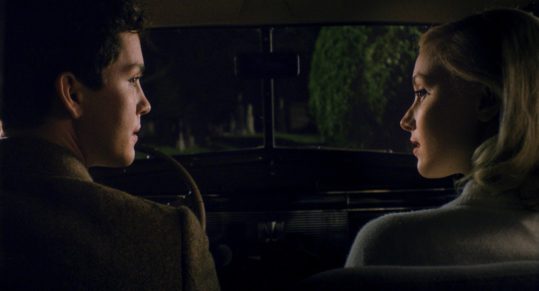 The setting is a small town in Ohio and tells (another) coming of age story. This time the main character is a Jewish boy who leaves his working class family and home in Newark, NJ to attend conservative Winesberg College.
There, Marcus (Logan Lerman) meets the wealthy (and troubled) Olivia (Sara Gadon) and also clashes with the college dean (Tracy Letts) about religion. I'll leave the details of what ensues for you to discover yourself.
But there is much to appreciate in this film. You will be come involved with both Marcus and Olivia as their stories unfold. And there is a wonderful scene (15 minutes or so?) that involves a verbal confrontation between Marcus and the dean that by itself is almost worth the price of admission to Indignation.
Good acting, good screenwriting, good directing, and a familiar but not worn out story all make for a satisfying film.
Hell or High Water****
Nothing especially new here either in this cops and robbers western, except the acting is terrific and the story has you not sure whose side you are on.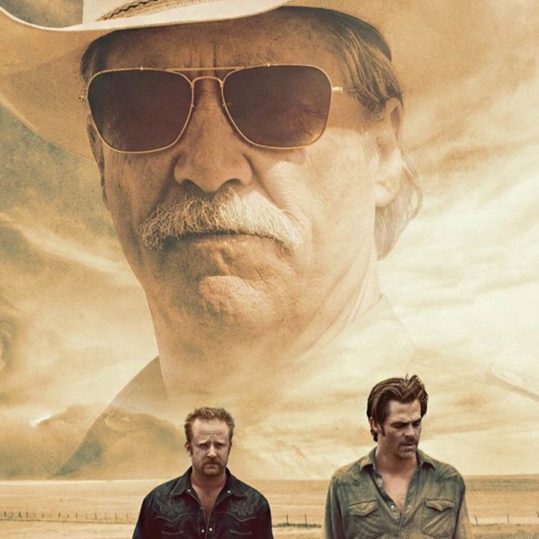 Two brothers are robbing a series of small branches of a large bank in small Texan towns to accumulate a certain amount of money (the details of why they're doing this become clear partway through the film). It seems as if they might get away with what they're doing (only taking small amounts of money from each branch) until two Texas Rangers decide to get involved.
The story, tho it takes perhaps too long to unfold, holds you, largely because of the acting, particularly the interactions between all four of the characters. The brothers, Toby and Tanner (Chris Pine and Ben Foster) have a bit of Butch Cassidy and the Sundance Kid about them and are likeable characters. The Rangers, Marcus and Alberto (Jeff Bridges and Gil Birmingham), are also crusty 'characters' who are likewise appealing, particularly Jeff Bridges.
If you're looking for a 'bit' of an old fashioned western film with some moral ambiguity, and engaging characters, Hell or Highwater will do just fine.