Tags
"By the Grace of God, 2019 Philadelphia Film Festival, American Factory, Before Sunrise, Dark Waters, Ford vs Ferrari, Knives Out, Marcel Marceau, Movie Reviews, Movies, Resistance, Streaming Movies, The Good Liar, The Irishman, Uncorked
by Ellen Miller
The last movie reviews we offered you via Millerstime.net were the dozen we saw at the Philadelphia Film Festival in October of last year. (See Philadelphia City of Brotherly Love and Good Movies if you missed that post or are looking for movie suggestions.)
It wasn't that we haven't seen some good films since our last posting, but it's a bit late to go back and review them. Some that come to mind now you have probably found for yourself. But if you haven't seen these six — By the Grace of God, Dark Waters. Knives Out, Ford Vs Ferrari, The Irishman, Saint Frances – we highly recommend them. They are all quite different from each other, but they all meet MillersTime rating of a four or five stars.
Between these and our post from the Philadelphia Film Festival, many of these are available in the "streaming" world now. But given the times we now live in, your MillersTime reviewers have to get over their "Big Screen" fascination and focus on television for movie watching. (Our TV is
currently regarded as under-sized by our daughters and probably yours would be too, but it will have to do for the moment.)
So, we are renewing our commitment to bring you movie reviews — recommendations on "screened" films. We're not sure if seeing these at home makes them different from seeing them in a theater, but we'll return to that thought as we continue to watch from home.
So settling down in the chairs in our study a couple of evenings a week, so far we've enjoyed:
Uncorked:
This is the story of an African-American family whose eldest son dreams of becoming a sommelier, despite his father's wishes that he go into the family's very successful BBQ business. The plot is somewhat predictable – family dynamics – but the acting and direction of the film creates something unique. It's set in Memphis where we've always want to spend some time, and the vibe of that city lends a lively backdrop to the story behind a quite reserved film. All and all, it's very enjoyable. Writer and Director: Prentice Penny, NETFLIX
Ellen **** Richard **** 1/2
The Good Liar: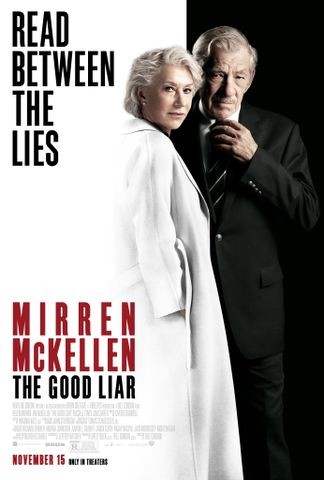 We missed this film when it was out in the theaters and were delighted by it when we saw it at home. The film is about a consummate con man Roy, played by Ian McKellan, who sets his sights not only on Russian mobsters and the like, but also on a lonely woman, played by Helen Mirren. Without giving away the plot (it's intricate and clever), let's just say that was a bad mistake on his part. Cleverly written, and of course superbly acted, you're not going to be distracted by other things around you house that need doing. Director: Bill Condon AMAZON PRIME+
Ellen ***** Richard *****
American Factory: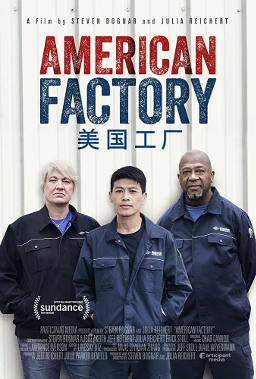 This film won the Best Documentary Feature at 2020 Academy Awards. With its pedigree – the producer is Participant Media with support from the Obamas' new film enterprise and two expert directors by Steven Bognar and Julia Reichert – you'd expect nothing less than near perfect in the telling of the story. And that's what you get.
The documentary focuses on the story of an abandoned GM car plant in Ohio, purchased and repurposed by a Chinese billionaire. It is a tale of clashing cultures, of ideas, goals, and commitments of American enterprise vs the Chinese one. The strength of this movie (told artfully through personal interviews and great documentary photography) are the interviews of both the Chinese and Americans involved in this enterprise, allowing them to tell their story. The film's approach is even handed. The issues of the future of modern day manufacturing are laid bare for all to see. It offers no answers, but it does raise questions for the future of American industry that are profound. Directors Steven Bognar and Julia Reichert. NETFLIX
Ellen ***** Richard *****
Before Sunrise: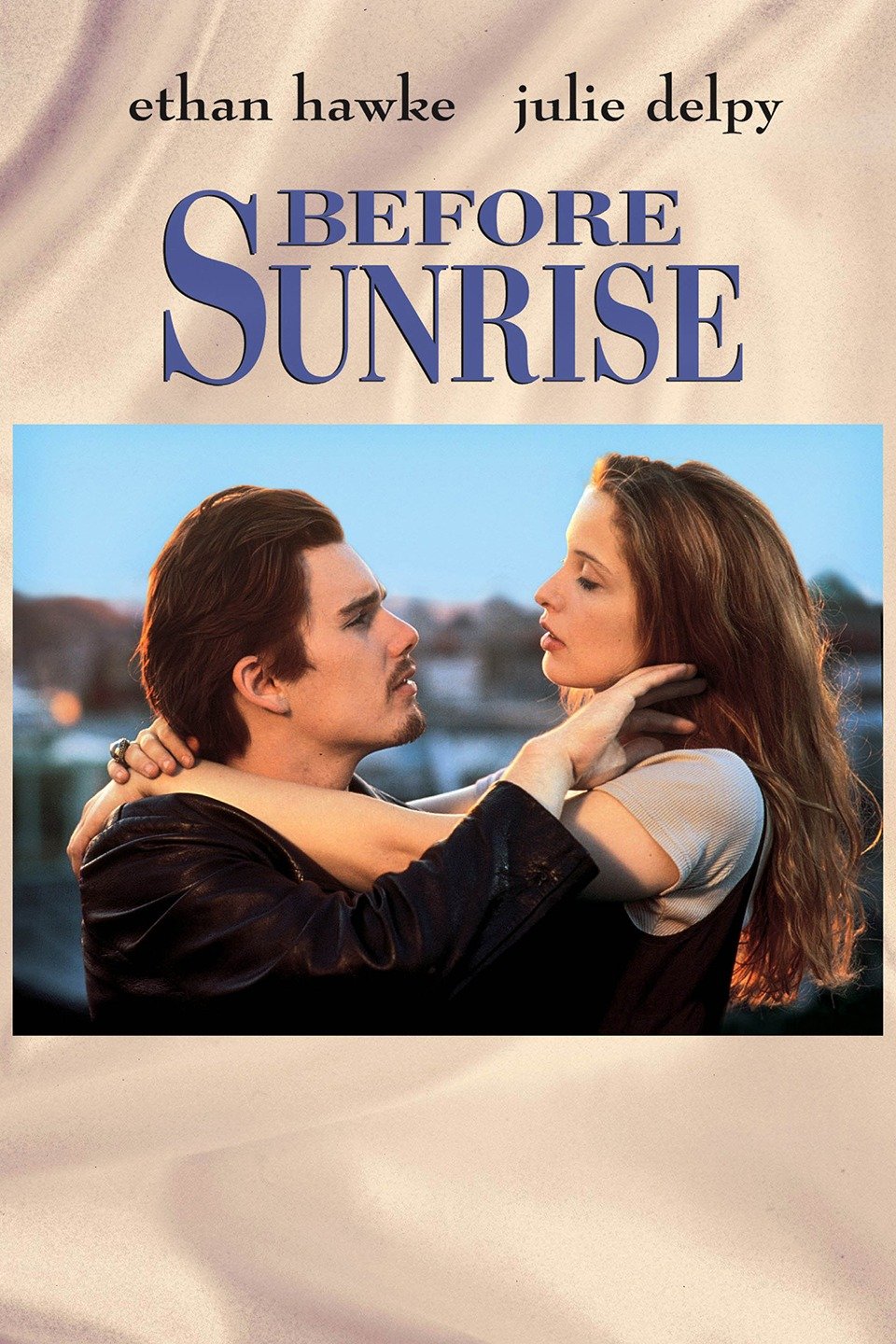 This is an older film (1995), a romance, and it was recommended on a list we found for people who enjoy travel. It tells the story of the two beautiful young people (Ethan Hawke as Jesse and Julie Delpy as Celine) who meet by happenstance on a train. Jesse is on his way back to the States, and he convinces Celine to spend 24 hours in Vienna with him. As they explore that classic city, they fall for each other. We're not going to spoil the development of their relationship or the ending, which is predictably dramatic. Their conversations about love, marriage/partnership, and the meaning of life are thoughtful and ring true. This is not the type of movie usually in our wheelhouse, but we enjoyed it. Above all, it is a movie about taking a random chance that might just change your life. Director Richard Linklater. AMAZON PRIME VIDEO.
Ellen **** Richard ****
Resistance: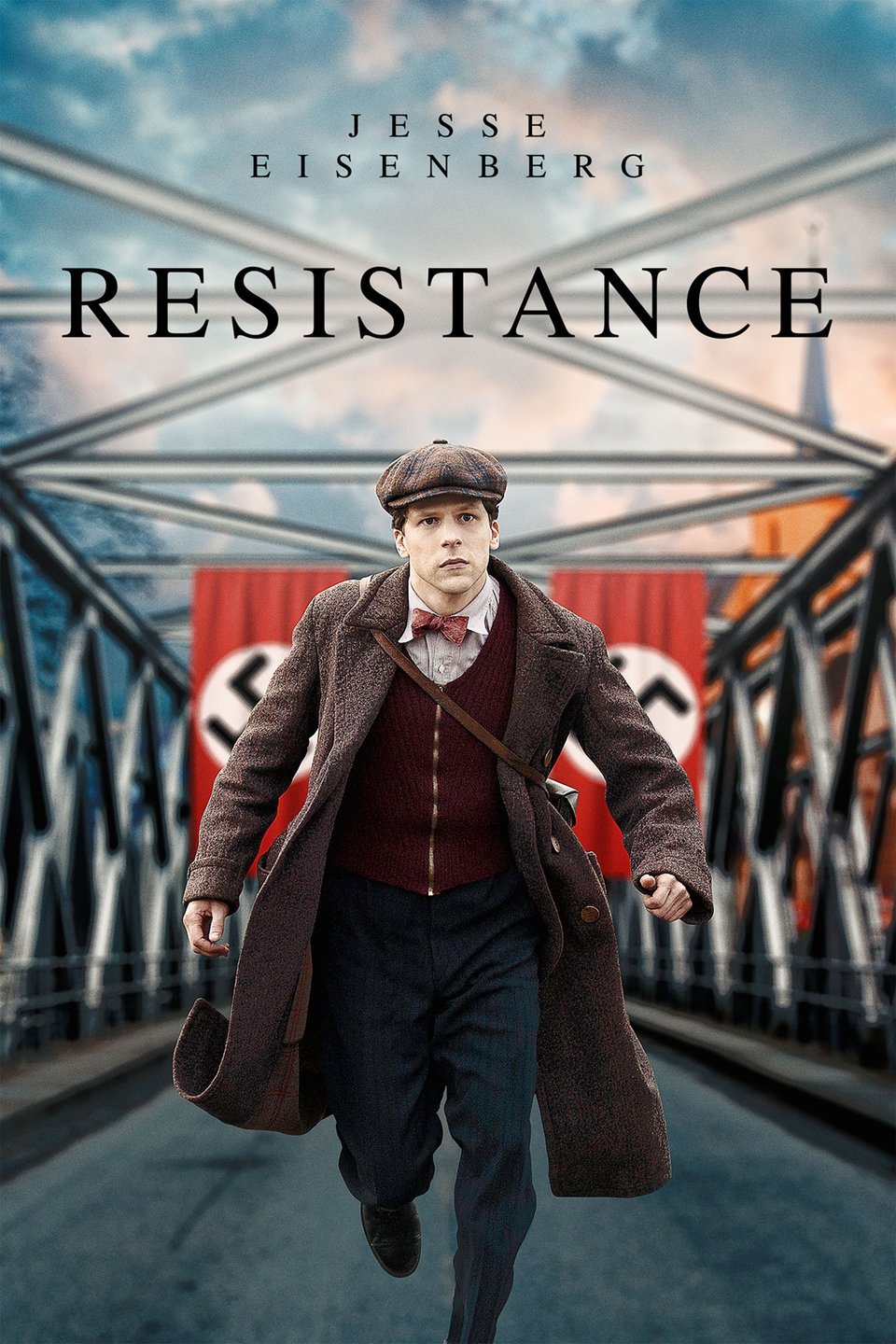 This very recently released film (AMAZON PRIME) is a Holocaust tale of bravery and selflessness in the face of supreme Nazi evil. It tells the story a young Marcel Marceau (born Marcel Mangel and played by Jesse Einsenberg). Marceau, along with his brother and other young members of the French Resistance faced peril and the horror of Klaus Barbe to rescue orphaned Jewish children of all ages. There's plenty of drama and suspense to keep your attention. This is not just another story of the Holocaust. Richard and I recalled that we saw Marceau preform many years ago, but neither of us knew anything about his past as is explored in this new feature length film.  Director: Jonathan Jakubowicz.
Ellen **** Richard ****
.** ** **
Finally, please feel free to add your thoughts (in the Comment section above or in an email) on any of these films and consider recommending others that you have seen recently and have enjoyed.