Ellen and I have long wanted to spend a month in one setting outside of Washington.
An opportunity to do just that occurred recently (in part because of COVID-19), and we were fortunate to return to a wonderful house 15 minutes outside of Sante Fe in the foothills of the Sangre de Cristo Mountains.
We have been returning to the Sante Fe area ever since our first trip there in the late 1960s, and we continue to be enchanted.
We mixed having visitors join us, including some Peace Corps friends from the mid-sixties, our younger daughter and her family, and several long time friends. We hiked, talked endlessly with our guests, explored previous haunts and new ones, ate well, and had some time to ourselves. (In particular, I enjoyed simply sitting on one of the many porches – Ellen termed it "Richard's Porch" – admiring the landscape and never tiring of what was before me.)
In Ellen's words, "what you see in the 10 photos below, and in the attached slide show, represents so much of what we love about New Mexico: the 'Santa Fe blue' sky and particularly the clouds; the absolute simplicity of adobe architecture, a landscape which ranges from flat green volcanic fields to rugged and impossible to imagine sandstorm formations; deep gorges and hiking trails forested with aspens. I've taken pictures there over the years and am not yet finished with that part of the country."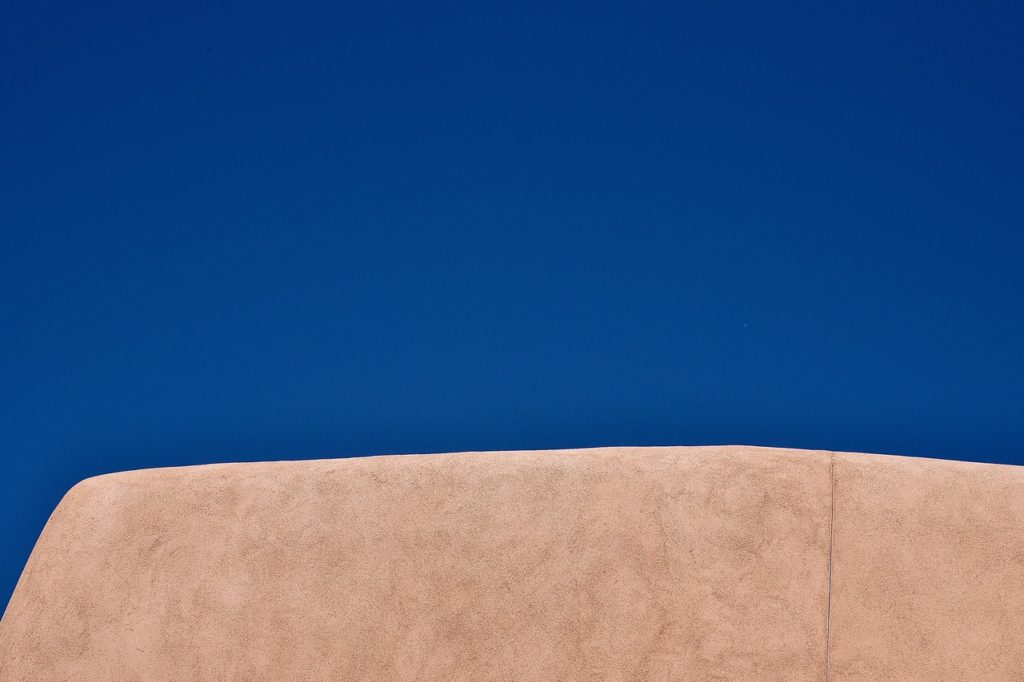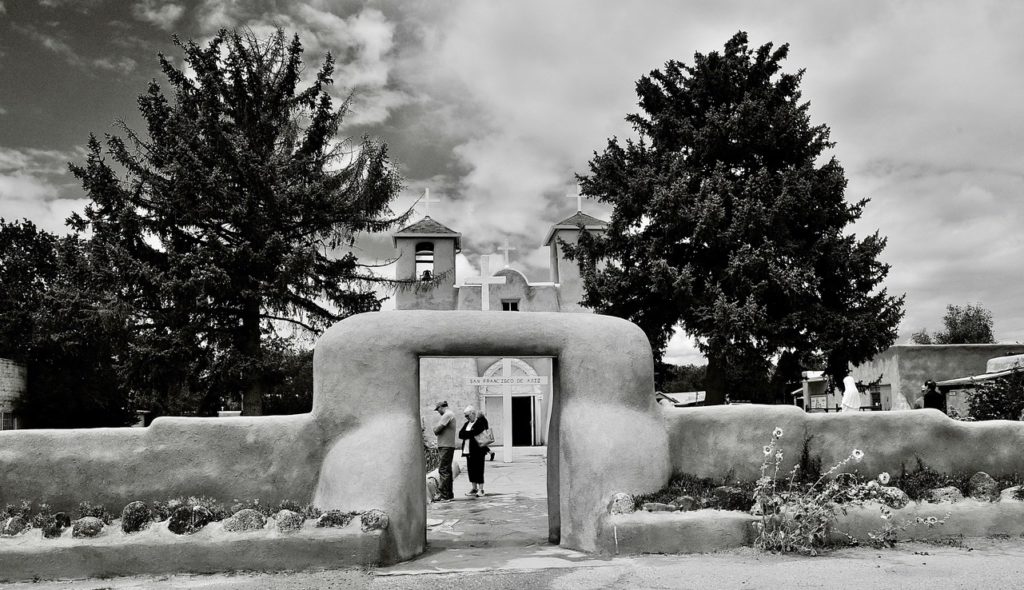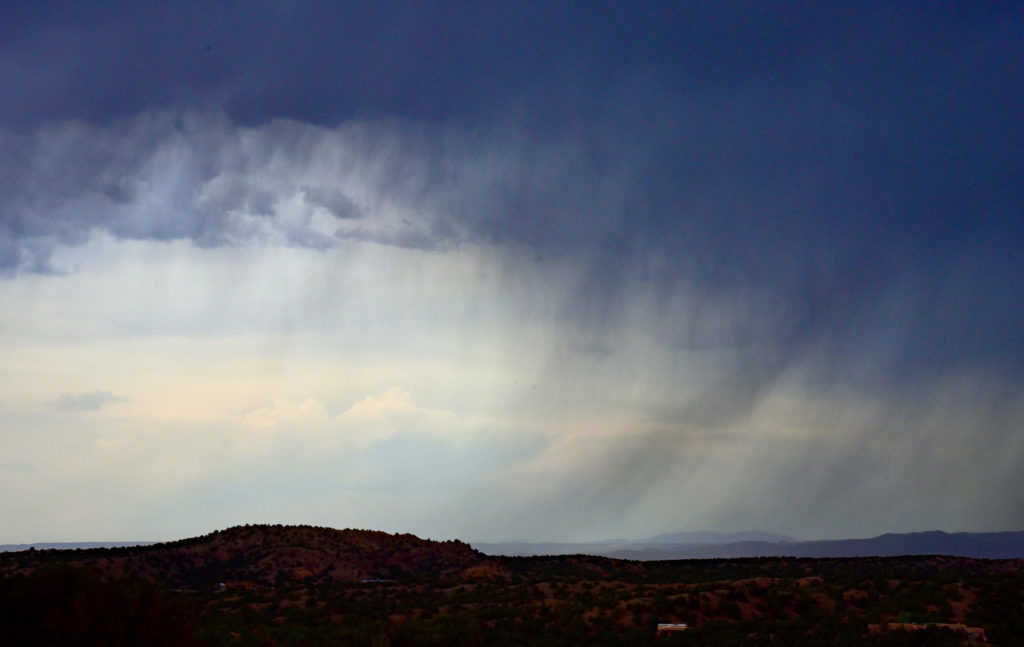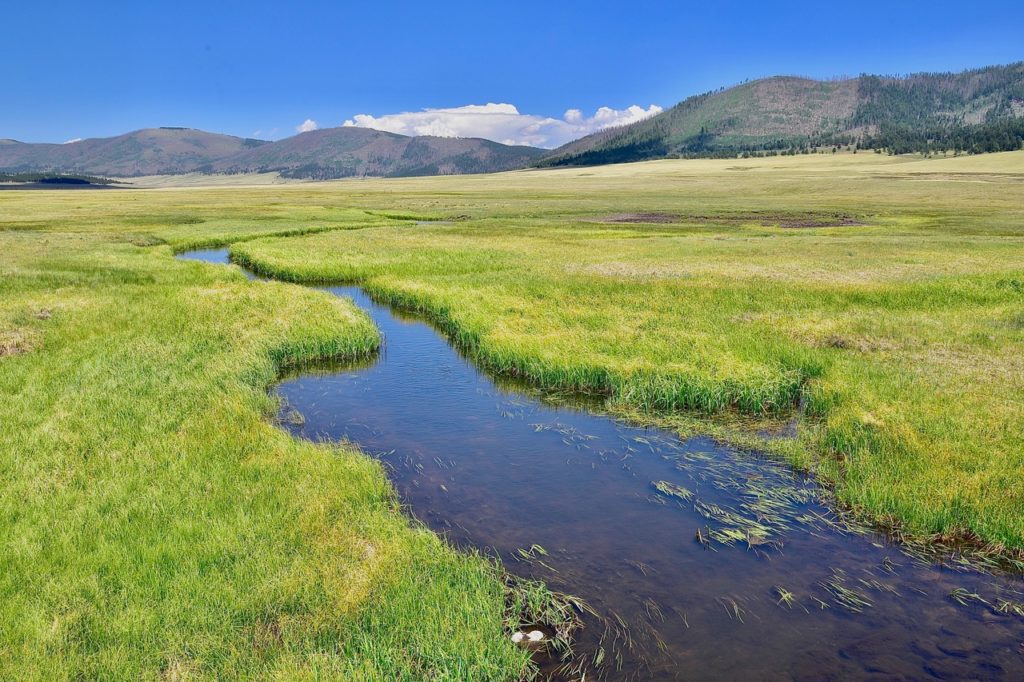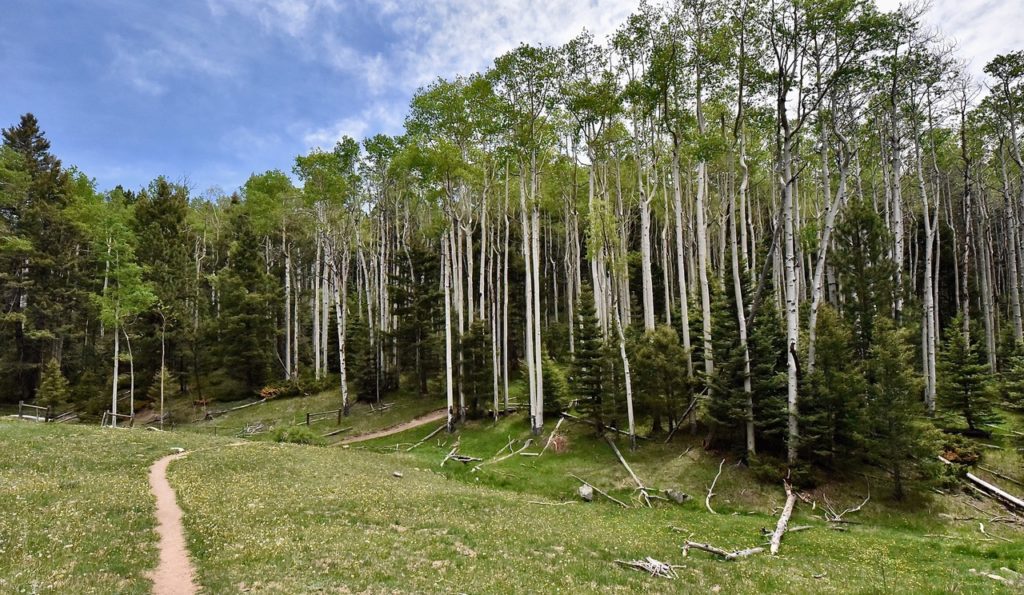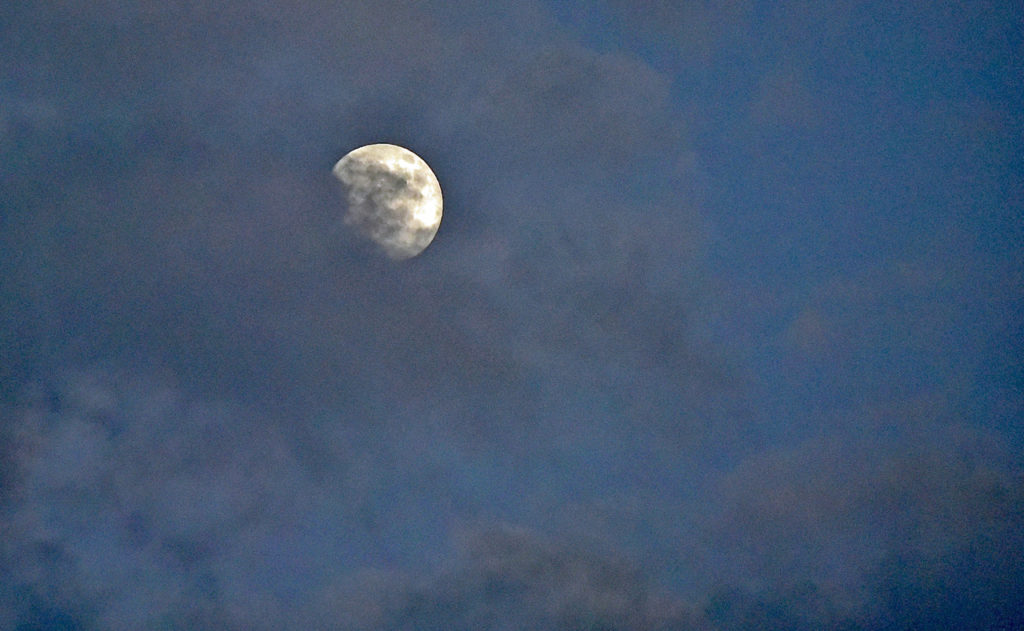 To see Ellen's entire slide show, use this link: New Mexico Potpurri.
For the best viewing, click on the little arrow at the top right of the first page of the link to start the slide show. If the slide show appears to start in the middle, scroll to the top of the page where you'll see the little arrow in a box. Click on it.
See all the photos in the largest size possible (use a laptop or desktop computer if you have access to either). They are much sharper and the larger format presents them in much more detail than the ones above.
** ** **
PS – If you haven't seen an earlier post of Ellen's photos from the Bisti Badlands of New Mexico, you're in for an unusual treat.