Thanks to our travel agent, aka Ellen Miller, we were able to get away from DC for five days after almost five months of staying at home. Ellen found a small mountain inn – The Swag – in the Great Smoky Mountains near Waynesville, NC. It turned out to be just what we hoped for – individual, lovely cabins, just a few guests (we never saw more than 20 people the four days and nights we were there), good food, careful attention to virus safety precautions, and best of all, a wonderful setting.
Ellen had never been to the Smokies – they are called "Smokies" for short but are often spelled "Smokey" Mountains by those on the western North Carolina side of the mountains. I had only once drive through them on a trip down the Blue Ridge Parkway many years ago with our younger daughter. So a week ago, Ellen and I set out on a seven-hour drive and arrived at the inn late in the afternoon to find both a setting and place to explore that more than met our needs and expectations. Plus the 70 degree temperature was almost 30 degrees cooler than what we left in DC.
Each morning, following a healthy breakfast on a porch overlooking the spectacular landscape, we'd pick up our packed lunch, a walking stick for me and two cameras for Ellen and head out for a three or four-hour walk-hike in the mountains. Several days we were accompanied by two naturalists — a husband and wife team that knew the Smoky Mountain area well and were able to introduce us to the flora and fauna (mostly flora, tho we did see one non-poisonous snake and bear scat and footprints). Other days we headed out on our own along 'well defined' trails and didn't get too lost, though one day we didn't make it back before the heavens unloaded on us.
In the late afternoons we hung out and read on the porch of our cabin and watched the afternoon rain, sometimes by a fire in one of the two fireplaces in the cabin. We'd join other guests for a 'masked' drink and then socially distanced dinners at the main lodge, usually on the porch. Returning to the cabin, we'd again 'build' a fire until either it went out or we fell asleep.
The short trip ended all too soon, and we are already planning to return to this "most visited National Park in the US," which did not seem to us to have many visitors at all.
Although Ellen had not planned to create a slide show or do one of her many photo books, once home, she found she had enough worthy photos for us to post. Below are a half dozen, and if you want to see more, which I strongly recommend, you can link to a slide show at the end of this post.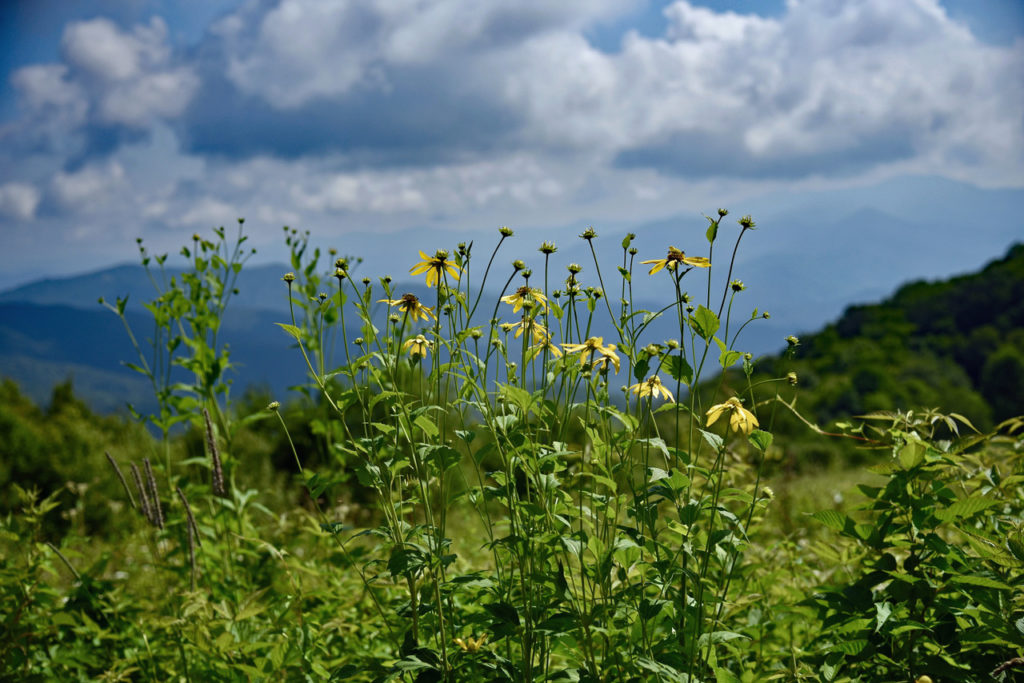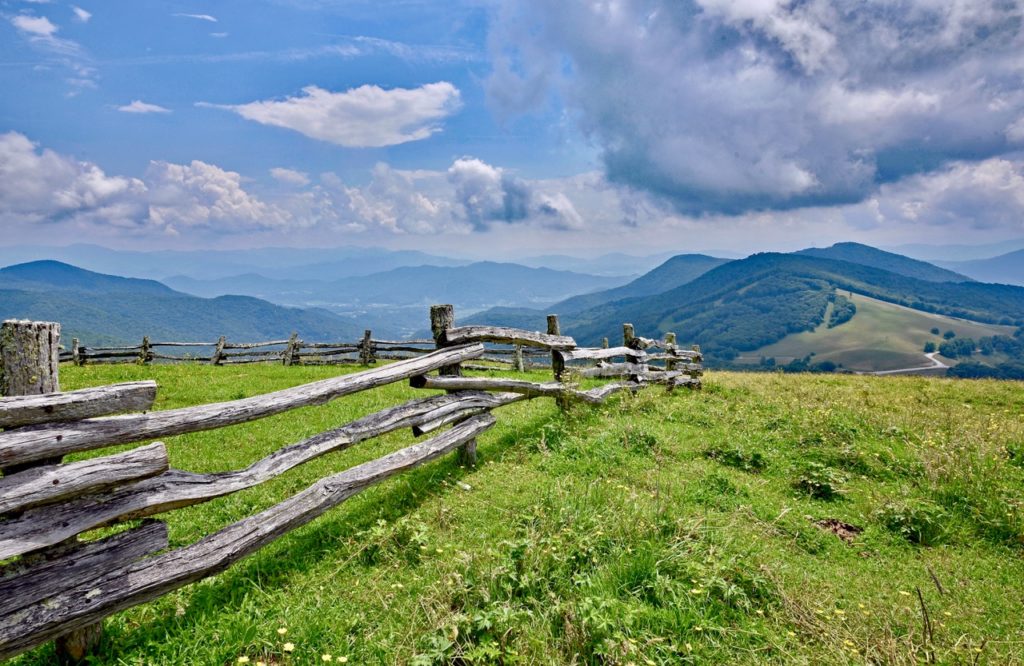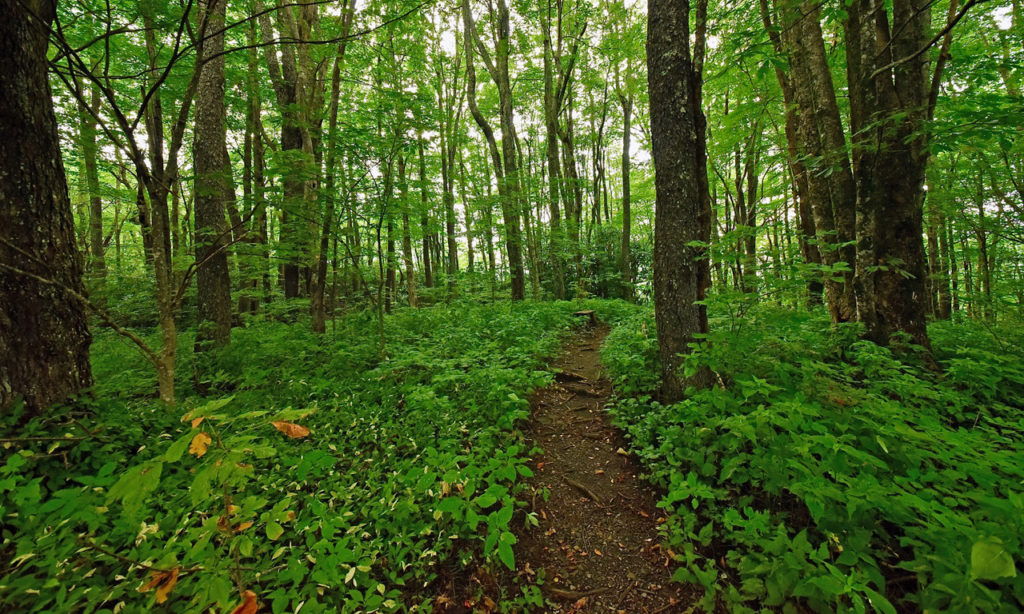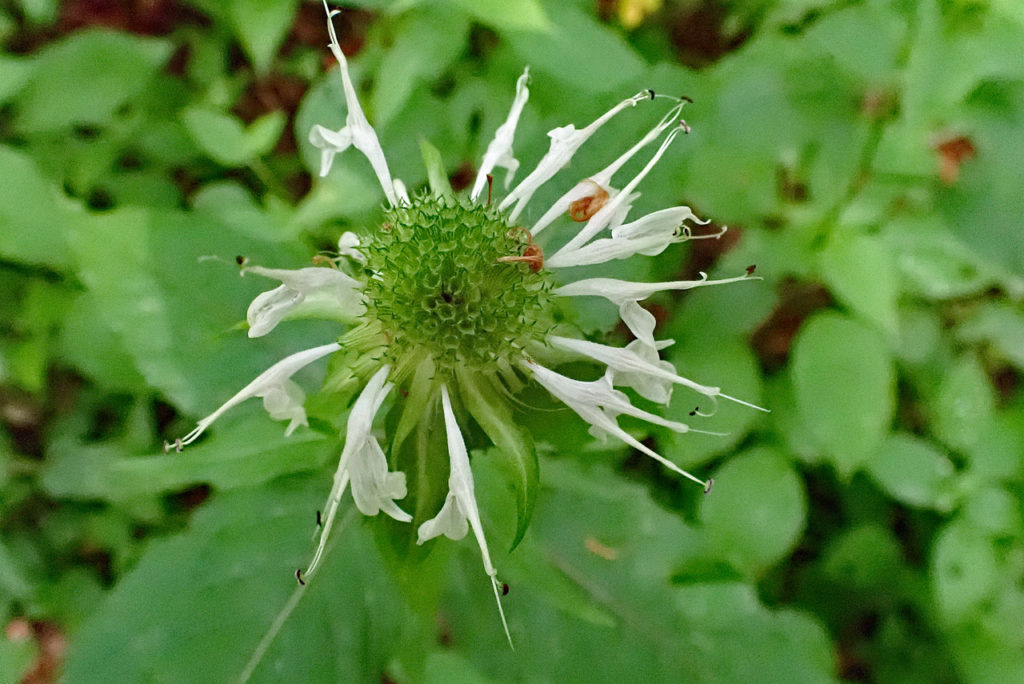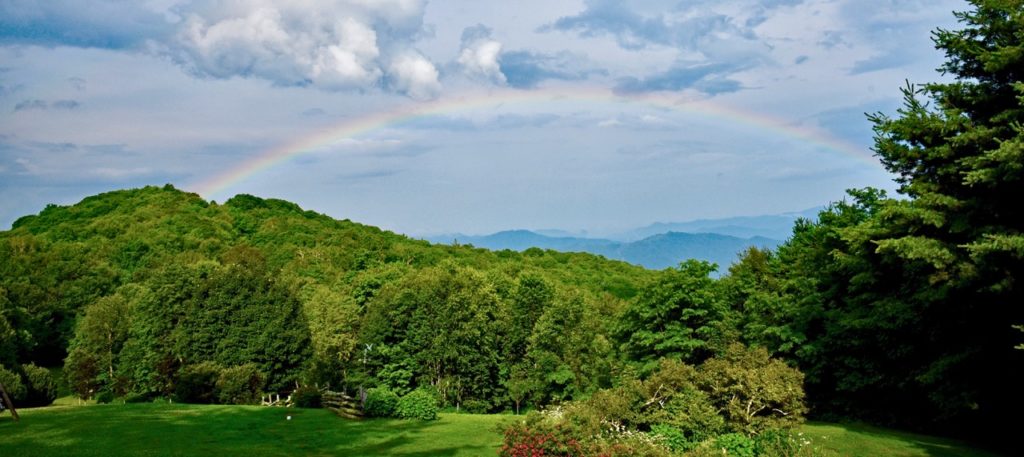 To see Ellen's entire slide show (33 photos), use this link: Thru Ellen's Lens: Great Smoky Mountains.
For the best viewing, click on the little arrow at the top right of the first page of the link to start the slide show. Definitely see all the photos in the largest size possible (use a laptop or desktop computer if you have access to either). They are much sharper and show more detail than the ones above.
Enjoy.