On a recent month-long stay just outside of Santa Fe (more on that in a future post), Ellen and I and a longtime friend and colleague were able to spend a long half-day exploring the San Juan Bisti Badlands of New Mexico.
Ellen had this area on her radar for several years (source: Atlas Obscura) as a place she wanted to see and to photograph. Using her Internet sleuthing skills, she found a Navajo Travel Group (the area borders the Navajo Reservation in northwestern New Mexico) and arranged for a guide who met us early one morning at one of the two entrances to this remarkable 4,000 acres of unusually eroded rocks (called Hoodoos) and undulating mounds in the high desert of the San Juan Basin.
You won't stumble across the Bisti Badlands (a three and half hour drive from Santa Fe), but when you get there, park your car and walk about a quarter of a mile, you will think you've been transported to the moon. The ground is easy to hike, and strange formations are everywhere. You can see how wind, sun and water have shaped everything you see and wonder at how so much of it remains standing. Put this "moonscape" against a New Mexico blue sky, and you have a natural marvel.
Our guide was wonderful, and he not only guided us through our four-hour walk through a portion of this unusual natural wonder but also shared with us many aspects of his life and his community's life, including, of course, the terrible toll of Covid-19.
We find natural beauty almost everywhere you cast your eye in New Mexico, but this area is unique in its size, scope, and the variety of its windswept beauty. We highly recommend it.
Below are a few of Ellen's favorite photos from this excursion, and if you want to enjoy a few more, see the link at the end of these 10 to access her slide show.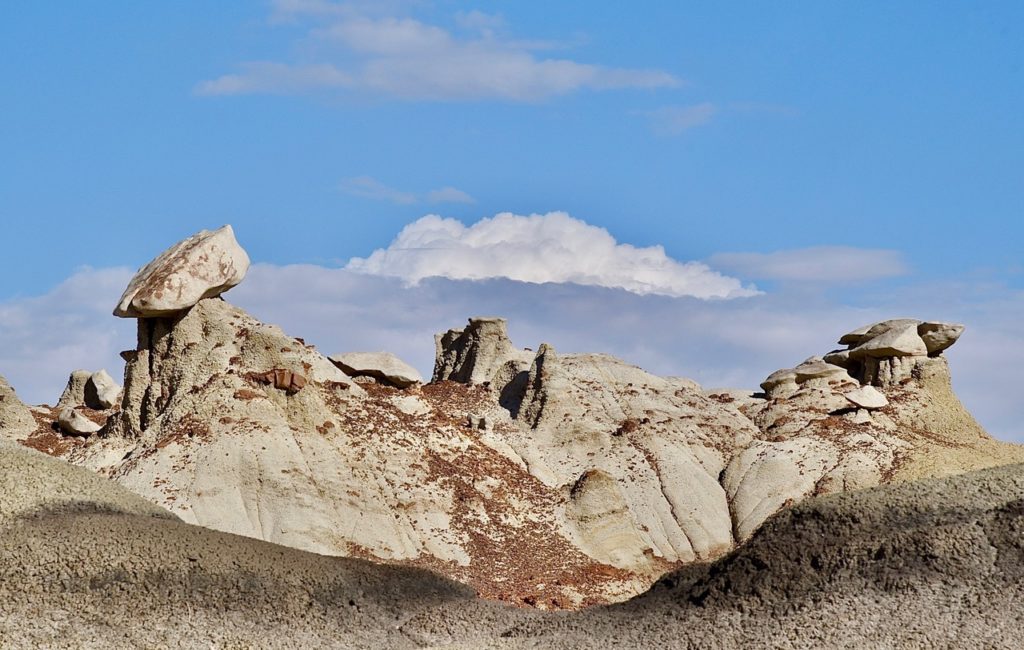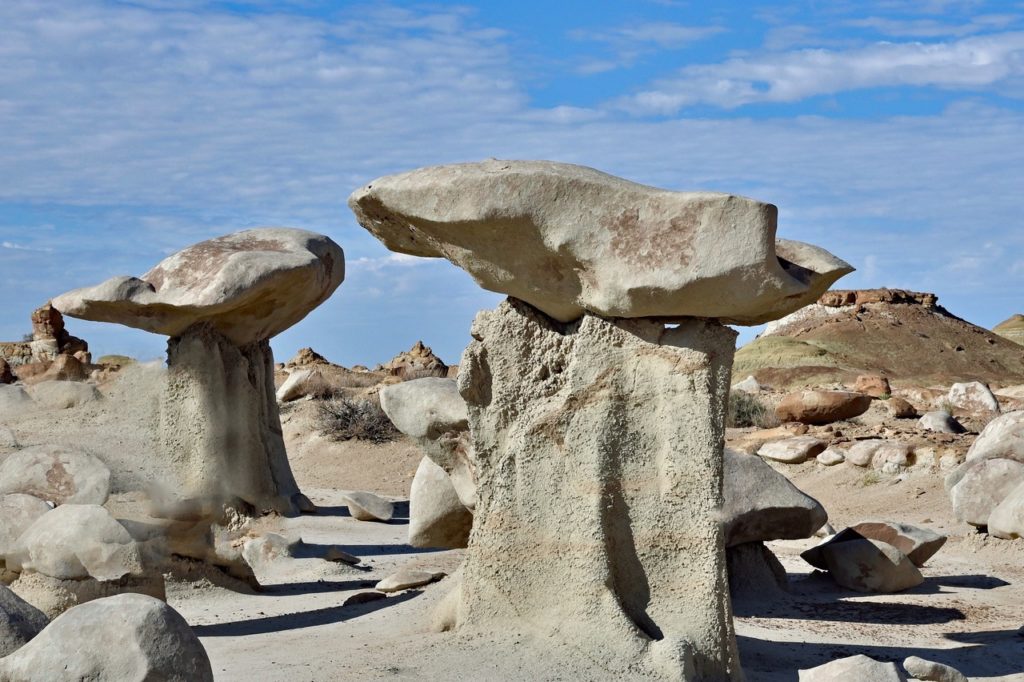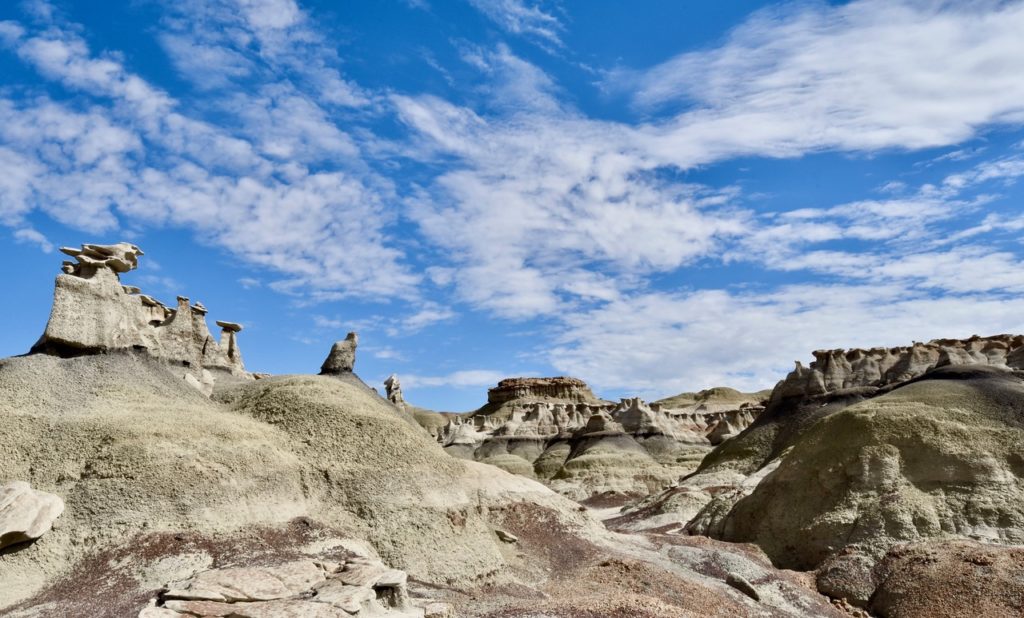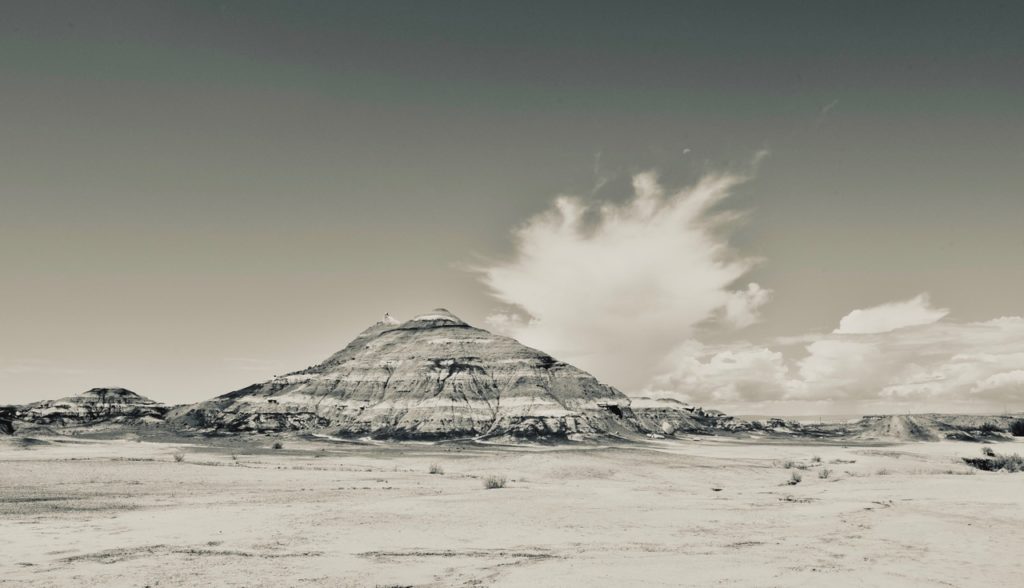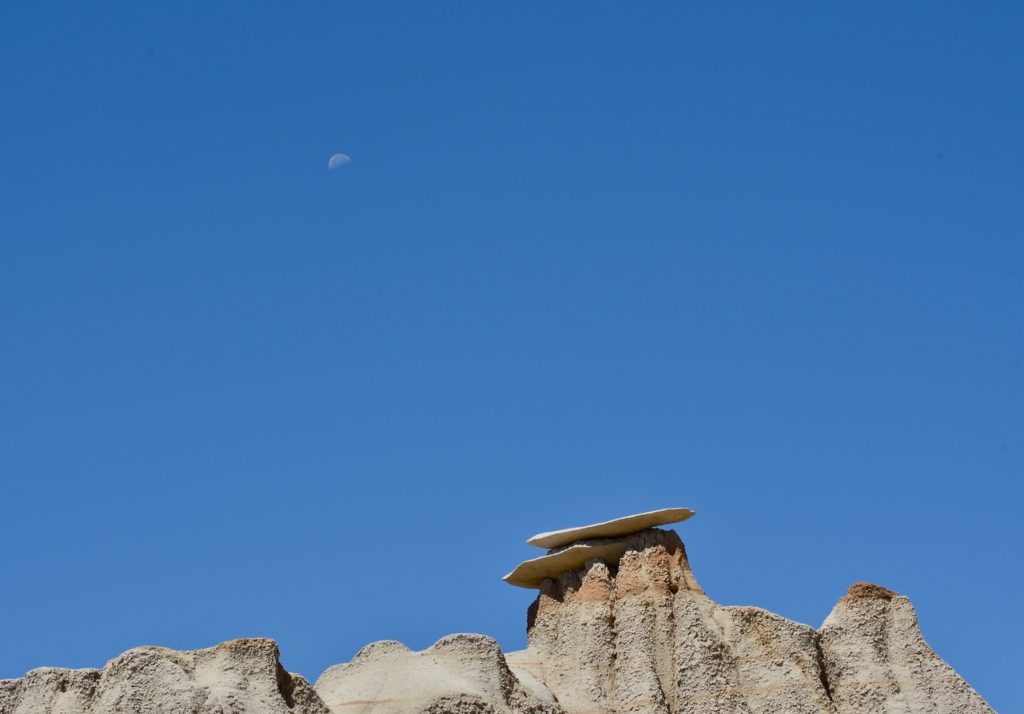 To see Ellen's entire slide show (39 photos), use this link: Bisti Bandlands Slides.
For the best viewing, click on the little arrow at the top right of the first page of the link to start the slide show. If the slide show appears to start in the middle, scroll to the top of the page where you'll see the little arrow in a box. Click on it.
See all the photos in the largest size possible (use a laptop or desktop computer if you have access to either). They are much sharper and the larger format presents them in much more detail than the 10 you have seen above. They're wonderous.