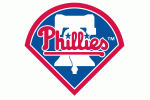 As I prepare to head to the Nationals' home opener today, I 'note' that my beloved Sox are in last place in the AL East with a 1-5 record, an improvement over last years opening of 0-6.
I also note that the Nationals are tied for first in their Senior Circuit Division with a record of 4-2. While the Nats, or any other team, could never replace my Sox infatuation/obsession, it's nice to consider that my 'home' team may be competitive this year.
Anyway, neither the Sox nor the Nats seemed to impress the contestants in this years MillersTime Baseball Contests.
Here, then, the wisdom of those who succumbed to my endless nagging to participate in the six contests: