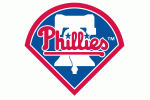 As I prepare to head to the Nationals' home opener today, I 'note' that my beloved Sox are in last place in the AL East with a 1-5 record, an improvement over last years opening of 0-6.
I also note that the Nationals are tied for first in their Senior Circuit Division with a record of 4-2. While the Nats, or any other team, could never replace my Sox infatuation/obsession, it's nice to consider that my 'home' team may be competitive this year.
Anyway, neither the Sox nor the Nats seemed to impress the contestants in this years MillersTime Baseball Contests.
Here, then, the wisdom of those who succumbed to my endless nagging to participate in the six contests:
2012 MillersTime contestants think that the World Series will be between the Phillies and the Angels, with the Angels prevailing.
(Warning Note: Last year contestants, not all the same as this year, thought the Red Sox and Phillies would be in the WS with the Sox winning. Remember what happened there: neither made it into the WS, where the Cards beat the Rangers. How many predicted that? Only one person had the Cards winning the WS, and only one person had the Rangers losing it.)
As for some of the other predictions this year, almost everyone, except four brave souls, thinks the Nats will do better this year, winning five more games and going 85-76.
Most folks seem to think the Yanks will do better than the Sox , predicting a 94-68 record for those Bronx outlaws and a 90-72 record from our heroes in the Fens.
To see all the predictions from the 43 contestants this year, see
2012-Final-Predictions(8) – open using Excel.