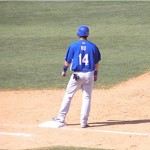 by: JamieD 9/3/10, Total ProSports.com. (If you've never seen, or want to see the Abbott-Costello piece Who's on 1st: http://bit.ly/1mV1fyH)
Baseball Fans:
Now that it is officially 2015, and we are all freezing, my thoughts naturally turn to the upcoming baseball season and the annual MillersTime Baseball Contests.
And I'm asking for some help.