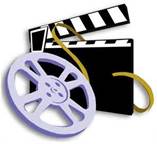 Thanks again to BS and FH for suggesting that we hear from others about what they're watching and enjoying during these troubling times.
So here's the first list, and as soon as 15 more of you send in your choices, I'll post a second version of this. Send me your recent most favorite movies and/or TV Series at Samesty84@gmail.com.
Anita Rechler:
Da 5 Bloods, Spike Lee (Film). Absorbing storytelling, intense performances make this worth watching. Though long, it kept our attention and offered lots to discuss with friends who also watched the film. Note: there is a significant amount of violence.
My Brilliant Friend, based on the book, Italian with sub titles (Film). A saga with lots of characters that centers around two friends who grow from childhood to adulthood in Napoli. Lots of subplots, commentaries on gender and socio-economic disparities, mid-20th century southern Italy, and twists and turns in relationships (business, romance, family feuds) kept me interested. Note: the subtitles are not always easy to read.
Schitt's Creek (TV Series) is funny, sometimes poignant, full of social commentary and quirky characters. The story of a wealthy family that loses it all, moves to small town they purchased back in the day as a joke, and live in the motel. It comes in short doses. Perfect for binging or watching an episode or two before drifting off.
Annie Orgad:
Only show I would add to Edan Orgad's submission below is This is Us. (TV Series).
Bill & Kay Plitt:
Kay and I were "fishing" for a film tonight, having seen most of the ones on your second round (Movie Favorites – May 27, 2020) and loved all of them that stood the test of increasing the levels of depression that surround us. We were looking for "feel good."
The Secret of Roan Inish (Film) is fed from a novel called Secret by Ron Mor Skerry. Here is the description: "Fiona (Jeni Courtney) is a young 10 year old Irish girl with an unusual family history, including a long-missing baby brother. When she goes to live with her grandparents on the west coast of Ireland, Fiona hears stories about her ancestors, tales that involve mythical creatures called selkies who can shift from seal to human form. After Fiona ends up on the small island of Roan Inish, her family's ancestral home, she believes she may have found her little brother living by the sea."
Fiona is really the star of the film, but each of the five main characters of the story, are unique. She carries the story with her indefatigable faith in the legend. The secret is shared by elder story tellers of this fishing village located off the coast of Ireland. The penny flute and other Irish instruments weave a legend with inspiring music and wonderfully timed photography and blends the natural world with the world of fantasy . IT is a beautiful story, gentle and sweet based on the novel.
It's on Amazon Prime. It was filmed in 1994, and you may have seen it long ago. It really does need the big screen and good speakers that grab the gift of photography and music it shares.
Brandt Tilis:
Last Dance (TV Series). WOW. Watched the first episode last night. This is the Michael Jordan documentary.
Carrie Trauth:
For Life. (TV Series). This was inspired by the life of Issac Wright Jr. and is a fictional series about a legal and family drama. The main character is in prison and becomes a lawyer who helps other inmates while he fights his own sentence for a crime he did not commit.
Unorthodox (Film – four episodes) tells the story of an orthodox woman who flies from her arranged marriage to start a new life.
Chuck Tilis:
Broadchurch (TV Series). Incredible acting (especially by Olivia Colman–who I didn't know has won numerous accolades including an Academy Award, three Golden Globes and SAG among others), cinematography, and sound are actually at the heart of this three season detective series taking place in England. Warning–the plot lines are dark but bring home the conflicts of the more disturbing aspects of real life.
Money Heist (TV Series) A crime drama from Spain about a group of thieves who rob Spain's most secure financial institutions. The plot, though, weaves its way from politics to corruption to interpersonal relationships to create a four season TV series, with a fifth supposedly on way– that is a real "page-turner."
Edan Orgad:
TV Shows that come to mind – Fauda, Ozark, Peaky Blinders, The Witcher, Stranger Things, and Narcos (and all related series to Narcos).
Films – Once Upon a Time in Hollywood, Venom, Zombie, Land Double Tap (cult following movie), The Irishman, Angel Has Fallen, Equalizer 1 and 2…
Elizabeth Tilis:
TV Shows: Ozark, Billions, Luther, and Workin' Moms.
Ellen & Richard Miller:
Our Movie Reviews Are Back – April 7th
Eight More Films, Plus a Guest Review – May 9
Emily Nichols Grossi:
Broad Church (TV Series)
Happy Valley (TV Series)
Both are crime dramas from UK. Dark but excellent acting.
Also enjoyed Rebellion (TV Series) and Normal People ( TV Series) – both set in Ireland.
Ethel Geisinger:
The Money Heist (TV Series). Spanish with English subtitles and tells a most compelling story with incredible character development and absolutely thrilling and nail biting action. You will sans doute fall in love with every single character and marvel at the twists and turns in the plot. It was, interestingly, a flop in Spain but turned Europe and the U.S. on its ear as the trailer shows.
The Winslow Boy (Film) Based on a true story with a first rate cast that takes place in WWI England. It captures a period very different from our own but not so alien as to be unfamiliar. It has a great cast and, although the finale isn't really ever in doubt, it is completely satisfying.
Fruzsina Harsanyi:
Self-Made: The Enduring Legacy of Madam CJ Walker (TV Series). CJ Walker was America's first self-made woman millionaire. She was a black washerwoman, born in 1867 just after the Civil War, who became an entrepreneur, philanthropist and social activist. This four-part Neflix series is based on a book by her great-great granddaughter.

It's an amazing story of someone who had a dream and perseverance and a belief that making money should be for profit and "to help your neighbor." In her case, helping her neighbor meant bringing dignity and options to black women's lives. She did this by creating a beauty product for hair that was sold door-to-door by women "sales agents" and in hundreds of salons across the country. She opened a factory and met with investors in an era when women, let alone a black woman, did not do that. She promoted a standard of beauty, she said, that was not the beauty of the "Gibson girl", but the beauty of "women that look like me." Her daughter opened the salon in New York City and was a figure in the Harlem Renaissance.
With Octavia Spencer (The Help, Hidden Figures) as Madam CJ Walker, supported by a great cast, this is a film worth seeing and reflecting on.
Jimmy2Wires:
With all that is going on, I started watching some things about James Baldwin. A documentary called Take This Hammer. A PBS show called The Price of the Ticket. A movie called I Am Not Your Negro. It all started when a video came up on my computer about a debate he had with William F. Buckley at Cambridge.
Lance Brisson:
Orphan Black (TV Series). By the time Lane and I finish (five seasons with 10 episodes each) we will have streamed all 50 episode on Amazon. The title has nothing to do with the current controversy about race
Wikimedia.org says: Orphan Black is a Canadian science fiction thriller television series created by screenwriter Graeme Manson and director John Fawcett, starring Tatiana Maslany …" Google "Orphan Black" for interesting information.
Lydia Hill Slaby:
Zoey's Incredible Playlist (TV Series). I'm going through the slow loss of my father as he loses his memory and slowly his personality. This is a lovely (and funny) example of how another woman is handling the slow loss of her own father, which is why it was recommended to me in the first place.
Madame Secretary (TV Series). The relationship that Secretary McCord (Tea Leoni — who does a wonderful job) has with her husband (Tim Daly — also great) is a magnificent example of how a modern power couple can make it all work (life, family, job, passion, etc.), which is what pulled me into this show in the first place. But given the debacle that is now our foreign policy, it's lovely to witness how an empathetic and strong diplomat navigates the waters. Yes, Hollywood, but the personality and compassionate driving force behind the decisions are more interesting than the scripted results.
Mike & Linda Weinroth:
A Place to Call Home (TV Series). We've been binge watching all 56 episodes and particularly enjoyed this series.
Unorthodox (Film – four episodes). Enjoyed this too.
Sam Black:
Chernobyl (TV series). Gripping and clear, well-acted, at times intensely personal, much easier to understand than the book.
Line of Duty (TV Series). Thrilling contemporary crime series set in England. Edge of your chair stuff. Influenced by Helen Mirren's series, below, which set the bar.
Prime Suspect (TV series – multiple years starting in 1992).  All starring Helen Mirren and set in London.  Amazing how contemporary they still feel. Sets the highest bar for police investigation drama. Deeply influential on later crime video and ilm efforts. Very good on evolution of the career of the main character.
Unorthodox (Film in four episodes). Superb acting; story of a young Hasidic wife who fled NYC for Europe to escape her community; culturally revelatory.
Samantha Tilis:
From her mother: "Samantha (age 4+) is very into The Little Mermaid (Film – animation).
Sean McLaughlin:
One, thing that I really like is Netflex's Queen of the South (TV Series). I am on the 4th year of episode's and am terribly "hooked." About a woman in Mexico from a poor background who becomes THE drug king (queen) of Mexico and moves to the USA (New Orleans). Great acting! Great show! I am hooked!
Watched Ozark (AmazonPrime TV series)….very good! About a dad in a family who gets the family in a real mess.
Watched Sneaky Pete in another TV Series on Amazon Prime about a con man who takes another man's identity (from jail) and uses his identity. Great show!I loved it!
Da 5 Bloods (brand new Spike Film). About guys going back to Vietnam to bring back one of there guys and to find the 'gold' they left behind. It is their story. It is good but hard to watch! I loved it. But others did not!
Susan Butler:
Da 5 Bloods is Spike Lee's newest Film. It is an anguished retelling of the Vietnam War, it's ramifications on those who fought it, and a plea that we should not forget who really suffered. Delroy Lindo gives an unbelievable performance as a Trump loving veteran suffering from profound PTSD. The movie is a bit long, and while it has some humor, it is a very serious film.
Last Tango in Halifax (TV Series). Ah, love among the older set. With a cast led by Derek Jacobi and Anne Reid, what could go wrong? Essentially a comedy, there is a lot to chew on, because the characters are very complex. There are three seasons on Netflix (and I think it is now on PBS), and there is at least one more season. Every now and then I wish we had put on subtitles; that Northern British accent can be hard to decipher.