I'm often struck by how many people have never been to Santa Fe.
When I mention that we're headed there, which we've done every few years since the early 70s, the two most common reactions I hear are "we've never been there," or "that's one of our favorite places."
Whether you want to explore a city and an area that is unlike any other place in the US, or if you just want to relax and enjoy some place quite different from your usual daily haunts, I suspect you'll be delighted with Santa Fe and its surrounding area.
We never seem to tire of it. The soothing, low-rise adobe houses and buildings, the crisp, clean air, the open spaces and the surrounding hills and mountains, the myriad of aromas, and the mix of cultures are just part of what pulls us there. Depending upon your interests, you can spend days exploring the art, in the summer there is the Santa Fe Opera and other music offerings, and there are always opportunities to learn more about the Indian culture.  The food is terrific (see previous post for just a few of the many choices you have), and much of it is not very expensive. If hiking and outdoor activities are your interest, that's available too. And if shopping is (one of) your interest(s), start in the main square, wandering by the wonderful Indian crafts laid out on blankets. Then you can go straight to Packards to see the best of what is available from the southwest.
Or, as we mostly did this time, you can simply put your feet up and read and catch up with yourself, your partner, and your friends. For us, it's all about the place itself.
Here are a few of Ellen's recent pictures that hopefully capture some of what we feel about Santa Fe.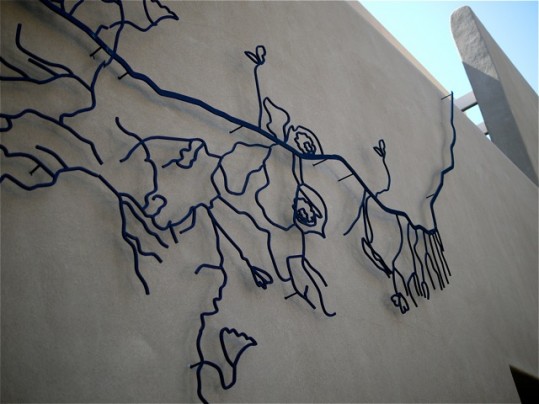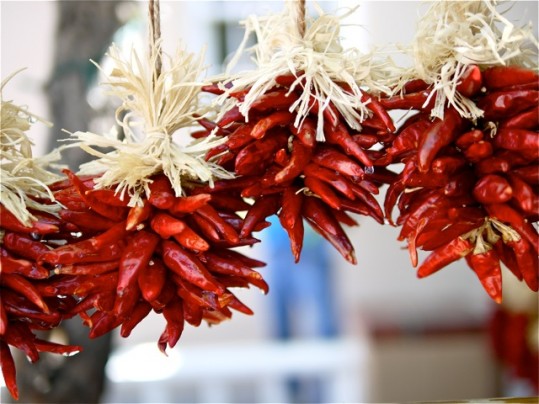 And then pix from where we stayed: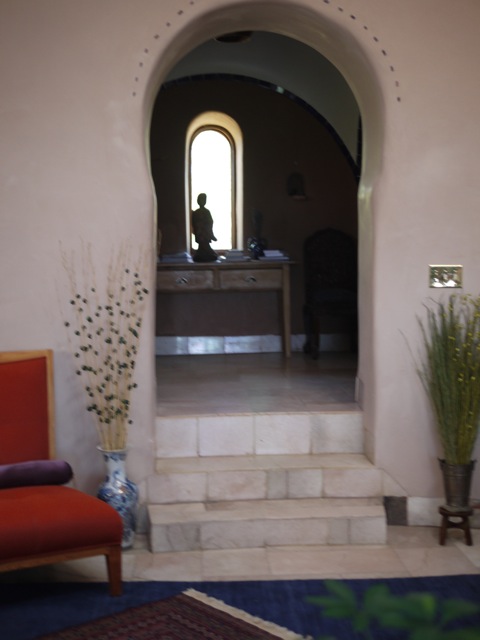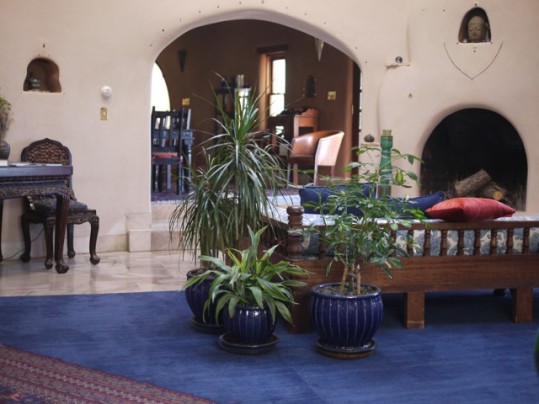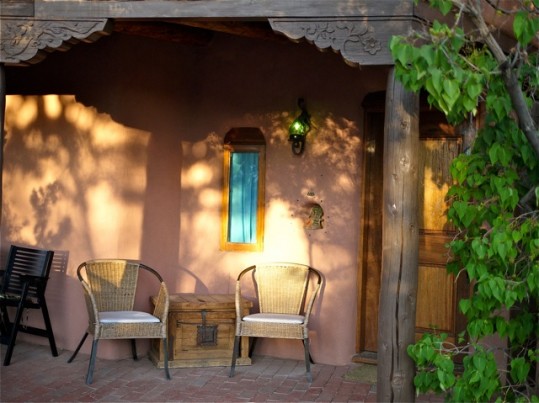 The Group, friends for more than 40 years:
And if you haven't seen enough, I'm adding nine more of Ellen's Santa Fe photos from a trip there in 2009.