Tags
"A Long Day's Journey", "A Private War", "All Square", "Amin", "And Breathe Normally", "Birds of Passage", "Egg", "Everybody Knows", "Green Book", "If Beal Street Could Talk", "Overlord", "Roma", "Shirkers", "Shoplifters", "Sofia", "The Guilty", "Transit", "Treat Me Like Fire", "Widows", "Yommedine", A.B. Shawky, Alfonso Cuarno, Asghar Farhadi, Ben Is Back, Cannes Film Festival, Films, Gustav Moller, Isold Uggadottiir, Jakob Cedergren, Javier Bardem, Julia Roberts, Lucas Hedges, Maha Alemi, Mahershala Ali, Marie Colvin, Mathew Heinerman, Meryem Benim'Berek, Movies, Penelope Cruz, Peter Farrelly, Peter Hedges, Philadelphia Film Festival, Rady Gamal, Rosamund Pike, Sundance Film Festival, The 27th Annual Philadelphia Film Festival, Toronto International Film Festival, Venice Film Festival, Viggo Mortensen, Yalitza Aparcio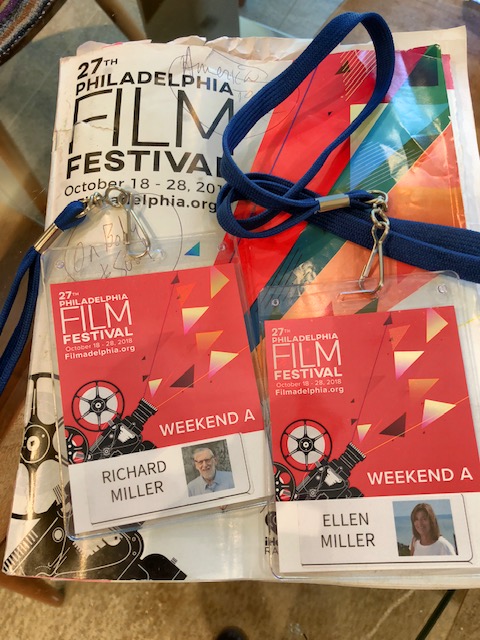 Reviews by Ellen Miller:
We continue to enjoy everything about the October annual Philadelphia Film Festival (from which we returned recently): the selection of films; the ease of getting into them; the proximity of all the theaters for easy walking between them; and our long-time Philly based-friends and their friends with whom we have seen dozens of films over the years.
This year was no different. Over the course of the first weekend, we saw a total of 12 films (our goal had been 13, but I called "uncle" at the end of the 12th one!), and of this total five were outstanding; and four were very good. Only one or two didn't seem to meet their own objectives, or, in one case, the film didn't match the description. (And be sure to watch out for the late night films that operate under the genre of "Graveyard Shift." You might just end up in a horror film!)
One of the things we've learned over the years, especially when we go to a film festival and see multiple films in just a few days, is that we enjoy many different kinds of films and that for us a five-star review can go equally to a big box office, big studio type film where the public appeal is obvious, to a small, independent, foreign film whose goal is small but compelling. And we use a set of criteria for our evaluations that we learned from a Washington Post film critic: What was the director trying to do? Did s/he do it well? Was it worth doing? All the films we rated four or five stars met each of the these criteria with flying colors.
Trust us on these films. When they come your way, and most of them will, go see them.
Here are those with five stars from both of us:
Ben Is Back *****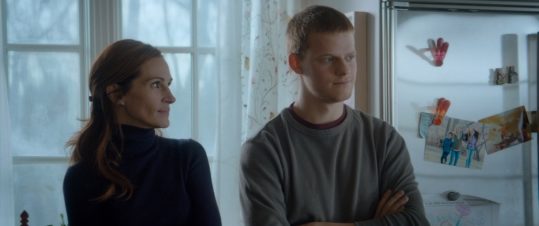 Most opening night films, such as this one was, tend to disappoint, but
not this time. This one is a tautly told story of a Mom (Julia Roberts) desperate to help her drug-addicted son (Lucas Hedges). It is as intimate portrait as you are likely to find on the ongoing opioid addiction and what it does to families. It's a powerful story, brilliantly acted (though it took me a few minutes to "get over" Julia Roberts, the actress), tightly edited, and an emotionally searing film that leaves you gripping your seat until the end.
The film was written and directed by Peter Hedges, Lucas Hedges' father. He spoke and answered questions at the end of the Opening Night screening, and it was clear from the audience's comments that the film struck a powerful note for many of those in attendance, particularly individuals who had personal connections to the opioid crisis sweeping the nation.
Green Book *****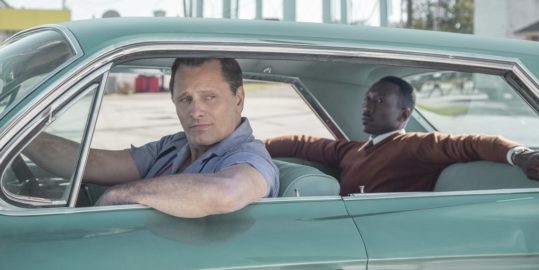 This film just makes you feel good, really good. It takes place in the early 1970's and is a portrait of racial tolerance in the making. Mahershala Ali (as Dr. Don Shirley) plays a world class concert black pianist who hires the Bronx born, Italian-American, Viggo Mortensen (played by Tony Lip) as his driver for a concert tour in the Deep South. Together the pianist and his driver negotiate the racism they find along the way and emerge better people for it. This film will be compared to Driving Miss Daisy, but this version has more humor and quirkiness to it than its predecessor. It feels genuine, and both actors, along with the writer, are responsible for a heart warming and delightful viewing experience.
(Writer and Director: Peter Farrelly. USA – Many Audience Awards, including 2018 People's Choice Award at Toronto)
Everybody Knows *****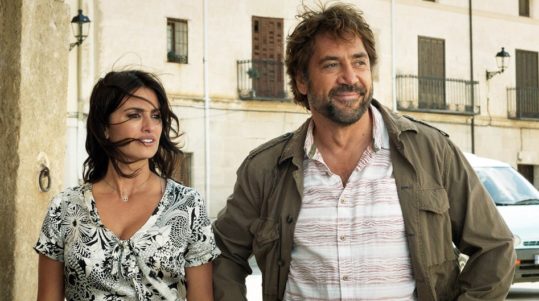 When a film stars Penelope Cruz and Javier Bardem, and the director is Asghar Farhadi (former films include A Separation and The Salesman), the likelihood that you have a winning film is strong. A family wedding in a beautiful rural Spanish town sets the  scene. Long held family jealousies and past history come to play is this compelling, complicated family drama, where deep secrets (or perhaps not so secret) are revealed in tantalizing fashion that will take several minutes and help from whomever joins you at the film, to sort out at the end. It's both a "who done it" and a story about the larger human condition. The film is richly filmed and deeply satisfying. The acting is superb.
(Director: Asghar Farhadi, Spain)
The Guilty *****
This is a small Danish film that has the power of an atomic bomb. It's only 85 minutes long and is shot entirely in the control room of a police emergency response center. Here we see sidelined Danish Policy Officer Asger (played by Jakob Cedergren) who has been assigned to this call center while he awaits a decision about his future. In trying to respond to an emergency call, he gets deeply into making assumptions and taking actions as he tries to find a missing woman and her assailant. It's a nail-biting scenario for the viewer as the story unfolds in real time, with grim consequences. Phenomenal acting, filming, and direction.
(Director: Gustave Moller; Denmark, first feature film – Many awards, including the Audience Award and Grand Jury Prize, 2018, Cannes.)
A Private War. *****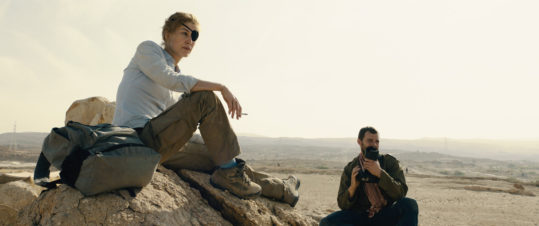 Based on the true story of the renowned war correspondent and
journalist Marie Colvin (played by Rosamund Pike), this film is a compelling,
gripping story that takes place in various war zones around the world, though principally in Syria. The narrative, filming, and acting combine to make a powerful case for Colvin's reporting and is a tribute to reporters everywhere.
(Director: Matthew Heinerman, USA)
**               ***               **               **
Even though this next group of films received less than five stars from your rating duo (all these were four stars or four and a half stars), they are each in their own way compelling films that make it worth while seeking them out.
Roma ****1/2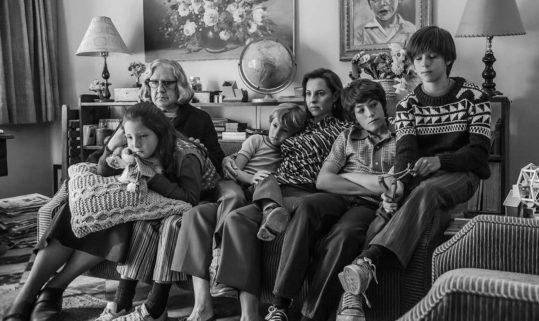 Roma is a terrific black and white film that provides an intimate view of an upper middle class family (in personal crisis) in the Roma neighborhood of Mexico City in the 1970's. Core to the family's story is the relationship with their two household servants, especially that of Cleo (played by Yalitza Aparcio), the nanny to the four children. Filled with luminous film-making and painstaking details, this film explores the ins and outs of family life in multiple dimensions.
(Director: Alfonso Cuarno, Mexico – Numerous awards, including Winner, Best Film, 2018, Venice Film Festival)
And Breathe Normally ****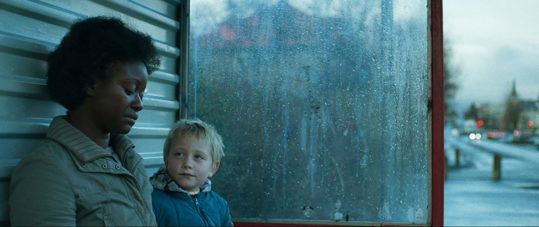 This film is the second one we saw with an immigration theme: a woman from Guinea-Bissau tries to enter Iceland on a false passport and is detained. She is put into a holding center for months while her application for asylum is being considered. In a parallel story a young single mother is struggling with her own life in Iceland, living out of her car with her child. She eventually takes a training position as a Passport Officer. In the course of doing her job, she is, in part, responsible for the detention of the African woman. These two women — both living on the margins — form a kind of inter-dependency that is touching and gives meaning to both of them. Eventually, the Passport Officer insures that the immigrant gets on her way to her final destination.
While this film has a slow start, midway it catches on. It presents yet another interesting look at today's immigration crises through excellent acting, a strong narrative, and subtle filming. If the topic interests you, see if you can find the film.
(Director: Isold Uggadottir. Iceland – Winner Best Directing – World Cinema – Dramatic at 2018 Sundance)
Yomeddine ****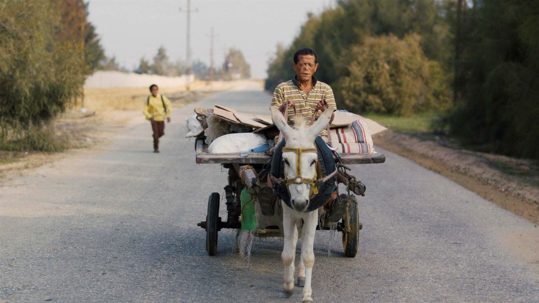 This movie is a perfect example of a small and meaningful foreign film. Indeed, it felt rather like the foreign produced films that we saw 20 years ago. It is the story of a middle age man (Beshay, played by first time actor Rady Gamal) who has been cured of (but deformed by) leprosy and who sets out on a journey to find "his"  people. He travels the length of Egypt in this quest and is joined by a young boy. It's a road film, following the adventures and misadventures of Beshay and his young friend and their perseverance to the end.
It's a sensitively portrayed film with a rich rewarding end.
(Director: A.B Shawky – Numerous awards including at Cannes and Philadelphia)
Sofia ****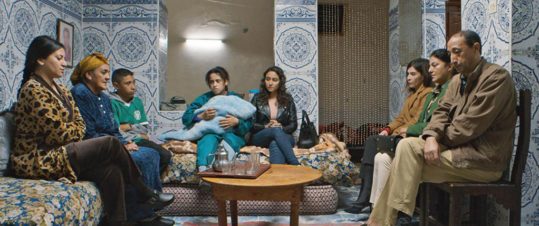 Another small but powerful foreign film, this one is about a young Moroccan woman, Sofia (played by Maha Alemi) who to her surprise gives birth to a child in a society where having an out of wedlock child is severely punishable and results in great disgrace to her upper middle class family.
The film is intended to be a commentary on the old fashioned mores of the country, but it is more. The not so naïve Sofia plots her way out of the situation with unflinching dishonesty and betrayal of her family's values, even as she tries to protect them.
There are number of very interesting characters in this film, not the least of which are the boy accused of being the father of the child, his family members, Sophia's cousin who helps her through the birth, and her own parents. This film is a very thoughtful presentation of a society mired in outdated mores.
(Director: Meryem Benim'Barek – Best Screen Play, 2018 at Cannes)
**               ***               **               **
The films we saw that just didn't work for us included Overlord (a horror film that appeared to be a heart pounding thriller about the Allies invading France on D Day); Transit, a modern day immigration story which hearkened back to the days of French Jews fleeing the Nazis; and Shoplifters, a quirky Japanese film about grifters who made up a most unusual modern family.
There were several others films that we missed that we look forward to seeing in the theaters, including Widows, If Beal Street Could Talk, Cold War, Birds of Passage, and The Favorite.
Finally, we just received an email from our Philadelphia friends with recommendations for films that they saw, and particularly recommend, over the second week of the festival.
The Favorite
Amin
Treat Me Like Fire
All Square
Shirkers
Butterflies
Birds of Passage
Egg
The Biggest Little Farm