Here are mini-reviews of three movies I have seen recently. None of them is a must see, tho each has it's appeal as well as some drawbacks. Depends on your interests and moods.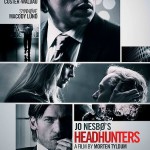 1. Headhunters ***1/2
Whatever is the film equivalent of a 'page turner' would do as a description for this movie. You might have read the book, one of Jo Nesbo's thrillers.
This story takes place in Norway and is about a supposedly reputable guy (a headhunter in a major firm) who to maintain his life of luxury steals valuable paintings and sells them. He's kind of an endearing character, quite flawed in numerous ways however. There are a number of twists and turns to what happens to him and those around him, some of which you probably will not suspect.
Ellen really liked this film, and I found it entertaining, tho not a must see.
2. Margaret ****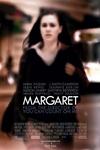 To like this film, you've got to like long, psychological portrayals of late adolescence as well as a plot line that meanders and maybe doesn't go where you would like it to go.
It is the story of a 17-year old NYC high school girl, Lisa (Ann Paquin), who struggles with the knowledge that something she did inadvertently led to a bus accident and the death of woman. In portraying Lisa's attempts to make sense of what happened and atone for her actions, writer and director Kenneth Lonergan (You Can Count on Me) takes the audience on a journey through NYC and through Lisa's own struggles in scenes that you will not be able to forget.
If the film is too long, if it seems disjointed, if it lacks resolution, it also has wonderful acting, and probably mirrors life more accurately than many of the more popular, easily digested films of today.
I clearly liked it but suspect many others might not. If you see it, let me know what you thought.
3. Something from Nothing: The Art of Rap ***1/2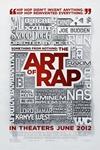 Not something I would normally seek out but something about the description of this film ("Ice-T takes us on an intimate journey into the heart and soul of hip-hop with the legends of rap music") and with a 100% "Likes" from Rotten Tomatoes' critics, I went early this afternoon. After all, shouldn't one sometimes try to understand the world beyond one's usual interests?
Well, now I know a little bit more about Hip-Hop than I did several hours ago, which was minimal, at best.
The film is a newly released documentary, and Ice-T goes from NY thru Detroit to LA to interview, rap with, and listen to a wide variety of what I gather are many of the best known purveyors, the masters?, of this genre.
I don't know enough to judge if Ice-T and his fellow rappers get it all right, but it was two hours well spent for me.