Tags
Greenland, Icebergs, Iceland, Kayaking, Kulusuk, NatHab, NatHab Base Camp, Natural Habitat Adventures, Northern Lights, Photographing Greenland, Sermilik Fjord, Tasiilaq, Tinit, Whalewatching, World Wildlife Fund, Zoadiacs
Ellen and I have been fortunate to travel widely and see a world beyond where we live. Our recent trip to Greenland certainly ranks high on our list of favorites. It was remote. It was wild. It's ancient culture is being challenged by modern society. It is quiet, and it is beautiful.
Our nine-day trip under the auspices of Natural Habitat Adventures & World Wild Life Fund included much of what makes exploring the world so enticing to us. It included:
*Truly awe-inspiring landscapes, seascapes, marine life, and the 'magic' of the Northern Lights.,
*The cultural issues, always of interest to us, were fascinating as the Inuit population moves from the Stone Age to the iPhone Age.
*Each day our activities placed us in a world where we were constantly confronted with new sights and insights.
*Each day and many nights were a photographer's paradise.
*Our two expedition leaders were superb, with their planning of activities, their knowledge of all aspects Greenland, their ability to inform, to teach, and to help us understand and capture what we were experiencing. Plus their photographic advice and assistance helped all of us, no matter what kind of camera or experience each of us had.
*The Nat/Hab Base Camp was located in an isolated area that gave us a sense of Greenland which we could never have experienced if we were on our own.
*Excellent weather. Cold but no rain until our final day.
Briefly, after spending four days in northeast Iceland among waterfalls and scenic vistas, we met our group of 10 other travelers (three couples, three single women, and one single man) and one of our guides in Reykjavik. We flew from Reykjavik to Kulusuk in southeastern Greenland and went by helicopter onto Tasiilaq, a town of 2,000 (the total population of Greenland is only 57,000, despite the huge size of the island).
There we spent two days, hiking, boating (our first views of Arctic icebergs and whales), and learning about Greenland (three times the size of Texas, 80% covered by ice and snow, and if you circumnavigated the entire island going in and out of the inlets, you'd cover about the same distance as if you went around the world, 25,000 miles). We learned about its people and about its history, and we met several unforgettable individuals (both in Tasiiliq and throughout our trip.) We also had one incredibly clear night in Tasiiliq of Northern Light activity (see Ellen's photos below and in her slide show, links below).
A four-hour boat ride took us to the NatHab Base Camp, a truly isolated, wilderness setting on the edge of the Sermilik Fjord. Base Camp consisted of eight individual tented cabins (heated and lanterned and containing 'dry' toilets) plus a number of other tented spaces for meetings, showering, eating, and storing of equipment. We had electricity during the daylight hours in the common spaces. The meals were terrific, and the entire camp was surrounded with a 'modest' electrified fence as a precaution against polar bear encounters. There was no wi-fi or cell connectivity.
From here we kayaked among the icebergs, spent hours on rubber rafted Zodiac boats exploring the fjords, glaciers, icebergs and sea life, and hiking. Each day seemed to focus on two major activities. One morning, for example, we spent three hours in the tiny town of Tinit, population 82 where we began to get a sense of life today in Greenland versus that of just a few decades earlier when the Inuit population lived in small sod and stone structures and existed solely on their ability to hunt and fish. That afternoon we kayaked amongst the glaciers in one of the fjords.
Words fail to adequately describe what we saw and what we will long remember, but Ellen's photos will give you some sense of what we experienced over these five days at the camp and over our full nine days in Greenland. Think of them as a collage, not representing every aspect of what saw and did. I think they give you an overall picture of the beauty of the wilderness and the remoteness of the country.
We ended our time in the Base Camp by helicoptering back to the airport island of Kulusuk, population about 300, where we had one last opportunity, as we waited for our flight back to Iceland, to learn about another small town and the role the US military played there.
Then it was back to Reykjavik for one day and night (wonderful food) before flying the six hours back to DC.
As we often do, Ellen and I made a list of some of the best parts of the trip and a few Do's and Don'ts for those of you who might consider such an adventure:
Words that Best Describe Greenland:
Ellen – Remote
Richard – Land in transition
Most Unforgettable Moment:
Ellen – Photographing the Northern Lights
Richard – First Zodiac trip in the Sermilik Fjord with its icebergs
­Best Day:
Ellen – Day 5 – Zodiacing all day, Haan Glacier, Diamond Beach, whale watching, photographing, and iceberg gawking.
Richard – Also Day 5, followed closely by the afternoon kayaking. ("This is what I came for.")
What Exceeded Expectations:
Ellen – Weather and capturing the Northern Lights
Richard – The total NatHab experience – guides, plans, facilities, activities, and accessing people and places we never could have done on our own.
What Would You Return for:
Ellen & Richard – To see what changes take place over the next decade for the Inuits and the environment.
Do's and Don't's:
Don't put on your rain gear or "Mustang suit" with boots on.
And don't put either of them on before visiting one of the 'dry' toilets. (Yes, you have to remove the gear to use 'bush toilets,' which are different than 'dry toilets'.)
Don't expect to have your passport stamped in Greenland
And don't expect much internet connectivity.
Don't try to bring back a Greenland sled dog puppy, no matter how cute they seem.
Don't fall out of a Zodiac or kayak under any circumstances.
Don't worry about everyday standards of cleanliness. They don't apply and no one cares how long its been since you've showered.
Do read about the early explorations of Greenland before you go, and then continue that reading while you're there and perhaps after you return. (We can make specific suggestions.)
Do pay close attention to what NatHab suggests you pack.
Do take a camera, any kind, and keep it with you at all times.
Since you will likely get to Greenland via Iceland, Do eat at least one of the best hot dogs you'll ever (Yes! I said, "hot dogs") from that cart in Reykjavik. (You probably should order two, and don't miss the crispy onions.)
And here are a dozen of Ellen's favorite photos from Greenland. Do use a big screen to get a high resolution, especially for those of the Northern Lights. You wouldn't want to miss the stars and constellations she also captured.
If you want more, see the link below to her slide show of 65 photos.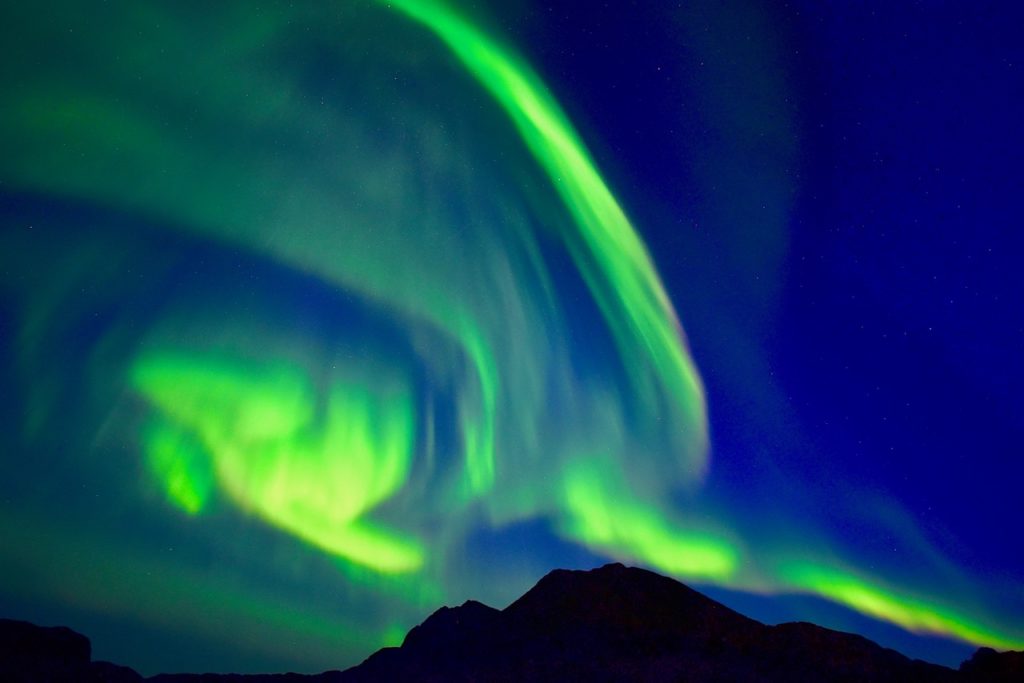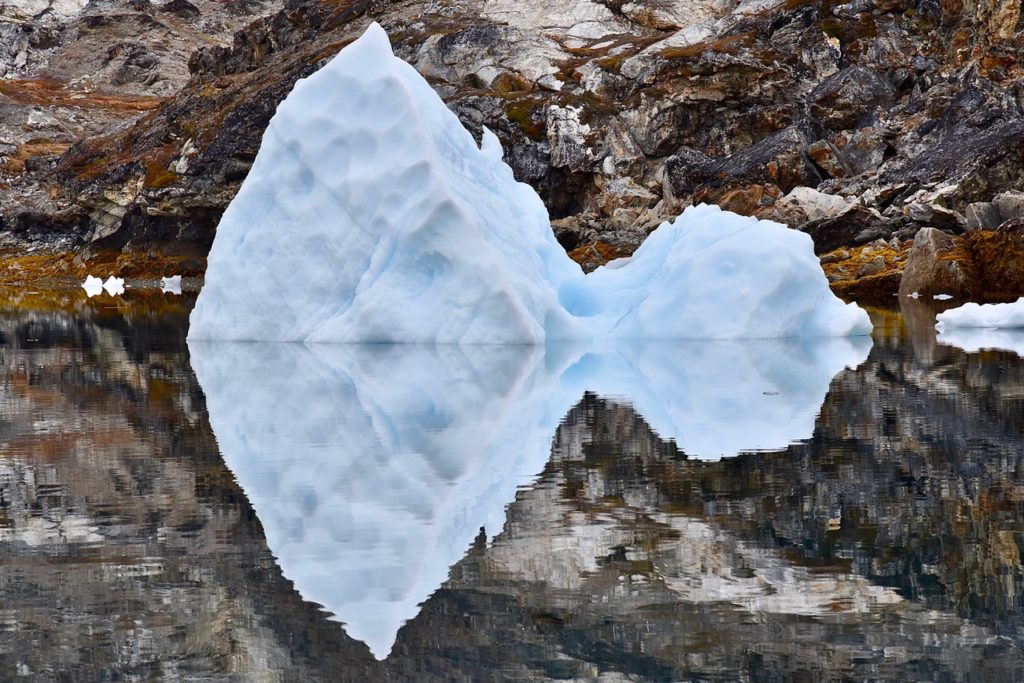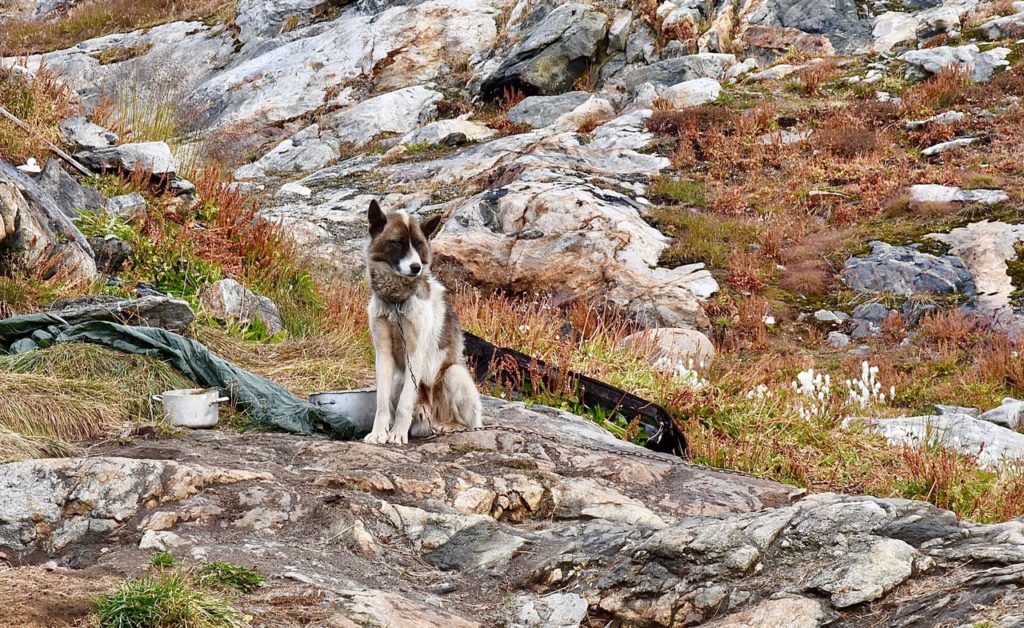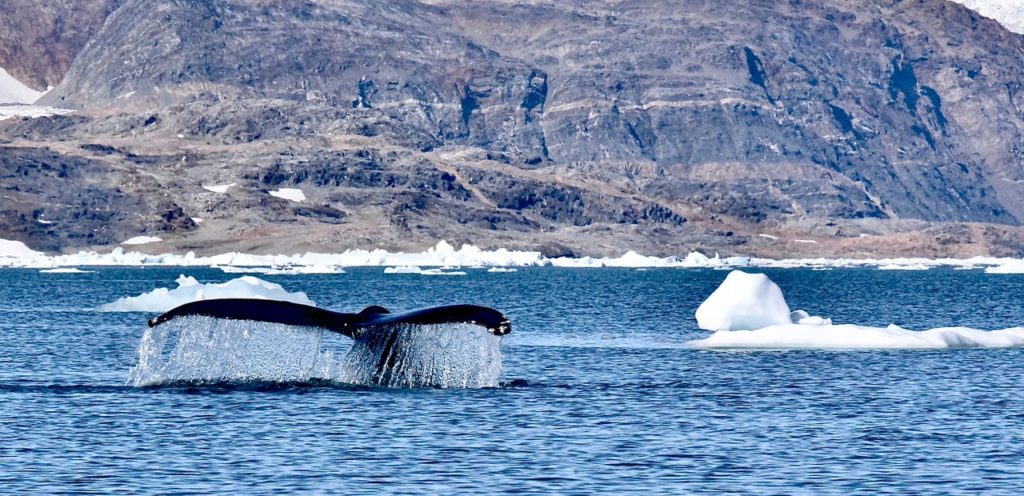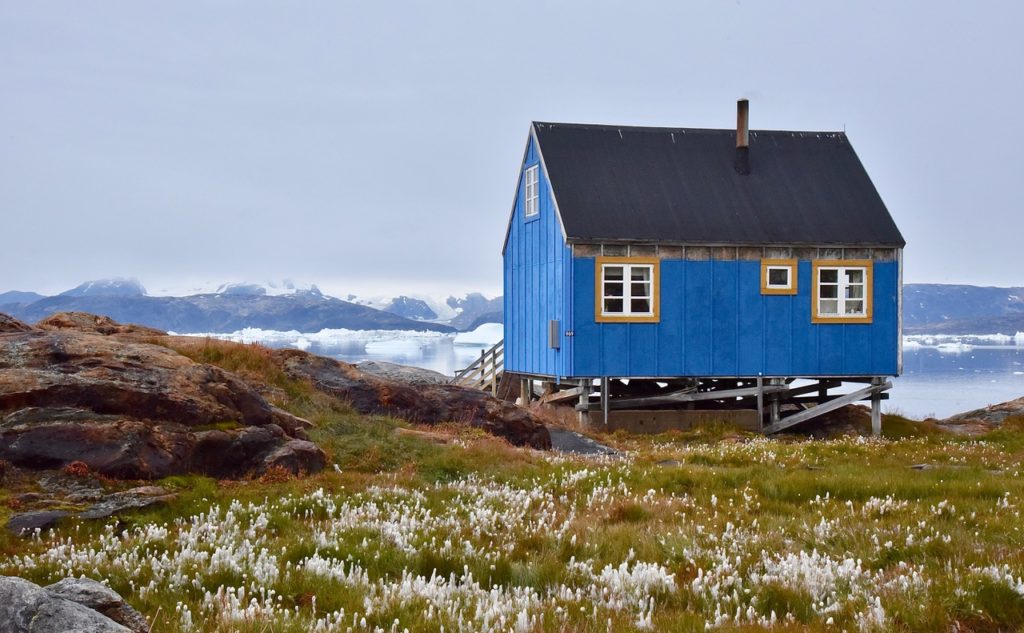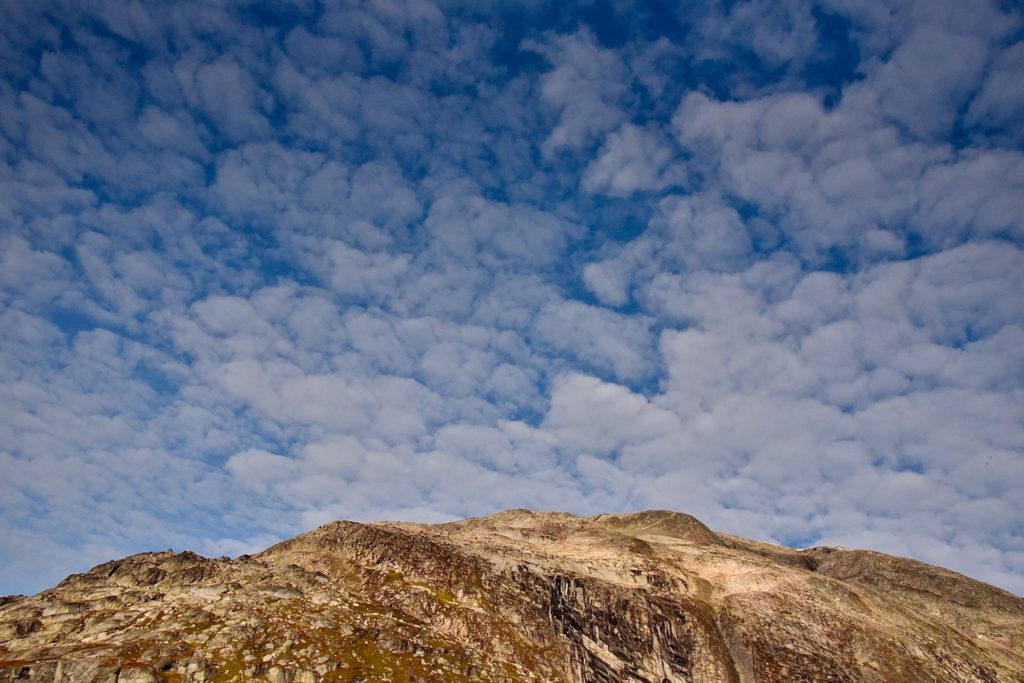 To see Ellen's entire slide show (65 photos), use this link: Thru Ellen's Lens: Photos from Greenland.
For the best viewing, click on the little arrow at the top right of the first page of the link to start the slide show. If the slide show appears to start in the middle, scroll to the top of the page where you'll see the little arrow in a box. Click on it.
See all the photos in the largest size possible (use a laptop or desktop computer if you have access to either). You may have to click on the two angled arrows facing each other on the very top right to get the full pageThey are much sharper, and the larger format blows away the 12 that you have seen above.