Tags
"A Hidden Life", "By the Grac3 of God", "Downton Abbey", "Harriet", "Just Mercy", "Les Miserables", "Marriage Story", "Parasite", "So Long My Son", "Sorry We Missed You", "The Australian Dream", "The Cave", "The Two Popes", "The Whistlers", "Varda by Agnes", "Waves", 28th Philadelphia Film Festival, LeftoverWomen", Philadelphia Film Festival
Here are three more films we've seen since we returned from the recent Philadelphia Film Festival (see reviews). All three of these new ones deserve your consideration.
Also, if you scroll to the end this post, I've listed when and if each of the 18 films we've highlighted (Philly and DC) was or will be released.
Reviews by Ellen Miller
Harriet – Ellen ***** Richard *****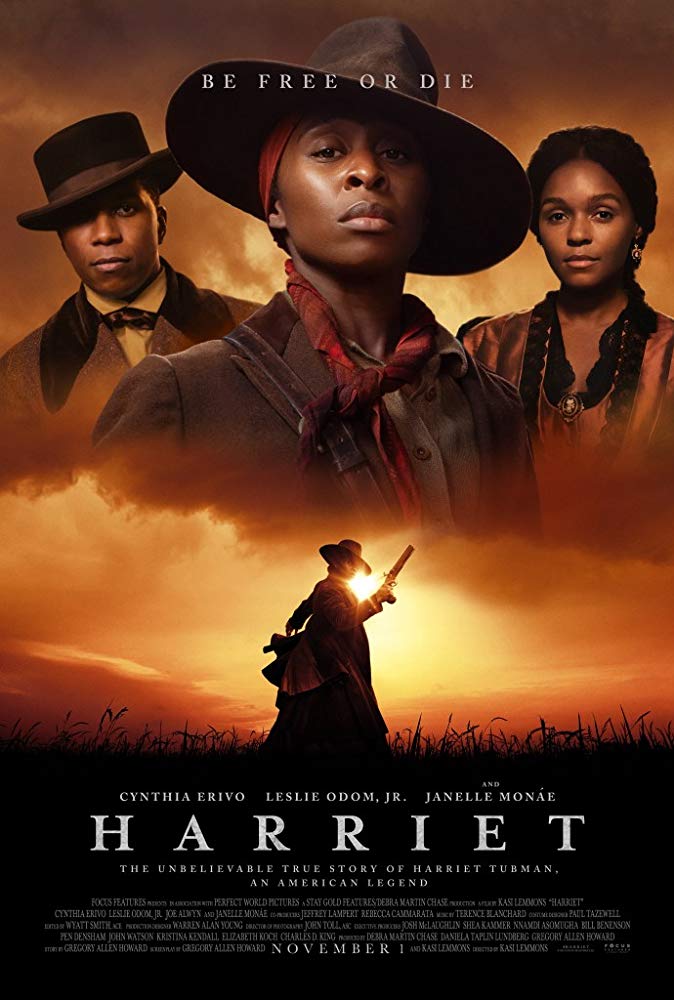 This is a blockbuster bio-epic of Harriet Tubman, the great heroine of the Underground Railroad. It is a 'big film,' and you-don't-want-to-take-your-eyes-off-the-screen because of the superb acting, story-telling, direction, and cinematography.
Harriet is the story of the power of one woman's desire to be free and to reunite all her family as free men and women. As an activist on the Underground Railway, she risked her own life each time she returned to the South to free her family and others. The film is a well-researched, fact-based inspiring portrait chiefly focusing on Tubman's life just before the Civil War.
Harriet Tubman (played brilliantly by the British actress, Cynthia Erivo) was born a slave in Eastern Maryland until, improbably, she made her way to freedom in Philadelphia in 1849, when she was about 25 years old. There she connected with the Philadelphia Abolitionist network (Leslie Odom, Jr., plays the Abolitionist William Still). Then, between 1850 and 1860 she returned to free others, approximately 70 people, including almost all of her family, plus numerous other slaves in her 13 'return' trips South.
Tubman remained active during the Civil War, working for the Union Army as an armed scout and spy. She was also the first woman to lead an armed expedition for the Union Forces at the Combahee River Raid, which liberated more than 700 slaves in South Carolina.

On all accounts, what the film has set out do, how well it's done, and the value of doing it, Harriet is excellent.
The Cave – Ellen ***** Richard *****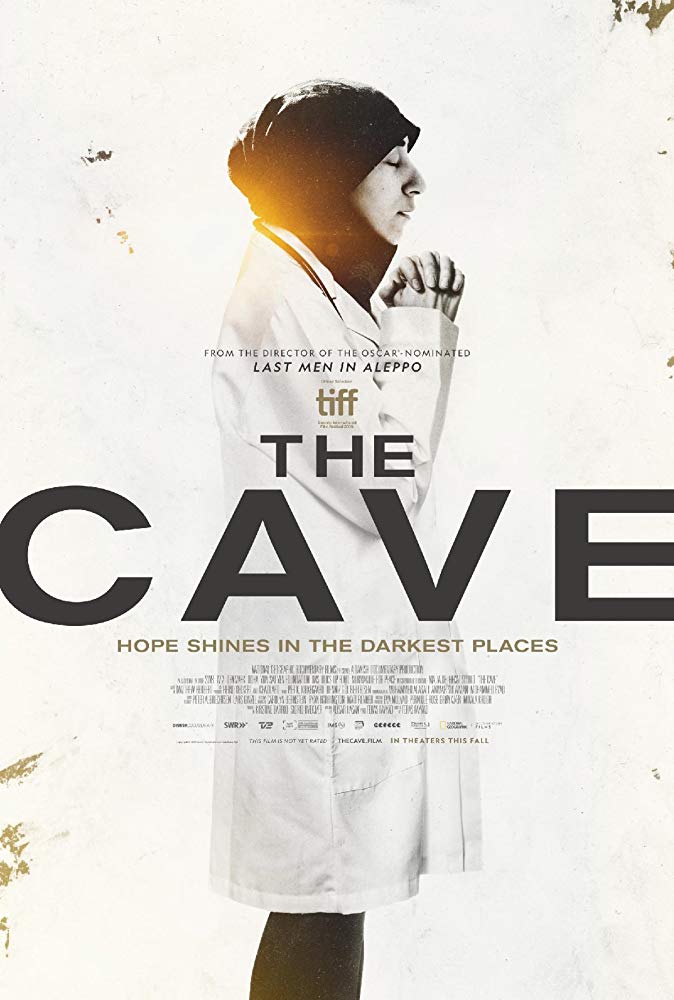 It's easy to rate this documentary with five-stars, but that doesn't mean I would recommend it to everyone. It is a difficult, unrelenting story of the human cruelty in southern Syria inflicted by leader of the country — Bashar Hafez al-Assad and his Russians allies — and the people who tried to save lives in an underground hospital ("The Cave"). It takes place in the city of Eastern Gouta.
The film follows Dr. Amani Ballour, an extraordinary and inspiring woman who along with other doctors and assistants (many of whom are women) are indispensable to saving lives of the ordinary people. The documentary is so authentic that the audience — you — become part of the terrifying, frustrating, and murderous moments of brutal air attacks that occurred during a five year period by the Russians on their city. The film is drawn from hundreds of hours of footage shot between 2016 and 2018.
Taken from a wonderful review by Indie Wire, written by Eric Kohn is this summary:

"But as a pure cinematic immersion into Syria's civil war, it's an unprecedented look at the deterioration of a country with no ground left to stand on. The movie's horrific final stretch is an eye-opening look at the aftermath of chemical attacks, and its graphic details prove essential: Introduced by an ominous yellow fog overtaking the city's horizon, the sequence provides an jarring look at systemic genocide impossible to convey through reductive headlines from afar. As the stench of chlorine overtakes the room, Fayyad doesn't hold back on disturbing glimpses of burnt flesh and cries of pain."

Oscar nominee Feras Fayyad (Last Men in Aleppo) as director has made a critically important personal view of the Syrian war. It will stay with you long after you leave the theater, and it's just right to awaken anyone to what is happening there (particularly if you haven't paid much attention to this devastation). This film won the People's Choice Documentary Award at this year's Toronto International Film Festival.
See it. Just be prepared to avert your eyes.
Waves – Ellen **** Richard ****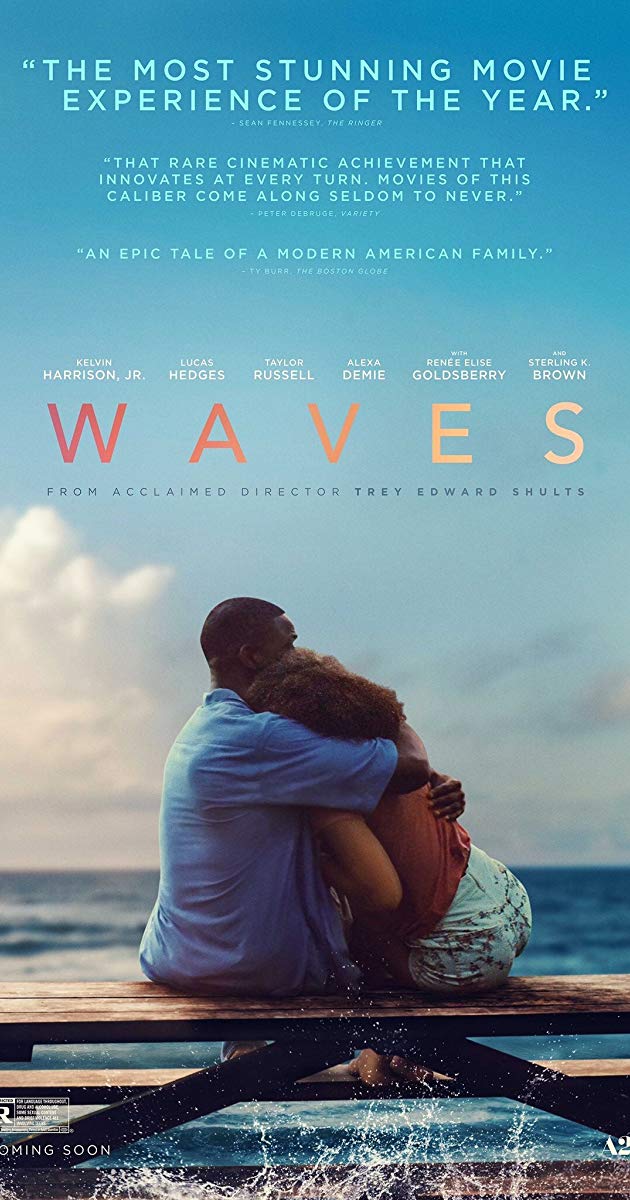 Waves is another important movie, and, despite what I felt were some flaws in execution, I would urge everyone to see it. It's fresh — a story of an upper class African-American family and their struggles. The story centers around a strong demanding father determined to push his son to be his best in all he does and particularly in his ability to be a wrestling star in his high school senior year in Miami. It's also the story of the younger sister of the family and the husband and wife — a story of addiction, violent emotions, and heartbreak, blame and forgiveness. It offers a universal lesson.
This film works because not only is there a compelling family story but there is also extraordinary acting. The son is played by Kelvin Harrison who is mesmerizing. Sterling Brown (the father) and Rene Elise Goldsberry (the mother) are equally first rate. The acting is prize worthy.
If you go to see this film when it's released (Nov. 15th), plan to spend a bit over two hours involved in a dramatic and a non-stop tension building narrative that you know from the beginning is not going to turn out well.
To give you some breathing room the director creates artificial breaks in the story as it unfolds using a blank screen followed by waves of light sequences. They punctuate each scene. I found the repetition of this annoying and an unwanted interruption of the story. These "breaks" also added, unnecessarily in my opinion, to the overall length of the film, but they didn't ruin the film for me.
We had first flagged this film to see at the Philadelphia Film Festival but had a conflict, so we are happy that we had an opportunity to catch it at the DC Cinema Club. The writer/director Trey Edward Shults is one of the new bright lights of independent film. Like his first film Kirsha (it won both the Grand and Audience Prizes at the 2015 SXSW Film Festival), this one contains many autobiographical elements.
Combined Ratings (Ellen & Richard) and Availability of these 18 Films
Already Released
By the Grace of God *****
Downton Abbey *1/2
Harriet *****
Leftover Women ****1/2
Les Miserables *****
Pain & Glory ****1/2
Parasite ****
So Long My Sons *****
The Australian Dream ****1/2
The Cave *****
Varda by Agnes *****
Future Releases
Waves **** – November 15, 2019
The Two Popes ***** – November 27, 2019
Marriage Story **** – December 6, 2019
A Hidden Life ****1/2 – December 13, 2019
Just Mercy ***** – December 25, 2019
The Whistlers *1/2 – February 28, 2020
Sorry We Missed You ***** – March 6, 2020
(Note: You may notice that we have rated the majority of these films quite highly. Our only 'excuse' is that we choose carefully, in advance, what we are going to see.)